People in Thailand have a genuine love for desserts and they also put efforts to make desserts low on fat and calories. They also use fruits in Thai desserts which makes them healthier and tastier. 
Here Is the List of Delicious Thai Desserts You Should Try -
Mango Sticky Rice
Sticky Bamboo Rice (Khao Lam)
Khanom Buang (Coconut Crepes)
Coconut Rice Dumplings
Thai Roti
Coconut Ice Cream
Luk Chup (Mung Bean Candy)
Grilled Pineapple Pops
Khanom Krok
Thai Jelly
Kai Wan/Tong Yord
Sang Kaya Fug Tong(Pumpkin Custard)
Thai Creme Caramel
Pakim Kai Tow
Thai Food Salad
Kao Tum Mud
1. Mango Sticky Rice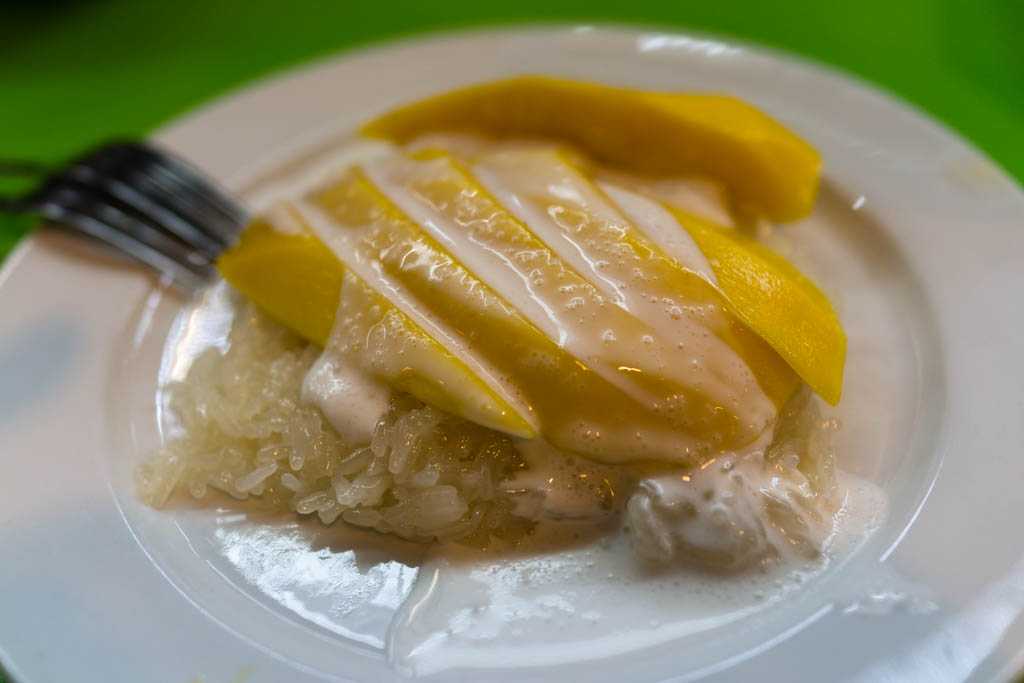 Mango sticky is unarguably the most delicious dessert in Thailand. The dessert is made with chilled mangoes. Mangoes are sliced and then put over steaming sticky rice. Then this concoction is drenched in Coconut Milk.
2. Sticky Bamboo Rice (Khao Lam)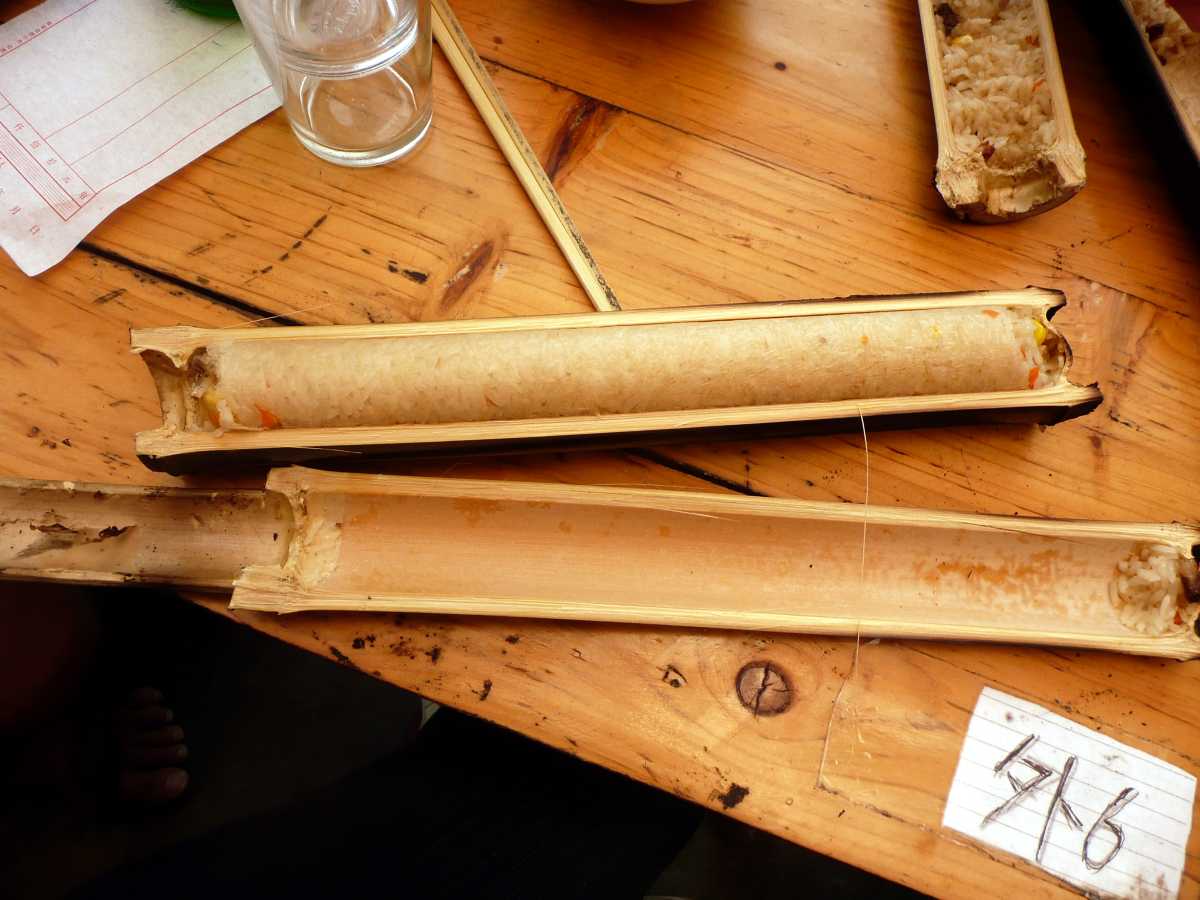 Sticky bamboo rice, maybe one of the unique foods you will taste in Thailand. Sticky rice is the favourite dish among the people of Thailand. Rice, mixed with red beans, coconut cream, and sugar are put into a hollow bamboo cylinder and then cooked until all the ingredients are melted. You can easily get these dishes in markets and roadside stalls in Thailand. They are affordable, unique and delicious.
3. Khanom Buang (Coconut Crepes)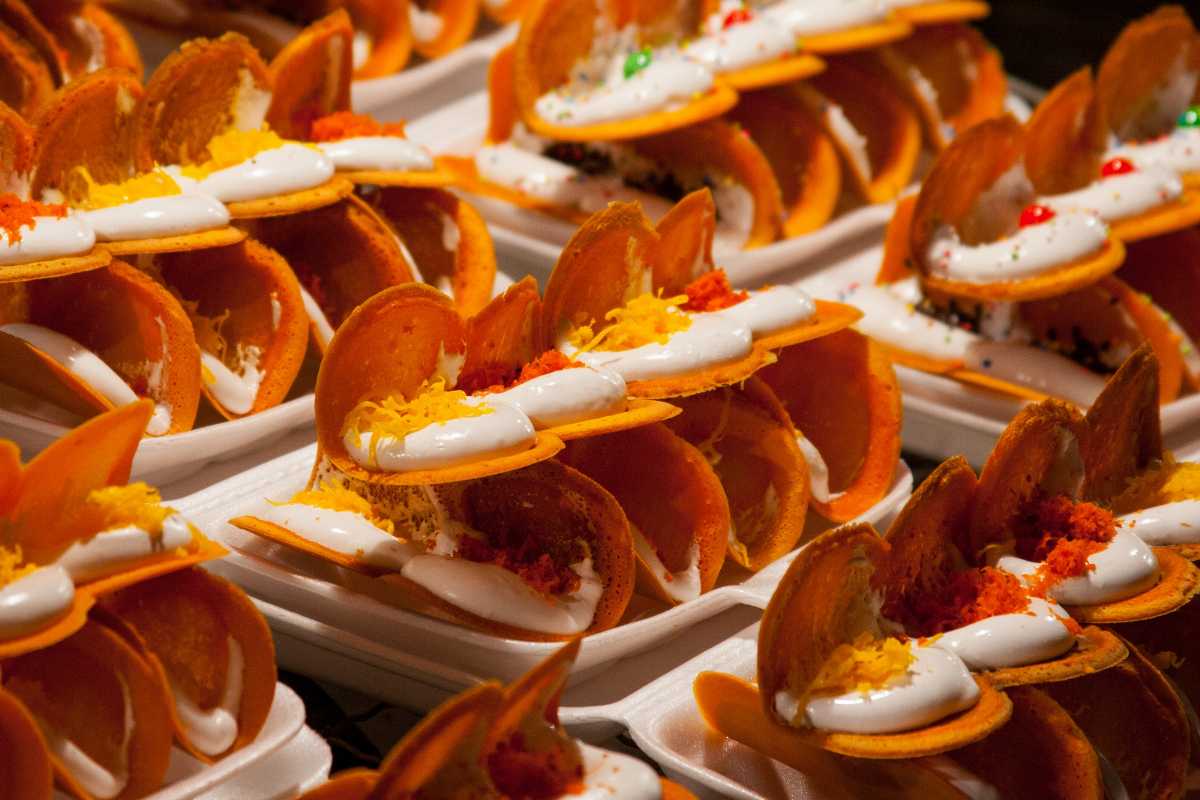 In Thailand, Khanom Buang is a famous street dessert that you can find in any local market. There are two types of Crepes you will find in Thailand. Both are called Khanom Buang.
They are sometimes called "Thai Tacos' due to their shapes and are stuffed with a mixture of shredded coconut, roasted peanuts, shrimp, salted radish and fried tofu. And all are served with bean sprout and sweet cucumber relish.
4. Coconut Rice Dumplings
Coconut Rice Dumpling, both adorable and delicious combination of coconut and rice flour topped with green onions or corn. Dumplings are cooked in a grill that gives a great texture and taste. 
It is a popular dessert in Thailand and you can find Coconut Rice Dumplings in almost every food stalls in Thailand. 
5. Thai Roti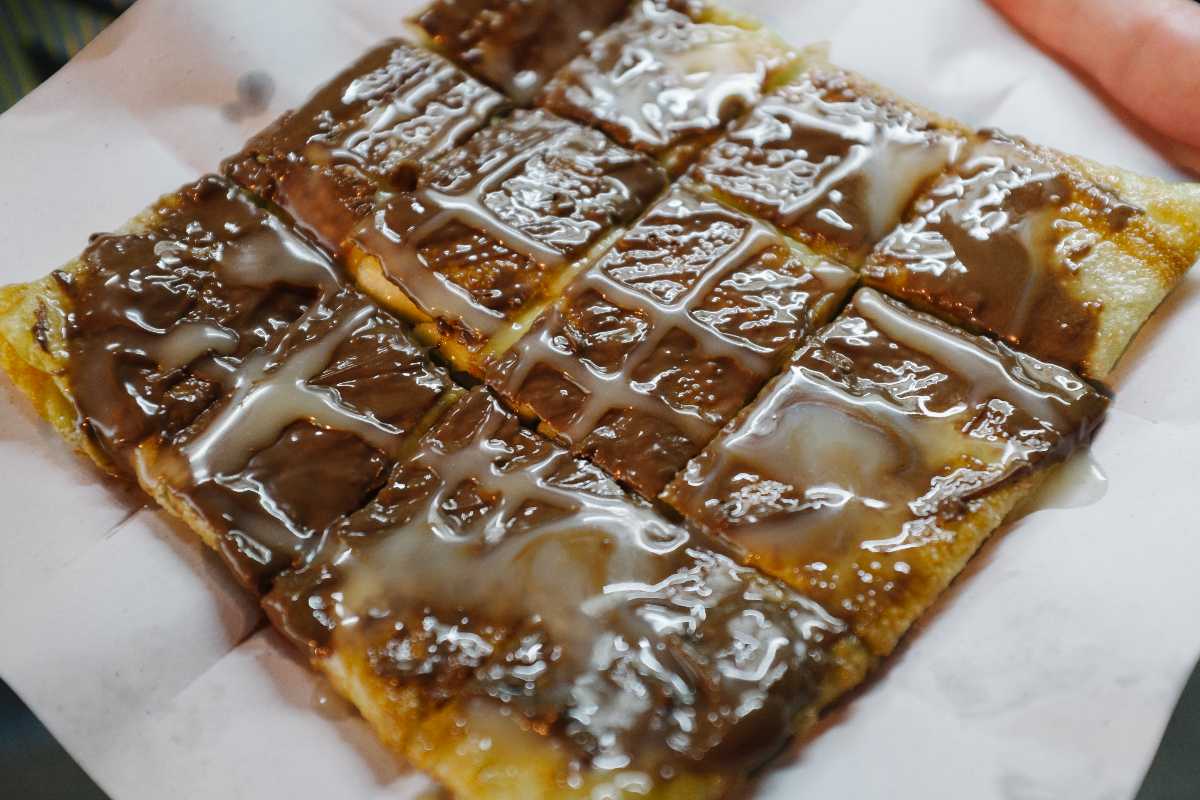 Thai Roti, a signature dish in Thailand, is very famous among the tourists in Thailand. And everyone who visits Thailand makes it a priority to taste Thai Roti. The roti is stuffed with bananas and eggs and dipped in condensed milk and often served with a ton of toppings and sauce like chocolate, Nutella or honey. You can find this delicious dessert sold by vendors in every corner in Thailand, especially near the major tourist locations in Thailand. 
6. Coconut Ice Cream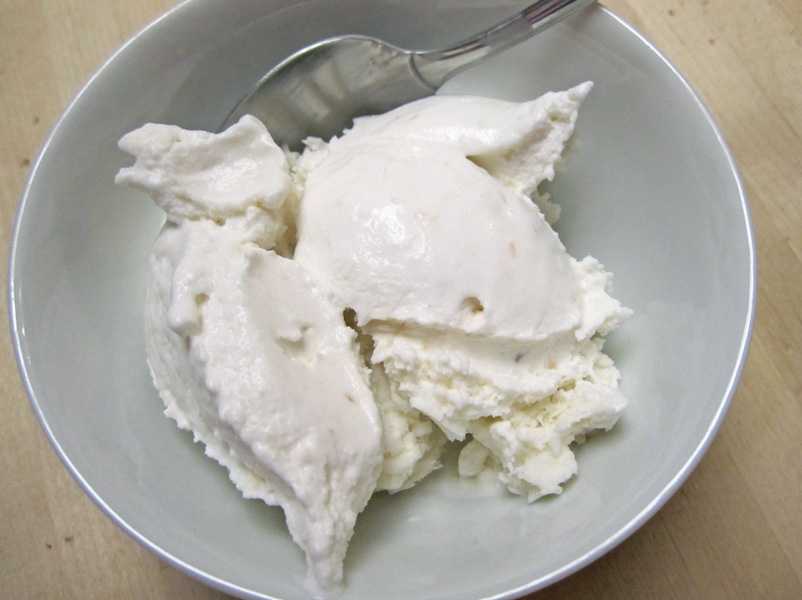 If you are in Thailand you may get steamed in the brutal heat. And Coconut Ice Cream is the perfect dessert to have in this heat. You will get these coconut ice creams in almost every other corner in Thailand. The Vendors offer a wide range of toppings to put on the Ice Cream, like peanuts, sweet syrup, sweet corn, etc to ramp up the taste even more. Often the ice cream is served in a coconut which is scraped out, to make room for the ice cream
7. Luk Chup (Mung Bean Candy)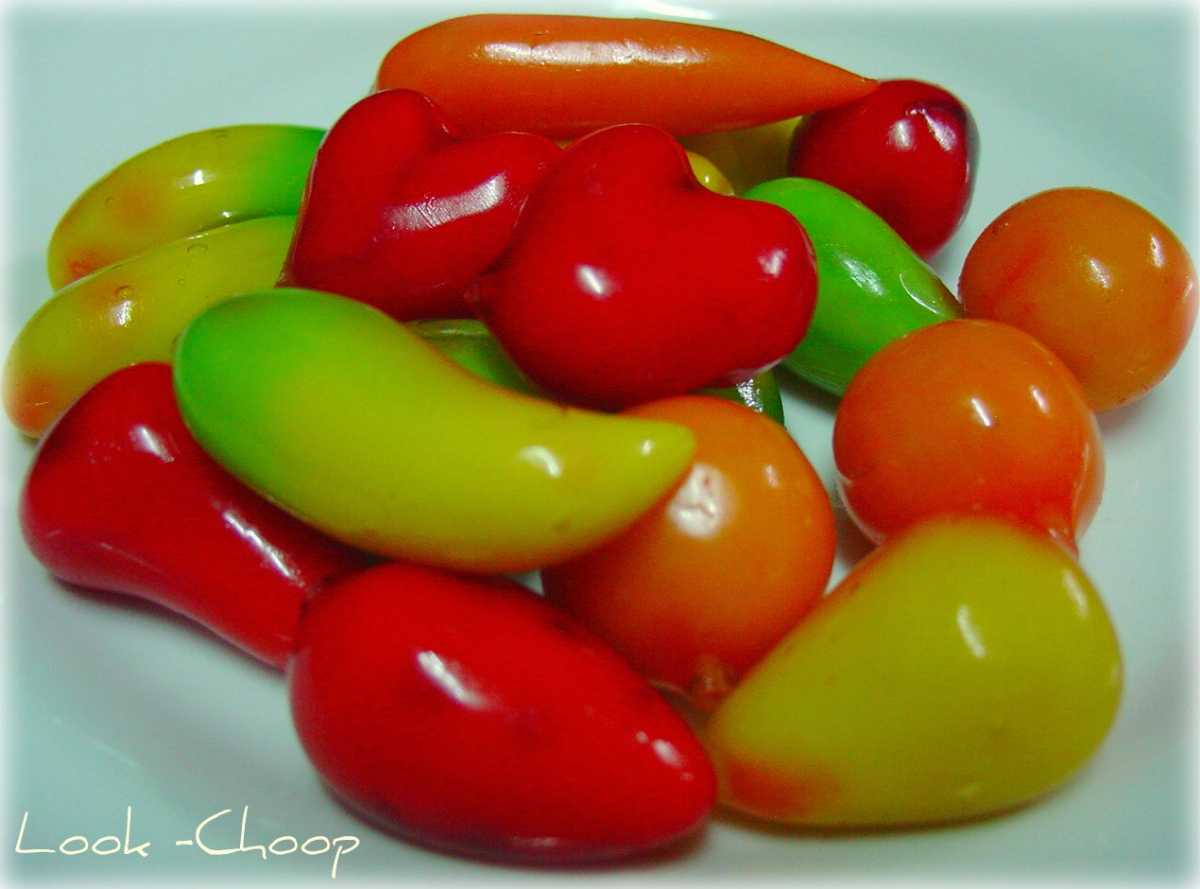 If you go to Thailand, You will see containers filled with fruits. When you pick them and eat them, then only you will understand that these are candies sculpted carefully to look like fruits. Made of Mung bean marzipan, these candies are colourful, vibrant and delicious. You can find these candies in many markets in Luk Chup.
8. Thai Grilled Pineapple Pops
If you are having a BBQ party, Grill Pineapple Pops are the best dessert to make sure your party has a lovely ending. Grilled Pineapple Pops are made by preparing pineapple spears in advance and grilling in the party and serve with sauce or dip it to sugar syrup to make it tastier. On top of that, It's healthy, so you can eat as much as you like this delicious dessert. 
9. Khanom Krok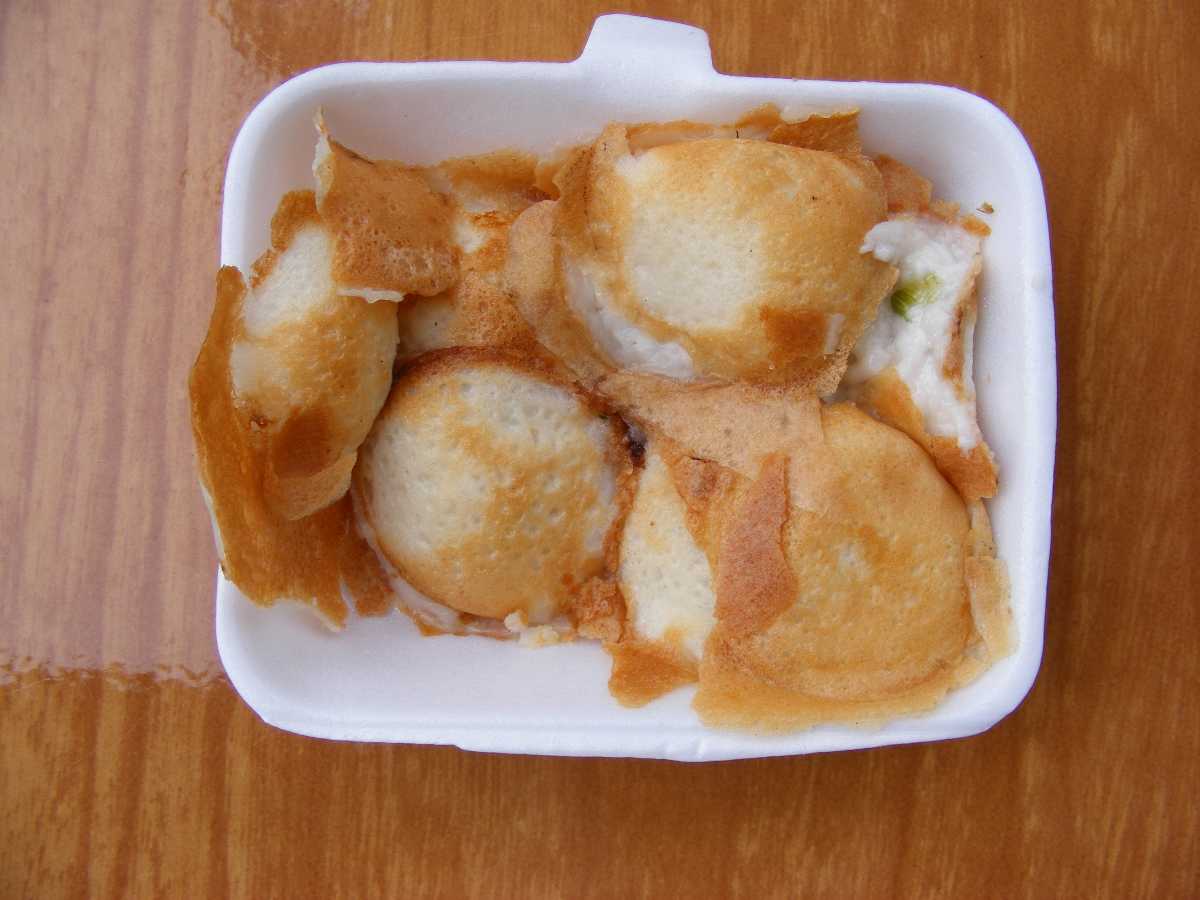 Khanom Krok is also called coconut rice pancakes. This is a Thai traditional dessert and they are made by mixing rice flour, sugar and coconut milk to form a dough. Often Khanom Krok is composed of two types of batters, one Salty and one sweet. This gives this dessert a whole range of taste. 
This is the one dessert you should definitely have on your eating list.
10. Thai Jelly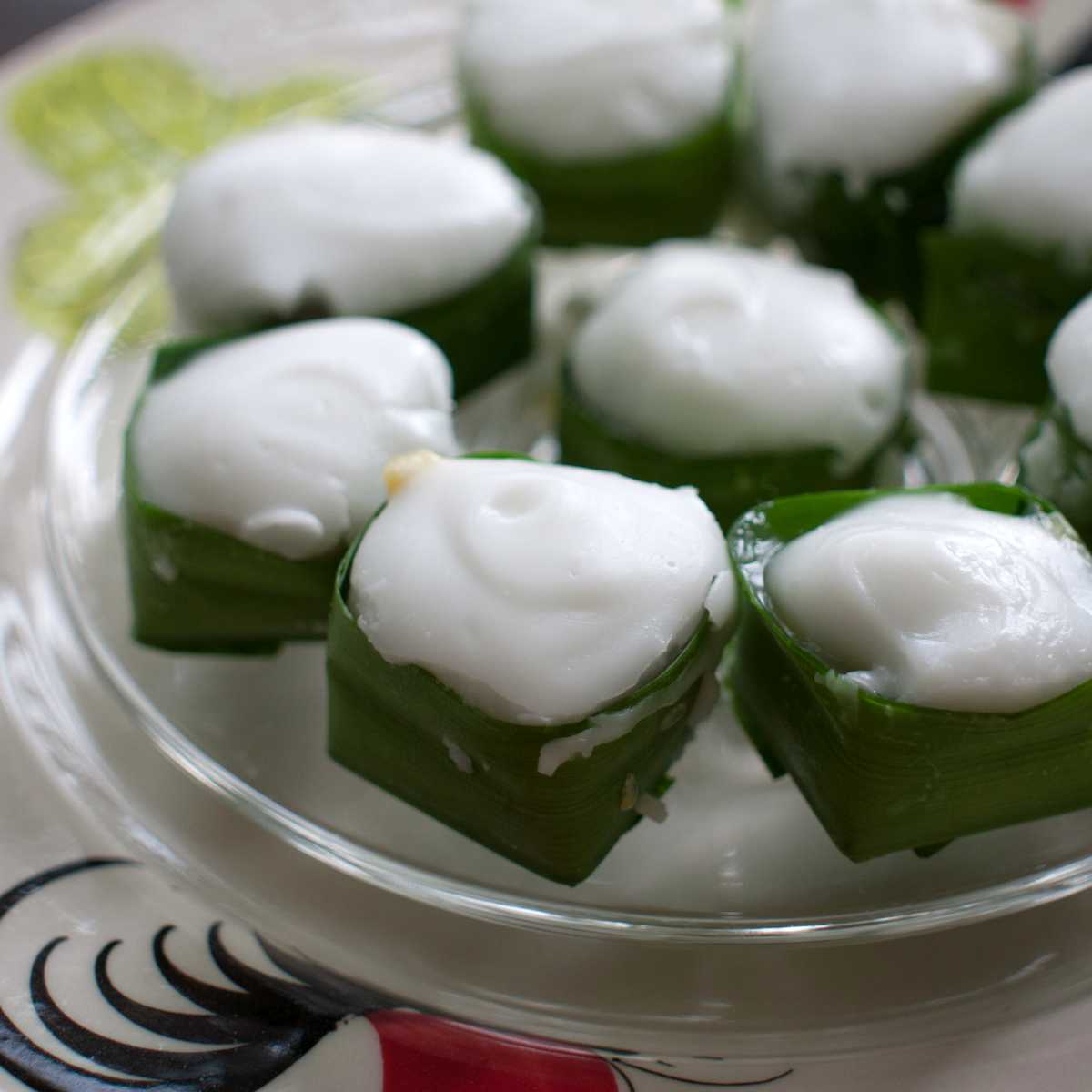 If jelly is the one for you, then Thai Jelly is a must-try dessert in Thailand. The jelly is more or less the same as the jelly found in Western Countries. But the Thai jelly is topped with sliced up coconut, strawberries, etc. These make jelly tastier.
The jelly is made by mixing sugar, flour, coconut milk, and gelatin together. That's what makes it so sweet and gives a jelly-like structure. This dessert literally melts in your mouth and gives you a blast of sweetness in your mouth. Do taste it when you come to Thailand. 
11. Kai Wan/Tong Yord
These egg yolk desserts are weirdly famous in Thailand. Kai Wan is made by dropping egg yolks in sugary water and boiled with ginger. Tong Yord is another similar dish which is made of egg yolk. The egg yolk is mixed with sugar water and then boiled till it solidifies to a cake-like structure. Apart from these, Tong yip(flower-shaped egg cake) and Foi Tong are some of the best egg-based desserts in Thailand.
12. Sang Kaya Fug Tong(Pumpkin Custard)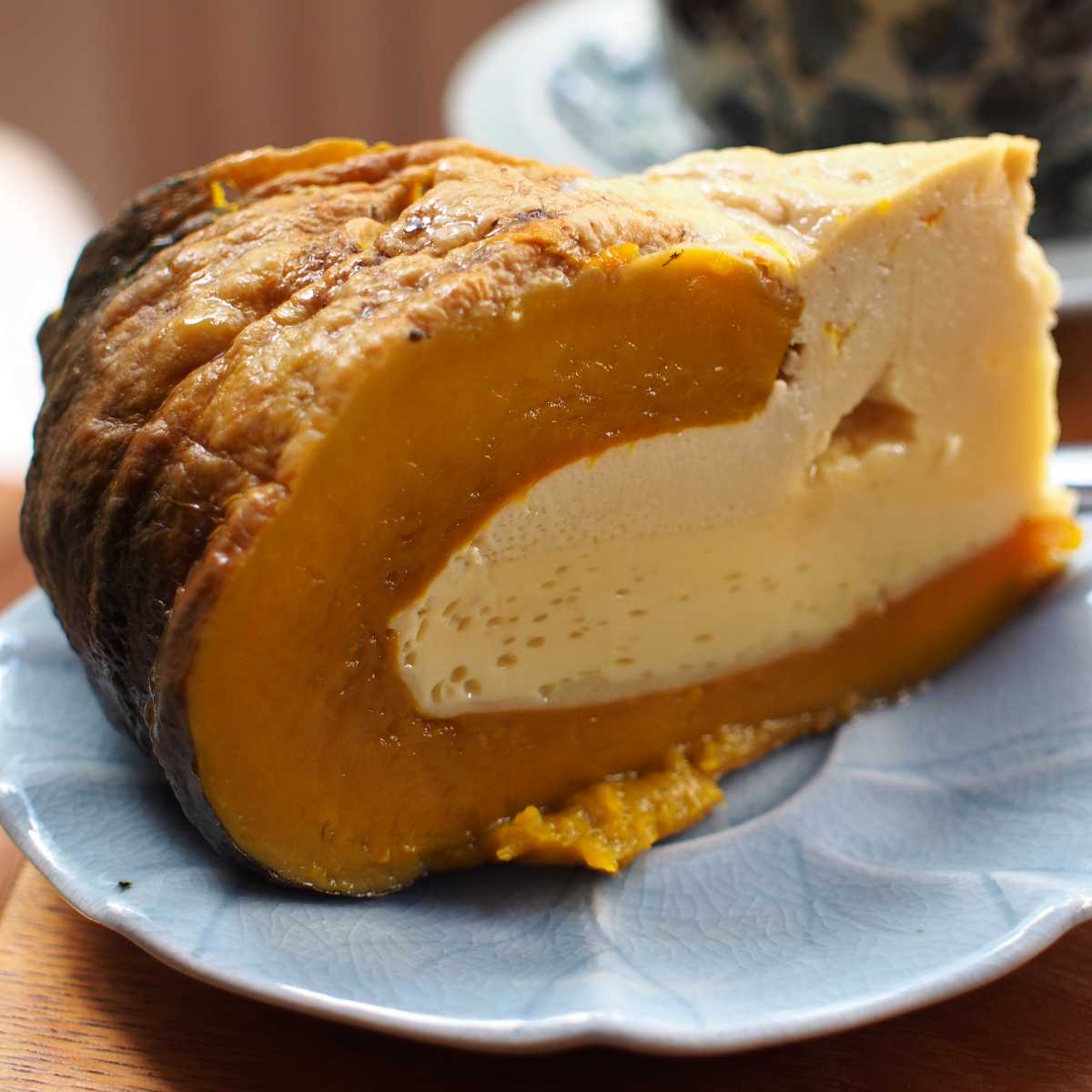 This is a unique type of dessert you can only find in Thailand. The dessert is made by stuffing a steamed pumpkin with coconut custard. This dish is rich, unique and soul-satisfying to eat. 
13. Thai Creme Caramel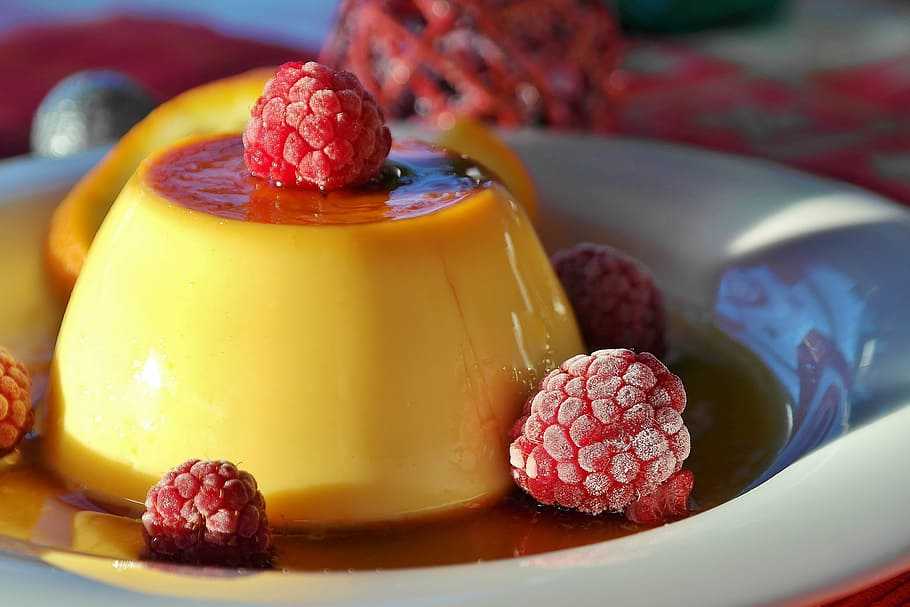 Thai Creme Caramel is made of Coconut and it is a better version of the original Crème Caramel. Not just that, it is even tastier and healthier than normal Crème Caramel.
Since it uses Coconut Milk to make instead of normal milk, it is great for lactose-intolerant people. Also, it helps you to lower your cholesterol. This is a must-try dessert for those who are visiting the country.
14. Pakim Kai Tow
Also known as Coconut Jelly soup, Pakim Kai Tao is one of the delicious desserts you can find in Thailand. An insane amount of flavours burst, when you take a spoonful of Pakim Kai Tow in your mouth. Creamy white Coconut Soup filled with chewy, salty jelly, you must admire the creativity of Thailand's delicious desserts. It comes with two varieties, one with lightly sweet coconut Milk and another with brown palm sugar in it. 
15. Thai Food Salad
Simple is always best. The Thai Food salad is a living example of it. 
Comprising a mix of tropical and local fruits, with a coconut-lime fruit salad dressing creates a luscious tasty Salad dish in Thailand. The fruits include pineapple, grapes, kiwi, mango, apple and many more. There is no restriction on the fruits to use. 
It is also served with whipped cream which enhances the taste of this awesome dessert. As the dish is totally filled with fruits, It's very healthy and can be a perfect diet for people who are on a diet.
16. Kao Tum Mud
Kao Tum Mud is a traditional dessert in Thailand. The main ingredient that goes into it is sticky rice. The base is made of sticky rice mixed with coconut milk to form a dough. Then small parts and taken and filled with the sweet mixture. It is then covered with a piece of Banana leaf and steamed. Koa Tum Mud is eaten with black beans, banana, and tamarind. There's also a saying based on this dessert, that it symbolises a couple's life. This is because generally two Kao Tum Mud are tied together with a bamboo strip.
Whenever you go to Thailand, don't forget to taste these amazing desserts and go back home with a mouthful of sweets.