You know the feeling when you go to a new place and discover it like it had been born just yesterday? Every new destination has a story to tell and holds little secrets and peculiarities that are typical of it. India is an extremely diverse country with diverse cultures, rich traditions, exotic history and ancient craftsmanship stretched majestically on a 3.2 million square kilometre terrain seems like you have 20 places in one! There are hill stations, deserts, cities, villages, beaches?you name it and we have it here!

That's why the concept of souvenirs in a way fits our country like a jigsaw puzzle. When this land of luxurious beauty is so magically showcased on the globe, think of the astonishing souvenirs each state showcases! With so much to remember and so many different memories to make, the best possible way to cherish all your precious moments is by collecting the feel of a place in one single article which will serve as a representative from that place.Each traveller goes globetrotting with a different perspective, but there is one thing common in all, souvenir shopping. How great would it be to bottle up a city and carry back all the memories of your trip? Isn't that what souvenirs are for? India is a shopping paradise for travellers, spoilt by choice each state offers something unique, authentic and aesthetically appropriate that manifests your experience from the journey.

So here is a list of souvenirs to buy from each state of India:
This state is famous for its artistic brass handicrafts originating primarily from the Budithi Village. An ancient and archetypical business for local artisans, brass showpieces are widely available around the area. The plus point of buying directly from the artisans is to promote local talent and boost the economy of the region.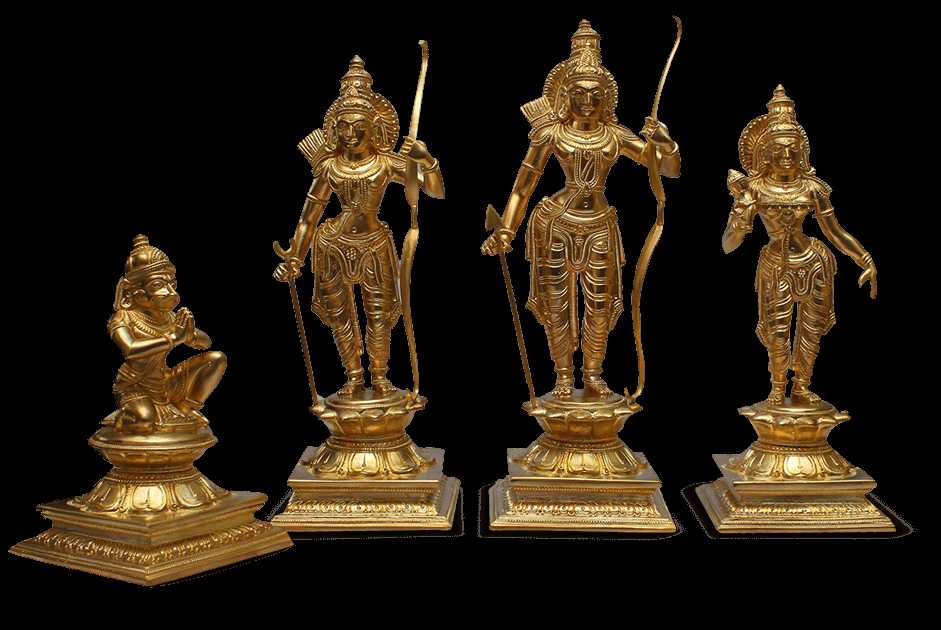 If you love collecting traditional wood and bamboo artefacts, then Arunachal Pradesh is the place to be. Encompassed with vast and lush green forests, this state has no dearth of raw materials. Skilled artisans put good use to the readily available wood and bamboo by craving out beautiful masks, baskets and ornaments that draw tourists from across the globe.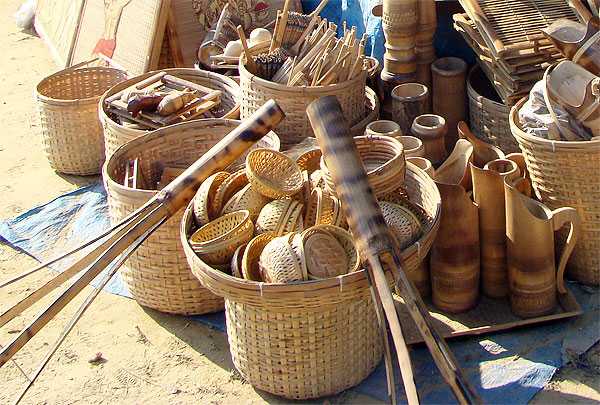 India is the largest consumer of tea in the world and the second largest exporter. Tea is a staple drink in the majority of the Indian households. Various spices and herbs with an array of health benefits are mixed with the tea leaves. The most common preparation of Indian Tea or chai is mixing it with milk and sugar. The best ones come from Darjeeling and Assam and if you are going to either or both of these places, make sure to visit the plantations and get back home with some freshly packaged tea leaves. Assam, one of India's largest tea producers, is known for their brisk and malty tea flavours that serve the purpose of ideal souvenirs and gifts. Sold in gorgeous handmade boxes the tea mix is foil packed in cloth bags to retain the freshness. A rich, intoxicating brew is a real indulgence to bring back home.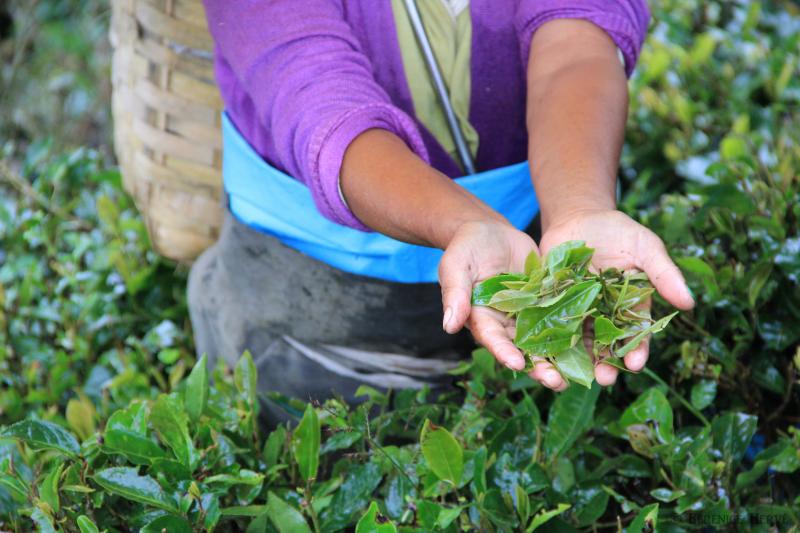 Assam is also known for its Muga silk Assamese sarees that are intricately hand-woven with gold and silver zari, making them a timeless collection to your wardrobe. Mekhala from Assam is made from cotton, muga and pat, which are silk made from specific silkworms.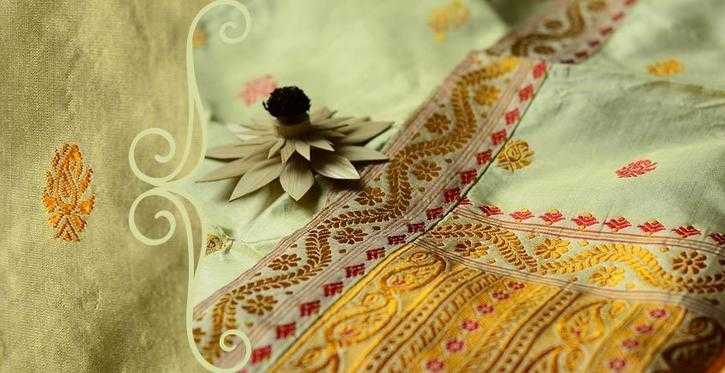 Exclusive styles of Indian art, travellers visiting the state know Bihar for its Kalam paintings that are a coveted item to add to your home. Apart from this, Madhubani painting practised in the Mithila region of Bihar is also a very sought after souvenir by tourists. Making these paintings unique is the method used by artisans to craft them. They use fingers, twigs, brushes, nib-pens, and matchsticks, and natural dyes and pigments characterized by eye-catching geometrical patterns. to add intricate details to their artwork.



Home to multiple tribal communities in India, Chhattisgarh boasts of a massive variety of terracotta pottery and sculptures. These distinctive sculptures and pottery pieces reflect the tribe's traditional customs and human emotions one faces in everyday life. You cannot leave the state without adding one of these artefacts to your collection!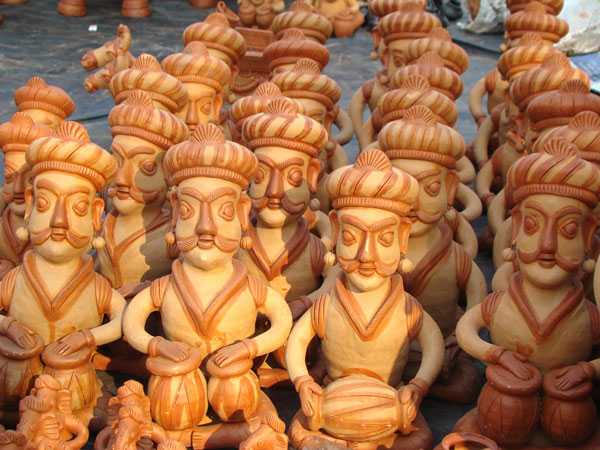 Goan street markets are the ideal place to find small souvenirs in the shape of ashtrays; Hendrix inspired t-shirts, floral shirts, breezy dresses and coconut shell art. Take home a part of Goa with you as you get your hands on these funky pieces of art and some quintessential Kaju feni wine. If you have time on your hands, pay a visit to Goa's Tibetan market that showcases fine silver jewellery and accessories that make excellent souvenirs for keeping and gifting.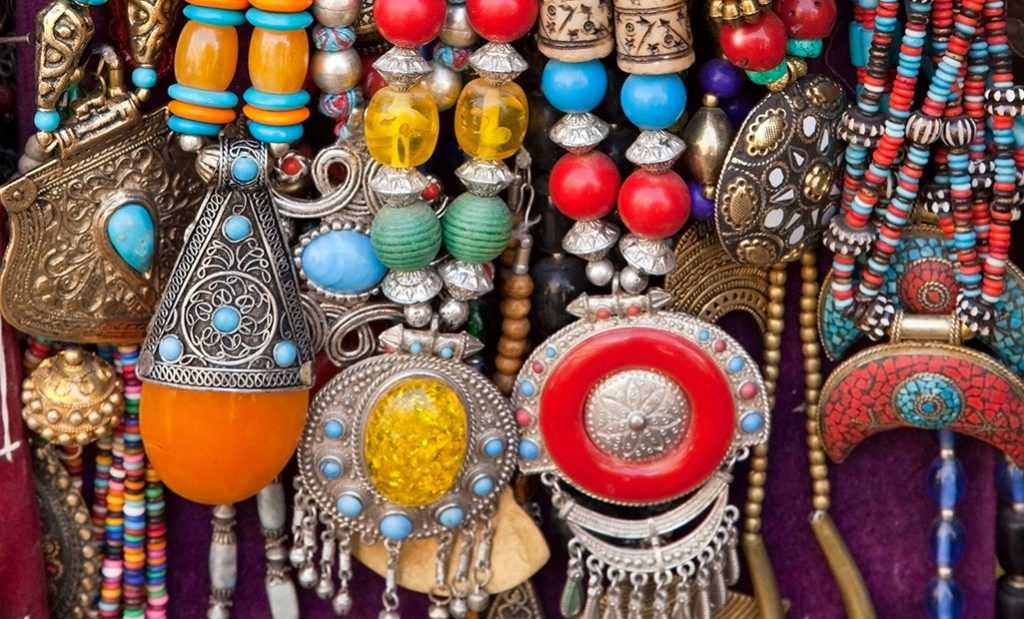 Modern India's hub for textiles, Gujarat is known for its colourful fabrics, eye-catching designs, and intricate glasswork. If you are visiting the state, the vibrant mirror work cushions covers; applique bedcovers, embellished door hangings, and jewellery boxes will allure to buy it all. A fascinating state with talented artisans creating enchanting souvenirs is sure to leave your wallet lighter than before!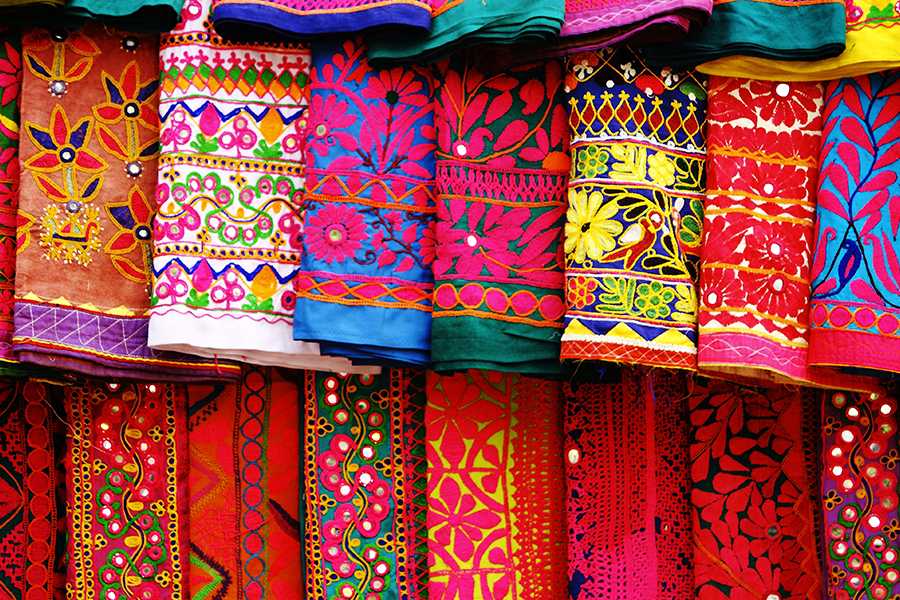 Famous for fine woodcarvings, brass sculptures, furniture and other artefacts, Haryana promotes the dying industry of wooden carpentry and small-scale enterprises. You can buy designer wooden frames, figurines and statues at affordable prices before leaving the state.



This breathtaking Pahari area is known for its chunky thermals and traditional handlooms. Some must buy souvenirs from the area is their antique silver jewellery, the famous Kullu woollen cap, and jackets. Woven with colourful threads by local weavers these vibrant pieces make great one of a kind collectables for personal and gifting purposes.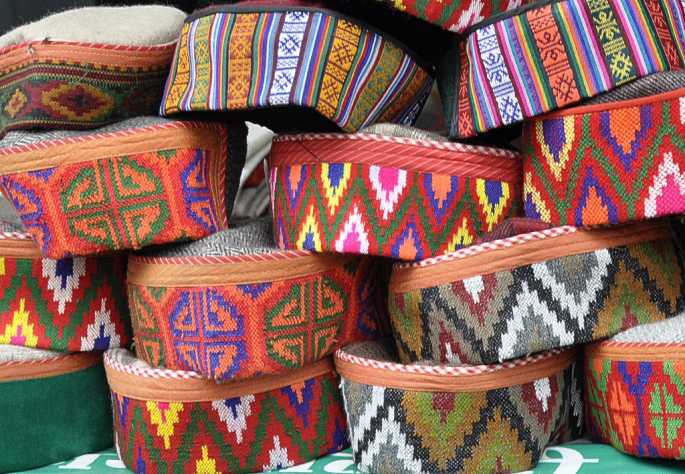 Psychedelic And Embroidered Apparels From Kasol
Kasol in Himachal Pradesh is a melting pot for a lot of young crowds and we all know why. The scenic beauty and the cool mountain breeze is something that is reminiscent of this beautiful valley. Being the most accessible place in the main market, Kasol is known for its beautifully embroidered t-shirts and apparels along with the many variants of psychedelic prints.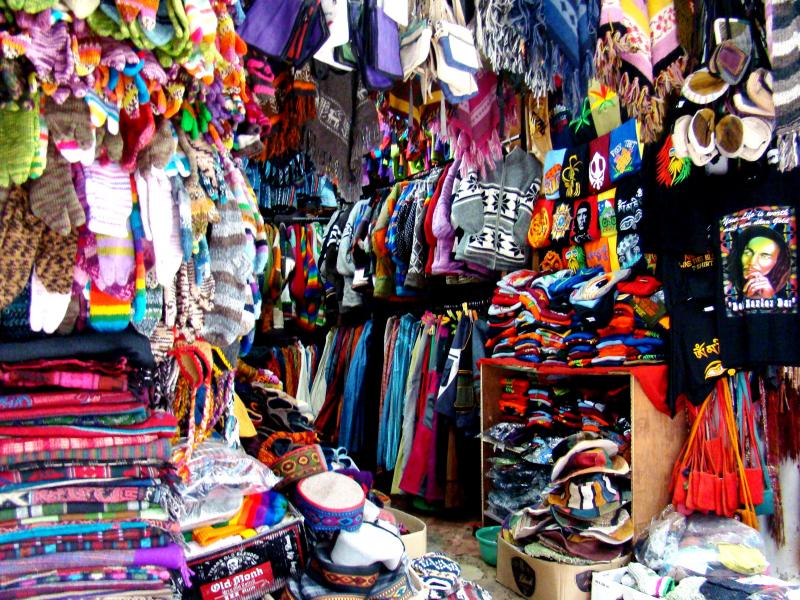 Buddhist Tokens from Dharamsala
India has been home to hundreds of Buddhists for many years. Dharamsala, being one of the main hubs of this faith is the best place to observe the Buddhist culture. However, if you are travelling there, you should definitely get your hands on the Buddhist meditation bowl which operates on the frequency of sound that you make to use it along with the prayer wheels which double as awesome souvenirs for you to take back.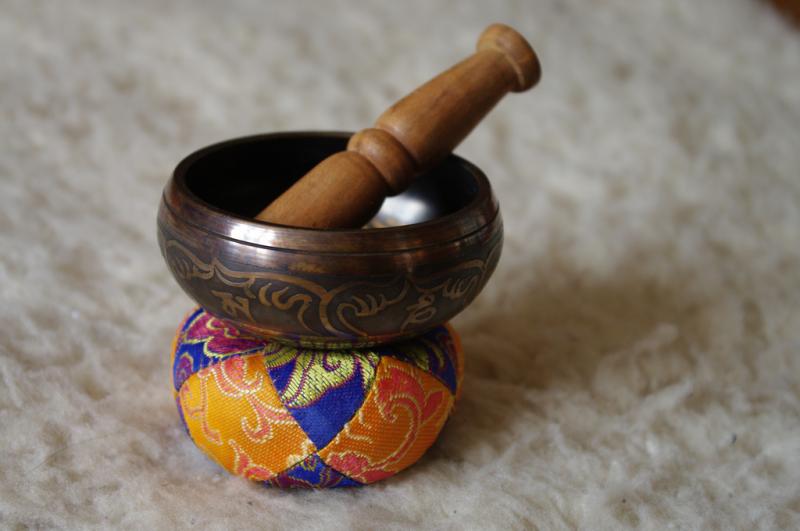 Fondly called ?Heaven on Earth?, Kashmir is one place where everyone should visit at least once in their lifetime. Apart from the breathtaking landscapes and the snowfall, Kashmir is also known for its Pashmina Shawls which are extremely exquisite and handmade from superior quality wool. It is said that a pure Pashmina can easily slide through a finger ring without any obstruction. Also known as 'Soft Wool' Pashmina shawls and cashmere sweaters are expensive but a drool worth investment that lasts for generations if well kept.

The state is also known for their world-famous blend of tea called the Kashmiri Kahwa, which is perfect for gifting to close friends and family. Take back some indulgence in the form of their garments, tea or even paper mache showpieces that represent the state's rich culture and art.

Apart from the Pashmina, saffron, the most expensive spice in the world is something which is indigenous to this place. The best of the best saffron in the world can be found here and even if you don't use it in your cooking much, you can keep it as a souvenir. Papier Mache is something which is made locally in Kashmir. Intricate designs on vases, lamps and all kinds of decorative items are done meticulously by hand. This is something which definitely deserves recognition.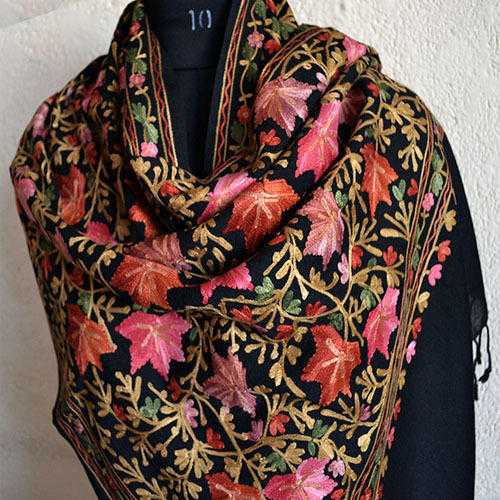 Prayer flags from Ladakh
The multi-coloured prayer flags found in Ladakh are just something that you know you need to take back home.
This developing state uplifts the local tribal communities of the area to showcase their art in the form of beautiful brass figurines and sculptures. The Dhokra art from the region makes excellent souvenirs that are now a rage in designer stores. Buy it from the source at the cost price and promote the dying art of these local artisans.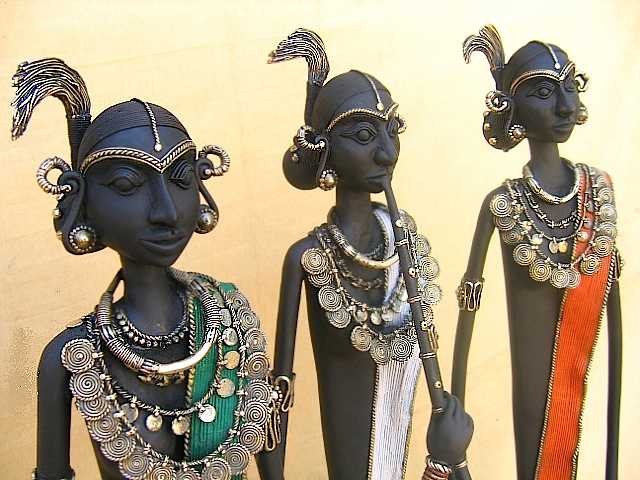 Travellers visiting this area of the country often indulge in the famous Bidri metal showpieces, unique Mysore silk sarees, and sandalwood artefacts. The muted fragrance of the sandalwood and intricate carvings make these artefacts a tourist collectable. The silk sarees are also popular gifting items purchased from the region because of its ingenious designs, soft texture, and distinctive fabric.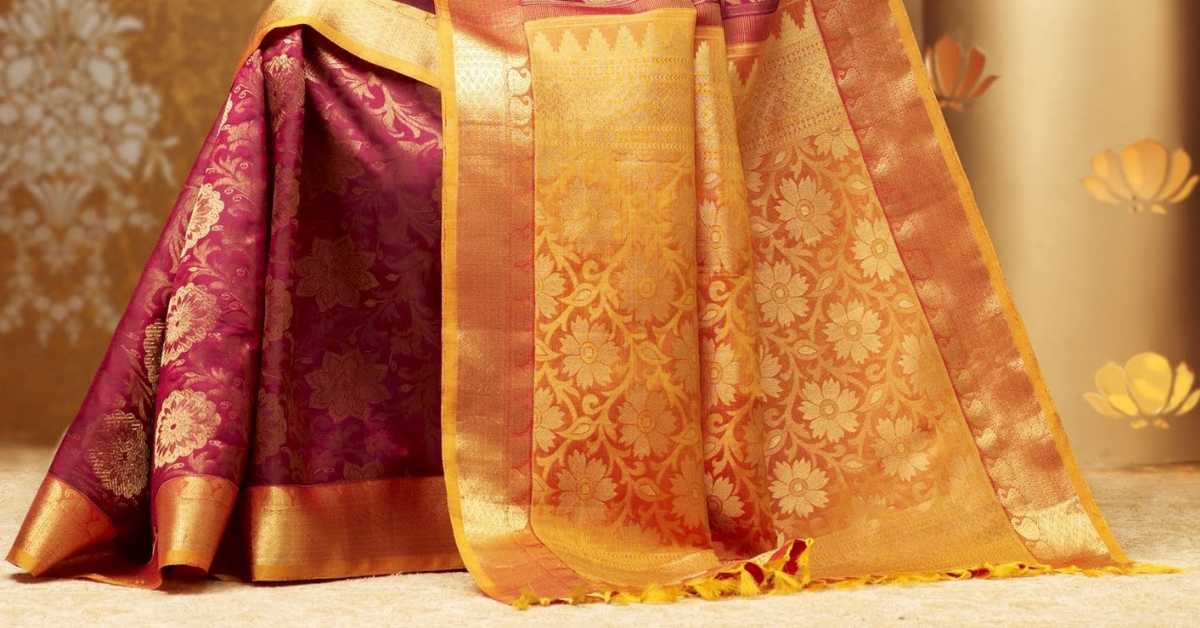 Sandalwood Products from Mysore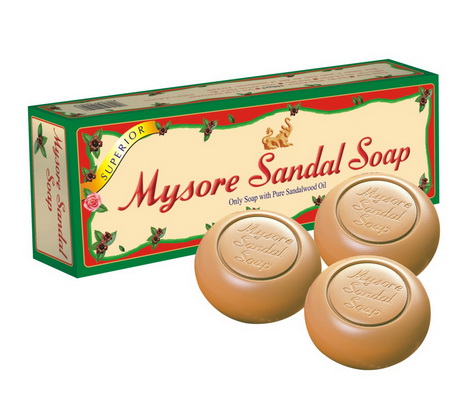 The South Indian city of Mysore has been producing the sandalwood soap since 1916 and has had a long history of sandalwood products like sandalwood oil, cosmetics, etc. The sandalwood products made here are one of its kinds and the smell that it leaves behind is something which is very aromatic and pleasing. This needs to be on your Indian souvenirs? list for sure!


A simple yet culturally rich state of India, Kerala is famous for its Kathakali masks made from paper mache and adorned with gold, silver, and other embellishments. The striking colours used on the masks make them lifelike and cherishable souvenirs for tourists who are looking to collect traditional artefacts from across cultures. Apart from the masks, this state also offers small showpieces that are a representation of their lifestyle. Small depictions of their culture like an Aranmula Kannadi (mirrors), Nilavilakku (lamps) and Chundam Vallam (snake boats) are some of the most bought souvenirs among tourists visiting the region.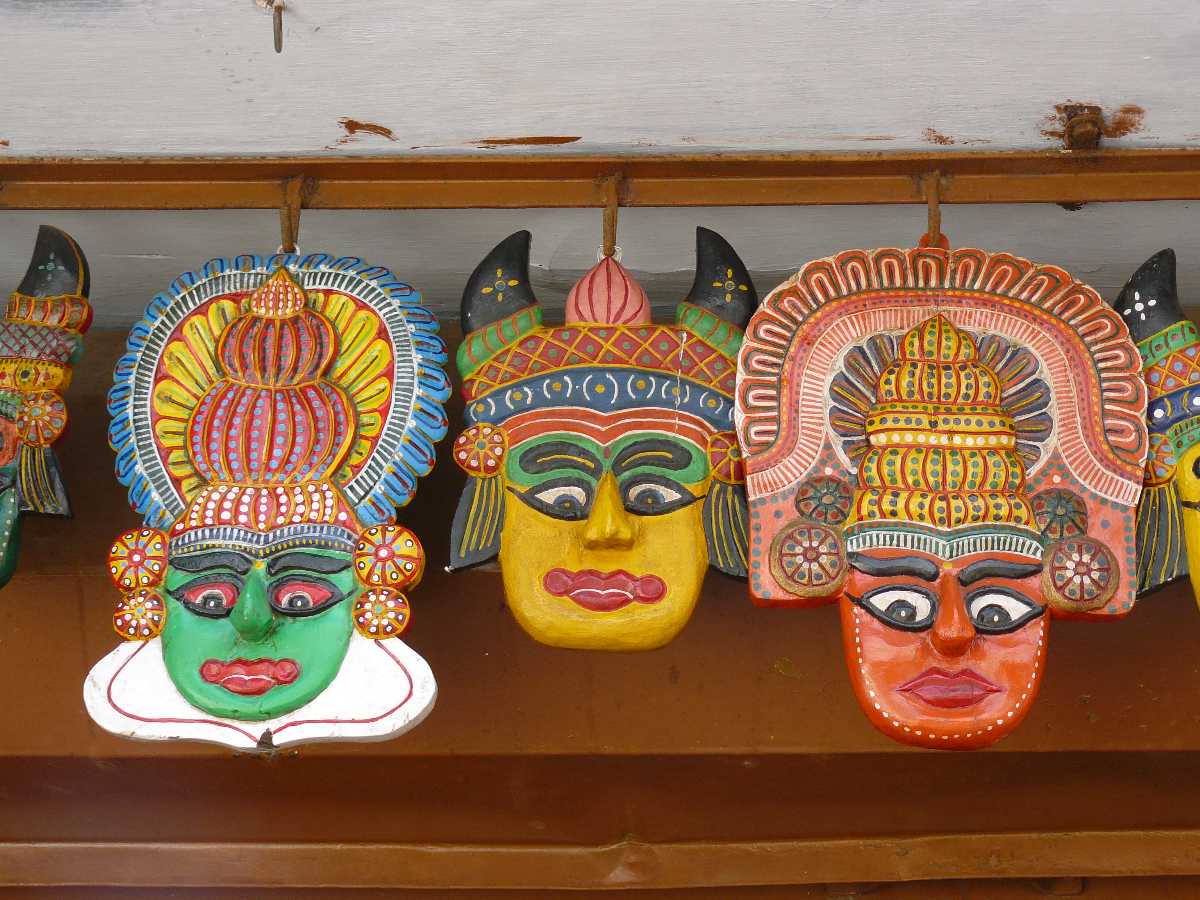 Ayurvedic Oils
God's own country is the best place in India to unwind and relax and where else if not here that you can get the most amazing massages? Strongly rooted in Ayurveda, Kerala has a cure for all your problems. The oils that you get here are guaranteed to be miraculous.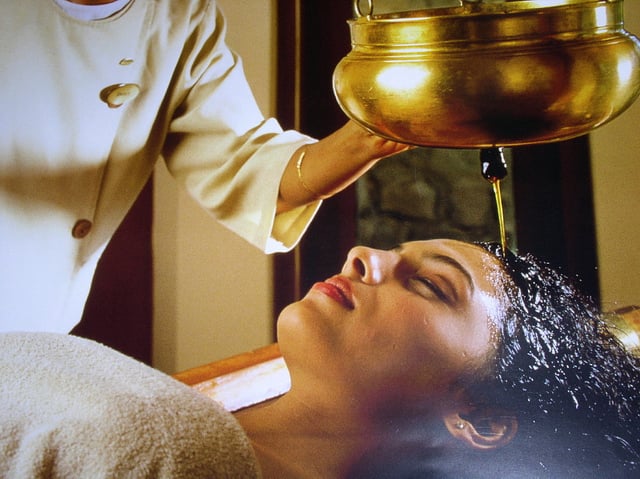 Spices
Another miraculous find in Kerala are the spices. A huge spice market in Kochi will transform your idea of what the various spices taste like. Fresh and in bulk, the aroma of the spices just hit your face. So make sure that you take back these essential souvenirs back with you. Cinamon, Fennel Seeds, Asafoetida, Pepper, cumin, bay leaf are some of the spices that you can buy from Kerala.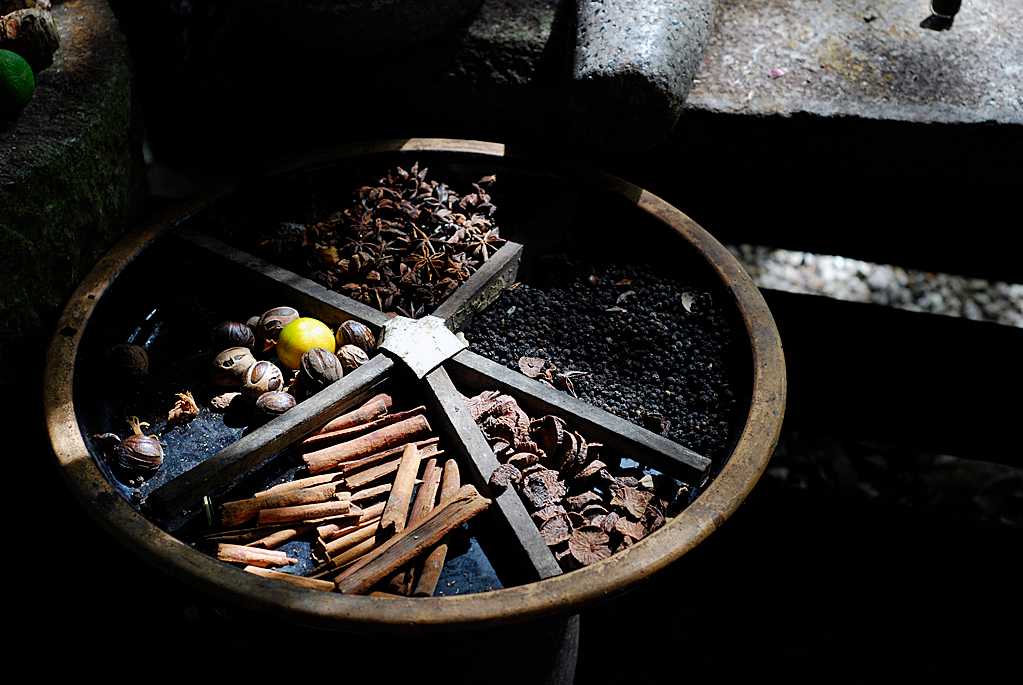 Bright woven cotton durries with unique designs are widely available in the MP region. With a trademark of Madhya Pradesh handicrafts, these lightweight durries are easy to carry and priced reasonably. A must add adornment to your home, these beautiful durries will astound you with their immaculate finish and vibrant variety. Apart from the durrie, Chanderi Silk fabric is another famous souvenir of the region. The fabric is a blend of cotton and silk, making it stand out from the usual handlooms available. Pick one with earthly motifs, like birds in the sky or flowers to add an offbeat collectable to your wardrobe.



The world famous Kohlapuri Chappal emerges from the state of Maharashtra. Available in a magnitude of colours, these leather Kohlapuri's are a favourite souvenir among both men and women. Also, Warli paintings from the region are beautiful attractions for art enthusiast visiting the state. The artworks depict the rich culture of the state and the social life of their ancestors that can be traced backed to the 10th century AD! These are two must-buy souvenirs from Maharashtra to remind you of the state's colourful spirit and traditions.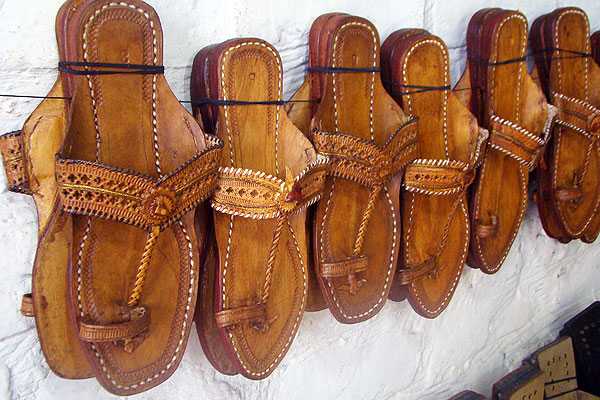 If you are visiting the Northeast state of Manipur, there are quite a few delightful items to satiate a shopaholic's soul. The Mekhla Chadar, which is a traditional outfit for the Manipuri women, is a beguiling souvenir to take back from the region. Manipur is also famous for their bamboo and cane artefacts like baskets, boxes and small pouches. One can also indulge in their one of a kind, quirky black stone pottery, which is confined only to that region.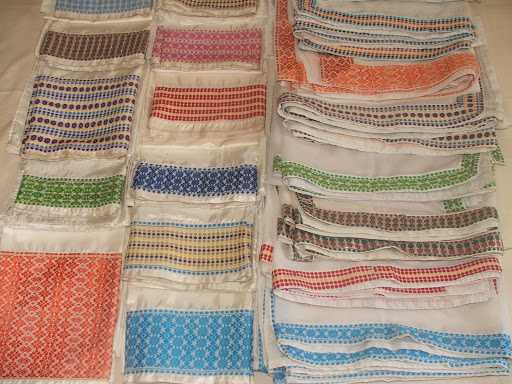 India's diverse culture is what makes the country so beautiful and exciting. Meghalaya, like its sister states, may not be shopping heaven, but they have one of a kind items available nowhere else in the country. Making their art more desirable than ever, Meghalaya's cane mats, known as Tlieng, are sturdy and comfortable. The state is also famous for their Ryndiah silk shawl made of silk, which is obtained through a completely organic process. These hand-woven shawls become softer after a continuous usage other than fading away.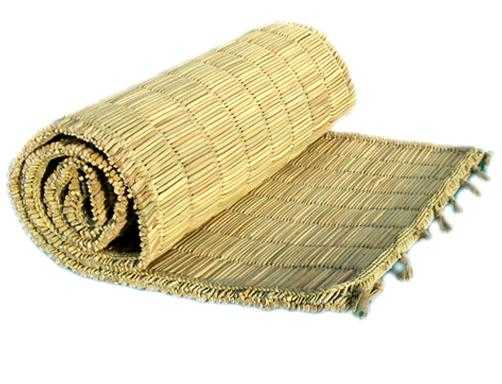 Puan fabric and bamboo souvenirs are popular buys by tourists visiting this area of the North East. With an abundance of bamboo growing in the area, the local artisan put it to good use by handcrafting a variety of bags, wallets, hats, home décor items and photo frames. These quirky pieces and radiant fabric make excellent souvenirs to take home from Mizoram.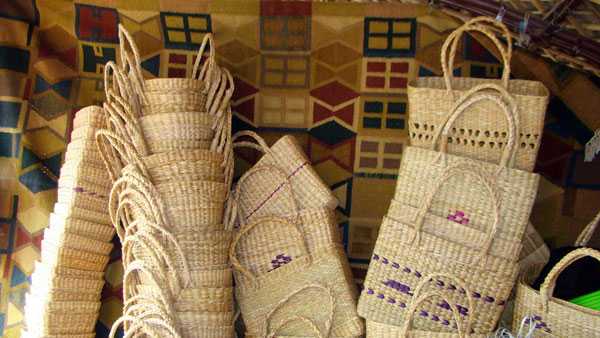 A quaint state untouched by the commercial world, Nagaland is known for their range of elegant Angami Naga shawls and beautiful wooden handicrafts. Make sure to get your hands on these graceful shawls, which are perfect for gifting and personal use.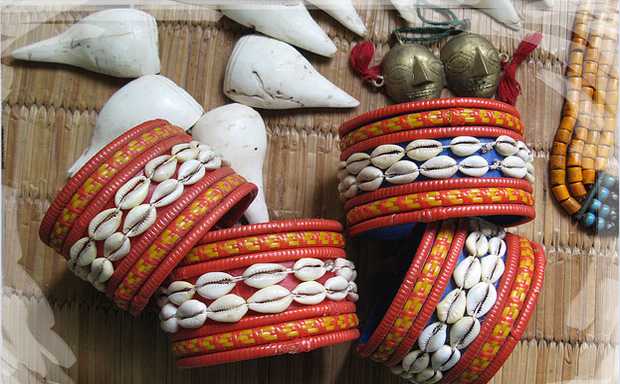 The modern interiors in Indian homes have seen a recent inclination towards ancient paintings that highlight the country's rich heritage and culture. If you are one such onlooker and happen to visit Odisha, the striking Pattachitra paintings are unique pieces of art painted on a canvas in the form of a scroll. Dated, as early as to the 5th century BC, these are one of a kind collectables if one has to take back a souvenir.



Punjab is known for its beautiful agrarian culture and traditional 'Phulkari' embroidery, which literally means flower embroidery. You can buy anything Phulkari adorned, be it a kurta, jacket, dupatta or even intricate sarees. These beautiful and eye-catching embellished attires are available in vibrant colours that appeal to travellers of all ages. A must buy if you are paying a visit to the land of five rivers.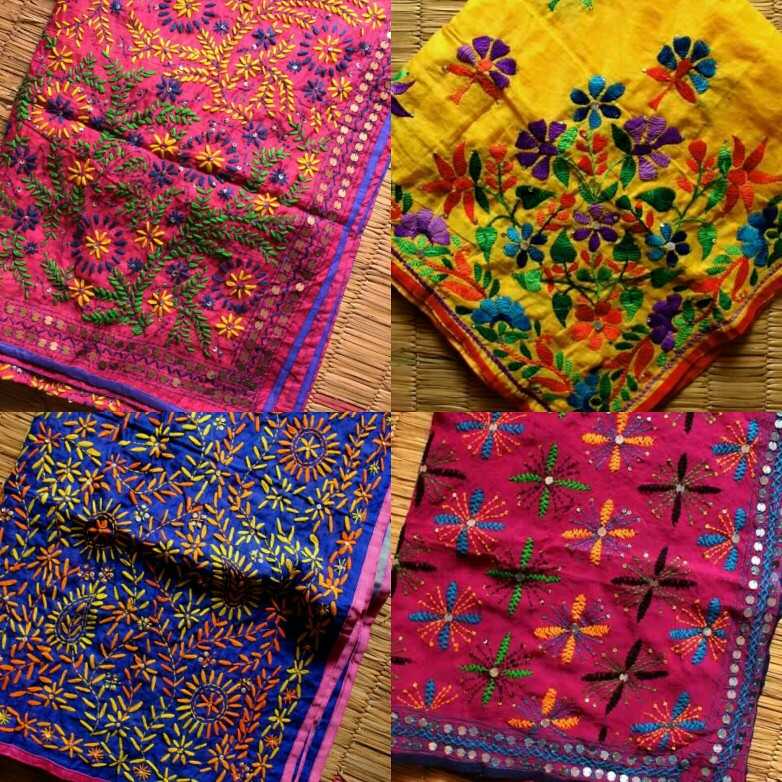 Rajasthan welcomes everyone with a wide, colourful hug. It will leave you breathless with the variety of handicrafts that it has to offer. Intricate designs like those of paisleys can often be found on most of these handicrafts like jootis(traditional Indian slippers), offbeat pieces of jewellery, pottery, art, fabric and even quilts! Known for their intricate meenakari and jadau jewellery, one of the most bought souvenirs in the state are the puppets.Nothing else screams ?Indian? more than authentic Indian designs on handicrafts.

You can collect a slightly extravagant souvenir if you find the right shop. For some pocket-friendly shopping, the state is known for their stunning blue pottery that will be a colourful addition to your home décor. If home furnishing is your weakness, the Jaipuri razais are warm, soft and super chic versions of the regular blanket you find these days. Trust us you can never buy just one, so don't say we didn't warn you!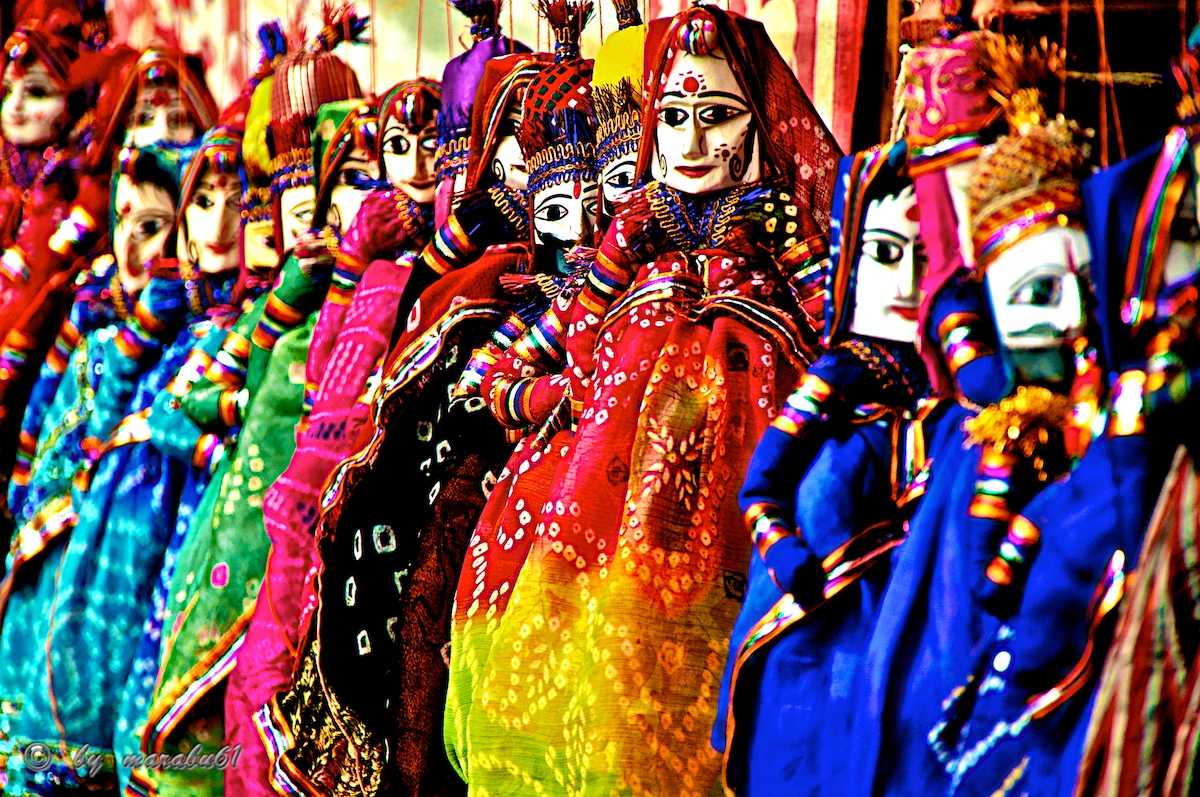 Sand From Thar Desert
When a vast expanse of nothing but sand stretches along in front of you in the Great Indian Desert, all you can think about is abandonment, right? The only aspect of the desert that is around you is?sand, long miles of just sand. So, what else but sand can make up for a souvenir from the incredible Thar desert?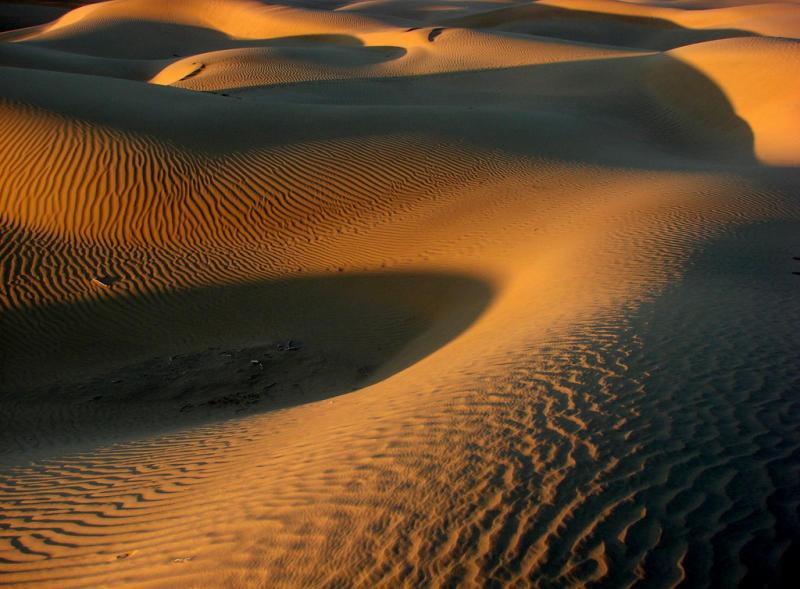 Camel Products
If you don't visit Rajasthan on your India trip then it is easily considered to be a flop show. Camels have been synonymous with Rajasthan for a long time now and Bikaner is one of the most magnificent cities of this flourishing state. Camels, which are the source of livelihood for the people of Rajasthan, is best suited to be a souvenir for all the travellers.


Marble Products From Udaipur
The lake city of Udaipur is famous for its palaces too. Marble products are a speciality in Udaipur. Small figures, big sculptures, polished and made of marble are very popular among tourists. SO if you are around Udaipur the next time, make sure you carefully choose something made of marble and take it as a souvenir.

In Sikkim, the souvenirs depict the religion and belief of the state that is Buddhism. With plenty of Buddhist monasteries and monks in the region, Buddhist prayer flags, prayer wheels, and paintings of Lord Buddha are commonly bought souvenirs among tourists.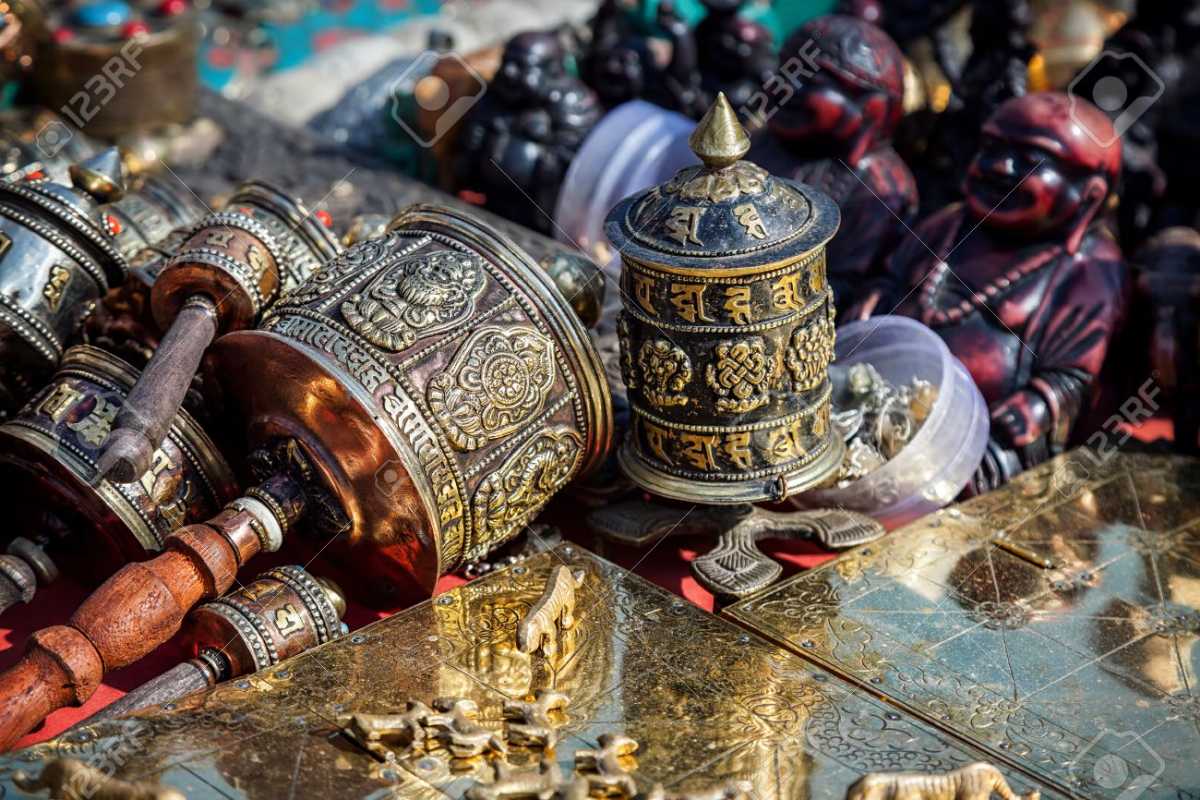 Our land of arts and culture has so much to show in the name of paintings. A wide array of regional painting styles make for great souvenirs. Madhubani gift to mankind from the land of Tamil Nadu is the intensely colourful and regal Tanjore paintings that can amplify any hallway they are hung in. They can be characterized by the use of rich, flat, vivid colours and simple iconic compositions. A reminder of the hidden talent in India, these paintings make excellent gifts from south India. Apart from the paintings, this part of south India is also famous for their Kanjeevaram sarees, which are known for their rich thread work and vibrant colours. Kanjeevaram saree is also referred to as South India's answer to the Benarsi Saree.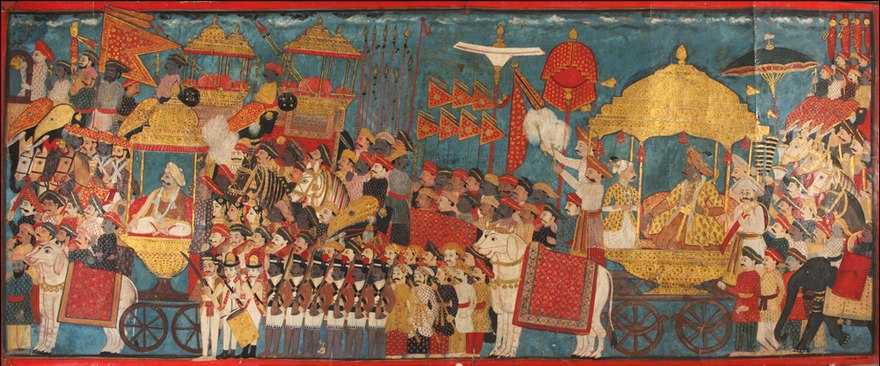 Indians love their jewellery and women, in general, are always on the lookout for some good pieces they can add to their collection. If you are visiting this state, look no further because this new state of India is famous for its top-notch quality pearls and elegant designs. So you know you have to save up for a souvenir if you are visiting Telangana anytime soon!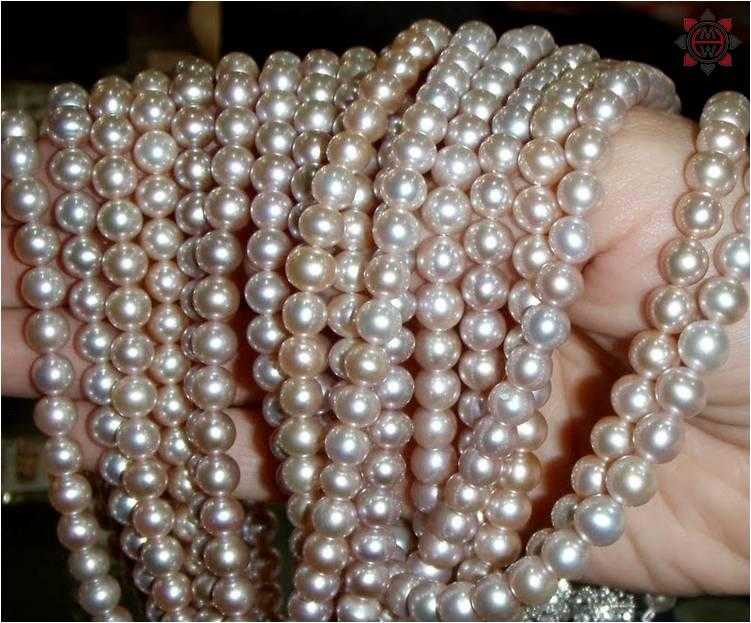 The bamboo crafts of Tripura are excellent souvenirs to collect from the area. Specializing in handmade bamboo sculptures, lampshades, mats and jewellery, one can buy these beautiful items to take back home.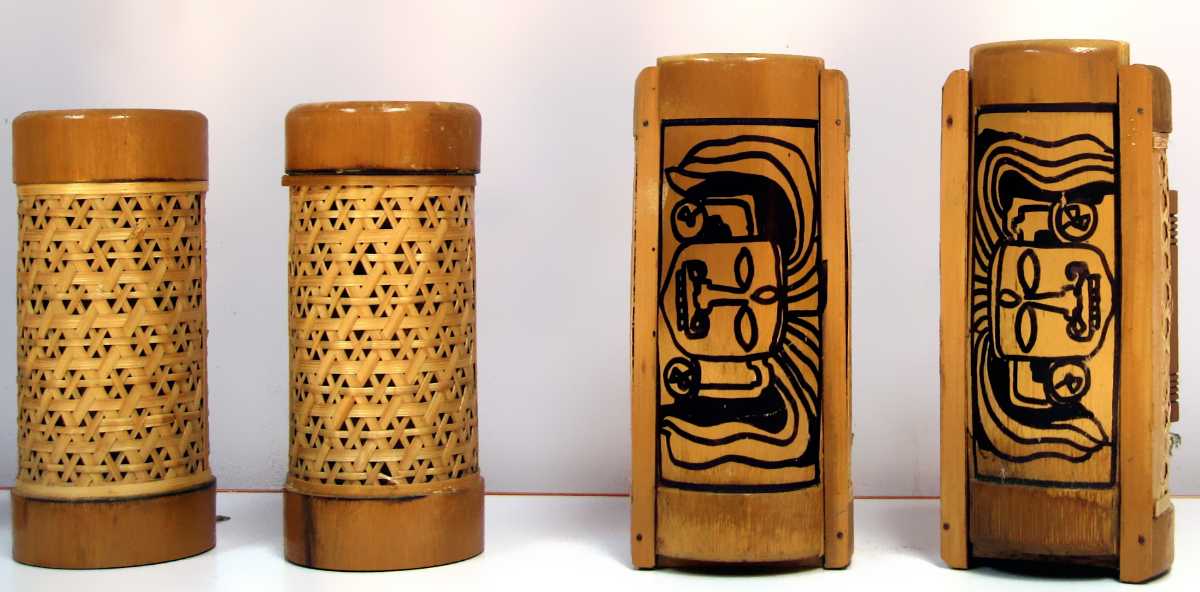 If you are visiting Uttar Pradesh, each city within the state offers something unique that is worthy of collecting. From
Agra
, one can buy a miniature of the magnificent
Taj Mahal
in marble. You can also get marble plates and decorative figurines in and around the area. The chikankari work from
Lucknow
draws tourists from across the world making it one of the most sought-after souvenirs from the state. Apart from these, small cities like Bhadohi and Mirzapur are home to the world's best handmade carpets and rugs, so if you don't mind splurging on vacation take home a timeless Persian rug from the region.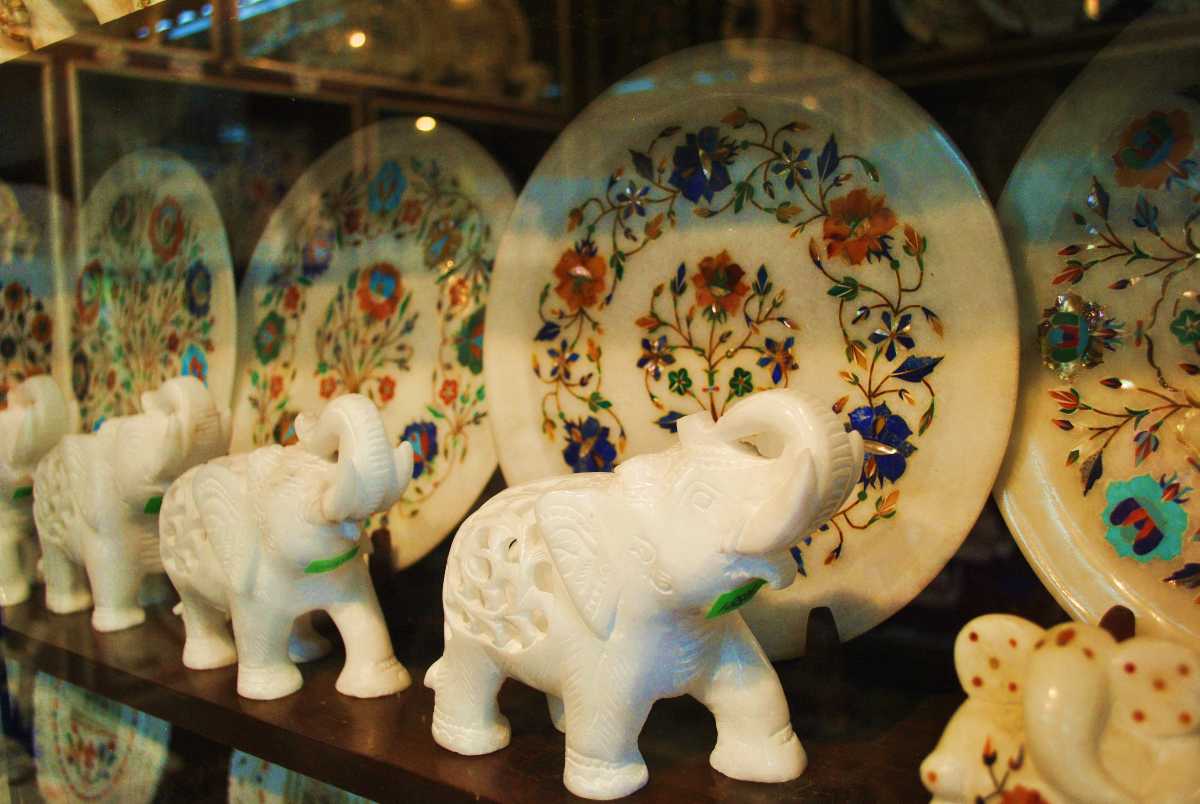 Banarasi Sarees
The saree is perhaps the most popular piece of cloth to be synonymous with the country. The Great Indian Attire can actually be found in various varieties. Each part of the country has its own type of saree. The Banarasi saree is known for its gold and silver brocade, fine silk and opulent embroidery.
Chikan From Lucknow
The land of Nawabs is known for two things- Tunday kebabs And Chikan needlecraft. Chikan handiwork has remained a major source of income and a matter of pride for Luckowites for a long time. Intricate designs made of cotton textiles makes for beautiful sarees, kurtas, etc. It is definitely one of unique souvenirs that one can buy.
Itr (Attar) From Kanauj
Kanauj is a place near Kanpur, Uttar Pradesh and is known for its itr which is natural perfume oil derived from botanical sources. They are highly concentrated and are all-natural and that's the reason why they are sold in small quantities. They also come in very exotic names like ?jannat-ul-firdaus? and are available in a variety of fragrances like rose, musk, jasmine, lotus, etc. This is a unique souvenir for anyone to get.
Uttrakhand is famous for their Gahrwali Nath, which is intricate and bold yet uniquely beautiful. If jewellery is not your cup of tea, take back a Garhwal painting picked straight from the land of the gods.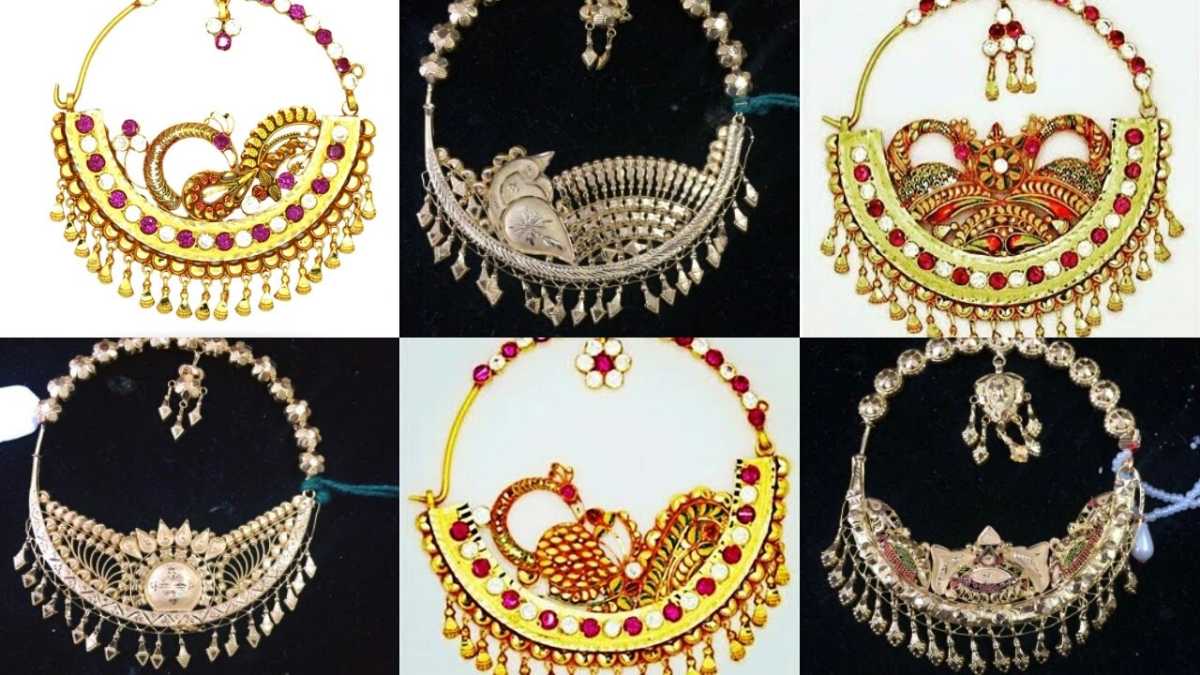 Water and Pebbles from Gangotri-Gomukh
Gomukh, the snout of the Gangotri glacier, is one of the primary sources of the Ganges River. A trek up to Gomukh is a beautiful experience as you climb up the rocky mountain to find a glacier in the end, which hold the beginning of the holiest water of India- Ganga. A souvenir like this one is inexpensive but extremely valuable.
Candles From Nainital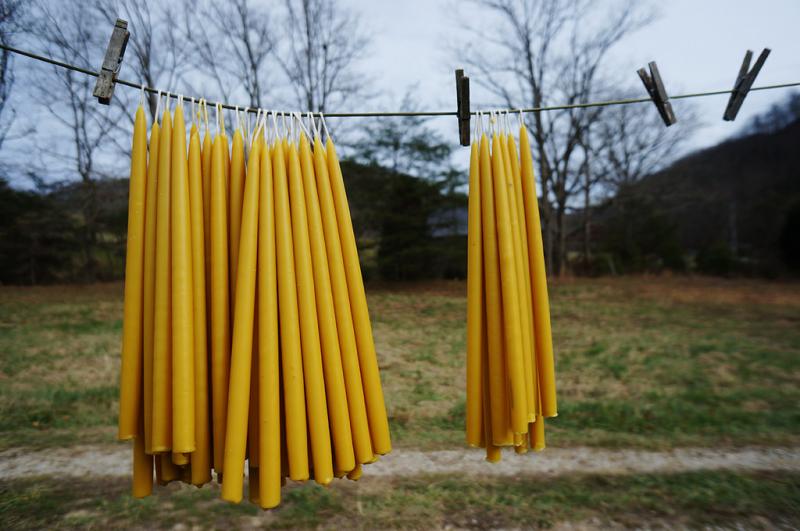 The town of 9 lakes is also famous for its candles.
The fragrant and homemade candles
from
Nainital
are a huge part of its tourism industry and have remained a choice for souvenirs for a long time now. After all, a candle to remind you of the fragrance and the cool breeze of Nainital is a great souvenir to take back home.
With one of the best markets in India, West Bengal has many feathers to its cap. Home to the traditional laal paar saree, which is the customary festival outfit for any Bengali lady, the saree is a simple white base saree with a red border. A beautiful souvenir if you want to take back Bengal's rich culture back home with you. West Bengal is also famous for their Dokra jewellery that is widely available across the state.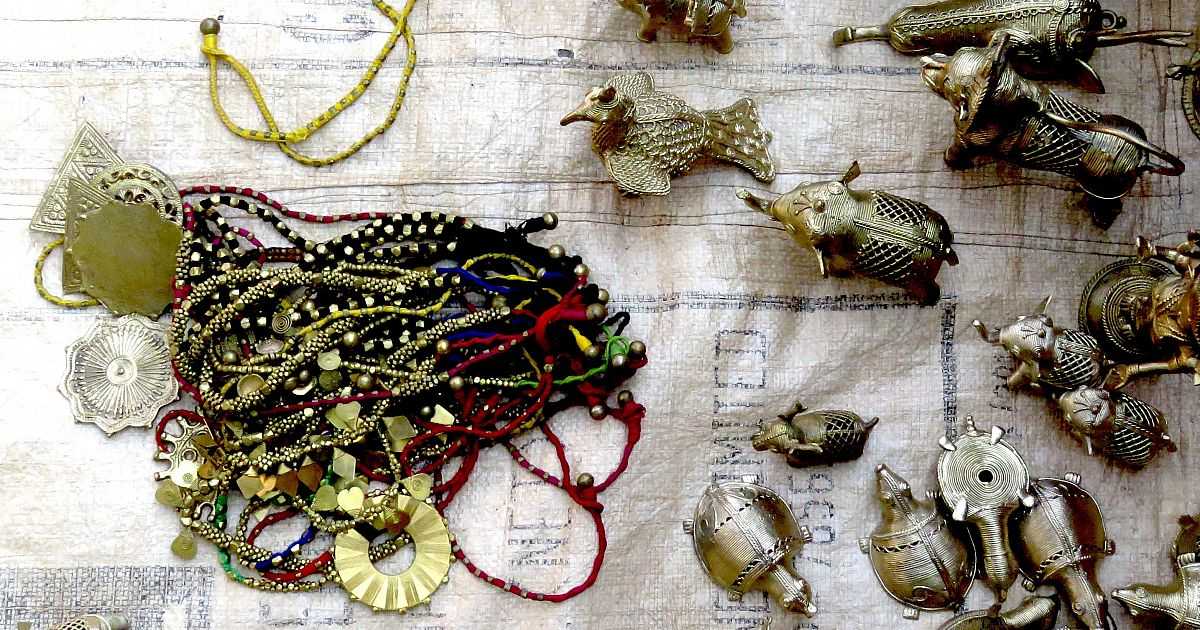 Tant Sarees
Bengal offers the light-weight, low-cost Tant sarees, perfect for summers.
Terracotta Items From Bishnupur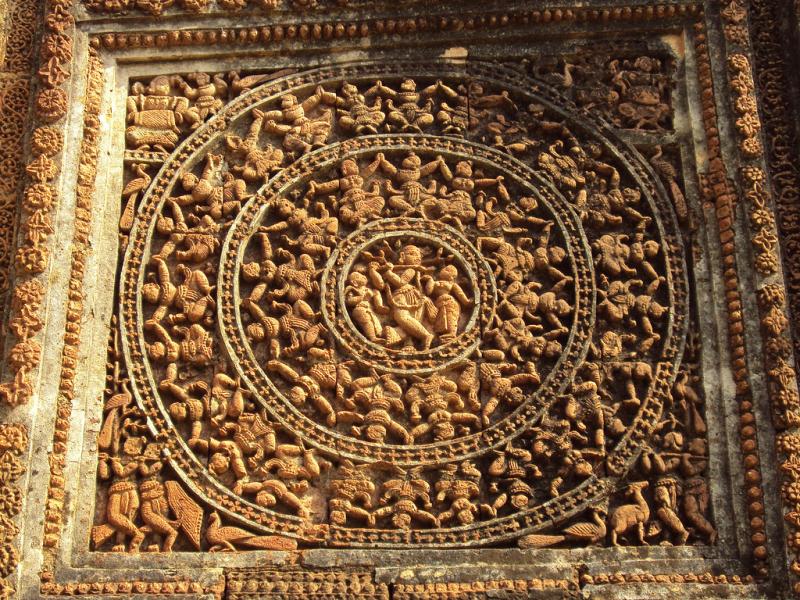 Bishnupur is a place in the state of West Bengal which is famous for its terracotta temples. Terracotta or baked earth is a very popular crafts material in this town. Figurines and sculptures made of terracotta with a lot of detail work done on them are what makes this souvenir very beautiful.
India is a jigsaw of states with different backgrounds, but when you join the pieces, the country as a whole is full of rich traditions, talented artisans, and diverse cultures. So if you are travelling to any of these parts of India always bring back a souvenir. Because in the end, it's these small pieces that help keep the memory and charm of a place alive.