With the drop in temperature around December and rise in the holiday spirit, several Christmas markets have cropped up over the country in the past few years.
The Christmas markets are a blend of Christmas delicacies and festive shenanigans which not only offer a delightful way to close the passing year but also to usher into the new year and a whole new decade!
1. German Christmas Market, Delhi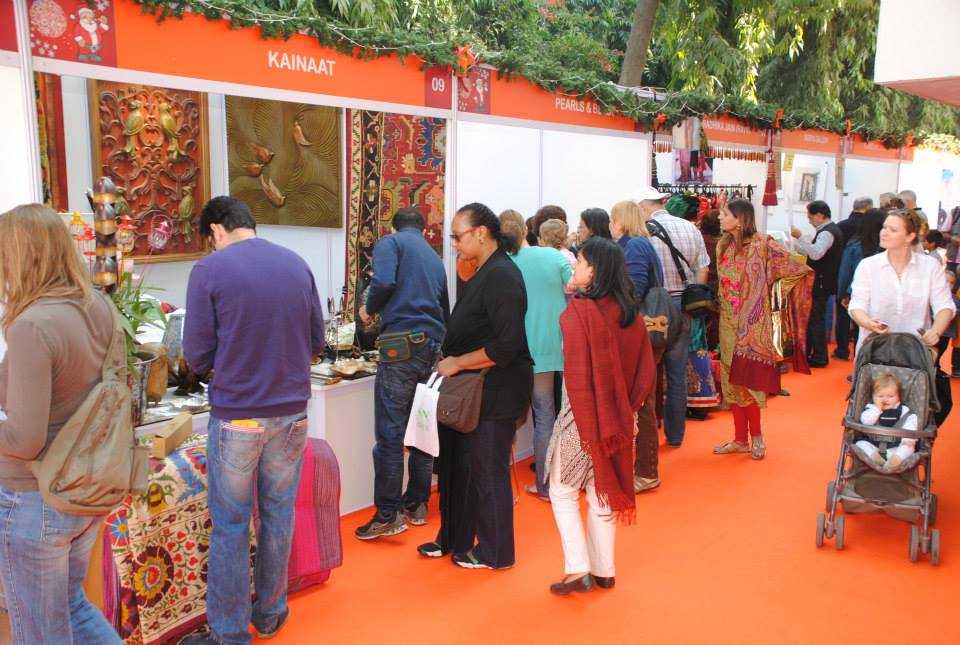 As the Christmas rush begins to rise, Sunder Nursery in Nizamuddin begins to deck the halls with the Christmas spirit from the authenticity of German streets. Over the years, the German Christmas Market has come to be known for its delicious German cuisine, Santa Clause and numerous gift options at the stalls.
Date: 30 November 2019 - 1 December 2019
Timings: 11 AM to 7 PM
Entry Fee: INR 350
Location: Sunder Nursery, Nizamuddin
Arriving in New Delhi:
You can take a train to arrive at any one of the three major railway stations in New Delhi - New Delhi railway station, the Nizamuddin railway station or the Delhi Cantt railway station or a flight arriving at the Indira Gandhi International Airport. From there you can hitch a ride to the location or take a metro ride to the nearest metro station at Jor Bagh on the yellow line.
2. Cochin Carnival, Fort Kochi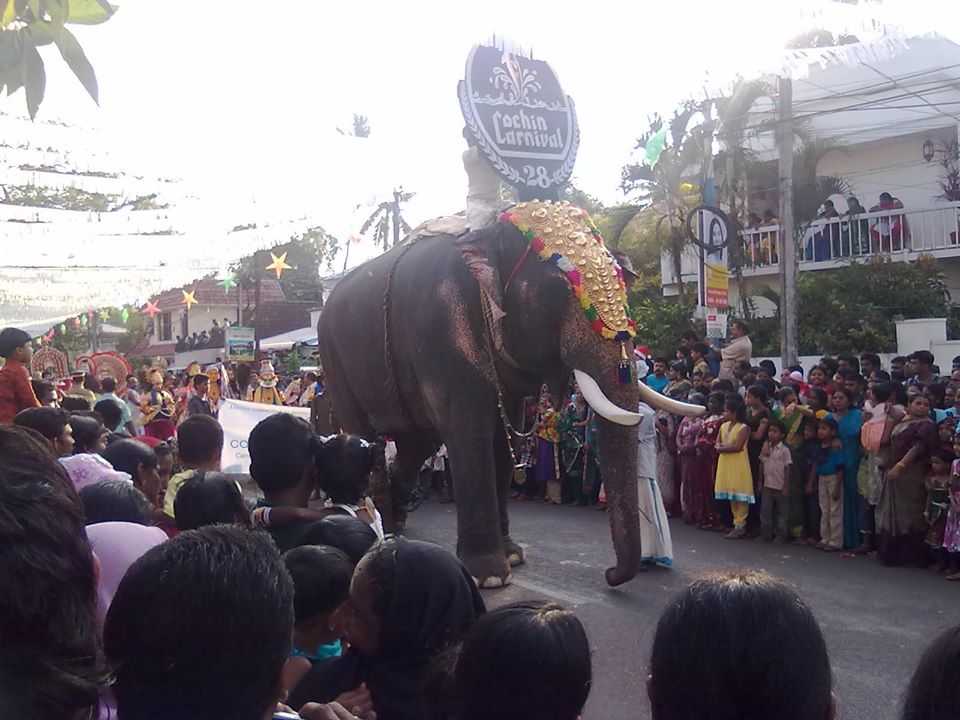 Cochin Carnival was first conceptualised in the year 1984 by three youngsters, who derived inspiration from UN's proclamation of 1985 as the International Youth Year, focusing on the themes of participation, development, peace, adventure and environment.
It is also one India's oldest Christmas celebrations which extends for10 days and is marked by rallies and events such as each bike race, beach football, wrestling, boxing, cycle race, bullet race, kayaking, swimming and marathons. One major highlight is burning the giant Papanhi statute symbolising all negativity at midnight, thus ushering into the new year with cheers.
Date: 23 December 2019 – 1 January 2020
Timings: It's an all-day event
Entry Fee: Free
Location: Fort Kochi, Kochi
Arriving in Kochi:
You can take a train to the Ernakulam junction, which is approximately 1.5 kilometres from a jetty or a flight to the Cochin International Airport, which is almost a 40 minute-drive from Ernakulam.
3. Sunday Soul Sante, Bangalore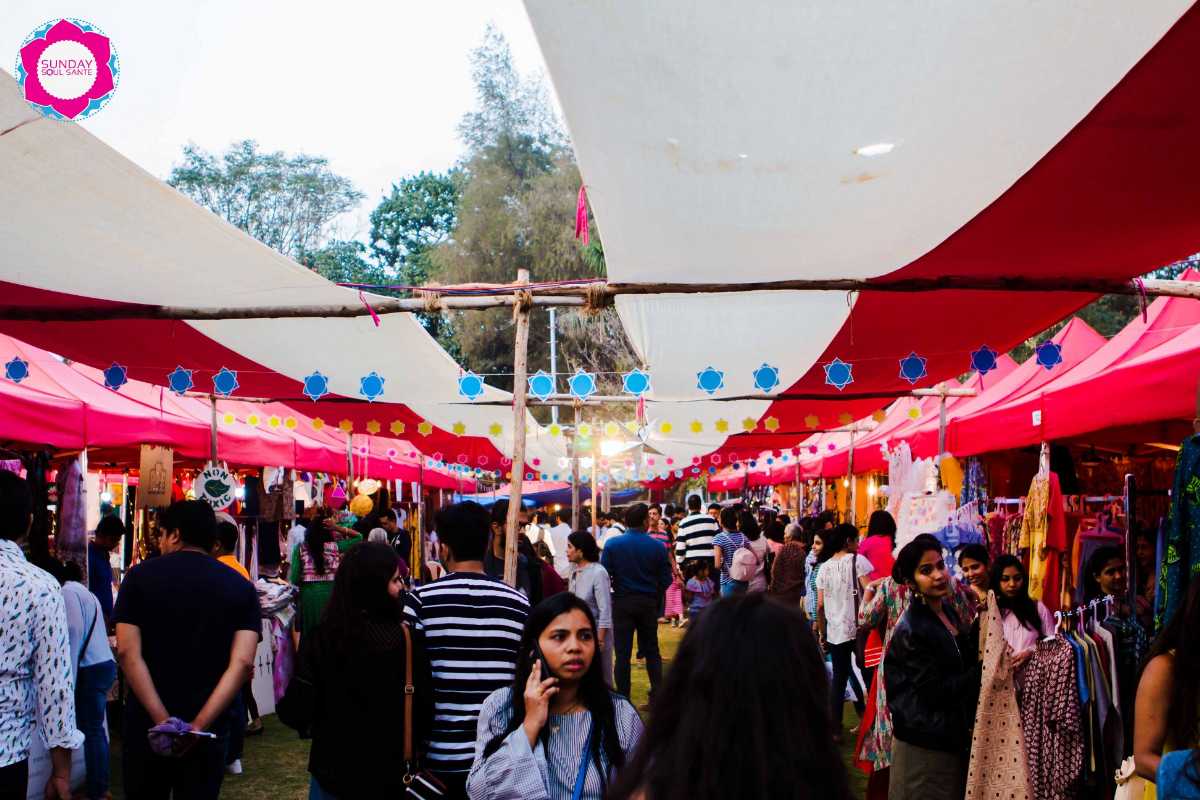 Sunday Soul Sante has become an annual event in Bangalore Christmas diaries which entails a day dipped in the best food, most interesting stalls for shopping and events organised for visitors of all ages, including pets!
Date: 22 December 2019
Timings: 10 AM to 10 PM
Entry Fee: INR 350
Location: Jayamahal Palace, Bangalore
Arriving in Bangalore:
Bangalore has an airport at a distance of 40 kilometres from the main city and also has three major railway stations. Once in the city, you can take Namma metro to reach near your destination or take a cab to arrive at the event.
4. Arpora Night Bazaar, Goa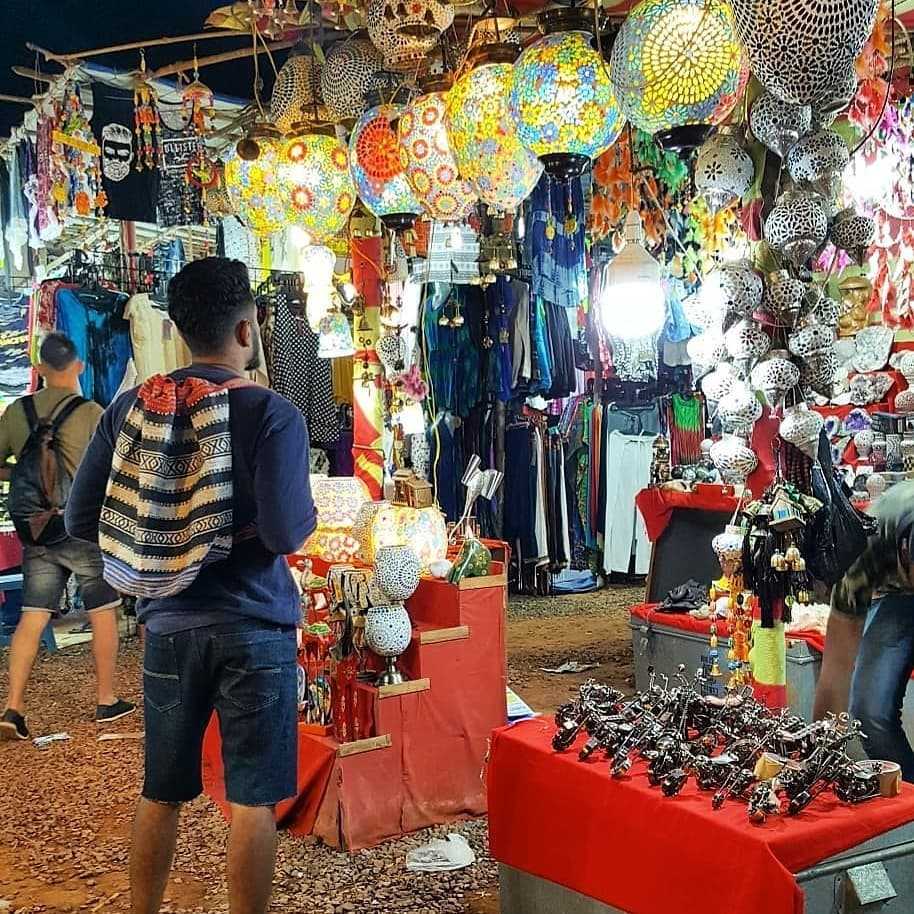 The appeal of Goa as a national favourite holiday destination rises unparalleled during Christmas and New Year's holidays. The peak attraction is the Saturday Night Bazaar at Arpora which is famous for its worldwide collection of artistic and functional products, along with food stalls and a central stage adorned with live music performances.
Date: 7 December 2019 to 25 April 2020 (Open only on Saturdays)
Timings: 6 PM to midnight
Entry Fee: Nil
Location: Aguada Siolim Road, Arpora
Arriving in Goa:
You can take a train to arrive at either Mudgaon or Vasco-de-Gama or take a flight to Panjim airport from any of the major cities of India.
5. The Polize Bazaar and Barra Bazaar at Shillong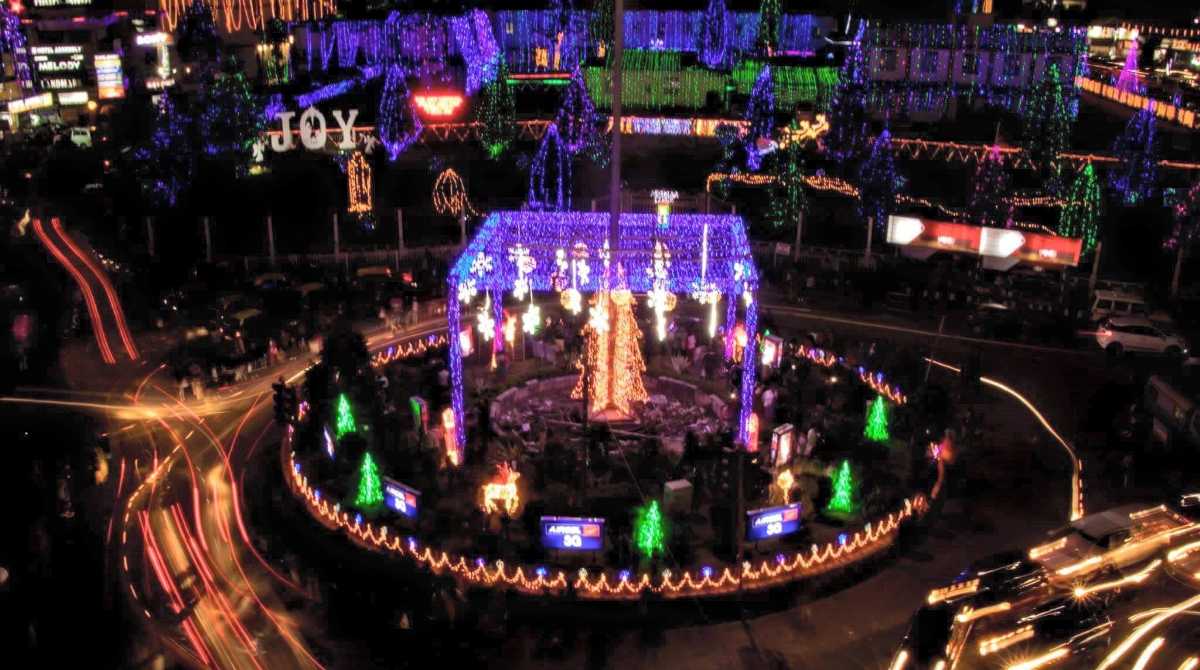 Also known as the Pine City, Shillong is home to the bustling markets - the Police bazaar and the Barra bazaar which are decked for Christmas each year.
Date: Throughout the year
Timings: 8 AM to 5 PM
Entry Fee: Nil
Location: Iewduh Bara Bazar
Arriving in Shillong:
While Meghalaya may not have the best connectivity, you can hop on a flight to Guwahati and then take a cab or bus ride to Shillong to save time. You can also arrive in Shillong by boarding a train destined for Jagiroad or Guwahati.
6. Christmas Market Marche de Noel at Pondicherry

Known for its French architecture and serene landmarks, Pondicherry is an all-time favourite travel destination. However, to add to the charm, Amicale de Pondichéry is hosting Christmas Market Marche de Noel this year with stalls from the best of Pondicherry's homegrown brands and performances from non-profit institutions.
Date: 7 December 2019
Timings: 9 AM to 5 PM
Entry Fee: Nil, though fees may apply for specific event participation
Location: Lycee Francaise Courtyard, 12, Rue Victor Simonnel, Pondicherry
Arriving in Pondicherry:
The fastest way to reach Pondicherry is to book a flight to Chennai and board a bus/cab for Pondicherry. You can also take a train till Villupuram, which is a mere 35 kilometres away from Pondicherry.
7. Park Street, Kolkata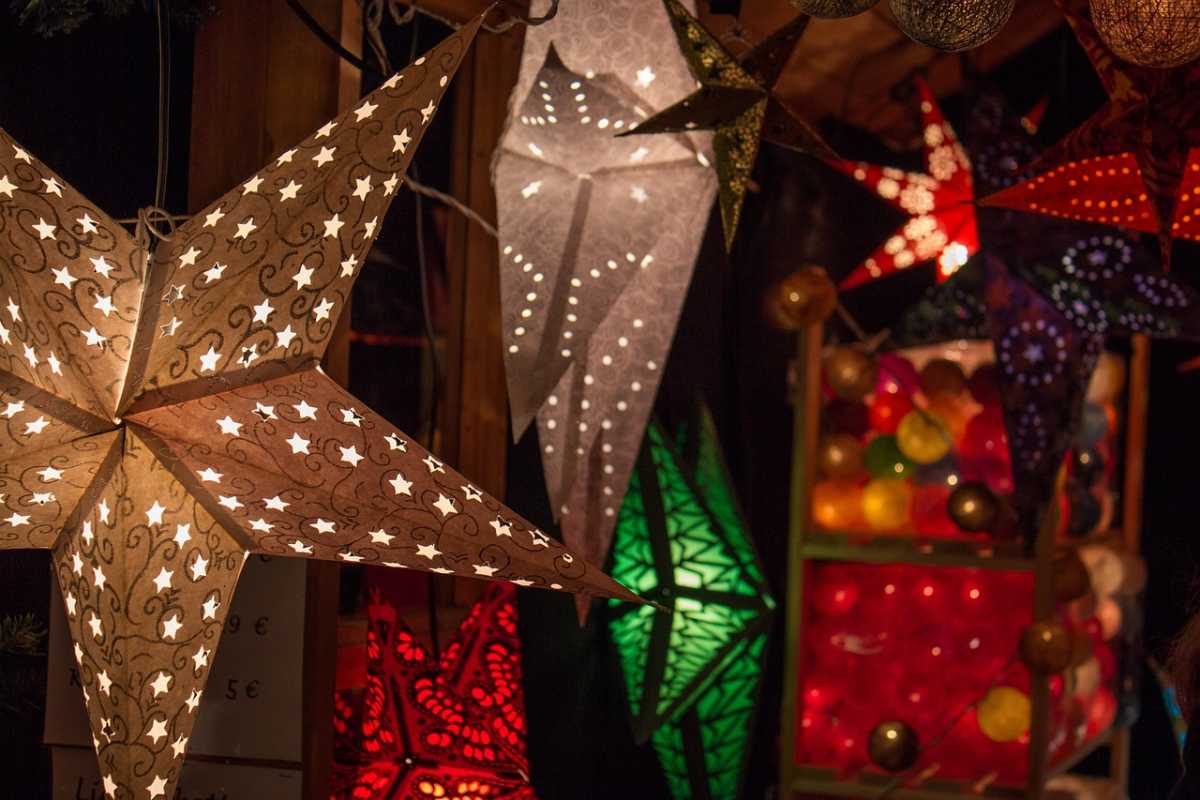 Kolkata's most happening hub of the city, Park Street is decked in colourful Christmas lights right from Esplanade until AJC road to commence the celebrations. Already embellished with the most happening restaurants, Park street hosts a three-day carnival with renowned restaurants putting up food stalls ranging from Tibetan, Chinese to bakeries; hawkers and kiosks selling all things Christmas like hats, cool Santa stuff and accessories to don for your stroll through the stretch to match the vibe. It's best to hit Park Street in the evenings because that's when the fun begins!
Date: 21st to 24th December (tentatively)
Timing: 12:00 PM to 8:00 PM
Entry Fee: Free
Location: Park Street (main stretch)
Arriving in Kolkata:
Take a flight to Netaji Subhash Chandra Bose Airport or a train to Howrah station, book a kolkata taxi and ask them to take you straight to Park street.
8. German Market, Mumbai

Uniting two nations in the spirit of festivity, the Indo-German Chamber of Commerce organises a Christmas market in the city. Doing it the German way, it is a market of great pomp and show! From festivity essentials to candles, home accessories, food and fiesta, it houses it all. It is a massive cultural display of Germany in the Yuletide spirit in the commercial capital.
Date: November 30th- 1st December
Timing: 11:00 AM to 7:00 PM
Entry Fee: Free
Location: Sunder Nursery, Opposite Humayun's tomb, Nizamuddin, Mumbai
Arriving in Mumbai:
Catch a flight to Mumbai's Chhatrapati Shivaji Airport and take a metro to Jor Bagh Metro station.
How many of these vibrant Christmas markets in India have you been to? Did we skip out on any of youre favourites? Let us know your experiences in the comments below!