India
, the land of colours, diversity and culture is steeped in local art and traditions that vary every 100 Km. With countries swarming with festivals that bring in people from the world over to enjoy the festivities and reach euphoric heights, India is storming ahead in the festival arena with its grand, unique and immersive art festivals, that only increase and improve with every passing year.  It is only fair for each state to have its unique festival that receives as much praise as others in the same category because every country has vast differences and beauty in its culture, traditions, specialities and ways of life, compared to others, which makes it unique and exquisite. Luckily, for the foreign and Indian travellers, most states do have note-worthy festivals exhibiting the best of local art forms and increasingly collaborating with global artists, bringing their exotic flavour to the global festival scene.
What can you expect from Art Festivals in India? A burst of colour, local music, folk performances, unique architecture and set-up inspired by Indian history, an exhibition of traditional Indian motifs in unexpected ways and places, breath-taking landscapes and backdrops, a walk down the rich and complex influences that make India, and much more. Get ready to go into a world you've never seen, never experienced before!
Let's take a look at the significant Art Festivals in India that are grabbing eyeballs across the globe:
Started in 1999 by Kala Ghoda Association as a way to promote and preserve the heritage of South Mumbai, the KGA festival has now assumed a life of its own. Today it has become a complete exhibit of Indian art forms including theatre and concerts, street art, awe-inspiring installations, causes to support, local flavours,
Mumbai
heritage walks through the wealthy Victorian, Gothic and varied styles of historical architecture of South Mumbai, and a shopping extravaganza. Year upon year the festival has grown tremendously in popularity and transitioning from being confined to the Southern Mumbai area of Kala Ghoda to spreading out to neighbouring auditoriums, grounds and theatres to incorporate the surge in participation and footfalls.
Venue
: Kala Ghoda, Fort,
Mumbai
When
: February 2 - February 9, 2019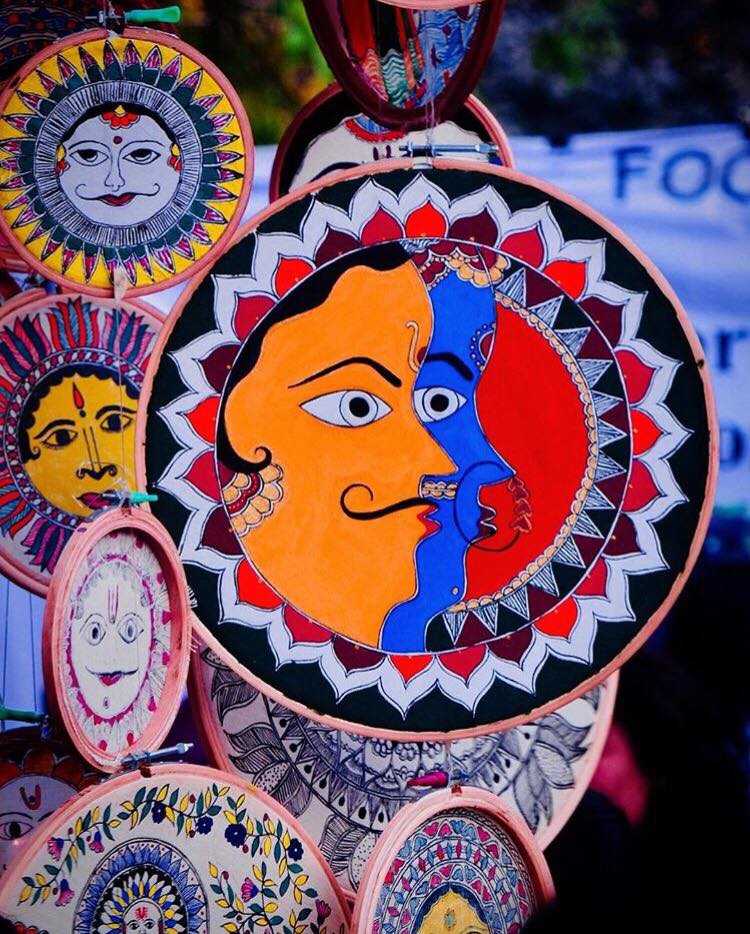 This is a place for you to lose track of time and the era you belong to and engross yourself in the captivating history that drips from every aspect of the festival. Aurangabad, named after the Mughal prince is home to stunning architectural marvels including the UNESCO World Heritage Site Ajanta And Ellora caves, dating back to 2nd century BCE, where the festival was previously held. Today the festival, comprising of folk performing arts and music, local food and exhibits, for sale, by local artisans, is held in Soneri Mahal, a palace built in the 1650s, with its grandeur adding an alluring charm to the festivities.
Venue
: Soneri Mahal, Jaisingpura,
Aurangabad
When
: January 2019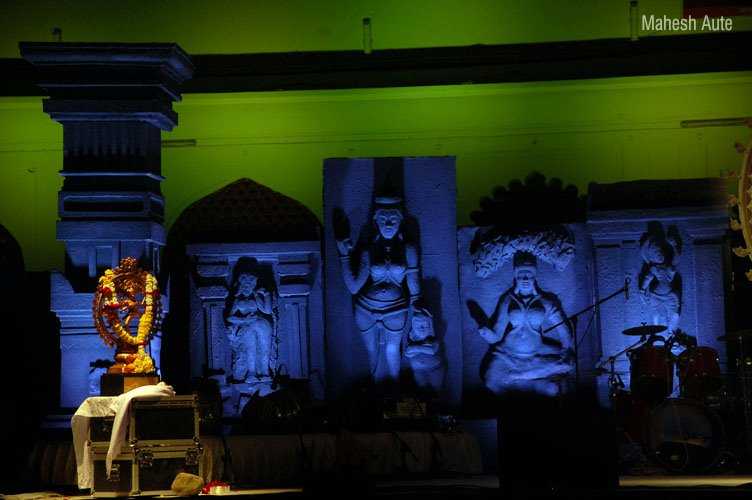 This is of the most significant and most awaited and multi-cultural art festivals of India, witnessing millions of visitors, both, Indian and international, every year. Started in 1987, and continuing with multiplied glory and grandeur till this day, the festival, today, is organised by the Haryana Government in collaboration with Surajkund Mela Authority at a massive scale of 40 acres with over 1000 participating work huts. Every year, one Indian State is chosen to present original exhibits including its local cultural performances, artefacts, handicrafts and cuisine, ensuring the festival has fresh energy and variety each year. Apart from the local artisans, skilled craftsmen and artisans of all SAARC nations are invited to exhibit present their local craft, preserved over centuries.
Venue
:
Surajkund
,
Faridabad
,
Haryana
When
:  February 1 - February 15, 2019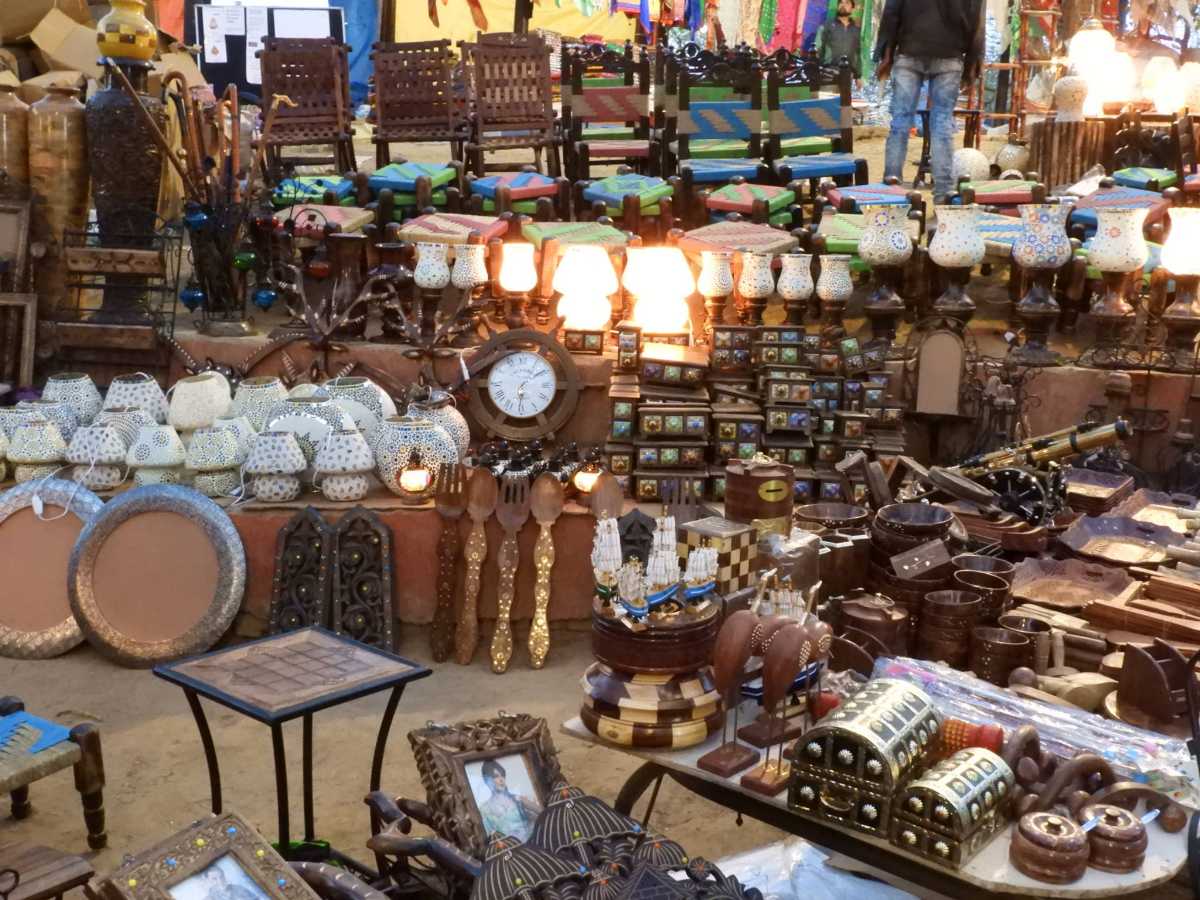 A melting pot of the diverse arts landscape of South East Asia and a sprinkling of the West, the relatively new festival launched in 2008, has galloped its way to fame, with its beautiful arts and culture exhibit, that includes paintings, art installations, theatre and other performing arts, regional films, and interactive programs, among others. The festival sees participation from the leading galleries and artists from Asia, Europe, USA and South America.
Venue
: NSIC Exhibition Grounds, Okhla Industrial Estate,
New Delhi
When
: January 31 - February 3, 2019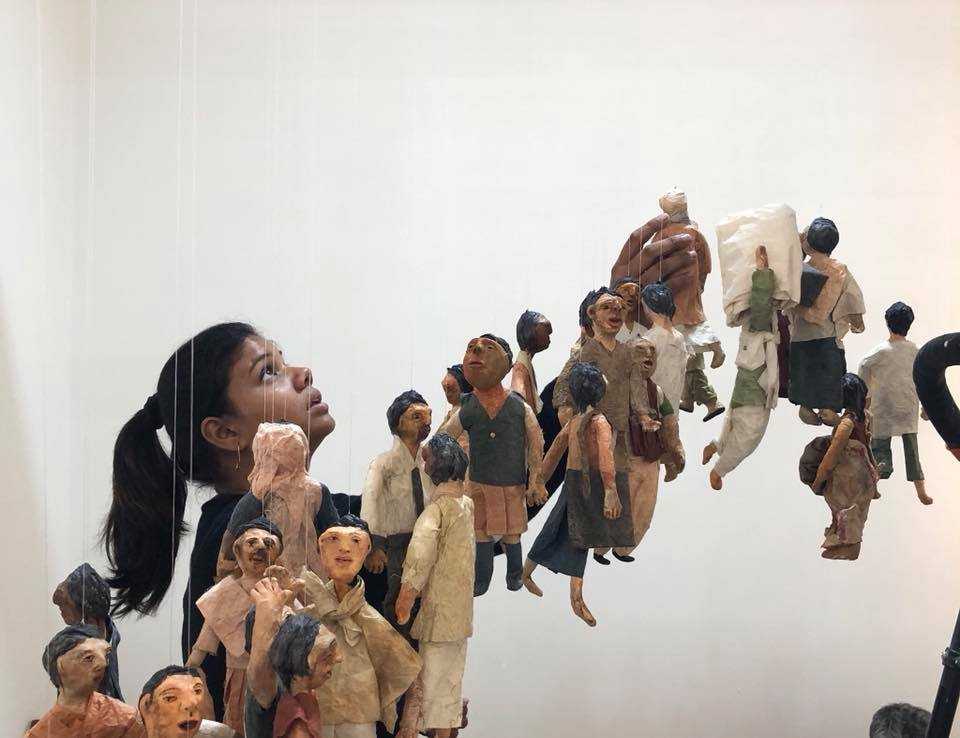 5. Delhi International Arts Festival
Projected to be the International Festival Of India, DIAF has ambitious plans to make a strong impression on the cultural map of the world and has achieved excellent success in striving towards its goal. It is already a festival to reckon with in the arena of festivals that promote and showcase global cultural fusion. Organized with a unique theme and diplomatic effort every year, the festival, a brainchild of a celebrated classical dancer and organised in collaboration with the Government, sees humongous participation from international artists in an event spanning 15 to 25 days. It is spread over 40 venues spread across the NCR region and is a brilliant showcase of national and international performing arts, martial arts, cuisine and culture.
When
: December 1 - December 10, 2018
Bookings
: Ticketing Partner To Be Announced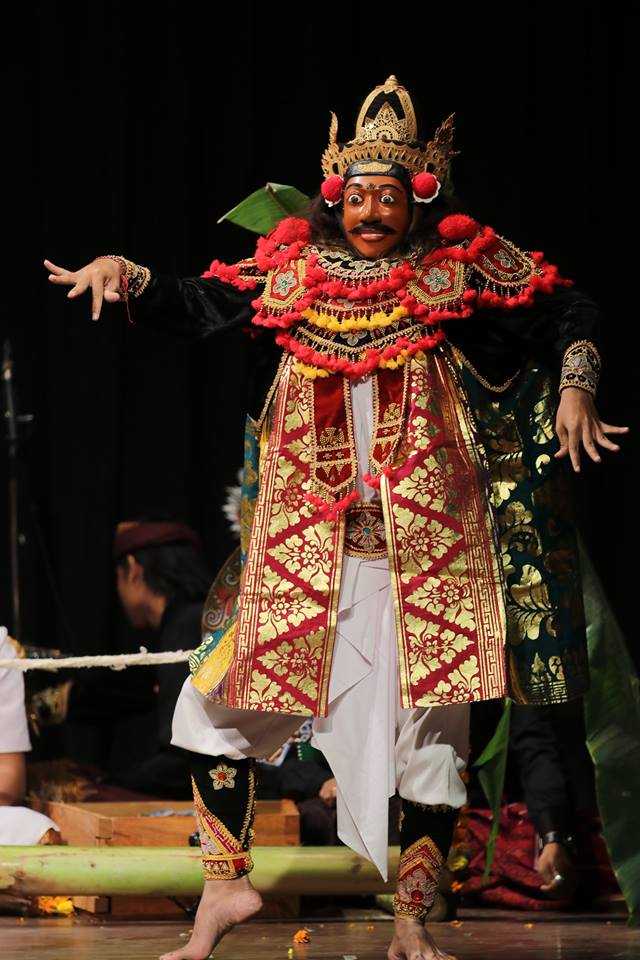 6. Bangalore International Arts Festival
This annual festival goes a step further than others in promoting local artists by, apart from showcasing the talents, also donating a part of the funds raised to Arogyadhara, a welfare fund for artists. You can expect to experience Indian and international classical, folk and contemporary music and dance, Indian and foreign bands? Concerts and theatre, and participate in tree plantation drive to increase the green cover of the city and give back to the society.
Venue
: Art Complex, Kumar Krupa Road,
Bangalore
,
Karnataka
When
: To Be Announced
Bookings
: http://www.biaf.co.in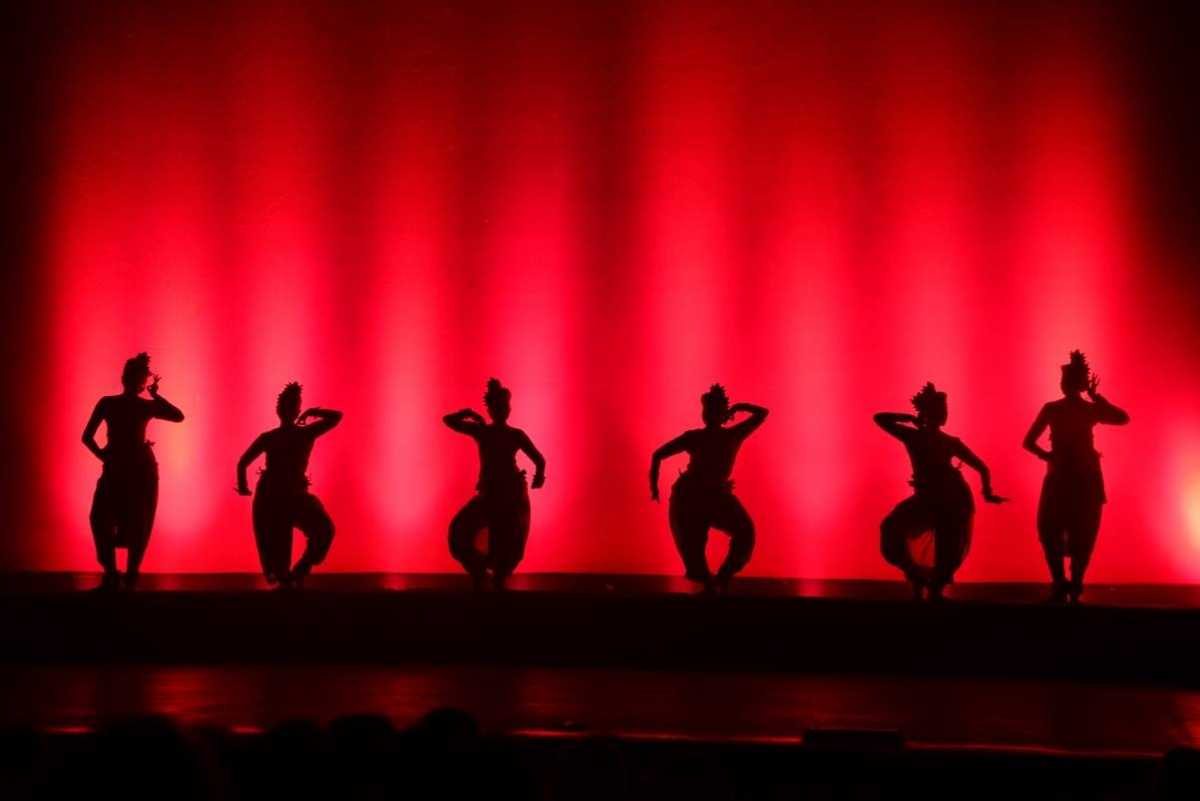 7. Cartist Automobile Art Festival And Yatra
One of its kind festivals, throbbing with energy, innovation and colour, CARTIST brings automobile and arts together to create a spectacular fusion that will leave you wide-eyed! CARTIST, a unification of CAR (a motor) and ARTist, is a
Jaipur
based organisation that promotes young artists and the concept of exhibiting art in the most visible and moving space - cars. Among others. Indian highways are serenaded by our desi, quirkily and beautifully painted trucks, CARTIST is your chance to see quirky, colourful and innovative strokes of paint and sketches, from geometric shapes to psychedelic patterns and Indian motifs, on cars, autos and more. They also organise CARTIST Yatras which are moving, an exciting exhibit of vehicles, automobiles and two-wheelers covering the length and breadth of the country, stopping at all major metros.
Venue
: To Be Announced
When
: To Be Announced
To Apply As Volunteer:
www.cartist.in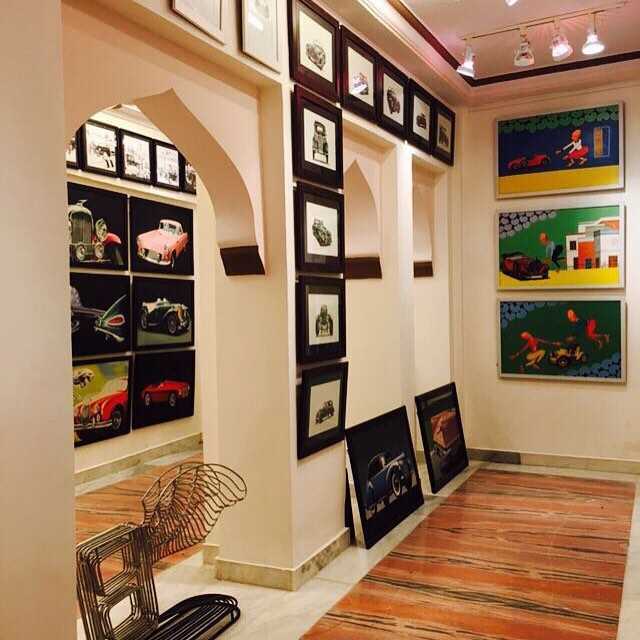 If you wish to see the local handicrafts, handlooms, craftsmanship and woodwork from every single part of India under one roof, then this is the festival to visit. Held at Shilpgram, a tourist village, at the eastern gate of the Taj Mahal, the 10-day long festival provides a breath-taking sneak-peek into the rich cultural heritage of India and ample opportunities to shop, all against the majestic backdrop of the Mughal architecture, Taj Mahal. The festival has a theme or ?message? Every year which is expressed through various aspects, including the set-up, of the festival. You can also witness a vast and gorgeous procession of elephants and camels covered in colourful Indian motifs and designs, accompanied by folk dancers and drumbeats, marking the grand beginning of the Taj Mahotsav.
Venue
: Shilpgram, Near
Taj Mahal
,
Agra
,
UP
When
: February 18 - February 27 2019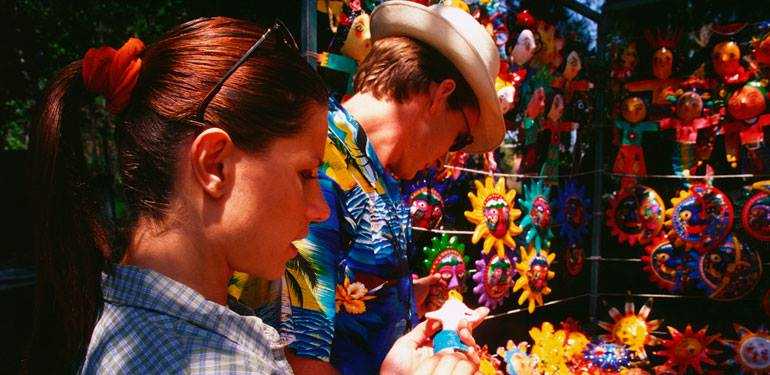 Perhaps, India's most significant gift to its intellectuals, thinkers, philosophers and book aficionados, this annual Lit Fest is awaited with baited breath by many. It is a congregation of the some of the best writers and thinkers from across the world, meeting once a year at Jaipur, and sharing their thoughts in an open discussion with the audience. You can expect book readings, book launches, profound discussions and questionnaires on ideas, paradigms and philosophies, while also pleasing your senses and enriching your love for Indian traditional arts with beautiful folk dances and mellifluous performances of Indian classical music using classical instruments, among others, with a backdrop of Rajasthan's heritage sites, such as palaces and majestic forts.
Venue
: Diggi Palace,
Jaipur
,
Rajasthan
When
: January 24 - January 28, 2019
Bookings
: https://jaipurliteraturefestival.org/registration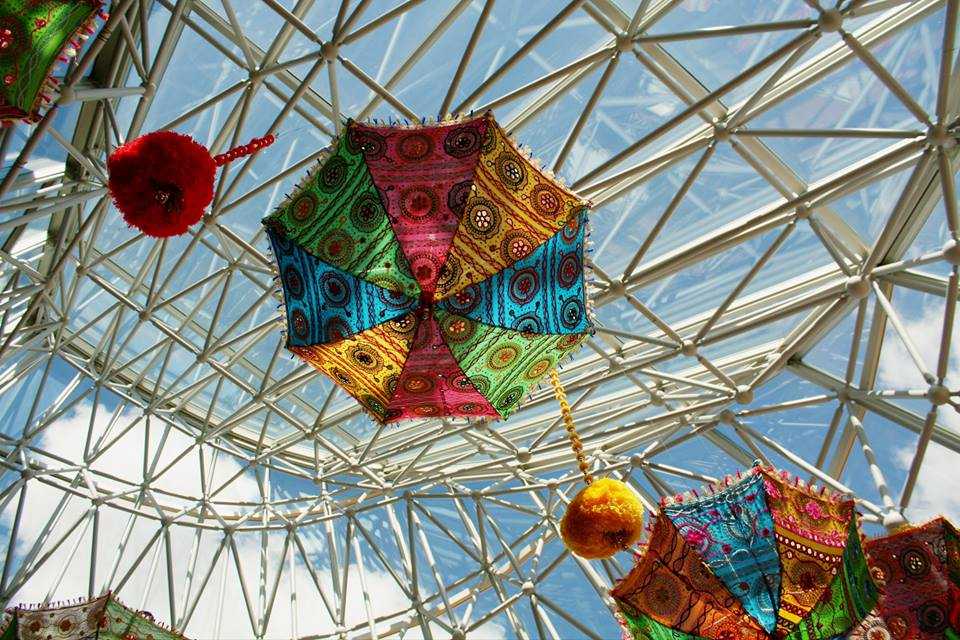 10. St+Art Festival
St+Art India is a not-for-profit organisation and an urban art movement, changing urban India one wall at a time. Conceptualized in 2014 by five co-founders with different backgrounds but a shared burning desire to transform the crippling and drab infrastructural landscape of the country, they set out to paint Shahpur Jat locality of Delhi, and after that, there was no turning back. Today, they have painted awe-inspiring, larger-than-life portraits of Mahatma Gandhi on Government buildings, colourful sketches on many, many walls, converted weak areas to ones of resounding beauty, plainly with a brush and cans of paint, and the help of volunteers. They are currently transforming the concrete landscape of Bangalore,
Hyderabad
,
Delhi
and Mumbai, and you too can volunteer or witness their art in motion during the festival organised by them, which includes tours and workshops.
Venue
: To be announced
When
: To be announced
Volunteer/Follow
: http://www.st-artindia.org/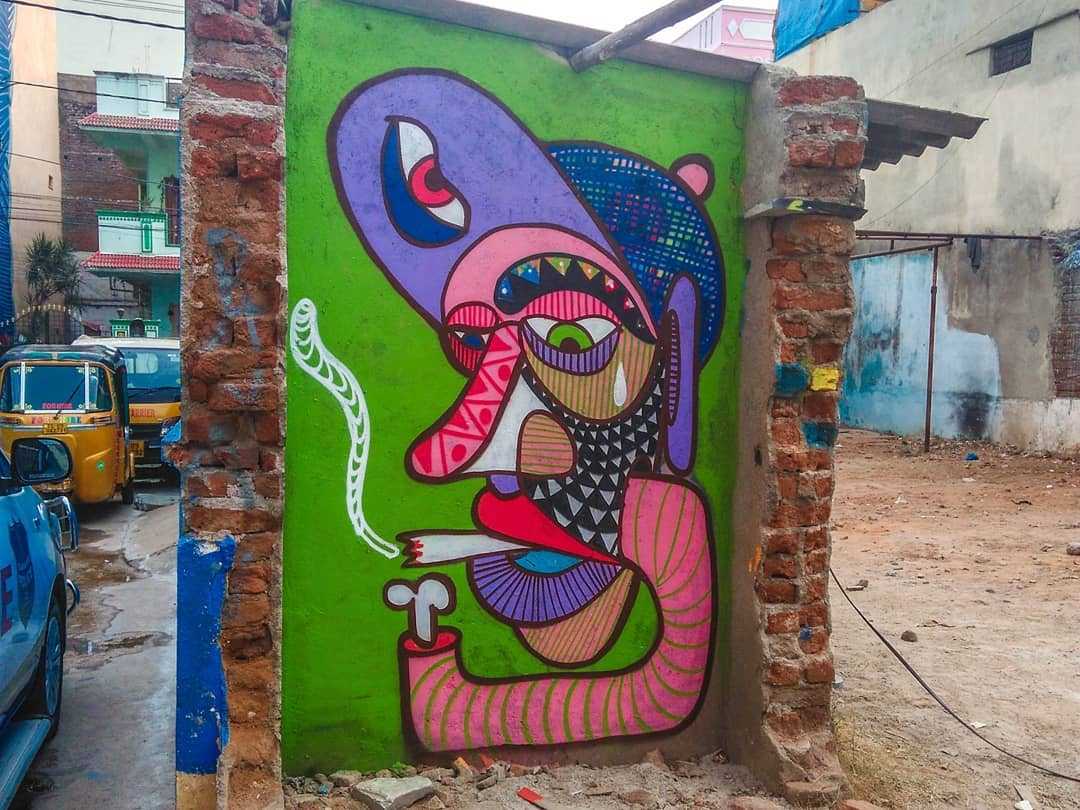 One of the most coveted and renowned film festivals of Asia, IFFI has built its reputation and grandeur over decades, having established its beginning in 1952. It draws film entries from over a hundred countries, including award-winning short films, documentaries and dramas. It is presided by and attended by the crème de la crème of Bollywood, elite circles and movie aficionados. Apart from treating audiences to a plethora of movie genres, IFFI also hosts opulent Bollywood dance performances, ghazals, classical Indian dance and music performances, and master classes conducted by industry veterans.
Venue
:
Goa
When
: November 20 - November 28, 2018
Bookings
: www.iffigoa.org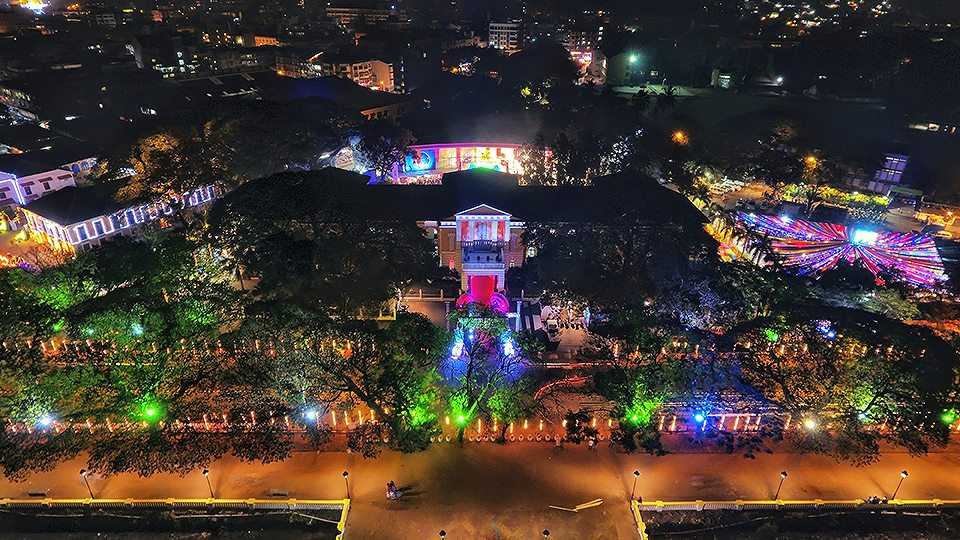 12. Serendipity Arts Festival, Goa 
The Serendipity Arts Festival in Goa is a treasure-trove for art lovers. Visual arts, crafts, theatre, music, dance, photography, and culinary arts commingle aesthetically in this celebration of life. Spanning across Panaji, seasoned and upcoming artists showcase their best over the course of eight days of the festival. To attend, you need to register for free on their website. You can also volunteer to help put together this spectacular show.
Venue:
Panaji, Goa
When: 
December 15 to 22.
Rest assured, with the variety and exquisiteness of immersive art festivals organised in the country, you are bound to come away feeling knowledgeably richer, culturally stronger, and filled with a new zest for life, seeing such colours, energy, performances, and pieces of art, like you never before imagined. This is just a small list of major festivals, but you will find many, beautiful, small-scale art festivals being organised and every corner of the state. Not all have achieved glory as the ones above, but it is only a matter of time before they do.