"Unity in diversity" can genuinely be observed in the
India
n cultures. Every nook and corner has a particular speciality that brings it fame and fortune, and this makes India what it is. There are a few places that are nicknamed the Golden city of India based on their ambience, environment and what they produce. Let's have a look at the Golden Cities of India and see why they carry the crown!
1. Amritsar - Home of the Golden Temple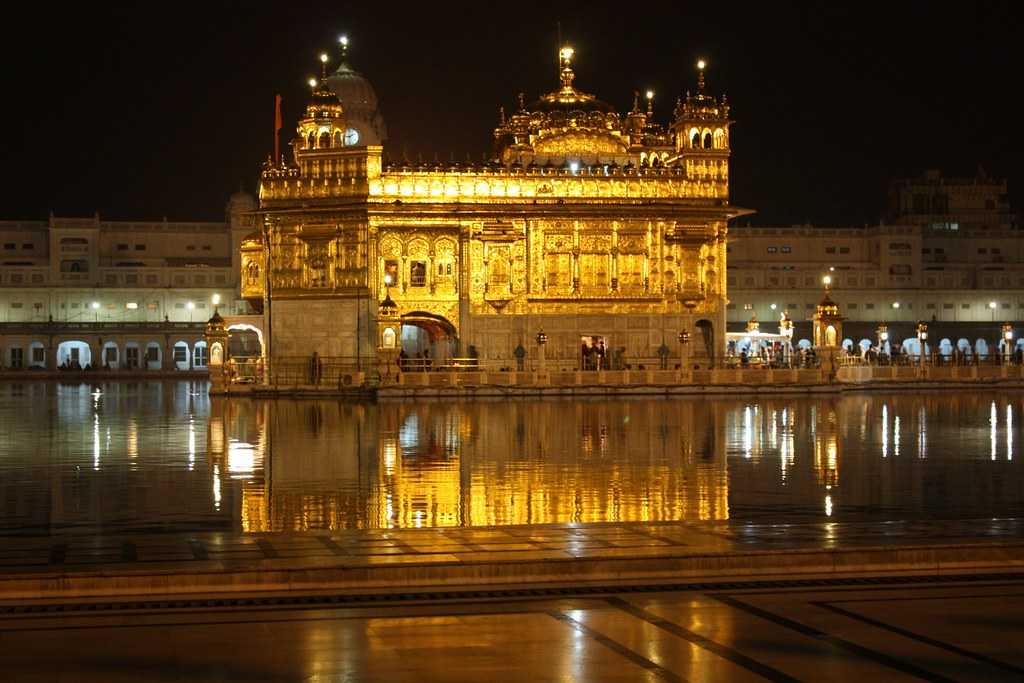 The golden city of
Amritsar
dwells in
Punjab
and translates to "Pond of nectars". The entire town was built upon the famous Harmandir Sahib or the golden temple, from which civilization began.
The Golden Temple
invites ardent Sikhs from different part of the world. They serve food for lakhs of devotees every day. St. Paul's church, St. Patrick's church and Khairuddin mosque, the
Jama Masjid
Deen all stand contrary to popular belief that it's a place only for the Sikhs.
Summers are long, and the heat goes up to 41C and winters drop to -2C. If you're looking to get a beautiful tan May – June is the time to be, while July – September brings downpours. The landscapes are a class apart, and it is sure is a delight to photographers. Every minute in the city will evoke patriotism and oneness. The
Jallianwala Bagh
should be on everyone's bucket list. It reminds us of the struggles of our forefathers and makes us feel humbled to step on a land that was once afflicted with violence. The surreal
Wagah border
is a one hour drive from Amritsar, and it adds character to the city.
A glass of Chaas in the morning from the locals is enough to keep you going for the rest of the day!
2. Jaisalmer - Glittering Golden City of India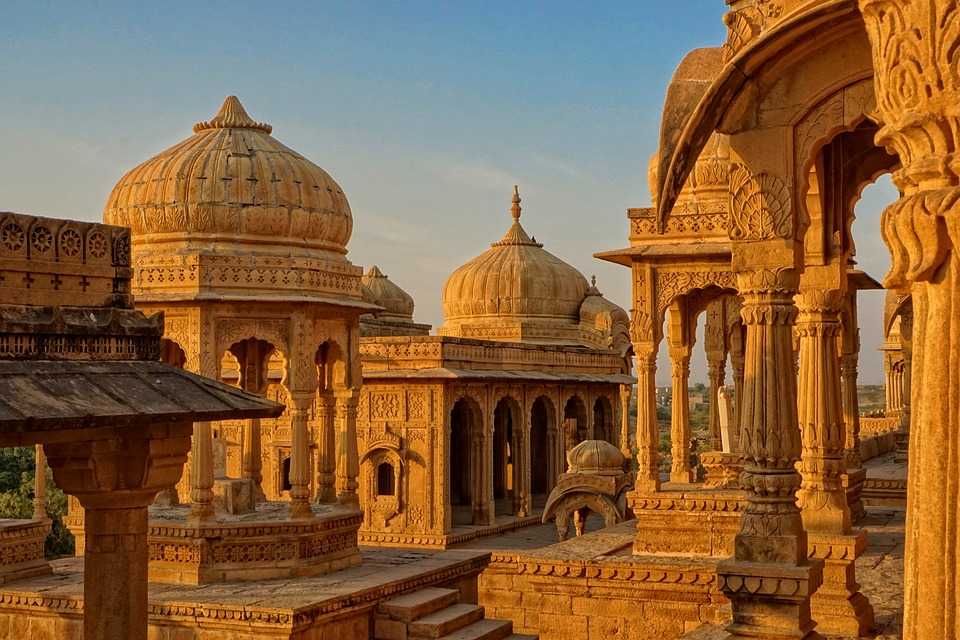 Jaisalmer, a quaint city in
Rajasthan
, is known as the golden city. The entire town was built on the ridge of yellowish sandstone and so are the temples, forts and houses. This city lies in the heart of the Thar desert, and it beams when sunlight strikes. Jaisalmer is enveloped with a golden hue tint overlooking the city thereby earning the title of the Golden City of India.
The
Jaisalmer Fort
is a paradise for humankind. Intricate carvings and inscriptions, handicrafts that for sale, Dal Baati Churma from Daadi's hands and a camel safari are some of the things one can enjoy here. In the hustle of life, stop at the
Gadisar lake
, the serenity of water is sure to calm your mind. For those who seek thrills, Jaisalmer is the place to be!
Parasailing INR 760
Paramotoring INR 2000
Quad biking INR 1700
Dune Bashing 3500
Rajasthani textile, juttis, decorative items, local handicrafts, camel leather items, yellow sandstone showpieces and ornaments are some things you should pick up.
Shopping Hotspots: Sadar Bazaar, Bhatia Bazaar, Manak Chowk, Pansari Bazaar (oldest market of Jaisalmer), Sonoran ka Baas, and government-owned Khadi Gramodyog Bhavan in Seema Gram
Sip some Jal-Jeera during the day to cool your body and a trip to Jaisalmer will be etched in your memory!

Thrissur is the Golden city of Kerala or the Gold capital of India. The lush coastal state of Kerala has gold earning it the most revenue. Around 500kg of gold is manufactured in Thrissur every year.
The
Vadakummnathan temple
, Sakthan Thampuran Palace,
Thrissur zoo
, Our Lady of Dolours Church all speak of the glorious yet straightforward architecture. The city may be urban in its production, but nature is its backbone. The Athirappilly Waterfalls, Chavakkad beach, Vilangankunnu - a hillock,
Punnathur Kotta
– elephant sanctuary are all nature in its best forms. The golden city of Kerala has pleasant weather, and even in the humid days, a glass of panakkam or a tender coconut will make your day!
4. Kolar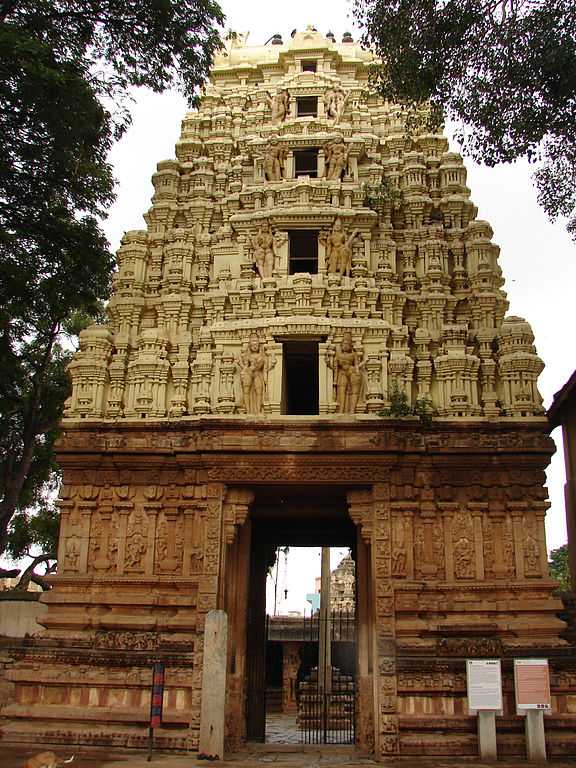 Kolar has bestowed the country with everything in the colours of yellow and gold. Hence the name, golden city of India. The town specializes in gold mining and is a pioneer in silk, milk and mangoes. Kolar, often an understated city in
Karnataka
currently beats Denmark's milk production. Once a prosperous town during the British times owing to the KGF, Kolar stands tall amidst forts, temples and hero stones. The rich history of Kolar features the Gangas, Cholas, Hoysalas, Vijayanagara, Deccan rulers, the British and finally the Maharaja of
Mysore
.
The Kolaramma Temple, Someshwara Temple, Kottilingeshwara temple (highlight: 90 lakh Shiva idols) and Ataragange hold stones, deities and inscriptions dating back to the 14th century. The Kolar Gold Fields– KGF will give you a cold shudder as you climb the alleyways.
5. Chandrapur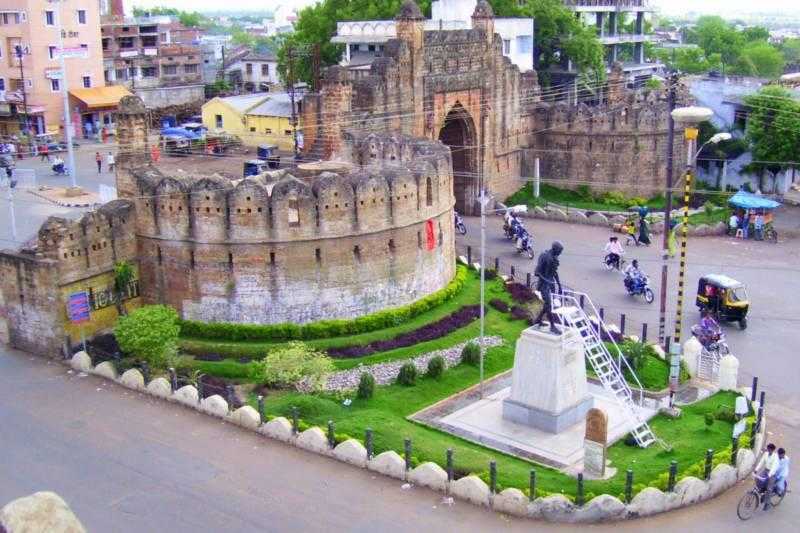 The Black Gold City of India, Chandrapur lies in
Maharashtra
. It is rich in coal and limestone, hence the name. Chandrapur has beautiful natural parks that outline the city. Chaprala national park, Bhamragarh national park, Tadoba-Andhari Tiger reserve are tour-worthy. In terms of the food, they are known for spicy curries and gravies - Vagyacha Bharit and Bhakar Tukda. The entire city illuminates during Ganesh Utsav, Dusshera, Diwali and Makar Sankranti, those are the best times to be here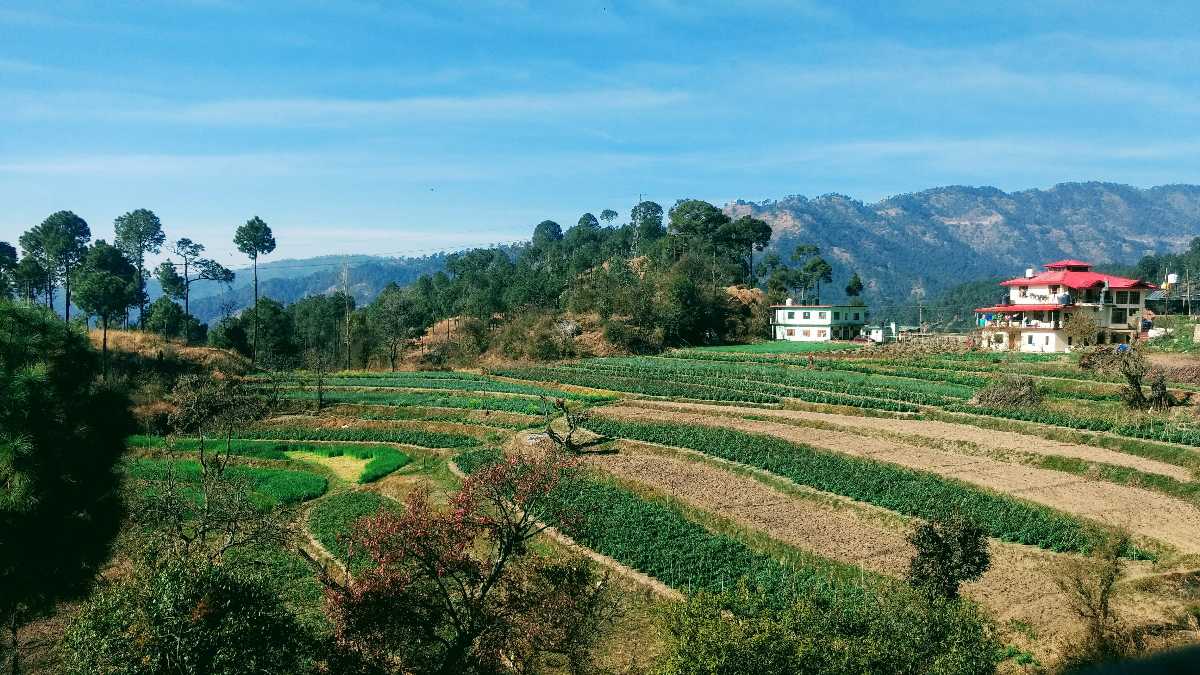 Solan in
Himachal Pradesh
is also known as the "City of Red Gold". It is known for mass production of tomatoes in India – both consumed and exported. Being home to schools, colleges and universities it is the education hub of Himachal Pradesh. The chilly breeze that continually blows may make it difficult for you to get out of bed as there is immense sightseeing to do.
Mohan park, Shoolini Temple, Jatooli temple, Village of
Chail
,
Majathal Sanctuary
,
Darlaghat
,
Jawahar Park
are places we all have to be. Every part of the city shows a rustic heritage of how the site evolved. Solan has numerous shopping bazaars that sell handicrafts, embroideries, and produce of the cottage industries.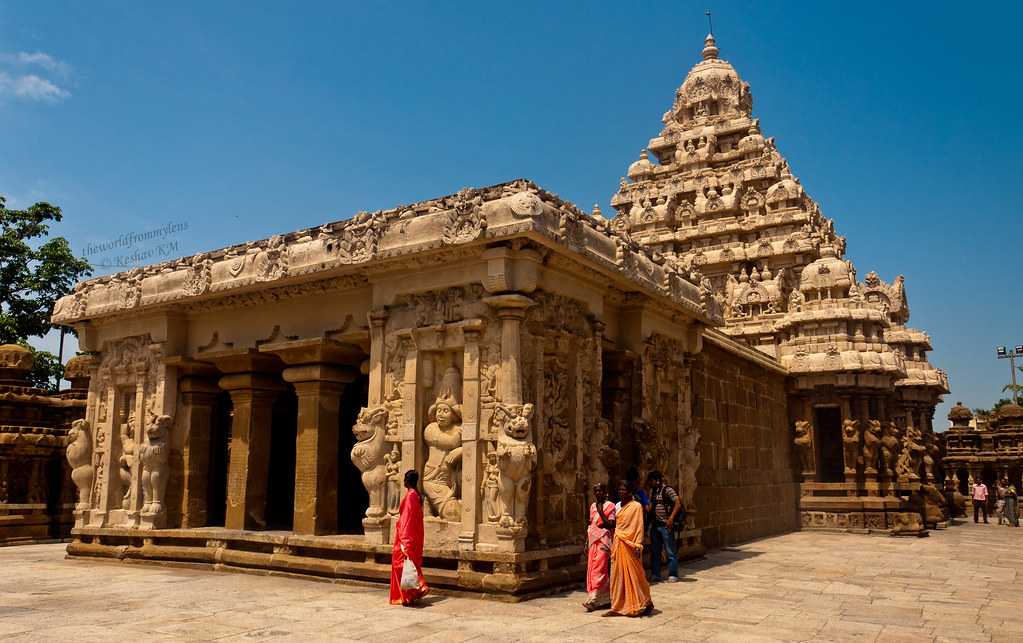 Kanchipuram in
Tamil Nadu
is Golden city of thousand temples. Ekambareswarar Temple, Kanchi
Kailasanathar Temple
, Kamakshi
Amman
Temple, Varadaraja Perumal Temple, Chitragupta Swamy Temple to name a few. These temples are Archaeological sites, places of art and architectural study apart from being a place of worship. The inscriptions and carving date back as early as the 8th century. For all the ladies eyeing Vidya Balan's saree, this is the source of the craftsmanship. Handwoven silk from Kanchipuram is exported throughout the world. How about we acquire them, first-hand on a trip to Kanchi. An excellent South Indian thali (meal) adorns the taste buds, and it is nothing short of glee.
Each of these Golden cities is unique in its own right. It should be on everyone's to-do list as they have so much to offer in terms of food, culture and produce and it would be our honour to pay a visit.
To all those who are already eager - Bon Voyage, you are in for a treat!