In
Singapore
, one can witness the vibrant fusion of cultures, ethnicity, communities and most importantly, people. The place is a complete package full of excitement, surprises and charm. So here's an idea - why not spend the new year in Singapore? Get ready to enter the New Year with grand celebrations in the Lion City! This list brings together the top destinations to get that party going. Whether it is a beach dance party with your squad or a rooftop countdown party, Singapore has every option you could think of.
1. Marina Bay Singapore Countdown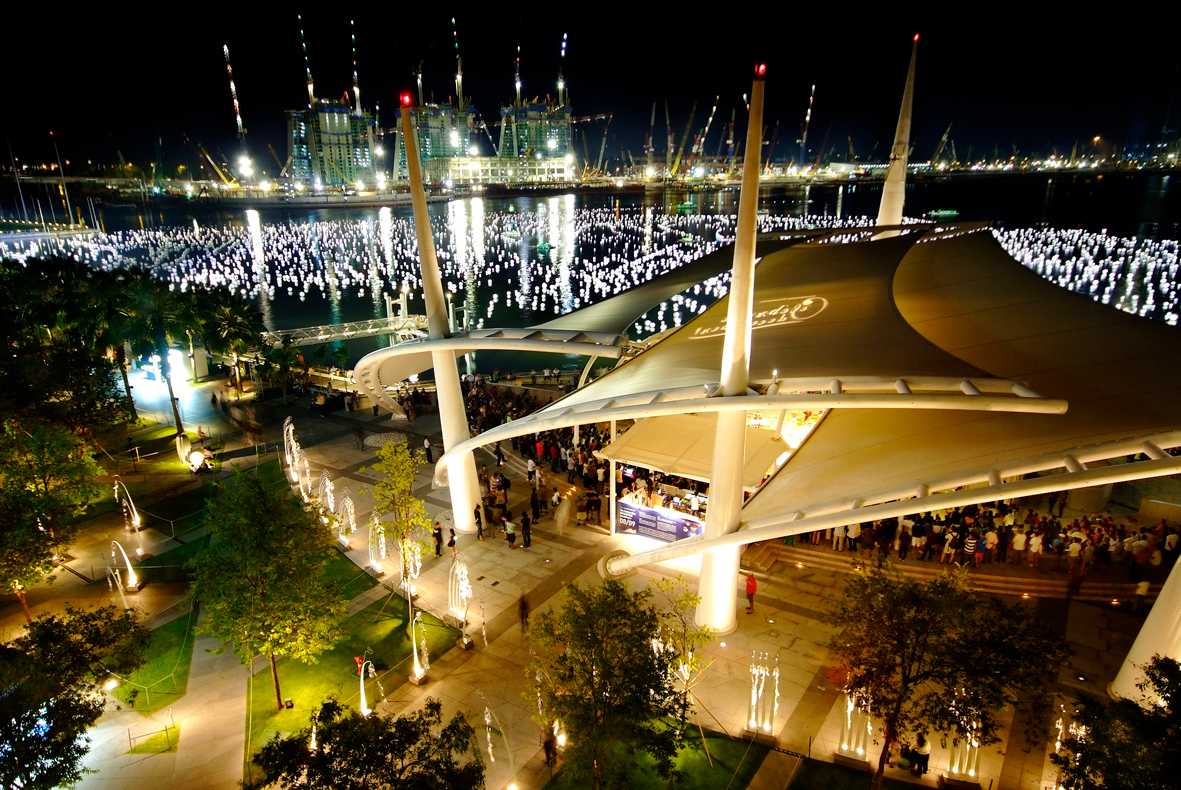 What better way to celebrate and enjoy the new year in Singapore than heading over to the glamorous Marina Bay Sands? With some dazzling fireworks, it is quite a fiesta to ring in the New Year with the countdown here. You can pick some famous countdown spots like the Art Science Museum, Open Financial Centre, The Fullerton Bay Hotel, Merlion, etc. The music, lights, lasers, everything will leave you in awe of the spectacle and give you the much-desired festivity on New Year's Eve.
Location: 10 Bayfront Ave
2. Siloso Beach Party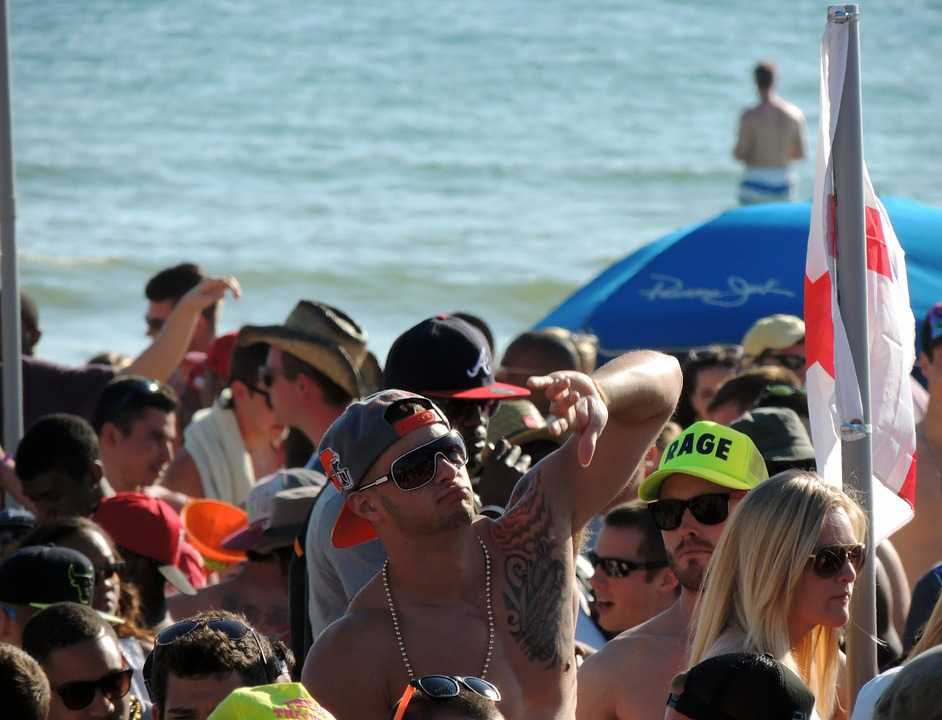 What better way to usher in the New Year in Singapore than partying hard and dancing to adrenaline-pumping EDM songs? No place in Singapore does it better than the famous Siloso beach party at Sentosa. This glitzy, extravagant event started way back in 2007 and continues to attract dozens of party-goers ever since. With spectacular fireworks and a 12 hours party that goes on from dusk till dawn, this is often the hyped-up way of celebrating the new year in Singapore. The VIP privileges that are extended during the event further up the party quotient by letting people have priority access to the party and exclusive access to the VIP tent.
Location: Siloso beach, Sentosa
Duration: 12 hours
Timings: 6:00PM-6:00AM (approximately)
Prices: Earlybird (8th-31st October) - 48 SGD
Advanced booking (1st November-26th December): 58 SGD
Standard booking (27th December-1st January): 68 SGD
VIP: 108 SGD
3. Wave House Sentosa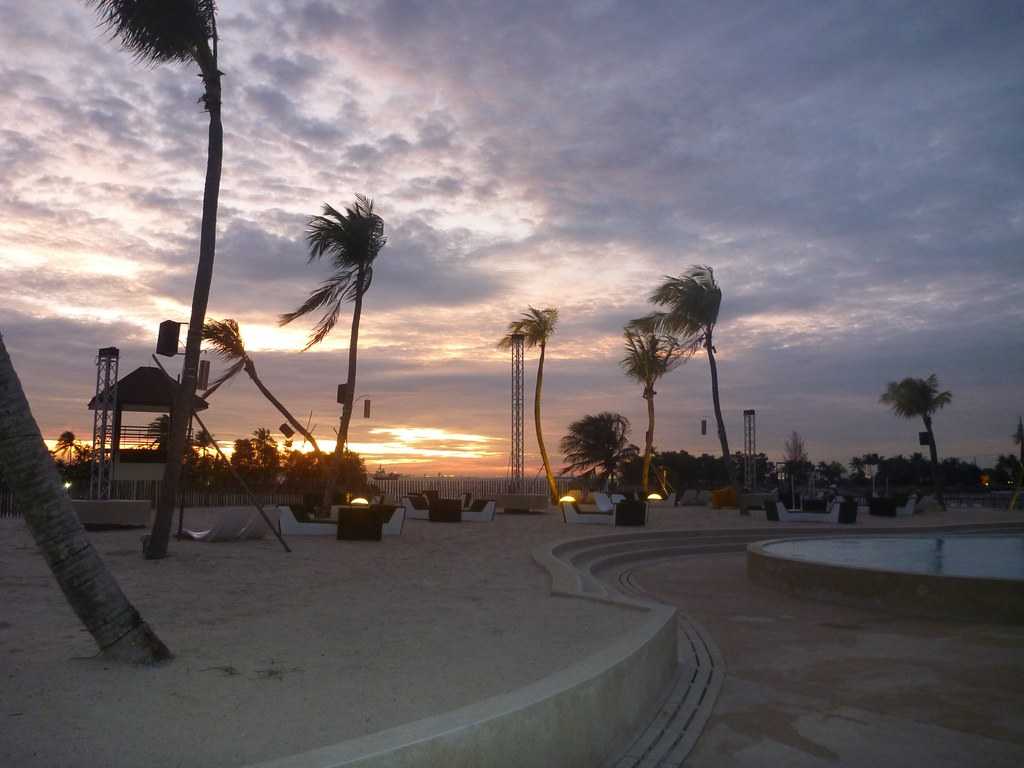 A 12-hour-long party with 12 DJs playing non-stop pumping music is a great way to spend the New Year's Eve. The party at Wave House offers 12 complimentary drinks making it worth your time and money. Featuring a number of local and international artists, the party just doesn't seem to stop here, providing the much-desired rhythm for a new beginning and a new year.
Location: 36 Siloso Beach Walk, Sentosa
Duration: 12 hours
Timings: 6:00PM-6:00AM (approximately)
Price: from 50 SGD per person
4. The Civic District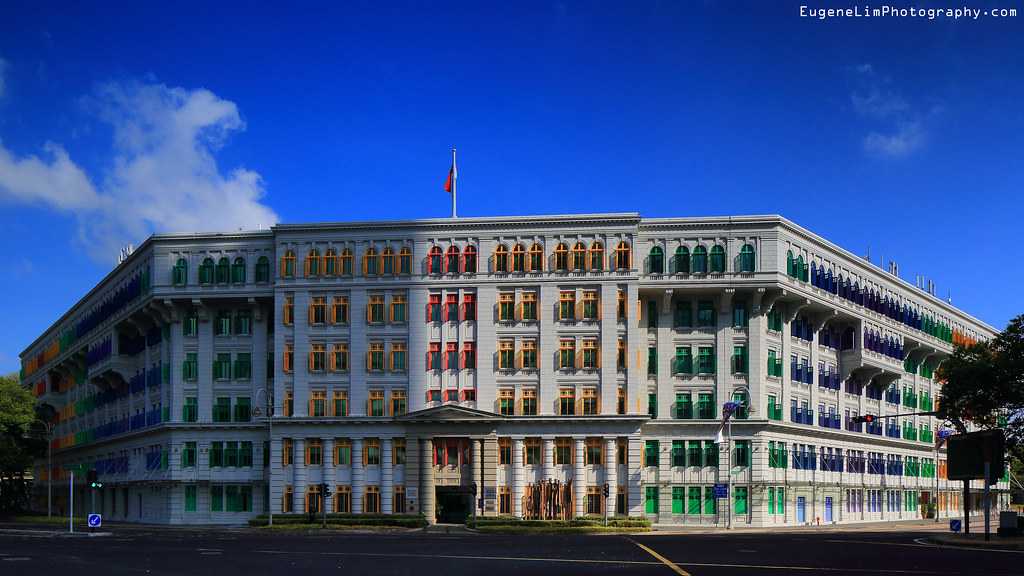 Situated along the Marina Bay in Singapore, the Civic District is home to many historical sites of the country. The tourists can visit these sites for free and enjoy the performances by local artists on the last day of the year. As a part of the celebrations of the new year in Singapore, the area hosts free movie screenings, a dance fitness party, and a flea market and food bazaar. With a blend of local movies, local artists and grooving music, it is a place to check out if you want to spend a quiet yet memorable night.
Location: Civic District, Singapore
Timings: 5:00PM-2:00AM (approximately)
Price: Free Entry
5. Esplanade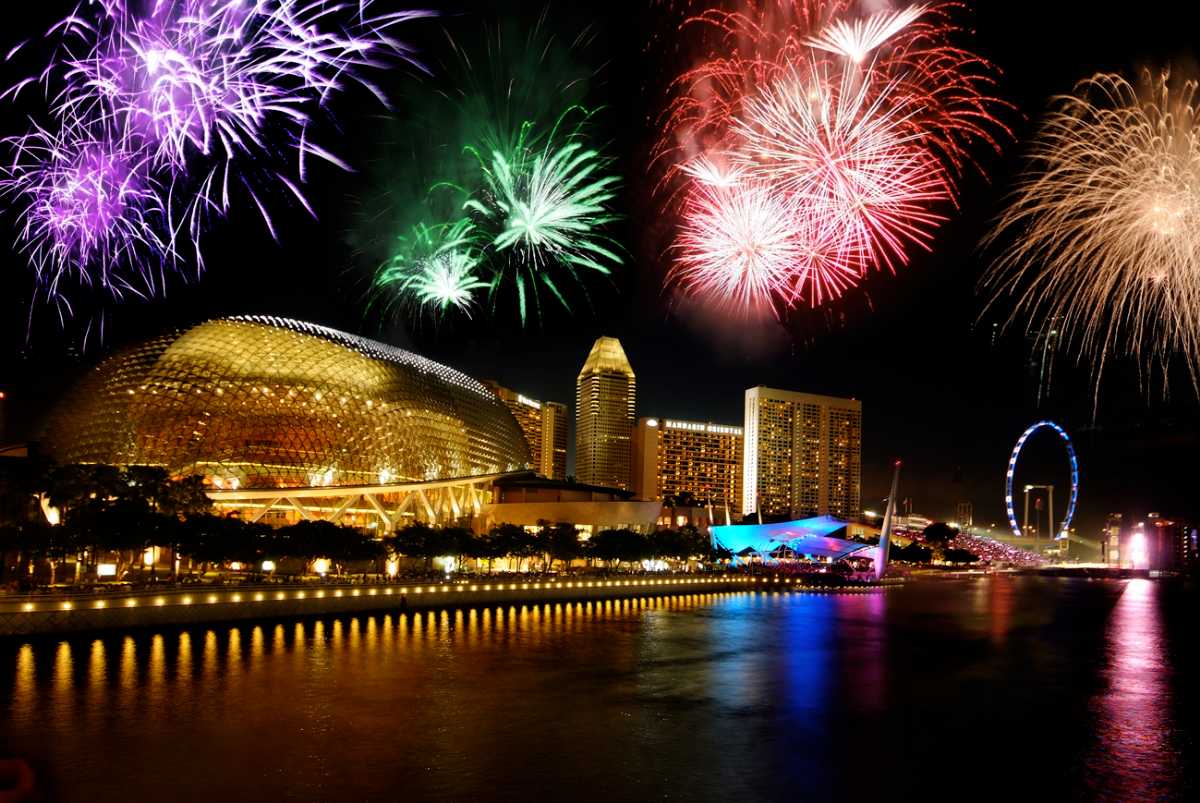 This chic bistro, located in the heart of the
Marina Bay
, hosts a celebratory evening on New Year's Eve. With a 3-course Italian meal prepared by the finest chefs of the restaurant, one can enjoy the Eve by indulging in the exquisite delicacies with a view of the entire city. The many jazz performances that are lined up, especially for the New Year's Eve celebrations perk up the whole atmosphere of the area.
Location: 8 Raffles Ave
Timings: 10:00AM-9:00PM
6. HI-SO Party

There is absolutely no better way to countdown the last moments of the new year in Singapore than at a rooftop party at SO Sofitel Hotel. With exciting events and performances lined up, the celebrations here are sure to get the New Year's Eve party going. The visitors can enjoy complimentary services like a welcome cocktail, followed by free-flow house-pour beer and wine from 6:00 PM to 11:00 PM. Toast the new year at midnight with a complimentary glass of Taittinger Champagne.
Location: 35 Robinson Road
Timings: 6:00 PM - 2:00 AM
Price: SGD 180 onwards.
The ticket includes a countdown party pack and entry into the hourly lucky draw.
7. The Promontory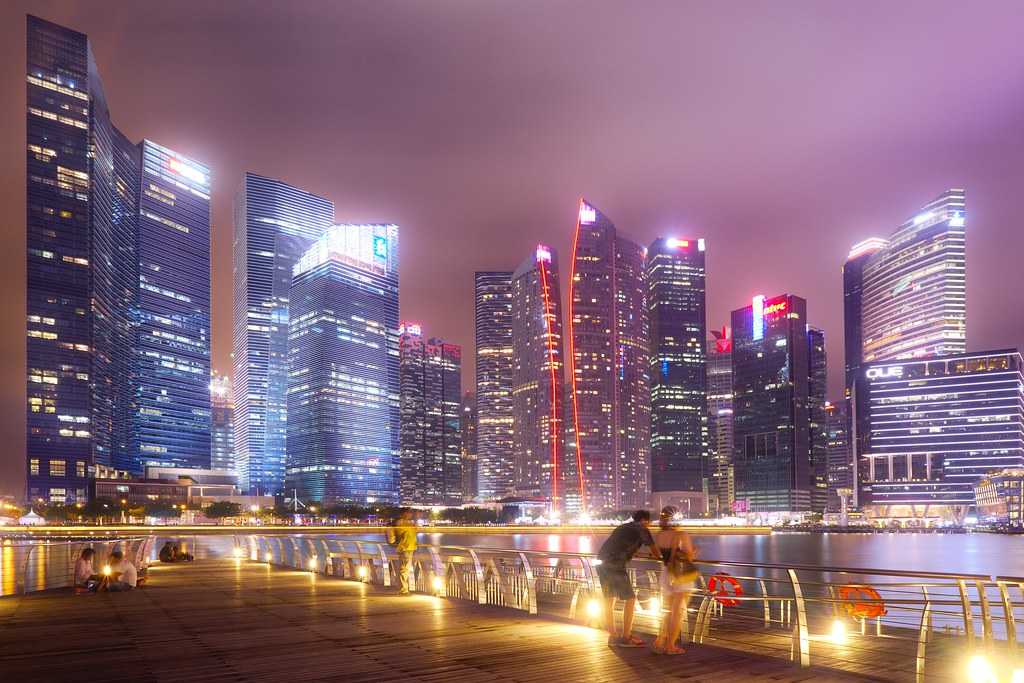 A grand carnival that starts from late December and continues till early April, the Promontory is a famous destination for tourists to flock for spending their New Year's Eve. With around 40 family-friendly rides, this is the best place to have a blast with your family and kids. It hosts spectacular fireworks to mark the Chinese New Year. With numerous games, rides and breathtaking fireworks, The Promontory is one of the top destinations for people to have a fun-filled evening.
Location: 11 Marina Boulevard
Duration: 9 hours
Timings: 3:00PM-12:00AM
8. Sky 22 and Urbana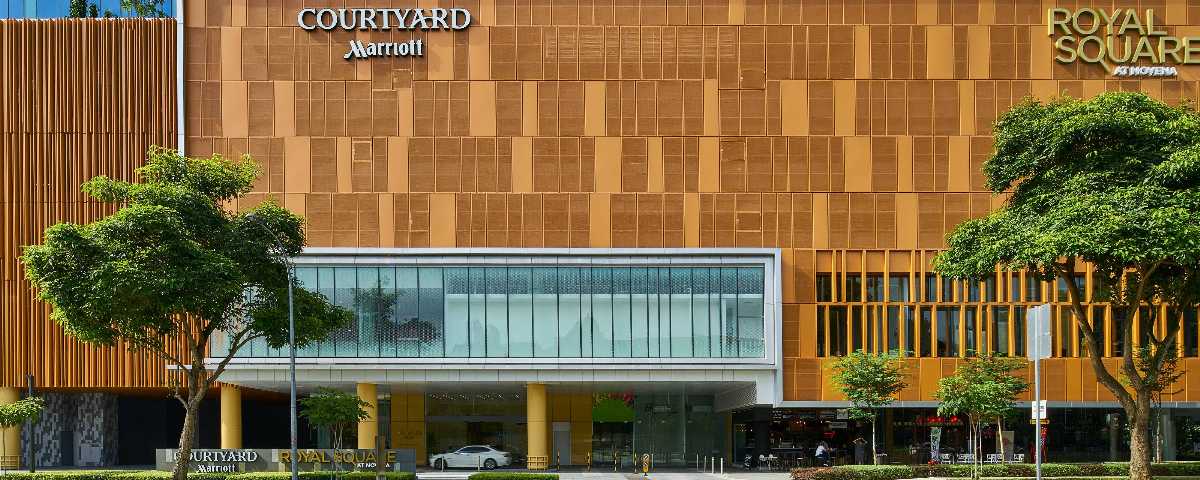 Part of the well-known restaurant chain, Courtyard Marriott, Sky 22 is your ideal place to ring in the New Year in Singapore with a sumptuous meal. Head to Urbana's rooftop countdown party on the 33rd floor for a New Year's party with a free-flow of some amazing cocktails, mocktails, beverages and snacks.
Location: 99 Irrawaddy Road
Timings: open 24 hours
Price: New Year's Eve dinner buffet- From SGD 68 (adult), SGD 34 (child)
Urbana countdown party- From SGD 88 (adult)
9. Propeller Rooftop Bar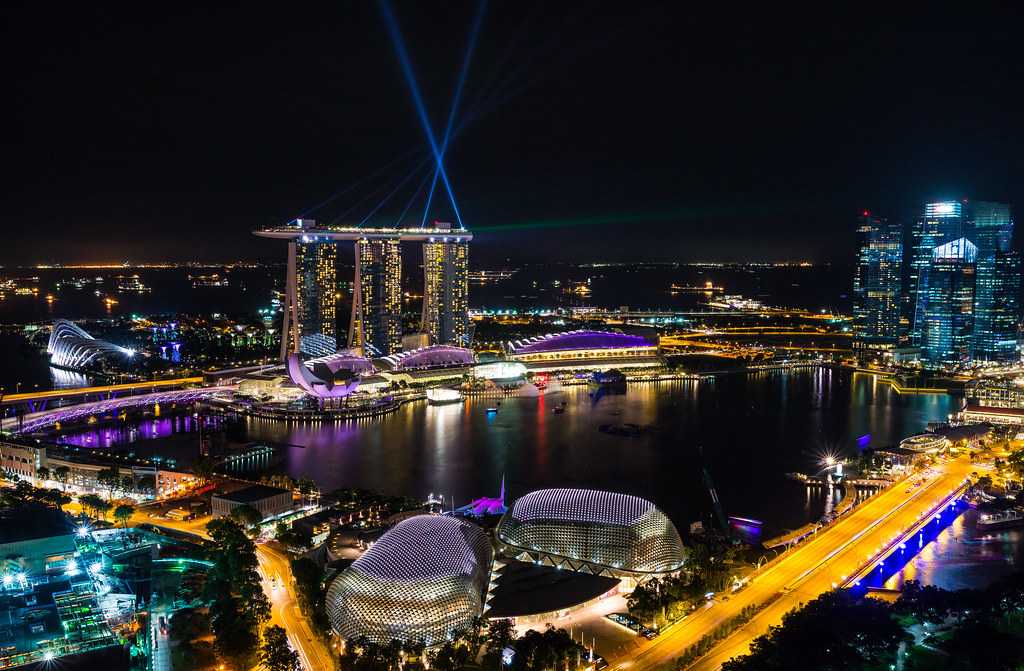 Looking for a different way of celebrating an exciting New Year's Eve, then head out to the Propeller Rooftop Bar. Housed at the Bay hotel at Harbourfront in Singapore, the party lasts for a total of five hours. With a free flow of tapas, sangrias, and other refreshing drinks, it is a perfect place to witness the fireworks at Sentosa.
Location: Bay Hotel, 50 Telok Blangah Road
Duration: 5 hours
Timings: 7:00PM-1:00AM
Price: from SGD 88 per person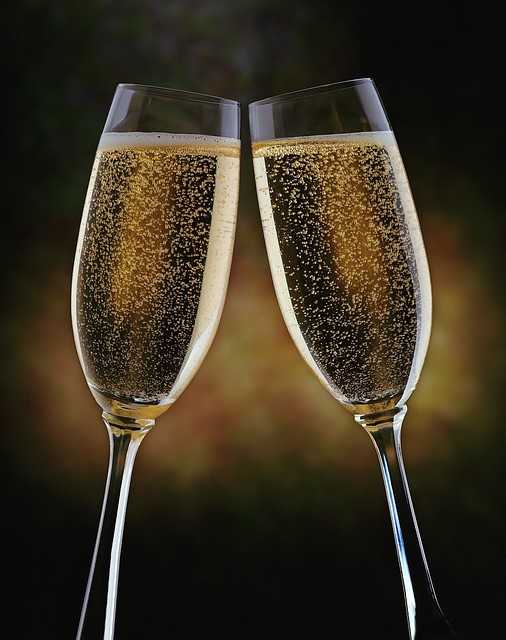 A rooftop restaurant located on the OUE Bayfront in Singapore, it offers a striking view of the fireworks that take place during the new year in Singapore as part of the celebrations. With a variety of mouth-watering dishes served from different cuisines like Chinese, Italian, French and Japanese, there is no better place to celebrate a foodie New Year. Alcoholic and non-alcoholic drinks are provided as complements with the dishes.
Location: 50 Collyer Quay, OUE Bayfront
Timings: 7:00PM-1:00AM
Price: from SGD 248 per person
11. Reach for the Stars, LeVeL33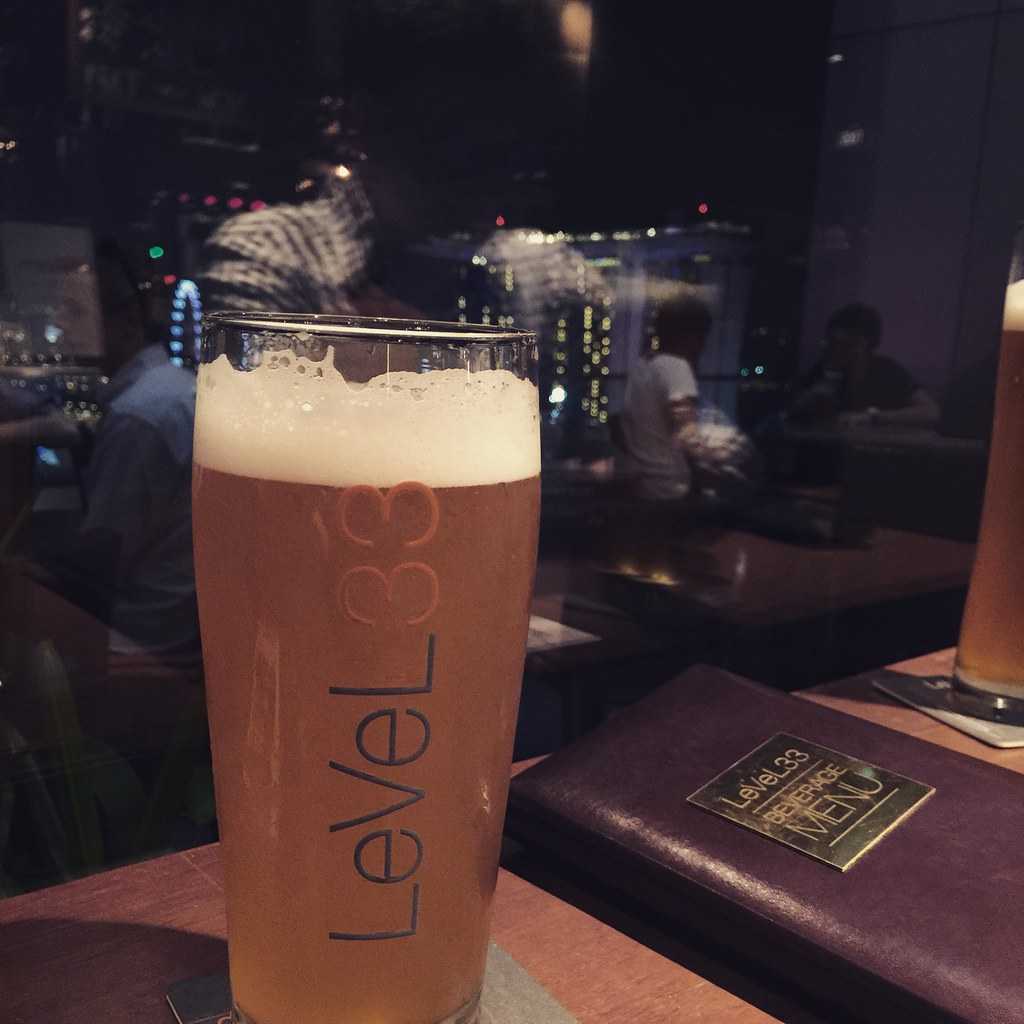 This lavish penthouse party hosted at Marina Bay Financial Centre is sure to fulfil your ideal New Year's Eve celebrations with some lip-smacking, specially-prepared meals by some top chefs. A selection of draft beer and wine, complimentary with the food, provides an exquisite experience to the visitors.
Location: Marina Bay Financial Centre
Duration: 5 hours
Timings: 7:00PM-1:00AM
Price: 398++ SGD per person
12. Coastes Bar and Sandbar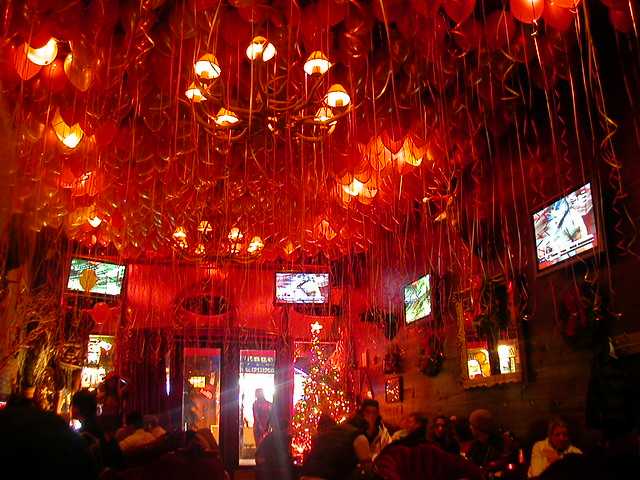 Located along the sandy shores of Siloso Beach, Coastes and sandbar hold a barbeque party every New Year's Eve which is worth attending. Featuring an all-you-can-eat feast of juicy meat, seafood, desserts and a fine selection of drinks, it is an exciting way to spend the night and drink to the memories of the past year.
Location: 50 Siloso Beach Walk, Sentosa
Timings: 9:00AM-11:00PM
Price: 70 SGD (adult), 35 SGD (child)


13. Kinki Restaurant and Bar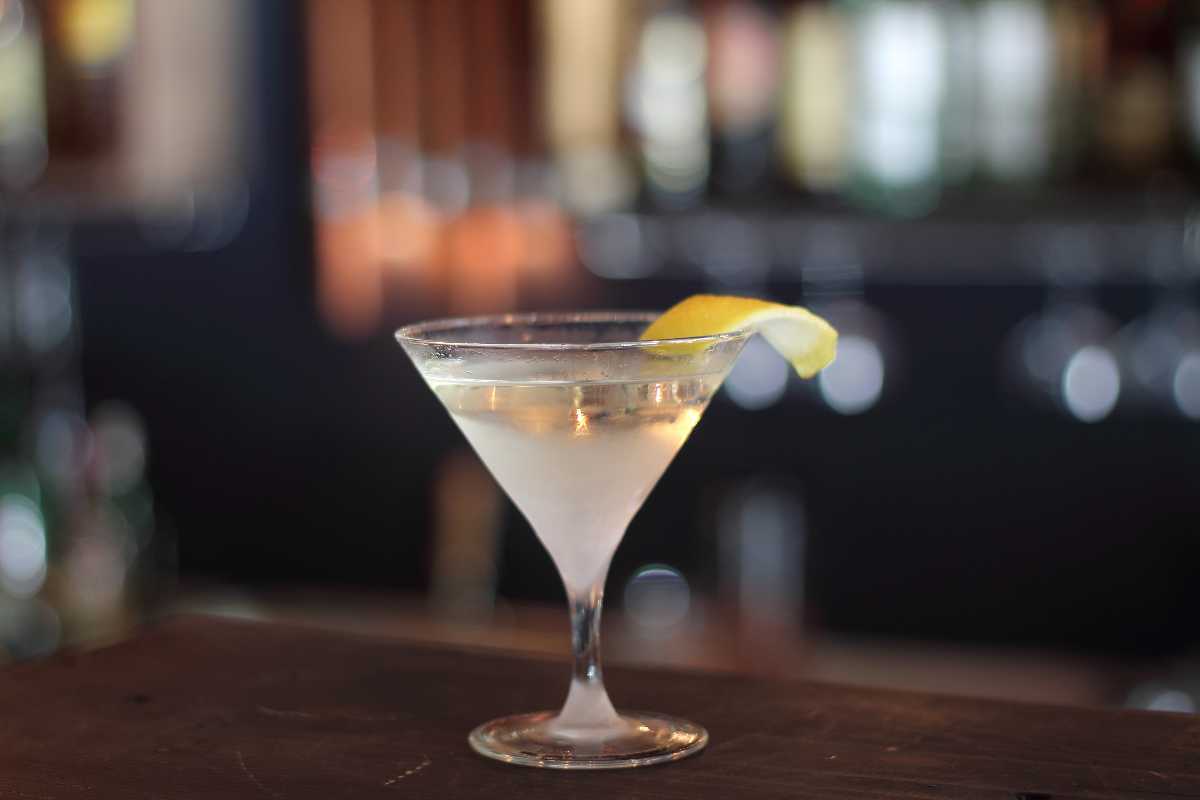 With some sumptuous dining options, the restaurant's rooftop on the third floor allows you to witness the extraordinary fireworks from afar. With a Japanese menu and western cocktails, enjoy the view of the Marina Bay skyline and waterfront while enjoying a spicy martini glass of vodka or a honey umeshu.
Location: 02-02 Customs House, 70 Collyer Quay
Timings: Restaurant - Monday-Saturday: 12:00PM-3:00PM, 6:00PM-11:00PM
Rooftop - Monday-Thursday: 5:00PM-12:00AM, Friday & Saturday: 5:00PM-2:00AM
14. Helix Bridge and Benjamin Sheares Bridge

These two bridges happen to be two very famous spots for watching the fireworks on New Year's Eve. They are positioned beside the floating platform where the countdown takes place, thus providing a splendid view of the celebrations.
Location: Sheares Ave
15. Mount Faber Peak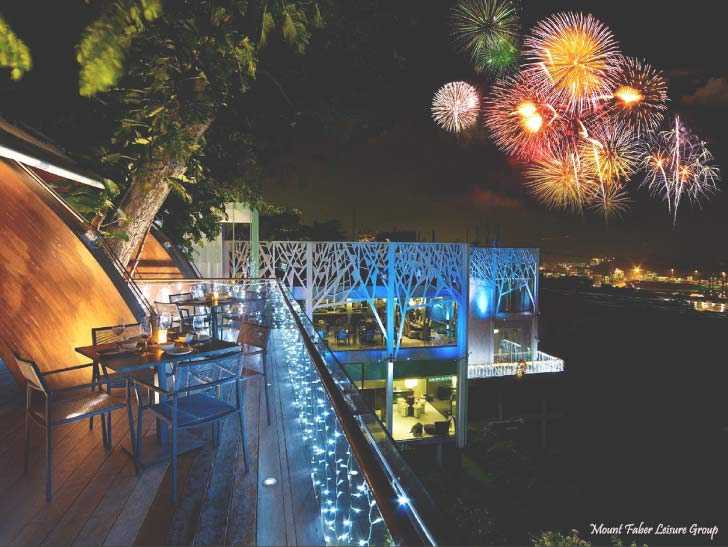 Dance, DJ, drinks, fireworks, a view of the beautiful Harbourfront and Sentosa, what more does one need for an epic New year's party? What if this were combined with a cable car Sky dining experience? Perfect, isn't it? The One Faber group sure knows how to party. Head to Mount Faber peak this New year's and witness the greatest party ever! Let your hair loose to a live band and amazing food at one of two restaurants. Whether you like to party with your 'special someone', family or friends, this is the perfect venue for either experience.
Location: Mount Faber Peak, Singapore
Timings: 6:00 PM to 2:00 AM (Approximately)
16. Universal Studios
What better way to celebrate the new year while feeling younger? Packed with adventure rides, partying, fun games, not just for kids, but adults as well, Universal Studios is one of the most sought after venues on new year's eve. The term 'spending quality time with loved ones' is truly defined with this experience. You need to book a package in advance and the family is set for a fun-filled evening. If you have the entire day to spare, you can explore the other amazing attractions on Sentosa island before heading to the celebration at Universal.
Location: Universal Studios, Sentosa, Singapore
Timings: 10: 00 AM to 12:00 AM
Prices: Individual tickets starting at SGD36 per person, family bundles at SGD 134
These are the top 16 places to be at if you plan on celebrating your new year in Singapore and kickstarting another beginning. Choose any one of these to create some great memories and have a smashing time in the town.