Dominated by a large number of Buddhists, it is only natural to find many beautiful monasteries in
Bhutan
, all of which are sacred and as gorgeous as one can possibly imagine. Almost every little town has its very own monastery, where people visit out of religious faith. And being a beautiful country in itself, its monasteries are also a mesmerising sight to watch.
Well, the list of monasteries which Bhutan has is way too long to be mentioned here. But the following are the ones which are much loved by the tourists and a major centre of attraction in the country: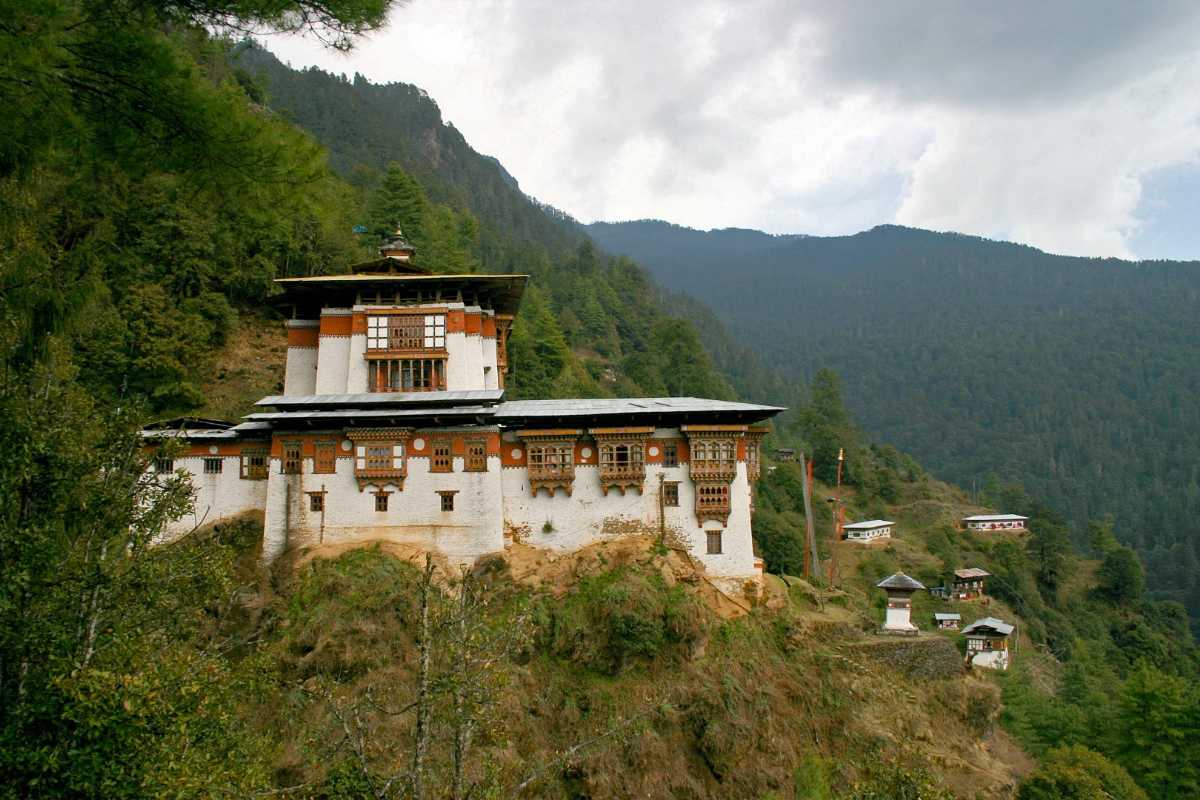 Located near Cheri Mountains, a hike to the top of the Tango monastery would explain why it is positioned on the top in this list. After an hour-long trek to the monastery, beautiful views of surrounding mountains and quaint flora greet you and all the tiredness of the journey just fades away.
With a very rich history associated with it, it is an interesting story of where Tango Monastery got its name from. Tango means 'horse head'. Long back in time, a founder of the teachings of Dodeyna named Phajo Drugom Zhigpo heard a horse neighing in the monastery. At that same instant, he saw the head of a horse which was engulfed in flames. This particular image is believed to be an illustration of the God Tandin. That is how that site came to be recognised as a religious and sacred place, which is now visited by more than a thousand devotees every year.
Tango Monastery is the home to many monks, who live here and are kind enough to offer you snacks and tea. But this is more than just a monks' residence. This is a major learning centre about Buddhism in the country, and one of the major monasteries in Bhutan.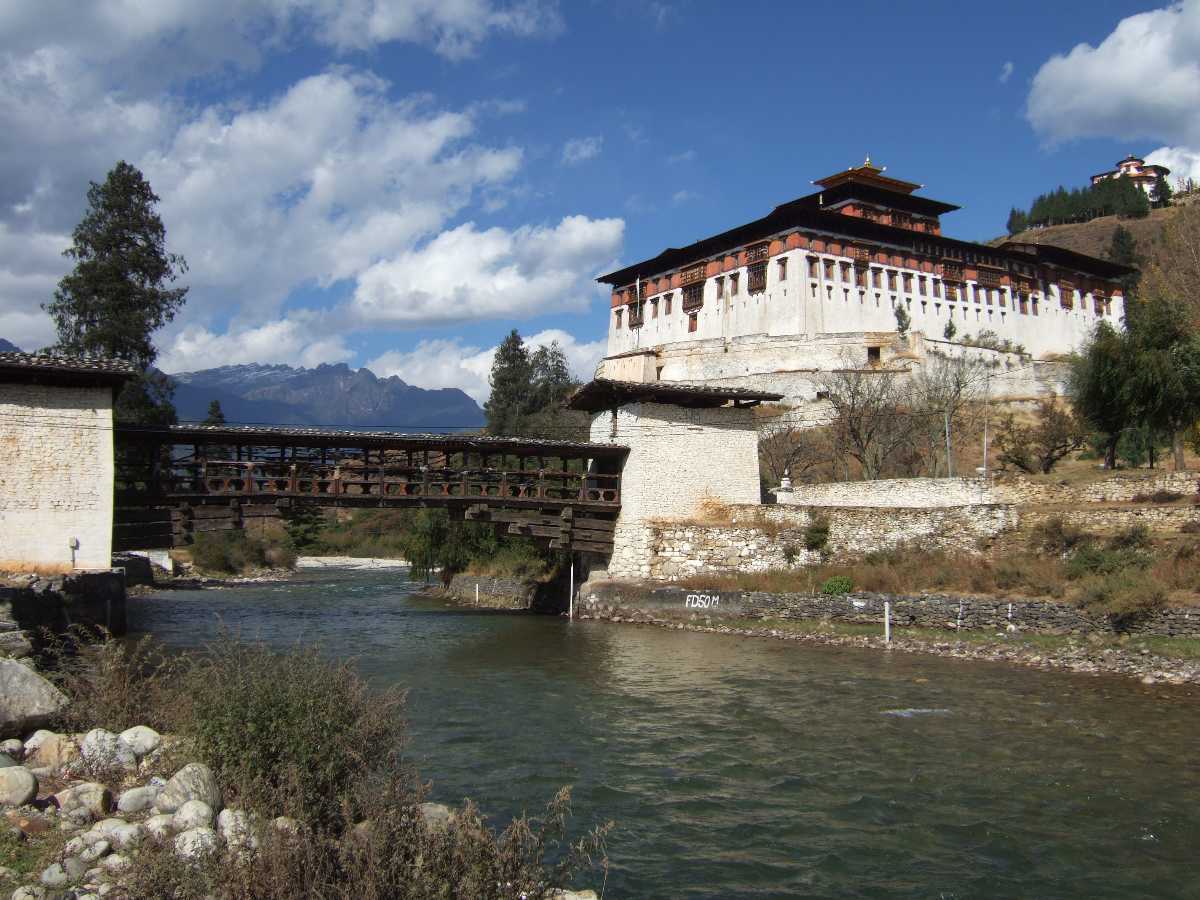 A major Buddhist monastery in
Paro
, Rinpung Dzong is the pride of Bhutan. There are fourteen shrines in the monastery, all very significant in the terms of religious value.
This fort doubled up as a watchtower at the time of war. It defended the valley against Tibetan invasion. This is why it has such a historic significance, and one often gets lost in this story, when told by a local guide. Half of the dzong serves a residence for monks, while the other half is used as an administration office by the government.
Just outside the dzong, there is a stone-paved festival ground, where
Paro Tshechu
takes place every year. Paro Dzong, as it is called, offers great scenic views, which can be captured in the lens of the camera. Overlooking the
Paro Chhu
, the paintings and inscriptions on the walls and pillars are truly terrific and art lovers would love to take a round here. There is a traditional wooden bridge outside the dzong, built over the river, and it is an adventurous experience to take a walk on it.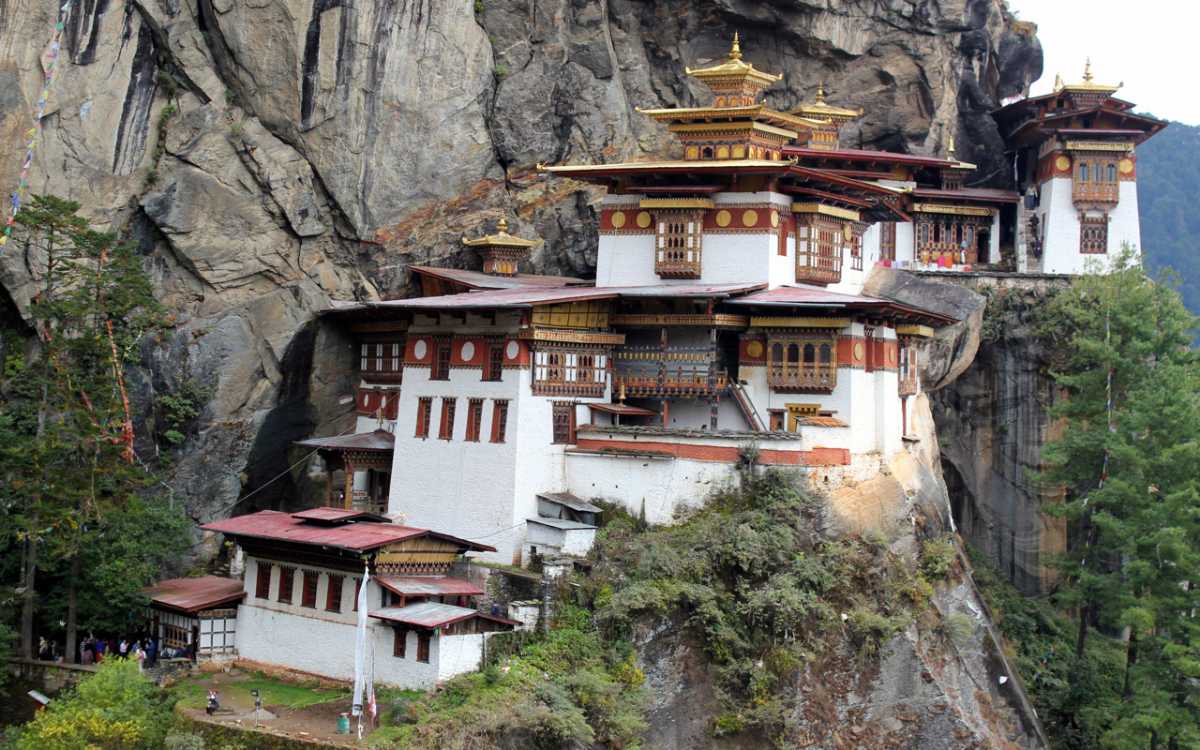 Located on a cliff in upper Paro Valley, Paro Taktsang is also known as Tiger's Nest Monastery. It can be reached after a 2-3 hour uphill trek from the nearest road. One of the most sacred sites in the whole of Bhutan, it has a very rich history associated with it. Legends believe that Guru Rinpoche landed here in the 8th century, riding on a Tigress' back, hence the name "Tiger's Nest". He, later on, meditated here for three months.
This holy monastery is now the cultural icon of Bhutan, being known as one of its most iconic landmarks worldwide. Since the path to reach here is steep and curvy, if the whole hike seems difficult then the length upto the local cafeteria should at least be covered. That point offers an amazing scenic view, which is just unforgettable.
It was one of the oldest monasteries in Bhutan and has a great significance in the country. Till date, people visit here from all over the globe due to its religious importance. This sacred site provides the visitors with peace of mind and satisfaction. And the views of the surroundings are simply splendid! The beauty and the magnificent site just captivates one's eyes.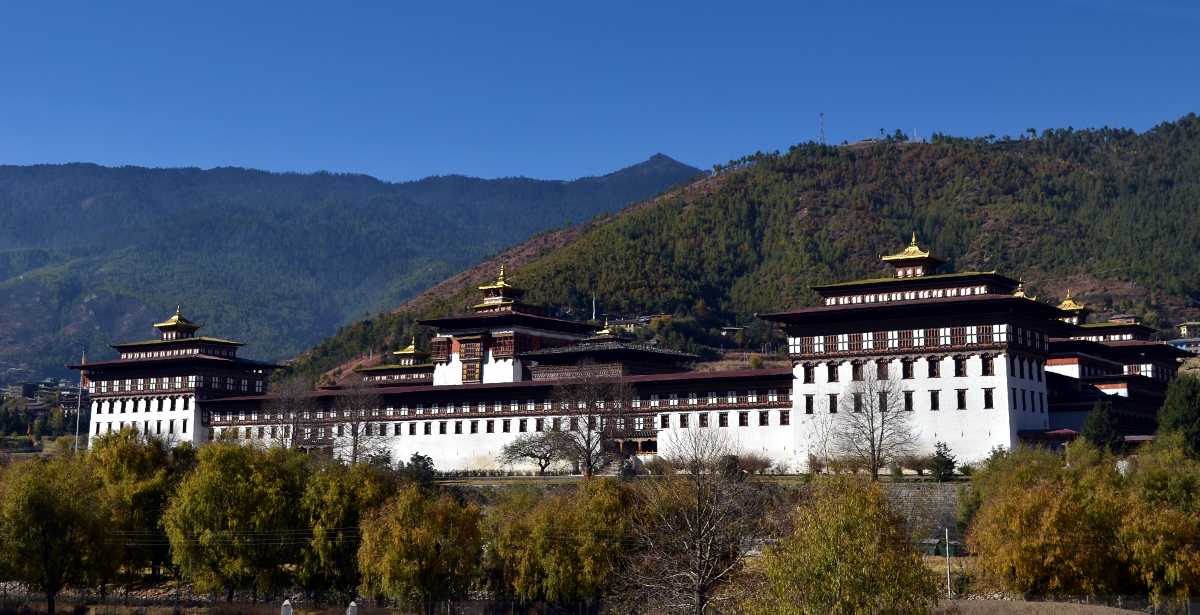 One of the oldest and most sacred monasteries in Bhutan, Tashichho Dzong is located in the northern side of the capital city of Thimphu. It was built in 1216 by Lama Gyalwa Lhanapa, a major Buddhist monk, and names Tashichho Dzong in 1641 by Shabdrung Ngawang Namgyal. Since then, it has been ruined many times by earthquakes or fire. The current architecture was built by Jigme Dorji Wangchuck, the third king of Bhutan.
There are 30 shrines and chapels inside this grand monastery. It is used for 3 different purposes, i.e. to house monks, to serve as the king's office and for administration purposes. Its design is appreciated by all people and major architects from across the globe. This two-storeyed building has been whitewashed, and no nail or iron has been used in its construction. Clearly, it's been constructed in the traditional Bhutanese style and flaunts it proudly. Tashichho Dzong is known to provide solace to its visitors. It is much more beautiful than any amount of words can express.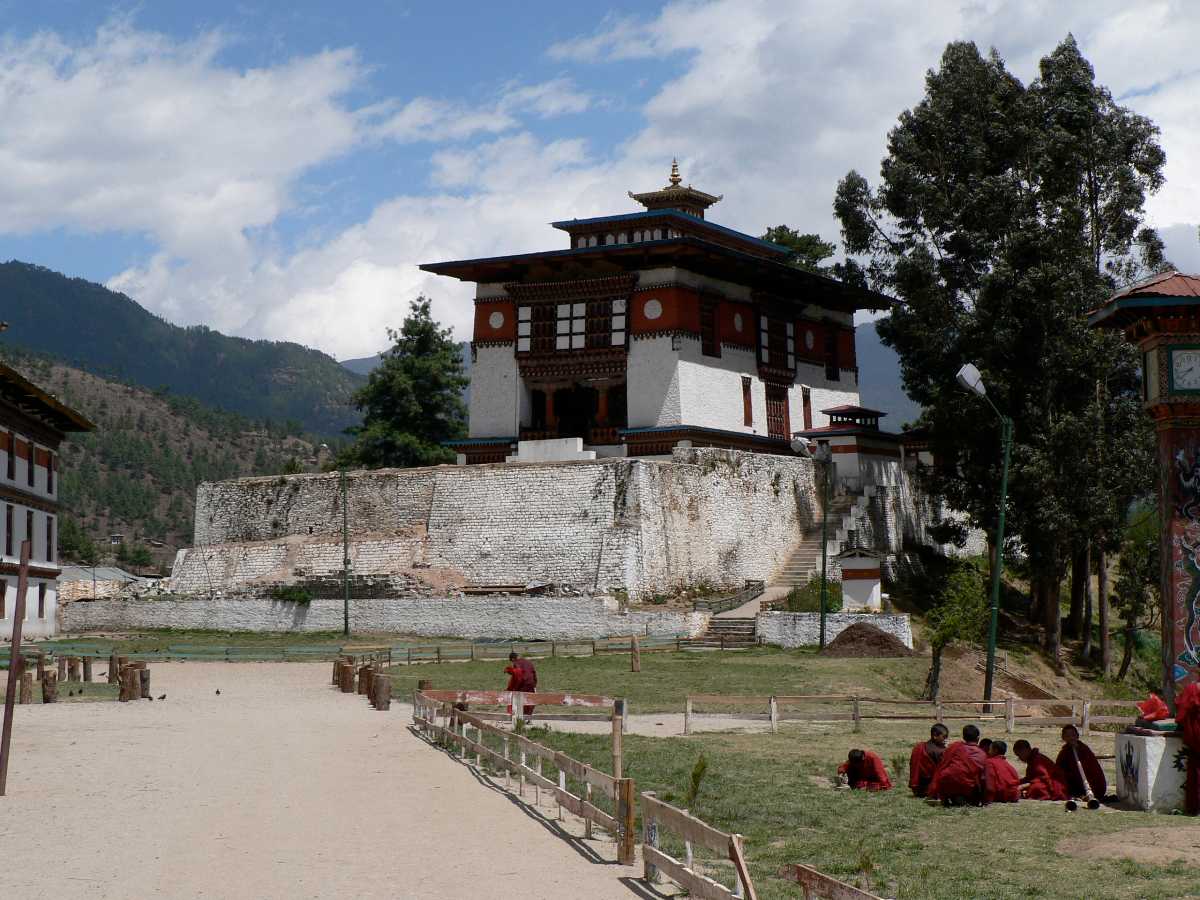 Located in the northern part of Thimphu, Dechen Phodrang Monastery has bliss even in its name. Dechen Phodrang means 'Palace of Great Bliss'. And its architecture and history truly justify with the name. It was built in the 12th century and comes under the list of the oldest monasteries in Bhutan. Currently, it houses and provides education to around 500 monks. In 1971, it came to be recognised as a monastic school, where an eight-year course is taught to the students.
A major historical site, paintings from the ancient times are preserved and displayed here. A tall statue of Shabdrung Ngawang Namgyal on the top floor is a major highlight of this monastery. The grandeur of the building has not faded with time, rather the monastery somehow manages to look more mesmerizing with each passing day.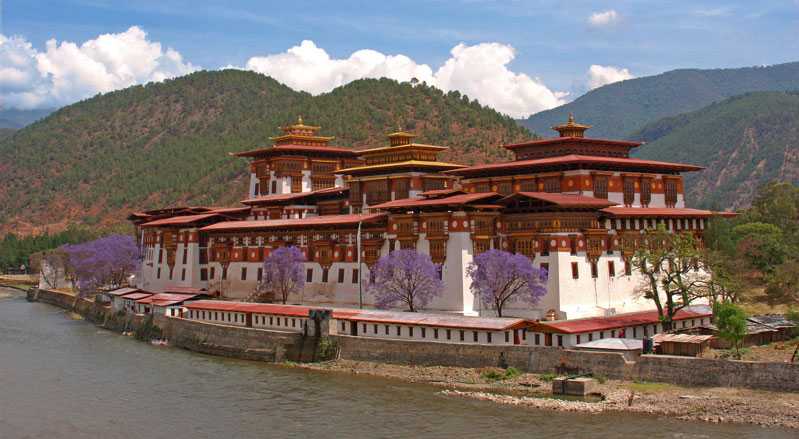 Apart from the these, the other iconic monasteries of Bhutan worth paying a visit to are the
Phajoding Monastery
,
Pangri Zampa Monastery
,
Punakha Dzong
and Sobrang Monastery. So, your trip to this Himalayan Kingdom is essentially incomplete if you did not visit at least two of these sacred beauties during your stay. Apart from being historical and architecturally beautiful, these provide tranquillity to mind. They are a perfect escape from the regular chaos in the cities, which never seems to end. But here, there is no mayhem. All that prevails is serenity!