The
Paro
Dzong is one of the biggest and most terrific dzongs in
Bhutan
in terms of architecture. It is known for its ancient Buddhist artefacts and shrines. The Watchtower of the dzong is considered to be one of the most beautiful ones with the intrigued woodwork and carvings. It is a seven-storey tower which is primarily the Paro Dzong. Inside the complex, there are 14 shrines and chapels dedicated to various god figures. There is also the
National Museum of Bhutan
which houses itself inside the watchtower.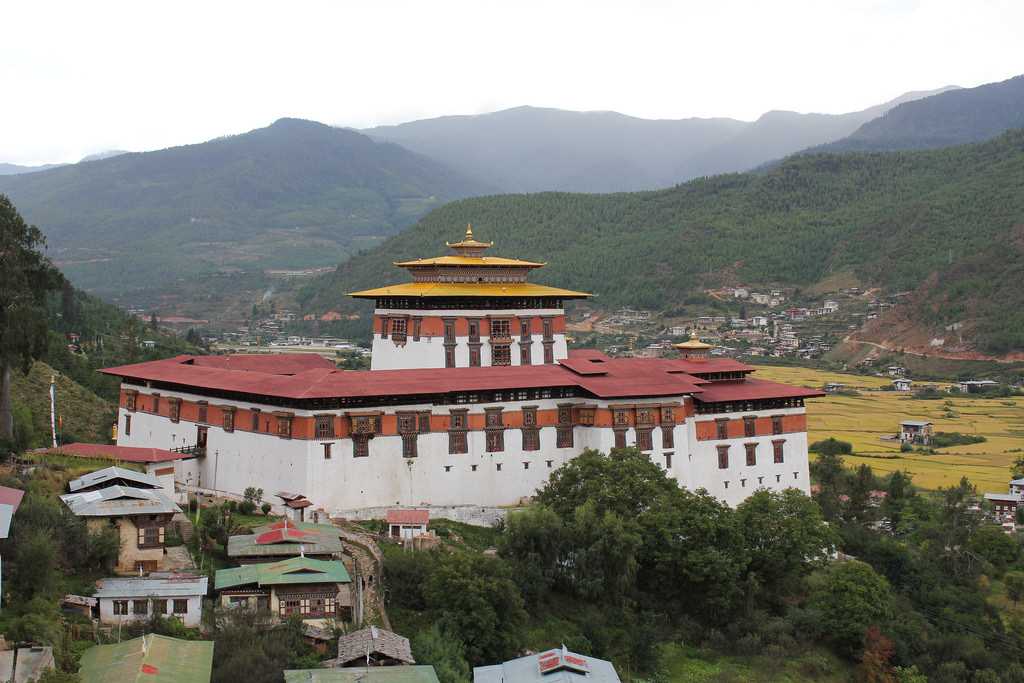 The Rinpung Dzong is an extraordinary example of fine Bhutanese architecture. It is built on a cliff and overlooks
Paro Chhu
. There are a total of fourteen shrines and chapels in the dzong, and all of these are not open to the general public. Half of the dzong is used for religious purposes, while the other half is used for administrative purposes.
Like the other buildings in Bhutan, no steel material or iron nails have been used in its construction. The inner courtyard is colourful and vibrant. The central tower, called utse, is five stories high and imprinted with beautiful and religious figures. The stone-paved festival ground, just outside the dzong, is the yearly venue for the country's one of the most popular festivals, Paro Tshechu. The celebrations here last for 4 days and on the last day, a silk thondrol of Guru Rinpoche is unfurled on the wall of the fortress. The paintings inside the dzong are extremely beautiful. This is why it is a paradise for art lovers. Each painting tells its own story and is a marvel to behold!