Bhutan
is called the 'Land of Thunder Dragons'. More rightly so, it is also the land of tranquillity and peace, where you will see nature in its purest form. And how can one forget camping when we are talking about Bhutan? When you camp, you get an insight into the vibe of the place like nothing else. Even if it is for a day, you get to live among the locals and other travellers, eating simple yet delicious local food and experiencing an alternate lifestyle. These are some precious opportunities missed out on by visitors opting to stay at a hotel or a resort. 
Camping in Bhutan
is undoubtedly the best way to connect with mother nature, given the abundance of nature here.
Bhutan Camping Sites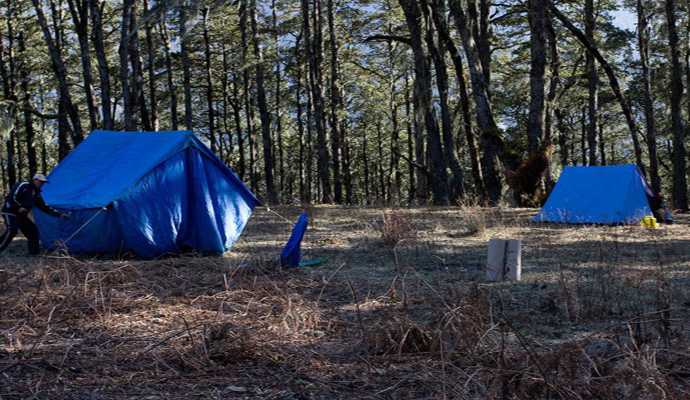 There are a few remote villages where you can camp with your friends, family or even solo. These areas are mostly untouched by infrastructural development and you will get the true essence of camping in Bhutan.
Punakha is a small town located in Western Bhutan. Camping along the shores of
Mo Chhu
River in Punakha is like a dream come true. The golden sand and wavy river make the view so beautiful that one is left in awe. There are small establishments around the river so you can spend some time with the people there. You can also visit
Punakha Dzong
in the evening and see the flawless Bhutanese architecture.
Best Time to Camp:
Mid-September and April.
A small village in Western Bhutan, Gangtey is one of the most serene places to camp at. Small and remote, it offers a great view of valleys and mountains. The village comprises of a handful of houses and can be easily covered on foot. Camping here is full of thrill and excitement. The joy of seeing Gogona Lhakhang and meeting the native people is impeccable.
Best Time to Camp:
Since the area is surprisingly cold in winters, the best season to camp in spring and autumn.
A land of paradise in Eastern Bhutan, Lhuentse is one of the ideal places to camp. Known for its Kishuthara weaving, you will find women sitting in a row and weaving in an intricate manner. You can always go up to them and see how brilliantly they make use of their hands to manufacture beautiful silk textiles. You can camp along Kuri Chhu river and feel the pleasant breeze gently caressing your cheeks.
Best Time to Camp:
spring or autumn season.
4. Tingtibi
The picturesque village of Tingtibi is as unique as its name. The area, surrounded by forests, is located in Southern Bhutan. On a clear and pleasant day, you may encounter a variety of native flora and fauna. An exemplary camping site, the most suitable place to set up your camp here is along the Mangdechu river.
Best Time to Camp:
The ideal season to camp is winters, i.e from November to March.
5. Limukha
A small village in Western Bhutan bustling with trees and greenery, Limukha is where you feel wrapped in the arms of nature, making it a favourite among campers. The beautiful scenery and picturesque view of the surroundings are enough to soothe your mind and calm your nerves.
Best Time to Camp:
The best part about this area is that you can camp at any time of the year (try avoiding the monsoon months though if you do not enjoy putting your foot in a puddle of muddy water).
6. Gongphu
Complementing Bhutan's beauty, Gongphu is one of the best birding sites in Bhutan. Providing campers with an iconic view of surroundings, it offers a camping experience like never before.
Best Time to Camp:
At the onset of winters, i.e from October to December.
7. Khotokha
A tourist attraction in Western Bhutan, Khotokha is a quite popular camping site due to its flat terrain. Although once a proposed site for an airport, Khotokha is still far away from industrialisation. There are a few temples and monasteries which you can visit in the afternoon. Once you are here, then it is advisable to visit one of the sawmills in the area, a popular sight in this little village.
Best Time to Camp:
Early Summers, Autumn. Camping should be avoided in winters and monsoon.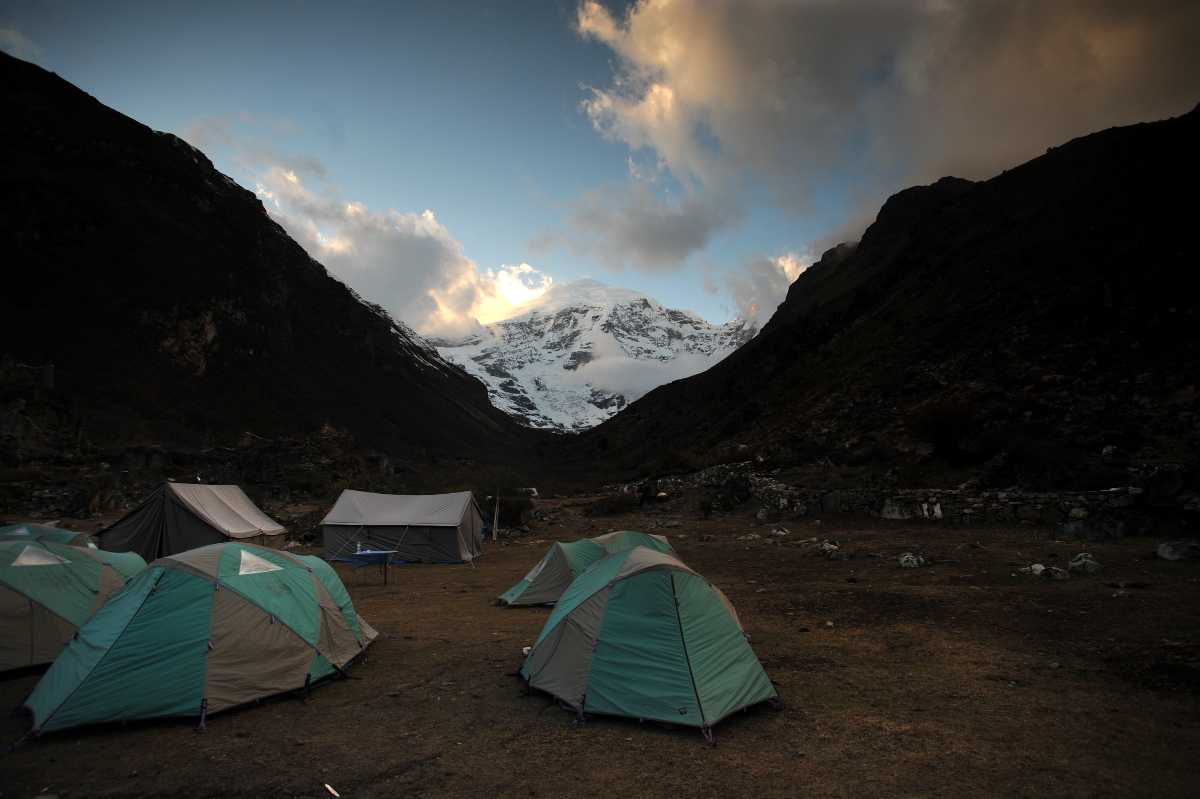 Notable Camping Operators in Bhutan
Sadly, you can not go camping for free or without a proper guide here. So, you first need to make sure to book a camping plan from one of the many companies that provide camping in Bhutan.
The most popular companies which provide camping are
Raven Tours and Treks, Bhutan Swallowtail Tours, Bhutan Best Travel, World Tour Plan, Authentic Bhutan Tours, Access Bhutan, Bhutan Travel Adventures, Bhutan Mountain Holiday, AB Travel, Sacred Himalaya Travel, Bhutan Dragon Adventures and Adventure Planet Travels.
You can contact any of the mentioned companies or some other company also which provides camping tours to tourists.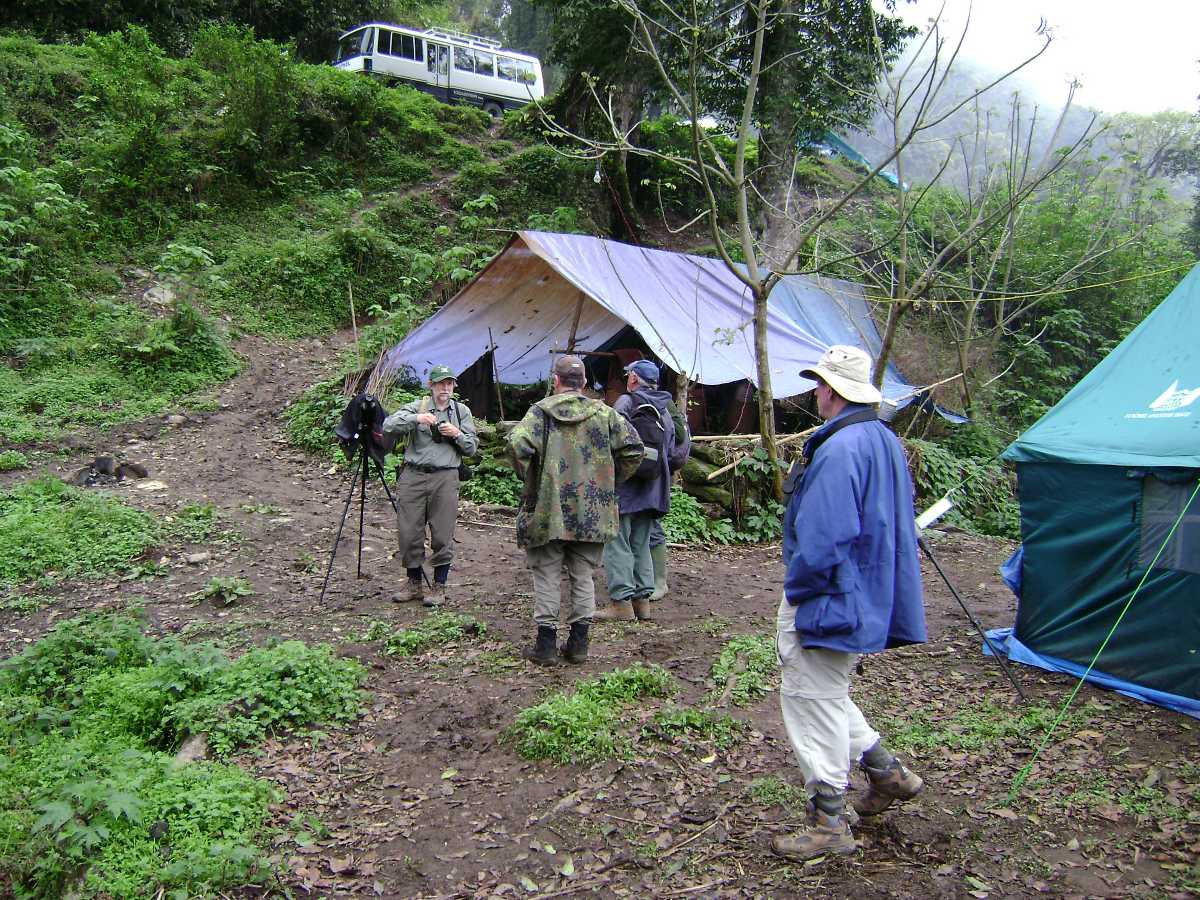 Rules - Things to Note before you Camp in Bhutan
While camping in Bhutan is an amazing and coveted experience, there are certain rules which you are required to abide by.
1. You can only camp in Bhutan only through a licensed Bhutanese agency. Personal camping is strictly prohibited.
2. While camping, littering is not allowed at all. The Bhutanese government is very strict when it comes to environmental preservation.
3. Defamation of any property is strictly not allowed.
4. You need to make sure that flora and wildlife are not harmed in any way.
Tips & Must-Have Camping Kit
There are some tips for you which will make your camping easier and more fun.
1. If you are on long-term medication, then do not forget to take the doctor's prescriptions and medicines with you. The camping sites are mostly remote, so you might face difficulty without proper medicines.
2. Keep sufficient clothes with you. While camping during winters, keep warm and woollen clothes as nights are cold in Bhutan.
3. Keep a mosquito-repellant with you.
4. Make sure that you have stocked up enough eatables and water.
Travelling is the best way to enrich one's soul. But camping in Bhutan while you are travelling makes it even richer and better. Bhutan is calling you! What are you waiting for?