Speeding up your bike en route to the top of the hill and playing with wind and speed while enjoying the beautiful sights from there is one of the best experiences that a man can fathom in his lifetime.  And what's a better way to get your adrenaline racing than mountain biking in 
Bhutan
? With its vivid landscape and mountainous roads, Bhutan is rapidly becoming one of the favourite places to try one's hand in mountain biking.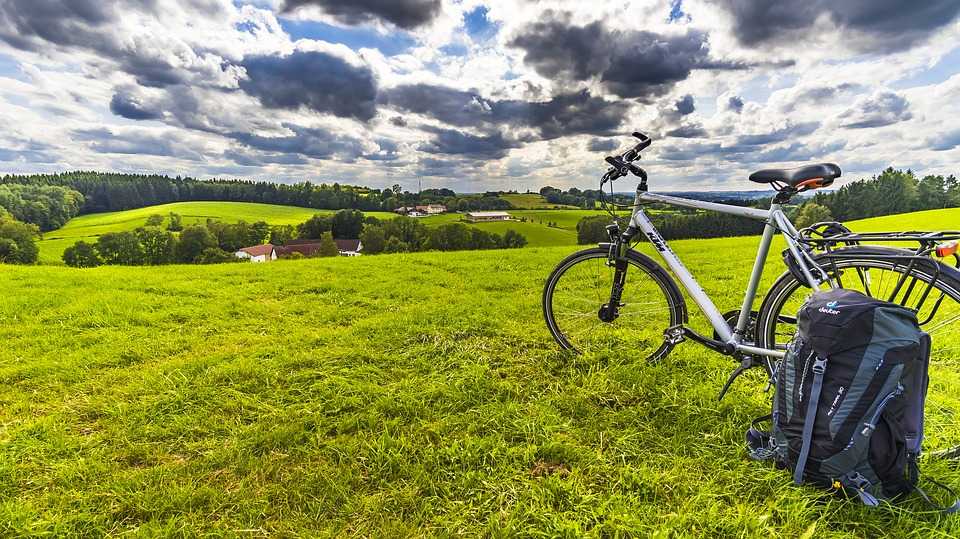 Bhutan is a divine and peaceful country. Most parts of the country are still untouched by development and its terrains are considered one of the best if you want to try mountain biking. Located approximately 2300 metres above sea level, one needs heart and strength to take up this task. A relatively new activity in Bhutan, many firms and start-ups in Bhutan are now aiming at providing this experience to their customers. There is no dearth of options for you to choose from, whether you're an amateur or a professional.
The duration of the sport ranges from 3 days to 18 days, depending on what you opt for.
Route Followed - Biking Trails in Bhutan
For mountain cyclists in Bhutan
, the journey usually begins and ends at
Paro
.
Biking Trail:
There are many routes that offer exciting thrill and fun but the most preferred is the one which passes through
Thimphu
,
Punakha
and Gangtey. After leaving from Paro, the route passing through Tamchog Lhakhang is taken. The first major town is Thimphu where one can shop, pray to Lord Buddha at
Kuensel Phodrang
and enjoy the sight of
Tashichho Dzong
. The journey then ascends to Punakha and Wangdue from where the vicious Himalayan ranges can be seen. Then the last stop is Gangtey which holds the honour of being home to the exquisite Black-Necked Crane, after which the return journey starts and ultimately ends at Paro.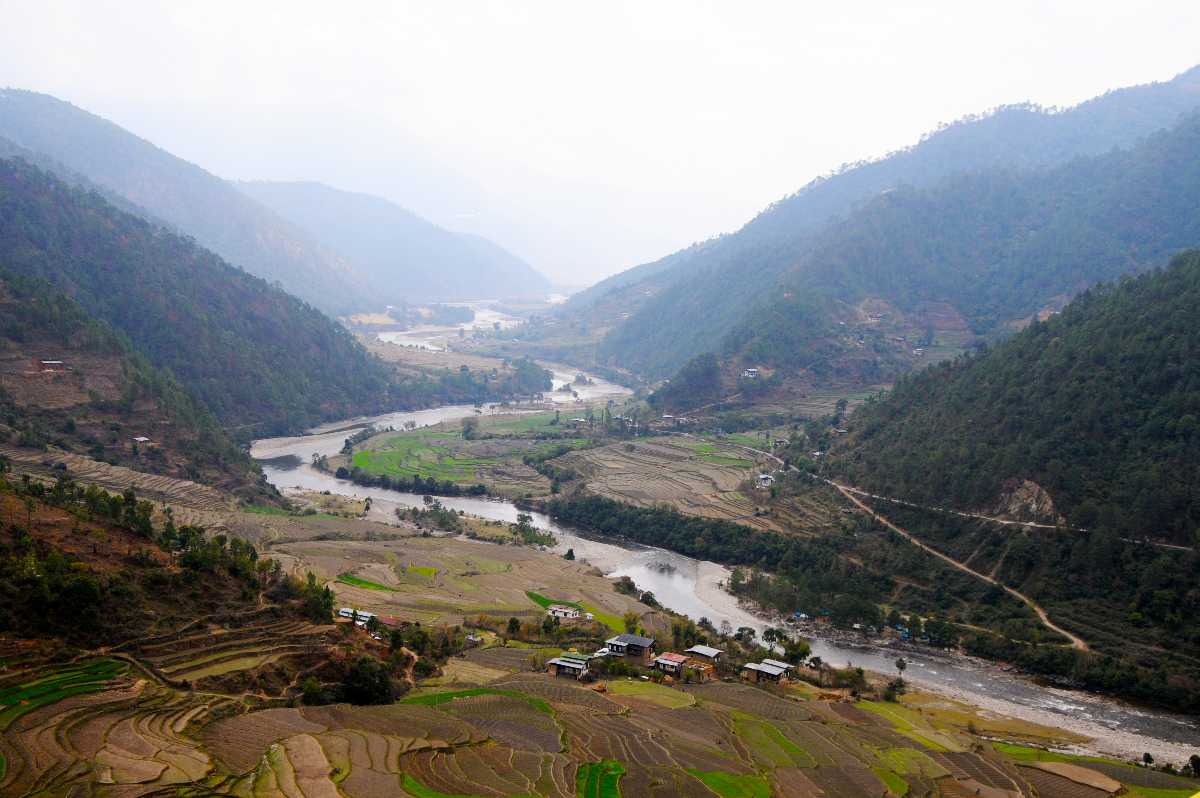 For Amateurs
So if you are an amateur and want to do mountain biking to gain experience, then it is best if you opt for the 8-days package.
The Biking Trail:
The journey begins from Paro and takes you through Thimphu,
Wangdue Phodrang
until
Gangtey Gompa
where you can view Gangtey Gompa Monastery and
Phobjikha valley
 before the return journey starts and finally ends at Paro.
Operators:
Organisations such as Bhutan Mountain Bike and Wind Horse Tours provide this service to everyone looking for an exhilarating adventure of mountain biking in Bhutan.
Duration:
The ride can be quite demanding, with almost 5-6 hours a day spent pedalling your way across the gorgeous landscape of mountainous Bhutan. However, it is quite an enjoyable experience as most parts of the route are gentle and moderate. Traffic is usually light, so that does not pose a problem while you are driving. You will be able to discover all the smaller and more remote areas while you ride your bike across this beautiful little hillock.
A van will accompany through your journey, driving behind you in case you get extremely tired and want to rest a bit. All the protective equipment is provided along with the bonus of a thriving experience like never before.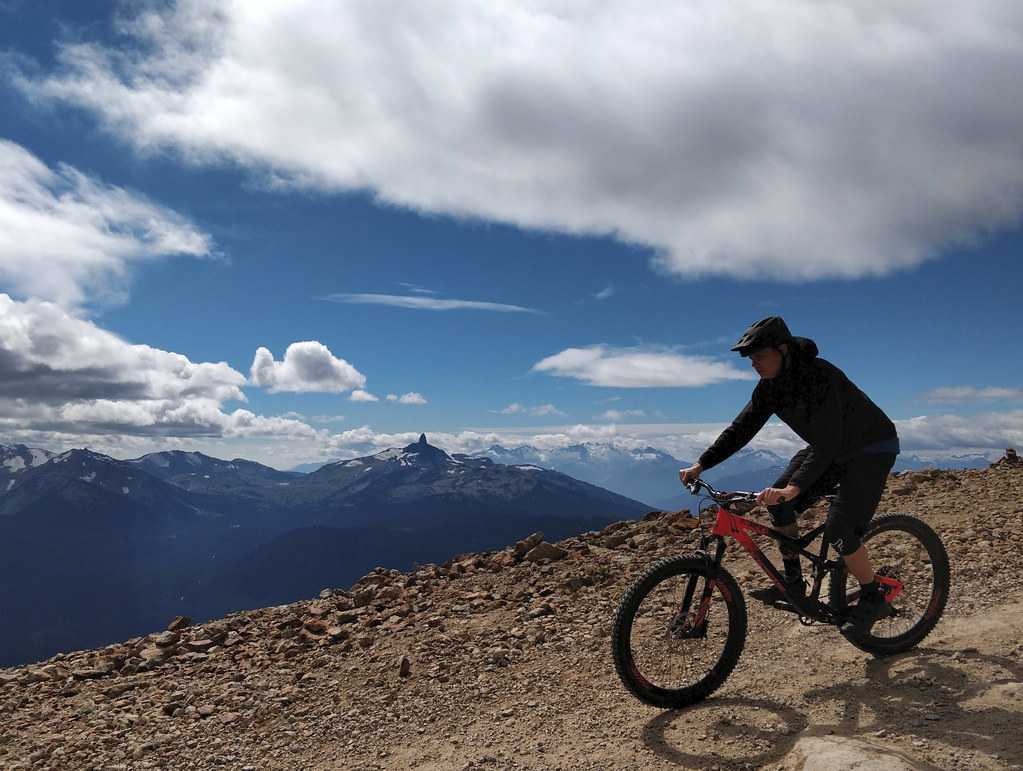 For Professionals and Risk-Takers
If you're really passionate about adventure sports and seek challenges, then mountain biking in Bhutan is a must-do activity.
Duration:
It is a long stretch journey and takes about 14-18 days. The steep and rocky roads are not so easy to tackle and this programme is only advised to those who are professionals in this field. The height can go as high as 4000 metres above sea level. The personal security apparels are provided and a van always follows you in case you want to rest for some time and wish to cover some stretch by van.
Biking Trail: 
Beginning from Paro, the journey ascends to the
Dochula pass
, after which you will reach Gangtey Gompa via Wangdiphodrang. From here, you will get to travel to the exciting Norbuling on to
Trongsa
, Dumkhar, Chumi and to
Bumthang
, continuing on to Ura, Kuru Zam,
Mongar
, and finally culminating at
Trashigang
in Eastern Bhutan. After this point, the rest of the areas are covered by jeep drive until you finally reach Paro.
Nothing will feel more rewarding than eating dinner after the tiresome journey and finally going to bed. During the journey, you will come across the traditions and customs of many places in Bhutan, exploring this quaint little nation in a unique way that is not available to most travellers.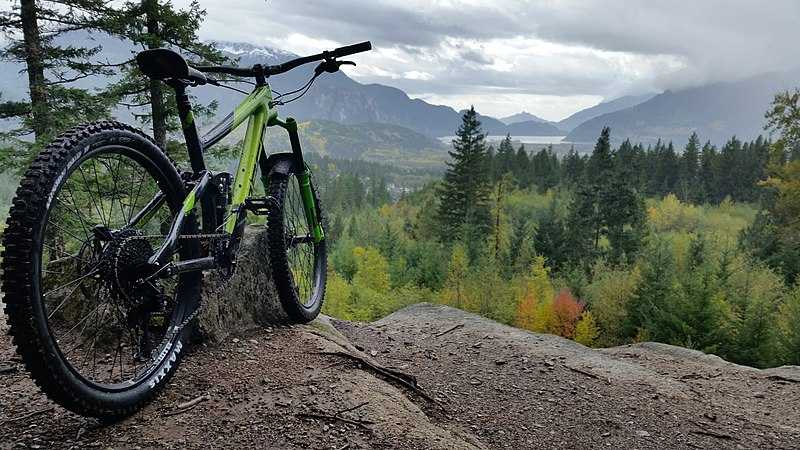 Companies That Provide Mountain Biking Services
Since mountain biking in Bhutan is a newfound activity, there are not many companies that work to provide the services. Bhutan Mountain Bike, Explore Himalayas and Wind Horse Tours are three companies that cater to the needs of mountain bikers.
Mountain Biking Gears - Checklist 
For a biking enthusiast, there has to be a checklist before you take the leap. The terrains in Bhutan could be steep, rocky and narrow, hence it's good to have a mountain bike gears and apparels. Here are a few things you gotta keep a note of before going on an adventure. 
Helmet - THE most important biking gear you shouldn't compromise on. It is mandatory as per the rules of jurisdiction. It's always better to use the full-face helmet rather than the open helmet if you're into hill ride and high jumps. Ensure it isn't ill-fitting as it could do more harm. 
Gloves and Glasses - You might think this isn't necessary as mountain biking totally involves lower body strength, but gloves protect you from cold and from straining your arms too much. Glasses could be mistaken as a fashion statement, but it's totally useful for biking over dusty terrains. 
Elbow Pad and Knee Pad - These are totally worth your mountain biking experience. Nobody would want a scraped knee or elbow. 
Body Armour & Shorts- Keeping all forms of injuries at bay, a body armour could be useful to you in a lot of ways. From the cold of the mountains, chest, spine or injuries caused by the overgrown bushes and whatnot. Body Armours are a must on your mountain biking checklist. If you're biking in the summers, shorts could be a good resort as they let air pass through and absorbs body moisture keeping it cool on the inside. 
Health and Safety Check
Stay Hydrated
Keep your Navigation handy 
Energy/Nutrition Bars
Sunglasses and Sunscreen
Headlamp
Batteries/Power Bank
First Aid Kit - Bandaids, Ointments, Medicines
Bike Tools, Spare Tires
Check the braking system, hubs and wheels
Tips For Mountain Biking in Bhutan
1. Although the bikes that are provided to you are well-maintained and in a durable condition, it is still advised that you check the brakes and wheels by yourself and ensure that everything is okay.
2. Make sure to stop at least four to five times during the journey. Take your time to enjoy the weather, the environment around you and photograph the scenery.
3. If you are on medications, then make sure to carry them with you and consult your doctor before you attempt mountain biking. It is a risky road to take and you need to be perfectly fit to be able to do it.
4. If you have any doubts or concerns, feel free to tell it to your instructor who is leading you. The guides and instructors are helpful and friendly and you would not face any problem in communication as they speak fluent English.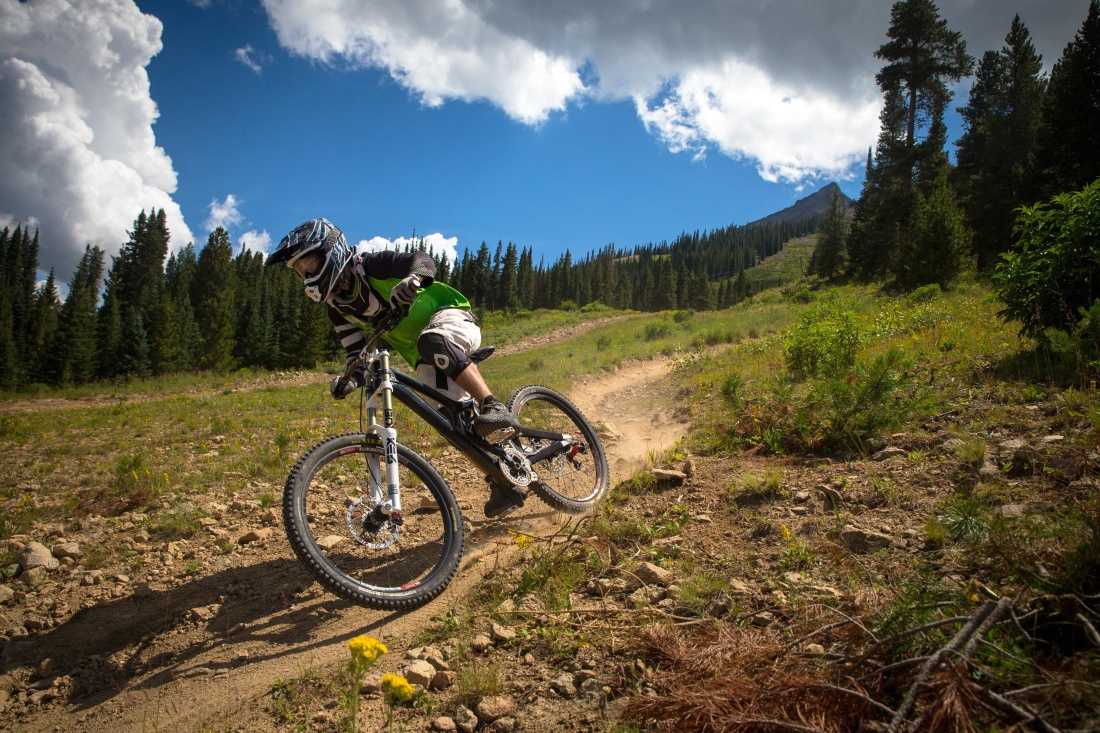 So, if you are hungry for adventure and yearn to do something different, then this is the way to go. Mountain biking in Bhutan not only rejuvenates your body but also feeds your soul.