Bhutan
is a small Asian country locked away in the majestic Himalayan region. The Bhutanese are known for their rich culture and heritage, and the country prioritises the happiness of the people. With this positive attitude, Bhutan welcomes tourists and has a lot to offer in terms of natural forests, festivals, adventure and spiritual monasteries. Shopping in Bhutan has become the recent trend as tourists hoard valuable items and take home a part of Bhutan with them.
1. Textiles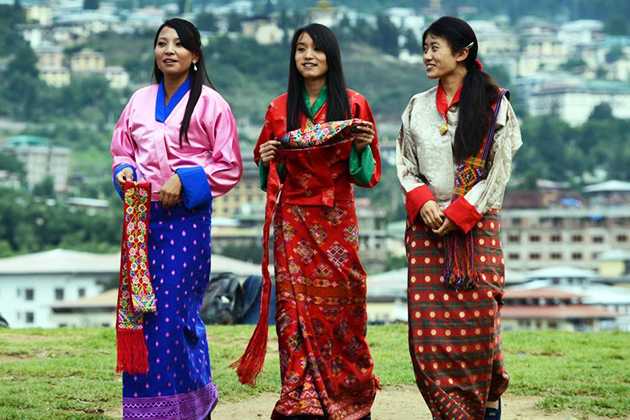 Bhutan is famous for its textiles all over the world. Some of the prettiest shawls and scarves are woven in this Himalayan country. Most of them are hand-woven from raw cotton and silk. Bhutan has a variety of traditional textiles native to a certain region. Bura textiles are woven in villages of Rahi and Bidung. Similarly Adang Village produces Adang Rachu, Mathra and Khamar. Some of the textiles like Bumthap or Yathra are woven out of sheep wool and yak hair.  You can dress up in their traditional attire of Kira or Gho or buy a pair to give your friends and family as a souvenir.
Prices
A machine made Kira will cost around BTN 1000 while a hand woven high quality traditional Kira will cost around BTN 650,000 (USD 10,000), a very popular traditional textile is Yethras, strips of wooden cloth dyed in natural colours that are used to make carpets, blankets, jackets, etc.
Where to Buy
Norzim Lam Street: The main market of the city, it has shops on both sides and remains open until 9:00 PM. 
National Textile Museum: National Textile Museum has a collection of ancient textiles and a small retail shop to buy genuine Bhutanese textiles. 
Gagyel Lhundrup Weaving Centre: It is famous for hand-woven textiles and you'll get both stitched and unstitched fabric. 
Adang Village: Adang village is the centre for worldwide popular Adang textiles like Adang Rachu, Matra and Khamar. 
Tashi Industries Carpet Factory: A handmade carpet factory in Phuntsholing, Tashi sells beautiful carpets woven from indian wool and dyed in vibrant colours. 
2. Local Paintings or Thangkas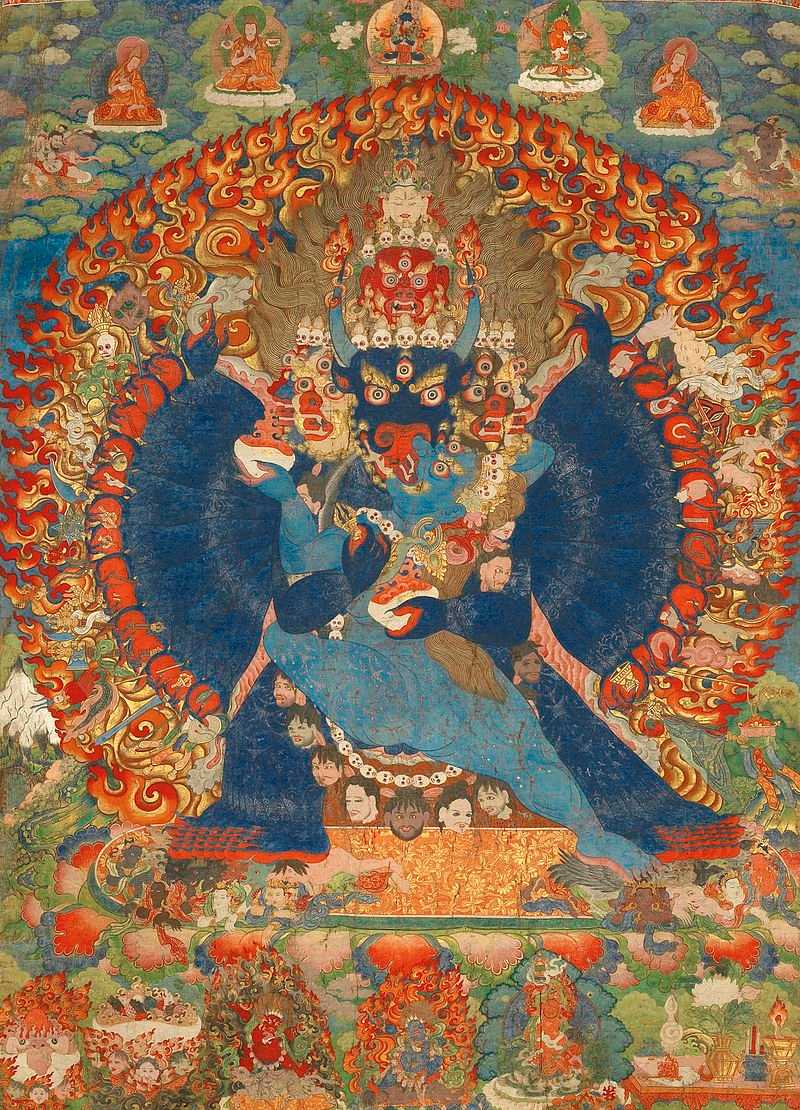 The Thangka is local Bhutanese artwork and is considered sacred amongst the locals. The word Thangka means rolled up and they are scroll paintings. The paintings are made with different background colours and usually block printed or embroidered. They are drawn on cloth or silk applique. They serve as a beautiful memory to take home and you can buy one from the School of Arts and Crafts in major cities of Bhutan.
Prices
An authentic, high-quality Thangka costs from BTN 12,000 – BTN 50,000 (USD 170 – USD 700) While an original Thangka will cost you BTN 5000 (USD 72)
Where to Buy
Bhutan Art Gallery: To buy original Thangka paintings and Buddhist paintings, head to Bhutan Art Gallery right away!
National Institute of Zorig Chusum: Located in the capital city of Thimphu, this institute is a painting school and teaches the art of thangkas. They have a retail outlet that sells paintings made by their students.  
3.  Handicrafts

Bhutanese crafts include items like decorative vases, wall hangings, statues, bags as well as bamboo and paper products. These handicrafts represent the cultural heritage of the Bhutanese community. Handmade paper is prevalent among tourists and locals as Bhutan has a big forest reserve with around 75% of the country covered in forests. Paper is an essential export item, and it is sent to the US, Japan, China, etc. You can buy decorative notebooks, journals or greeting cards and take back home the essence of Bhutan. Do not buy any antique handicraft as you're not allowed to take antique items out of the country.
Where to Buy
National Handicraft Emporium: It is famous for wooden products, Yethras, masks and bamboo items. 
Jungshi Handmade Paper Factory: It has all exquisite paper products like diaries, notebooks and wrapping paper.
Cheencho Handricraft: One of Paro's most famous handicraft shops, it has beautiful decorative products that you can take back as souvenirs.  
4. Local Food Ingredients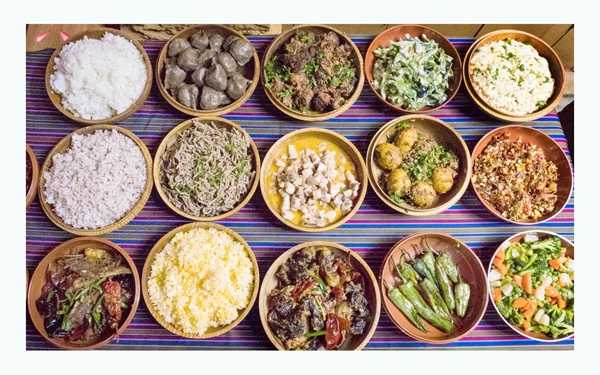 One of the things you can buy from Bhutan is fresh local ingredients that are frequently used in their cuisine.  Items like chilli powder, tea leaves, noodles and rice are top-rated among foodies. You can also buy some local Bhutanese snacks and take them home with you.
Prices
Another popular item is yak cheese, which costs around BTN 250.
Where to Buy
Centenary Farmers Market: The biggest farmers market in Thimphu, it is located near Wangchu river. You'll find all the items on your grocery shopping list and fresh local ingredients of Bhutan.
Tea market: The town has a lot of retail operators selling tea in Phuntsholing. Bhutan does not have its own tea gardens but Jasmine tea from China is very popular among locals and tourists. Don't forget to get a pack for your home! 
Yoser Lhamo Shop: Lhamo shop is the exclusive outlet of Swiss Farms enterprise. It's located in Jarkar and serves beer as well as delicious Gouda and Emmental cheese for BTN 600 per kg.  
5. Postal Stamps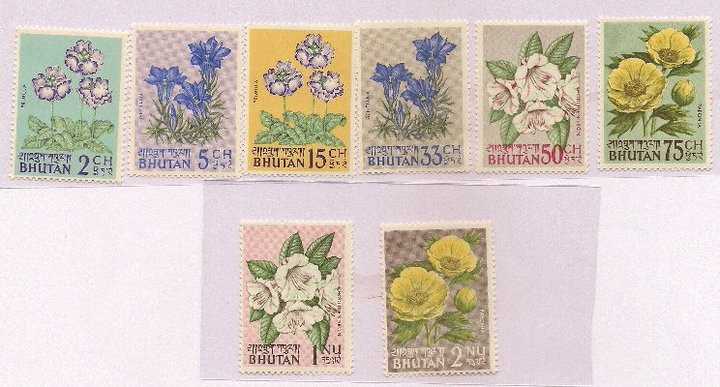 Bhutan is known as Philatelist's Paradise that is the dream destination for a person who collects postage stamps from all over the world. Bhutan's Post Office is renowned for creating stamps in unique styles and vibrant colors.
Prices
The first-ever stamp released was in 1962, a set of 7 stamps with images of yak and archery. You can still buy this set for BTN 100. You can also get a personalized touch and send postcards to your family or keep it with you as a prized souvenir. 
Where to Buy
Thimphu Post Office: It has an exemplary collection of stamps with a facility of personalized stamps.  
6.  Buddhist Sculptures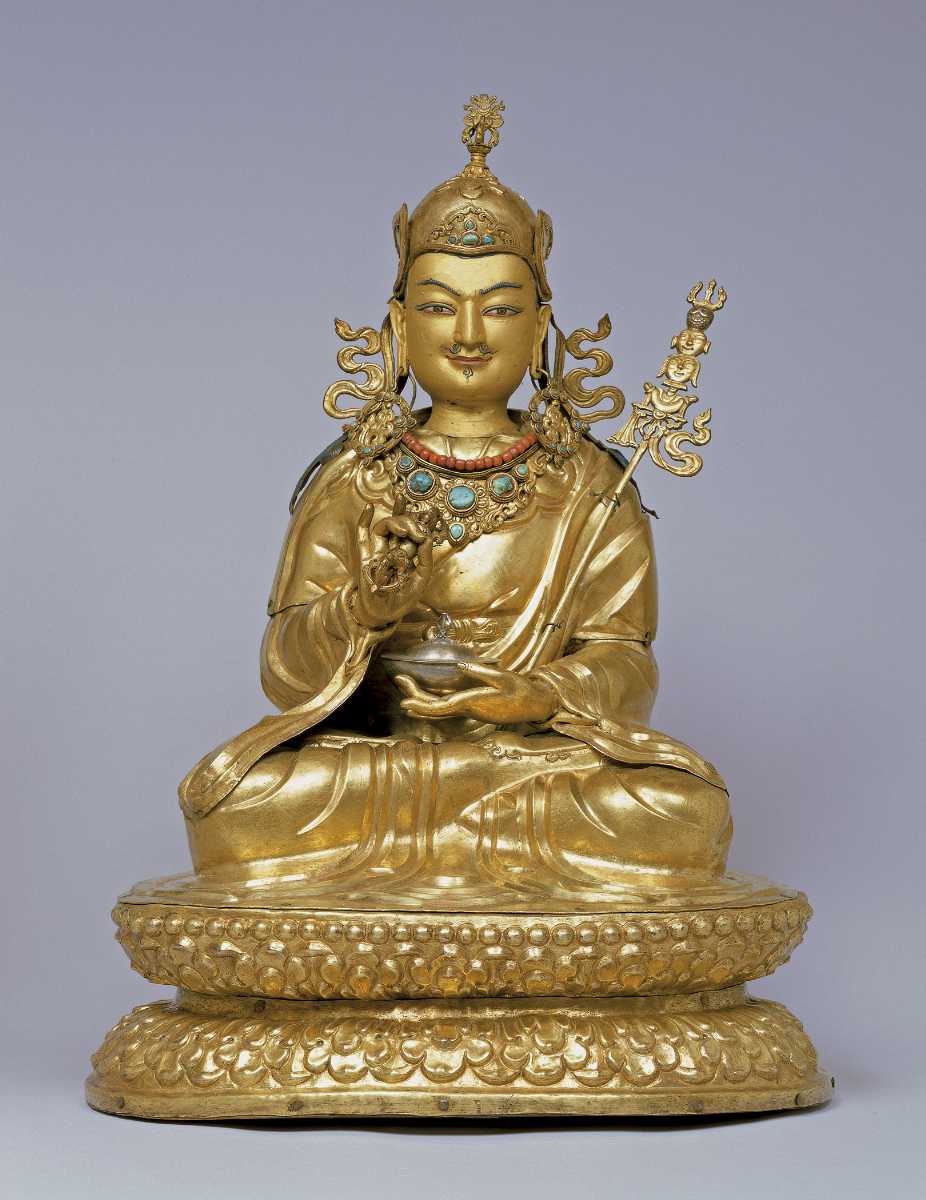 Buddhism is a way of life in Bhutan. Bhutanese take pride in their culture and Buddhist heritage. There are a lot of ancient monasteries with majestic Buddha statues. Shopping in Bhutan is incomplete without getting yourself a beautiful Buddha sculpture for your spiritual well-being. Clay is the primary material used in making these statues, and most of the traditional shops sell them. You can also buy Ihazo, a typical Buddhist painting made from mineral paints.
Where to Buy 
Authentic Bhutanese Crafts: In Thimphu, you'll find a range of products at this crafts bazaar and unique Budhha statues and sculptures at great prices.
Norzim Lam Street: It is the centre for shopping in Bhutan and one of the best places to buy statues and sculptures.
7. Wooden Products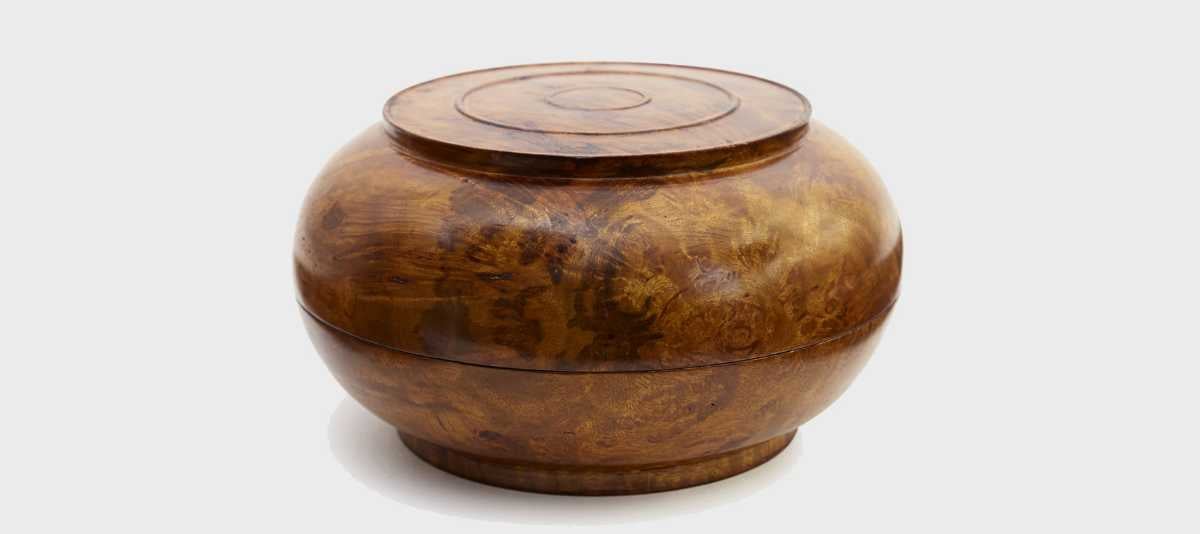 Bhutanese economy largely rests upon tourism and sale of traditional products. One of the things that are popular among tourists is wooden products.
Dappa
that is a wooden bowl is the most popular item carved out of wood. Trashiyangtze, a district in eastern Bhutan sells the most remarkable Dappas. Other products include tables, partitions, jewellery boxes, sculptures and masks that make incredible decorations for your house. The Bhutanese wooden products come in a variety of shades and have beautiful intricate carvings. Ensure that you do not buy any 'antique' in Bhutan because you're not allowed to take them outside the country.
Where to Buy
Town Square: The Town Square in Phuntsholing, eastern town of Bhutan has many local shops selling everything at one place. You'll find brass statues and home decor items. There are also shops selling everyday products like local food ingredients and herbal incense.
Wood Turning and Laquering Cluster: This is a small cooperative of local woodturners who sell attractive wood carvings are dappas. Products range from BTN 800 - BTN 20,000. 
Choki Handicrafts: Choki Handicrafts, a store located in Paro specialises in Bhutanese furniture including lama tables called cheoktse. 
8.  Jewellery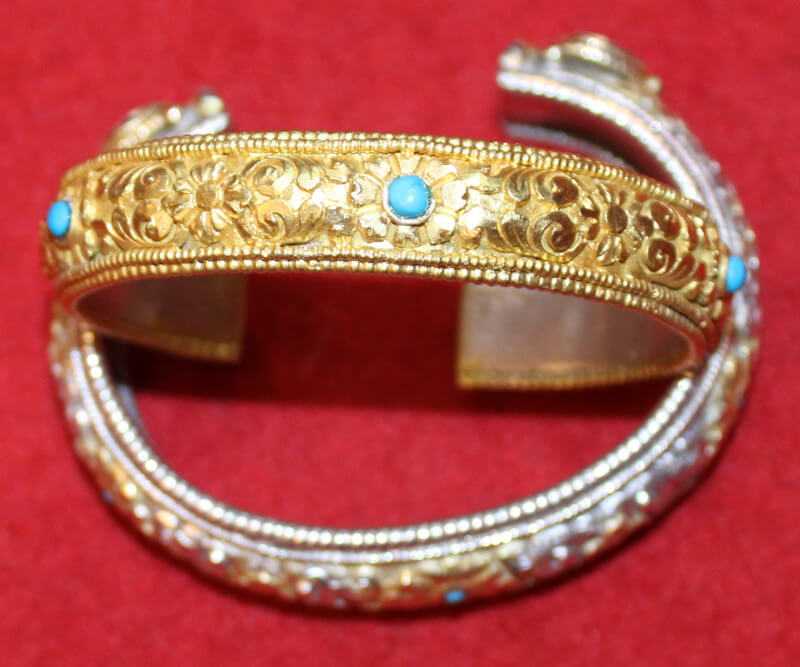 Are you fascinated by native Himalayan beads? Get to the local jewellery stores of Bhutan, and you'll find the most dazzling items. Apart from gold and silver jewellery, Bhutan is famous for Himalaya beads or Dzi Beads. It is believed that these beads were created by Gods to finish evil, and thus, they bring positivity around you.
Prices
Dzi beads come in various sizes and colours and can be made into a necklace, amulet or earrings. They are one of the oldest jewellery in the world, and the old Dzi beads cost around BTN 1,300,000 (USD 20,000). You can easily find the new cheaper beads in local markets of Thimpu and Paro.
Where to Buy
Sorji Jewelry Gift Shop: Sorji is town's most well known jewelry shop where you'll find some real jewelry. Due to its high quality standard, rates are high and bargaining negligible. 
9. Apparels and Accessories
You can try on Bhutanese fashion in the streets of Thimphu and Paro. You'll find warm woollens, imported clothes from Bangkok and Hong Kong at cheap rates. If you're looking to buy boots anytime soon, then go ahead, buy it from Bhutan!
Where to Buy
Hong Kong Market: This market is the central place to buy cheap accessories and also fresh fruits and vegetables.  
Yanki's Sales: It is right next to Paro's taxi stand. It has cheap and affordable apparels and accessories with items starting as low as BTN 100. 
Yarkay Central Mall: One of the main shopping malls of Bhutan, it has imported items from neighboring countries. It is popular among locals for food outlets and retail outlets. 
10. Meditation Products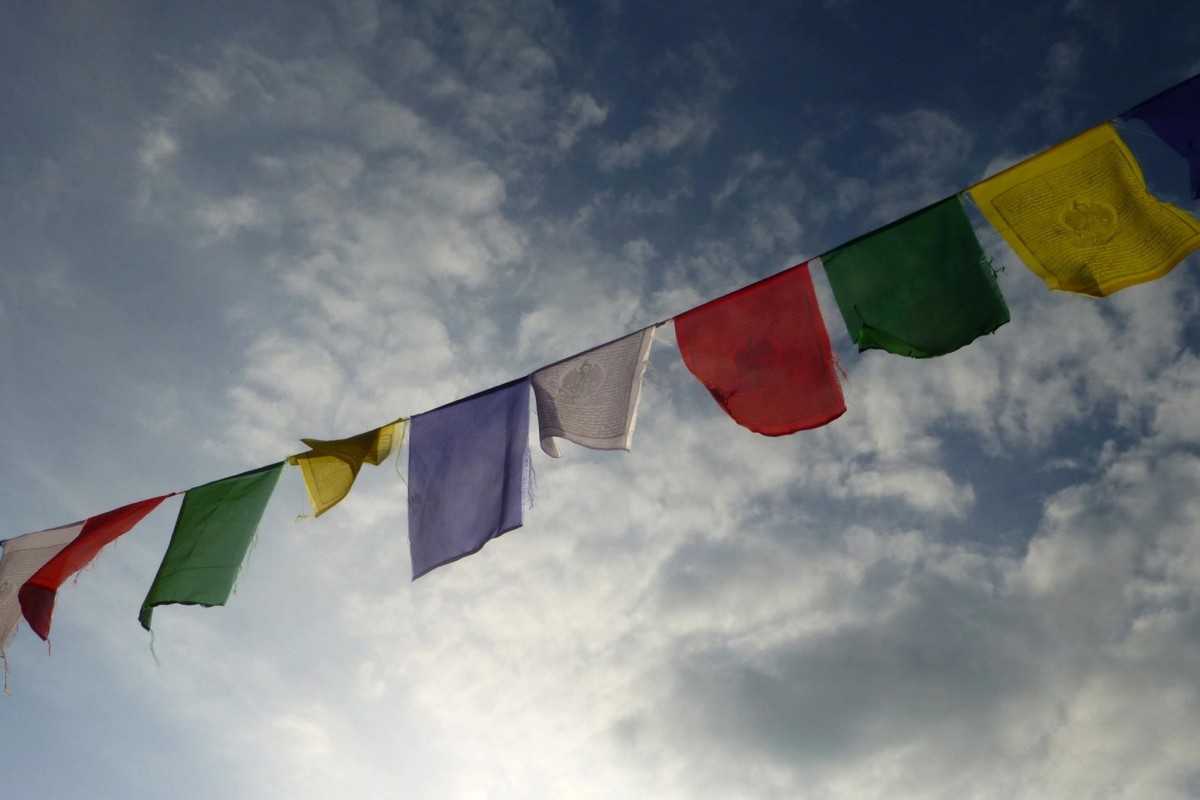 The secret to Bhutan's Gross Happiness Index is meditation. Bhutanese people believe in meditation strongly and promote it as a part of their rich culture. You'll find several meditation products while shopping in Bhutan from local markets to fancy showrooms. There are a lot of options to choose from like incense sticks, prayer flags, prayer beads, prayer bells, resin statues and much more. Buying meditation products is the perfect way to take a part of Bhutan home with you.
Where to Buy
Weekend Market: The weekend market in Thimphu usually starts on Thursday and stays till Sunday. You'll find everything from incense sticks to jewelry at cheap prices. Bargaining is the art of low prices here. 
Lama Tshering Dorji General Shop: This is a monk's shop in Paro and you'll find everything you need for your meditation routine. Items they sell include incense sticks, prayer flags, amulets, lamps, etc.  
11. Masks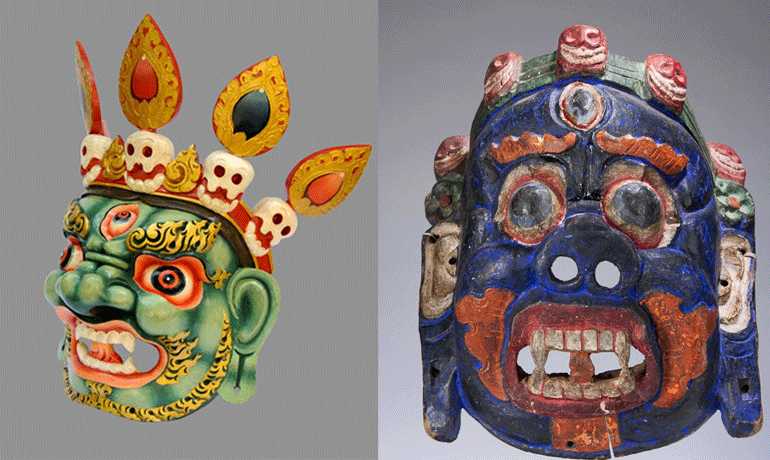 Bhutanese culture celebrates a lot of festivals to promote peace and spirituality. A significant part of their celebration is wooden masks depicting various characters from local legends and myths. There are unique mask dancing festivals in Bhutan to bring people together. These masks are decorated with bright colours and beads and come in different shapes and sizes.
Prices
A decent cover will cost you around BTN 1000.
Where to Buy
Choki Handicrafts: Choki Handicrafts is famous for decorative masks and other festive products in Paro. It is affiliated with Choki Traditional Art School. 
While you're planning for a vacation to Bhutan, don't forget to carry some extra bags as you're sure to return with bags full of memories and Bhutanese products. It's time for your inner shopaholic to come out and have some fun in the land of happiness!