In an era where nature is dying out, anyone would want to visit the country that puts nature first. With over 3000 species of plants, 46 species of rhododendron;
Bhutan
is recognised as an area of high biological diversity. Home to 20,000 species of bees in the world, Bhutan is also known as the East Himalayan hotspot. It's worth paying a visit to the kingdom of the Himalayas. 
Biodiversity in Bhutan
With 72.5% of the country's total area covered with forests,
Bhutan
is one of those nations. In fact, to preserve this rich natural resource, it is made compulsory by the constitution of the country to keep at least 60% of the country's area under green cover for the future. Although it is small in terms of population and area size, one will find the most exotic varieties of flora and fauna in Bhutan, with more than 60% of the plant species in the Eastern Himalayas concentrated here. It is also one of the top ten biodiversity hotspots in the world.
Flora of Bhutan - Rhododendrons and Orchids
There is a very rich diversity of flora in Bhutan which thrives in monsoon and spring season. The
Blue Poppy
, the national flower of Bhutan can be found in abundance en route to Jomolhari Trek. There are over six thousand plant species in Bhutan. Among them, at least 300 of them are used for medicinal purposes. Till date, most of the ailments in the country are cured using herbs and such plants. 
Other commonly spotted flora of Bhutan includes the
Pine, Daphne, Junipers, Orchids, Oaks, Magnolias, Giant Rhubarb and Gentian
. There are 46 different species of Rhododendrons and around 360 species of orchids, which blossom in the country. And this diversity is gaining popularity from all over the world. Now even Europe has introduced more than 168 plant species from Bhutan in its union. 
Fauna of Bhutan - Mammals, Reptiles and Insects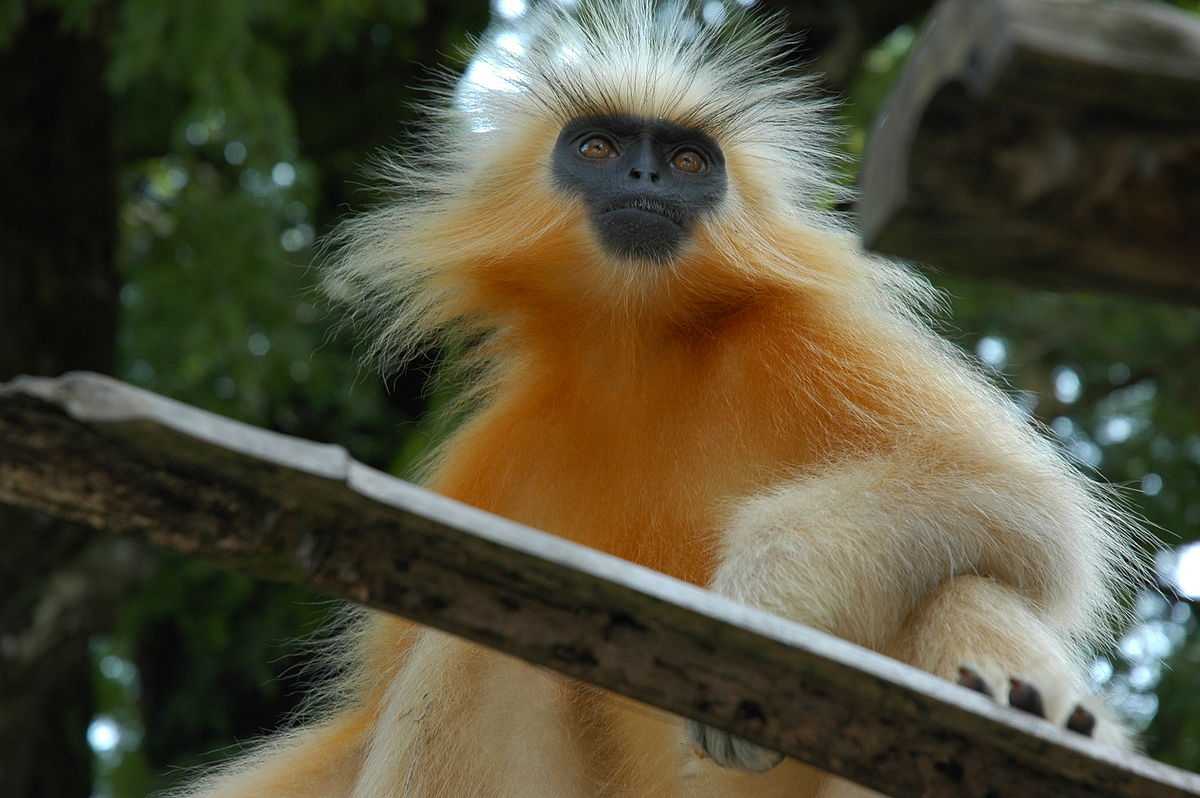 Bhutanese respect their animals a lot. Maybe this is why one can find such a rich variety of fauna in Bhutan. There are around 90 species of mammals in the country. Many animals, which are now in the list of Rare or Endangered Species, can be found in the thick forests of the country. Some commonly found animal species in the high altitudes are
Snow Leopards, Blue Sheep, Red Panda, Takin
etc.
In fact, locals believe that Yeti, a mythical creature whose existence has not been confirmed yet, also resides in the country, amidst the snowy mountains. Temperate zone houses
Leopards, Grey Langurs, Himalayan Black Bears, Wild Pigs, Sambars, Barking Deers, Gorals
etc.
Elephants, Clouded Leopards, One-horned Rhinoceros, Golden Langurs, Swamp Deers
etc reign in the tropical forests in the Southern region.
In fact, Golden Langur is an animal species which is unique to Bhutan. It can be seen along the shore of Manas River in the Southernmost part of the country. Royal Bengal Tigers are also found in the national parks and wildlife sanctuaries.
Birds Found in Bhutan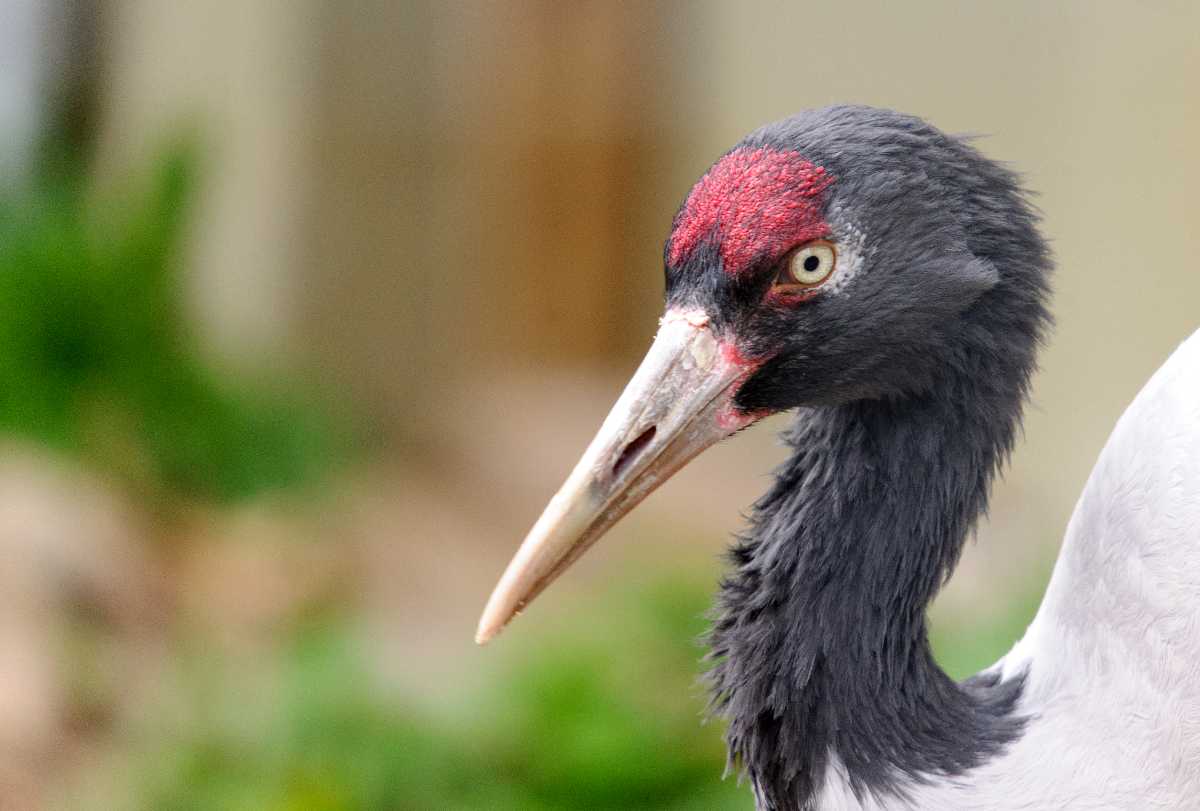 And not just mammals and land animals, but Bhutan is a haven for bird species as well. It is an internationally recognized bird zone. Almost 770 species of birds are found in the country, many of which are endangered. 415 of these species are the country's own residents, which migrate from one part of the country to the other, depending upon the climatic conditions.
A high percentage of these birds is dependent on the country's thick forest cover. Black-necked cranes, white-bellied heron, hornbills and pheasants are very few of the many species which can be found here. During winters, many beautiful birds migrate here from different parts of the world. There are almost 50 such species of birds and includes
Thrushes, Waders, Ducks
etc.
White-bellied Heron, Pallas Fish eagle and Blyth's Kingfisher
are few of the 16 endangered bird species which are found in here. 
Tropical and Subtropical zones of the country house most of the population of birds. Higher altitudes do not witness many birds flying around. Only 94 bird species are found in the region lying above 4000 metres, against a total of 700 species which are found below 2000 metres.
Reptiles and Butterflies of Bhutan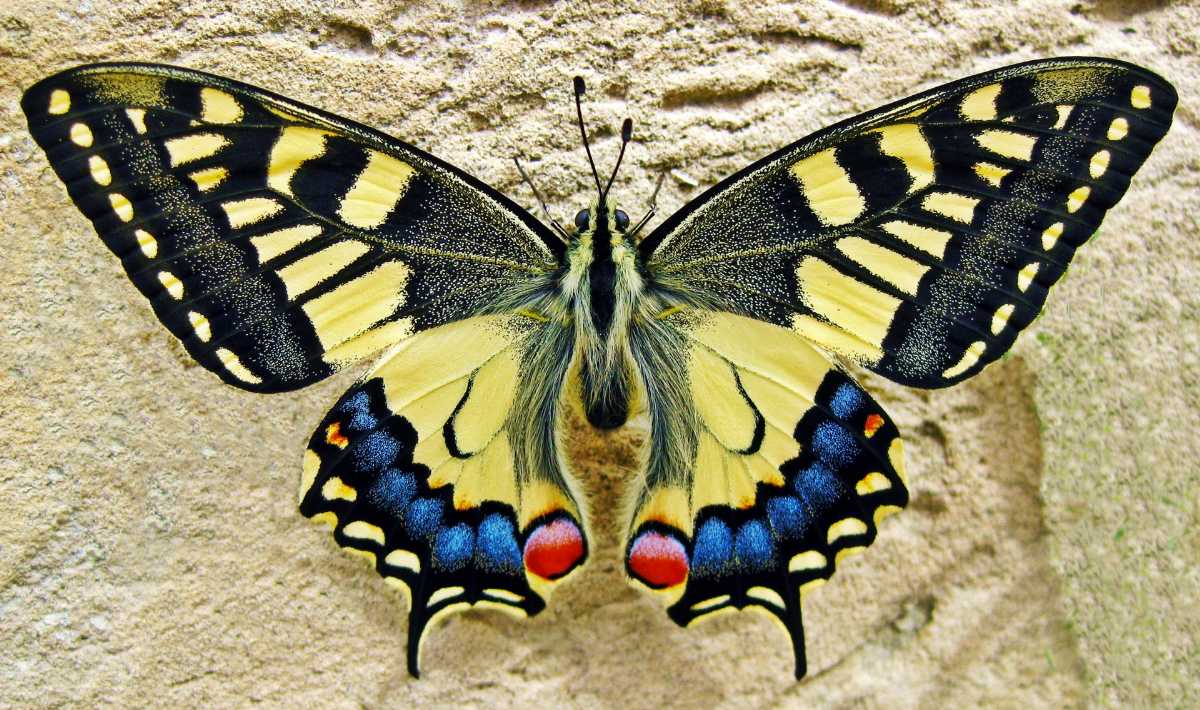 Crocodiles, gharials
and different variety of lizards can be found in Bhutan.
River turtles and pythons
are also prevalent here. These are mostly found on the banks of the rivers or in the green forests. Moreover, Bhutan is a treasure trove of butterflies, which all of us love.
Swallowtail
and other rare species of butterflies can be found here.
Different Zones in the Country
According to the difference in altitude and geographical conditions, the country can be divided into: 
1. Alpine Zone:
 The region lying at an altitude of 4000 metres and above comes under the alpine zone. There is no forest cover at height this high.
2. Temperate Zone:
 The region lies at an altitude between 2000 and 4000 metres is termed as the temperate zone. The temperature remains moderate here and the weather is never too extreme. Conifer and broadleaf forests can be found here.
3. Subtropical Zone:
 Lying between a height of 150 and 2000 metres, Subtropical Zone has tropical and subtropical kind of vegetation.
Forest Ranges across Bhutan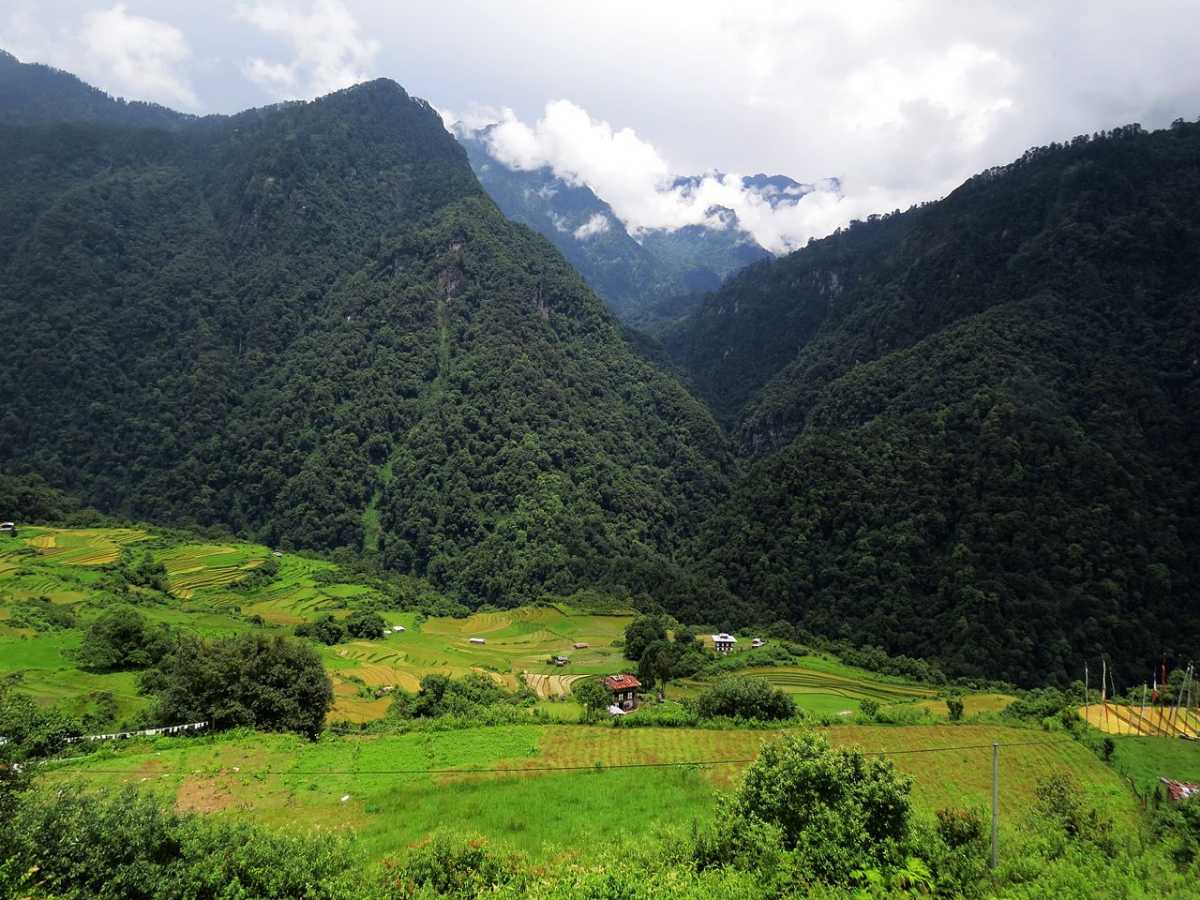 Fir Forests, Mixed Conifer Forest, Blue Pine Forest, Upland Hardwood Forest, Lowland Hardwood Forest, Chir pine Forest, Broadleaf mixed with Conifer and Tropical Lowland forests
are the different varieties of forests in Bhutan. These forests form the home to some of the impressive and rare flora and fauna of Bhutan. The variety of forests differs with the altitude and physical conditions.
Fir Forests, for example, which require high precipitation, are found in areas ranging between 2700 and 3800 metres. Mixed Conifer Forests cover a significantly large area of the country and range between an altitude of 2000 and 27000 metres.  Likewise, each area has a different variety of forest cover associated with it.
Conservation of Flora and Fauna in Bhutan
The country has it all, and it is working non-stop to preserve this rich diversity. To educate people, mostly youth, about the importance of forests and animals, Forestry Day is celebrated every year on 2nd June. On this day, each citizen plants a sapling. This practice has been introduced to keep in check the forest cover of the nation.
There are 4
national parks and wildlife sanctuaries
and 1 strict nature reserve in Bhutan, which protect the animals and plants. Poaching or hunting is strictly not allowed.
Given the wide variety of flora and fauna in Bhutan, it is no wonder why the nation ranks among the happiest countries in the world. It gives equal weightage and importance to its plants and animals, as it gives to its citizens. The efforts made by the government and the locals to protect this valuable natural resource are commendable and are a lesson for every other country in the world.