Bhutan
is known for its people's hospitality and generosity. A guest of one night is like a God to them. Bhutanese men and women are full of kindness and compassion, the qualities rarely found in people in this era, and sharing the same roof as these people is a unique experience you would be lucky to have. By spending time with locals in their village and home, you learn a lot about the culture of that country, the lifestyle of its people, and how we are all so similar, yet so different. It gives you a glimpse and insight into their cuisine, their livelihood and their ancestral history.
Well, you can find this feeling now since many families are opening their homes to tourists, paving the way for the culture of homestays in Bhutan.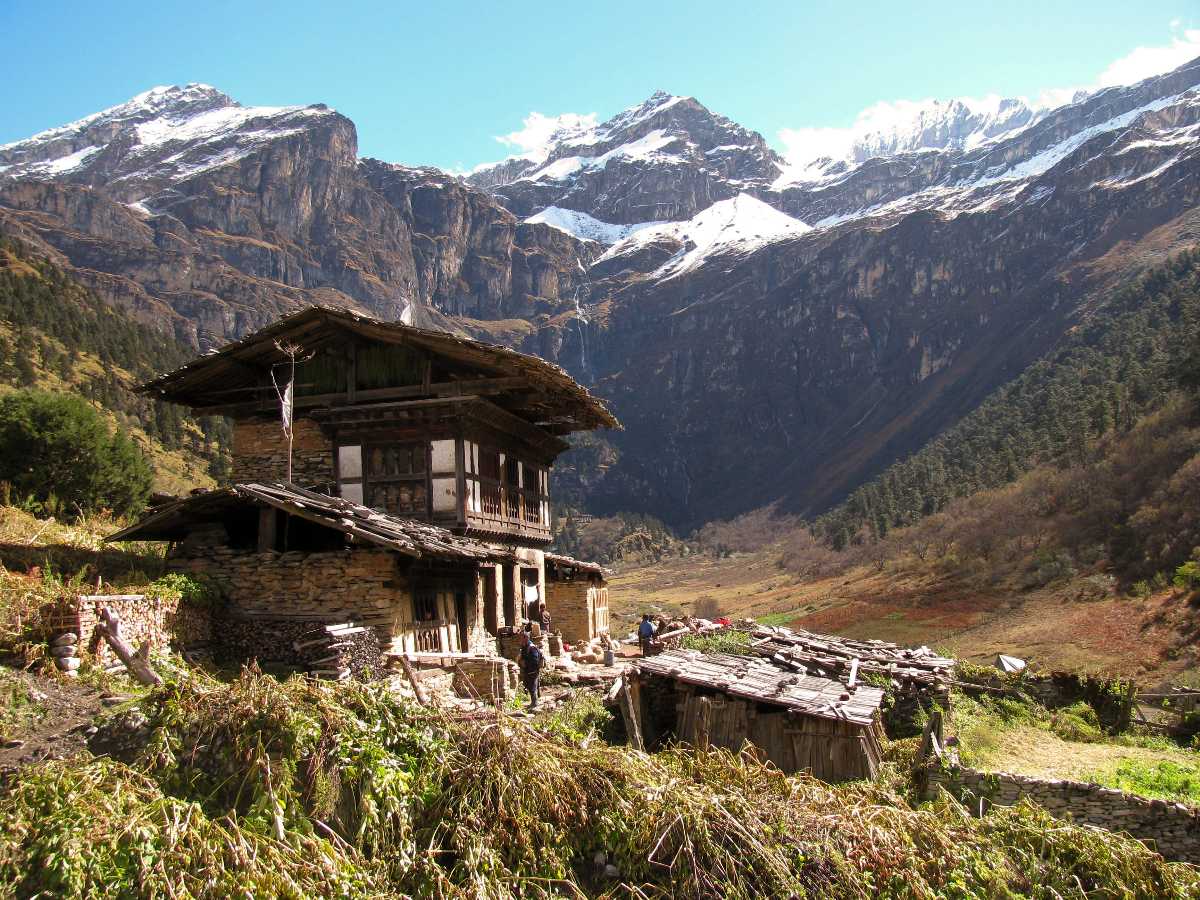 Homestays in Paro, Bhutan
One of the most historical as well as most traditional places of Bhutan, Paro, offers a great scenic view and is one of the best places to spend your vacation in this country. However, there's more to this divine city than meets the eye. The cultural history of this place is very rich, and people of Paro take delight in sharing the details of their vibrant city with tourists. People are very welcoming, and if you wish to reside at a homestay during your time in Paro, then they graciously welcome you with open arms.
1. Paro Village View Homestay, Paro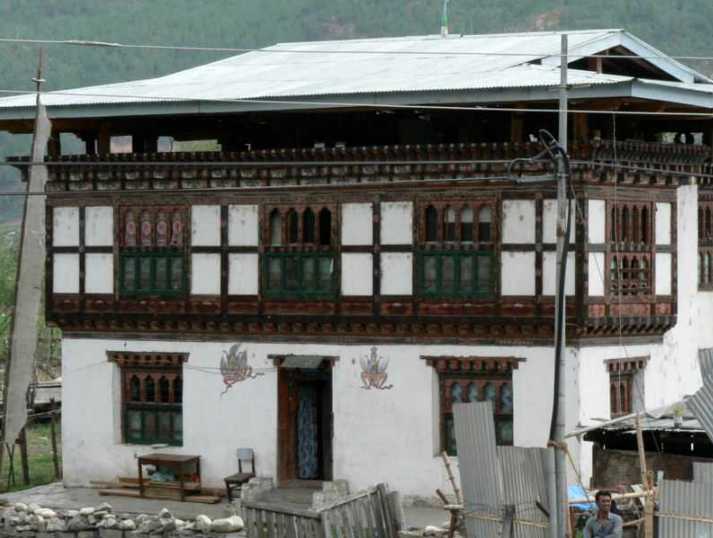 Taking Bhutanese hospitality to the next level, Paro Village View Homestay is the best place to stay if you're looking for comfort, serenity and a home-like environment. Run by a six-membered Bhutanese family comprising of grandparents, two sons and the couple Nima and Tshering, it offers different choices of rooms from which you can choose as per your requirements and comfort.
There is a garden in the front which presents a spectacular view of the surroundings. You can also enjoy the traditional hot-stone bath, a recommended activity after a tiring hike or trek. Apart from this, they have the facility of onsite parking, with a museum, park, restaurants and other provisions in the vicinity.
One room costs around BTN 1500 for one night. The owners have their own rice fields, and the food they serve is homemade and delicious. You will be treated as a member of the family and staying here would make your trip even more memorable and cherishable.
Address:
Bondey-Haa Hwy, Paro, Bhutan
Phone:
+975 17 45 57 71
Check-in Time: 
10:00 AM - 12:00 AM
Check-out Time: 
1:00 PM
2. Namgay's Homestay, Paro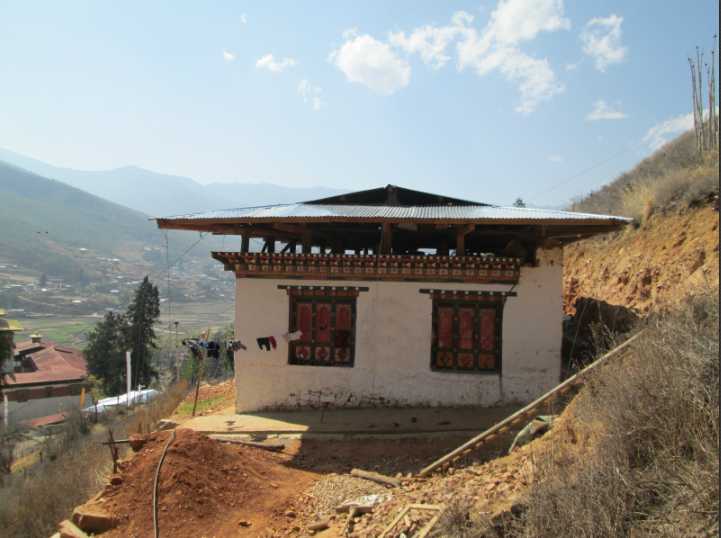 Away from traffic and chaos, Namgay's Homestay is situated in the middle of farmland in front of Dop-Chu River. Offering peace and calmness to one's mind, it is the perfect place to spend a night if you wish to experience Bhutan's famous hospitality with home-like comfort in Paro.
If you are a pet-lover, then you can play with their dog and cat. The pets are just as friendly and warm as their owners. Bhutanese traditional cuisine will be served to you and you can also get to have bonfire which they arrange on demand. 
The rooms are available as per your requirements and the cost of one room is around BTN 2000 for one night. They also offer facilities like television, hot water, laundry and provide essentials like towels, clean sheets, soap etc.
Parking is also available and smoking is strictly prohibited inside the house. The environment and ambience of the place give you the homely vibe, making you feel like you never left home. So, if you are looking for a comfortable and a tranquil homestay, then this is the one for you.
Phone:
+975 17 17 05 54
Check-in Time:
12:00 PM onwards
Check-out Time:
10:00 AM
3. Shaba Homestay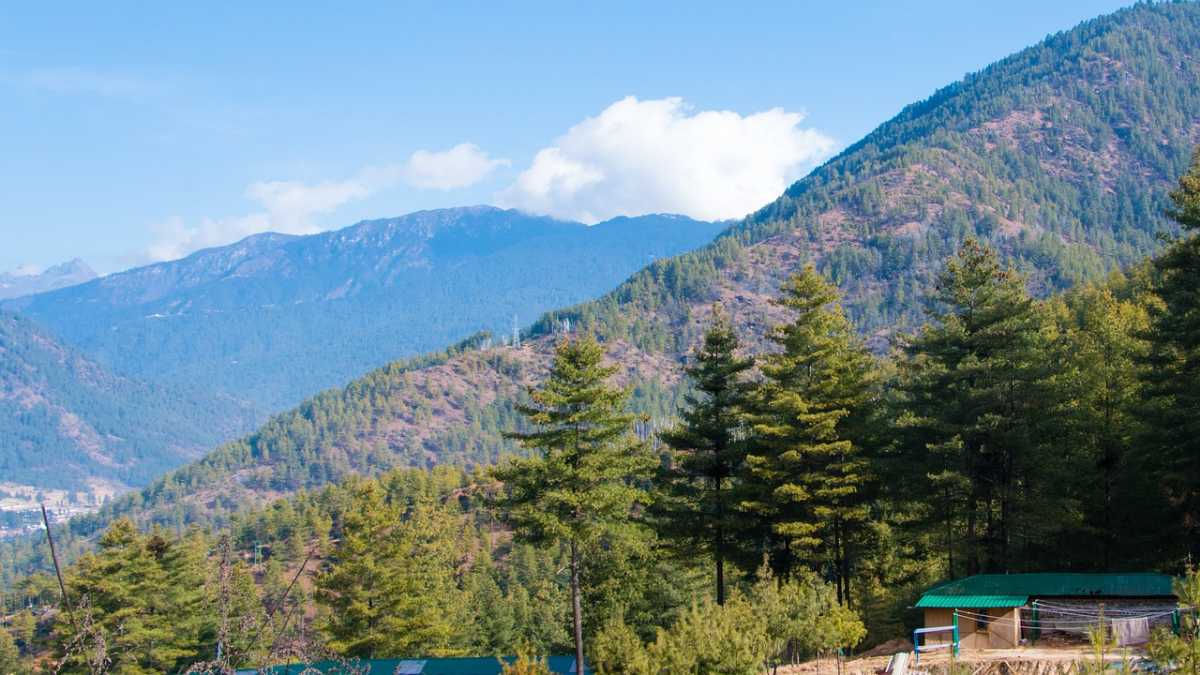 An epitome of friendliness and hospitality, Shabha Homestay offers everything that you could have asked for during your stay at the Kingdom in the Skies. Located 13 kilometres from Paro and 0.4kms away from Thimphu, the house is situated in the heart of a beautiful fruit garden, where the owners of this exquisite homestay grow fresh vegetables.

You will also be welcomed by their dog who wags his tail every time he sees his guests. The place has an aura of tranquillity and serenity.

Providing services such as internet access, laundry, television, barbeque and parking, the charge for a room per night is a little steeper, starting from BTN 3000, and increases as per the type of room and facilities you avail. It is the kind of place which you experience an almost luxurious level of peace and comfort during your stay in Bhutan.
4. Land of Peaceful Thunder Dragon, Thimphu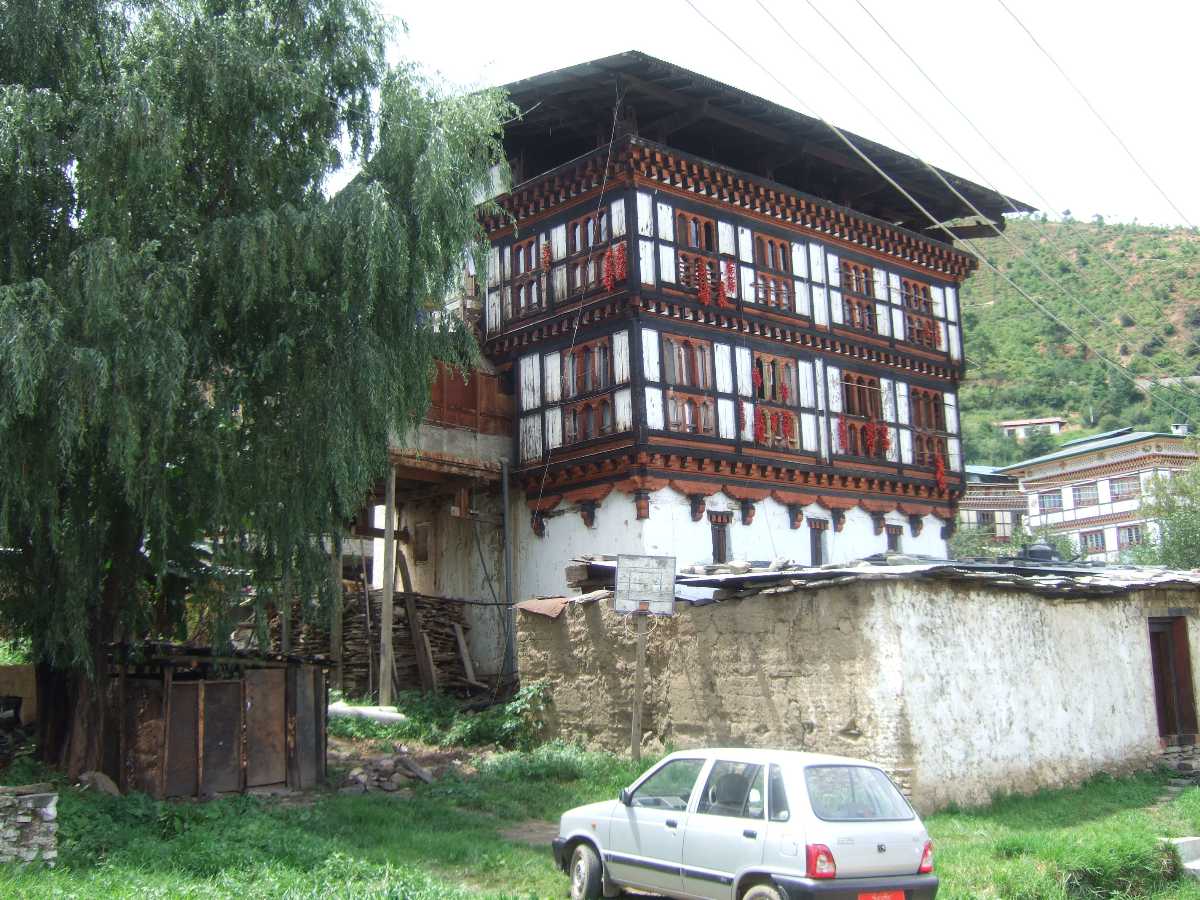 Tucked away in a corner of Thimphu, the Land of Peaceful Thunder Dragon does its best to make you feel at home. The house has facilities like parking, television, internet accessibility, wheelchair accessibility etc. They serve lip-smacking Bhutanese food which will make you forget your homeland's cuisine for quite a while. 

The tariff per room is around BTN 5000 to BTN 6000. The neighbourhood has facilities like a museum, shopping centre, restaurants, hospital, library etc. The rooms are clean and spacious and they provide a view which leaves one awestruck by the beauty of nature. The hosts are hospitable and gentle, providing much more than what you had expected.
5. Therchen's Happiness Homestay, Thimphu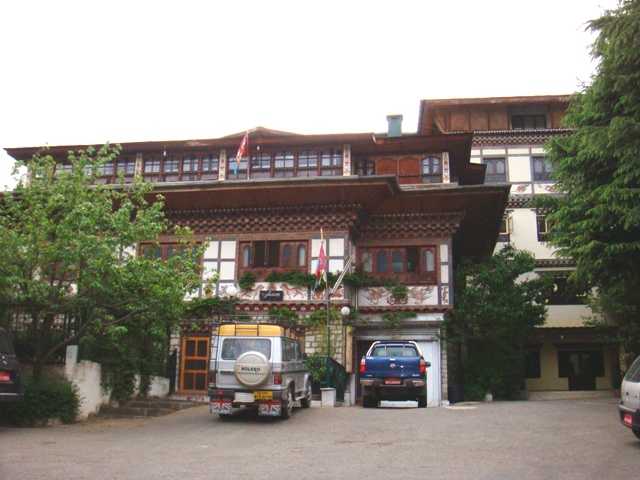 Check-in Time: 3:00 PM onwards
Devoted to making your visit to Thimphu memorable, Therchen's Happiness Homestay literally makes you happy like no other place. The most unique thing here is that you can plant the flower seeds and they will take care of it even after you are gone as a remembrance that you once stayed here.

Providing essential facilities such as laundry, hot water, air conditioning, indoor fireplace etc, it is an exemplary place to stay at. With per room costing around BTN 2,087 per night, you will get a warm welcome and divine treatment here - the kind that you surely don't want to miss.
6. Haa Valley Homestay - Chimi's Homestay
Run by Ugyen and Chimi, this little homestay in Haa Valley is located in the Dumchoe Village, at the base of three hills known as 'Miri Punsum'. The family has a dog and a cat as their pets, who are more than happy to welcome guests to their home as warmly as the owners will.

The rooms are big and bright, and the best room price is BTN 1,349 for one night making this quite an affordable option during your stay in Bhutan. Providing free parking to its guests, you can also ask for vegan or vegetarian food as per your needs and beliefs.

The owners interact and chat with guests, making them feel at home without any unease. So if you are seeking accommodation in Haa Valley, then this is the place for you.
7. Noryang, Homestay Bumthang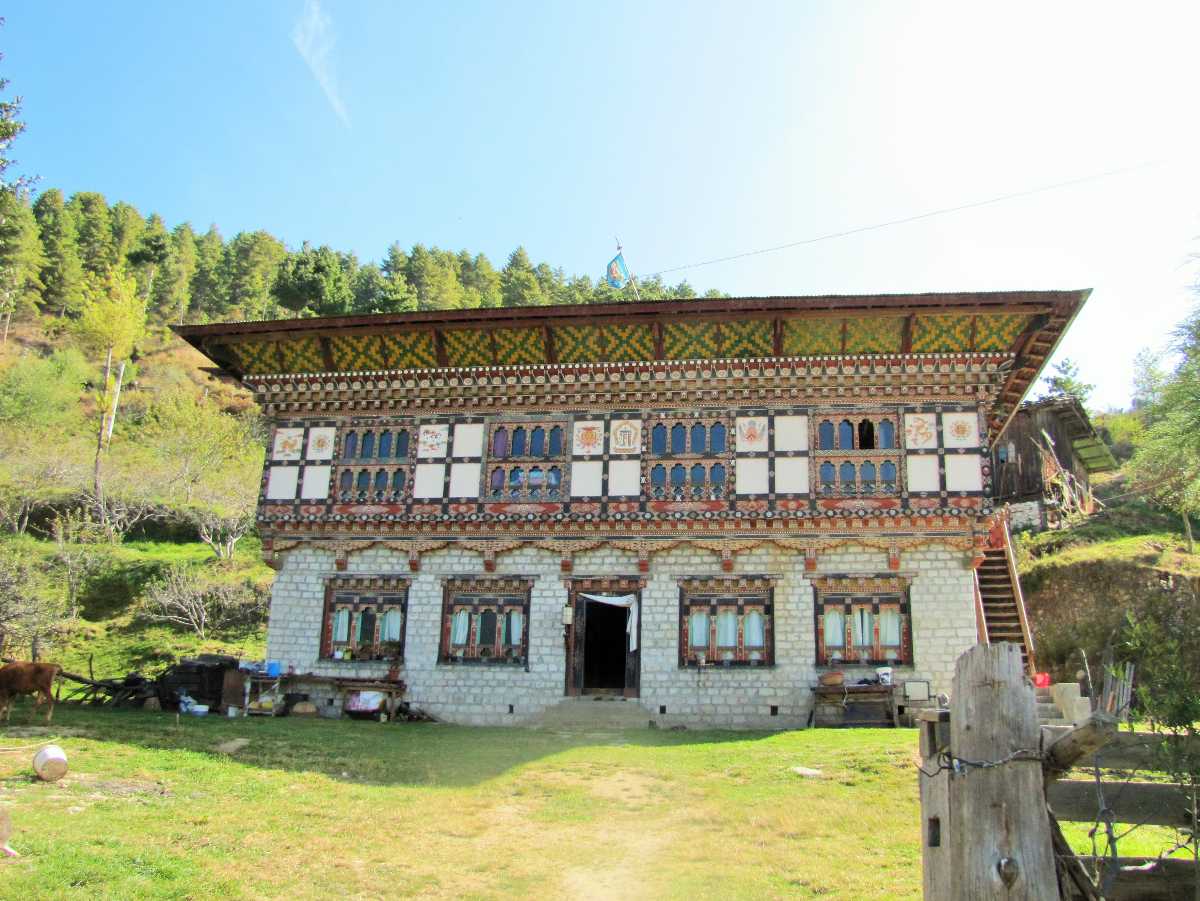 Address: Tang Bumthang, Bumthang, Bhutan
Phone: +975 17 91 96 95

With a peaceful environment and serene ambience, Noryang Homestay is the best place to stay in Bumthang if you want to experience Bhutanese hospitality at its best. Run by Tshering Wangmo, it has facilities such as a western-style toilet and hot water.

There is a little grocery shop downstairs which sells the basic day-to-day amenities. Moreover, Tag Rimochen temple is situated in the neighbourhood where Guru Rinpoche is believed to have meditated in a cave in the 8th century. You can also enjoy and experience this at very reasonable prices.

So, the next time you visit this region, don't overlook spending one night at one of the many homestays in Bhutan, and you will not have to feel isolated and alone and any other unease that comes from being in a foreign country. You will have a family, homemade delicious food and a home - a home which you will remember throughout your life.