The zeal to explore something new every day is what differentiates humans from other creatures. We would be lying to ourselves if we said that the intimate interaction with nature in dense forests, exquisite animal species and pristine lakes do not enrich our lives. After a day full of hard work and chaos, when we go to bed with tired eyes, we all dream of exploring the unspoilt parts of nature. The wildlife sanctuaries of
Bhutan
, preserving the rich resources of the nation displays the rare flora and fauna of the region.
With this goal in mind, there are four Wildlife Sanctuaries in Bhutan, all very spectacular and must-visit sites.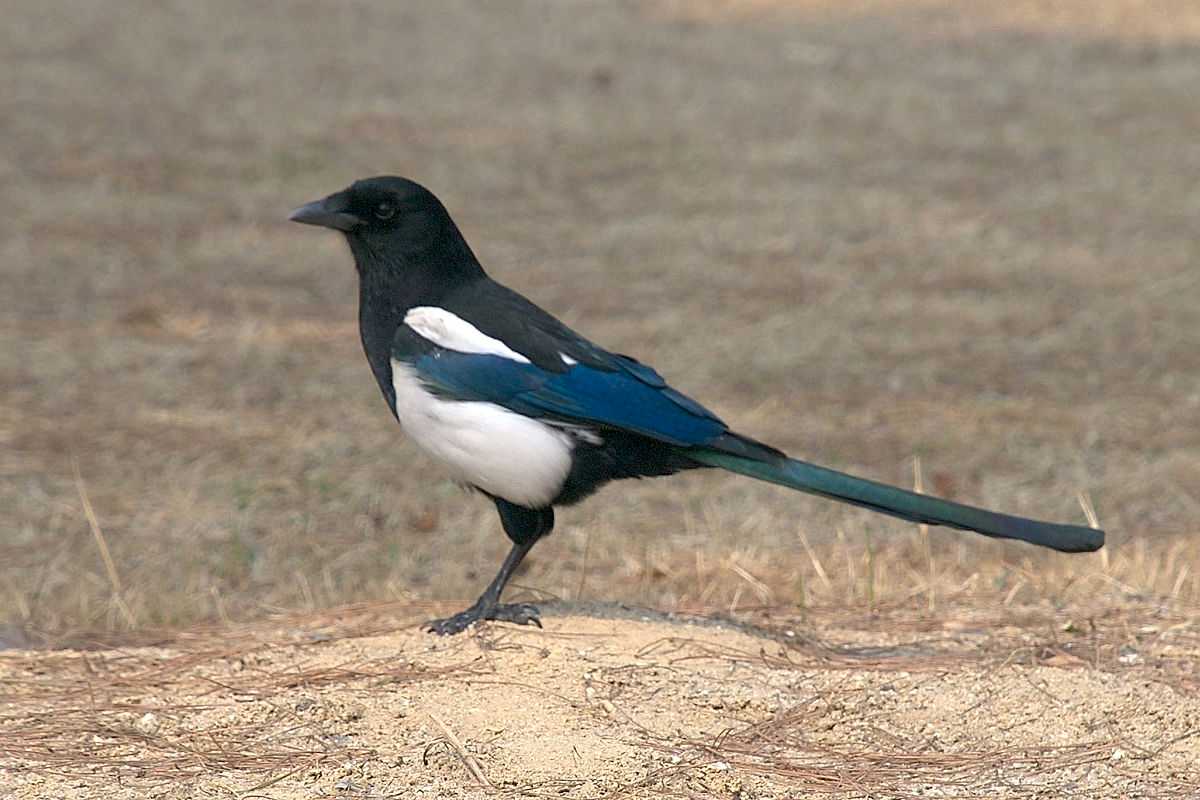 Located in Trashigang District, in the easternmost ecosystems and landscapes of Bhutan, Sakteng Wildlife Sanctuary is immensely popular among the tourists and locals.

Best time to Visit:
March to August
Flora and Fauna
It holds a lot of importance by inculcating eastern blue pine, a typical coniferous evergreen which is found in the vicinity of long stretches of Himalayas. It grows in the mountain valleys which are present at a height of 1800m - 4000m above the sea level. Bhutan's national flower, the blue poppy, also blooms here and looks fascinating in the spring season.
Not just the exquisite flora, but even the fauna of this place is amazingly vivid. A prudent bird called black-rumped magpie, which is regarded as one of the most intelligent birds and believed to be one of the most intelligent of all non-human animals, can be spotted here
This sanctuary is also renowned to keep uncanny creatures such as yeti, the abominable snowman. Although there is no such scientific evidence of this mythical animal, locals will always give you an anecdote or excerpt about their encounter with it. And even though you know that it is just a speculation, it is always fun to go inside with hope of might actually seeing one.
2. Bumdeling Wildlife Sanctuary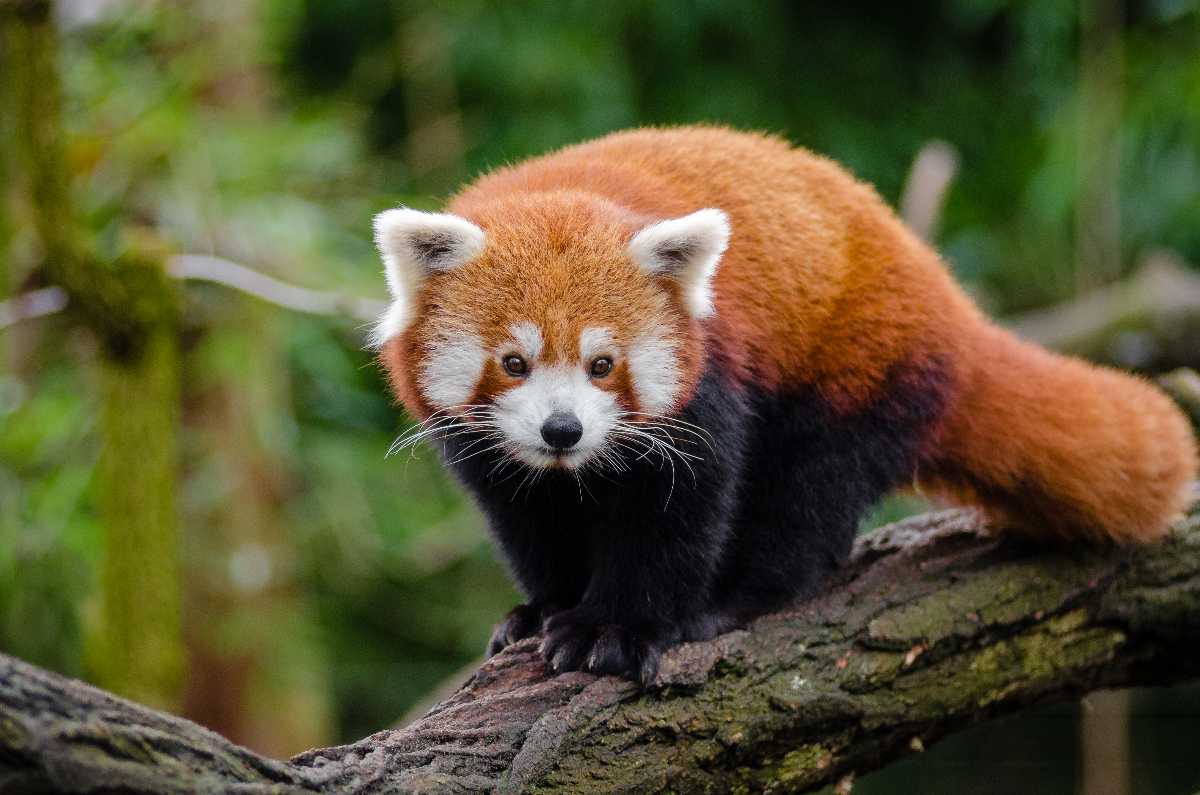 Bumdeling Wildlife Sanctuary is located in the north-western part of Bhutan covering an area of 1,545 square kilometres with 420 square kilometres of buffer zone encompassing parts of Trashiyangtse, Lhuentse, and Mongar district.
This quaint sanctuary shares border with Tibet region of China and northeastern regions of India. The sanctuary has been equipped with extra security checks because of one of the endangered species that it protects, i.e. red panda.
Flora and Fauna
The Red panda is considered to be a very calm and sluggish creature. They are believed to spend 14 to 18 hours on trees, eating twigs most of the times. It is always bewildering to see one of these endearing creatures.
This protected area also hosts migratory and breeding grounds for black-necked cranes that come here every year from mid-November to early March. Bumdeling wildlife sanctuary is pure heaven for many butterflies. Almost 130 species of beautiful butterflies are known to inhabit here and watching them hovering around flowers is always remarkable.
Attractions Nearby
Apart from natural beauty, the religious and cultural aspects of human beings are also known here to thrive. Rigsum Gompa, the mystic Singye Dzong and Dechenphodrang Lhakhang, all of these places have very tranquilising vibes and it is always good to spend some time here.

Best Time to Visit:
The best season to visit this splendid place is from March to August.
3. Jomotsangkha Wildlife Sanctuary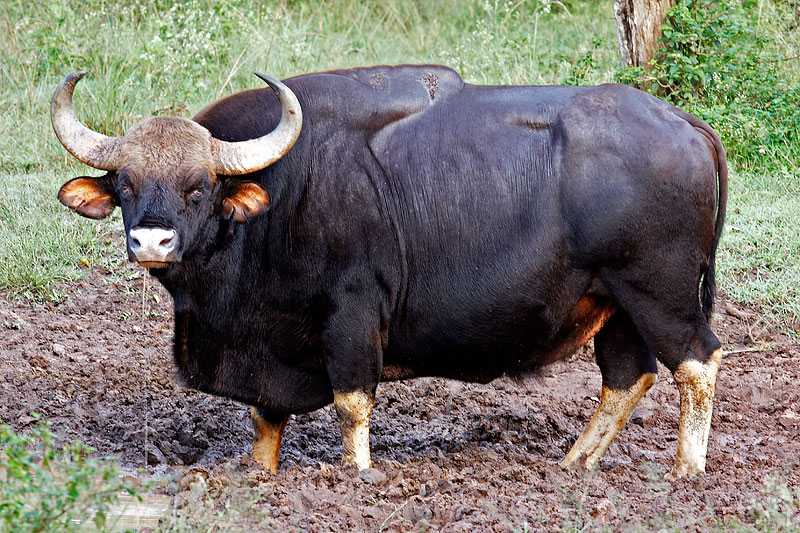 Pride of South-eastern Bhutan, Jomotsangkha Wildlife Sanctuary was formerly known as Khaling Neoli. Sharing its borders with the state of
Assam
, it is the smallest protected region in the country area-wise, spanning an area of around 335 square kilometres.
Its altitude going as high as 1500 metres, the aura of this wildlife sanctuary refreshes one's soul and tempts one to forever stay in these surroundings. The forest cover ranges from evergreen subtropical forests to broadleaf evergreen forests. The green cover is immense which keeps the air pure and pollution-free.
Flora and Fauna
Giving its visitors plenty of reasons to go open-mouthed, the major highlight here is the presence of rare Pygmy Hog, which attracts hundreds of visitors from all around the globe. Apart from it, there are various other wildlife species such as Gaur, Asian Elephants, Tigers and Hispid Hares, which only lucky ones get to see in their lifetime.
With beautiful birds like Chestnut-breasted partridge and Rufous-necked hornbill often spotted perched on the branches of trees, cooing and making the environment even more tempting, this is one of the must-visit wildlife sanctuaries of Bhutan.
Best Time to Visit:
The ideal months to visit this treasure trove are March to May and late-August to November. It is because the temperature during this time is just perfect for fauna to thrive and many animals can be spotted at this time.
4. Phibsoo Wildlife Sanctuary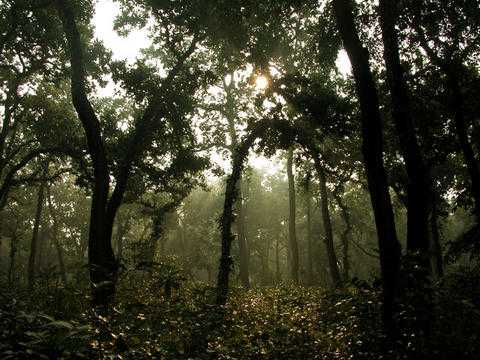 Originally set up to protect the natural sal forests of the country, Phibsoo Wildlife Sanctuary is truly a marvel to behold. Housing only a sparse human population, it is located in the southern part of Bhutan, sharing its border with the Indian state of Assam.

Flora and Fauna:
Home to many endangered animal species such as Golden Langurs, Gaur, Asian Elephants etc, the speciality of this wildlife sanctuary is its Chital Deers (Spotted Deers). Many birds, including hornbill, are found here in predominant numbers.

Best Time to Visit:
Due to its rich wildlife population, it attracts many travel enthusiasts every year. The best time to visit is from March to June and September to November.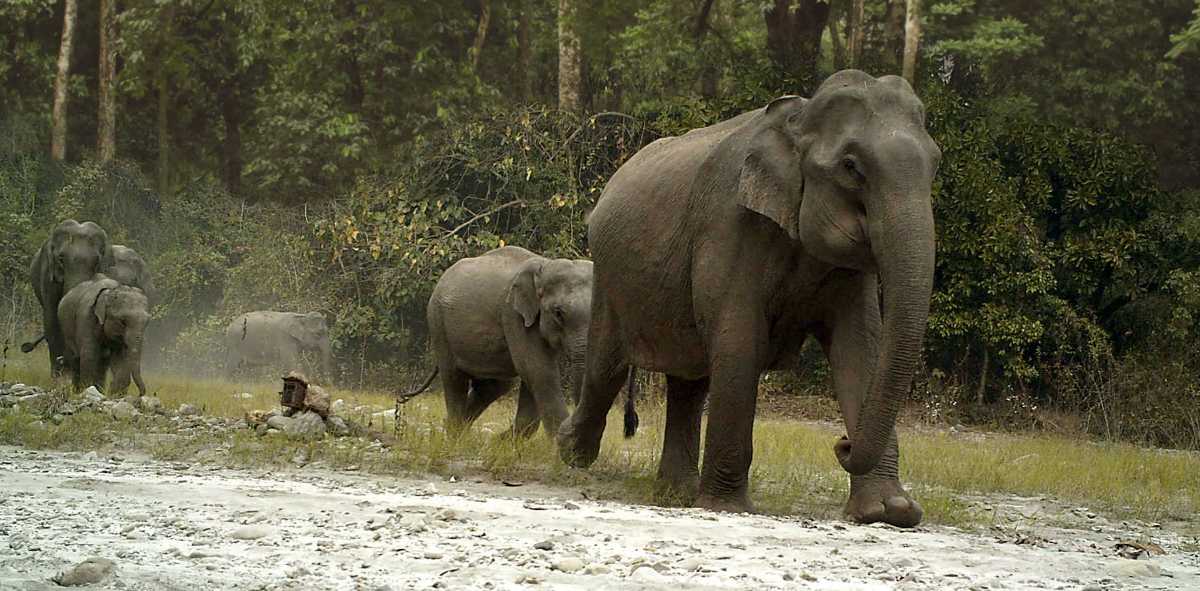 The oldest national park in Bhutan, Royal Manas National Park is one of the largest national parks in the country. Known as the "conservation showpiece of the Kingdom", it is the largest example of tropical and sub-tropical ecosystems in Bhutan. Occupying south-central Bhutan, it shares its southern borders with Manas Tiger Reserve in India.

Flora and Fauna
Rich in wildlife species, including many of the endangered ones, it is a natural marvel that displays the distinct flora and fauna of Bhutan and the Himalayan Region. Officially set up in 1966 as a wildlife sanctuary, the Royal Manas National Park was later converted to a National Park in 1993.

Best time to visit: August to November

Attractions Nearby
Spread across an area of 1,057 square kilometres, it covers the districts or dzongkhags of Zhemgang, Sarpang and Pemagatshel in Southern Bhutan.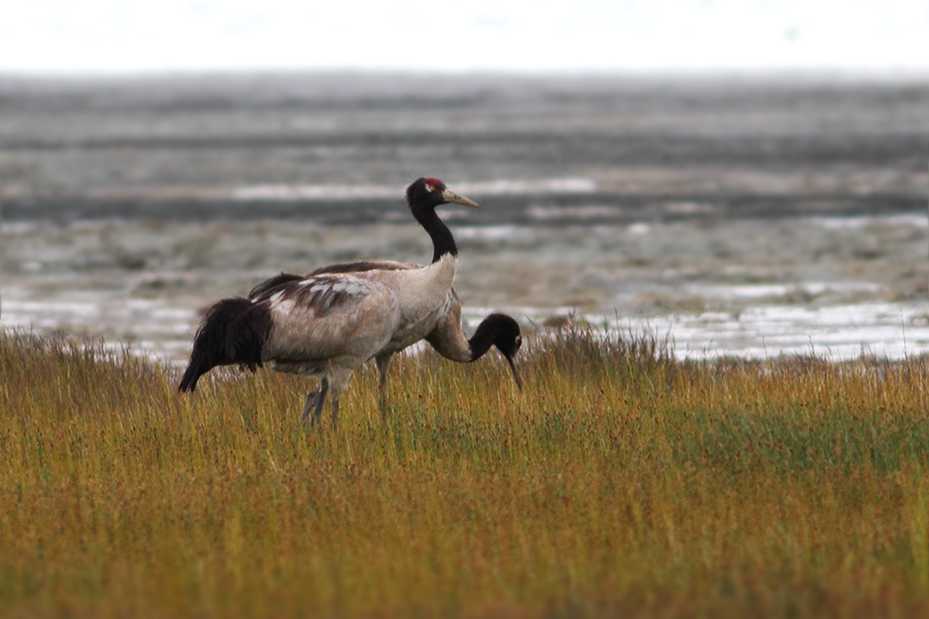 One of the most spectacular national parks in Bhutan, Jigme Singye Wangchuck National Park is considered to be a boon to many rare birds which migrate here from different countries every year.
Flora and Fauna
There are plenty of endangered bird species that are found here including the Black-necked Crane. Eight out of them are considered globally threatened including the White-bellied Heron and the Rufous-necked Hornbill, as well as the Wood Snipe and Great Hornbill.
One gets to see a buffet of different types of birds here, ranging from tall to small to clever to flesh-eating and so on. Among animals, this national park harbours tigers, Himalayan black bears, red pandas and golden langurs.
Best Time to Visit:
This park is considered as one of the largest national parks in the country. The environment is so serene and pristine that one can't stop admiring the beauty of nature. The best season to visit is spring season when the flora is blossoming at its most.
Timings:
12:00 AM to 12:00 PM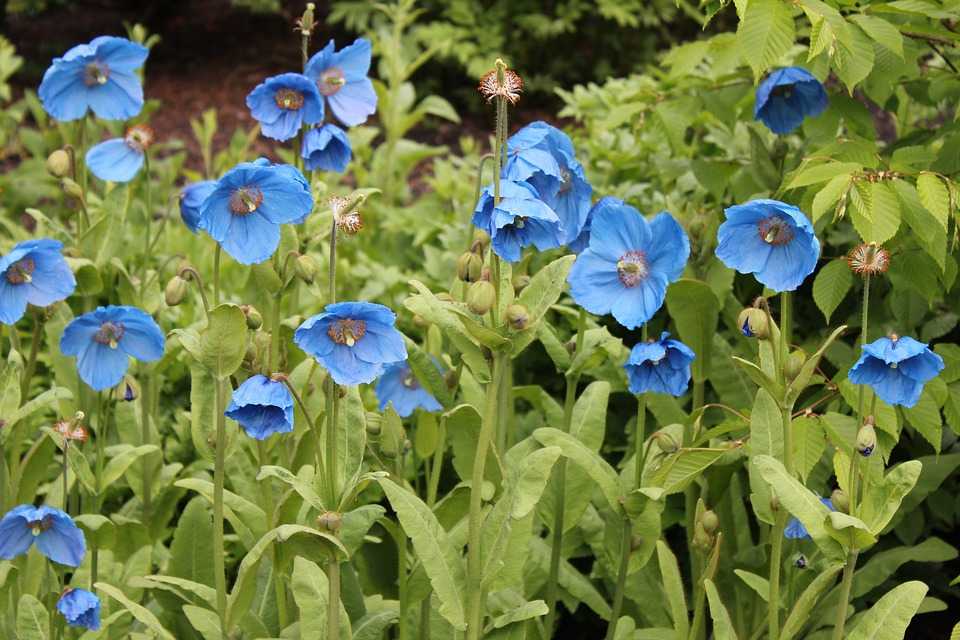 Jigme Dorji National Park is the second largest national park of Bhutan. It occupies almost the entire Gasa District, as well as the northern areas of
Thimphu
District,
Paro
District,
Punakha
, and
Wangdue Phodrang
Districts. It stretches over an area of 4316 km², thereby spanning all three climate zones of Bhutan, ranging in elevation from 1400 to over 7000 meters.
Since it is located at a very high altitude, it is advisable that you carry vomiting bags and pills with you, since the chances of altitude sickness are high. The park is so big in an area that you would need the support of locals while visiting this park, else you might find yourself bewildered in the hysterically-long, never-ending maze. It is of great economic significance also as tourism is said to have originated in Bhutan from this national park.
Best Time to Visit:
February to May
Flora and Fauna
The park provides sanctuary for 37 known species of mammals including several endangered, threatened and vulnerable species, such as the snow leopard, clouded leopard, Bengal tiger, bharal or Himalayan blue sheep, black musk deer, Himalayan black bear etc.
It has also brought in it different varieties of ethnic flora and the blue poppy. Inhabited by more than 300 species of endemic birds, the most fascinating aspect of this park is that the national animal of Bhutan, Takin, is also found here.
Seeing a country's national flower and national animal in one park itself is surely something that only people with sheer luck get to experience.
Timings:
Monday - Friday: 9:00 AM to 5:00 PM
Saturday - Sunday: Closed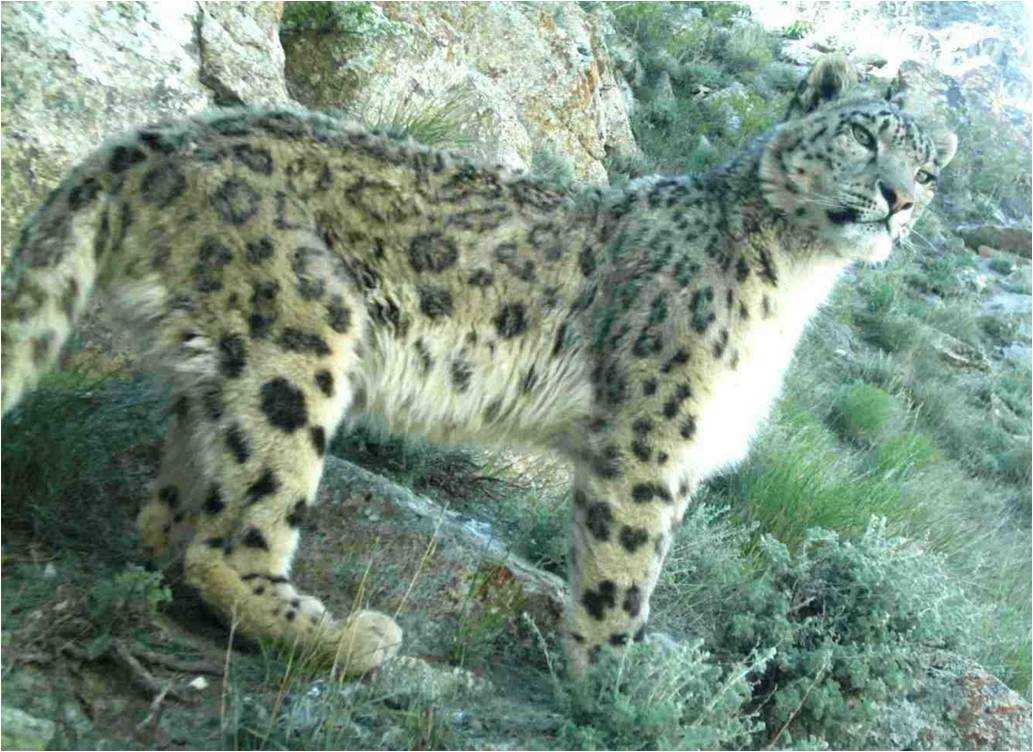 Formerly known as Thrumsing La National Park, Phrumsengla National Park is situated in Mongar in eastern Bhutan.
Flora and Fauna
An epitome of beauty and splendour, this national park houses red pandas, snow leopard, Royal Bengal Tiger and many other endangered species.
The newest national park in Bhutan, the flora of the park makes one's eyes gleam with delight.
The park is of utmost significance in the country because it preserves the last patches of alpine and fir trees.
Apart from flora and wildlife, the cooing of birds here is a pleasure to ears.
Rufous-necked hornbill is found in significantly large numbers and its sight adds to your adventure experience.
Best Time

Spring and autumn months are the best seasons to visit this little paradise of wildlife and flora.
Timings:
9:00 AM to 5:00 PM
Points to Keep in Mind While Visiting the Wildlife Sanctuaries of Bhutan
1. Bhutanese value their resources a lot. So, while you are in the wildlife sanctuaries, please make sure not to harm any animal or plant.
2. You will be amazed to see the purity of the soil, rivers and air in Bhutan. Everything is unpolluted and clean. You are expected to keep this cleanliness intact and not to litter.
3. Please keep in mind that feeding animals or birds is strictly prohibited.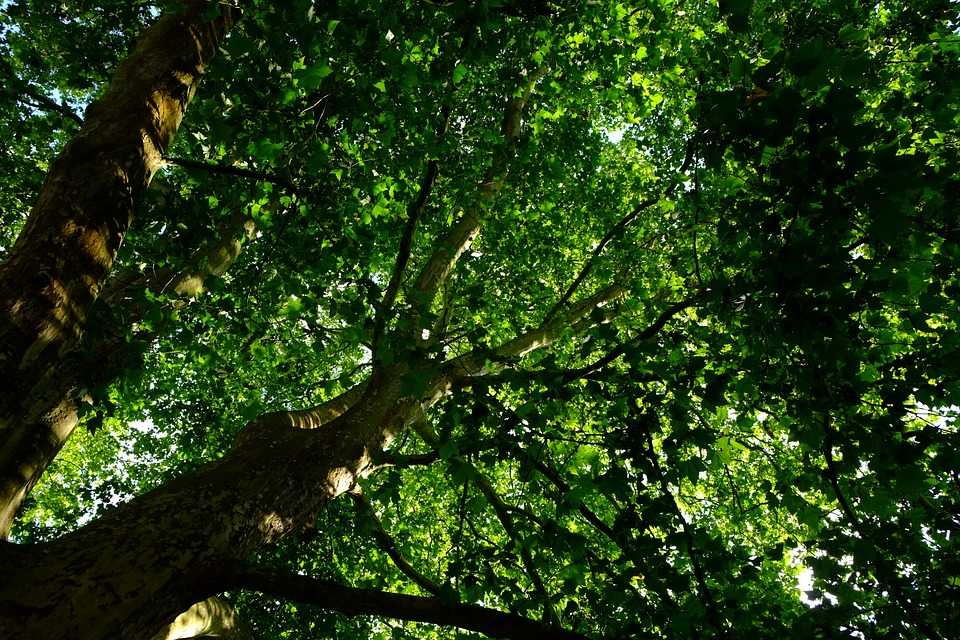 FAQs
1. How many Wildlife sanctuaries does Bhutan have?
Bhutan has 4 wildlife sanctuaries, 5 national parks and 1 nature reserve
2. What is the best time to visit Jigme Dorji National park?
February to May
3. Which is the national animal of Bhutan?
Takin
4. Which is the oldest national park in Bhutan?
Royal Manas National park
5. What animals are found in Royal Manas National Park?
Himalayan black bear, Royal Bengal tiger, Pangolin, Dolphin, One-horned rhinoceros
Wildlife is the nature's most precious treasure which needs to be safeguarded. This is ensured at the wildlife sanctuaries of Bhutan. Guess that is why one gets to enjoy most natural of beauty in the country!