Tashichho Dzong is one of the landmarks of Thimphu that stands out and can be sighted from afar. It was first erected as a building of blue stones named imaginatively as Dho-Ngon Dzong in 1216 AD. Zhabdrung Ngawang Namgyal took over after defeating the followers of Lama Gyalwa Lhanangpa in the 17th century.
It was rebuilt totally and given its present name after that. There are two parts of the Dzong, the upper and the lower one. The dzong was built on the Dho-Ngon hill (bluestone) but now the fortress has been built into a large building.
The fortress was enhanced in 1694 by the fourth secular ruler of Bhutan, Desi Tenzin Rabgye and become more spacious. However, it was ravaged by fire four years later and had to be restored once again. Chogyal Sherab Wangchuk, the 13th Desi (secular ruler) added to the construction in 1741, making it aesthetically appealing as well. Unfortunately, fire gutted the building yet again during the time of the 16th Desi who had the entire fortress relocated to the present site.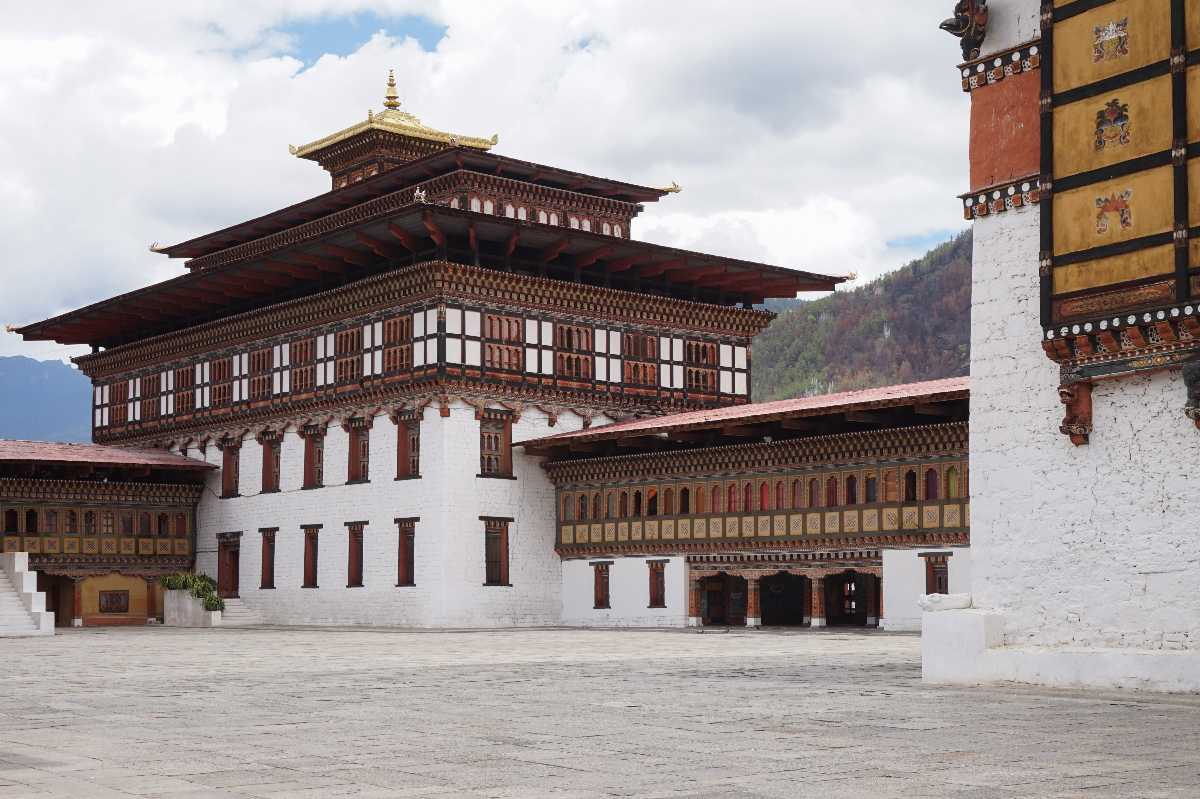 It was renovated to represent a modern building in 1969 by the reigning king Jigme Dorji Wangchuck. Amazingly, the entire construction was done traditionally without nails or by following a written and formal design. The Earth Bord Year of 1969 saw the fortress sanctified by Je Khenpo Thri Zur Thinley Lhendup as well as Dorji Lopon Nyizer Tulku. The National Assembly of Bhutan does not meet within the fortress at present with the quarters turned into the secretariat and rooms for the ruling monarch.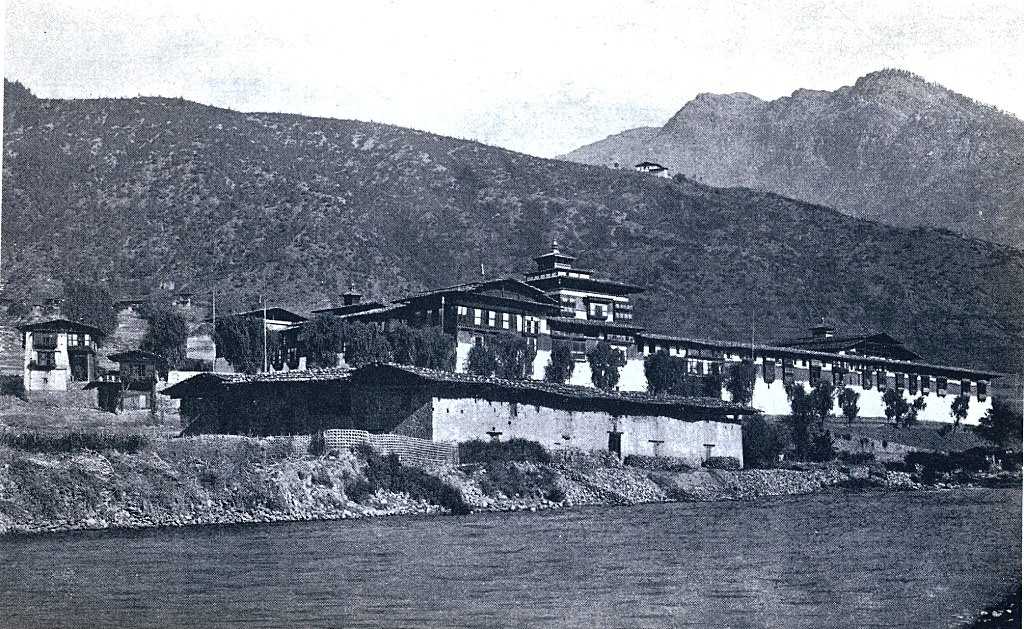 Built by Lama Gyalwa Lhanapa in 1216, it was overtaken by Shabdrung Ngawang Namgyal in 1641. But the initially constructed dzong was destroyed in a fire in 1772. At the original site, now stands
Dechen Phodrang Monastery
. The monastery was relocated in the current location. But since then, it has been destroyed three times in natural fires. It was severely damaged in an earthquake in 1897 and later consecrated in 1902.
The dzong was renovated in 1952 when the country's capital moved from
Punakha
to Thimphu. The dzong, as we see it currently, is the one built after 1952 by King Jigme Dorji Wangchuck. The most striking feature, out of everything, is that the dzong is as glorious as any even after going through so many natural disasters. Its grandeur still stands as it is, making it a marvel.
It has been hit by fire and earthquake several times but has stood strong through the hard times. It was renovated in 1772 and then 1962 when the capital of Bhutan in 1952.