Punakha Dzong was one of 16 dzongs built by the Zhabdrung during his rule. It has three courtyards instead of the standard two courtyard layout like other dzongs in Bhutan. The first courtyard is used for administrative functions and houses a large Bodhi tree and white-washed stupa.
It was built-in 1638 by the Namgyal who was prophesized by the Padmasambhava that he will find out an auspicious location for the construction of the fortress. The location was discovered by the Zhabdrung who laid the foundation stone of the temple.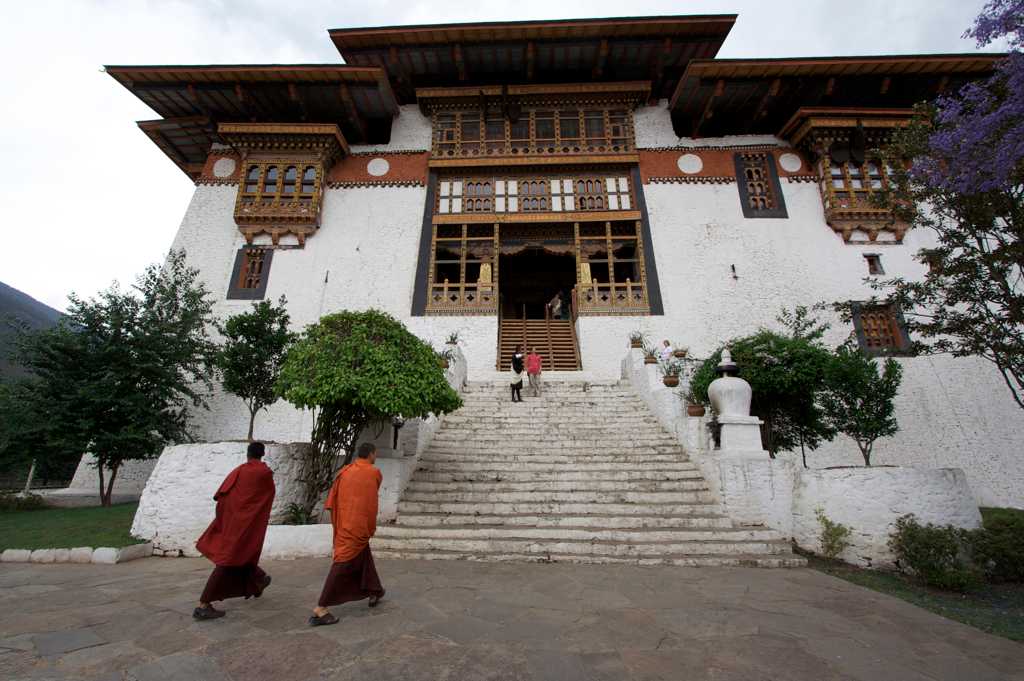 In the second courtyard are the residences of the monks. The halls here hold great historical significance as the location of Ugyen Wangchuk's coronation and the ceremony in which the King became the Knight Commander. The third courtyard contains the well-preserved remains of Pema Lingpa and Ngawang Namgyal which is closed to the public.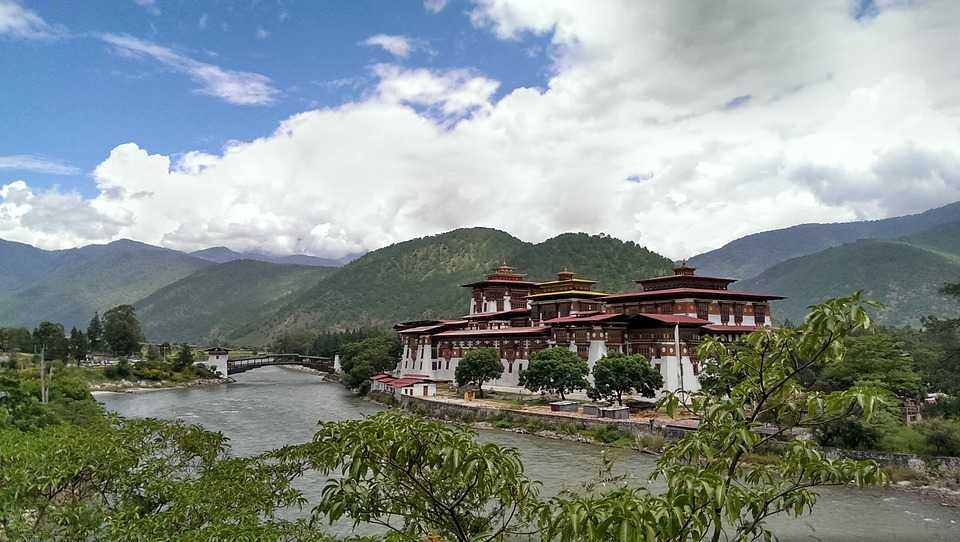 The dzong has defensive fortifications that were built to protect it from any attacks from enemies. There is a wooden stairway, and the heavy wooden door closed at night, along with a draw-bridge which is the only way to enter. The central tower here, called the "utse", is around 1,200 metres (3,900 feet) tall which was once a look-out spot against threats.
The utse includes a stunning gold dome. In the south zone of the dzong is the "hundred pillar assembly hall" (although there are less than 60 pillars in it) which hold commissioned murals of the life of Buddha and gold panelled pillars. In the north zone is a cremation ground marked by a large chorten.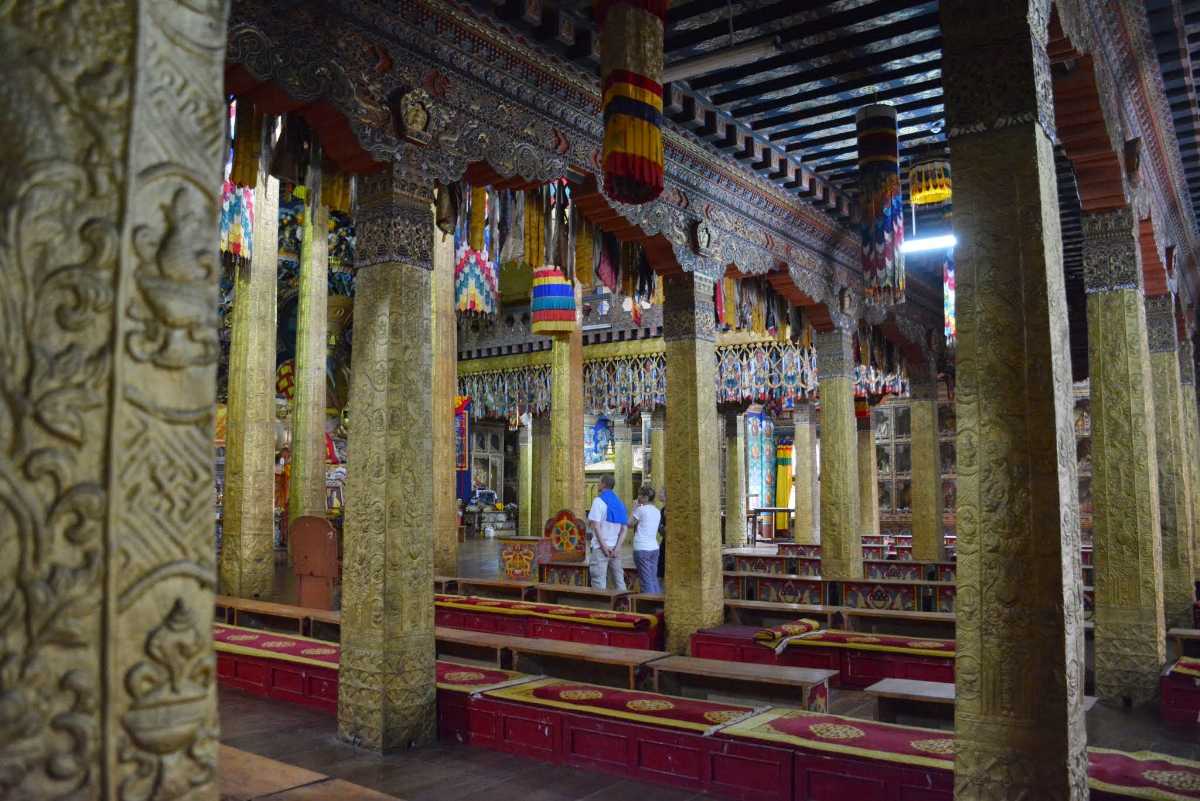 The six-storey watchtower is the most extensive feature of the dzong. It has several courtyards and defence fortifications to protect the building from the enemy. The different courtyards serving different purposes are made from wood and stone with the intriguing wood and stonework in the interiors of the place. A separate courtyard has been built for the monks which have a capacity to house 600 monks. It is also the destination for a royal wedding where the wedding of the former princes of the Wangchuck dynasty took place. It is a miracle in itself that the second largest Dzong of Bhutan just took one year to complete.