Ice cream is the most iconic dessert of all time, and when in
Delhi
, you can choose from a plethora of ice cream parlours (ice cream-trucks and stores) to dig into your favourite ice cream flavours! From popsicles to sundaes or just the classic ice-creams, here's a list of outlets where you can eat all your preferences! We bring you the best ice-cream parlours of the capital!  
1. Naturals Ice Cream, CP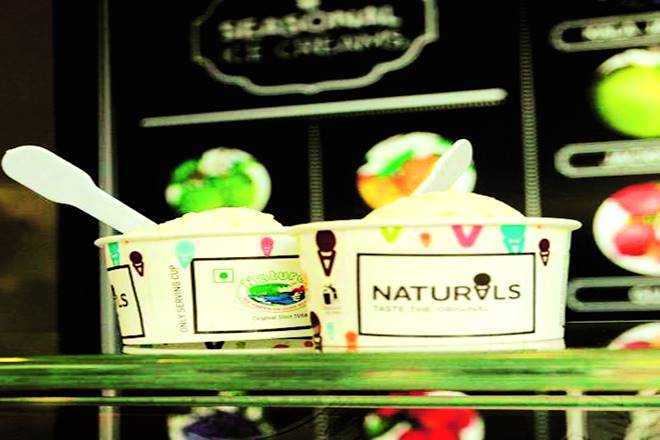 Much to a Delhiites delight, Naturals finally made its way to the capital city. It needs no introduction, as the name says it all. They use lesser preservatives and natural ingredients to prepare their delicious and healthy ice cream so you can gorge without guilt! One can taste natural ingredients that go into the making of the Naturals' ice cream as opposed to other ice cream parlours. Their seasonal chikoo and Alphonso are to die for! You can also satiate your midnight ice-cream cravings at Naturals as it is open until 1 AM. 
Address: Block L, Connaught Place
Must-Try: Tender coconut, Sitaphal, Alphonso, Pistachio, musk-melon. 
Cost for two: INR 300
2. Gelato Roma, Hauz Khas Village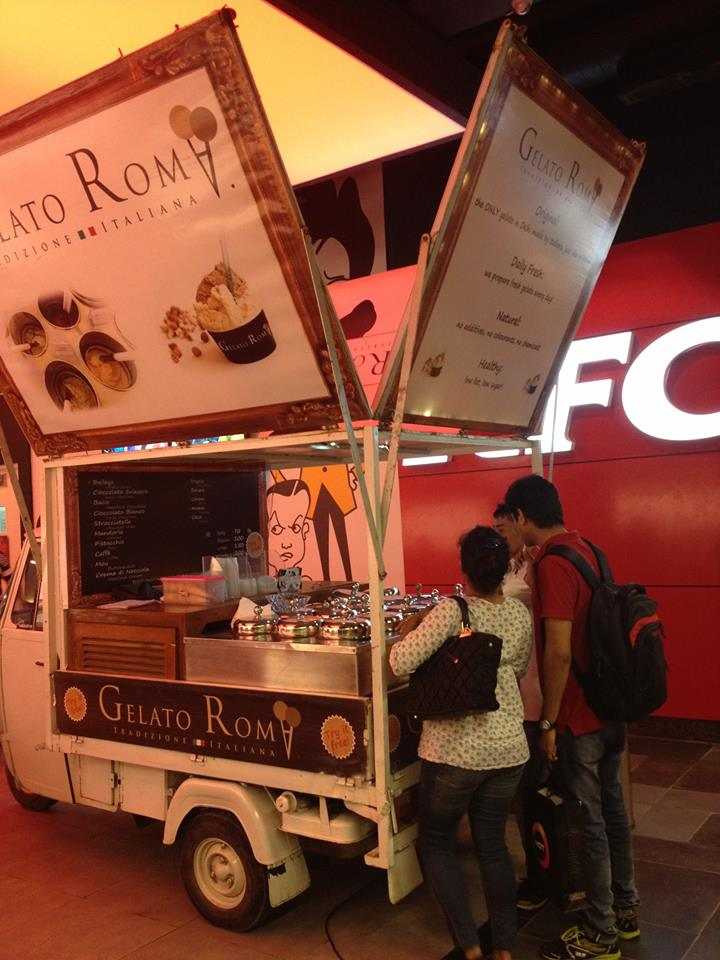 Serving you 'Real Italian Gelato in a van', and taking rounds of gullies of Hauz Khas, Gelato Roma is sure to give you a rendezvous with your childhood of chasing ice-cream carts! It offers unconventional ice cream flavours like Swiss chocolate, whisky cream and more. You can't help but try more than one flavour at once!
Address: 2, Hauz Khas Village, Deer Park, Hauz Khas
Must-Try: Bailey's Whisky Cream, frozen cafe latte, Swiss Chocolate, Almond gelato. 
Cost for two: INR 300
3. Whipped, Defence Colony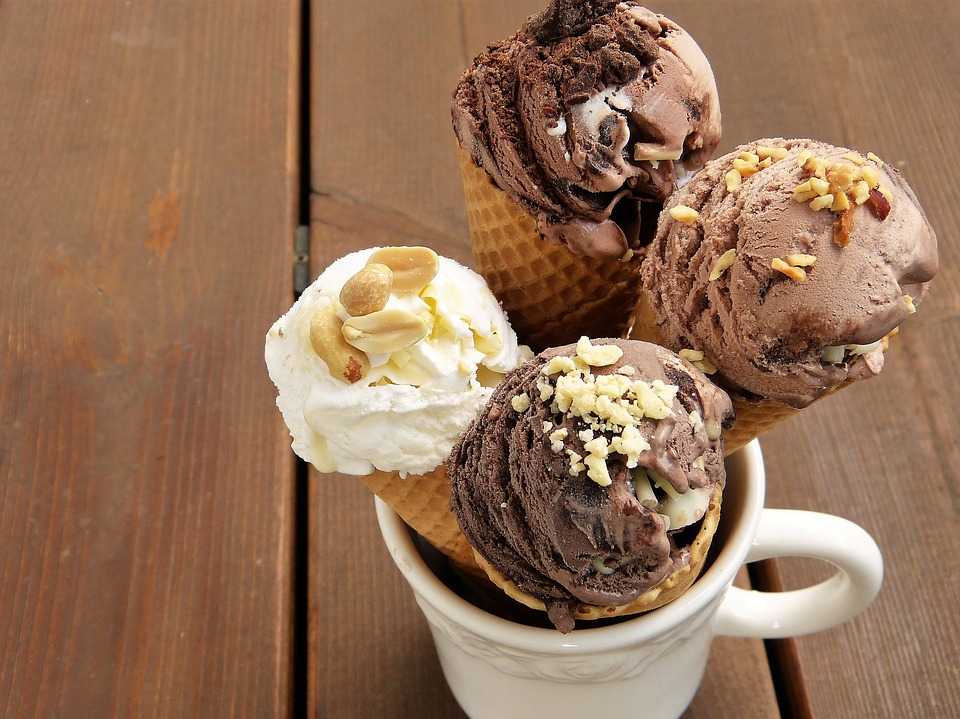 Whipped is a fun ice-cream parlour which also showcases splendid photographs and lets customers doodle along its wall. The menu here isn't restricted to ice cream flavours, as they serve a delicious variety of 10 flavours in addition to their bestselling alcohol ice-creams.
Address: 3, Defence Colony Market, Near Citibank, Defence Colony
Must-Try: Tiramisu, Belgian ice cream, Bailey's ice cream 
Cost for two: INR 550
4. Niice Ice Cream, Saket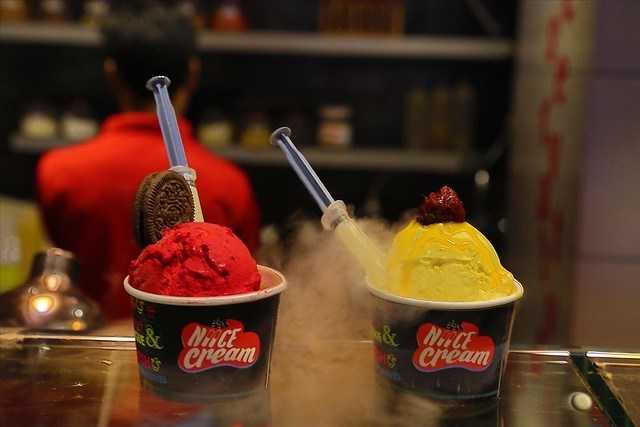 Folks! Embrace the creative chef in you at Niice as you get to curate your own flavours here! Mix and match ice creams according to your taste buds and indulge in your own ice cream masterpiece! Another speciality of Niice is that you can try getting your ice creams made with liquid nitrogen to add a smoky punch to your flavours. It's one of the rare parlours offering such an experience in Delhi. If you don't want to try this, they do have a separate menu too.
Address: 9a, Hauz Khas Village, Deer Park, Hauz Khas
Must-Try: Paanstar, Rum and whatever you curate! 
Cost for two: INR 300
5. CremeBorne, CP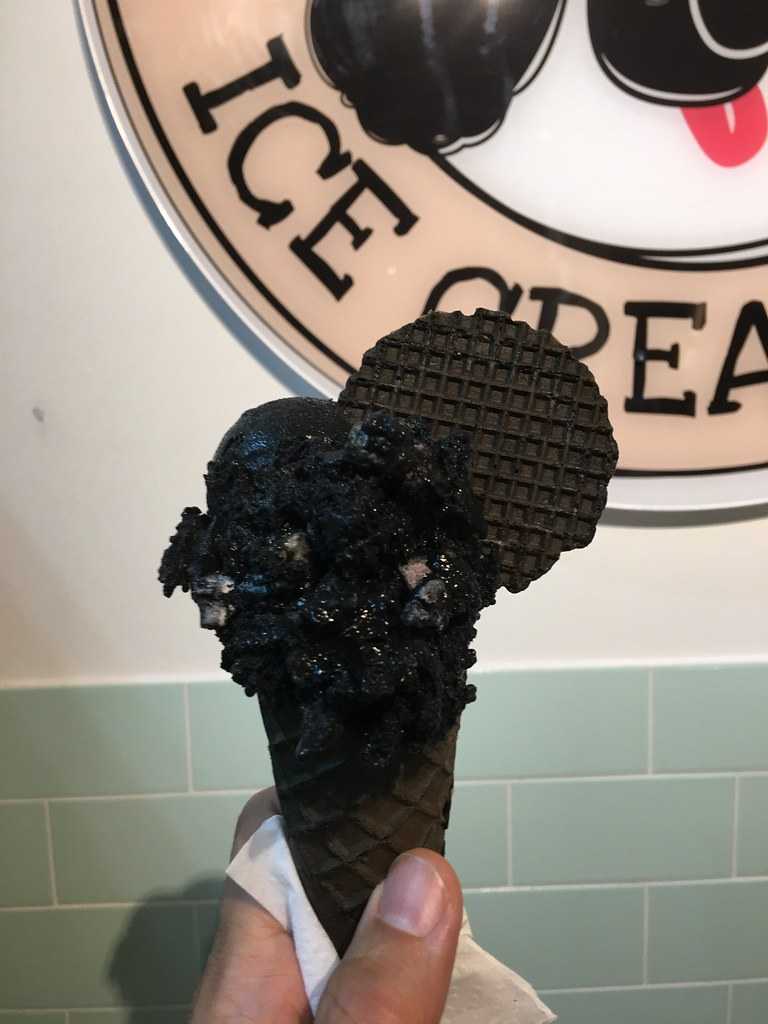 If you're fond of black ice creams or wish to try one, head to CremeBorne. It is one of the ice cream parlours of Delhi which gained its popularity from selling charcoal cones and black ice creams. The presentation is sure to draw you towards their ice creams. The gothic-black base, the variety of toppings and the candy eyes will win you over. Don't miss out on this one! 
Address: Shop No 57, Municipal Market, Connaught Lane, Connaught Place
Must-Try: Black waffle ice cream; anything black. 
Cost for two: INR 500
6. Azote, SDA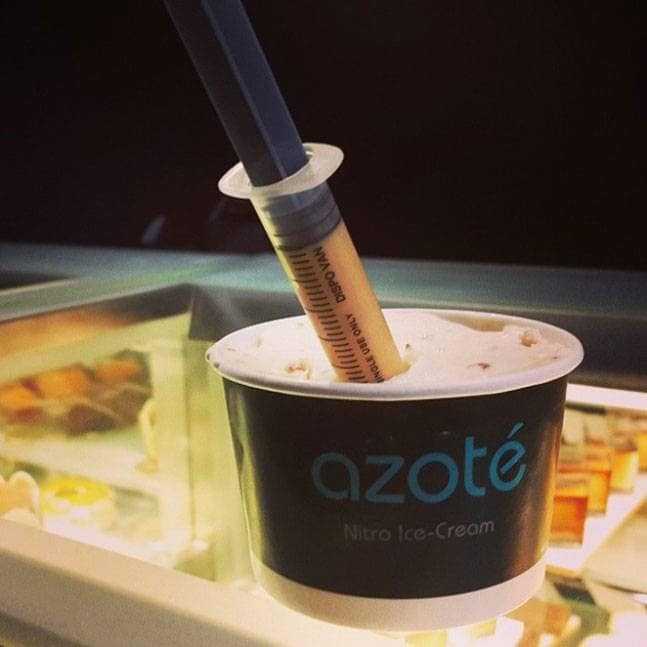 Massive chocolate sundaes, ice cream infused with nitrogen smoke and syringes full of chocolate sauce makes Azote stand out in the list of ice cream parlours. The ice creams served here are super creamy lending a burst of flavours to your palate. It also has a selection of pastries and cakes. The fancy neon setting is sure to lure you into the parlour. 
Address: C-11, Ground Floor, Community Centre, SDA Market
Must-Try: Nutella, Banoffee, Brownie fudge
Cost for two: INR 300
7. The Funnel Hill Creamery, Green Park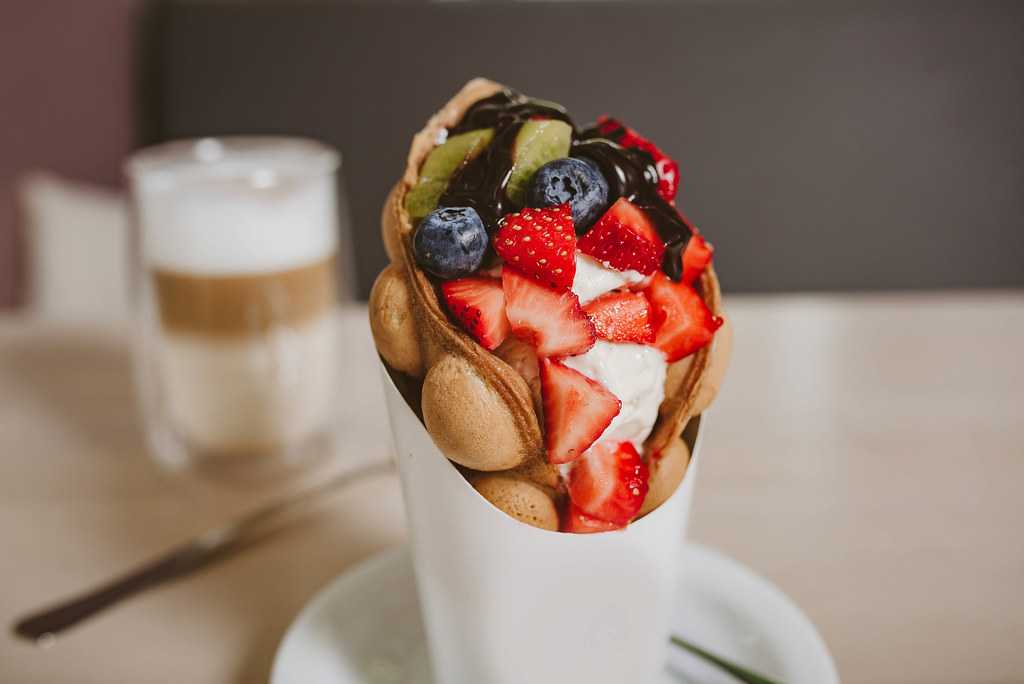 There's a surprise in every scoop at The Funnel Hill Creamery! Standing first in the list to introduce black ice creams in Delhi, it bears an unreal combination on their menu. Don't miss out on the wonderful toppings like pistachio, biscuits and raisins. They have some unusual ensembles like red velvet bubble waffles! 
Address: Shop No. G, 55, Block G, Block S, Green Park
Must-Try: Green Goblin, Devil's Hell, Cookie monster. 
Cost for two: INR 500
8. Cold Stone Creamery, Vasant Kunj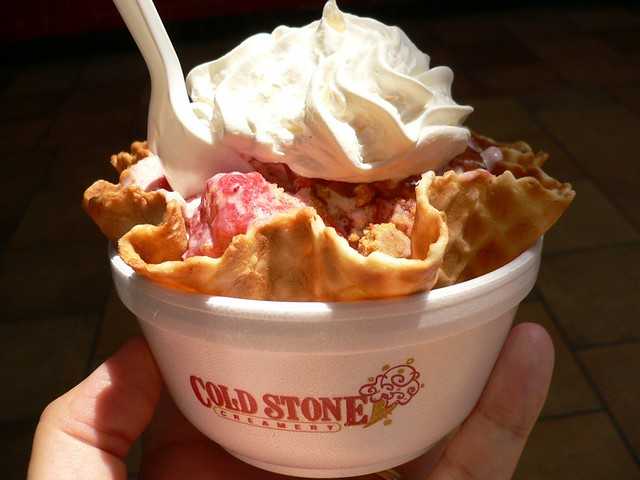 Cold Stone is not just named for the sake of it, but it prepares ice creams on the cold granite stones. One of the top American ice cream chains, Cold Stone, has made its way to Vasant Kunj in Delhi. Using fresh ingredients to prepare hand-churned ice creams, the textures are super smooth, mouth melting, and so fresh!
Address: S-223, 2nd Floor, Ambience Mall, Vasant Kunj, New Delhi
Must-Try: Apple Pie A La Cold Stone, Mint Chocolate Chip.
Cost for two: INR 300
9. Jaatre, New Friends Colony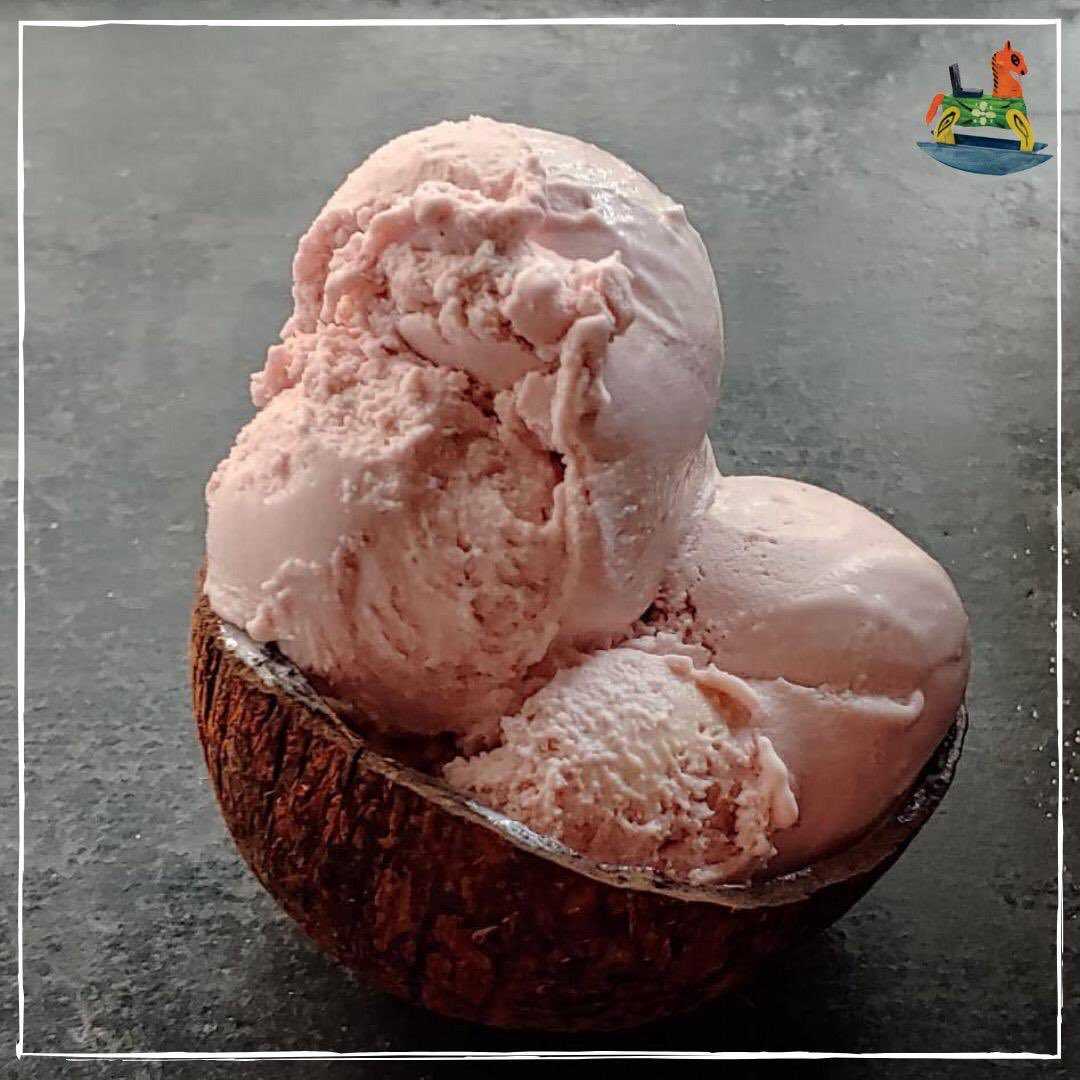 Jaatre meaning journey in Kannada takes us on a journey through the place from where the flavour authenticates, with each bite of ice cream. Served in coconut shells, the ice cream reflects coastal flavours infused with hometown ingredients.  The classic but modern sweet chilli sorbet at Jaatre is a reminisce of the typical sweet ending of a Kannada meal, driving you down South. 
Address: Shop No 1, Metro Station, Near, Sukhdev Vihar, Sarai Jullena Village, Okhla
Must Try: Jamun Jeera, Ratnagiri Mango, Cardamom, Black pepper
Cost for two: INR 200
10. Giani's, Chandani Chowk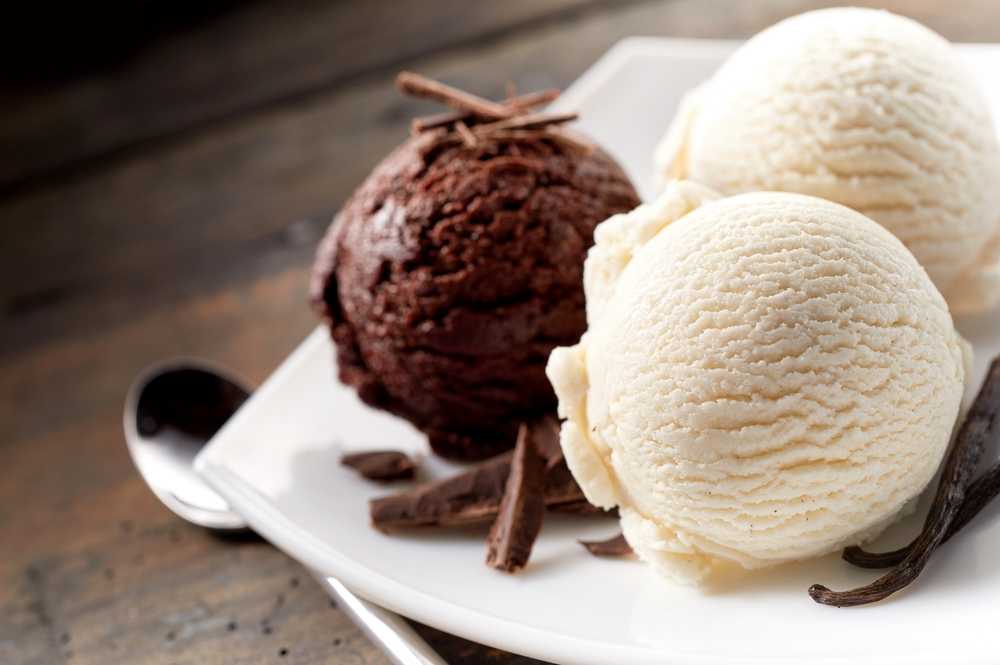 The age-old Giani Di Hatti in
Fatehpur
evolved to be Giani's ice cream chains today. Operating for more than 50 years now, Giani's offers a delectable and diverse range of over 50 ice cream flavours. From the classic Kulfi Faluda to sorbets and Italian Gelato's, you get it all at Giani's! Delhiites continue to remain loyal fans of this classic chain of ice creams! 
Address: Church Mission Rd, Bagh Deewar, Katra Ghel, Khari Baoli, Chandni Chowk
Must-Try: Belgium dark chocolate, classic vanilla and strawberry, Rabri Faluda, Honey nut crunch, Giani's special, Creme Sundae
Cost for two: INR 200
11. Nirula's Ice Cream, Karol Bagh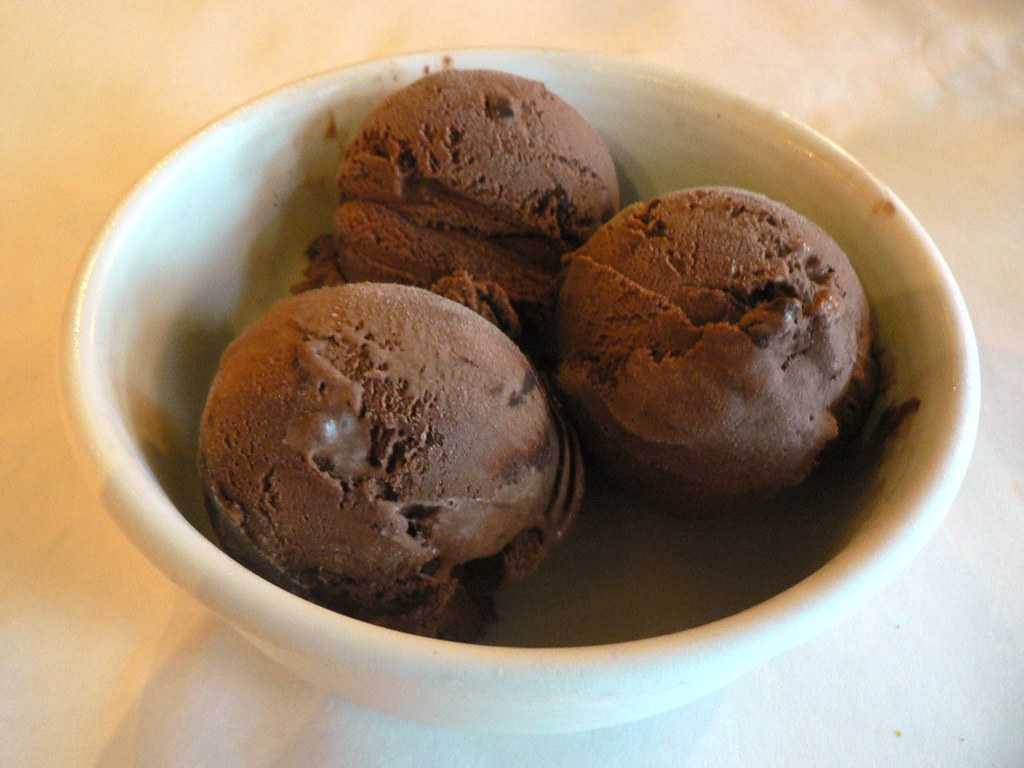 Another of Delhi's classic ice cream parlours, Nirula's has been the Delhiite go-to ice cream outlet. For most people, nostalgia hits hard each time they return to Nirula's to relish their childhood favourites. The signature ice creams stay put although further accompanied with new additions on the menu. Every bite into the classic flavours like the hot chocolate fudge feels like a homecoming. Some of their new flavours like the Manhattan Mania is simply irresistible. 
Address: 10185 C, Arya Samaj Road, Karol Bagh
Must-Try: Nutty Buddy, chocolate fudge, death by chocolate, American banana split.
Cost for two: INR 500
12. MovenPick, Saket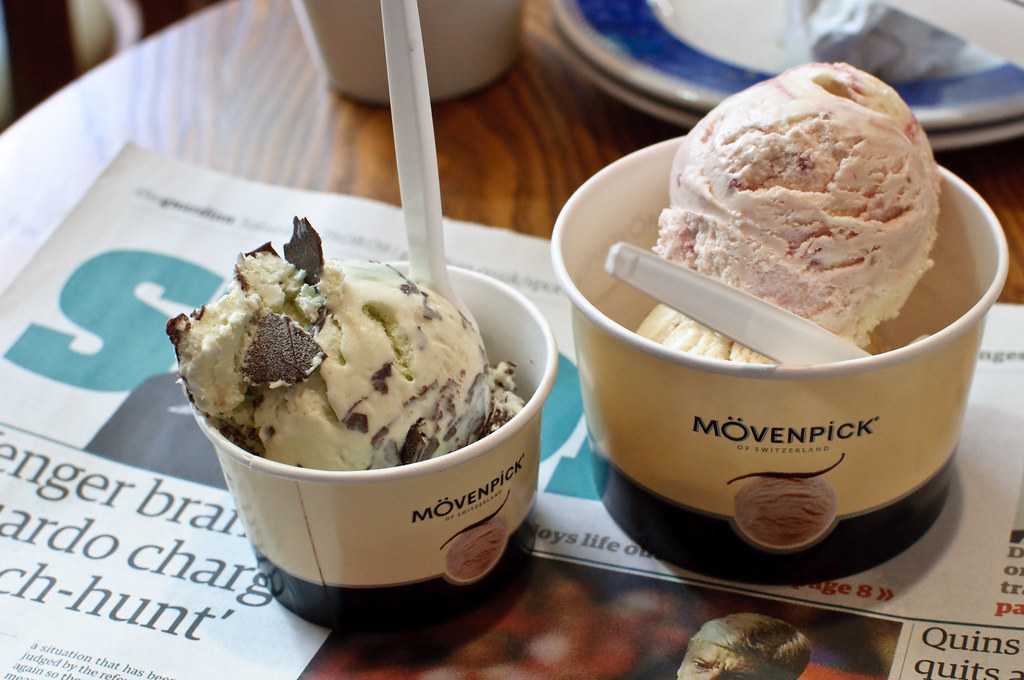 Delhi's favourite exotic ice cream joint serving the best of Swiss varieties is a must-try. With 18 varieties on the menu, each delicacy at MovenPick are embellished with fancy and sinful toppings like coffee and ganache. They have some amazing variants like the mouth melting lime and lemon sorbet to relish. If you can't just do with one scoop, call for the ice cream platter which lets you dig into different yet amazing flavours at once! 
Address: Second Floor, Select Citywalk, Saket
Must-Try: Maple Walnut, Tiramisu, Swiss Chocolate 
Cost for two: INR 650
13. Goosebumps, Anand Vihar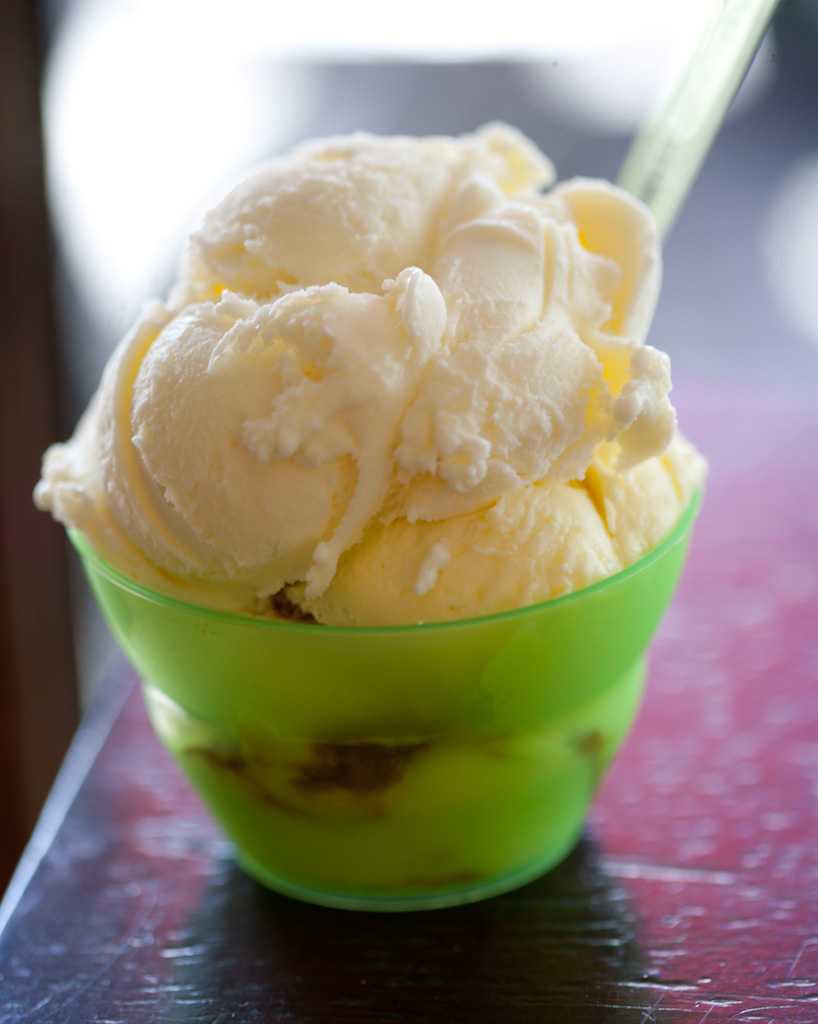 With every variant comes a little surprise at Goosebumps. Specialising in Nitro ice creams, Goosebumps has some offbeat combos that are sure to give you chills at the first bite! It is recommended not to shy away from the different flavour combos because each variety sings differently but deliciously on your palate. Choose anything and everything to experience a unique taste. 
Address: House 1, Dayanand Vihar, Opposite HOD, Karkardooma
Must-Try: Dark Night Donut, Willy Wonka, Ferrero Rocher
Cost for two: INR 400
14. Hokey Pokey, Vasant Kunj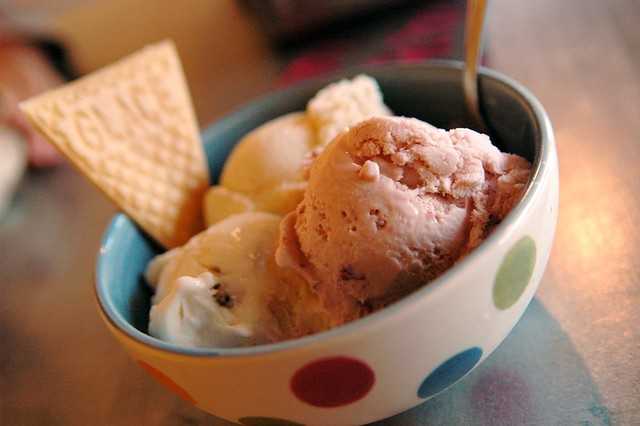 Another of the customised ice cream parlours of Delhi, Hokey Pokey lets you choose your flavours and toppings for your curated Sundae. They serve you some delicious flavours in the waffle cup. 
Address: Food court, Ambience mall, Vasant Kunj, Ambience Island, Vasant Kunj II, Vasant Kunj
Must-Try: Double Chocolate therapy, Manic Monkey 
Cost for two: INR 350
15. Haagen Dazs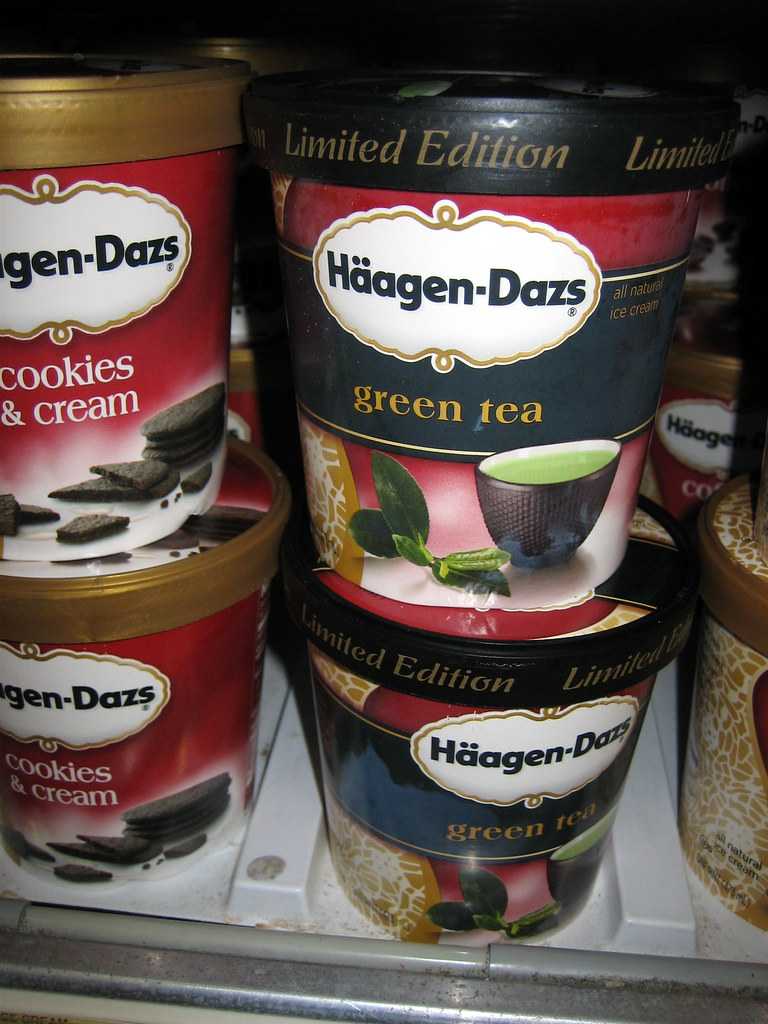 Haagen Dazs can easily be tagged as the luxury ice cream parlour with opulent decor and ambience. Serving an exotic range of ice creams with amazing toppings. Even their simple scoops extend a rich and sinful taste to the palate that you can't just stop at one scoop. It might be pocket pinching but oh-so-worth-it! 
Address: Indira Gandhi International Airport, Terminal 1, Departures
Must-Try: Coffee ice cream, chocolate ice cream, Belgian chocolate
Cost for two: INR 700
16. Turquoise Ice Cream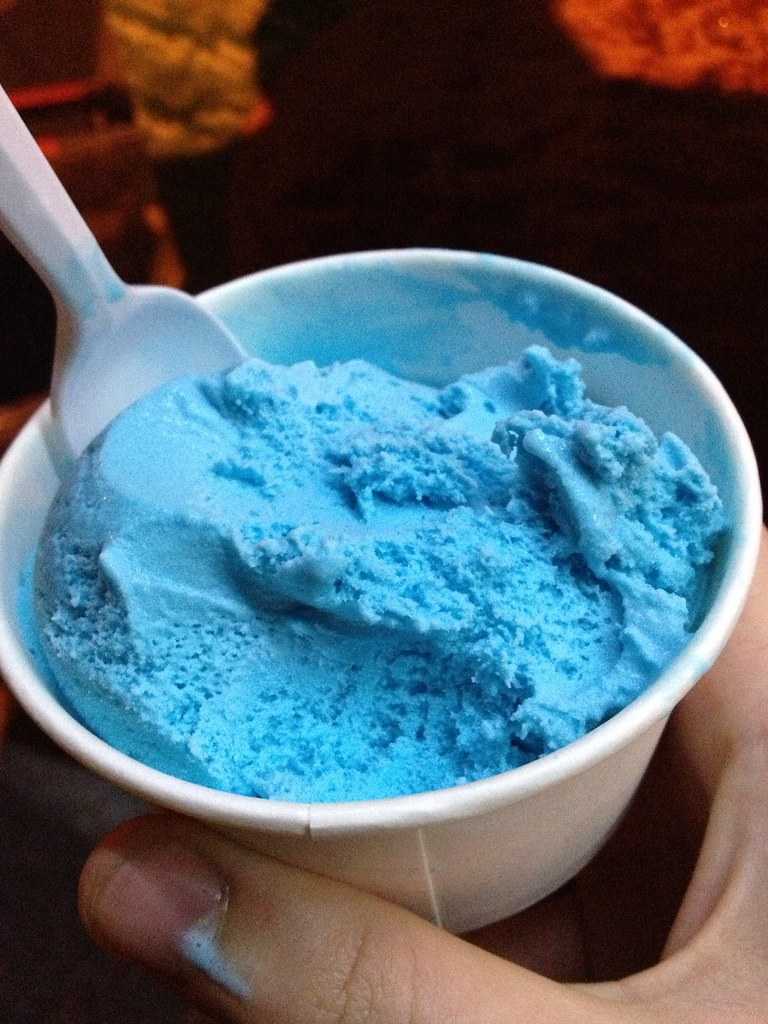 Want to experience a Turkish ice cream? Head to Turquoise! Run by men in Velvet Taghiyas (Turkish hats), they spin up some flavourful ice creams to satiate your sweet pangs. The Mara's (Turkish ice cream) is dense compared to other ice creams which will allow you to turn your ice cream, upside-down and still stay put! What an experience! 
Address: 33, Foot Over Bridge, Sector 18, Noida, 201301
Must-Try: Orange, Coconut lemon, leechee
Cost for two: INR 200
So be it classic ice cream or a nitrogen one, you have a variety of ice cream outlets in Delhi to fulfil your ice cream cravings. If you can, try them all! Which is your favourite ice cream outlet in Delhi? Let us know in the comments below!