Delhi is the cultural capital of India for a reason. It is not only known for its varied culture and traditions and customs but also for its unique and quirky festivals. The food festivals in Delhi top the list of exciting events in the city. Boasting of delicious food items from diverse cuisines, that you can relish, these food festivals also have in house music performances and live bands to add to your experience. Most of these festivals happen annually and their dates are decided a few months in advance. Known for mouth-watering food dishes, both fusion and tradition, these food festivals in Delhi that have a pleasant vibe synonymous with them. We have compiled an elaborate list of food festivals in Delhi. Have a look and get ready to visit any one or all of them right now.
1. The Grub Fest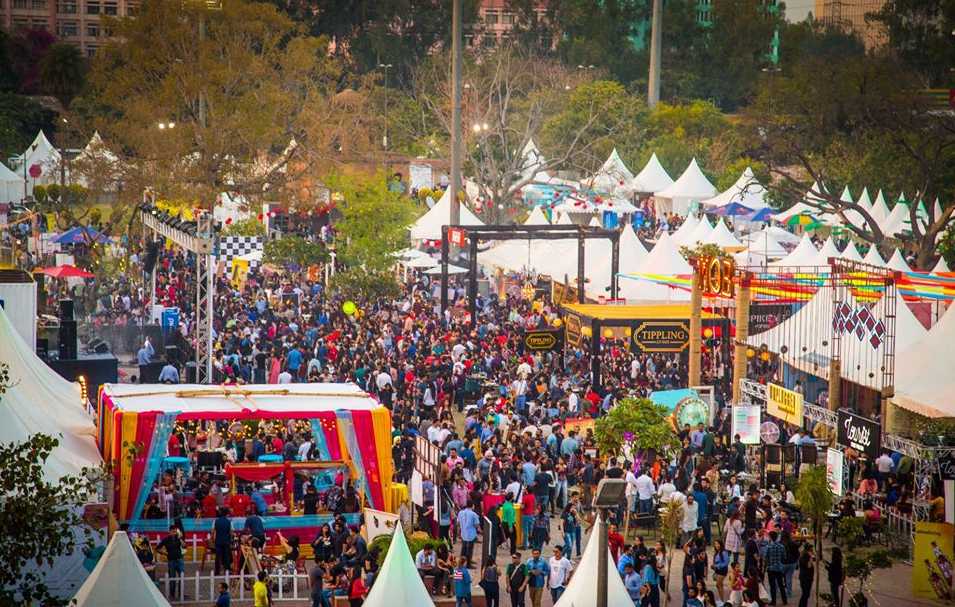 The Grub Fest is the largest and the most amazing food festival in Delhi that is celebrated annually. However, every year, it only gets bigger and better. More and more food stalls of famous food chains (both domestic and international) add on to the already large party. You can also get fusion food, comfort food and snacks like fries, waffles here. What's more? You can also relish a pint of beer or two to satiate your thirst and hunger. And, to top it all, there is a music performance every evening that is presided by popular artists. These performances (of course other than the food) is a major draw for the customers.
Where: Jawaharlal Nehru Stadium, Pragati Vihar, New Delhi
Cost: Approx. INR 300 per person (excluding food and drinks)
2. NASVI Street Food Festival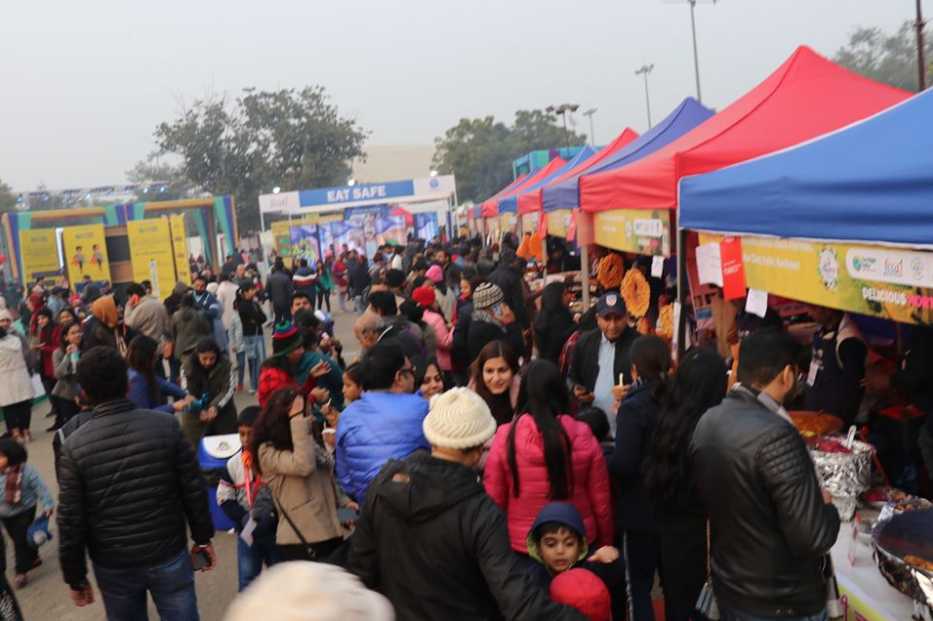 Known to be one of the best food festivals in India, NASVI Street Food Festival - National Association of Street Vendors of India- is a celebration of the street food of India. Boasting of around 150 food stalls serving delicious food items and dishes from over 300 different cuisines, the festival is attended by a large crowd on all days. The three day festival is attended by celebrity chefs like Vikas Khanna, Kunal Kapoor and Sanjeev Kapoor etc. And if you are lucky, you might bump into one of them also. Other than that, you can enjoy the music, live performances, fun games and other activities that are arranged for the guests.
Where: Jawaharlal Nehru Stadium, Pragati Vihar, New Delhi
Cost: Approx. INR 80 per person (excluding food and drinks)
3. Asian Hawkers Market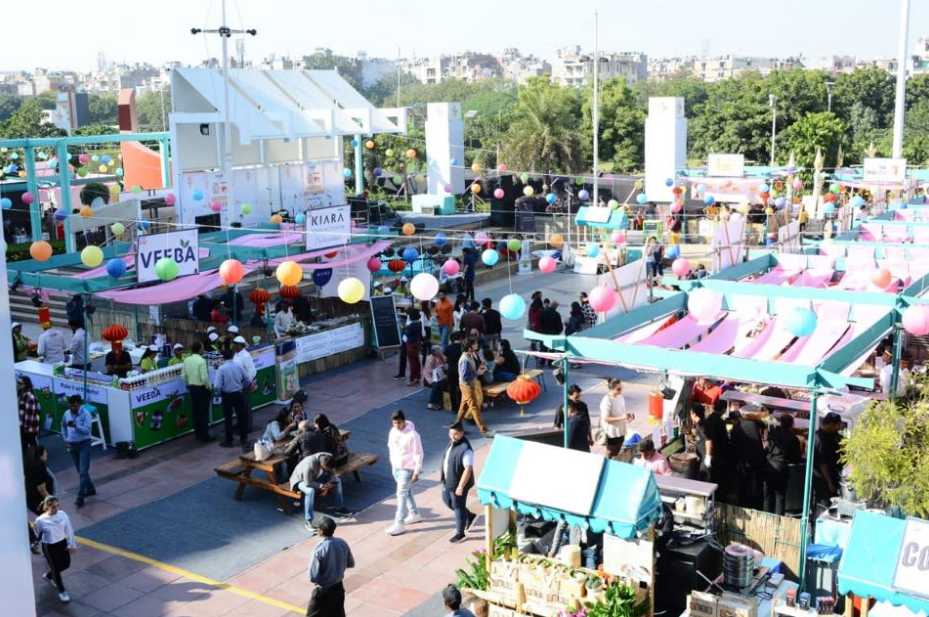 Asian Hawkers Market is definitely your place to go if you are an Asian cuisine person. The festival is one of the largest Asian food festivals in the country. Here you can find everything from tempura to sushi rolls, dimsums, pork buns, stir fries and more. Asian Hawkers Market offers you the best and the most amazing dishes in the Chinese, Thai, Japanese and Southeast Asian cuisine. However, this three day festival is not just about food. Here you can also find a fancy corner for the kids. Another section is dedicated to jewellery, accessories and merchandise where you can shop.
Where: Select City Walk, A-3, Saket District Centre, District Centre, Sector 6, Pushp Vihar, New Delhi
4. Great Indian Food Festival
The Great Indian Food Festival is the vibrant Dilli Haat Market and boasts of amazing food from across 12 states. From Amritsari kulche to Daal Baati Churma, Dilli's paneer tikka and Mumbai's vada pav, you can find everything here and all under the same roof. Besides, all of this food comes well under the pocket. So you can stuff yourself with as much food as you want and still not worry about burning a hole in your pocket.
Where
: Dilli Haat, Near Pitam Pura TV Tower, Netaji Subash Place Metro station, Pitam Pura, New Delhi
Cost:
No Entry Fee 
5. The Palate Fest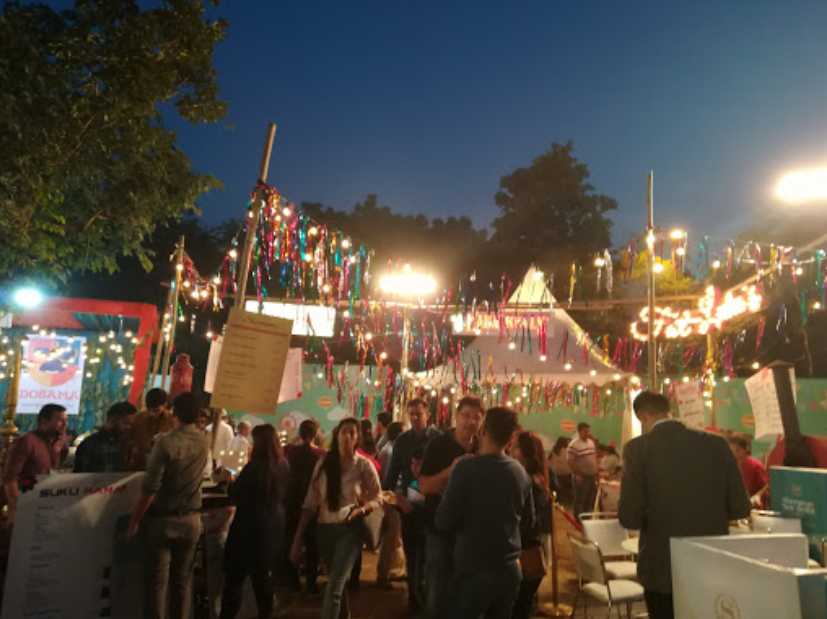 The Palate Fest held at the Nehru Park in Delhi is a foodie's paradise owing to its plethora of restaurants and fast food eateries offering delicious snacks and meals. The restaurant boasts of hosting food prepared and served by the leading 50 restaurants in the city and also across the country. So you can find stalls here from Elma's, Jamie Oliver's, Indigo Del's and more. In addition to that, there are separate stalls installed where you can purchase gourmet cooking delights, ingredients and condiments. What's more? There are also cooking sessions held here which are led by leading chefs of the country that you can participate in.
Where: Nehru Park, Ashoka Hotel in the Chanakyapuri diplomatic area, New Delhi
6. International Mango Festivals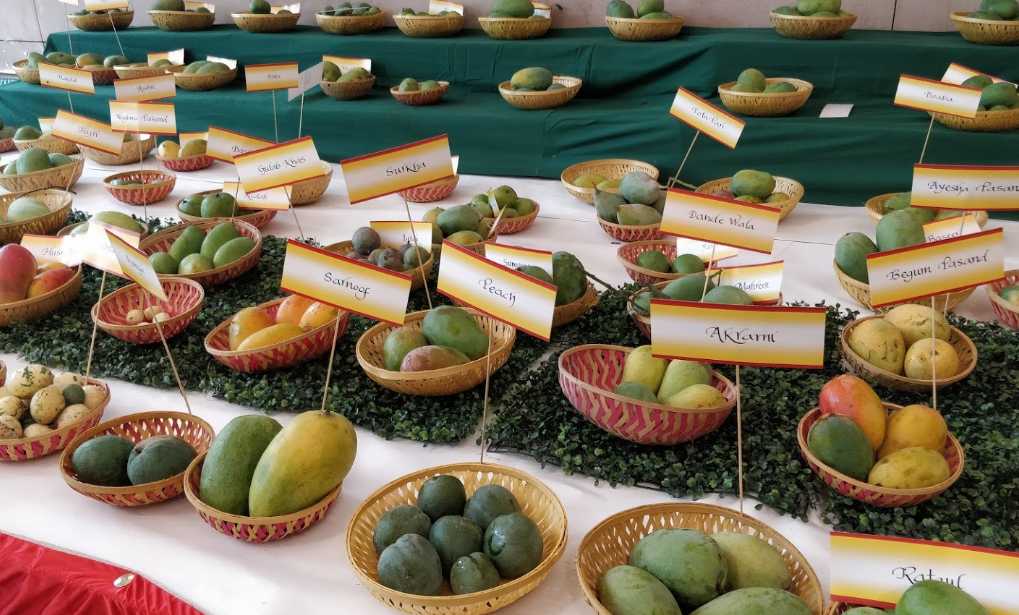 International Mango Festival is an annual mango binging festival that is amongst the most popular and one of the most favourite events of the city. Held in Talkatora Stadium, the festival is about displaying and presenting to the people, over 500 different varieties of native mango. This festival is held annually in the summer season and when you visit here, be sure to come with a large appetite as you won't be able to resist all those juicy delicious mangoes.
Where: Talkatora Stadium, Talkatora Rd, Talkatora Garden, President's Estate, New Delhi
7. Horn-Ok-Please Street Food Festival
Horn-Ok-Please Street Food Festival was only introduced to the Delhites two years back. But there has been no looking back ever since. The festival has grown larger and bigger and has become one of the most favourite events of Delhi. In this festival, several food trucks are given a platform to come and host the party. So here you can binge eat all the delicacies that you want and at reasonable prices. Boasting of a plethora of food options, the fun food festival also has a number of games and amazing music.
Where: Jawaharlal Nehru Stadium, Pragati Vihar, New Delhi
8. ELP Food & Music Fest
If you are in love with the idea of food and music, then this is the festival where you belong at. Here you will find the best food and the best music. To top that, there are performances held by some of the best comics of the country to add to that festive zeal and fervour. It is an experience in itself and it is definitely like no other.
Where: Dhyan Chand National Stadium, National Stadium, India Gate Cir, National Stadium, India Gate, New Delhi
So here you go. Get ready to visit any one or all of these festivals. Sample good food, listen to amazing music and tell us about your wonderful experience in the comments below.