Films and travelling have been important signs of wanderlust and film festivals have become very popular in today's world. Imagine, if you had to travel to someplace to get a taste of the finest of world cinema and you are surrounded by breath-taking views and settings as you relish what the films have to offer. Wouldn't that be nice? Travelling is as it is an adventure on its own and travelling for films is like double the adventure that you take on to venture into the unknown. The excitement and uncertainty of going to a new place and meeting different people who share a common interest is always a good plan.
Here is a list of 14 film festivals in India which are worth travelling for:
1. Ladakh International Film Festival
Venue- Leh, Ladakh
Fee- Free entry!
Inaugurated in 2012, Ladakh International Film Festival is annually held in the Himalayan town of Leh, at an altitude of more than 11000 feet, making it the highest altitude film festival in the world. One of the major themes of the festival is wildlife conservation. A great film festival with a good cause and a breath-taking location is what LIFF has to offer to its visitors.
Official Facebook Page Ladakh Travel Guide
2. Dharamshala International Film Festival
Venue- Dharamshala, Himachal Pradesh
Fee- Rs. 200/day
Dates- 7-9th November 2019
Held in the sleepy dreamy town of Mcleodganj (Himachal Pradesh), this little indie film festival has had resounding success since its first session in November 2012. This year, it expanded from just showcasing films to having cinematic workshops and director interviews. Usually held in the months of October/November, the Dharamshala International Film Festival is a time of film magic like no other. With the picturesque location to enhance the phenomena of handpicked acknowledged cinema, this is one film festival worth saving up for.
Official Festival Website McLeodganj Travel Guide
3. Osian's Cinefan Festival of Asian and Arab Cinema
Venue- New Delhi
Fee- Free!
Dates-1st December- 10th December ( The dates tend to change every year)
This 12-year-old film festival is the largest film festival which is devoted to Asian and Arab cinema is held in New Delhi every year. Osian's Cinefan hosts a wide range of competition and out-of-competition sections. It is easily one of the most awaited film festivals in the county and hundreds of cinephiles are bound to flock to the venue undoubtedly every year.
Official Facebook Page Delhi Travel Guide
4. VIBGYOR Film Festival
Fee- INR 300
Dates- To be announced
VIBGYOR is one of the largest alternate film festivals in South Asia. It is held every year in the city of Thrissur in Kerala and is channelled at celebrating international short and documentary films. The festival is held for 5 days and the latest instalment took place in February 2013 which was themed 'Stolen Democracies'. The film festival is different in the sense that it voices a lot of issues like identity, gender, sexuality, rights, etc.
Official Festival Website Thrissur Travel Guide
5. Bring Your Own Film Festival
Venue- Puri, Odissa
Fee- INR 250
Dates- 21st to 25th February
Established in the year 2004, Bring Your Own Film Festival is one of the most alternative film festivals in India and has been persistently gaining grounds ever since.It is held in the beach town of Puri, Odissa which automatically provides a relaxed setting to BYOFF. The unique aspect of the festival is that it does away with all sorts of hierarchies like awards, juries and the kind. Held in makeshift tents by the day and open air after sundown, BYOFF is definitely not to be given a miss! The film festival has also been branched out into other arts as well as photography, sculpture and music.
Official Festival Website Puri Travel Guide
6. Mumbai Queer Film Festival
Venue- Mumbai, Maharashtra
Fee- Free!
Dates- May 20- 24 May 2020
Mumbai, the film kingdom, has recently become the hub of LGBT film festival in India even after starting out as late as 2010. Before Mumbai, Bangalore was a front-runner in LGBT film festivals. Also called KASHISH, the festival screens gay, lesbian, bisexual, transgender and queer films from India and abroad.
A note to budding film-makers - The deadline for sending your entries to this year's festival is 31st January 2016! Don't miss this one if you have a unique story to tell.
Official Festival Website Mumbai Travel Guide
7. Kolkata International Film Festival

Venue- Kolkata, West Bengal
Fee- Rs 500 for delegate card
Dates- 8th - 15th November 2019
Held in the land of art and cinema where legends like Rabindranath Tagore and Satyajit Ray were born, the Kolkata International Film Festival is the second oldest film festival in India. Travelling to this cultured city to witness this art form is in itself a huge experience. Seems like the City of Joy will leave no stone unturned to spread the joy and happiness around to all the film lovers from all over the world!
Official Festival Website Kolkata Travel Guide
8. Cinemala Film Festival
Venue- Jawaharlal Nehru University, New Delhi
Recognized by the Limca Book of World Records for its uniqueness, Cinemala Film Festival is the brainchild of JNU alumni. Regarded as one of the best festivals to watch indie world films, Cinemala is held every year since 2006 inside the JNU campus in New Delhi. It is easily one of the best platforms for young filmmakers to showcase their platforms. With one of the most political campuses in the country as their setting, Cinemala is the best place to brainstorm and appreciate films with people from all over the country.
9. International Film Festival of India
Venue- Panaji, Goa
Fee- Rs. 1500
Dates: 20th – 28th November
Founded in 1952, IFFI is one of the largest and most respected film festivals in the whole of Asia a major part of which can be associated to its longstanding history alone. The festival is held in Goa and is sponsored by the government of Goa. Promoting different film cultures and showcasing films from varying social and cultural contexts, the festival gives Goa an entirely different angle when it comes to visiting the place. A perfect combination of the beach, sun and art, IFFI should definitely be on the must-visit list of film festivals in India.
Official Festival Website Goa Travel Guide
10. All Lights India International Film Festival
Venue: Kochi, Kerala
Dates: 8th - 12th February 2020
All Lights India International Film Festival is held in the month of November every year in the coastal city of Kochi. It is an excellent platform to portray the art of filmmaking on a global platform. The uniqueness of this film festival lays in the fact that they wish to present Cinema as knowledge, touching upon its structure and nature of work as a whole. A film festival of its kind is the best place to nurture one's love for films and filmmaking.
Official Festival Website Kochi Travel Guide
11. International Festival of Cellphone Cinema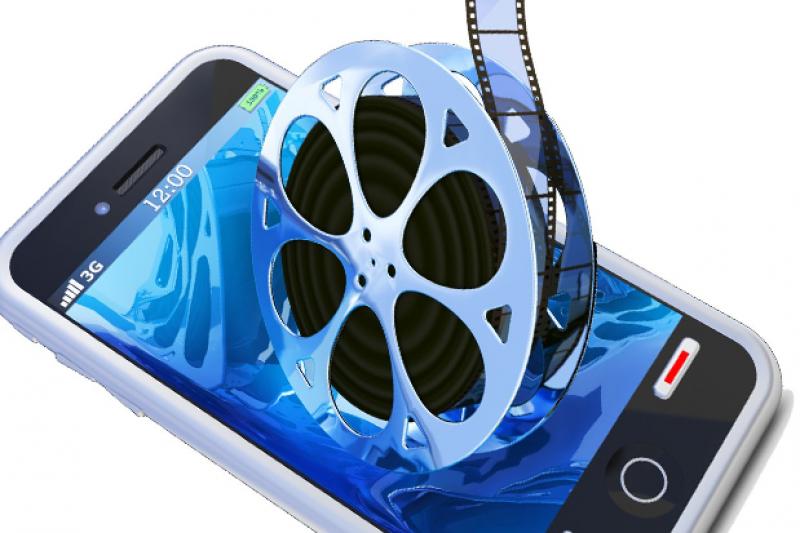 Venue: Marwah Studios, Film City Noida
Dates: 11th & 12th January 2019
This year marks the 9th edition of this unique film festival which takes place in the Marwah Studios Complex, Film City, Noida. Given the latest craze of cell phones that has engulfed the entire world, this initiative to tap the brilliance of films made with cell phone cameras has been very successful so far. By promoting independent filmmaking, the festival encourages accessibility to all, with a medium which is affordable, convenient and available to everybody all over the country.
12. Mumbai International Film Festival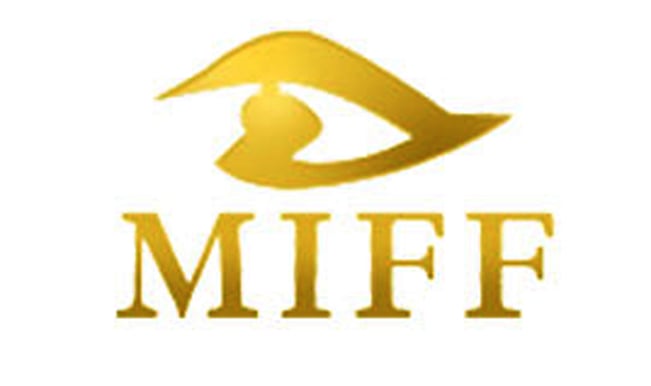 Dates: 29th January – 3rd February
Fee: INR 300, Free for students
The Mumbai International Film Festival for Documentary, Short and Animation Film or MIFF as it is known commonly, is the brainchild of Films Division, a company that has been pioneering the documentary movement in India. With over nine thousand documentaries to their name, Films Division sure knows a thing or two about cinema.With the last edition receiving over 700 entries, this is one festival you should not miss.
13. Mumbai Film Festival, Mumbai

Dates: 25th October – 1st November
Fee: INR 1500, INR 1000 for students
Another film festival that takes places in Mumbai, this festival showcases a variety of cinema including independent and art house films, along with movies from Bollywood and Hollywood. The Mumbai Film Festival is organised by the Mumbai Academy Of Movie Imaging (MAMI), a trust headed by notable names from the Indian film industry like Kiran Rao, Karan Johar, Yash Chopra, and Jaya Bachchan. It brings the best of the globe to Mumbai and is an event where the likes of Shah Rukh Khan and Quentin Tarantino can find an equal platform.
14. Chennai International Film Festival
Dates: 14th December – 21st December
Fee: INR 500, INR 300 for students.
The Chennai International Film Festival (CIFF) receives support from the South Indian Film Chamber of Commerce, the Government of Tamil Nadu and the Film Federation Of India. It is run by The Chennai International Film Festival (CIFF). Its goal is to provide a common platform for people to express themselves through the film, understand other cultures and help the art form grow by contributing to its understanding and appreciation. One of the greatest festivals of the South, if you are a film fanatic you will love this.
Film Tourism is becoming an exciting prospect for filmmakers and film connoisseurs alike and with good reason. You get the best of audiences, the best films from around the world, fresh developments in world cinema, along with doing the allied job of feeding your inherent wanderlust! What are you waiting for, really? Travelling with a purpose never felt so good!