Zodiacs reflect our personalities and travel traits. They speak a lot about the kind of travelers we are and what we look forward to the most. The stars and celestial bodies guide us to the places we desire to visit. So let's find out the suitable places to visit as per your zodiac.
Aries (March 21 – April 19)

Aries is a powerhouse of energy and dynamic creatures. They are lively and full of zest. They prefer traveling solo with a lot of adventure. They are real travelers who prefer excavating the most unique places. They prefer exotic destinations and stays and prefer independent travels or look for passionate globetrotters mostly. They can fight any obstacle. If you like to travel offbeat, go with an Aries and they will make you explore the hidden treasures of the world. They usually prefer a destination like Meghalaya where they can travel through caves, hike, trek, and rock climbing.
Taurus (April 20 – May 20)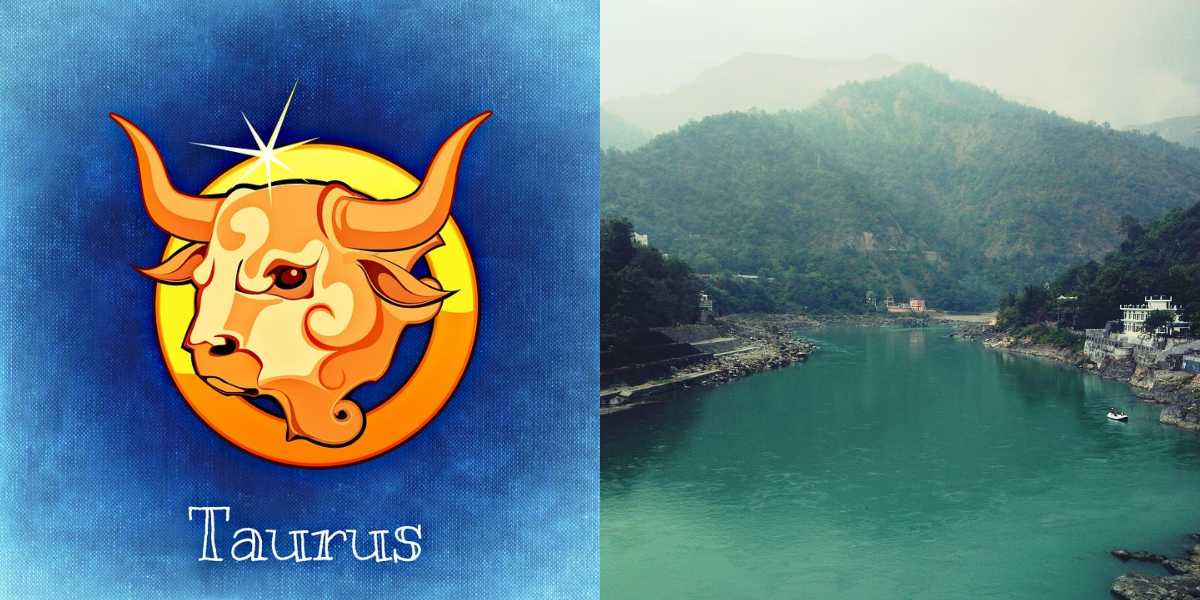 Taurus are the ones who are avid planners. They will want everything planned rather than executing something spontaneously. Since they bear this quality, you sure will get your plan chalked out well if you hand it over to them. They too, are unique travelers, wanting to hunt down unexplored and least visited destinations. Cultures and ethnicity attract them the most as they are curious about the diversity of objects and ways of living. They are practical but embrace adventures too. They will prefer taking to Rishikesh where they can explore the local cultures as well as take a taste of the various adventure sports, all planned before they head out.
Gemini (May 21 – June 20)

Gemini seeks comfort in travel. They prefer traveling mainstream, mostly with friends and family. But they are adaptive. They get accustomed to almost everything or every situation they are into. They are drawn to local cultures. So if you're in Punjab, they will make you wear a Punjabi kurta for sure and indulge in an act of bhangra with the locals, and gorge on parathas. They are more like movers, they don't stick to one place but like to move after the place is explored. They prefer places like Alibaug and Kashid which again are comfort tourist spots that can be enjoyed with friends and family.
Cancer (June 21 – July 22)

Cancerians are nothing but water babies. Ask them for a vacation and you bet the first place they mention will be a beach destination. They are like mermaids and sailors who love sticking to the sea. They indulge in the pure leisure of water and believe in wearing the beach hat almost every holiday. They love places like Andaman and Nicobar islands. They also like to stick to packages rather than trooping on the spot. Yes, they will definitely take you to their favorite destination every now and then as they never get tired.
Leo (July 23 – August 22)

Leo's are historical aficionados who desire to excavate the very last of a place. They are attracted to rare and magnificent heritage. Take them to Udaipur as they will be the happiest there. Their fetish for music and luxury will definitely be fulfilled there. They crave for everything majestic and elegant, royal and beautiful. Everything that reflects this will be loved by a Leo. An opulent palace with great historic significance in Udaipur will be just the right holiday spot for them. They will make you wander about the streets with old classic heritage and age-old music, too.
Virgo (August 23 – September 22)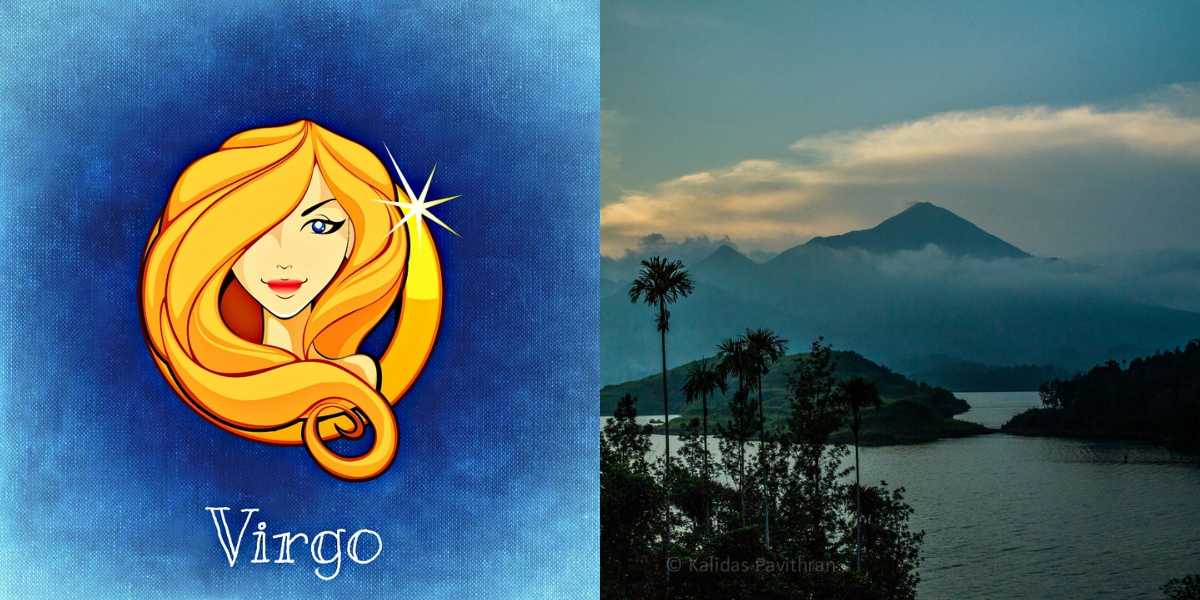 A Virgo will make a list, chalk out places, see the pros and cons of everything and then make a final call. They stick to plans and if something goes haywire, they freak! Yes, they want it their way and will not let you impose your will. They look for skillful places. Every place they visit will have a purpose. They look for intricacies and hidden gems, they can never travel mainstream. They love to be unconventional, but their check-list always tags along with them. A Virgo will go for unconventional Wayanad rather than heading to a place like Goa. Gaining practical skills and making close observations are a must for them. Say in Wayanad if they visit the Edakkal Caves, they will analyze the intricacies and the designs of the caves. They need details, in short. They turn out to be big-time entertainers if everything goes as planned.
Libra (September 23 – October 22)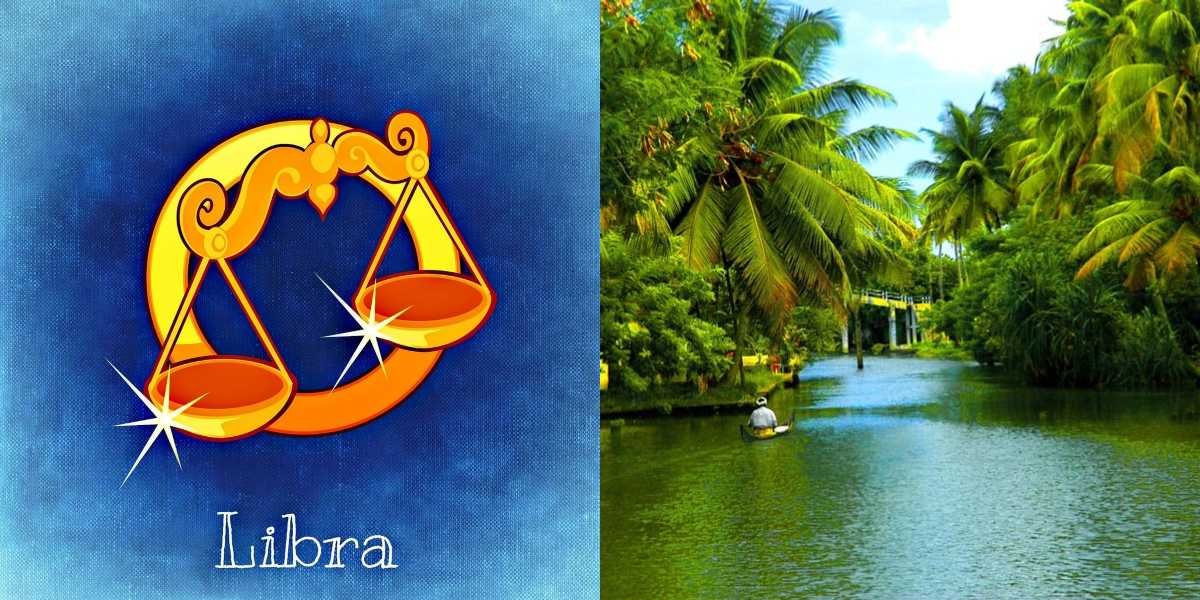 Librans demand a complete package. They can't just go to a place for leisure or activity. They need a bit of both, a balance of everything. They need a wholesome tour. They don't look for luxuries and can settle for minimal. They are good with strangers. Give them an activity like singing in a group, they will enthusiastically pick it up. They can combat any situation well. They need leisure with adrenaline. They will bask in the beach but also paraglide and surf. They are well adjusted and don't require high maintenance. They fit in spaces easily. Take them backpacking in Kerala, experience the backwaters like locals, live off banana chips and idlis, and they will not complain.
Scorpio (October 23 – November 21)

Scorpions are an enigma. They are quiet but extremely curious. They like to dig deep into the nitty-gritty of something but they are more on the reserved side. They prefer a structured plan over a spontaneous vacation. They are of the most passionate travelers and they are hell romantic. They will choose a luxurious beachside Villa for your vacation over a static hotel room. They don't mind extending their pockets for the same. They believe in making the most of their time. They will love to explore each place they visit, thus they would love to head to Manali where they can excavate the beautiful lanes, take the difficult trek and head to some romantic spot amidst the magnificent mountains and enchanting valleys.
Sagittarius (November 22 – December 21)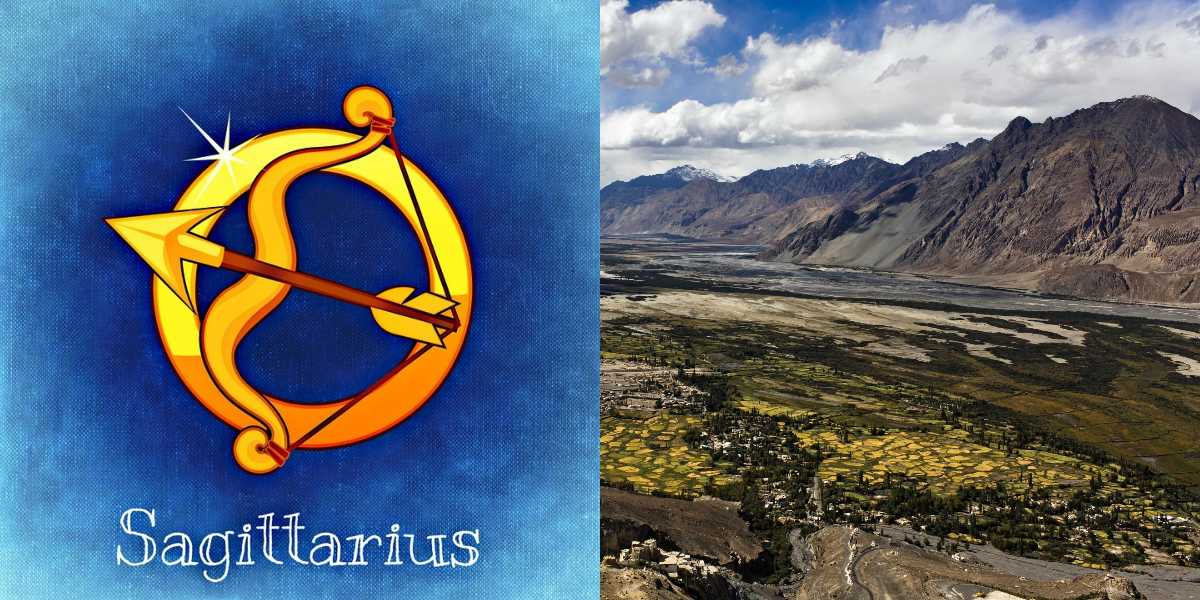 Sagittarians love to travel. They bear an undying hunger and passion for travel. They are peace lovers when they travel. They don't like to be interrupted or disturbed. They love to explore but they are terrible planners. They love to traverse to remote areas, indulge in indigenous activities and experience the wild. Undoubtedly they would like to trek and camp and explore places like the Nubra Valley where they can witness the dynamic conditions of the territory of Ladakh and camp in extreme weather. They are true-blue travellers.
Capricorn (December 22 – January 19)

Capricorns are mainstream travelers. They will visit places which suit their comfort and extend to their needs and requirements. You are sure to have a good time with them because they love exploring markets, unexpected terrains but with some prior arrangements. If you are asked to survive on just some finger food whilst camping, that's not something they would prefer. They love sightseeing and they also like things to be organized. They may want everything sorted before they head to travel. A place like Sikkim where Capricorns can explore the Tibetan style of living, buy off local woollens and visit attractive markets and eat great food will definitely draw them.
Aquarius (January 20 – February 18)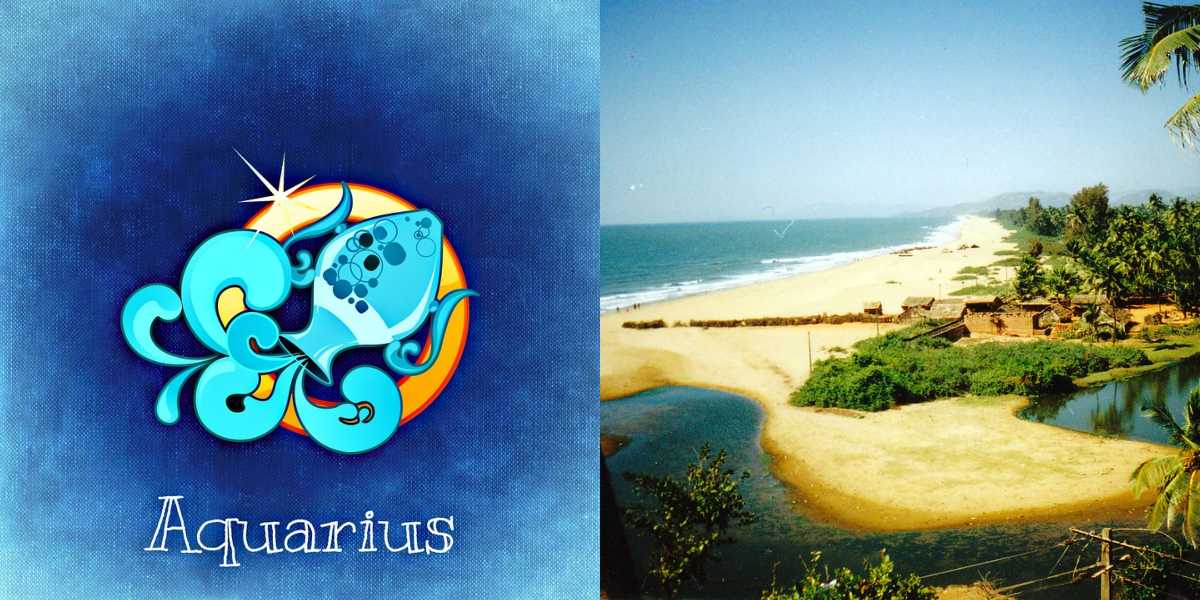 Aquarian will look for laid back travels, one where they can indulge in a lot of leisure, not having to be a part of great hustle and just while their time away. An Ayurvedic therapy will attract them, an indulgent scenery will keep them glued. Leave them on the roof under a sky full of stars and they will just love to unwind. They will prefer a backwater cruise over a boat ride. They would love to head to Gokarna, unwind on the beachside and take a massage or spa.
Pisces (February 19 – March 20)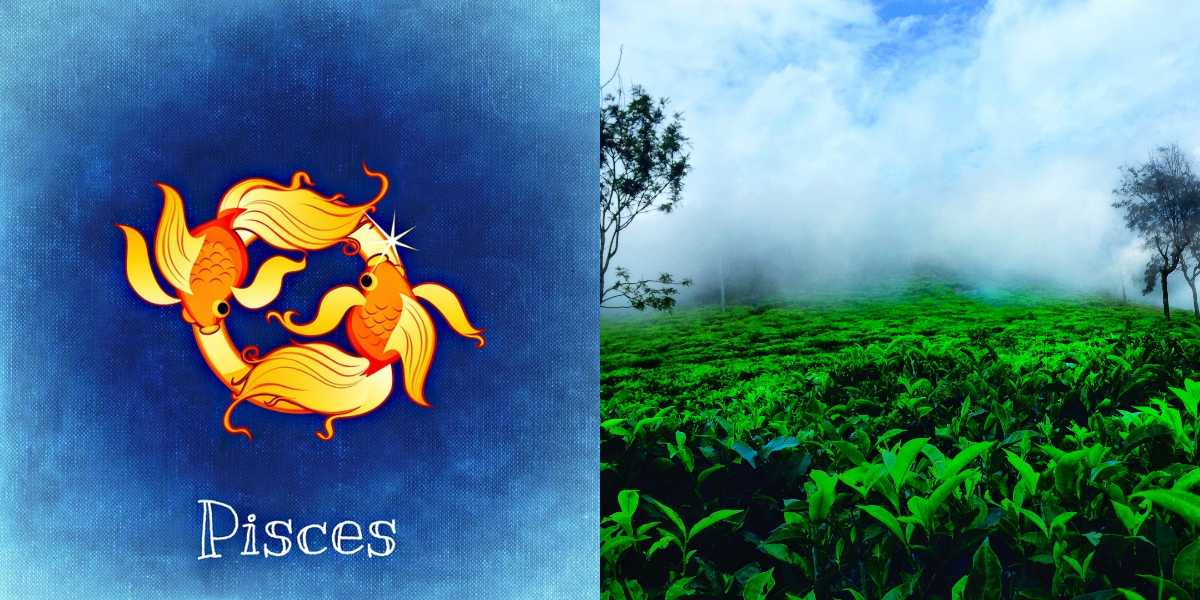 A Pisces is a mix of leisure and adventure. They have a knack for experiencing both. When with a Pisces, you have to adjust to their wild dreams and imaginations. They are kind and compassionate. When they travel, they would love to indulge in some time with nature to contemplate about life and more and they would also like to excavate the destination throughout. They are a bit of both. They will pick a destination like Ooty where they can sit in the lap of nature and admire the magnificent landscapes and also try out the adventure sports that Ooty has to offer. They choose hills over beach vacations and they are thorough romantics. While traveling with a Pisces, expect to be living in a 5-star hotel or eating off opulent restaurants because they are show-offs.
So here's a guide of what sun sign reflects what travel personality and destination. So if you have to choose a destination for your partner, observe their travel traits and then choose so that you can have a great time.
Will you plan a trip for your loved ones according to their sun signs? Let us know in the comments below!