The
Botanical
Gardens
of
Kolkata
, officially known as The Acharya Jagadish Chandra Bose
India
n
Botanic Garden
is spread over a sprawling expanse of over 270 acres. Located in Shibpur, Howrah, very close to Kolkata, it is the oldest of its kind in India. 
It is presently under the Botanical Survey of India (BSI) which is a unit of the Ministry of Environment and Forests of the Government of India.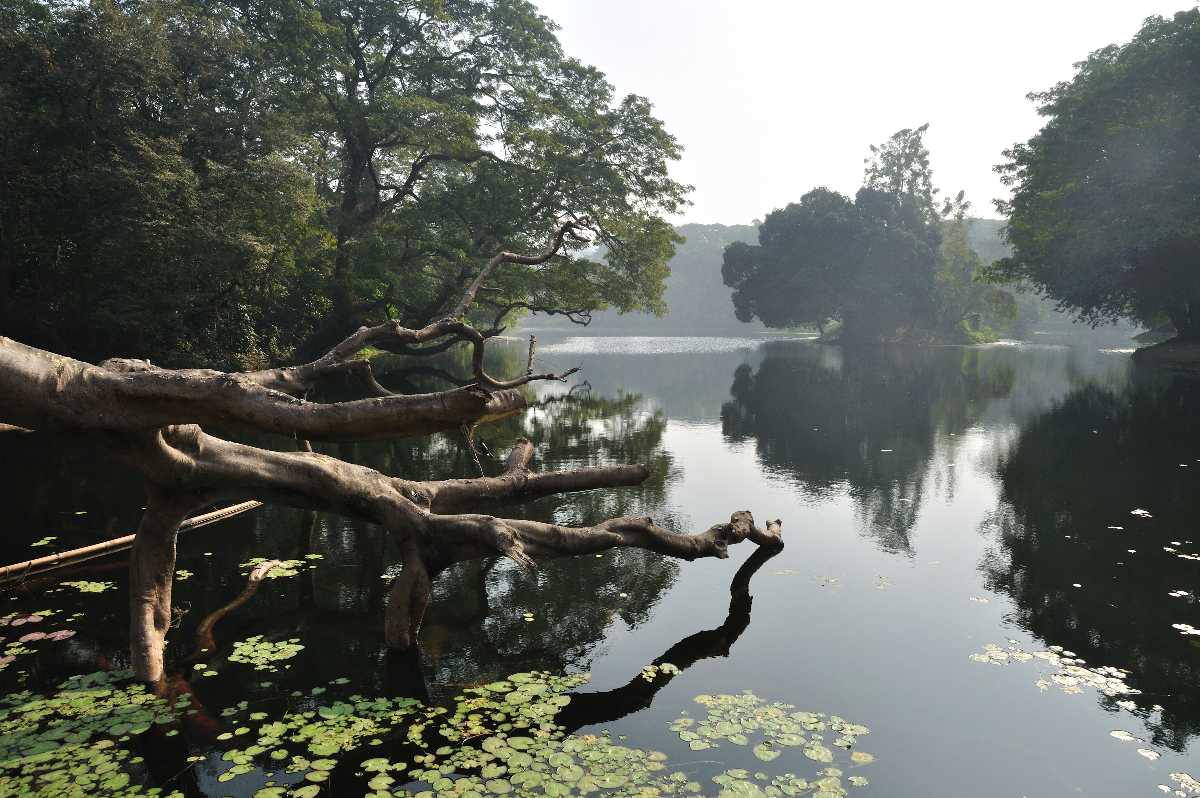 History and Background
The Calcutta Botanical Gardens were founded by Colonel Robert Kyd in 1786, at a time when the British East India Company was trying to build up strong trade relations in India. During that era, it was used mainly to identify new plants of commercial value. 
It was used for identifying and growing plants such as teak and a variety of spices for trade. One of the pivotal moments of the garden was the introduction of the tea plant from
China
. In fact, one can even say that these gardens were a driving force behind the establishment of the tea trade in the northern and north eastern mountains of India.
Many of the advances to the original gardens were brought about during botanist William Roxburgh's tenure as its Superintendent. He brought in plants from all over the country and created a vast herbarium on the premises.
Dr William Roxburgh is often called the founding father of Indian botany. He worked extensively on a variety of plants and had published multiple works on Indian botany. Not only did he have the distinction of naming numerous species, but many species were also even named in his honour by his collaborators and admirers.
Today, the garden has a Roxburgh Building that you can visit.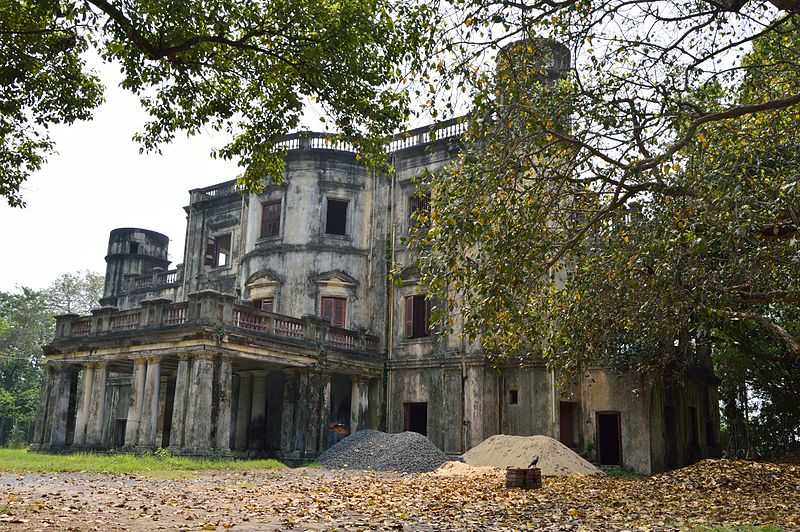 Today, the Botanical Garden's extensive collection of dried plant specimens numbers over 2,500,000 items from around the globe and can be perused within its premises. It is now known as the Central National Herbarium of the Botanical Survey of India.
At the time of establishment, it was usually called the
Company Garden
. Following India's independence, it was renamed as the 'Indian Botanic Garden'. More recently, in 2009, it was officially renamed as the Acharya Jagadish Chandra Bose Indian Botanic Garden in honour of the renowned scientist.
Main Attractions
The Botanical Gardens consist of over 270 acres of sprawling gardens and lakes and lush greenery. The biggest attraction of the garden is the great Banyan Tree which is over 250 years old and is one of the largest in the world. Mentions of the tree date back to travel books from the 19th century. 
Although the main trunk of the tree was removed nearly 100 years ago, till date, the tree lives on. It has around 2880 aerial roots that sustain it, and the circumference of its canopy is about 450 meters. It has one of the most widespread canopies in the world. This marvelous tree is a sight to behold and even finds a mention in the Guinness Book of World Records.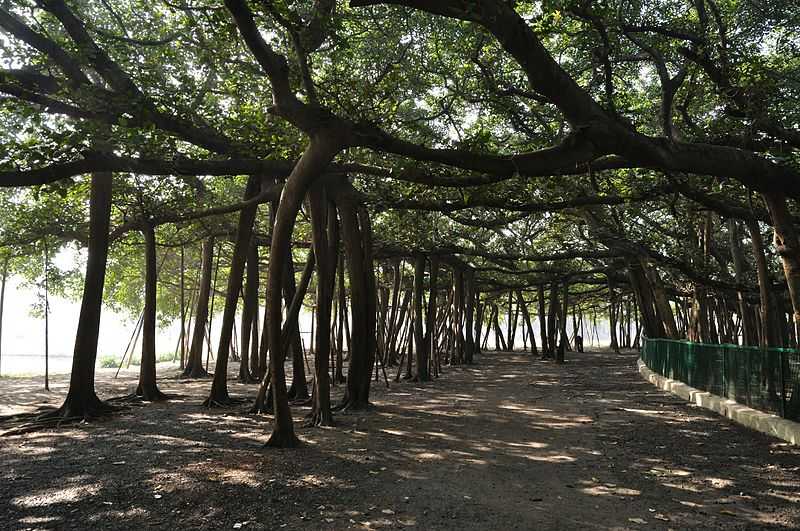 The Garden boasts over 12,000 types of plants, including many rare varieties of orchids, palms, bougainvillaea, bamboos, cacti and pine trees. There are as many as 1,400 exotic species that can be found in the Botanical Gardens, housed in its greenhouses, glasshouses and conservatories. Plants from around the world, including Java,
Nepal
,
Brazil
,
Malaysia
and Sumatra can be found here.
There are over 20 lakes and waterbodies within the grounds. Giant Lilly pads adorn some of the waterbodies, with myriad species of water lilies blooming alongside. You can even go boating in one of the lakes.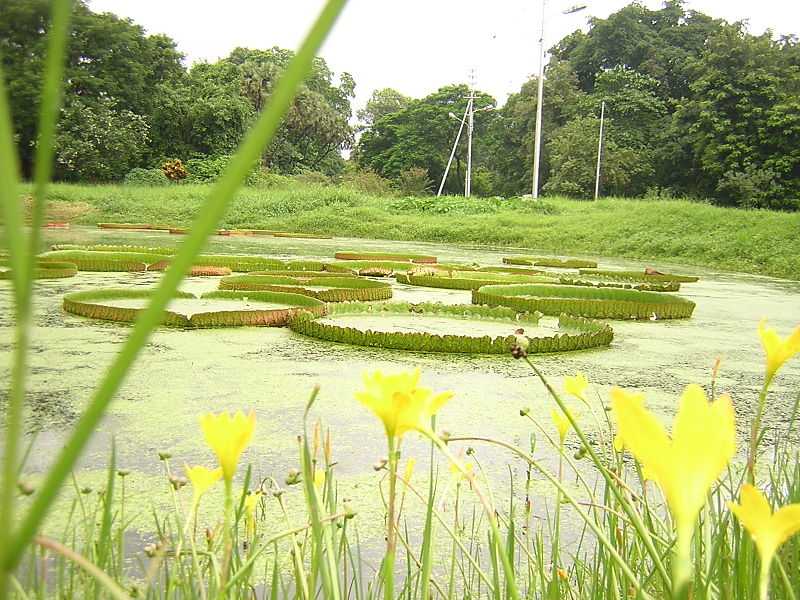 Keep a watchful eye out for animals, and you just might catch a glimpse of jackals, a mongoose or even a fox.
If you wish to have a more literary experience, a visit to the library of the Botanical Gardens is a must. Its extensive collection of books will keep you enthralled for hours.
You could also spend some time examining the vast collection of dried plant specimens kept here.
Location
Acharya Jagadish Chandra Bose Indian Botanic Garden, 
Botanical Survey of India, 
Shibpur, Howrah.
West Bengal 
How to Reach
One can take easily take a private car or a taxi to the Gardens.
Another option is to take a bus and get down at the 'B Garden' bus stop. Do enquire to make sure it is indeed the right bus before boarding. 
There are no metro stops or other public transport alternatives that will drop you at or near the Botanical Gardens.
If you're wondering about trains, the nearest Railway Station is Shalimar. However, it is not well connected with Kolkata's suburban rail network and only links to Santraganchi Railway Station. It does, however, connect to a few places outside the city. 
Timings
Tuesday to Sunday: 10:00 hours to 19:00 hours
Monday closed
Entry Fees
Entry: INR 10
Camera: INR 20
The annual membership fees for all cardholding daily walkers is INR 200.
Best Time to Visit
The best time to visit the botanical gardens is during the winter, between October and March.
Additional Things To Keep In Mind
Visitors are not allowed to bring outside food and drink into the Garden. There is, however, food available for purchase within the premises.
The Gardens are a no smoking and no plastic zone.
If you don't wish to walk or if you want to engage a guide to find out more about the incredible plants before you, inquire at the gate and secure yourself a seat in their six seater cars.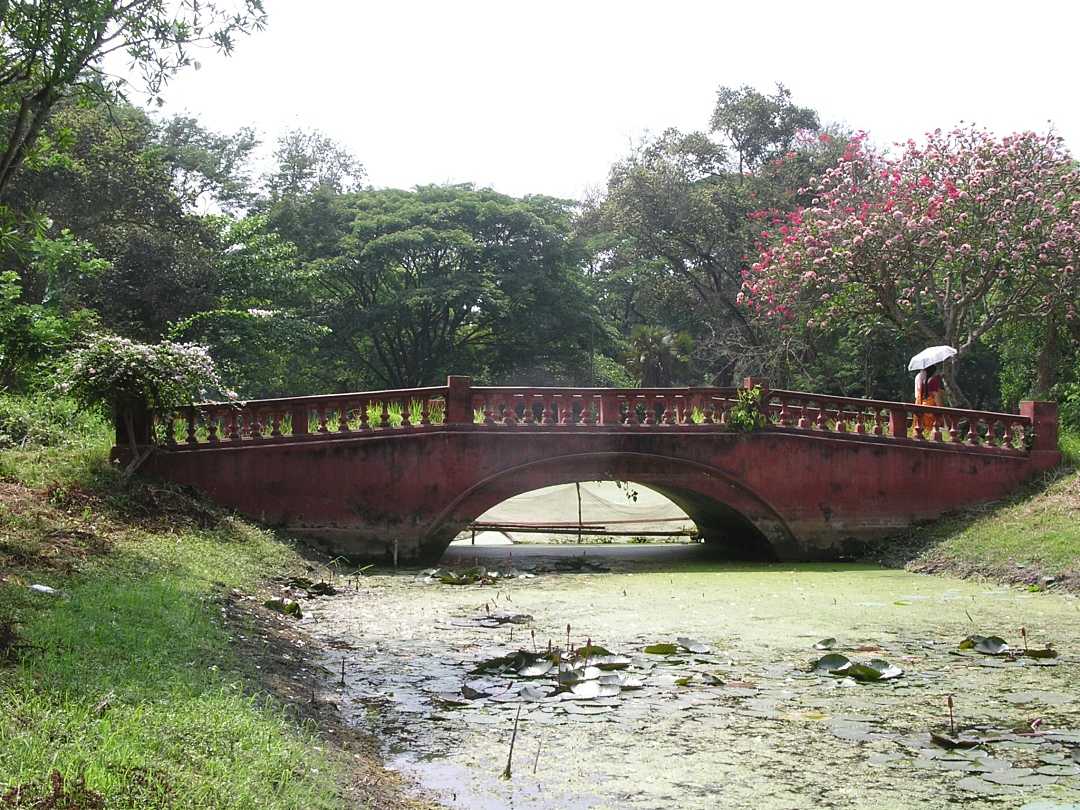 The Botanical Gardens of Kolkata offer a respite from the hustle and bustle of the city. With its vibrantly hued garden and soothing ambience, this place is a haven for anyone who loves nature.
The details given above are accurate to the best of our knowledge. However, before you visit, do try to check up on it for yourself, just in case, there has been an update. 
Is there anything further about the Botanical Gardens that you'd like to know? 
Leave us a comment, and we'll get right back to you.