Widely known for its scenic and mesmerising beauty,
Bangkok
has a wide range of local, hand-made and unique souvenirs to bring back home because memories are what we carry with us forever. To answer the question " What to Buy in Bangkok?", with everything from fisherman pants to local food items, from clay artefacts to cosmetics and everything in between, Bangkok has it all to serve as gifts for your friends and family, that too very budget-friendly.
Here is a list of what to buy in Bangkok to leave you a satisfied tourist:
1. Thai Silk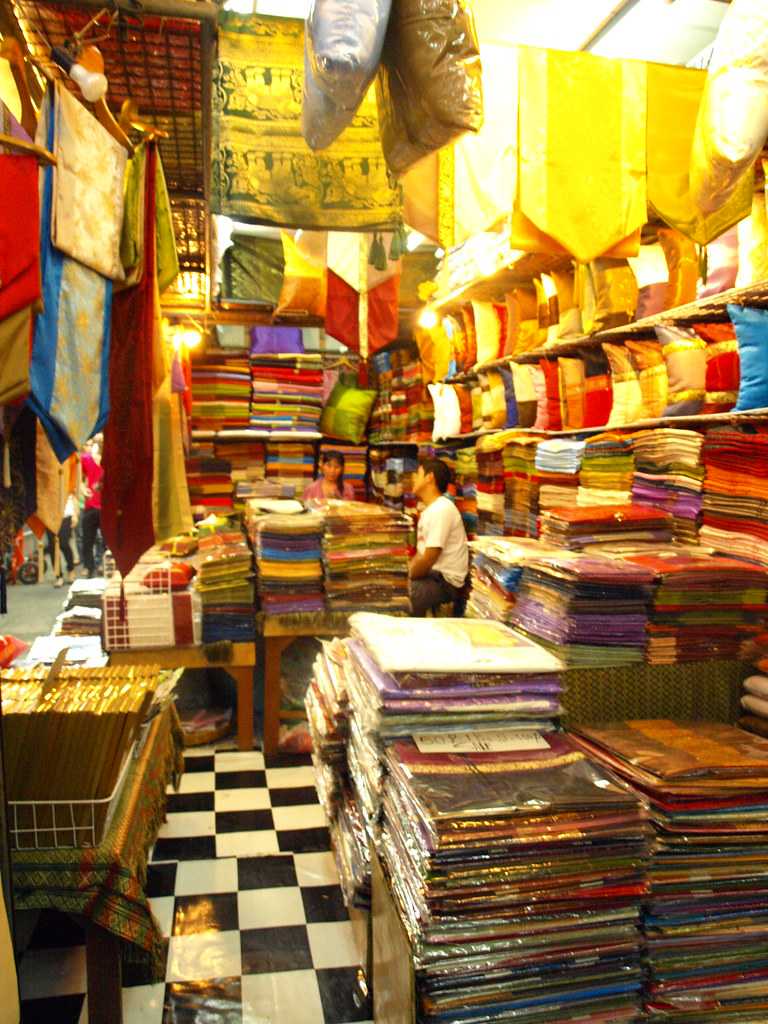 Thailand has some the major thriving industries for world-class silk, and Thai silk is the most sought after souvenir among tourists and the visitors of the country, of which Bangkok is the central shopping hub. Thai silk is amongst the most widely coveted things to buy in Bangkok and its properties are known worldwide.
Jim Thompson House
The primary outlet of Thai silk is Jim Thompson house, founder of which was also the first to introduce the silk industry in Thailand. However, some other places also exhibit a wide range of bright colours, patterns and designs in Thai silk, that too at many reasonable prices. Shops in Bangkok also specialise in making customised dresses and home décor items from silk, which will surely add glitter to your home and personality.
Cost: THB 100 to THB 2,500
Best Places to Buy: Jim Thompson Outlet, Khwaeng Bang Chak, Khet Phra Khanong Krung Thep Maha Nakhon; Narai Phand, Phloen Chit Road; Exotic Thai, Siam Paragon; China World Fabric Outlet, Chinatown
2. Spa and Aroma Products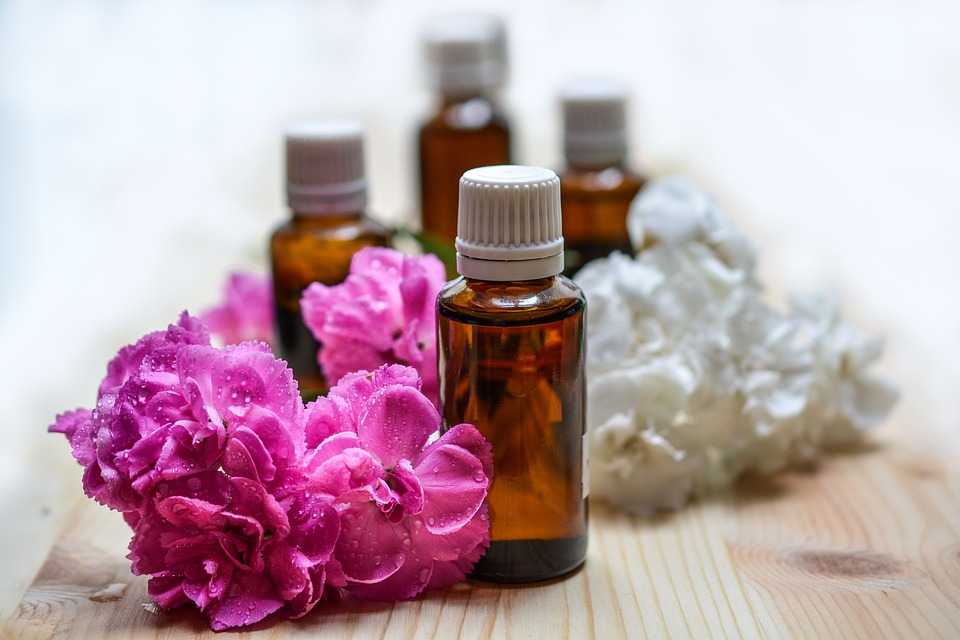 Bangkok is the house to a wide range of aroma and herbal products that are well acclaimed for instant soothing and relaxing qualities. They are mainly hand made by local medicinal herbs such as lemon, lavender, basil etc. So now if a long journey back to home leaves you exhausted, then these products will be right at your service. They come in some fancy packaging which makes them suitable for a perfect and healthy gift to your loved ones.
Cost: THB 40 to THB 1,000
Best places to buy:Bath and Bloom outlet, Central world, Rama I Road; Harnn outlets, Zen Tower, Rama I Road; Karmakamet, Soi Metheenivet
3. Thai Antiques in Bangkok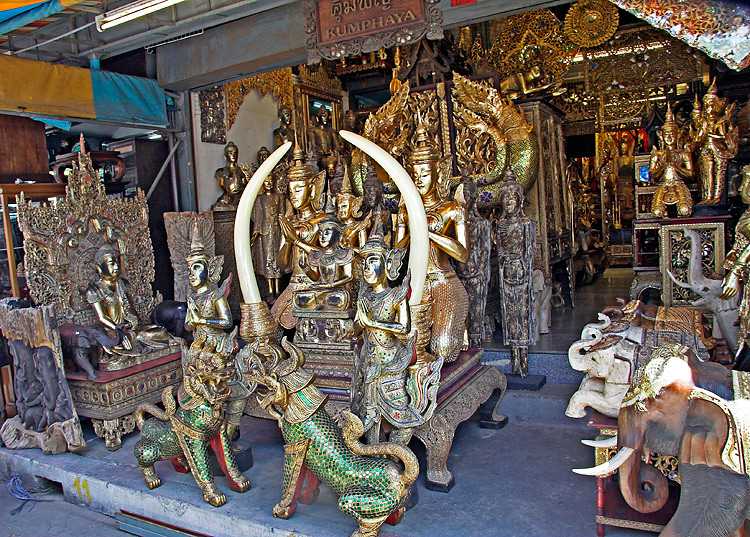 Thailand is a treasure trove for all the history and culture lovers as it houses a large variety of 'antique' pieces such as old maps, ancient books, gems, paintings, idols etc., showcasing some brilliant examples of craftsmanship. However, the original antique pieces are both rare and expensive due to many rules and regulations imposed upon by the Thai government. But, markets of Bangkok do not allow this to disappoint their visitors, and thus there are almost exact replicas of such rare pieces available that are both enticing and budget-friendly. These beautifully and skillfully crafted items are perfect for decorative and gifting purposes and meanwhile will serve as souvenirs of your fondest memories.
Cost: THB 2,000 onwards
Best places to Buy:
The River City Mall; Old Siam Trading Company, 5th floor, Nailert Building; OP Place, 30/1 Soi Charoen Krung 38; The Sillom Galleria, Between Silom Soi 19 and Soi Surasak
Note:
Please remember that all Buddhist statues leaving Thailand require a certificate of approval from the Thailand Ministry of Culture. Hence, while purchasing these statues, always ask your dealer to assist in the further process. Make sure you do not fall prey to any unauthorised dealer regarding authentication papers.
4. Thai Food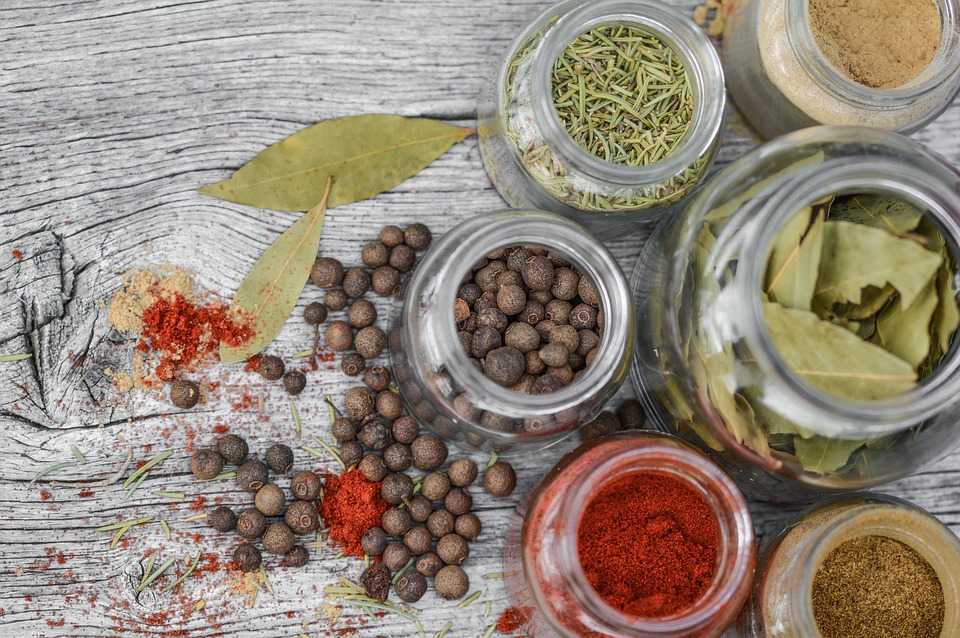 Food is one thing that can single-handedly mould your mood, and when it comes to a place like Bangkok, you cannot just go hungry. With the plethora of fresh fruits, local hand-made packed items, wine, food provisions and other culinary things to buy in Bangkok are aplenty. Here is a quick list of some most famous delicacies of Thailand that is worth acquiring a place in your travel bag and eventually on your taste buds.
1. Fruit snacks

Fruit snacks are readily available in all Thai supermarkets and are known for good nutritious quality.
Top Place
Kunna is one of the notable brands of fruit snacks in Thailand.
2. Mama Instant Noodles
A journey to Bangkok seems quite incomplete without its signature instant noodles.
Best Buy
Tom yum noodles from Mama are a must buy here, and one can easily find them in any shopping outlet.
3. Thai spices
Thai food and its unique flavour are worth trying back at home, and thus these well sealed Thai spices are a perfect buy in Bangkok. Easy to carry and hustle free, they make an ideal gift as well.
4. Thai good luck desert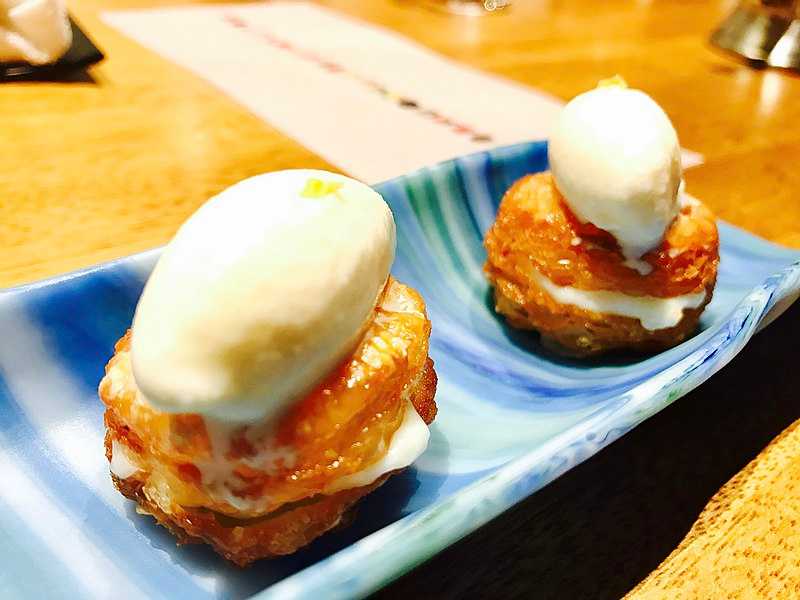 A sweet and perfect delight made of egg yolk, sugar, flour and coconut, these desserts are supposed to bring good luck as per Thai tradition and are worth trying. They also come in gift boxes and thus can be a good gifting option.
5. Crispy Seaweed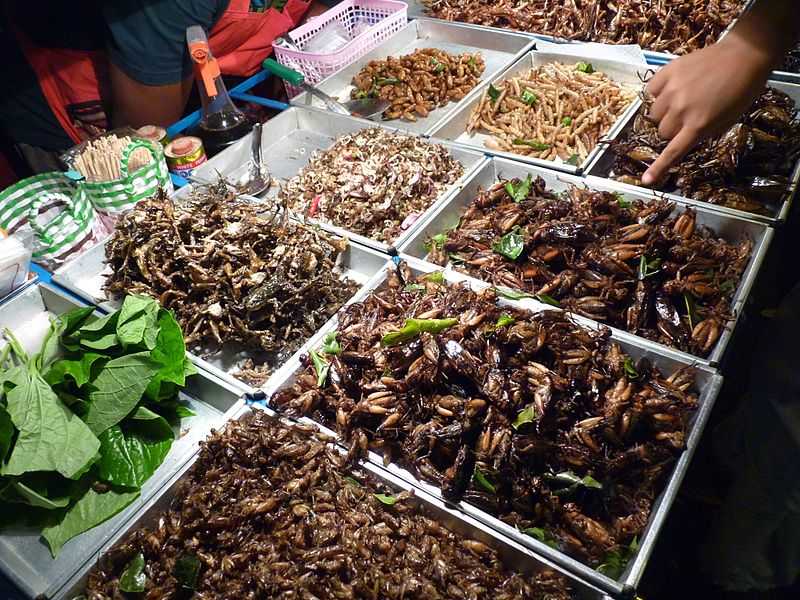 Crispy seaweed is probably the most favourite Thai snack. Often relished as potato chips, they come in various flavours and can be easily found at nearby stores.
Cost: THB 10 to THB 500 (extra gift boxing cost)
Best place to buy:Siam Paragon Shopping Center, 991/1, Rama I Road, Bangkok.
The names mentioned above are just a few among the long list of Thai food culture. You can take a stroll in any supermarket while having a little chit chat with workers. Well, it is always helpful and adventurous to try new food on someone else's suggestions.
5. Benjarong Porcelain Ware
This painted Thai ceramics porcelain is an excellent example of intricate and skilful artistry. Once used only in royal families of Thailand, nowadays, these beautiful and ornate porcelain items are available at layman prices as well. There are a wide range of dining wares, home décor items and gift sets which will undoubtedly give you a royal feeling with their perfect finish and refined, glossy five-coloured texture. These items are fragile and will need extra care while handling and shipping. However, many stores also provide options for overseas shipping so that without worry, you can bring home the essence of Thailand culture and artistry.
Cost: THB 900 to THB 10,000
Best places to buy:Narai Phand Thai handicrafts store, Phloen Chit Road; Chatuchak weekend market; Siamraj Marketing, Sukhumvit Road; Siam Paragon Mall, Rama I Road
6. NaRaYa Bags
NaRaYa is one of the most famous brands of Thailand offering a wide variety of purses, bags and pouches made from all sorts of fabrics. The gorgeous look and incredible quality of these bags have made them famous worldwide. Therefore, if you are looking for excellent and cheap gifts for your loved ones, then this is all you need. Right from quirky patterns and designs to vibrant and offbeat colours, these bags let to carry the pure essence of Bangkok wherever you go. The most signature design of NaRaYa bags being the one made of silk with a large ribbon in the middle.
Cost: THB 75 to THB 500
Best places to buy:NaRaYa Central World, ground floor, Central World Building; NaRaYa bags, Patpong; NaRaYa Siam Paragon, Siam Paragon Shopping Mall
7. Thai Coconut Oil Products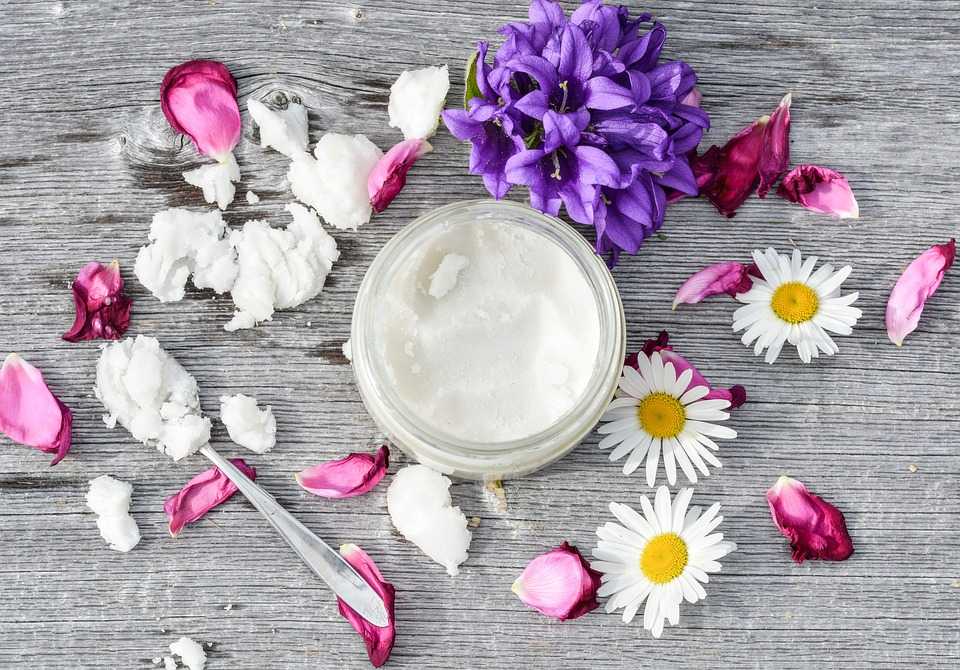 Widely used as a moisturiser, sunscreen and facial beauty product in Thailand, it has some of the most amazing benefits in aromatherapy and hair treatment. The locally processed Thai coconut oil can be bought both as oil and other products that are made from it such as soap bar, hair products, food items etc. They often come in attractive bottled packaging that can easily be handled.
Cost: THB 30 to THB 500
Best place to buy:
Chatuchak Weekend market
8. Medicines and Healers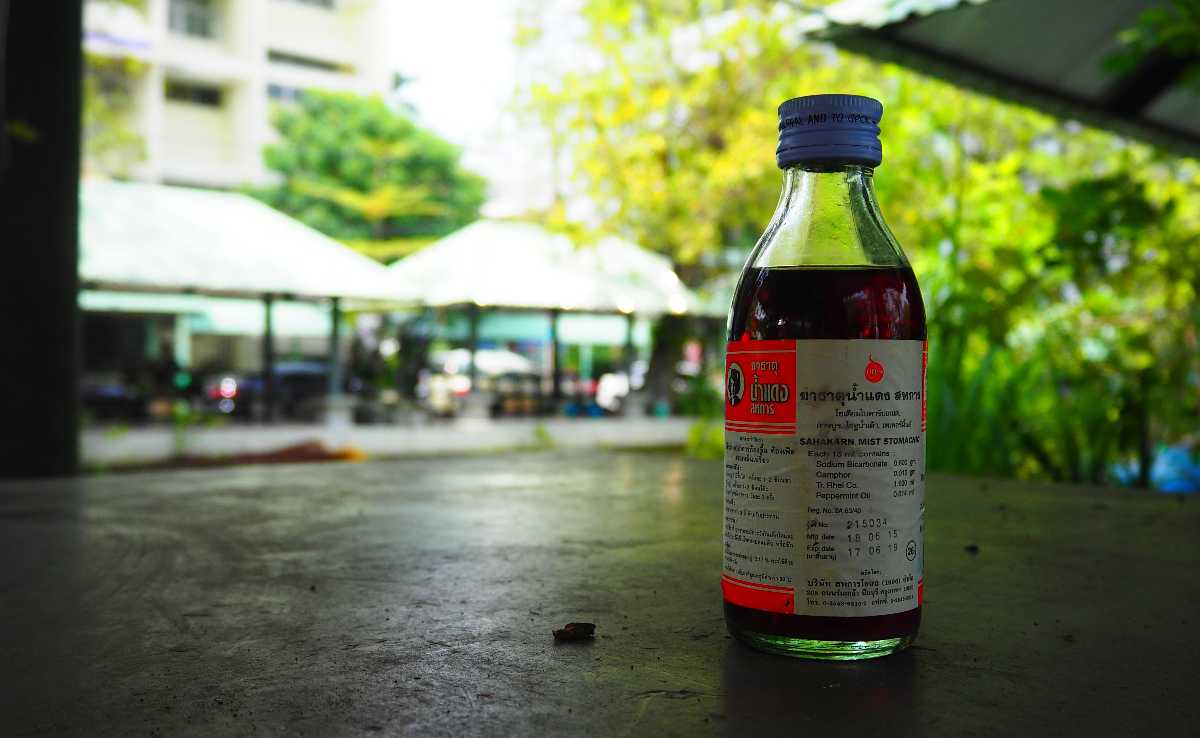 Thai people are known worldwide for their organic medicinal products that are primarily made of locally available herbal items. From instant forehead roll on to herbal remedies for insects and mosquitoes, Bangkok has a lot to offer when it comes to an organic solution for day to day problems. Mentioned below are such products that you can bring back home from Bangkok that will gently soothe your aching muscles.
1. Pim Saen Nam (Balm Oil Roll-on)

A magical product for motion sickness, nasal congestion and blocked breathing, Pim Saen Nam is a medicinal blend of local herb Pin Saen, Eucalyptus essential oil, methanol and camphor. This product is widely used by local people and is easy to use as well. A simple roll on your temples and you are all set. 
2. Ya Dom (Inhaler)

This instant nasal inhaler is a quick Thai remedy for blocked nasal passages, cold and rhinitis. Poy Siam and Peppermint Field are to most famous brands of Ya Dom.
3. Takkab (Anti cough pills)
They are a nation-wide popular instant remedy for coughing. These pills might not have the best taste, but when it comes to medicinal quality, they are undoubtedly amazing.   
4. Snake Brand Prickly Heat Powder
The Snake Brand Prickly Heat Powder is a must-have item among locals because of the humid and hot climate of Thailand. It is made of herbs such as peppermint, camphor etc. and offers relaxing, cooling effect when applied.
5. Mosquito Repellent
It is a herbal product which offers a perfect natural solution to insects and mosquito bites. If you hail from a tropical country, Thailand, then this product will prove very useful as a durable repellent to mosquitoes.
Cost: THB 10 to THB 100
Best places to buy:
All supermarkets and drugstores
9. Thai Handicrafts
Bangkok houses some of the fantastic fineries of Thailand handicrafts ranging from hand carved cushion covers, carry bags to baskets and wooden décor items. They can be a perfect gift for all informal and formal occasions, or you can give a slight touch of Thailand to your home sweet home. However, the locally and hand designed items can be a bit costly, but some weekend markets and stores provide the right quality products at reasonable prices.
Cost: THB 300 to THB 1500
Best places to buy:Chatuchak Market; Bangkok Chinatown (Yaowarat); Silom Village
10. Thai Silver Jewelry
A visit to Bangkok will probably never be completed without the shopping of unique and skillfully designed silver jewellery. Thail Silver Jewellery has always been an unsaid statement that ornament and jewellery are one of the significant representatives of tradition and culture of a particular place; Thailand is no exception. Here in Bangkok, you can shop some gorgeous silver ornaments such as anklets, bracelets, necklaces etc. which are painstakingly crafted by tribal folks in Northern Thailand.
Tips While Purchasing Thai Silver Jewellery
It is worth noting that while purchasing any jewellery in Bangkok, one should always look for genuine items, ones with.
1. 925 stamps signify 92.5% silver quantity.
2. However, you can always go for more pure silver items up to 99% pure.
3. It will be advisable ever to be aware of fraud vendors selling fake hill tribal jewellery.
Cost:
THB 180 to THB 1,800
Best places to buy:
Khao San Road; Charoen Krung Road; Silom Road; Chatuchak Market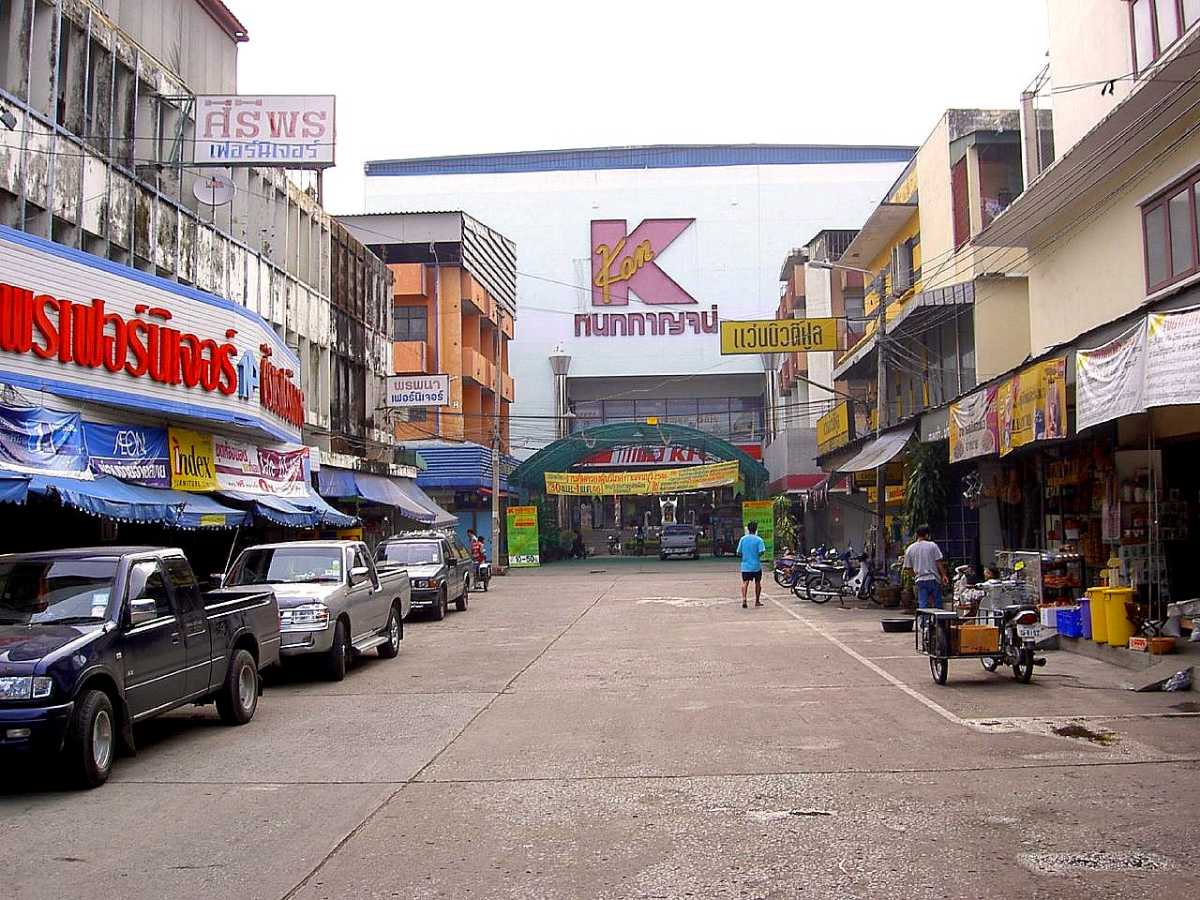 Additional Tips For Better Purchases
Always check your country's customs regulations while purchasing anything so that you have a clear idea of what items are allowed to be taken outside Bangkok and Thailand.
It is advisable to always carry a map of Bangkok for easy navigation around the city.
Bargaining is one such skill that you can use thoroughly in markets of Bangkok (except for some fixed price malls and stores) to yield a better deal on local products.
Some companies and stores provide overseas shipping options also so that you are not restricted to luggage's weight norms of airports. You can always make good use of these facilities but meanwhile, make sure of all legalities and policies of the concerned store.

Now that you don't have to wonder anymore about what to buy in Bangkok, the next step is to book your flight tickets to make all these purchases in Thailand's beautiful capital!