Bangkok
is a heavenly abode for all the shopaholics out there. From the premium shopping malls flaunting Gucci and Prada showrooms to the street shops offering bang for your buck, cheap shopping in Bangkok is never a disappointment nor does it compromise on quality. There some gems are hidden within this large shopping city. The deals offered at these shopping venues are enough to turn you into a maniac while grabbing those deals. You may have to carry an extra suitcase to give the things you bought in Bangkok.
These are must-visit places if you're looking for cheap shopping in Bangkok: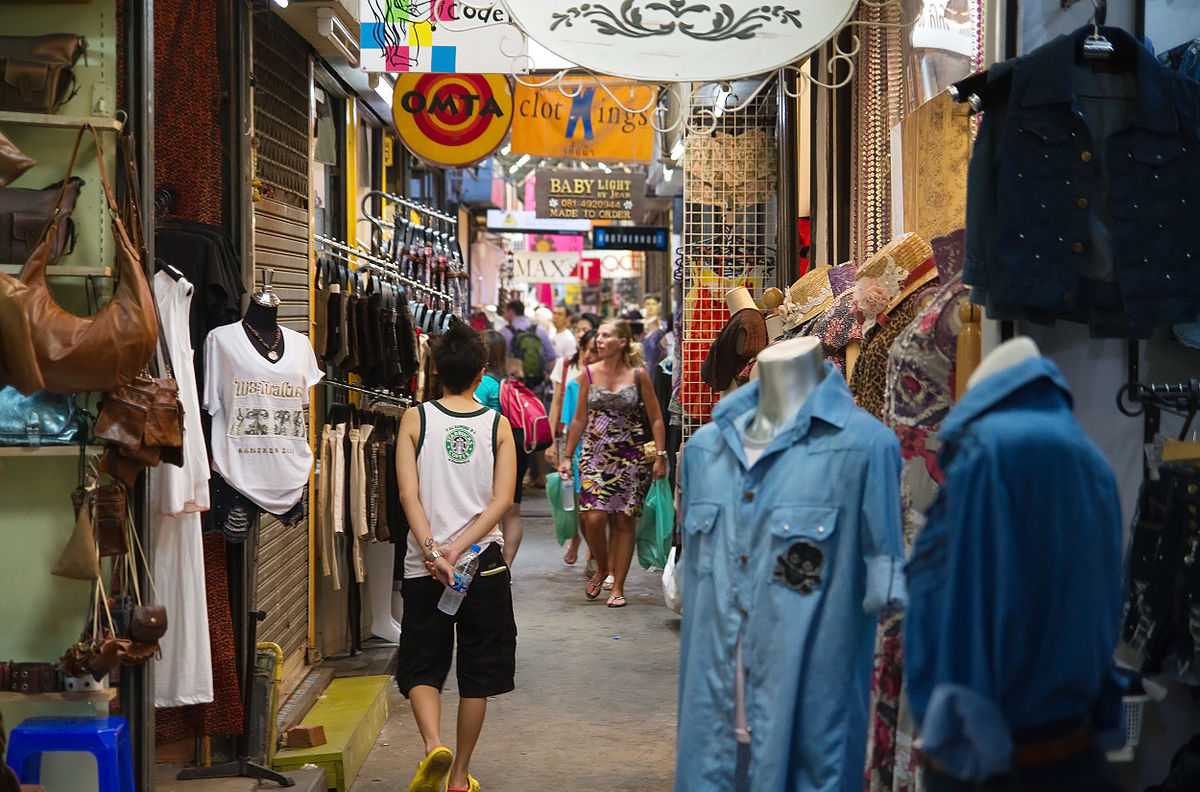 Sprawling over an area of over 35 acres Chatuchak Market is a maze of 8000 different stalls. You will be baffled by the sheer varieties and the number of things this market has to offer. It is almost sure that if you want to buy something, you will buy ten other stuff with it. One pro tip to make things navigable is that the entire market is focused on one main road. The main lane branches to many narrower streets which are named as Soi 1, Soi 2 and so on. Don't hesitate to bargain or move on to other shops if you don't feel a deal is worth your buck.
The variety of different things you can find in Chatuchak are:
Clothing & Accessories
Ceramics
Art and Gallery
Pets and Pet Accessories
Food and Beverage
Antiques and Collectibles
Furniture and Home Decoration
Plants and Gardening tools
Books
How to Get to Chatuchak: You can take Skytrain (BTS) to Mo Chit Station, and move on from exit no 1 to find canvas selling clothes.Another route is from the subway (MRT) to Chatuchak Park Station (exit no. 1).
Location: Kamphaeng Phet 2 Road, Chatuchak
Timings: Saturday and Sundays – 9:00 A.M. to 6:00 P.M. Fridays – 6:00 P.M. to 12:00 A.M. Wednesdays and Thursdays – 7:00 A.M. to 6:00 P.M. (only plant sections are open) 
2. Union Mall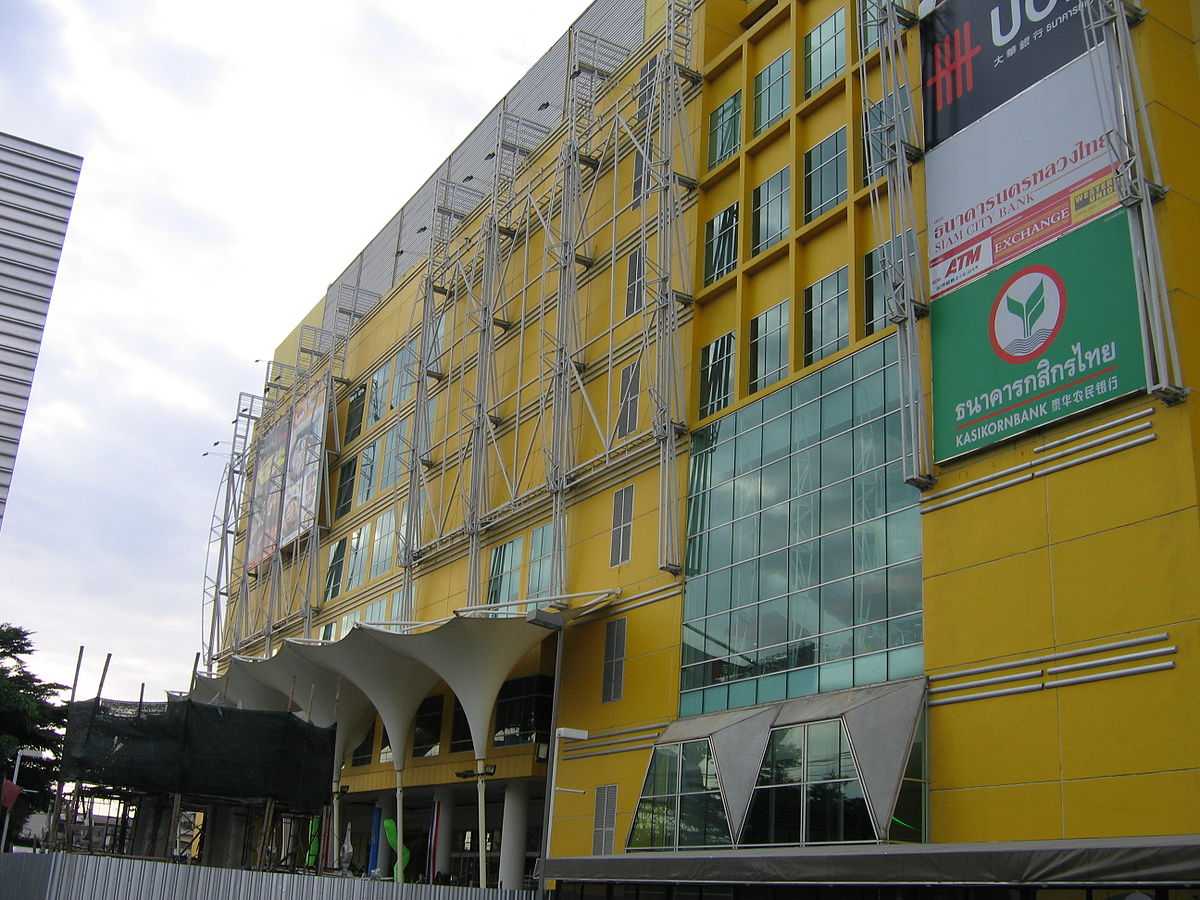 If your hunt is over in Chatuchak then you can head over to another hub for cheap shopping in Bangkok – The Union Mall, it is only one BTS station away from Chatuchak. The prices will be comparatively lesser than other malls. There are many different shops selling beauty and fashion products. Most of the shops in this mall focus on the needs of young women. You will find a plethora of shops and boutiques selling leather goods, bridal dresses and accessories, cargo pants and printed shirts. The upper floors are dedicated to beauty enhancements with cheap mani-pedi shops. So girls grab your pals and have a marvellous retail therapy at Union Mall.
How to Get to Union Mall from Chatuchak: Chatuchak connects with 2 MRT Stations: Chatuchak Park Station and Kampheng Phet Station. You can take MRT Subway at the station that is close to you. Then, get off at Phahon Yothin Station and take exit 5.
Location: 1 Khwaeng Chom Phon, Khet Chatuchak
Timings: 11:00 A.M. to 10:00 P.M.
3. Platinum Fashion Mall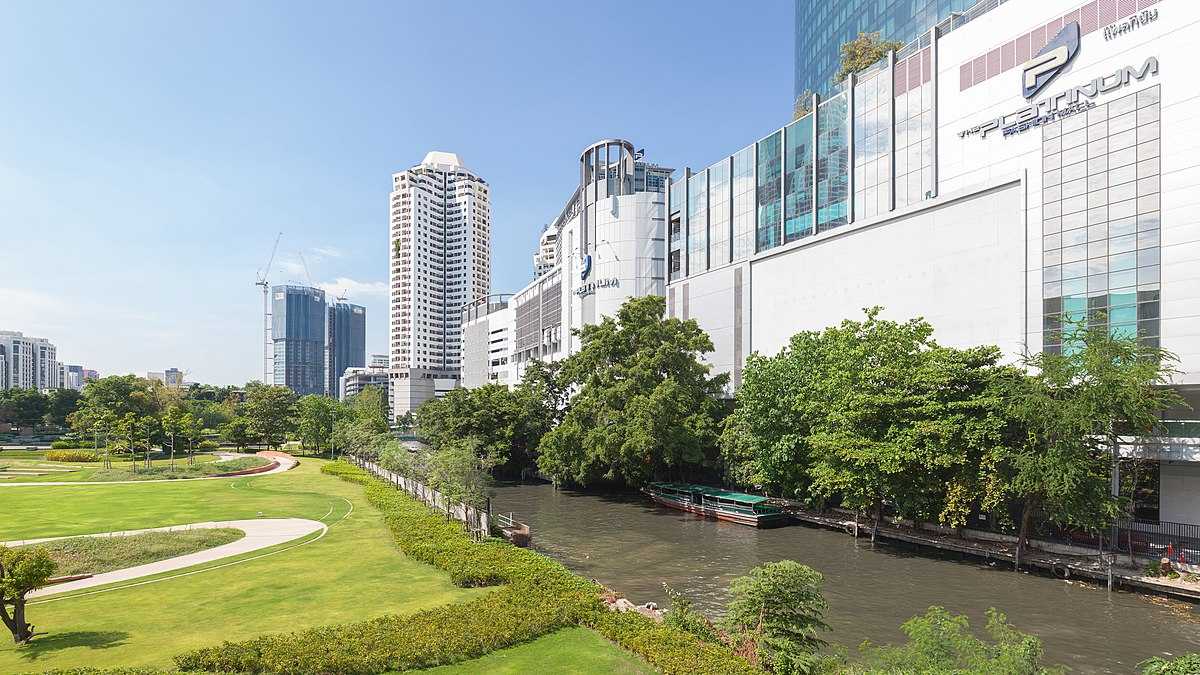 Platinum Fashion Mall can be regarded as the nexus of wholesale shopping. One thousand three hundred shops are packed in six different floors with their names after famous shopping streets from all over the world like Soho, Ginza, and Oxford. The most alluring factor of this mall is the dual price tags on clothes. One is for retail, while the other one is for wholesale. Scores of local shopkeepers can be seen dragging sacks full of clothes. It is a paradise for women shoppers as the primary focus of many shops are women clothing and accessories. There are also some shops selling souvenirs and household items.
How to Get There: It is only a 10-minute walk from either Ratchathewi or Chidlom BTS Skytrain.
Location: 222 Phetchaburi Rd, Khwaeng Thanon Phetchaburi, Khet Ratchathewi
Timings: 9:00 A.M. to 8:00 P.M.

Talat Rot Fai is often referred to as the 'Train Market' in English. While there are two other train markets, this one is the most renowned one when it comes to cheap shopping in Bangkok. It is one of the most resilient markets in Bangkok since it was on the verge of shutting down in 2013, due to the expansion of the BTS Skytrain line. Unlike Chatuchak, Rot Fai is authentic and sells genuine antiques and memorabilia. The market is divided into three major areas known as 'The Warehouse Zone,' 'Market Zone' and 'Rod's Antiques.' Both 'Warehouse Zone' and 'Rod's Antiques' sell vintage items like classic cars, motorbikes, old cameras, and Japanese toys.The Market Zone comprises of about 2000 different stalls selling shoes, fashion accessories, clothes, and toys.
How to Get There: Take BTS SkyTrain to Udom Suk Station then walk to the corner of Soi Sukhumvit 103 to catch Songtaew to Seacon Square. The Songtaew stops at the opposite side, but you can cross the street by using the overpass to Soi Srinakarin 51. Then walk along the road in Soi Srinakarin 51 about 200 meters to the market.
Location: Soi Srinagarindra 51, Khwaeng Nong Bon, Khet Prawet
Timings: Open only on Thursday to Sunday – 5:00 P.M. to 1:00 A.M.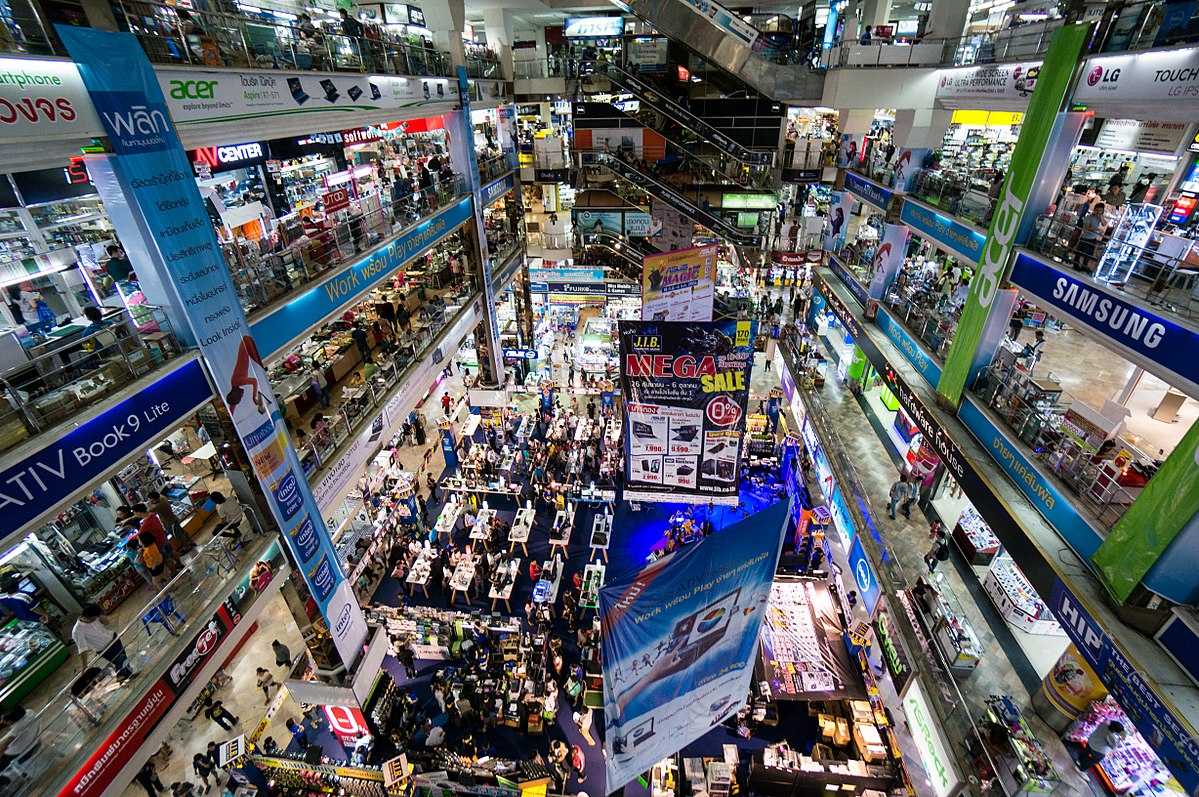 Pantip Plaza is heaven for tech enthusiasts. The whole shopping mall is filled with shops selling electronic goods like mp3 players, DVDs, PC components, laptops, smartphones, and everything related to technology. You should brush up your negotiations skills as it can instantly change the shopkeeper's quotes, and you can get an excellent bargain.  There are also multiple repair shops which are home to some of the most skilled technicians in
Thailand
. You can get any electronic item fixed at rock bottom prices. This mall has gained notoriety due to the selling of counterfeit software and other products. Though the shopkeeper's don't have the intention to rip you off as they offer both the genuine and the fake version. But still, if you are sceptical, then you can visit authentic shops on the top floor like IT City and Hardware House.
How to Get There: Visitors can get to Pantip Plaza from a few of the stations off the Skytrain. The easiest is to take the Skytrain to the BTS Station Ratchathewi and take exit four. Go down the stairs, turn around, and then make a right on Phetchaburi Road.
Location: New Phetchaburi Road, Ratchathewi
Timings: 10:00 A.M. to 9:00 P.M.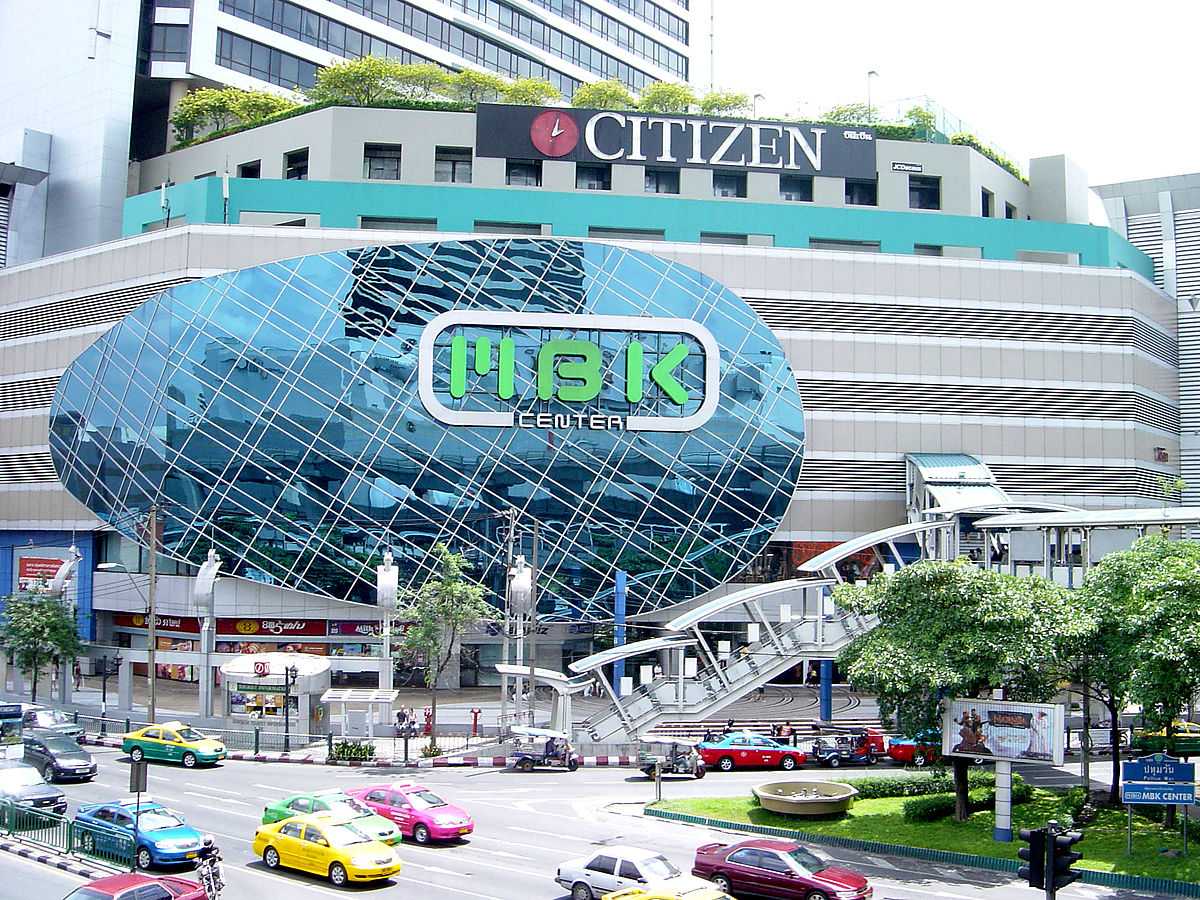 This mall for cheap shopping in Bangkok is for the millennials. Though it is not as glittery as its competitors like Siam Discovery or Siam Siam centre it has an impressive number of daily visitors which include both locals and tourists. It spans over an area of 89000 square meters, which has eight floors with 2000 shops. It is an inexpensive mall having a plethora of products like gadgets, beauty, home furnishings, and souvenirs. The joy is finding things out of randomly stashed products in long straight lines.
For food, you have two food courts on offer. One for locals and the other for tourists. It is a heaven for electronic gadgets like smartphone, gaming consoles, CDs and DVDs, mp3 players, PC games, and much more. Like many developing nations, it also has first copy stores which have products from Adidas, Gucci, Nike from unknown sources. There is also a luxurious department store like Tokyu. It is a leading store in Japan, and this is the only one in Bangkok. It has a whole host of luxury merchandise like apparels, clothing, and home furnishings.

How to Get There: Move on to the nearest BTS Skytrain station, by foot or taxi, then take the train to the National Stadium stop. Follow the signs to MBK as you exit the station. To avoid a train transfer, you could just alight at Siam Station and walk 10 minutes west to MBK.
Location: Pathum Wan
Timings: 10:00 AM to 10:00 PM 
7. Sampeng Market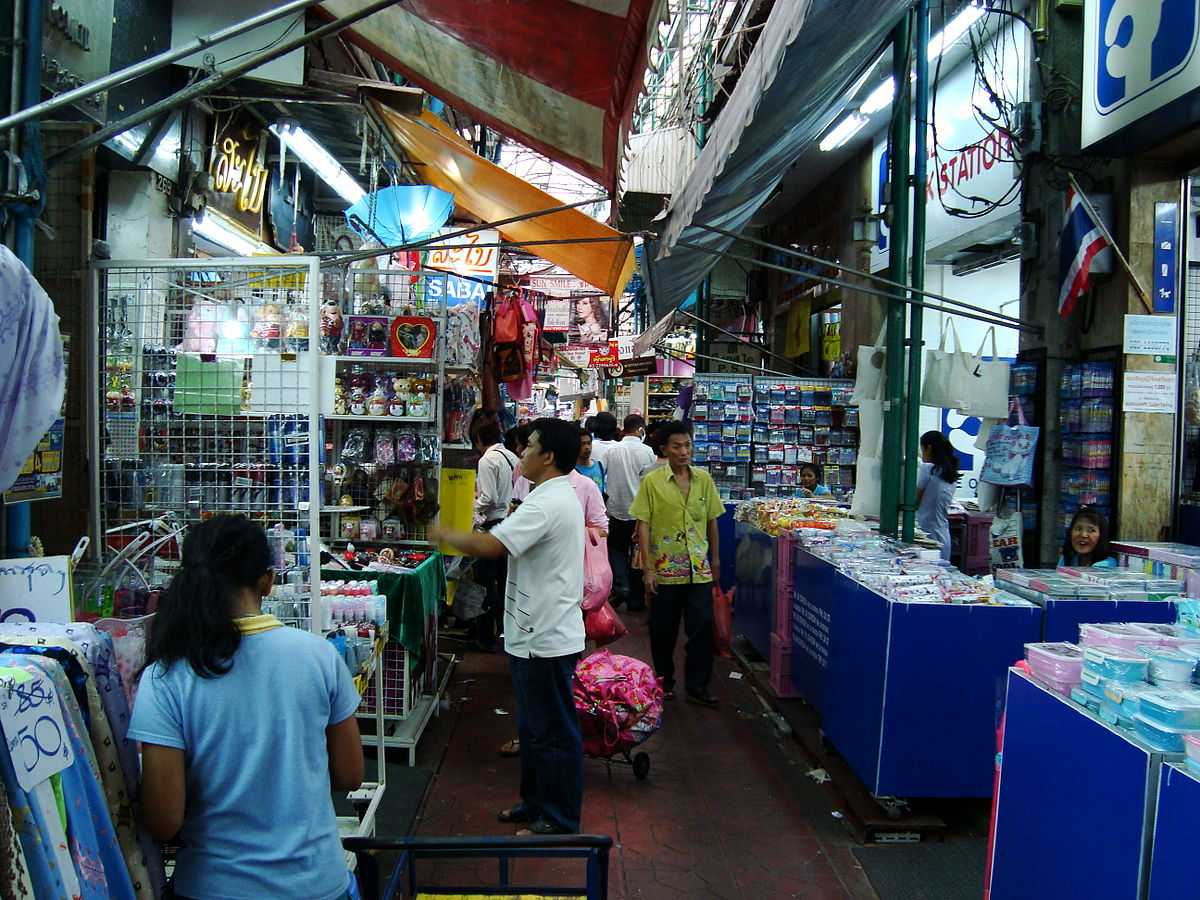 The oldest wholesale market offers some of the most compelling deals in Bangkok. There are several multitudes of products available in wholesale prices to choose from. This place is also known for buying souvenirs and gifts; hence, it is always crowded with tourists. Local shopkeepers also source many different products from this market as it is regarded as one of the best wholesale markets. The key takeaways from this market are keychains, jewellery, wristwatches, traditional Thai clothes and snacks. 
How to Get to Sampeng Market: the easiest way is to take the BTS sky train and get off at Saphan Taksin station. From here, take the Chao Praya riverboat going north to the pier, Tha Ratchawong. Walk away from the pier area onto Ratchawong Road to Soi Wanit.
Location: Khwaeng Chakkrawat, Khet Samphanthawong
Timings: 12:00 A.M. to 12:00 A.M.
8. Pratunam Market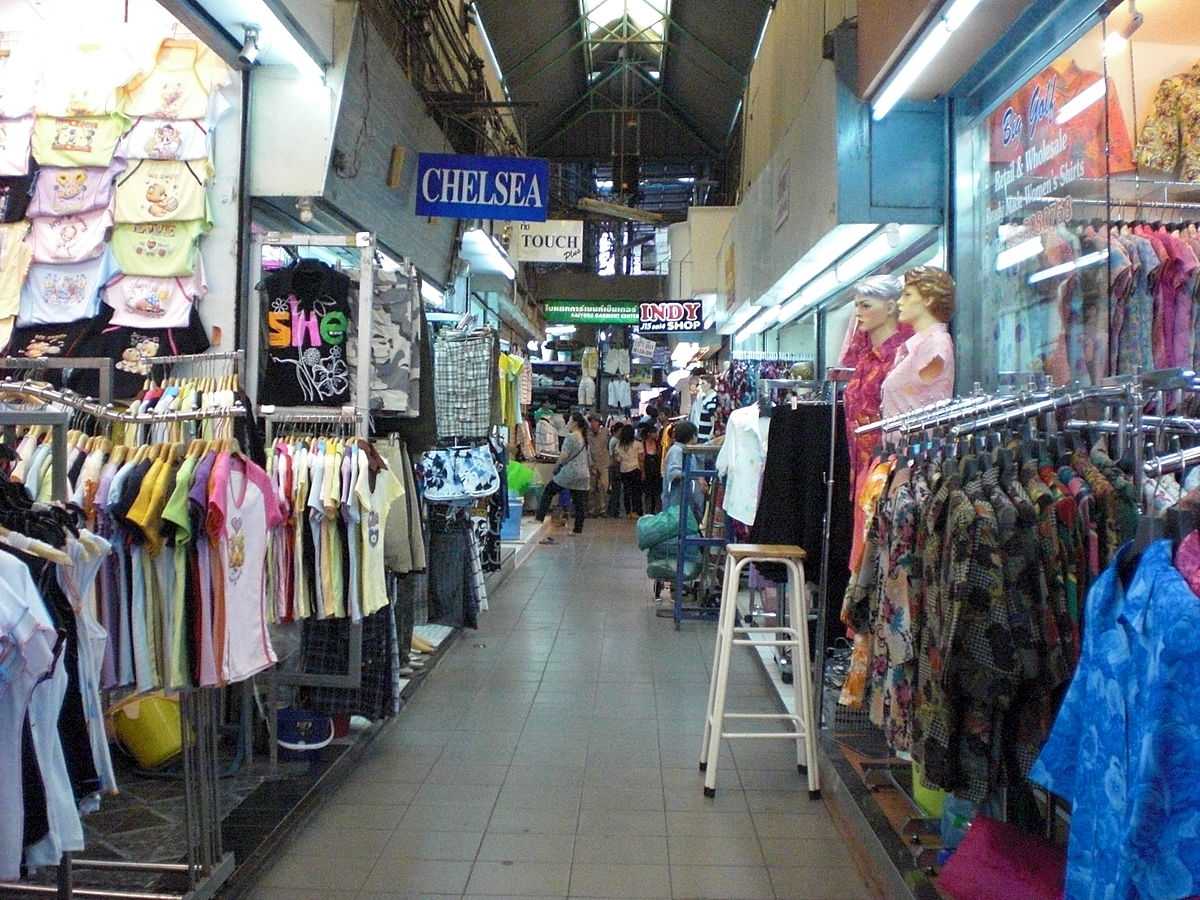 Pratunam market is a giant hub for buying clothes, bags, shoes, and other fashion and beauty products at wholesale prices. The market is packed shops pouring on to the crowded streets. This place is ideal for cheap shopping in Bangkok as it hosts a huge variety of clothing, including T-shirts, jackets, shorts, skirts and other such trendy clothes at good quality and affordable prices. Apart from clothes, one intriguing fact of this market is that it gives you an insight into the daily life of the local traders. With the noise of sewing machines to the lively conversations of the shopkeepers, this place will certainly uplift your mood. Other useful accessories like leather totes, belts and caps can be found near the Baiyoke Tower 1. One last thing to remember is that you must not forget your bargaining skills as you might crack some deals and don't expect genuine products of premium brands.
How to Get There: Take the BTS Sky Train to Chit Lom station – it's only a short walk along Chid Lom Road from there to the intersection. You can also catch the Saen Saep Canal Express Boat and alight from the aptly named Pratunam Pier.
Location: Thanon Phaya Thai, Ratchathewi
Timings: 10:00 A.M. to 8:00 P.M.
9. Victory Monument Market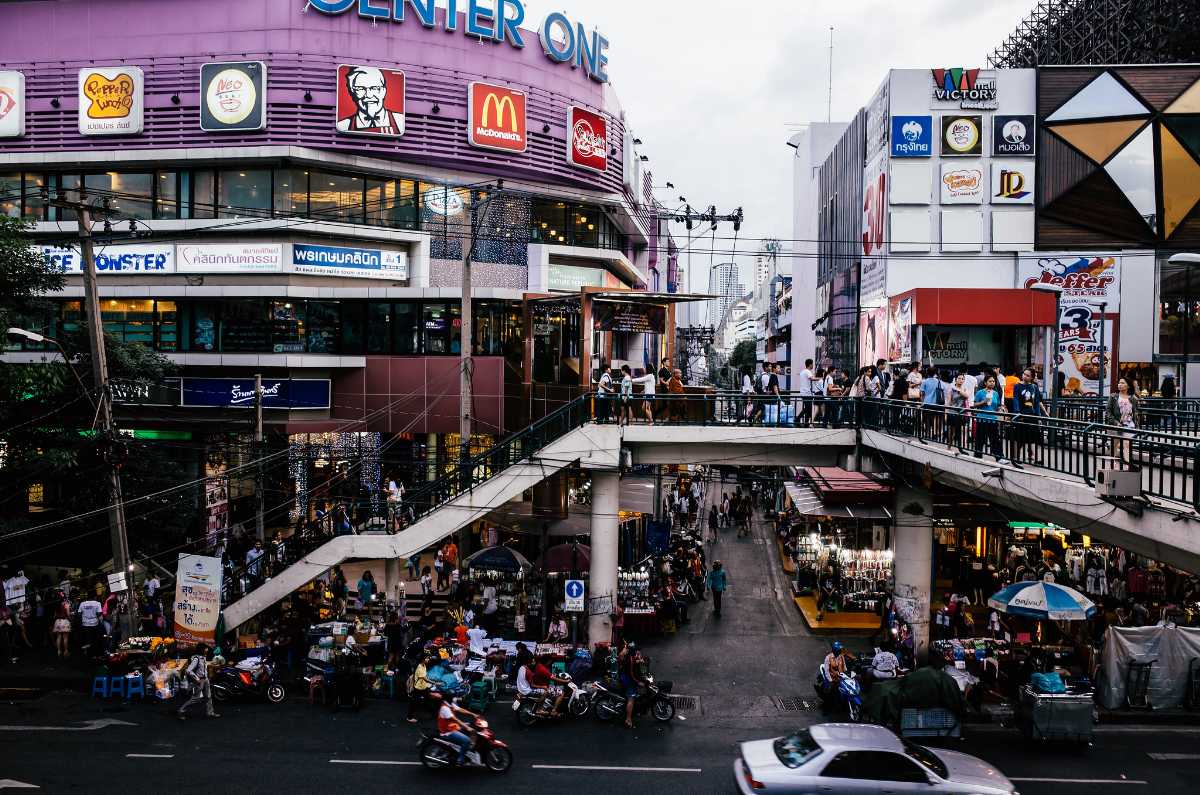 The Victory Monument Market offers a unique blend of shopping malls and street shopping. This area is mostly crowded with college student and office workers as it offers glitzy products with attractive price tags.
Some famous shopping destinations are:
Century Movie Plaza – It is an eight-story complex with first few floors dedicated for shops and restaurants, while the sixth floor has a mega Cineplex and the topmost floors are allocated for training and teaching by different institutes.
King Power Duty-Free Mall – This two-story establishment is an extension of Pulman King Power Hotel. This is among a few places where you can find premium clothing labels and many other electronic goods.
Record Hunter –  A house of a massive collection of vinyl records from all sorts of genres like jazz, blues, pop, vocal, heavy metal, reggae, and speed is awe-inspiring.
How to get there:  The Victory Monument area is easy to access using the BTS Skytrain. From BTS Siam, take the Sukhumvit Line towards Mo Chit and exit at Victory Monument Station. A large skybridge connects all sides of the monument with the BTS Skytrain station.
Location: 5/11 Phayathai Rd, Khwaeng Thanon Phaya Thai, Khet Ratchathewi
Timings: 5:00 P.M. to 10:00 P.M.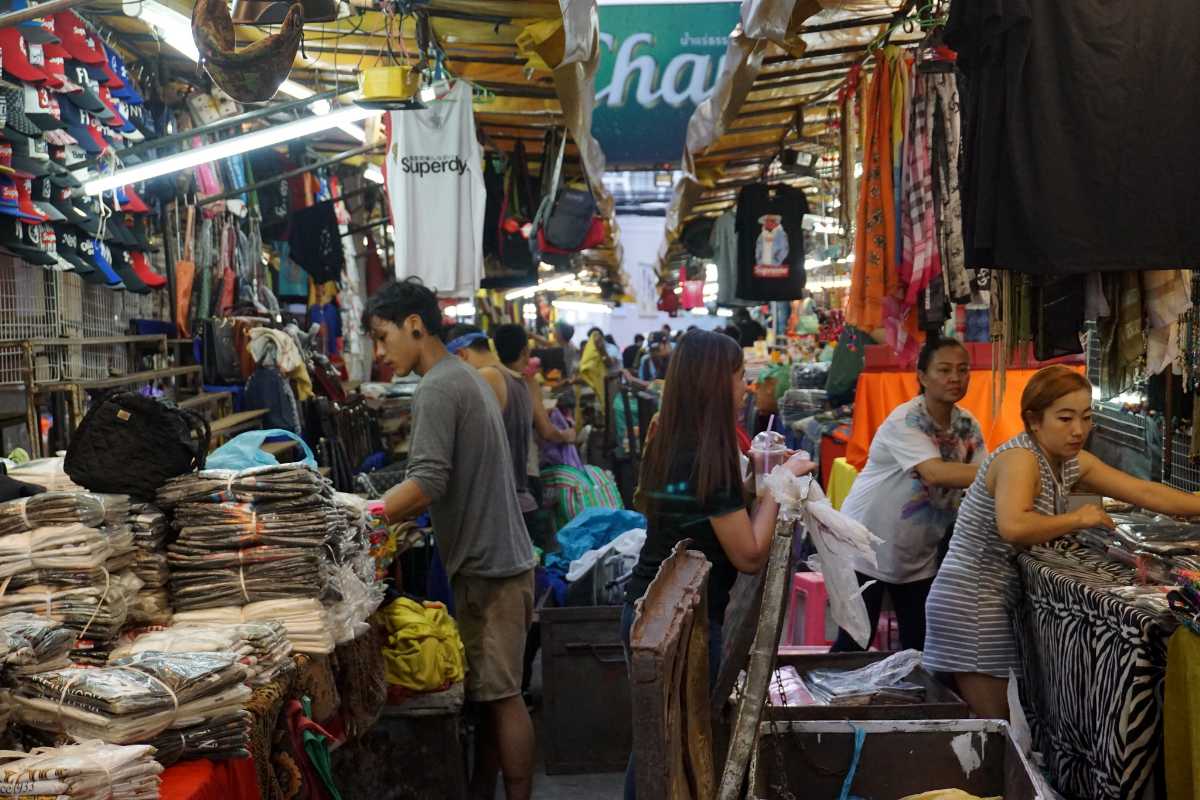 Thriving over a decade, this night market has its own stand out features. It has an array of shops selling quirky things like ninja knives, small weapons, and binoculars. Beware as you will find many scantily-clad women offering you X-rated DVDs and luring you in for massages. The market houses some of the most elegant souvenir stalls. Standard items include T-shirts, handbags, leather belts, jackets, and many other fashion products. First copies are standard in here so bargain rigorously. There are also bars and pubs, eateries and cafés. Many counterfeited digital products are also available here.
How to Get There: Take the Patpong night market BTS (Skytrain) and get off your ride at Sala Daeng. You may also take the MRT subway and alight at Silom.
Location: 1 Khwaeng Suriya Wong, Khet Bang Rak
Timings: Tuesday to Thursday – 5 P.M. to 1:00 A.M. Friday to Sunday – 5:00 P.M. to 1:30 A.M.
When it comes to cheap shopping in Bangkok, the options are wide and will not let you down. There are scores of markets and malls housing millions of shops; you will only have to choose which one to buy. Have excellent retail therapy in the ever-happening markets of Bangkok.