An emerging centre for arts and entertainment,
Bangkok
has become one of the most sought after destinations in the world for seasoned tourists. Several attractions such as museums, palaces, temples, shopping avenues and its dynamic city life are some aspects which appeal to individuals and bring out the happening nature of this bustling city. Consecutively ranked as the 'Most visited city' in 2017 and 2018, the city undergoes numerous changes to make things better for tourists and foreigners. Various tours are offered here which cover a majority of the city's culture. Led by tour guides, these tours can be availed for dirt cheap prices.
Given below are some tours that cater to each of the facets of Bangkok's life and leave you content with what they have to offer.
1. Art Tour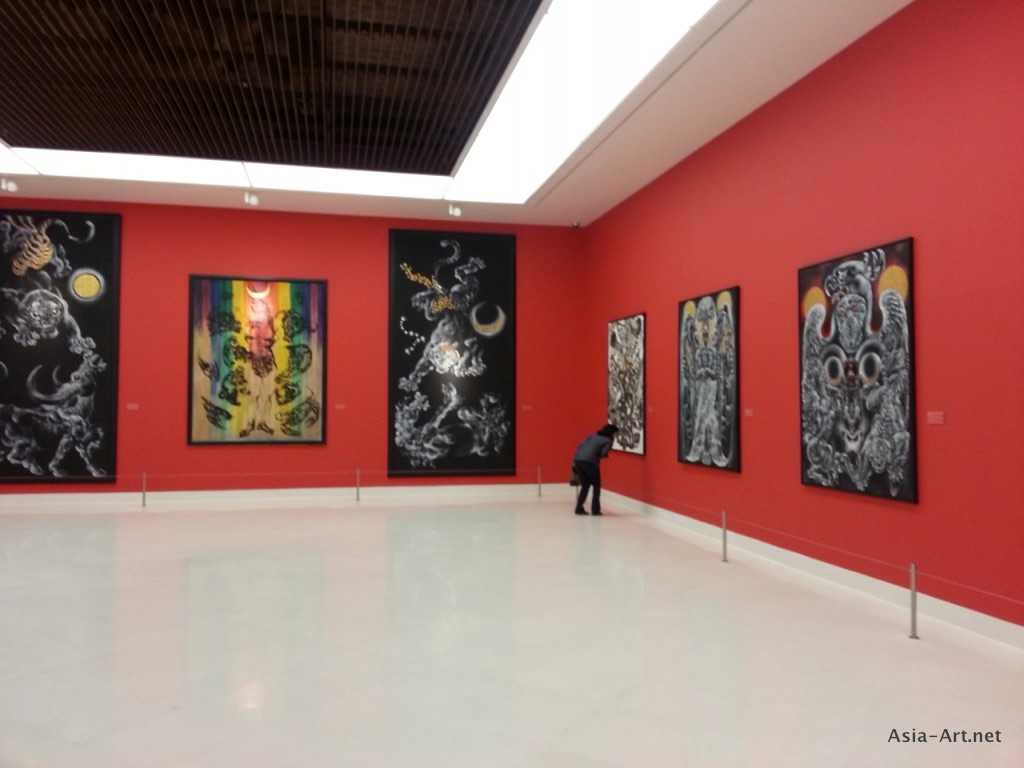 It's often said that a city tour stands incomplete if its art galleries have not been paid a visit. Reflecting the culture and atmosphere of the city, they go on to speak volumes about it. Also known as windows to an artist's soul, various art galleries offer an artist's perception of the world. Organised by several tour companies, this tour can even be taken up on an individual basis. With 5 remarkable art gallery locations on your itinerary, you are bound to be left spellbound by the structure. 
Price: THB 950 per head
Locations covered: Damrong Rachanupab Museum and Library, National Gallery of Thailand, Queen's Gallery, Art and Culture Center, Silpakorn University Art Gallery
Duration: 3 hours
2. Culinary Tour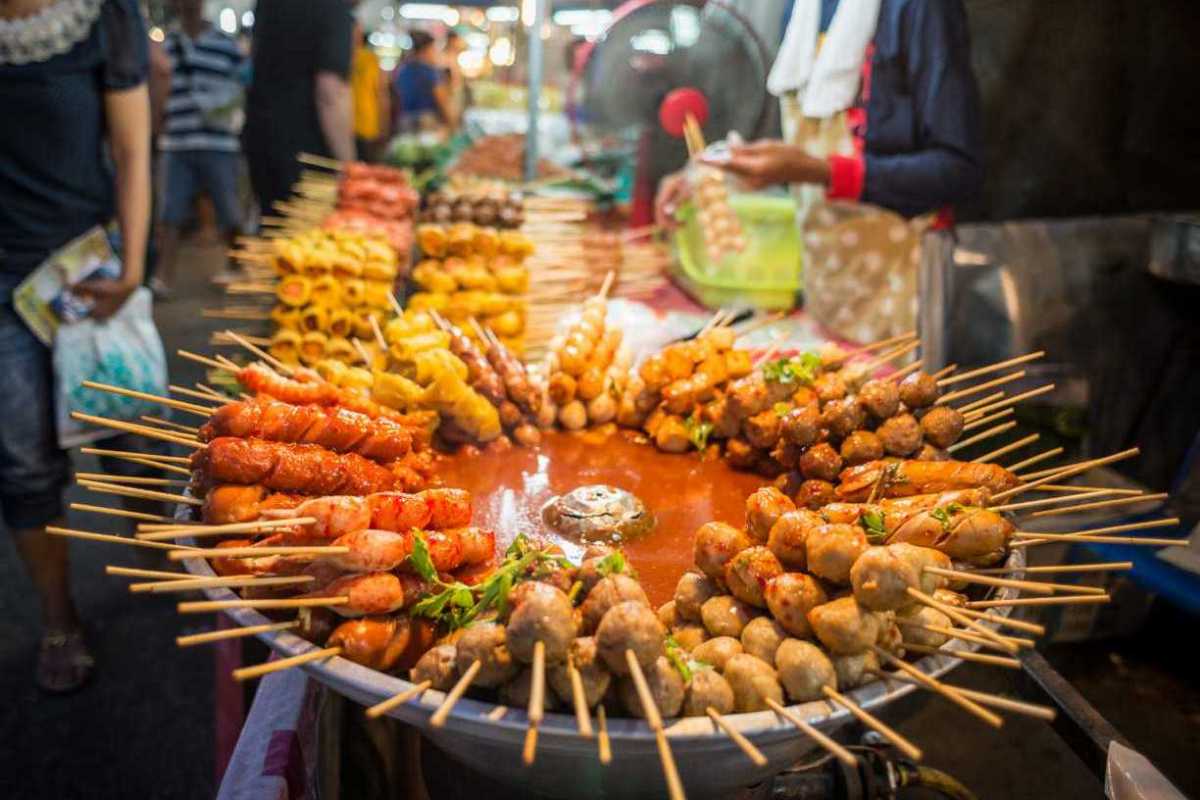 Said to be the highlight of one's visit to any region, this tour takes you through the bylanes and several aspects of a local's life, ranging from the workplace to the conditions they live in. Paving the way for one to taste these delectable dishes, this gastronomic journey turns out to be a melting pot of cuisines influenced by several others. Advertently, it also helps one meet local people, try out ethnic Thai cuisine and experience the diverse flavours which they have to offer. Traversing through a maze of alleys, this tour covers 5 exotic locations teeming with life and laden with finger-licking good food which will leave you in a food coma. 
A local guide usually accompanies you in a group of around eight people or more.
Price: THB 1650 per head
Locations covered: Chinatown District, Asiatique Market
Duration: 4 hours
3. Chinatown Tour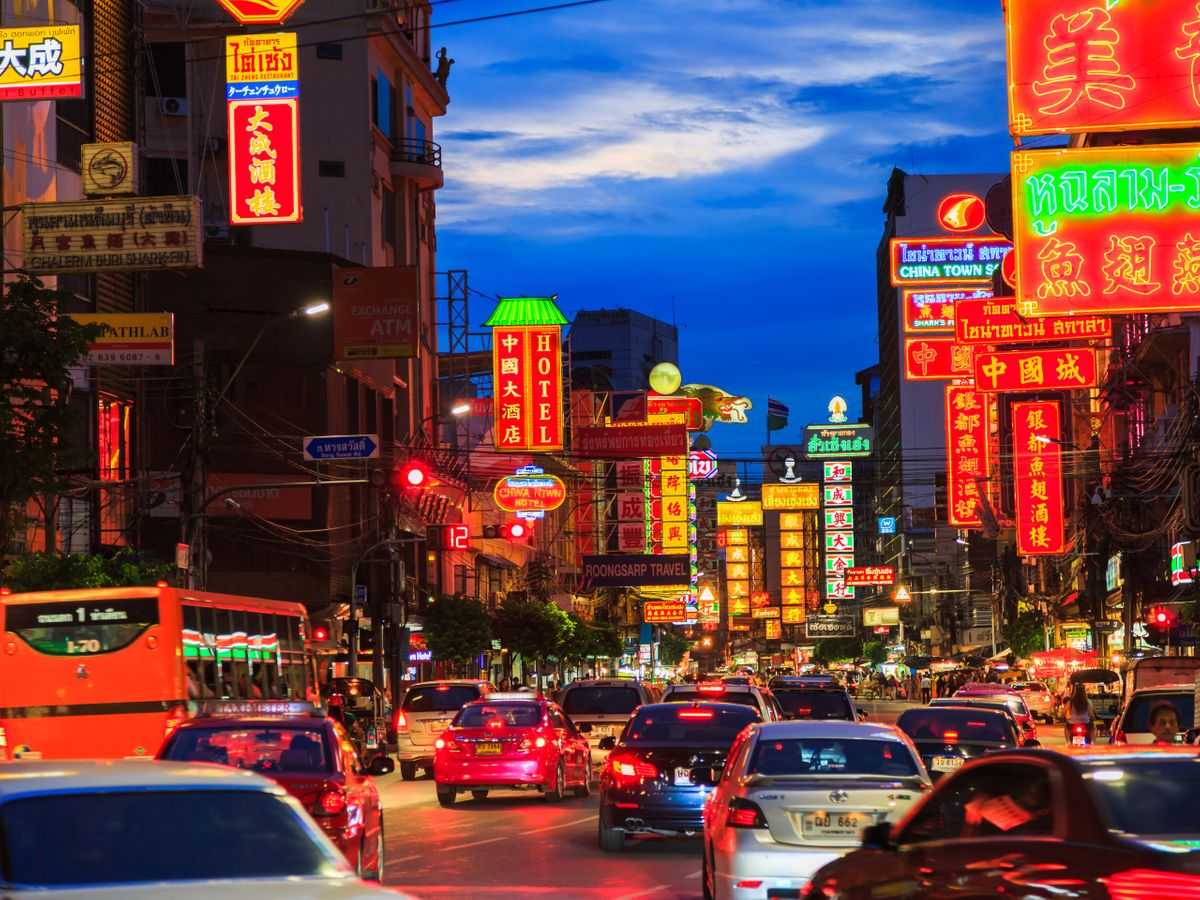 A bustling locality, this is one of the most vibrant and brightest districts packed with some of the best tourist spots in Bangkok. Easily explorable on foot, this locality is marked the ceremonious Chinatown gate which welcomes tourists and stands as a symbol of undying address. Populated by cheerful and lively people, this locality is a boisterous one with plenty of things to explore. Dotted by several street vendors, things here can take a turn for the best when you get to lay your hands on some sumptuous food. All in all, one thing that you can be assured of is - several picturesque locations which are bound to garner tons of likes!!
Price: THB 1000 per head
Locations covered: Chinatown Gate, Wat Thepsirin, Jim Thompson Museum, Art and Culture Center, Ganesha Shrine
Duration: 2 hours
4. Worship Tour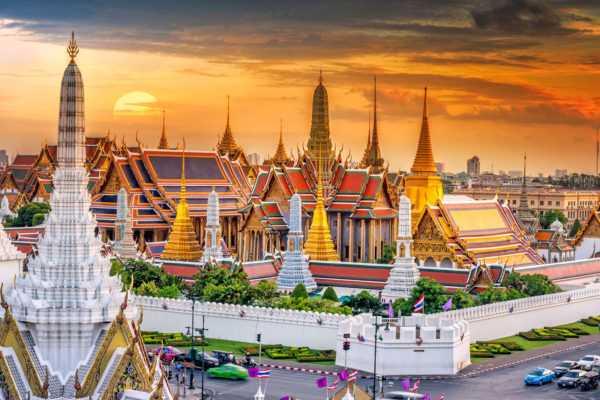 Holding a prominent position in the heart of the country, Bangkok is often regarded as the spiritual capital of Thailand. Shrines dotted all over the city, an impressive facade is the least of things bound to leave you gaping in awe at their sheer magnificence. Also known as 'wats', these temples are places of worship for Buddha. Spanning over 7.5 kms, this tour offers one with a multitude of sights, giving one an insight on the spirituality of its citizens and the history of these structures. The grandeur of these structures are a sight to behold. Established in different eras, they offer us a glimpse into the past and allow us to peek into their times.
Price: THB 1900 per head
Locations covered: Wat Intharawihan,Wat Ratchapradit, Wat Sudat, Wat Saket, Wat Traimit, Wat Chanasongkram, Wat Ratchaphobit
Duration: 3 hours
5. Architecture Tour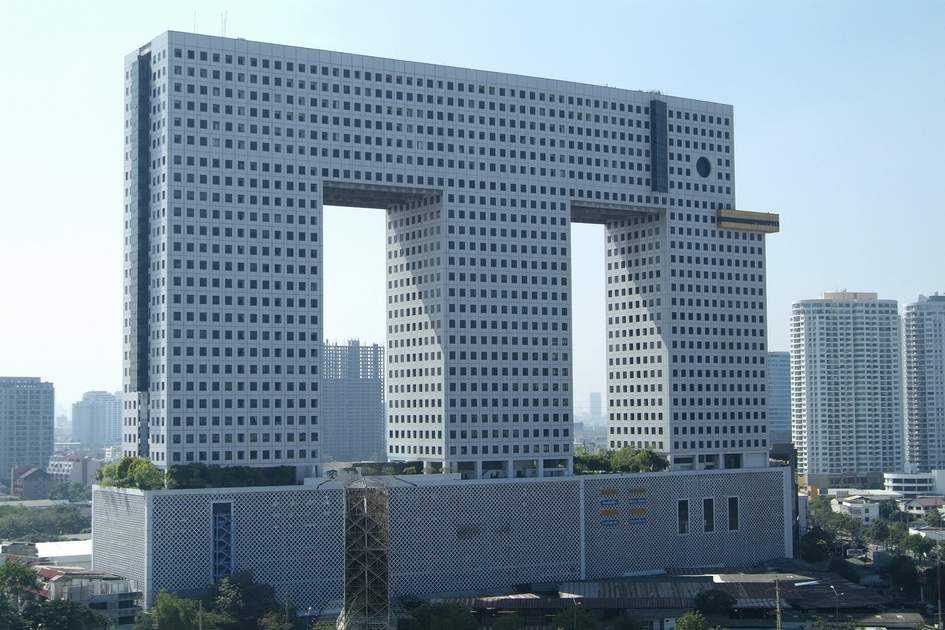 Scattered along with modern age buildings are a mix of unique and unorthodox structures responsible for Bangkok's distinctive skyline. Encompassing the traditional structures and quite a few towers, one can take in the stupendous view which Bangkok has to offer. A tour that one should certainly opt for, it spans over 8 kilometres and has 6 attractions.
Price: THB 900 per head
Locations covered: Suan Pakkad Palace, Baiyoke Tower 2, China Resources Tower, U Chu Liang Tower, Amigo Tower, Hualamphong Station
Duration: 3 hours
6. Museum Tour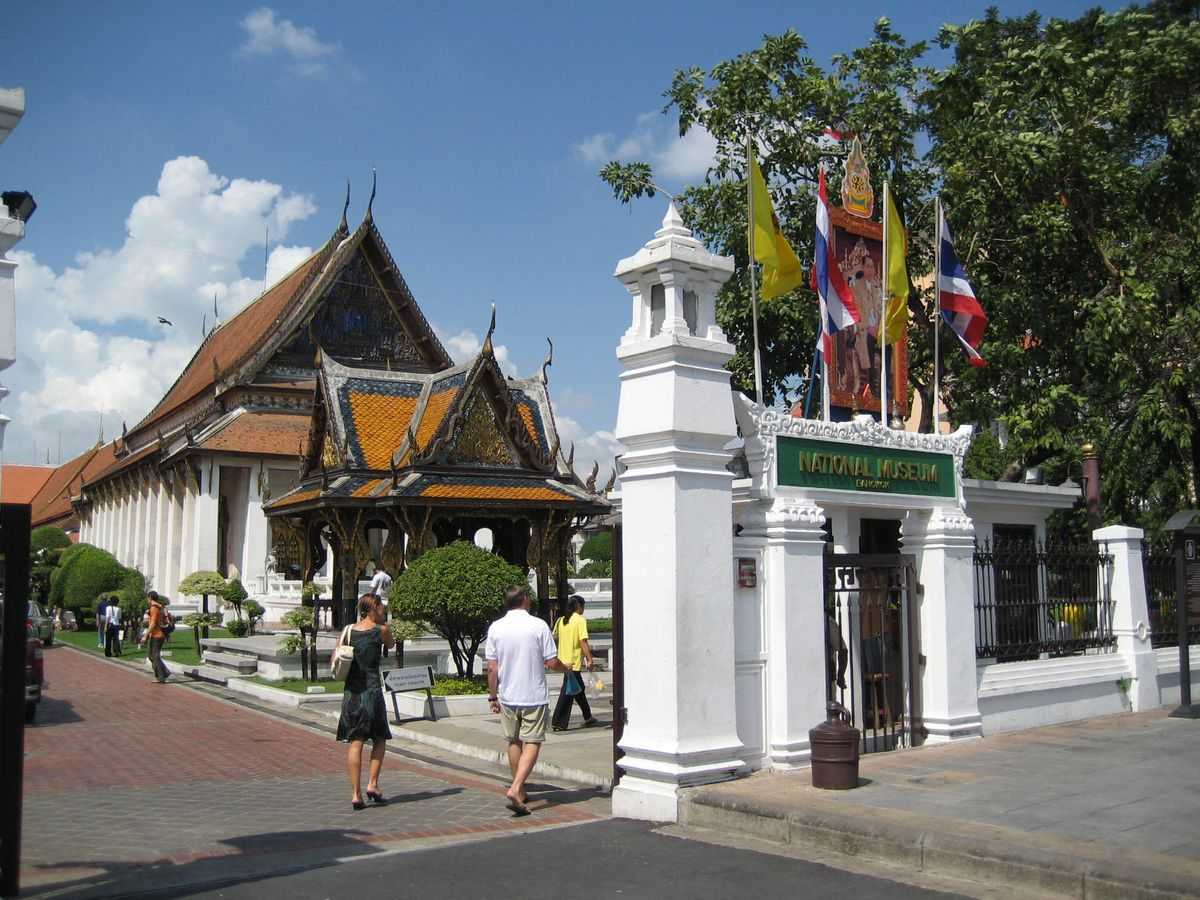 Housing the remains of Bangkok's yesterday, these museums have become a symbol of their fleeting past. Acting as beacons of Bangkok's history, they house exhibits such as remains of war vessels, antiques, relics, precious stones and many other historically important items. This tour aids one in assisting a history fan on doing their groundwork and also serves to enthrall one with its knowledge.
Price: THB 950 per head
Locations covered: Forensic Museum, Royal Barge National Museum, National Museum of Bangkok, Silpa Bhirasri Memorial National Museum, King Prajadhipok National Museum, Damrong Rachanupab Museum and Library 
Duration: 3 hours
7. Old City Tour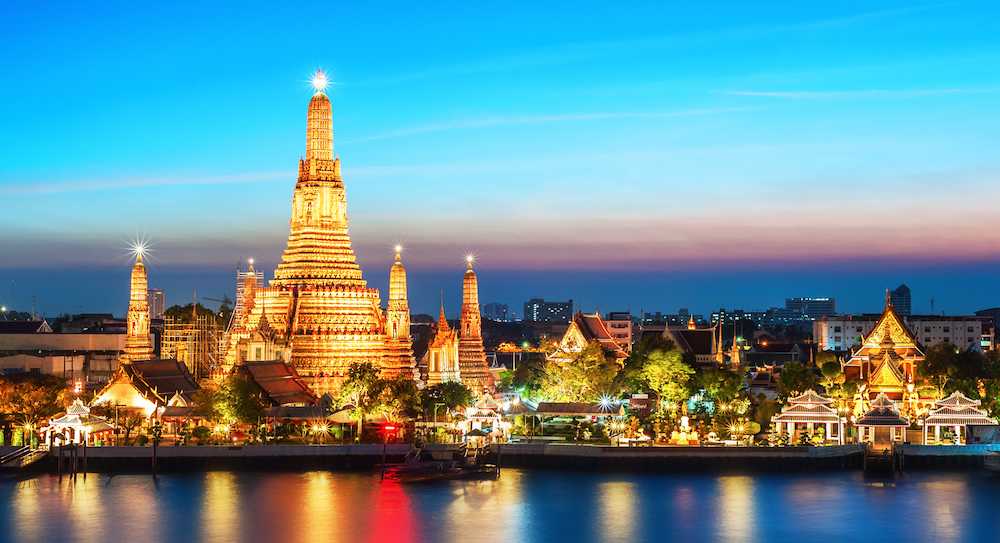 An ideal way to kickstart one's tour is to experience the busiest streets and localities of a region. Seeing the morning rush, people setting up their stalls in a market, feeling the haste that everybody is in. Offered by several tour companies, this tour covers an ensemble of areas ranging from palaces to galleries to temples. Covering a distance of 6 kilometres and 11 attractions, it presents a challenged one at hand.
Price: THB 800 per head
Locations covered: The Grand Palace, Wat Phra Kaew, Wat Pho, Wat Sutat, Wat Saket, King Prajadhipok Museum, Queen's Gallery, Democracy Monument, Khaosan Road, National Gallery of Thailand, National Museum
Duration: 3 hours
Whilst these tours can be taken by oneself, they are also offered by quite a few tour companies. Led by guides, a lot more information and history about the region is communicated systematically in the form of a narration. Apart from this, most of them provide pick up and drop services from your doorstep and back to it. They are:
1. Bangkok tours
2. Bangkok sightseeing tours
3. NS Travel & Tours
4. Viator
5. White elephant travel
Primarily designed to divulge the history and culture of Bangkok, these tours are an experience in itself. Once involved in these, they will inevitably become a part of one's memories which will be cherished decades later. That's enough nostalgic talk! Now that we have you covered, grab your backpacks and get moving!!