Bangkok
is undoubtedly the place to be if you want to have a fantastic evening. Its nightlife has something for everyone. So if you are into live music, Bangkok has several venues for you as well. Whether you would prefer more of a laid back setting or a hand-in-the-air singing-along sort of setting, there are more than enough venues for live music in Bangkok to brighten up your night!
Here's a list of some of the top locations for live music in Bangkok:
1. Black Cabin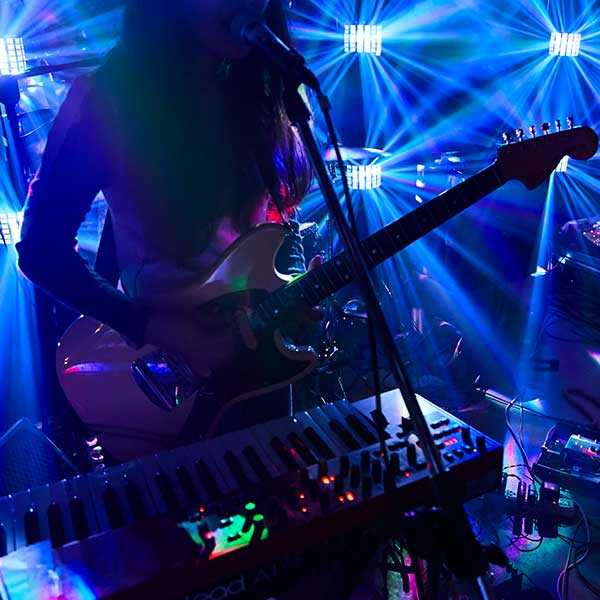 A perfect place for lovers of live music, Black cabin never disappoints its visitors. With dimly lit rooms, red lighting and some candlelit nooks for date nights, you'll find a wide genre of music being played here. Blues, indie-rock, soul, jazz, folk-rock and even vinyl-heavy DJ sets can be found blaring from the mikes of this bar. There are occasional gigs by some local bands as well. Thai craft beer like Chalawan and Lumzig are found on the menu.
Location: 33/1 Rama IV Road, Khwaeng Phra Khanong, Khet Khlong Toei
Opening Hours: 6:00 PM - 2:00 AM (closed on Mondays)
2. Soul Bar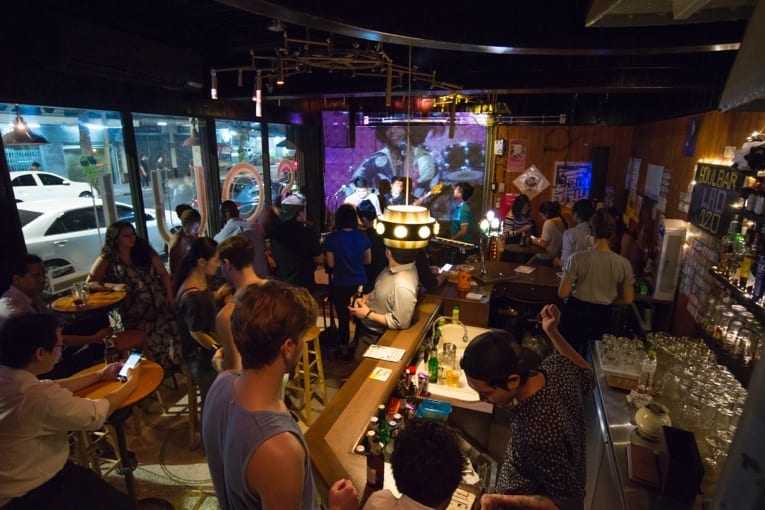 Located in Bangkok's Chinatown, this place for live music in Bangkok hosts several local bands that play soul, funk, jazz, and blues. The band room can be a little crowded for some people, so you can head to the more laid back lounge and terrace to have some quiet fun. Their Facebook page remains up-to-date with all the live shows happening, and you can check out the page for knowing more about the schedules.
Location: 831 Charoen Krung 31 Alley, Khwaeng Talat Noi, Khet Samphanthawong
Opening Hours: 9:00 PM - 2:00 AM (Thursday)
3. Iron Fairies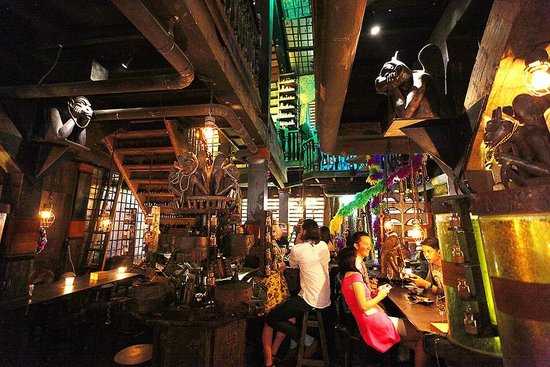 Opened in 2010, Iron Fairies is sure to win your heart with the melodious live music playing almost every day amidst the elegantly styled decor. In addition to their good music, you'll find some surprisingly good cocktails and mocktails on the menu as well. Be sure to explore this place thoroughly to have an incredible experience of live music in Bangkok.
Location: 394 Soi Sukhumvit 55, Khwaeng Khlong Tan Nuea, Khet Watthana
Opening Hours: 6:00 PM - 2:00 AM
4. Saxophone Pub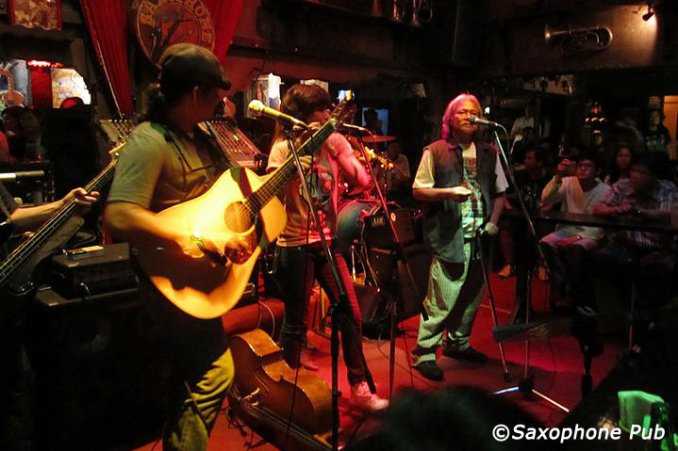 A favourite place for live music in Bangkok among both Thais and foreigners for 30 years, Saxophone Pub, plays a mix of jazz, blues and soul music. The restaurant has two floors, sit on the ground floor to get up close and personal with the music. It offers a wide assortment of cocktails ranging from tequila sunrise, strawberry martini along with some delicious Thai dishes.
Location: 3/8 Phayathai Road Victory Monument, Bangkok, Thailand, 10400.
Opening Hours: 6:00 PM - 2:00 AM (everyday)
5. Maggie Choo's

With 1930s Shanghai-inspired theme, Maggie Choo's transports you to a different era altogether. The aged brick and black arched doors, secret rooms, and exquisite art surround the plush leather sofas. Jazz, blues, soul and funk, are the popular genres played here. There is a grand piano that guests are free to use. The drink menu includes a wide selection of beer, spirits, juices, mocktails, wines, champagne and much more.
Location: Underground of Hotel Bangkok Fenix Silom, 320 Silom
Opening Hours: 7:30 PM - 2:00 AM
6. Brick Bar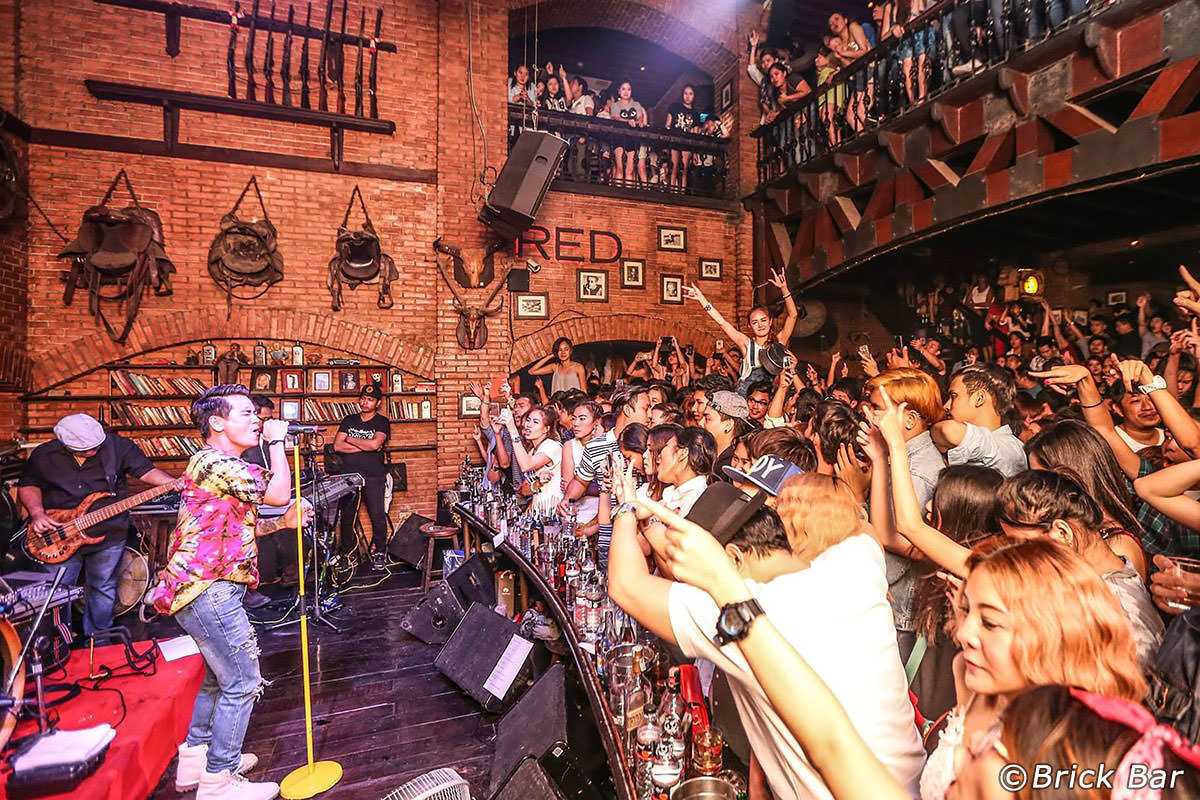 This double-storey venue for live music in Bangkok has house bands performing every night. A lively mix of ska, bouncy pop covers and Thai-indie makes for a lively atmosphere. With an air-conditioned room keeping you cool through the Bangkok heat, the place is jumping to the beats of the house bands after midnight.
Location: 265 Khao San Road, downstairs at rear of Buddy Lodge complex
Opening Hours: 6:00 PM - 2:00 AM
7. Adhere 13th Blues Bar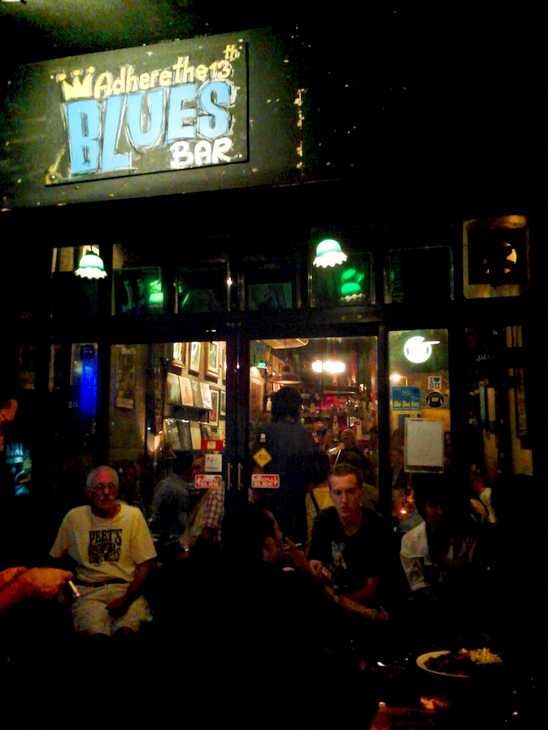 With quality live music playing every night, Adhere 13th Blues Bar gives one a bohemian-esque vibe with framed photos on the wall and vintage furniture. The classic blues and jazz lovers should surely check out this small yet lovely space.
Location: 13 Samsen Road (round the corner from Khao San)
Opening Hours: 7:00 PM - 12:00 AM
8. Check Inn 99 Bangkok

A famous bar and cabaret club, Check Inn 99 welcomes different live performers every night. There is a blues jam every Saturday and a live jazz performance every Sunday. With some mouth-watering cocktails and Thai and western cuisine dishes, it is quite a place for live music in Bangkok and an ideal one to spend a nice cosy evening.
Location: 1/1 Sukhumvit 33, Sukhumvit Road, (next to Lotus Hotel), Khlong Tan Nuea, Wattana
Opening Hours: Monday-Saturday: 5:30 PM - 1:00 AM; Sunday-1:00 PM - 1:00 AM
9. CoCo Walk

An alleyway packed with live music bars, the famous bars at CoCo Walk include Retro Bar, Guts Bar, Chilling House and Skate Cafe. The music genre played here ranges from Thai to western cover songs. With a chilled out atmosphere and good deals on beers, CocoWalk is a popular place for university students to hang out.
Location: Phayathai Road (right of Ratchathewi BTS station)
Opening Hours: 4:00 PM - 1:00 AM
10. Hard Rock Cafe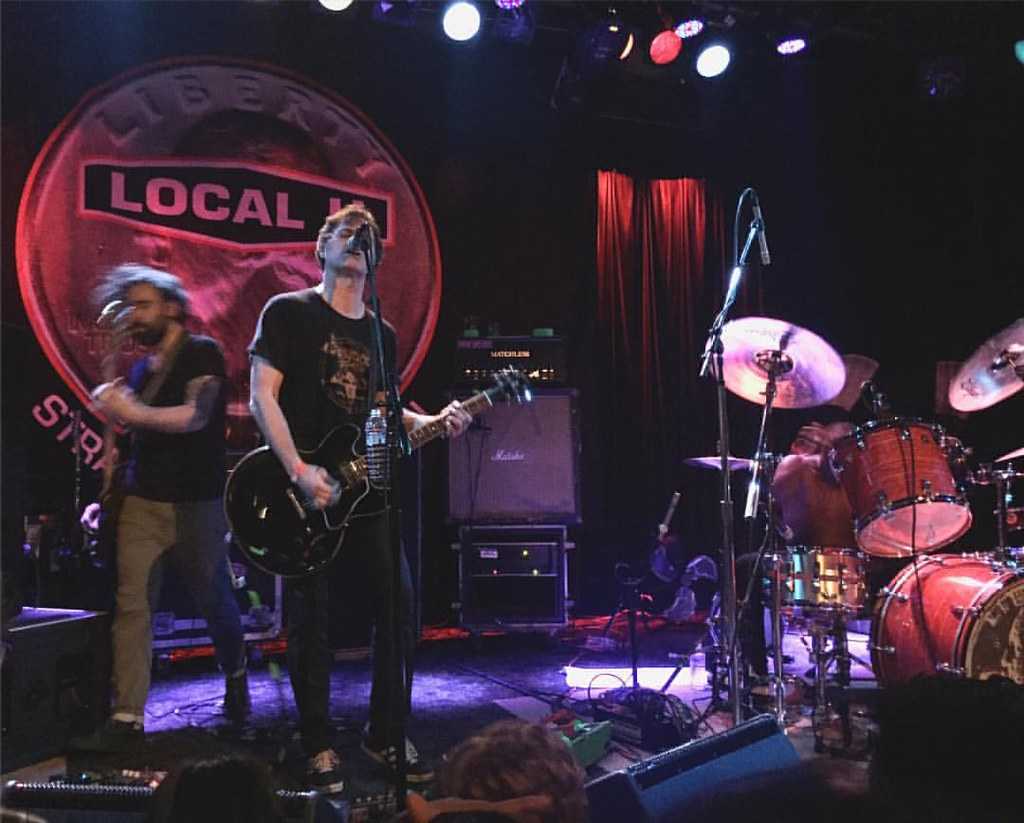 With multiple outlets across the globe, this place for live music in Bangkok will never disappoint any music-lovers. Hard Rock Cafe is the place to be if you are in a mood to listen to some classic rock covers. The local house bands play rock anthems and contemporary pop and rock hits. Offering a unique dining experience with some unique and bold menu options, you will find some of the most fun-loving and friendly staffs here.
Location: 424/3-6 Siam Square 11 Alley, Khwaeng Pathum Wan, Khet Pathum Wan
Opening Hours: 11:00 AM - 12:00 AM
11. Skytrain Jazz Bar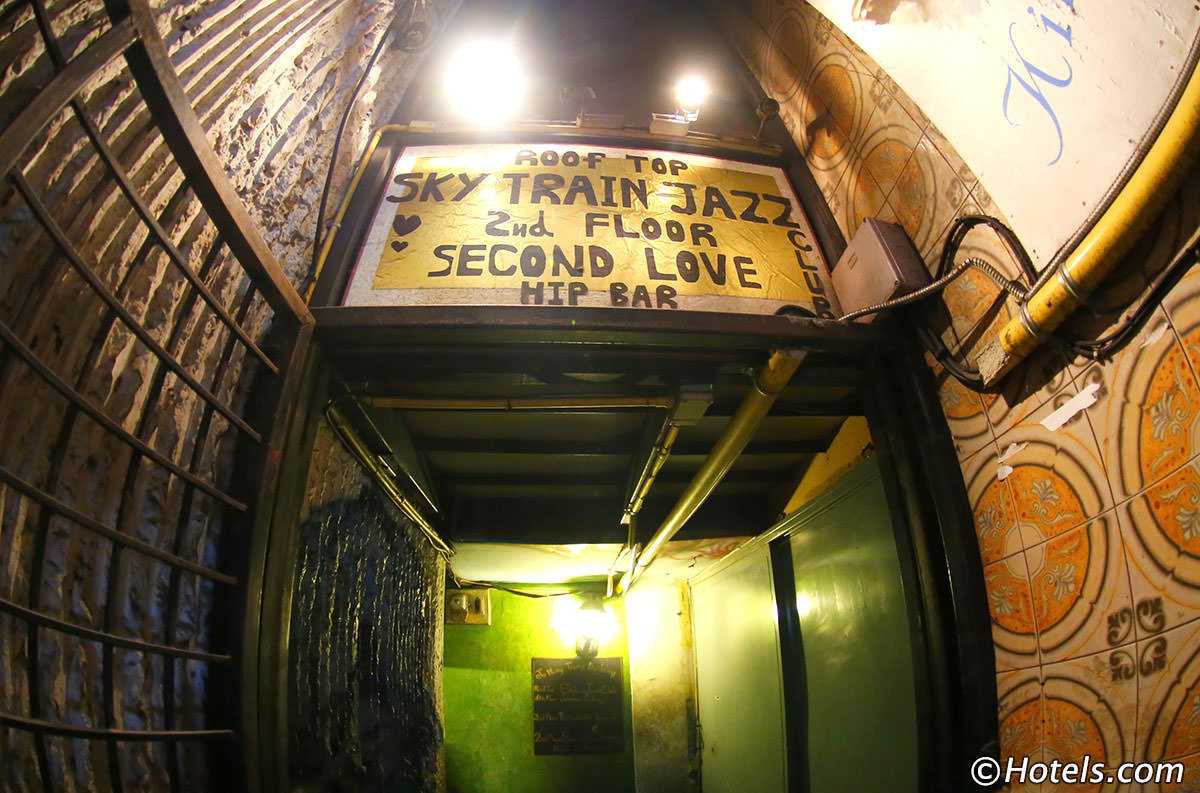 With some cheap drinks, beautiful city views, and great music, the Skytrain Jazz bar offers a guaranteed enjoyable evening for both locals and tourists alike. The menu has some basic good old Thai dishes. Visit this rooftop bar during one of your nights in Bangkok and be sure to come back with crazy fun-filled memories. With regular music sessions and retro-like equipment, this is the perfect place to indulge in some lovely jazz music in Bangkok.
Location: 46 Rang Nam Alley, Khwaeng Thanon Phaya Thai, Khet Ratchathewi
Opening Hours: 5:00 PM - 1:00 AM
12. The Rock Pub Bangkok

Established around 25 years ago, this is the perfect place for live music in Bangkok for metal-heads. With loud and hardcore music, various genres played here include grunge, scream, thrash and punk. The place hosts both local and international bands. You will find affordable drinks and fantastic live music here. This is the place to go to experience some of the best local talent as well as international names.
Location: 93/26 Hollywood Street Building, Phayathai Road, Ratchathewi
Opening Hours: Sunday-Thursday: 7:00 PM - 1:00 AM, Friday-Saturday: 7:00 PM - 1:30 AM
13. Tep Bar Bangkok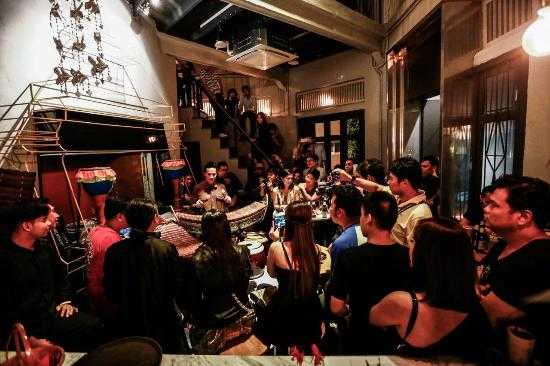 An industrial, urban-chic bar, the venue offers some indulgence in traditional live music in Bangkok. There are some classic Thai drinks and creative cocktails that fascinate both locals and expats alike. Quite busy on the weekends, Tep Bar is the perfect place to have some musical entertainment along with some unique cocktails.
Location: 69,71 Soi Yi Sip Song Karakadakhom 4, Khwaeng Pom Prap, Khet Pom Prap Sattru Phai
Opening Hours: 6:00 PM - 1:00 AM
14. Tawandang German Brewery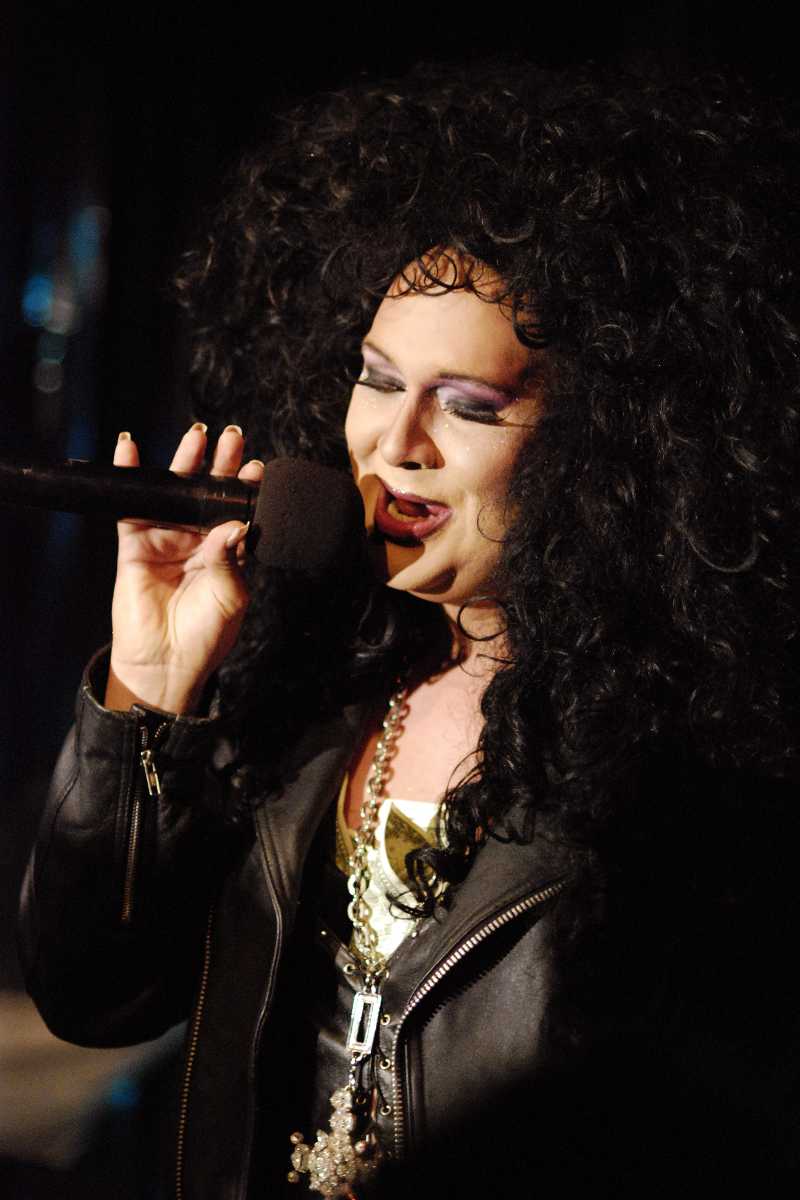 A massive drinking hall, restaurant, microbrewery and live show- you will find all in one place at Tawandang German Brewery. With Thai chart hits, Egyptian themed dance routines and comedy drag performances; the brewery can host around 2000 people at a time.
Location: 462/61 Rama 3 Road,
Opening Hours: 5:00 PM - 1:00 AM
15. Tak Su Ra
Tak Su Ra is a small style Thai beer garden. With live music attracting both local crowd and expats, you get some delicious food here. The prices for both food and drinks are quite affordable. With a retro and laid back vibe, Tak Su Ra is a great place to just chill in shorts and flip-flops.
Location: 26 Khwaeng Bang Kapi, Khet Huai Khwang334/1 Phayathai Road
Opening Hours: 6:00 PM - 2:00 AM
These are some of the perfect places to enjoy some live music in Bangkok accompanies with drinks and good food. Be sure to explore a few of these venues and catch some live musical performances during your stay in Bangkok.