Tasting coffee in Vietnam is an experience we could not recommend enough to our readers. This simple drink is not just a daily dose of energy but an integral part of the Vietnamese way of life. Found in almost every street of Vietnam, whether in roadside stalls or chic cafes, the pungent yet aromatic smell of the fresh brew is difficult to miss. Over the years, Vietnam has become one of the largest exporters of excellent quality Coffee. Having also mastered the art of roasting and brewing, Vietnam today boasts of many coffee styles that are gaining popularity across the world.
Introduction of Coffee in Vietnam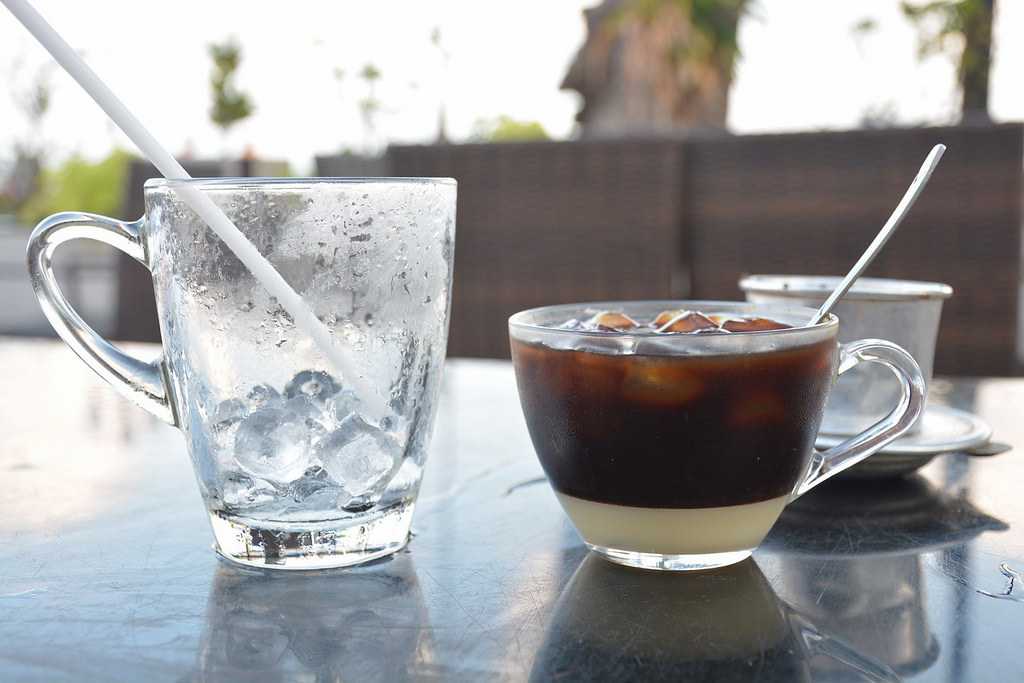 Being a colony of France in the 19th century, coffee in Vietnam was introduced in 1850 by the French. Just within a few years, large areas of land in Vietnam were used to cultivate coffee. Initially, the production was concentrated on Robusta beans which were poor in quality. After independence and over the years, the Vietnamese have turned the coffee as their own drink, improved the quality by planting different varieties of coffee beans in Vietnam, and improved the cultivation and export system. Today, Vietnam is the second-largest producer of coffee in the world, just after Brazil.
Types of Coffee in Vietnam
1. Ca Phe Sua Da

This classic, traditional milk Vietnamese coffee is everyone's favourite. Being a tropical country, it's almost always hot, so the Vietnamese usually prefer their coffee iced. Ca Phe Sua Da seems like a regular sweet milk coffee, although, this sweet milk is actually 'condensed milk'. It involves a good amount of condensed milk in the bottom of the glass, then fill with ice, then filled with strong Vietnamese black coffee. Served along with a spoon, you then stir it to perfection and voila! Sip on heaven!
2. Egg Coffee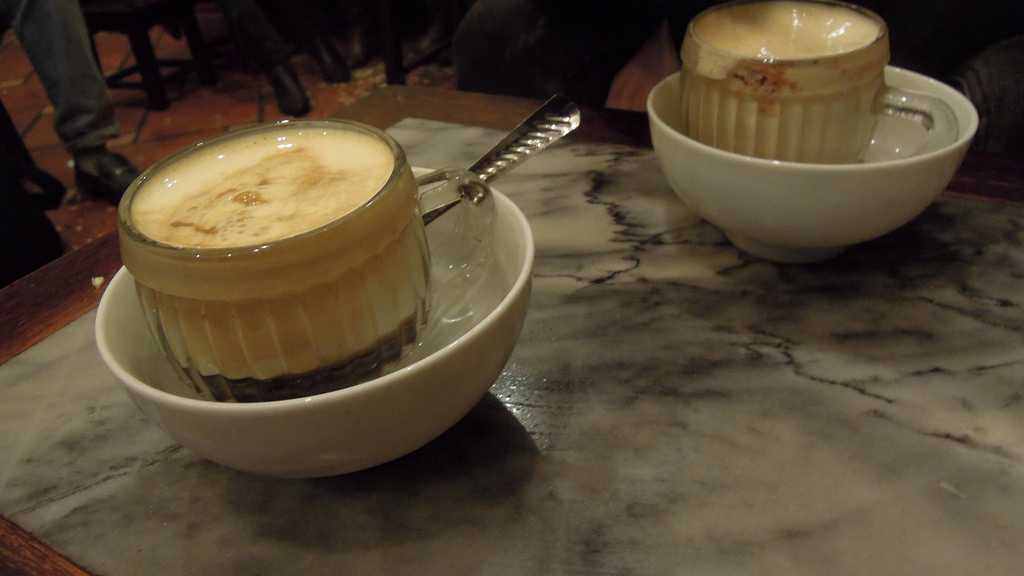 Yes, this isn't a typo, you read it correctly. One of the world's most iconic inventions, the Egg Coffee comes from Hanoi, Vietnam. Almost every tourist has this on their bucket list while visiting Vietnam. Imagine a cup with little strong black Vietnamese coffee, mixed with whipped raw eggs and sugar till the brim. This sweet foamy drink is sometimes disliked for a different-than-normal taste, but you cannot leave the country without trying this iconic coffee in Vietnam.
3. Coconut Coffee


The tropical-ness of Vietnam merges coconut and coffee together to form another beautiful variation of coffee. It's a regular latte, but instead of milk, it's made with fresh coconut cream condensed milk mixed with dark espresso. You can add sugar too, however, it tastes just as good without it. This rich and creamy coffee can be enjoyed hot as well as with ice on a summer day.
4. Weasel Coffee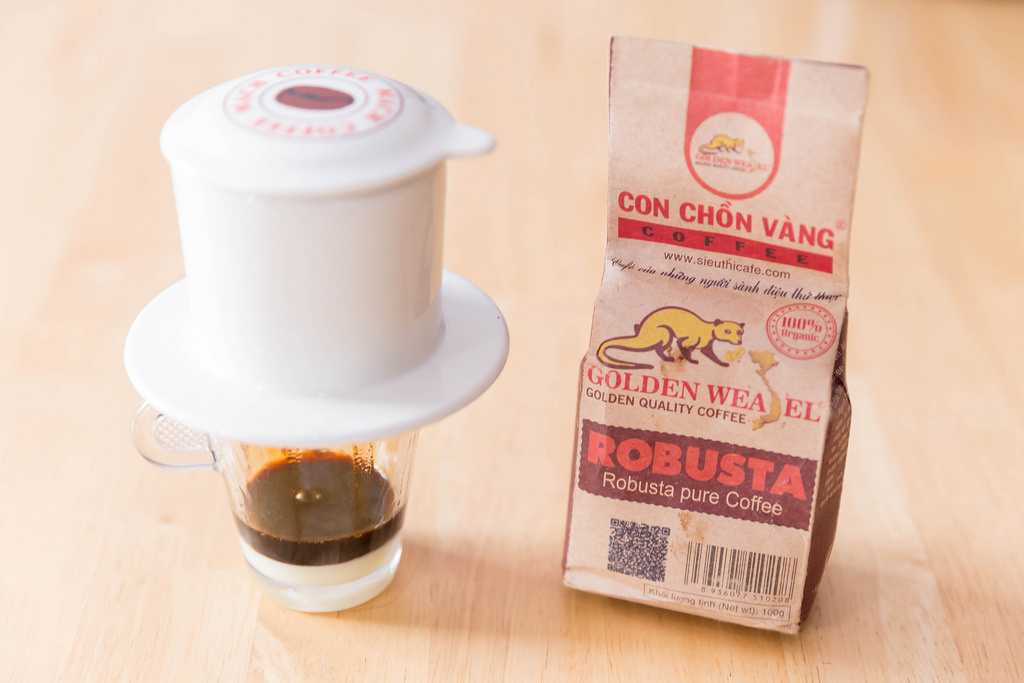 Popularly known as 'Kopi Luwak' or 'Civet poop coffee', this is one of the most bizarre inventions, but it has its own reasons. Back in the 1850s, the French believed that the coffee was only a privilege for the French to enjoy. Naturally, the native farmers had to find an alternative. They started feeding weasels the robusta coffee cherries, which was then partially fermented by the digestive system of these weasels, and the poop of which was used to make coffee. Yes, this sounds unpleasant, but you have to try it! It's rich, smooth, and tastes like bittersweet chocolate.
5. Yoghurt Coffee

Sounding as strange and curious as to the egg coffee, the Vietnamese yoghurt coffee is no less delicious. A unique combination of crushed ice, slightly sweetened creamy yoghurt along with strong Vietnamese black coffee, results in a refreshing drink on a hot day. Just like the egg, there are some visitors who have mixed feelings about yoghurt coffee. But trying one glass of this coffee in Vietnam won't hurt anybody.
6. Banana Coffee

South-east Asia was always known for its bananas, so naturally, the Vietnamese mixed two of their favourite things and made a lovely tropical dessert drink. The banana coffee includes regular Vietnamese strong black coffee mixed with banana puree. The vitamins of the banana along with the caffeine content, this thick milkshake-like coffee in Vietnam is perfect for breakfast or snack on a hot day.
Where to Find the Best Coffee in Vietnam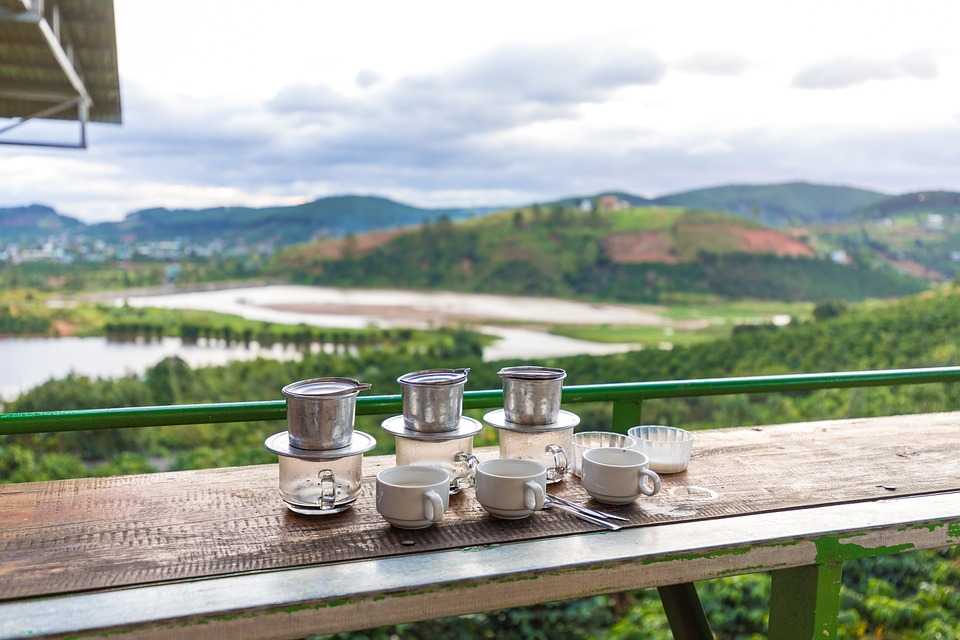 1. The Note Coffee
Just as the name sounds, this colorful cafe is covered in post-it notes from the ground, tables, chairs, fans, up to the ceiling. These are notes written by strangers from all over the world who visit Hanoi, write their hearts out and then stick it in the cafe. You can spend hours here just reading notes from strangers while sipping on some of the most freshly brewed coffee.
Location: 64 Luong Van Can, Hoan Kiem, Hanoi
Price for a Cup of Coffee: $2 for a
2. Cafe Giang
What better place to try the iconic Vietnamese Egg Coffee than at the original creator of it? Cafe Giang in Hanoi was started in 1946 by Mr Nguyen Giang, which is where the name comes from. Milk and cream were luxurious and expensive items during the 1940s, hence Mr Giang tried coming up with an alternative by whisking eggs to add the creaminess to coffee. Today, egg coffee is famous all over the world. The cafe has a cute interior with tiny traditional Vietnamese tables and stools.
Location: 39 Nguyen Huan, Hoan Kiem, Hanoi
Price for a Cup of Coffee: $1

3. U Cafe
Situated on the riverside, this small eco-friendly cafe is a Hoi An favourite. Don't expect air conditioning or luxurious interiors, this cafe is all about being environmentally friendly. Started by the efforts of a Japanese humanitarian, Reiko Usuda, who was working on a water purification research project, this cafe uses an eco-biological sewer system to filter the water for your coffee. Besides that, they use organic herbs to make Vietnamese and Japanese style snacks to munch on while sipping on lovely coffee.
Location: 120 Huyen Tran Chua, Hoi An
Price per Person: $6

4. The Workshop Coffee
Ho Chi Minh city's first specialty roaster, the Workshop Coffee is a wonderfully functional space for coffee lovers who want to work on their laptop, read a book or just chat with friends, all while sipping on fresh brews. Located up in an old, dilapidated building, this striking coffee shop has a rustic look in terms of their tables, chairs, staircase, and brick decor. Slightly more towards the expensive side, the Workshop Coffee is a must-try if you're in Ho Chi Minh.
Location: 27 Ngo Duc Ke, Ho Chi Minh
Price per Person: $6
5. Trieu Viet Vuong Street
Not just one cafe, imagine an entire street full of old and new, big and small cafes serving some of the best Vietnamese coffee. Walk down this famous street of Hanoi, taking in the aroma of coffee beans, trying different varieties of coffee while experiencing the true Vietnamese culture. Don't forget to get some Instagram-worthy pictures.
Location: Trieu Viet Vuong, Bui Thi Xuan, Hanoi
Price per Person: $1 to $6
Average Price of Coffee in Vietnam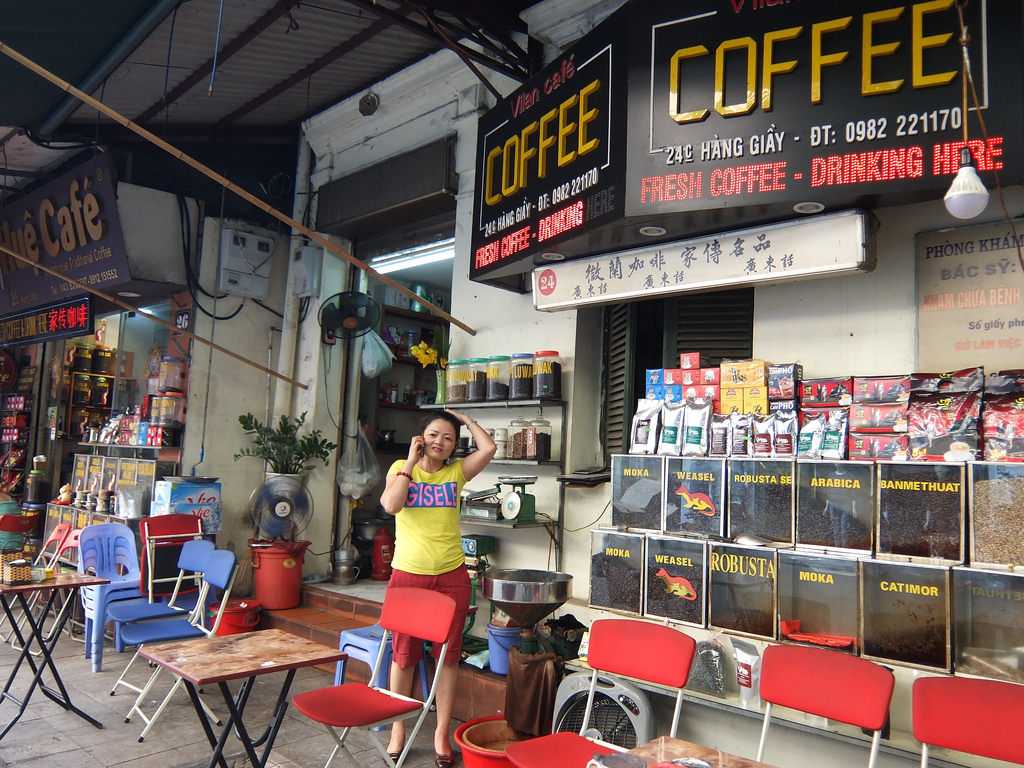 Coffee prices around Vietnam range from street stalls to high-end restaurants, but they're almost the same throughout the country. If you're willing to explore tiny, local street shops selling just the basic Vietnamese iced coffee, this would cost you only VND 6,000. In a cafe type establishment, where almost all the backpackers can be found, a Vietnamese iced coffee will cost you VND 12,000 - VND 22,000. Then there are big brand restaurants and resorts which are tourist traps, where a glass of Vietnamese iced coffee can cost you around VND 40,000.
Coffee in Vietnam is not just a beverage, it's a way of life. So when you plan to visit this beautiful country, you are bound to experience this way of life. Today, with the various types and modifications, Vietnam attracts tourists from all over the world. What are you waiting for?