Sri Lanka
has a culture spanning 2000 years, even before the events recalling the Mahabharata. Such an ancient civilization is bound to have profound cuisine that challenges the palate leaving you craving for more. And the Sri Lankan food with influences from other cultures certainly lives up to these expectations. Being the leading cultivator and exporter of spices in the world, the Sinhalese use their seasoning with utmost care. They are known for the sweetest cinnamon, peppercorns that induce an immediate kick, tamarind, cloves, nutmeg, mace, and much more. The food handmade by local women is merely delicious. Sri Lanka's street foods are packed with handpicked masalas, an overdose of richness and flavor topped with decadent meat and slow-cooked vegetables.
Galle face green
is a one-stop-shop for delightful street food in Sri Lanka.
Let's take a look at some of the popular Sri Lankan street food delicacies and where to find them-
1) Kothu Roti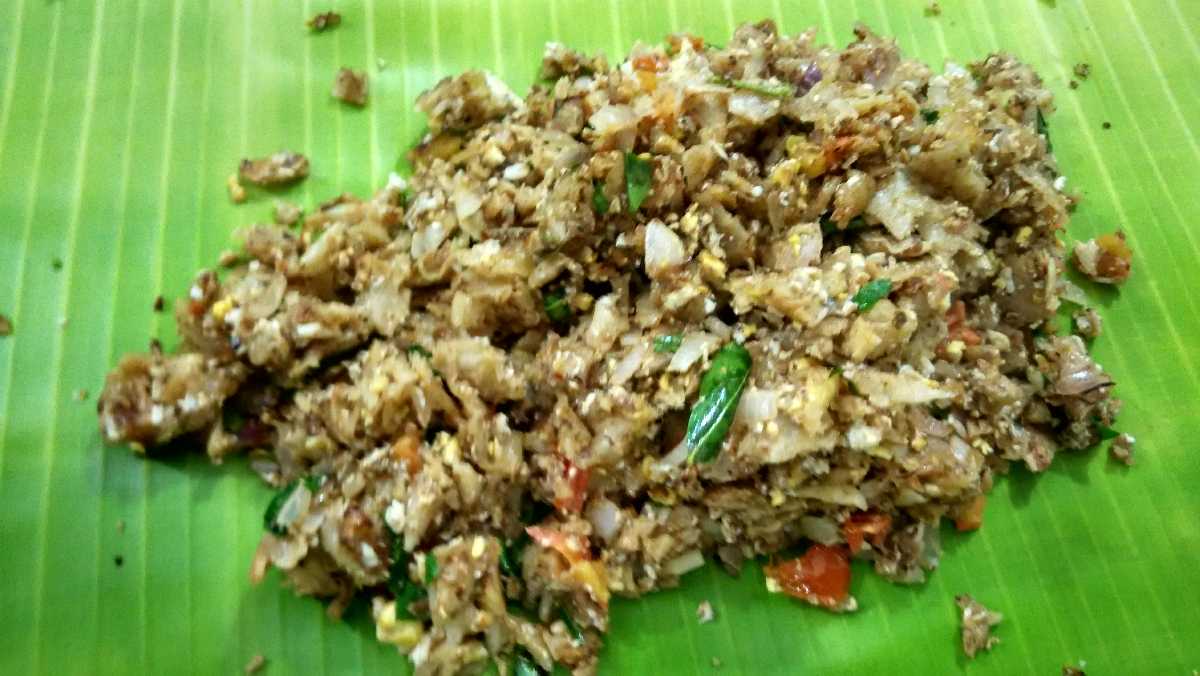 Kothu Roti or Kottu Roti is a Sri Lankan – Tamil dish that originated in
Jaffna
in the 1960s. It constitutes cut up pieces of roti infused in masalas of onions and tomatoes, topped with meat and eggs. Viewed as a midnight snack, this street food of Sri Lanka has variants in beef, chicken, mutton, egg, string hopper kottu or the dolphin kottu.
Seven-Eleven, 169A Galle Road, Colombo 3
Hotel de Plaza, St. Anthony's Road and Galle Road, Colombo 3
Raheema, 44 Thurstan Road, Colombo 3
Rahumania, CWW Kannangara Mawatha, Colombo 7
Rauff Nana, Galle Face Green, Colombo 3
2) Samosas at 195 Galle road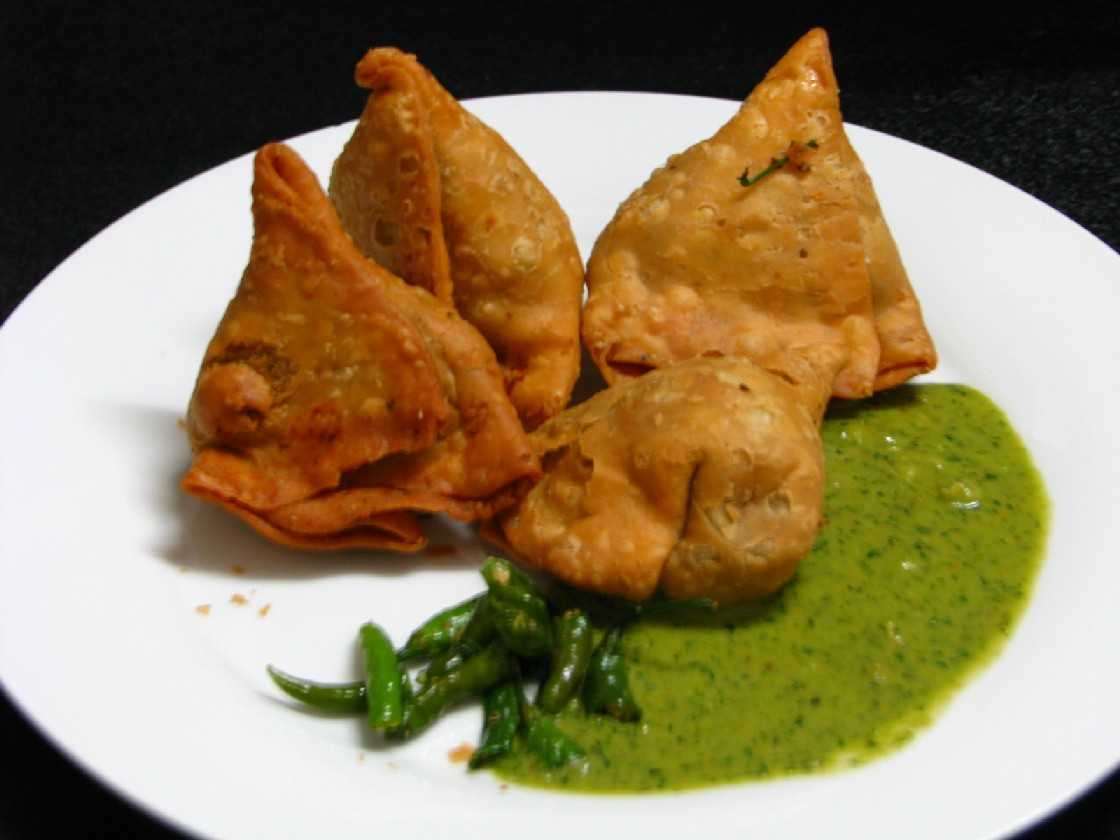 Samosas are generously filled with potatoes, onions, peas and spicy masala covered with a pastry dough that after rolling is fried in hot oil. The speciality is the beef and mutton samosas, if not for the veggies! Theis street food in Sri Lanka is served with two kinds of chutney one, mint chutney with a dash of spice and the other, our very own tomato ketchup. Many places across Sri Lanka serve samosas. At 195 Galle road, the samosas are smaller and packed with flavours. They are made fresh and served in generous portions.
3) Saravita and Coconut


Sri Lanka and its coconuts cannot be separated. Saravita is to the Sri Lankans what popsicles and cotton candy are to us. They are fresh coconut shavings, tossed in vibrant colour and wrapped in a betel leaf. They are sold outside the beach and cinema theatre by hawkers. The simplicity of this Sri Lankan street food rests in its sweet taste, and once you have some, you cannot stop.
4) Hoppers, String hoppers– Green cabin, Café on the fifth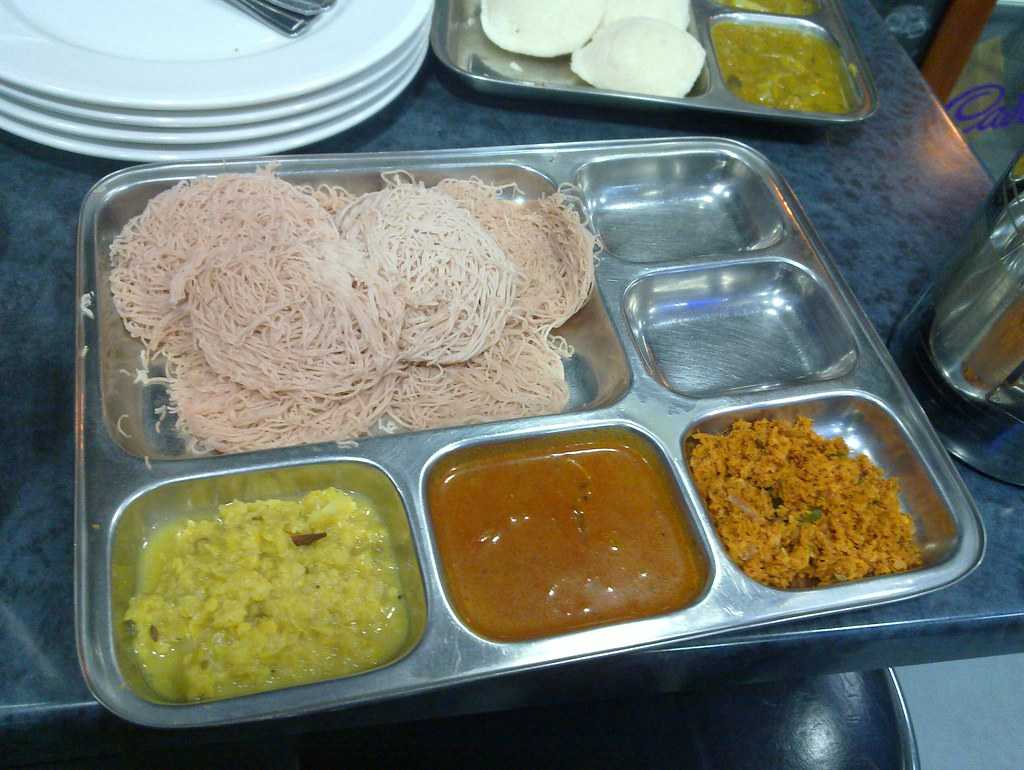 There is no breakfast over there without hoppers. Hoppers is a pancake batter infused with coconut milk and served with an egg and meat curries. Shaped like a shallow bowl, it crispy on the outside and gooey in the centre. String hoppers are a rice flour batter, squeezed into thin noodles and steamed. Both of these are street foods of Sri Lanka where hoppers are a little heavy on the stomach, and string hoppers are lighter since they are cooked. Every area has a local man selling these in the mornings, especially if you're staying in the towns.
5) Watalappam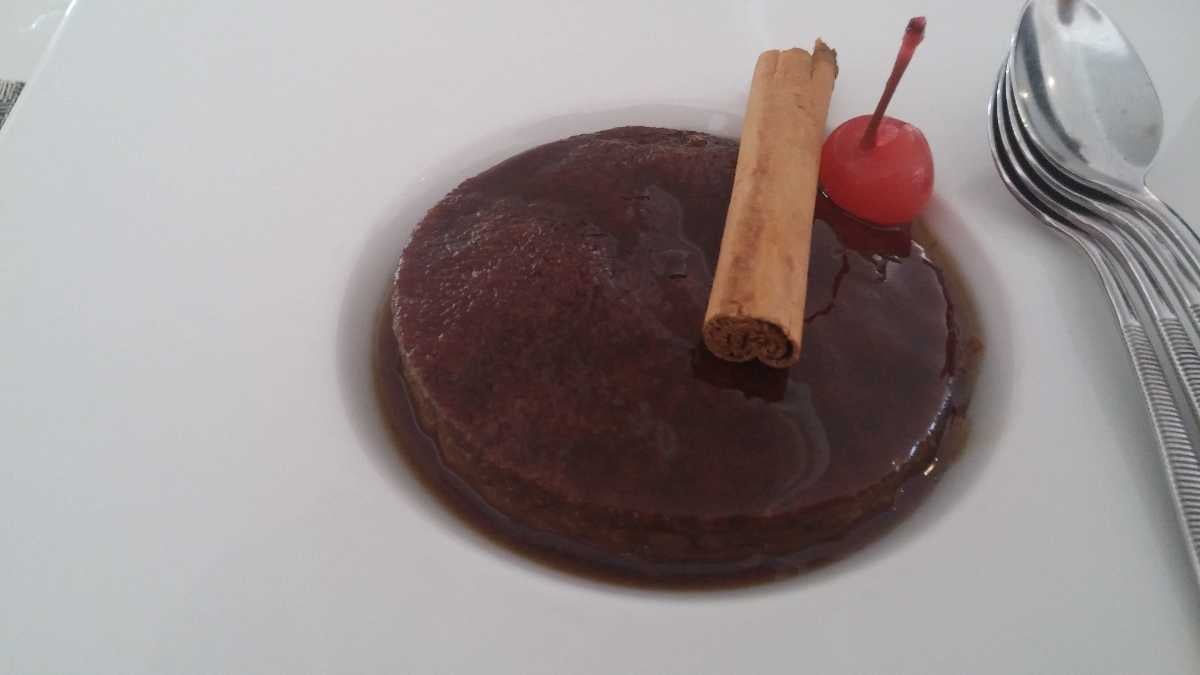 Watalappam is a Sri Lankan dessert introduced by the 18th century, Malay immigrants. Made from coconut milk, cashew nuts, egg, jaggery and a mixture of spices like cardamom, cloves and nutmeg, Watalappam is a must-have street food of Sri Lanka. This coconut custard is airy, light and not too sweet at the same time. It is a stronghold in the Muslim community and is part of a traditional Eid-al-Fitr meal.
Hana's Watalappam
Address: 136a Srimath D.B. Jayathilake Mawatha, Dehiwala-Mount Lavinia, Sri Lanka
Timings: 3:00 PM – 12:00 AM
Phone: +94 77 199 9122
6) Isso Vadai or Prawn Vadai


Isso Vadei is a spicy lentil cake either infused or topped with a prawn. This finger food/ snack has heaps of flavour and can be seen on street food stall with hawkers that mostly come out in the evening after 6 PM. The crunch of the vadei and smell of the seafood makes it the best you'll ever taste!
7) Achcharu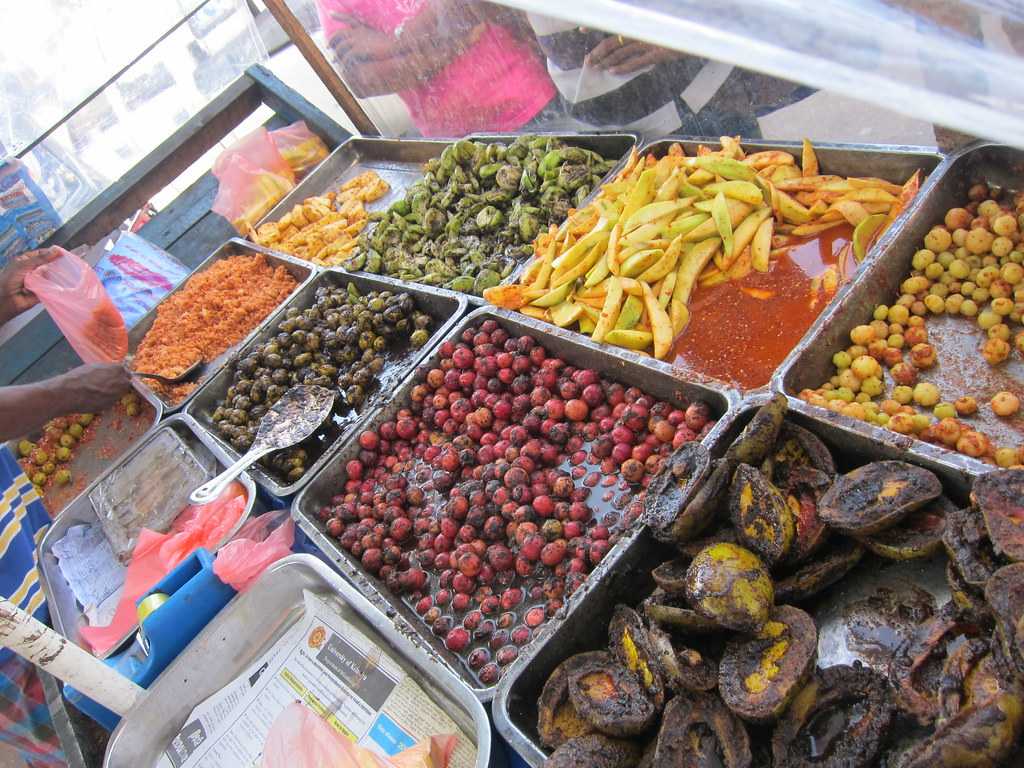 Sri Lanka loves its fruit and its spicy. What better than to combine the both of them for a street food snack. You will find Veralu (Ceylon Olive), Mangoes, Apples, gooseberries and pineapples pickled in spices and served on a plate. As bizarre as it sounds, this street food in Sri Lanka is widely popular among the locals, and the salt and spices bring out the best flavour in the fruits.
8) Rice, lentils and fish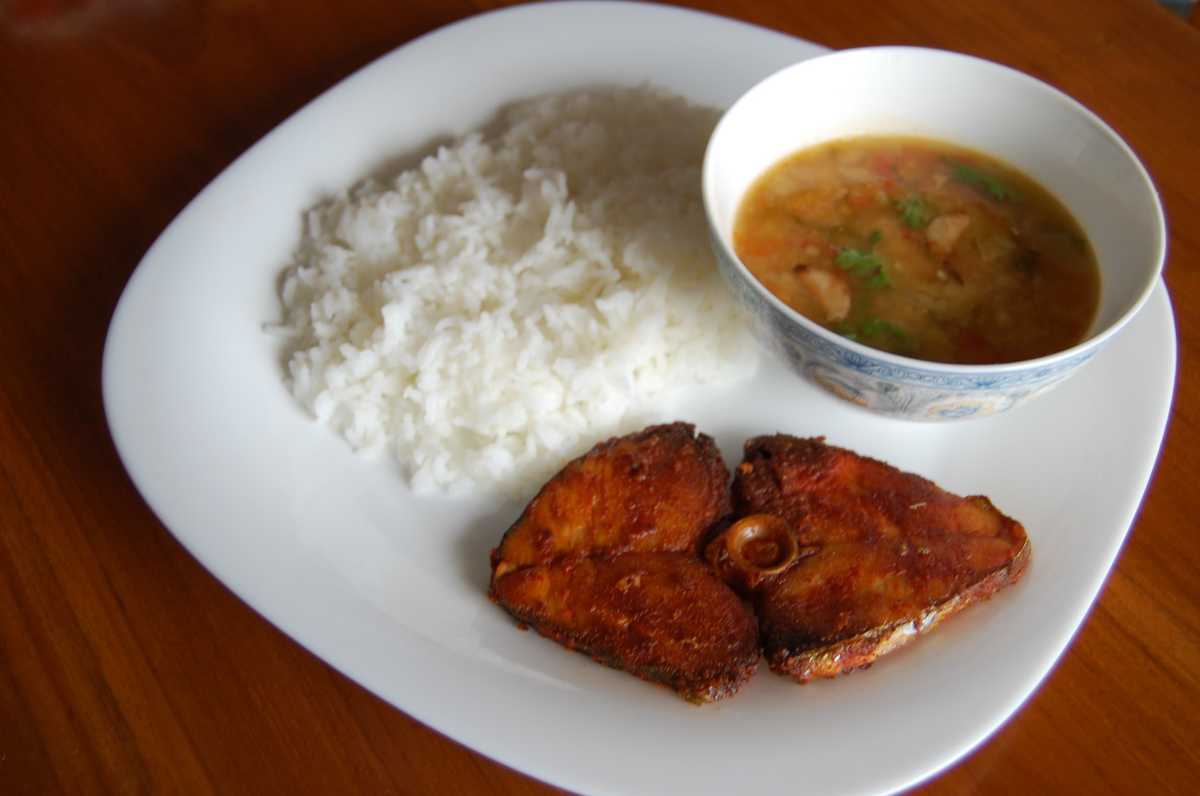 Their staple food being rice and lentils is made wholesome with fish and other seafood. The lentils are mildly flavoured topped with spicy dry-fried fish. This Sri Lankan street food is served as a full course meal in big hotels and served with authenticity from the hands of the locals as street food in Galle face road. This meal with some masala chai is a match made in heaven.
9) Manioc chips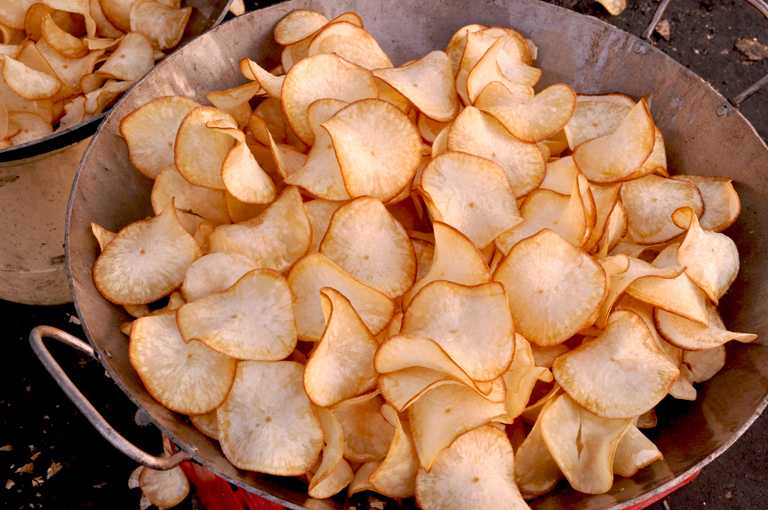 Manioc is a type of cassava like tapioca. Manioc chips are crispy, chewy and sweet all at the same time. They are vertically cut and deep-fried seasoned with salt and mild spices. , and even local cinema theatres sell them popcorn. Once you begin eating them, you cannot stop!
Words are sufficient to describe the taste, quality and generosity with which the street vendors make their food. Sweet, spice and sourness are all well-balanced to create a fantastic meal in the street foods of Sri Lanka, and there is none like this in the world! You must also try all their coconut-infused curries for an amazing gastronomic experience.