The music of Sri Lanka is used by people as a way to express themselves, and any celebration is incomplete without lively music. Music has always been an integral part of the culture in Sri Lanka not just to portray its traditional facets to a broader audience but also to enable itself a sort of release amongst the chaos.
The earliest music as such came in conjunction with the theatre and traditional open-air dramas. However, music as a medium of its own did not find an identity until 1903, when Nuthi, the first music album in Sri Lanka was released through Radio Ceylon. By the 1960s, Sri Lankan music took a particular fondness to Indian music. This lead to a culmination of Sri Lankan and Indian music eventually came up with fusion Sri Lankan 'mainstream' music. However, a little later, the 1980s marked the popularity of Metal and Rock music. It can be traced to the 80s when Sri Lankan bands like Sage Merlin, Venom and Rattlesnake took to playing covers of Led Zeppelin, Deep Purple, Black Sabbath. Some of the group had their music, but they rarely took to recording their music - even if they did, they couldn't be distributed.
The true genesis of the local underground music began in the mid-90s. Independent Square became the first local rock and roll band to release their music which was composed, performed and recorded by Sri Lankans. They showed that local musicians could take up rock and roll and can produce their music. That, in turn, made way for the Sri Lankan heavy metal Band called Stigmata, which is in
Colombo
.
Music in Sri Lanka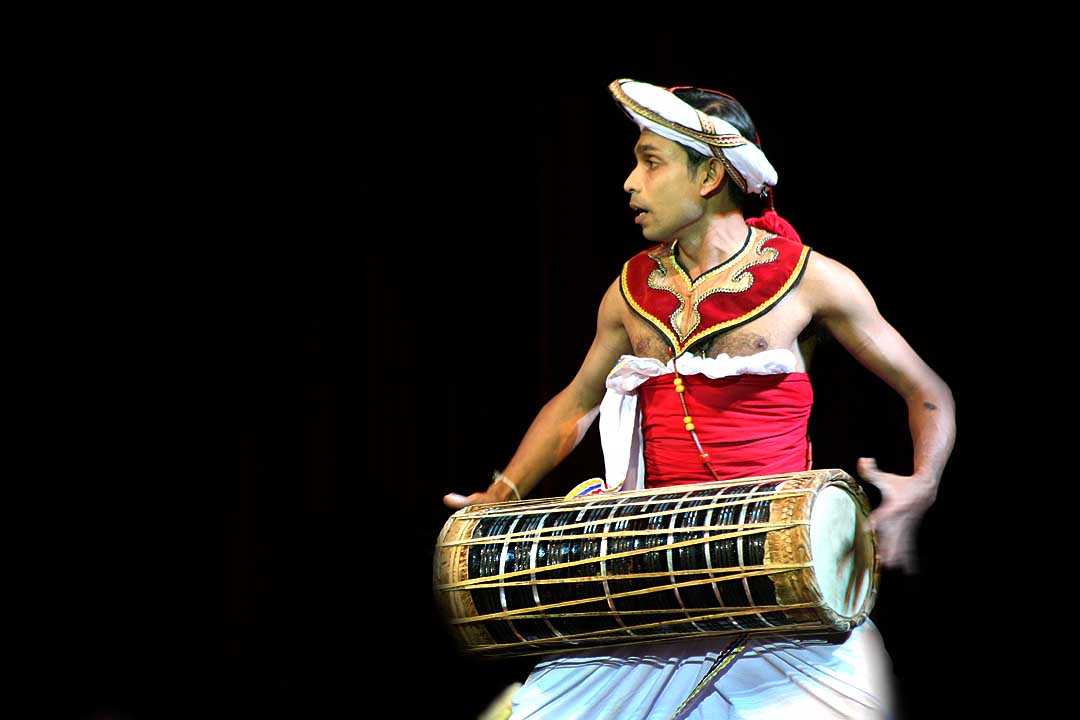 1.Thriloka
They are a Mahavishnu Orchestra influenced jazz-rock band who have added elements of prog metal (a la Dream Theatre) and Sri Lankan music. They've managed to give their compositions a Sri Lankan flavour most successfully, all thanks to the band members and their diverse musical backgrounds.
2. Paranoid Earthling
More stoner rock/Seattle grunge era-inspired rock and roll. The band brings in amazing energy whenever they go live. Paranoid Earthling is a metal and rock and roll band known for live musical acts.

3. Band Stigmata:
It was the first band to release original heavy metal. The founding trio of Stigmata Suresh, Tenny and Andrew started the group in 1999, and till today after 20 years, they have registered three albums into their career.
Stigmata's pioneering steps motivated the local metal bands to infuse Sri Lanka's musical traditions with the metal blueprint.
Events For Music in Sri Lanka: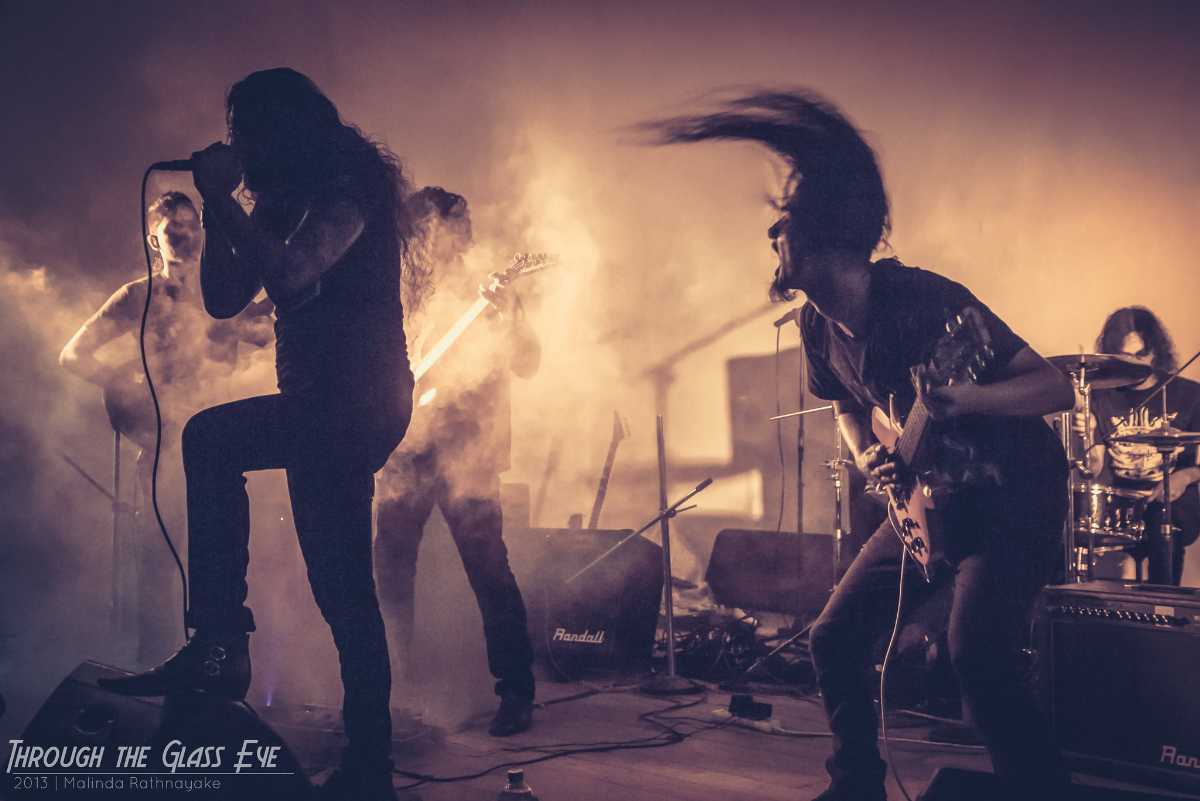 1. Mosh Scream Rocks - FORCE FEST
Self-described as one of the major rock festivals of Sri Lanka, MSR is now in its 14th iteration. Pre-sale tickets are priced at LKR 1,200/- per head and will be available until the 16th of August. Gate tickets on the 17th are priced at LKR 1,500/-. Pre-sale tickets can be acquired directly from the bands or by messaging the Mosh Scream Rock page.
Location: IdeaHelix,45/6, Alwis Place, Colombo, Sri Lanka
2. Rock Meets Reggae
Rock meets Reggae 2019 is one of the most prestigious and widely attended events in the local event Calendar. It is a musical concert where international and Sri Lankan artists perform.
3. Rock Saturday
Arguably the biggest rock and roll music festival of Sri Lanka. It is a yearly event with performances by Sri Lankan music names such as the Stigmata mentioned above.
The prices are LKR 1000/- pre-event and LKR 1200/- at the gates.
4. Mount Lavinia Hotel
Many musical events are organized here and the place its a place which has witnessed energetic performances by bands like Wildfire and mainstream. Wildfire generally plays UK and US chartbusters. The regulars of the Colombo club scenes have tagged it as 'one of the most happening places of the night.
5. Rock This Country
Rock This Country is a favourite, delivering fantastic 80's and 90's music to ardent fans and nostalgic ones as well. With covers such as 'Ob-La-Di, Ob-La-Da', 'Mississippi' and 'Sweet Caroline', the band has been making performances ever since 2016 and ensure to give the audience a good dose of Patsy Cline, Eagles, Kenny Rogers and Lionel Ritchie to name a few.
6. Misty
Misty, a fully-fledged dance music group plays anything from the '60s to the latest chartbusters in R&B, jazz, soul, and Baila. They play on a special occasion at some of the five-star hotels.
7. G9 Jazz Ensemble
G9 Jazz Ensemble is considered to be the collection of Sri Lanka's best jazz musicians and much-respected professionals. They play favourites like 'Ain't No Sunshine' and 'Goodbye Yellow Brick Road' to jazz versions of some of the latest songs.
Having played the circuit for so long, G9 Jazz Ensemble are very talented experts in their way. They play at concerts and in collaboration with several international jazz performers.
One can frequently catch them performing at the local jazz venues around Colombo and in the lobby of one of Colombo's five-star hotels. This band might make a jazz lover's day.
8. OiC
OiC is one of the best entertainers to liven-up any venue and get the crowd going on the dance floor.
One can catch them on many nights at several venues around Colombo. Their style and performance is something different and almost personal. Band member Greg has a lovely relaxed style of singing, delivering a more flexible line-up of music that is both relaxing and entertaining. They accept lots of requests, which makes it fun and very interactive.
9. Flame
Flame pride themselves on playing absolutely any song from the oldies to present hits. Flame's experience of thirty years over generations includes pop, rock, jazz, blues, funk, Latin and even Music Of Sri Lankan. Band leader Naushad Rassool, Primal, Diren, Joe, Nishantha, Sankha plus Romaine. Flame plays at Colombo's frequently favoured haunts, clubs, and pubs every week.
Musical Events in Sri Lanka for music lovers:
1. Tremendous by AXE
A yearly musical extravaganza organized by AXE in Colombo, Tremendous is a music festival for both the initiated and the uninitiated to the world of Sri Lankan music.
2. Colombo Music Festival:
It is an annual music festival generally held in May in Colombo. Ticket fair depends on the bands and artists performing.
3. Hikkaduwa
: This famous beach in Sri Lanka attracts many visitors, especially at the time of Beach Fest. It is a three-day yearly international event in which DJs spin out tunes all night long on the beach in December.
Music and culture of Sri Lanka
Music is an integral part of
Kandy
Perahera or the Festival of The Tooth where they pay homage to the sacred tooth relic of Buddha
The grand celebrations include a lot of dancing, singing and music in a spectacular procession of traditional dancers, drummers, and elephants dressed up in opulent finery through the streets of the city every day for a week.
1. Kataragama festival: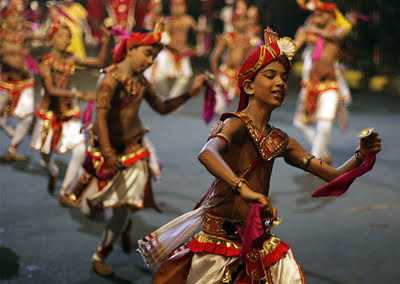 A famous Hindu festival held at Kataragama of Sri Lanka, it attracts thousands of devotees for over two weeks in July or August, from across the island to the holy town. Just like the Esala Perahera, this festival is also marked by processions of dancers, musicians, elephants and stunt performers, all adding up to the cheerful celebrations. Here one will get to enjoy the tradition Sinhala music.
2. Vel Festival:
Held in July or August in Colombo, Vel Festival marks the victory of God Skandha also called lord Muruga over evil forces. The vel is placed in a vast mesmerizing golden chariot which is drawn by devotees chanting 'haro haro' dressed in white with their faces covered in holy ash. The procession is entertained by dancers, musicians and elephants moving along across the city to the sound of chants, drums, bells and spiritual songs. The gorgeous parade and the sacred vibes are sure to leave someone mesmerized.