After facing heavy rains of the south-western monsoon between May and September, the south-west of
Sri Lanka
experiences the pleasingly warm and dry season from December to March. The day temperature in December is 30°C and the lovely evenings see a temperature drop to 22ºC, making it the prime time for tourism in the south-west, while the north-east is rainy and wet.
While Sri Lanka is lively and worth visiting throughout the year, December is an on-season in the west and south coasts. One can soak the sunshine on the mesmerizing beaches while enjoying refreshing coconut water or beer.
The season being dry during December, allows one to freely visit the destinations like
Kandy
,
Galle
,
Colombo
and also national parks like Udawalawe, without any fear of unexpected rains. Sri Lanka is genuinely a year-round holiday destination, although December to mid-April is considered to be the peak season. 
Best places to visit in December
1) Galle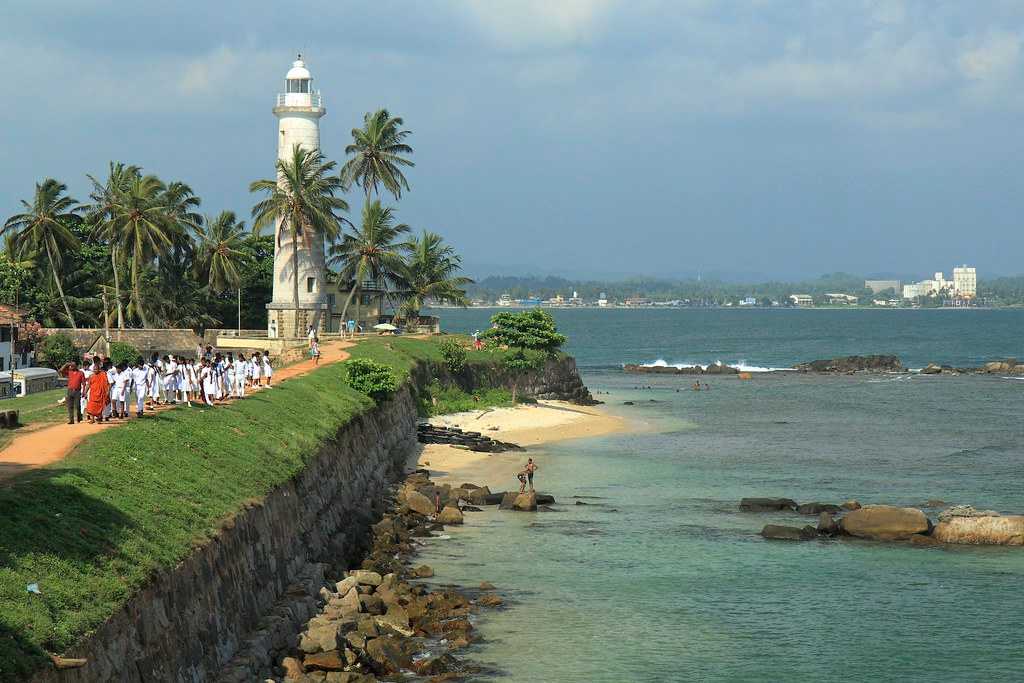 Galle, a UNESCO world heritage site in Sri Lanka, is an enchanting town to explore. With imposing Dutch colonial buildings, ancient mosques, churches, Grand mansions, museums and various attractions along with numerous shopping destinations, Galle has to be on ones' 'to visit' list.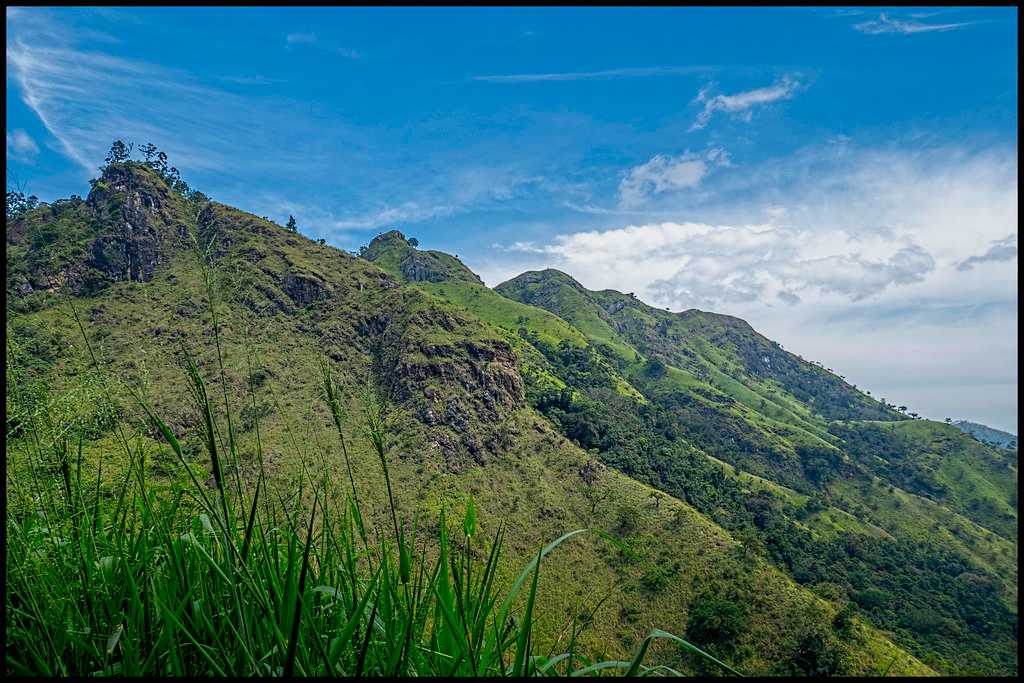 During December and February, the temperature of Ella oscillates between 27°C and 23°C, and is calm with no extreme weather conditions, ideal for those who enjoy the sun. December is the second busiest time of the year to be in Ella. However slight rain every other day lower the temperature and make the tea plantations dewy and scented with petrichor. The various hotspots in Ella like
Ella Rock
Little
Adam's peak
, & the famous Nine Arch Bridge keep the region bustling with tourists.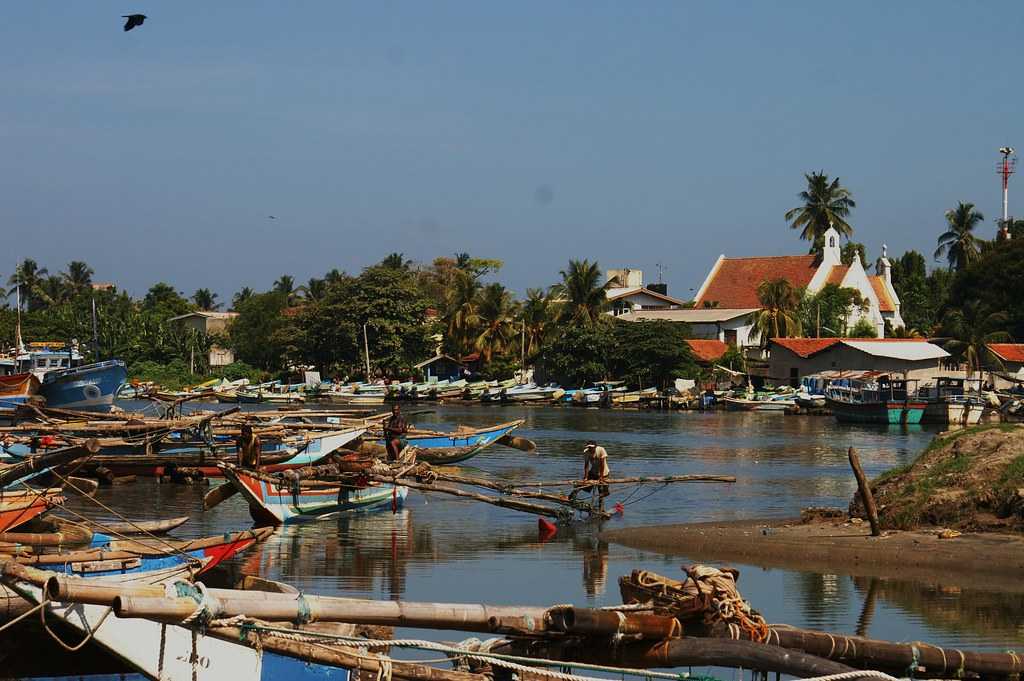 The pleasant months of December to April are generally considered as the ideal time to visit Negombo.
Negombo lagoon
is fed by several small rivers and a canal which is linked to the sea by a narrow channel towards the north, near Negombo city. It is a dense marsh region, grassland and blesses the tourists with sightings of beautiful birds, while they enjoy a boat ride in the lagoon. 
Angurukaramulla Temple: It is a colourful Buddhist temple with a 6 meter tall Buddha, ornate sculptures, murals & the ruins of a historical library.
The St. Mary's Church: One of the largest cathedrals in Sri Lanka, Saint Mary's is a modern Roman Catholic church in Negombo. 
A lot of activities like Kitesurfing, boating etc. take place on Brown's beach and
Negombo Beach
.
4) Colombo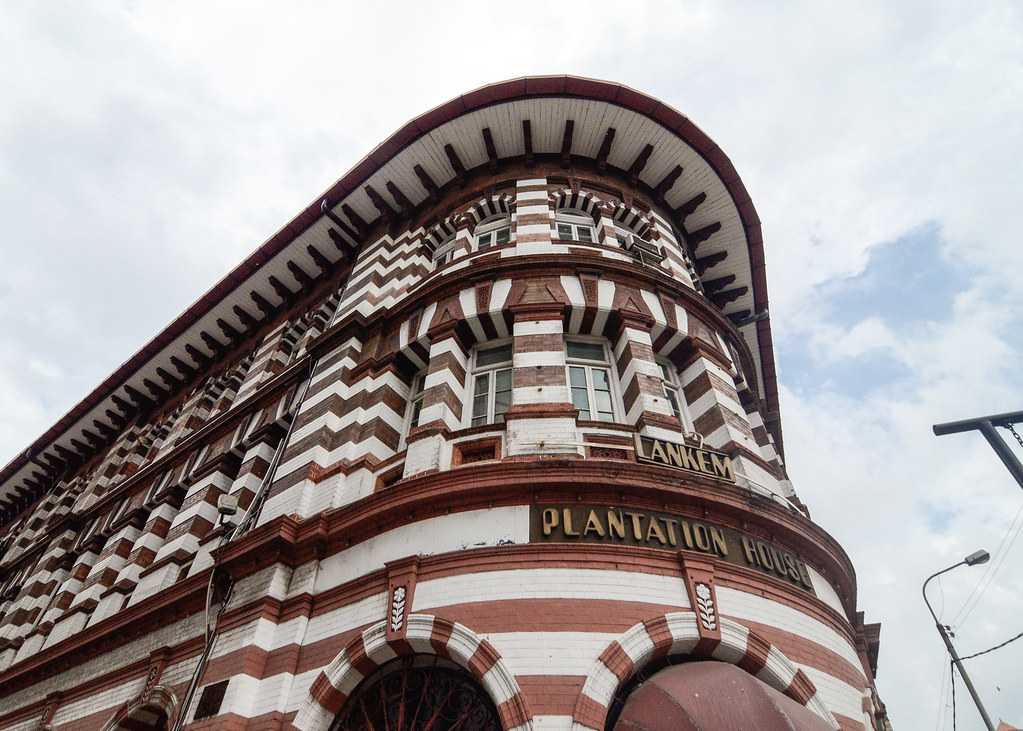 Colombo in December has low humidity in spite of frequent rainfalls. The rainfalls keep the weather fresh and well suited for sightseeing and other outdoor activities. It is an excellent time to enjoy the beaches and the exciting nightlife that allures the tourists. The weather, with less heat and humidity during this time, is also suitable for shopping and excursion in Colombo. Tourists can take full advantage of the other in this month to visit places like Kelaniya Raja MahaVihara, Seema Malaka, Colombo Dutch Museum, Independence square etc.
National parks to visit in December:
1) Yala National Park and Gal Oya are both excellent.
2) Bundala National Park is famous in December for bird watching and spotting crocodiles and elephants.
3) Udawalawe National Park covers an area of 30,821-hectares and is home to monkeys, deer, crocodiles, leopards, sloth bears, giant flying squirrels, a rich array of birdlife and elephants. The park is covered in light and arid scrub and is famous for a safari in October to January.
4) Horton's Plains National Park
The best time of the year to visit Horton Plains is from January to March. December is the most comfortable and dry time for hiking and enjoying the safari. The lush greenery after the monsoons leave the Horton plains utterly breathtaking.
The Cultural Triangle of Sri Lanka in December :
December to March is mostly dry across the famous Cultural Triangle and southern coastline making it the best time to plan a trip the heritage sites. The cultural triangle of Sri Lanka include the cultural highlights Kandy,
Polonnaruwa
,
Anuradhapura
,
Sigiriya
and
Dambulla
. While Kandy is the cultural capital, Polonnaruwa and Anuradhapura are famous for ancient history and ruins.
Dambulla, in
Jaffna
, has the Golden Temple of Dambulla which is the best-preserved cave temple complex in Sri Lanka apart from being a World Heritage Site. Sigiriya has great mythological importance and is famous for its palace ruins on top of a massive 370-meter high rock. It is also called the Lion rock and is surrounded by an extensive network of gardens at the base of the landscape, reservoirs and other structures. The gardens are utterly breathtaking to look at from the top of the 370-meter high rock. 
Festivals in Sri Lanka in December:
Sri Pada Pilgrimage (Adam's Peak): Adam's peak is famous for its views of scenic beauty and witnesses a national and one of the most popular events in Sri Lanka, called the Pada Pilgrimage. The pilgrimage to Adam's top is Sri Lanka's most massive religious expedition.
Duration: It begins on the full moon of December until the moon of April. 
Vesak Poya: It marks the end of Adam's Peak pilgrimage season and more importantly, it is the birth date of Lord Buddha.
Unduvap Poya: A festival celebrated in Anuradhapura to commemorate the arrival of Bodhi tree from
India
. Thousands of pilgrims both locals and foreigners, attend the event with utter devotion.
The Colombo Shopping Festival (CSF): Other than religious festivals, Sri Lanka has an exciting shopping festival held in Colombo every year during December for Christmas season and again for Sinhala Tamil New year. The Colombo Shopping Festival attracts about 80000 visitors eyeing on the substantial discounts and is an ultimate shoppers paradise. There are approximately 250 Exhibitors every year and is like a fare with a lot of food, play areas for kids, lots of music and entertainment. 
It stays for a week in December every year from 10:00 AM - 10:00 PM all days during the fest. Entry tickets are 100 LKR per person.
Beaches and water-based sports activities in Sri Lanka in December
1. Unawatuna:
Beach at Unawatuna is a popular weekend getaway for locals from the charming colonial town of Galle which is only 5 km away. The towering dagoba present here offers magical views at sunset. 
2. Bentota:
The temperature is ideal for water sports and adventure activities on the lovely beaches of Bentota. Waterskiing, jet skiing, sailing and windsurfing are some of the popular water sports attracting tourists mostly during December at the
Bentota beach
. Bentota River is also famous for boat safari that connects with the lagoon providing the mangrove scenery, and some aquatic birds can be spotted. 
3. Hikkaduwa:
The beach town draws visitors with its lively nightlife. It also hosts the annual three-day Beach Fest when international DJs spin out tunes all night long out on the beach in December.
December is an ideal time to try snorkelling and diving at the fantastic shipwrecks near the South Western coasts. Waves and wind are suitable for surfing and kite surfing during this time of the year. 
Kitesurfing, white water rafting, kayaking etc. at popular adventure venues like the Kelani River in
Kitulgala
are safest during the period from May to December.
Apart from that,
Trincomalee
beach and golden sandy palm-fringed
Tangalle beach
are some of the most mesmerizing and entertaining beaches.
Rekawa beach
is famous for turtle nesting and utterly breathtaking sunsets. December is the best and safest time to swim and relax on the beaches.