From large shopping areas like
Pettah market
to shopping precincts like The Dutch hospital, there are many malls in
Sri Lanka
for shopping. One can take back some traditional and pretty jewellery, saris, branded outfits and souvenirs. There are large malls solely for clothes' shopping and some for fun activities like gaming. 
There are some exquisite shopping malls with many highlights of their own, selling high-end products and having stores of some of the biggest and most beautiful brands in the world. Most of the enormous malls in the country are present in
Colombo
and
Kandy
. Here's a list of the major shopping malls in Sri Lanka.
1. Majestic mall, Colombo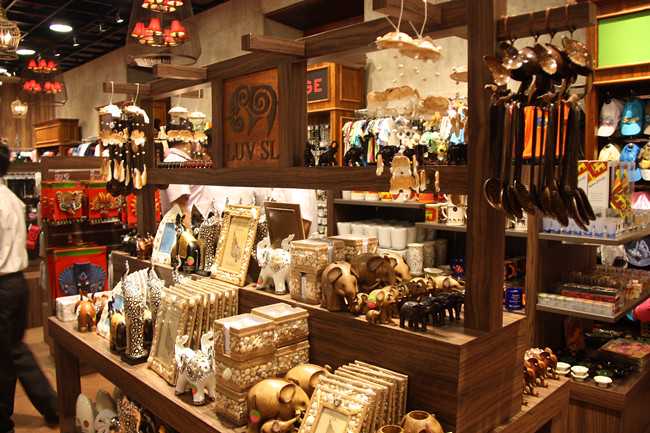 Established in the year 1990 the seven-storeyed Majestic City mall in Sri Lanka was the only shopping complex for branded goods in the late '90s. Located in the centre of the city and in spite of being quite old, it is one of the best in Colombo for variety and convenience. Spread over a massive area of 90,000 square feet, it is a large mall in Sri Lanka with a parking area for about 135 cars. The highlight of the mall are the extensive range of food courts and restaurants.
On the ground floor, it has a supermarket selling most household needs with an attached liquor shop selling top-shelf liquor. There is a decent food court in the basement with a large variety of cuisines. On other floors, there are small stores of notable brands,  clothing shops, gift shops, all types of businesses houses, ATMs and banking services on the first floor and a significant bookshop. Apart from that, there is a play area with games like bowling, pool and arcade games for kids. On the top floor, there's a movie complex with a 3D movie theatre.
The second floor is particularly useful for foreigners as money exchange to Sri Lankan currency is available there. In all, there's a total of about 96 shops, a supermarket, a bank, a restaurant, fast food outlets, offices and a basement car park. Tea lovers must check out the numerous tea shops on the ground selling tea bags of different green tea varieties.
Address
:
Galle
Rd,  Bambalapitiya, Colombo, Sri Lanka.
Timings
: 9:00 AM TO 9:00 PM.
2. Colombo Centre Mall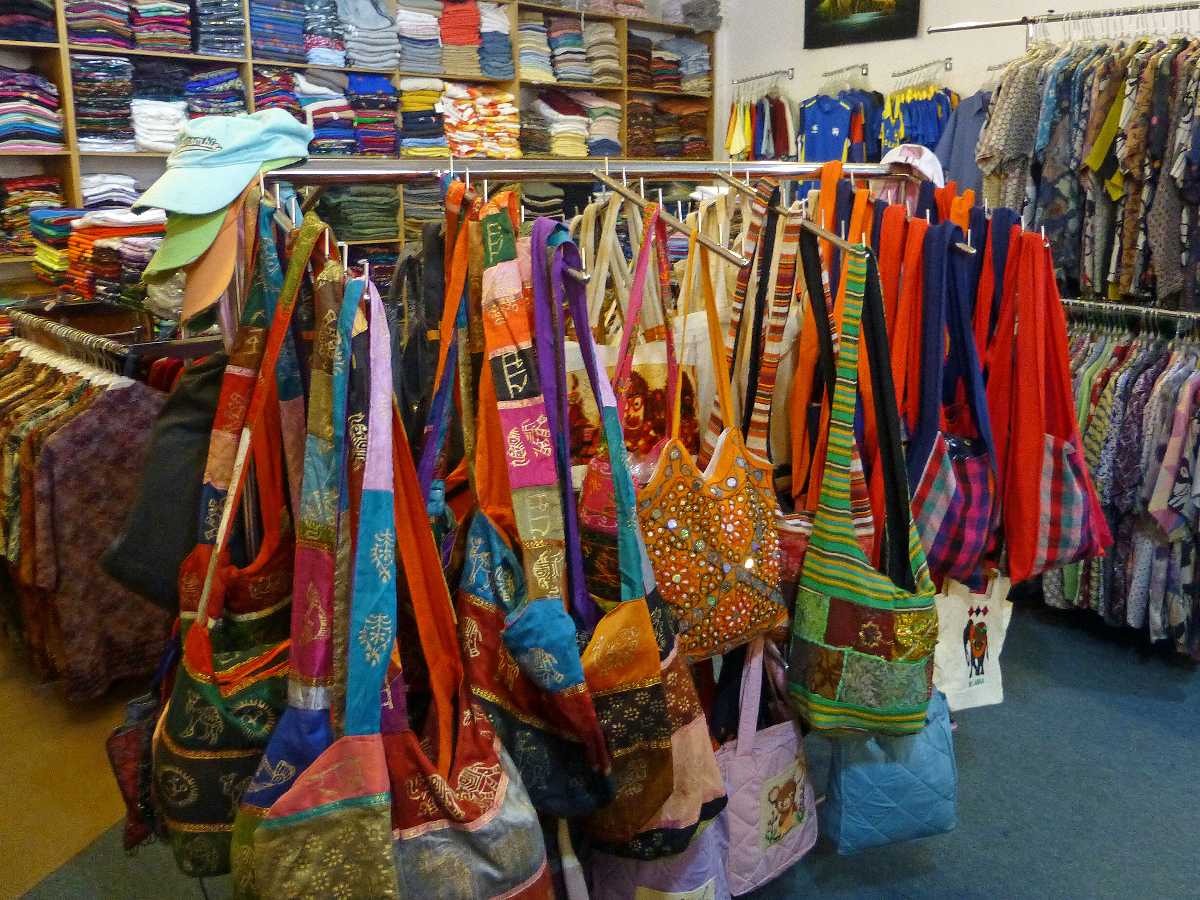 Colombo City Centre is located in the heart of Colombo city. The building is not just a shopping mall but also has luxury apartments and a hotel. The mall at Colombo city centre is a premier lifestyle destination that houses stores of many Sri Lankan and International brands. It's a plethora of shops and is highly maintained and spotlessly clean. A famous six-screen multiplex cinema hall adds to the grandeur of the place. Other than being full of brand stores of global standards, the mall is also facilitated with large parking area, high security and exclusive tea shops for tea lovers. 
The food court is the highlight as it houses many food chains, and the top floor of the mall provides a fabulous view of the city Colombo. The food court has eateries such as Oporto Chicken which serves amazing Portugese chicken. 
The food court is a busy area and is most famous for the excellent artisan Gelato served here. It also has McDonald's, the Indian mango restaurant and an Indonesian restaurant. The mall has many high labelled brands like Adidas, Odel, etc. and a great Cargills Supermarket.
Address
: 137 Sir James Pieris Mawatha, Colombo 00200, Sri Lanka
Timings:
10:00 AM to 10:00 PM every day.
3. Marino Mall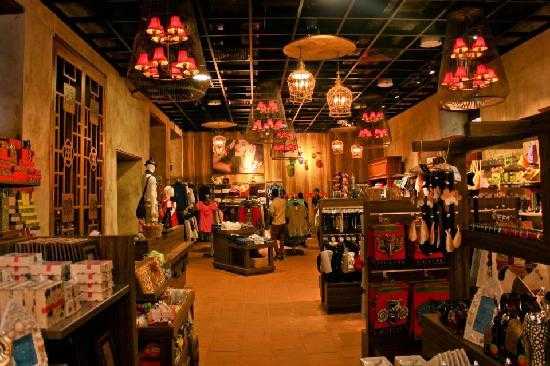 Spread over a massive area of 150,000 Square feet, the Marino mall houses many renowned boutiques along with local & international brands.  It's a gigantic, 12-storeyed mall which is also a hotel. On the ground floor, there's an extended area and a corridor for women fashion stores, toy stores and electronics showroom. The second floor again has a section for formal clothing and another for home decor and cookware. Showrooms of furniture house the other levels. 
The highlight of the mall, however, is the 9D VR gaming centre as a quite popular hangout spot for kids and youngsters. Shree Devi Batik is a famous shop for traditional hand printed silk. Apart from that, there is a massive Food Emporium with well laid out range of restaurants serving cuisines right from Indian, Middle eastern, Mongolese to Vietnamese. Some of the recommended restaurants are Western Bay, Cafe On Ocean, Far Eastern Vietnamese and Bharat Bojun. Other good restaurants are serving authentic Sri Lankan food and bakeries serving pastries and cookies.
Address
: 590 Galle Rd, Colombo 00300, Sri Lanka
Timings
: 9:00 AM to 10:00 PM
4. Liberty Plaza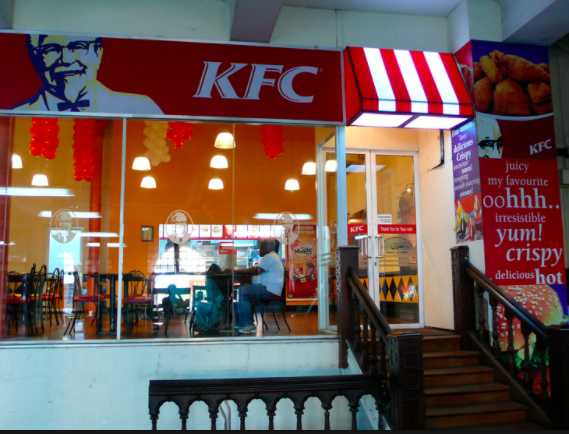 Liberty Plaza was the first shopping complex of Sri Lanka, established in the late 1980s, and it is still a popular attraction among locals and travellers in Colombo. The shopping mall has branded and local clothing stores, jewellery, electronics, cosmetics and tea stores. The basement has a food court and a supermarket for all grocery needs. The place is especially famous for bubble tea and pizza. The floor has popular fast food outlets like KFC and Burger King and 'Coffee Bean', which is a coffee shop with a lovely ambience. 
For casual wears and accessories, there is a store called "Uptown", and on the first floor, a leather shop has a vast collection of little purses, visa holders, wallets. The cards shops, Nastars, The tiny book nook and Uthum Pathum, are some other quaint and classic shops. The "Photo Technica" is the city's abode for all photographers as it sells the latest variety of digital cameras and other electronic accessories. 
Address
: R a de Mel Mawatha, Colombo 
Timings:
9 AM to 9 PM. Closed on Sundays.
5. Arcade Independence Square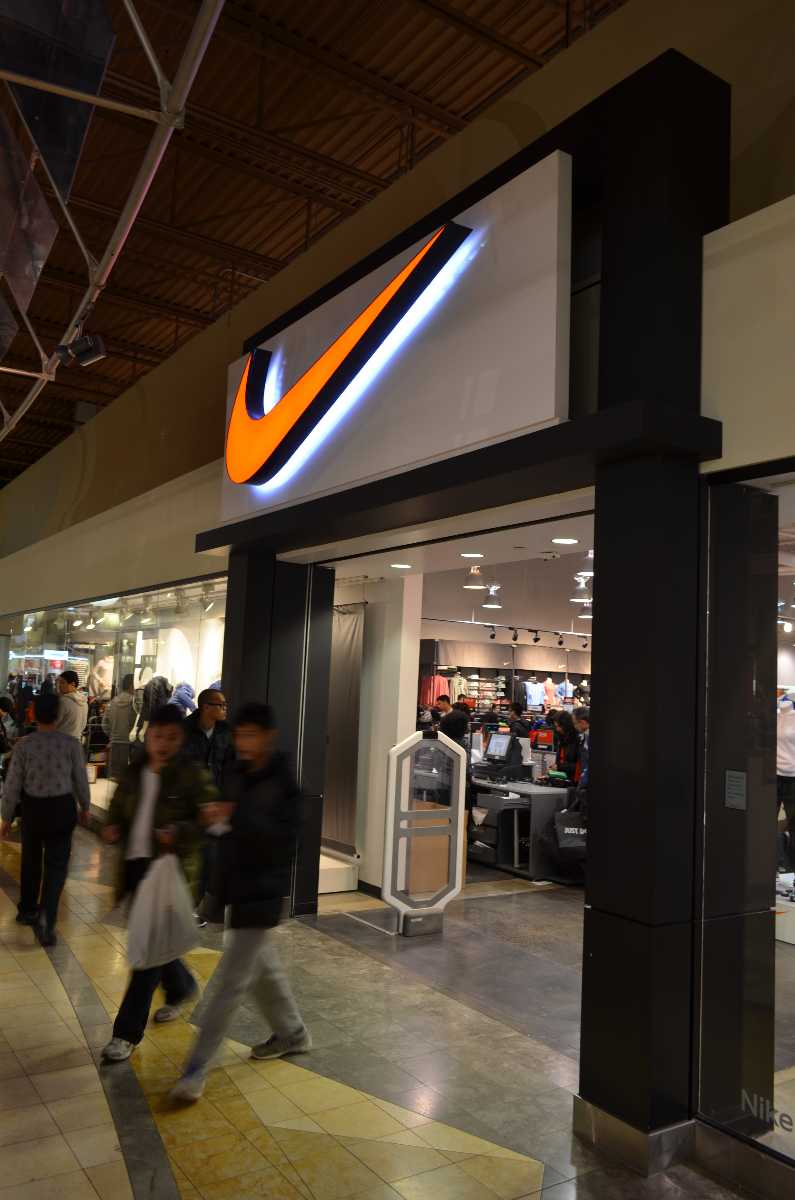 Located in Colombo, Arcade independence square is a shopping complex/mall set up in two adjacent colonial-style beautiful white buildings. The mall is established on a group of buildings, one of which earlier was a lunatic asylum and the other a Western Provincial Council Building. Lately, it is a famous hangout spot for locals and also a perfect place for shopping, food and entertainment of tourists.
The glittering plaza has several famous branded stores like Nike, Titan, Hira (gems and jewels), glamorous Sri Lanka, the wax museum, galleria, Samsung, levis, Charles and Keith and LG. The garden area of the shopping complex is green and calm and is also used by locals for celebrating birthdays and other little events. It is a famous landmark in the city with outdoor sitting areas, promenades, flower beds, fountains and a renowned theatre called Empire cineplex.
Restaurants:
Lemongrass- serves good Indian and Thai food.
Asylum bar- A cocktail bar, with some drinks as refreshing as the name of the bar
Burger king
Dilmah: This is one of the highlights of the mall. It offers a luxurious range of gourmet and single origin teas to tea enthusiasts visiting the store along with Dilmah Watte Series, a variety of exceptional Rare Teas.
Address
: Arcade Independence Square, 30, Independence Square, Colombo 7 
Timings
: 10:00 AM to 11:00 PM
6. Kandy City Centre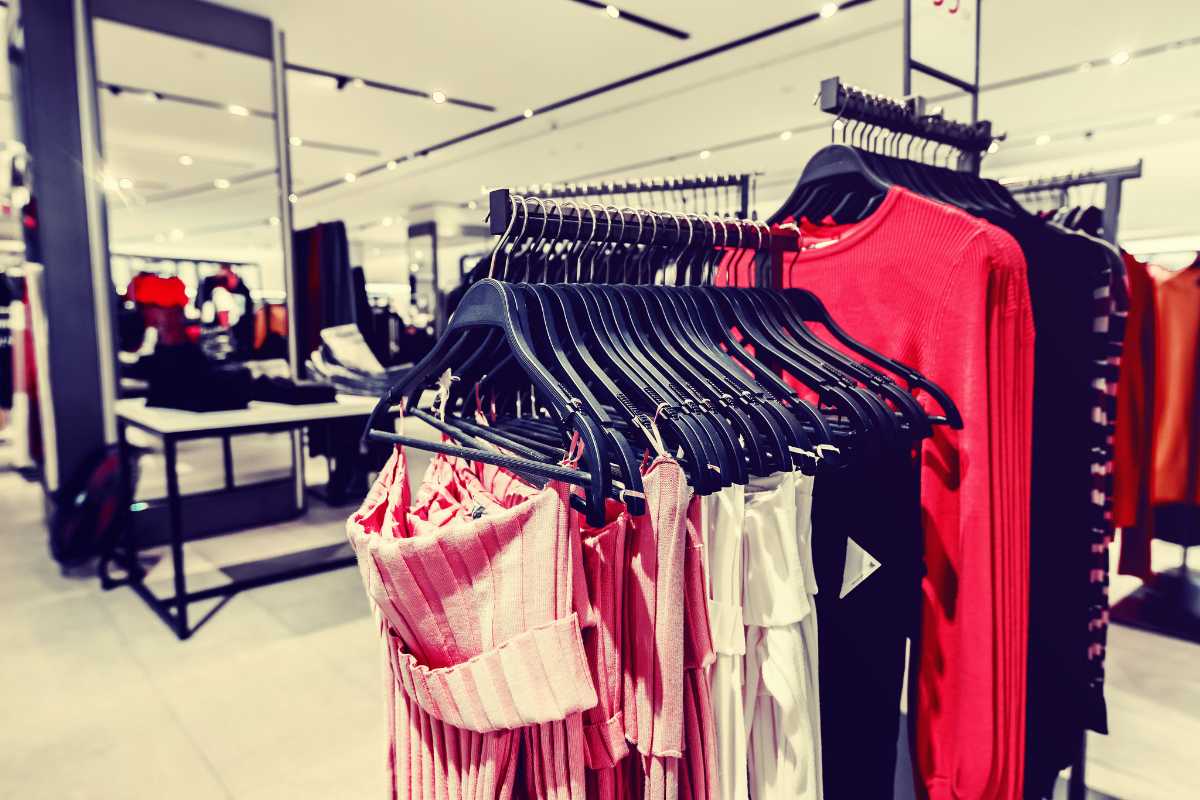 Kandy City Centre is a ten storey commercial and retail complex and is one of the most successful projects in Sri Lanka. It is located near the Kandy Tooth Relic Temple and was opened in the year 2005. The massive mall houses many restaurants, an entertainment zone, supermarkets, an Ayurveda site leading perfume stores and banks and notable books stores, food courts, ice cream parlours and cafes. Fantastic brand stores like Adidas, Nike, Levis, Kelly Felder, Odel, Cotton collection etc. are also present here. For kids and youngsters, there is a gaming zone on the fourth floor which has exciting games like bumper cars, bowling etc. and a toy shop on the first floor. The building is so innovatively designed that six floors of the building have direct road access and has the most significant car parking area in Kandy.
Address
: Sri Wickrama Rajasinghe Mawatha, Kandy 20000, Sri Lanka
Timings
: 8:00 AM to 9:00 PM
7. Odel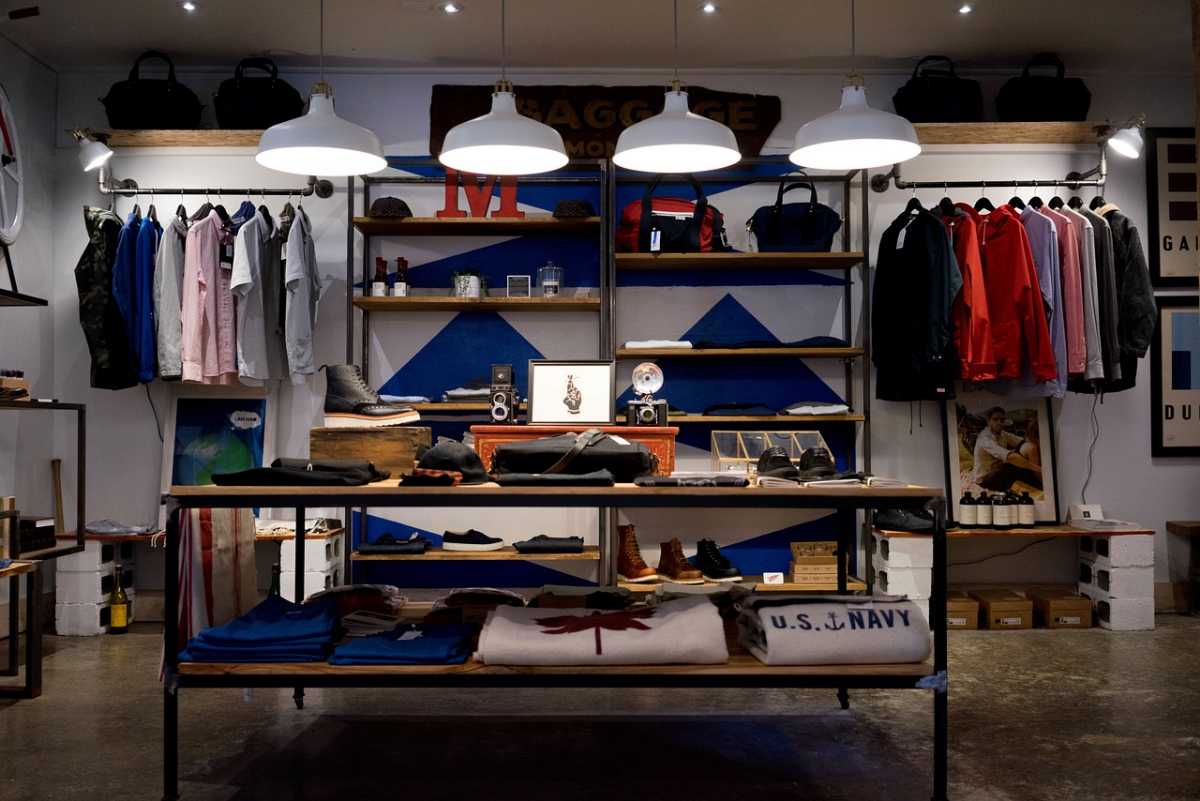 Odel is a vibrant and attractive shopping mall spread over an area of 33,000 square feet and is located in Colombo and houses many clothing shops, coffee shops, bars and restaurants right at its doorstep. The highlight of the mall, however, is the vivid range of luxurious clothing brands with exquisite designer wear, set up here. Right from brands like Adidas and Nike, one will find traditional clothing shops selling beautiful sarees. Apart from that, there are spa facilities, an entertainment zone, an extravagant perfume store, a quaint bookstore, a jewellery store. As mentioned before there are numerous bars and cafes within the mall. For instance, there's a Japanese sushi 
Timing
: 9:00 AM to 8:30 PM
Address:
 No 5, Alexandra Place, Colombo, Sri Lanka.