Surrounded by water on all sides, this island country
Sri Lanka
is an epitome of beauty stranded with enigmatic historical significance and incomparably magnificent backdrops of nature. Out of the hundreds of countries in the world, Sri Lanka is quite a touristy place with tonnes of travellers arriving in this country every year. A major part of the country's economy comes from tourism and its wide tea plantation for which Sri Lanka is known for.
When age-old traditions amalgamates with contemporary, it makes a diverse country like Sri Lanka. You get to see exotic beaches like
Nilaveli
beach,
Mirissa beach
and
Hikkaduwa beach
, spiritually-enlightened temples like the Temple of the Tooth relic, Sri Vajiraramaya Temple Isipathanaramaya Temple, etc. and large caves, diverse flora and fauna, beautiful hotels to stay in, colorful festivals, exciting waterfalls and what not.
This island country in Southeast Asia, located in the heart of Indian Ocean, can astonish one in the best way possible, especially in the month of February, when Sri Lanka dons the most easy-going costume of nature.
Climate and Weather of Sri Lanka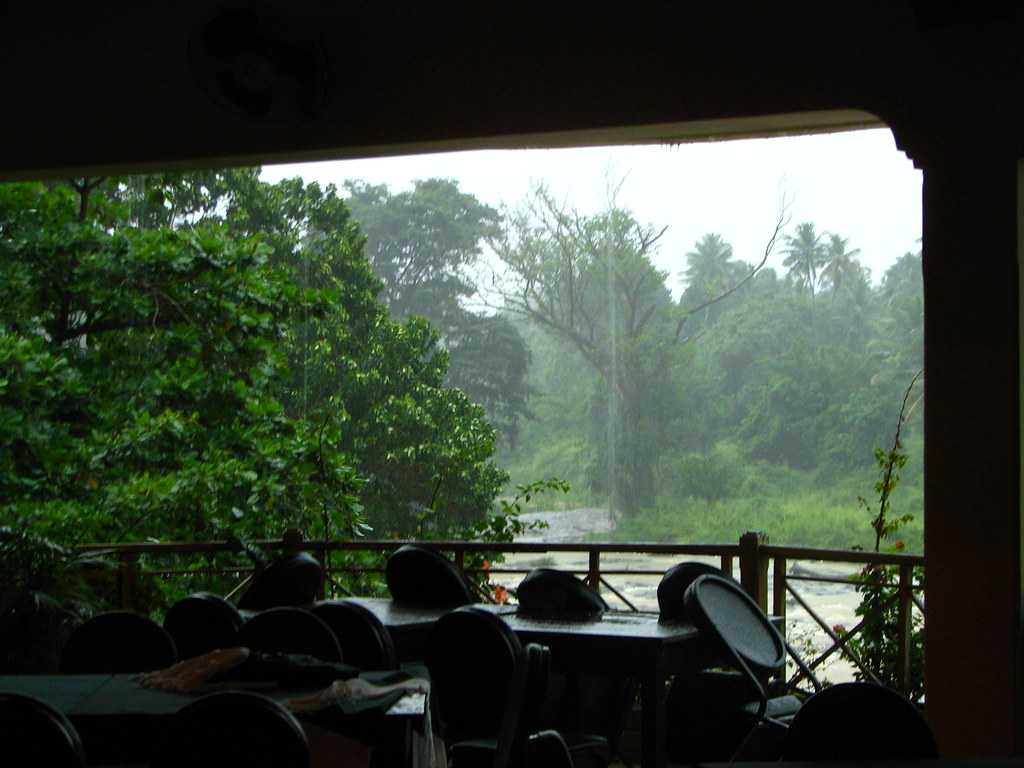 Although a year-round holiday destination, the best time to visit this tropical and warm country is during the month of February. With about 103 rivers scattered throughout the country, temperatures here are fairly friendly. However, planning of any trip must be done in accordance to the month of visit. February is regarded as one of the peak seasons in Sri Lanka which implies a touristy crowd.
The southwest monsoon winds bring rain in the south-west region from May to September. While the northeast monsoon winds bring rain in the northeastern region from October to January. This stands testimony to February being one of the most pleasant months for visiting the country as its a rain-free month. One might get in touch with occasional rainfalls, but positively that will not hinder the travelling spirit. With a pinch of humidity, Sri Lanka in February is very pleasant.
Festivals in Sri Lanka in February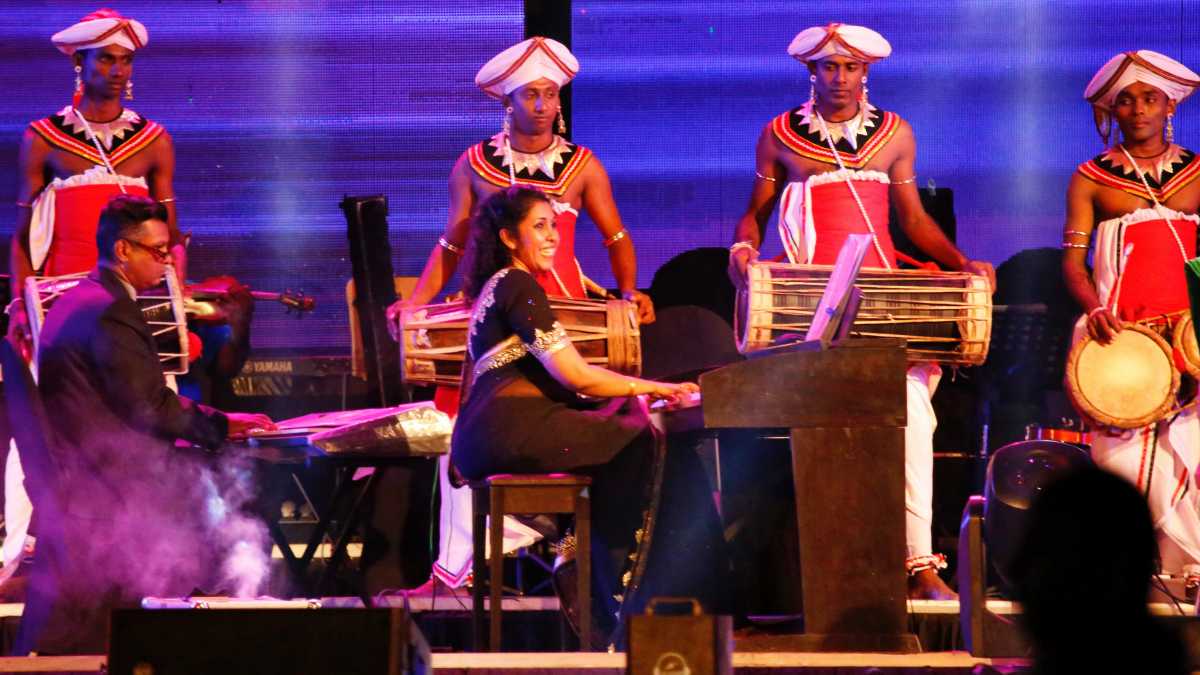 Visiting Sri Lanka in February couldn't be more exciting because you arrive in the month of Sri Lankan' Independence. Sri Lanka got liberated from British inhibition in the year 1948 on 4th of February. Every year, like in all other countries, this day is celebrated with pomp and show, exhibiting Sri Lankan legacy throughout the decades. At a glance, one can get a quick look at the culture of Sri Lanka and its vivid colours. Festivals, fireworks and also sporting events can be seen in the entire country.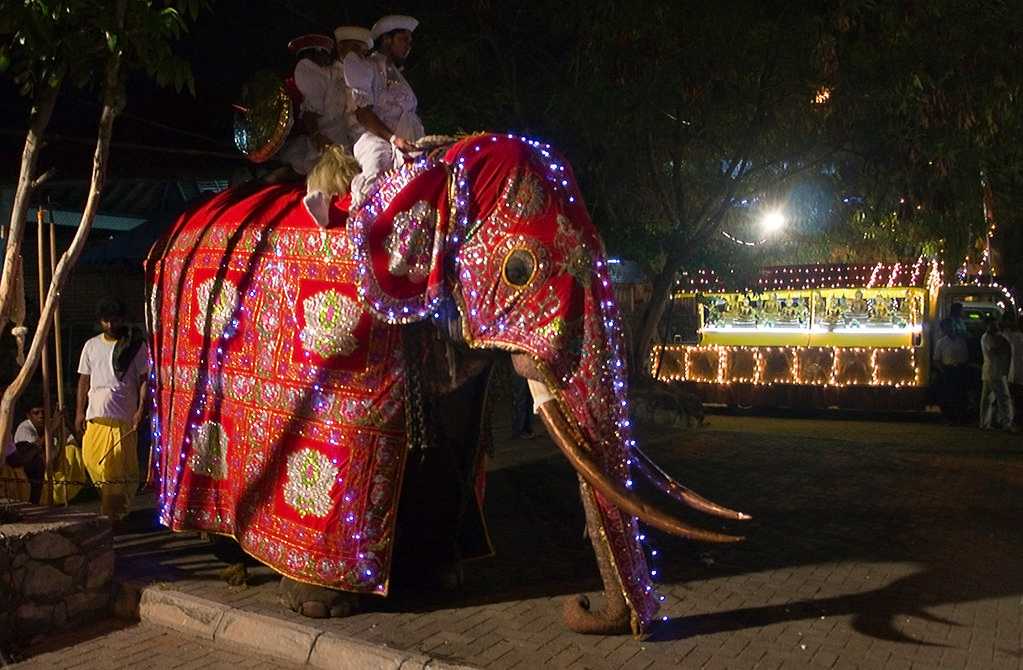 Another very important festival celebrated in Sri Lanka in February is Navam Perahera, also known as Navam Full Moon Poya Day. One of the most lively festivals of the country, this festival is coordinated by
Gangaramaya temple
, situated on the shores of the calm
Beira Lake
. One can see millions of people all decked up in conventional dresses, elephants walking in coloured garbs, children holding on banners and men juggling and tossing with fire during the celebration of the festival.
Best Places to Visit in Sri Lanka in February
Sri Lanka as a country has a diverse landscape to offer from beaches to lakes to cultural heritage buildings to hill stations - ask and Sri Lanka must have it tucked away in some corner. February is an amicable month for visiting the hill cities of Sri Lanka which have slightly cooler weather conditions than the rest of the country. Also due to two monsoon seasons spread over the entire country, it is an opportune time to visit the south-west and central Sri Lanka in February. Some of the places that can't be missed are: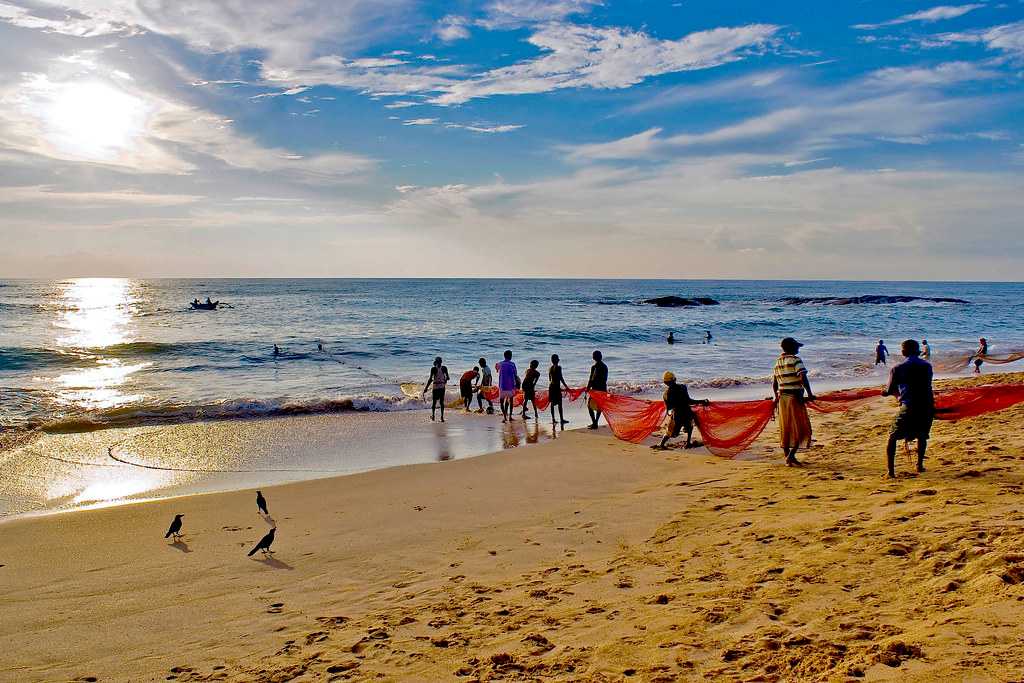 Located in the west coast of Sri Lanka, Beruwala is a small town, 55 KM south of
Colombo
. Also regarded as the first beach resort in south-west coast, Beruwala has its own large fishing harbour. The beach has golden sand spread across the beach which is why it's also called a
Golden Mile
beach. Beruwala is also famous for its huge gem trading fair. Bentota Town is situated right next to Beruwala, with its own beach named as the Bentota Sea Beach. Located 65 KM from Colombo, Bentota town has other important tourist attractions like the
Brief Gardens of Bentota
, Galapata Vihara and the happening nightlife with delicious food options at the
Bentota beach
. Bentota's Sea Turtle Conservation and Research Project is another thing for which the town is famous for. It is a resting place for turtles who are nurtured and brought to their best capabilities to survive at the sea again.
2) Hikkaduwa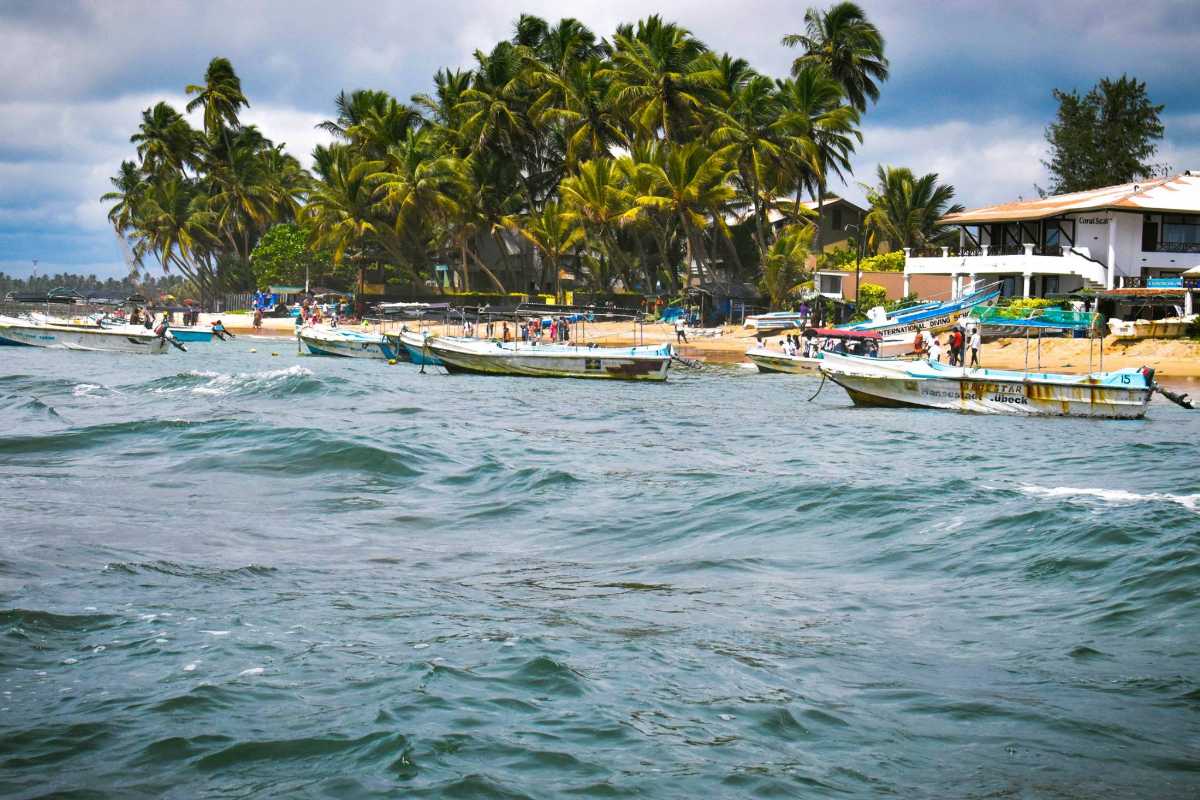 Hikkaduwa is a small town located on the south coast of Sri Lanka and is situated at a distance of 68 KM from the country's capital, Colombo. Regarded as one of the best surfing and snorkelling spots of Sri Lanka, Hikkaduwa Beach is famous for its breezy wind and nightlife, too. The long stretch of white sand against the sunset along with the lining of the palm trees make it a must-visit destination. Hikkaduwa beach also holds a variety of parties for its young crowd. Apart from that,
Hikkaduwa National Park
, Hikkaduwa Coral Sanctuary must not be missed.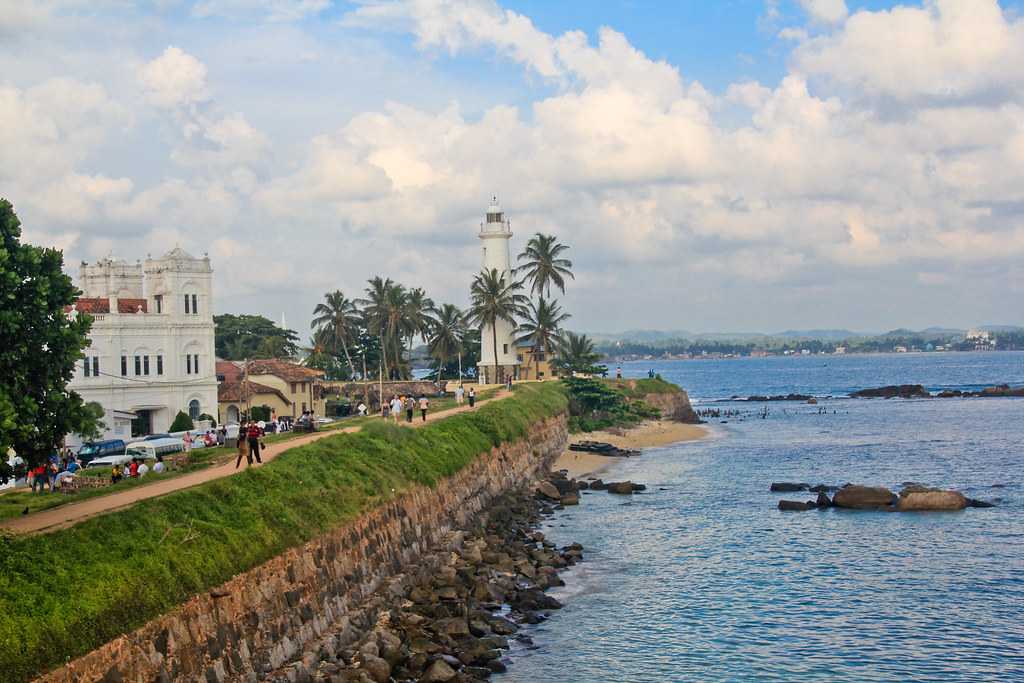 Formerly known as Gimhae Thiththa, Galle is located on the south-west region of Sri Lanka. Situated at a distance of 119 KM from the capital of the country, Galle is a city with culture and pomp touched by both Dutch and Portuguese customs. Some of the top attractions at Galle are UNESCO-enlisted Galle Fort, Dutch Reformed Church and the Galle Fort flea Market on Sundays. The seventeenth-century Dutch architectural excellence found on the Galle Fort makes it even more enthralling for travellers. Galle's coastline is serene and welcoming, too. One can also enjoy dolphin watching, scuba diving, lagoon canoeing at
Unawatuna
, biking, safari rides and village cycling at Galle.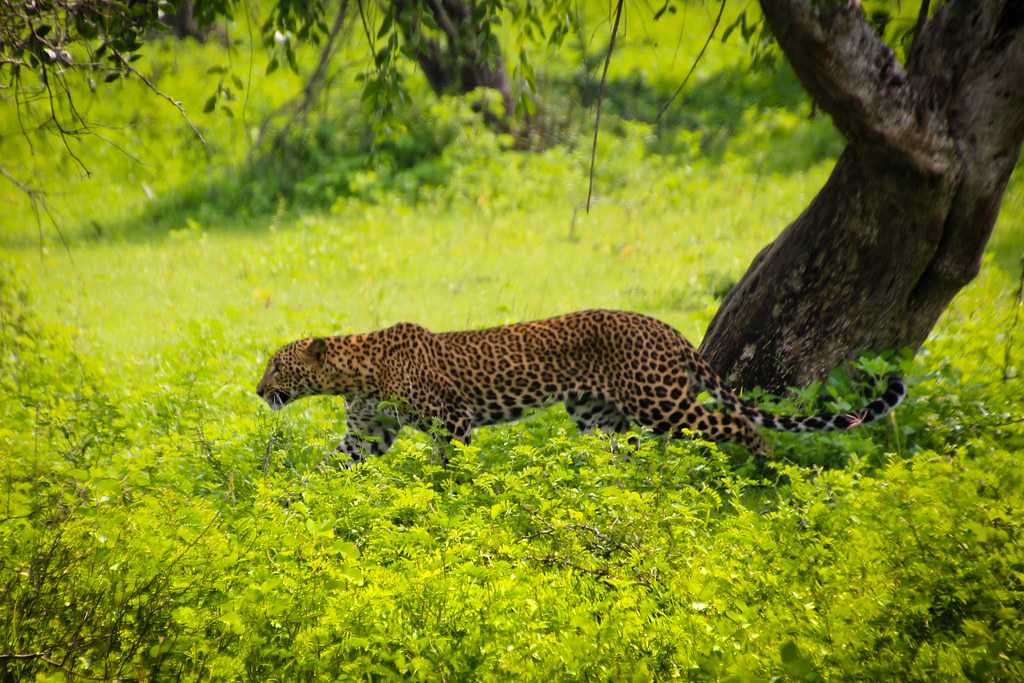 Any nature enthusiast will not miss a chance to visit the internationally famous Yala National Park in Sri Lanka. Located 300 KM from Colombo, Yala National Park is the second largest national park in Sri Lanka and is spread over a total area of 130,000 hectares of land. Established in 1900 as a wildlife sanctuary, it was only in 1938 when it got acclaimed as a national park. One can very clearly see a fair ecological balance of wildlife and nature in Yala National Park which is home to more than 200 species of birds. Although it has a beach, it is not permitted for swimming because of safety parameters. One can pre-book private safari to enjoy the Yala National Park. Here and there, one can spot leopards, elephants, monkeys moving around. A varied range of aquatic animals are also noticed in Yala National Park.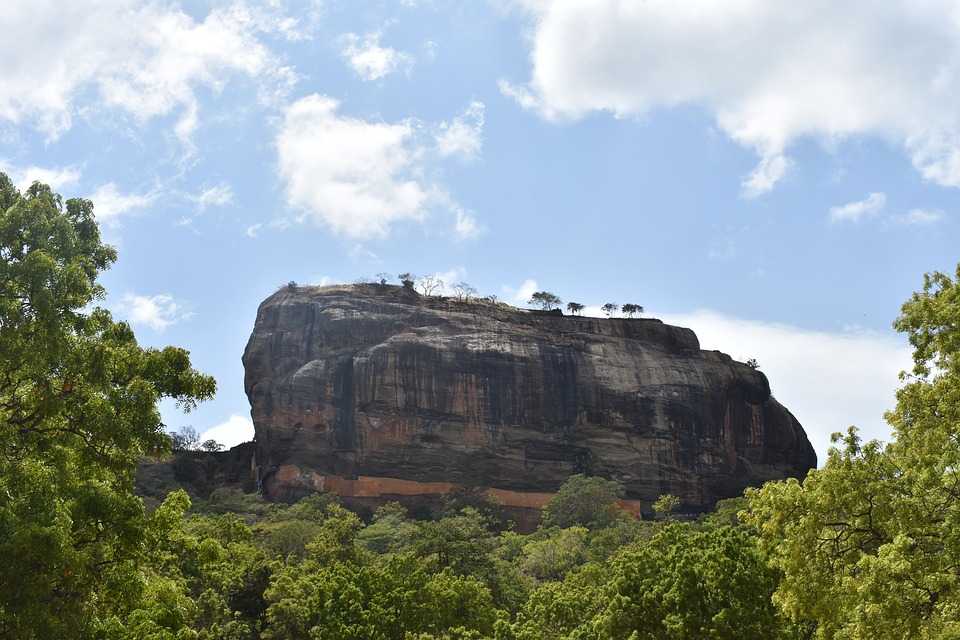 Located in central Sri Lanka, Sigiriya is often regarded as the eight wonder of the world by the people of Sri Lanka. A magnificent piece of history resides in Sigiriya. Placed over a height of 370 metres above sea level, Sigiriya is a rocky plateau and its name means Lion's Feet. Now regarded by UNESCO as a World Heritage Site, this is one of the most visited places in Sri Lanka. The temperature here remains moderately cool in February after the monsoon up to December. One of the earliest examples of urban development, this is a tourist spot from centuries. The mirror wall is proof of that. The Mirror wall of the Sigiriya fortress holds the poems written by visitors on their visit to this place, centuries ago. However, the practice has been stopped now. The attached Sigiriya garden is an emblem of calmness and serendipity.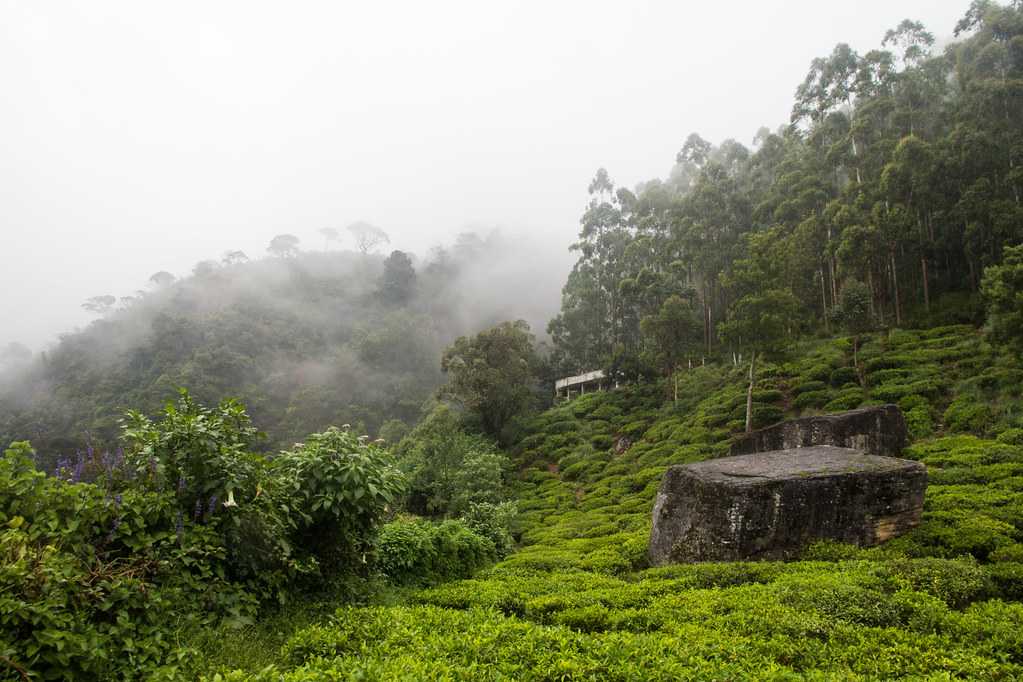 Also known as the 'Little England' because of the city's architecture and atmosphere, Nuwara Eliya is a hill city situated in Central province of Sri Lanka. The British Colonial architecture, the tea gardens and the 8 KM long train journey from Nuwara Eliya to
Ella
amidst the clouds will make the journey in this place an unforgettable one. The top view of the city from the Horton's Plains and the panoramic view of the nine peaks from the
Moon Plains
in Nuwara Eliya is mesmerising. An overwhelming experience will be a visit to the Hakgala Botanical Gardens amidst the roses and orchids. Visiting the tea country and not visiting Bluefield Tea Gardens will be a major miss, though. The St Clairs waterfall in Sri Lanka in February, just after the months of rain, will be full and bouncy and a treat to the eyes.
7) Mirissa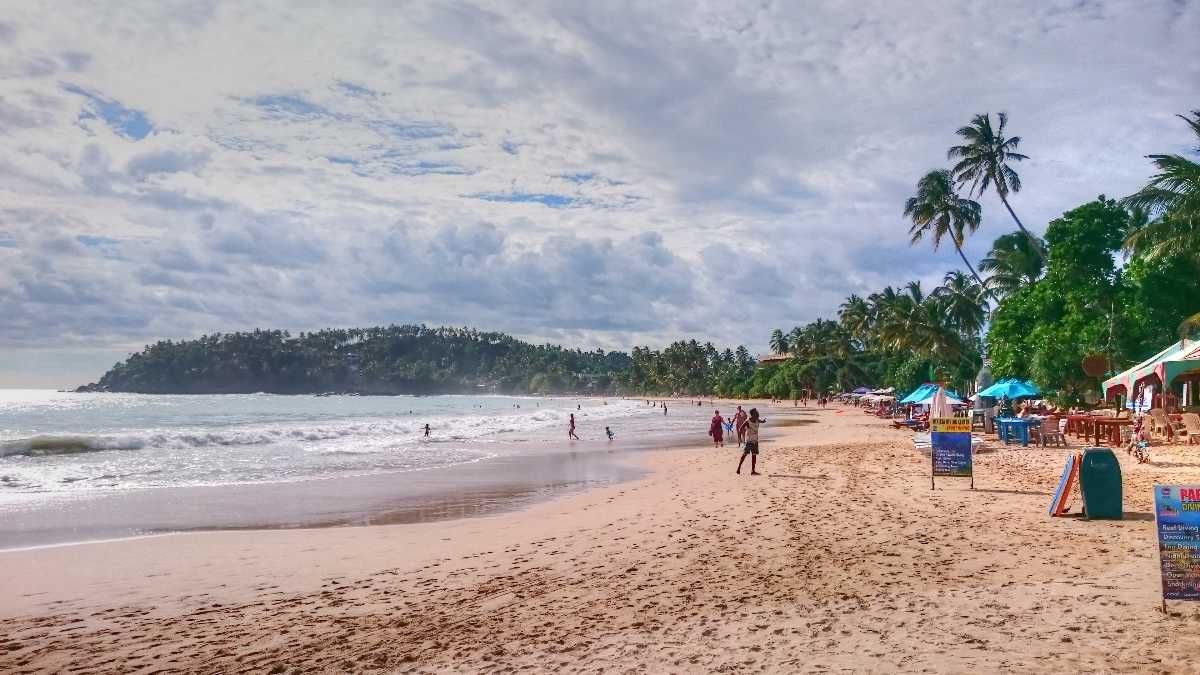 Located on the south coast of Sri Lanka, Mirissa is a small town with a lovely beach and a huge tourism. Situated at a distance of 150 KM from Colombo, Mirissa provides with the most happening nightlife under the stars with the breezy wind. Putting an end to the south coast of Sri Lanka, Mirissa has narrow roads and a shallow beach. Water is clear and very good for dolphin and whale watching. Nevertheless, the bars and restaurants on the beach itself are relaxing and provide a wide range of cocktails. Seafood is delicious in Mirissa and for beginners, surfing and snorkelling along the reef are also famous. One can also get on the beach for swimming or just walking along during the sunrise.

8) Colombo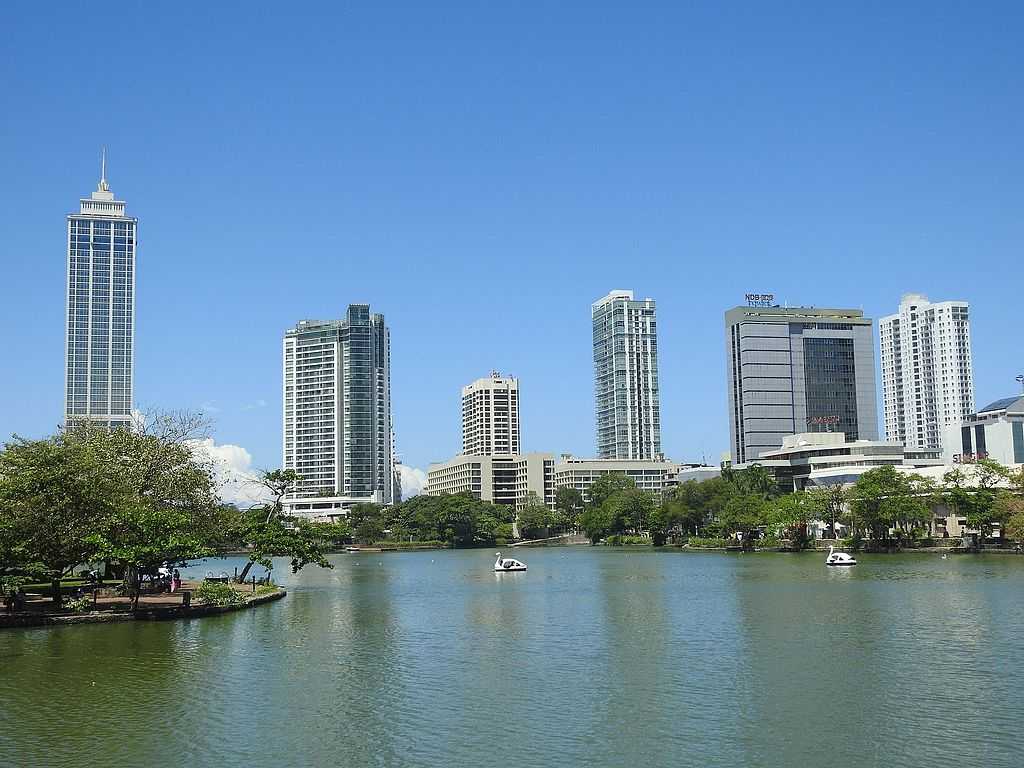 The largest city of Sri Lanka, Colombo is the country capital. Located in the western province, Colombo is the country's largest commercial hub with high rise colonial-era buildings, museums, temples, churches, street markets and so on. In Colombo, one must not dare to miss the National Art Gallery, National History Museum and the flamboyant Floating market of Colombo. Nevertheless, the spirit of the Gangaramaya Buddhist temple will create inner peace and calm the soul. Colombo will allow one to experience the rich heritage that Sri Lanka bears in its nooks and corners in the months of February.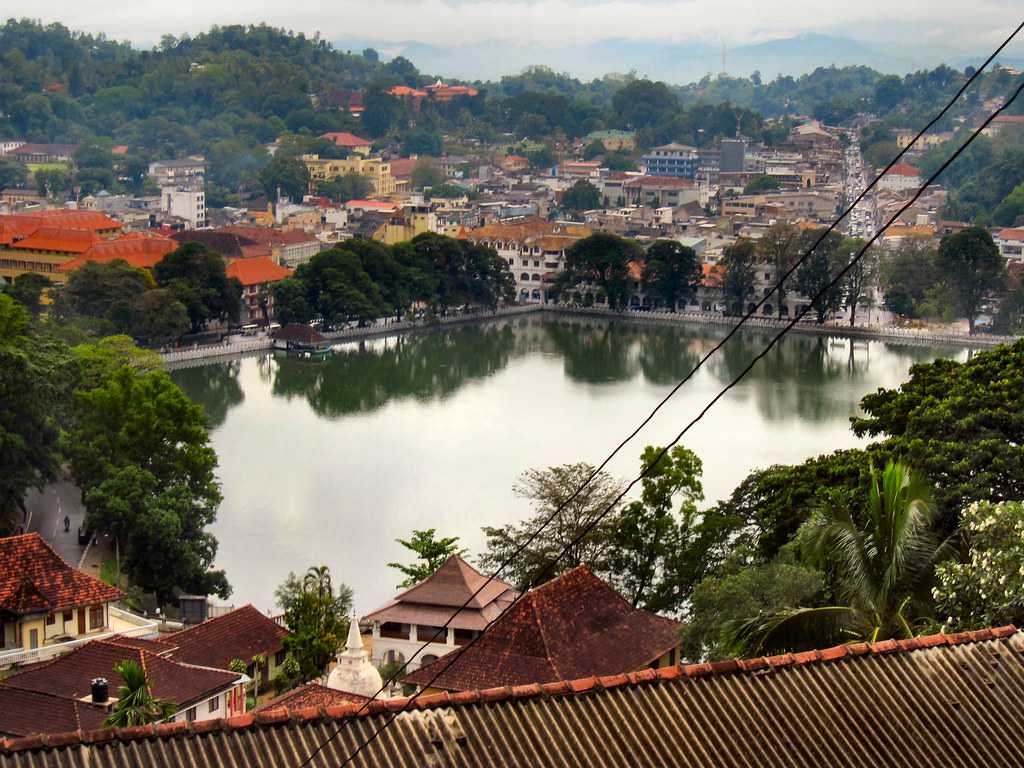 Surrounded by mountains, Kandy is a hill city located in the central province of Sri Lanka. Its historic lake, Lake Kandy is situated centrally in the city. Located 135 KM from Colombo, one can get a panoramic view of the entire city from the famous Kandy view Point. Sri Lanka is rich in biodiversity and it can be very clearly felt in Kandy's Royal Botanical Garden amidst the diverse flora. Temples of Kandy like the Temple of the Tooth Relic, Gadaladeniya temple must not be missed, too. One can also take a quick visit to Commonwealth War Cemetery or the Ceylon Tea Museum.
Things to do in Sri Lanka in February
1. Go shopping
After the rainfall up to December, easy going weather rests on Sri lanka. Shopping can be hectic but buying things in a lovely atmosphere around enhances the experience. For buying souvenirs one can go to Orchid house, for intricately designed furniture one can go to Olanda and many more. Tea shopping is also commonplace in Sri Lanka.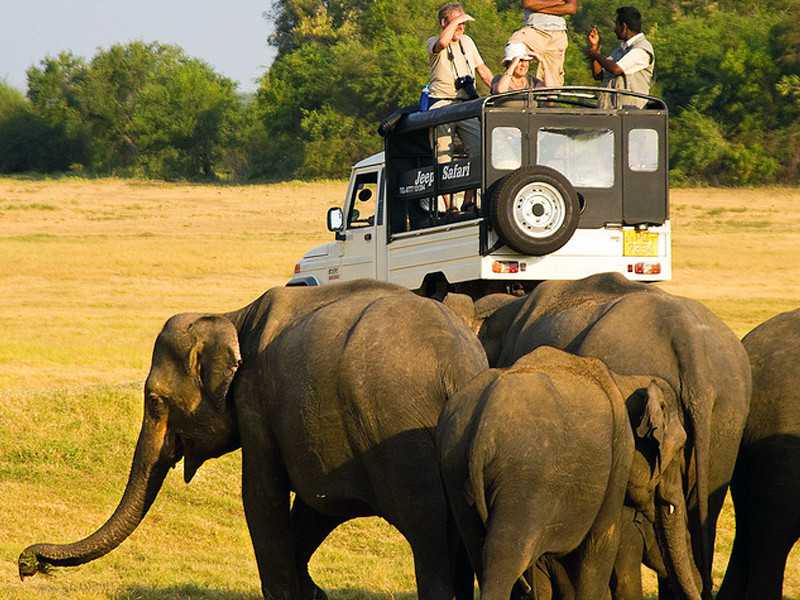 2. Wildlife Safari
A safari amidst nature where animals aren't cage, but roaming around freely is equally enriching and refreshing. Sri Lanka has many national parks and wildlife sanctuaries for this.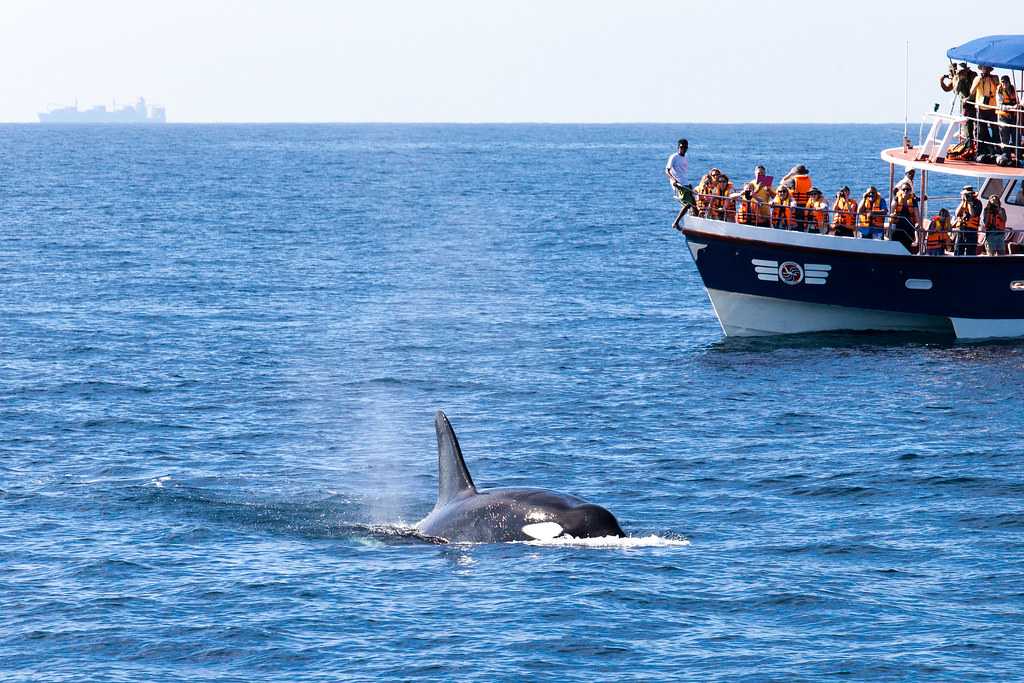 3. Whale Watching
Whales are friends to Sri Lankan beaches. While visiting the southern and south western coastal areas and beaches of Sri Lanka, one can see whales and dolphins in most of the beaches. One can go out on a whale watching safari by authorised operators which could be a great experience.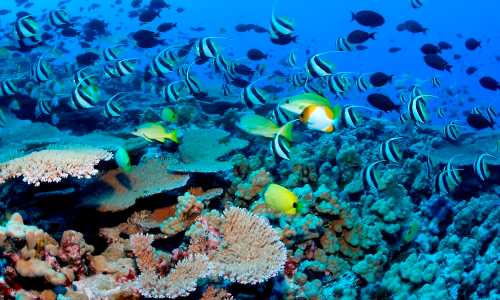 4. Scuba Diving and Snorkelling
While the southern and south western beaches are good to visit in February, the coastline along this area is very good for scuba diving and snorkelling. Beginners get a great scope to explore the marine life in the shallow, clear water.

5. Hiking
Sri Lanka is a diverse country with diverse topography. Around February, the weather is good and hiking will be a good option to explore along with occasional mist in the hill cities. The mountain ranges, small plateaus and the hill cities provide a good opportunity for hiking.

This historically diverse, tear-drop shaped island country, Sri Lanka is an experience of a lifetime. One's visit to this place can be more enhanced if the predictability of the month is ascertained with the time of the visit to the place and festivals to experience. February in Sri Lanka provides one with the best of nature's belonging in Sri Lanka.