Sri Lanka is an affordable travel destination and has a well-maintained transport system with numerous cabs running around throughout the day. Nothing matches the joy of sitting in an air-conditioned car rental in Sri Lanka, listening to personal favourite songs and enjoying the travel journey with loved ones. So the best option for foreign tourists that comes to mind is renting a car.
With a large number of tourists visiting every year, there is a range of options for car rentals in Sri Lanka. The car rental companies are spread all over the country. Thus in most of the cities where a rented vehicle is required, one will easily find a car rental company nearby.
Documents Required and Policies for car rentals in Sri Lanka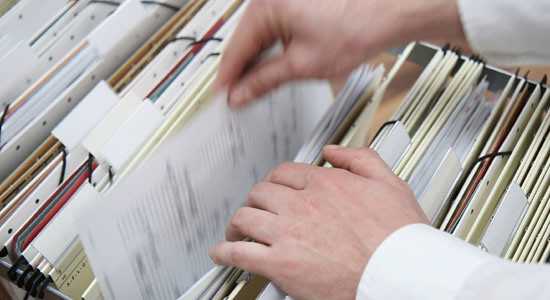 While picking up the car, the driver must show a full driver's license held for at least two years in their name. In most rental businesses, for renting SUVs, the driver must have held a driving license for at least three to five years.
One needs to get his/her non-Sri Lankan license verified or get a temporary driving license in Sri Lanka. Sri Lankan Driving License has to be obtained from the Department of Motor Vehicles (DMV) in Werahera (30-minute drive from Central
Colombo
) to be able to drive legally in Sri Lanka.
One needs to bring their country driving license (English copy/ translation) + Photocopy.
National Passport + Photo Copy of the photo page and Sri Lankan Visa Page.
The overall procedure costs of LKR 4400
In case one had International Driving License/ Permit, they need to get an endorsement by the Automobile Association of Sri Lanka (AA).
Address: 40 Sir Mohomad Macan Markar Mawatha, Colombo
Timings: 9:00 AM to 5:00 PM
Age Requirements:
Most car rentals in Sri Lanka require a minimum age of 21 and a maximum age of 75 (age may vary by car category and company).
Those under age or exceeding the age limit will be subject to paying a young driver fee and senior driver fee, respectively.
Tips For Renting a Car In Sri Lanka
Before renting out any car, check it for damage like scratches or dents and bring this to the attention of the vendor.
Cars are rented out for a fixed period, so bring it back on time to avoid extra charges.
At all times keep the car clean and tidy condition before returning; otherwise, the vendor can charge money for getting the car cleaned.
Good car rentals have their cars equipped with air conditioning and airbags for the user's safety.
Check if the car rental company provides reimbursement in case the car breaks down.
Check if the company provides 24x7 roadside assistance in case of a breakdown or when needed.
Check if the car rental Company provides damage and theft insurance.
Car Rental Operators In Sri Lanka and their branch locations:
1) SR rent a car:
1. Colombo Airport, Colombo
2) Kings Rental Corfu car rental locations in Sri Lanka
Contact no: +94 77 773 9492
Service timings: 8:00 AM to 5:30 PM
Locations:
1. 50, Ramya Mawatha, Colombo, Sri Lanka
2. 2, Sir Chittampalam A Gardiner Mawatha, Colombo
3. Ethukale, Poruthota Road,
Negombo
4. Colombo airport, Katunayake
3) Sri Lanka Rent a Car
Service timings: 24 hr service
Contact no:+94 777 780 729
Address: No. 685/ C, Nimala Mariya awatha, Thewatta Road, Ragama
4) Keddy by Europcar car, Sri Lanka
Locations: Colombo Bandaranaike Intl Airport, Colombo
5) Hertz car rental
Contact no.-+94942807070.
Address: 130, Nawala Road Narahenpita, Colombo
6) Europcar car rental locations in Sri Lanka
Contact no.-+94 763 780 729.
Locations:
1. 371/5 Negombo Road, Seeduwa
2. Canada Friendship Rd Katunayake, Katunayake
7) Shineway rent-a-car service:
Address:45/15, Nawala Road, Narahenpita, Colombo 5
Contact no. - +94 11 236 8747 / +94 11 436 1706.
8) Sixt car rental, Sri Lanka
Sixt Rent a Car, Negombo
Contact: +94 112 870 870
Open 24 hours a day.
9) Cason's rent a car:
Timings: open 24 hrs.
Phone no:+94 77 731 2500.
In Colombo:
77,
Galle
Road, Colombo, Sri Lanka
25, Galle Face Centre Road, Colombo, Sri Lanka
In Hambantota, south Sri Lanka:
Mattala International Airport, Hambantota, SO
+94 472 031 000
In Negombo:
Colombo International Airport, Negombo, Sri Lanka.
Terms and Conditions for most car rentals in Sri Lanka:
1. Rental charges are inclusive of all taxes.
2. Supply of fuel to the vehicle will be at the hirer's cost.
3. The car should be driven only by the hirer. If the hirer authorized another person to drive, he/she should be the holder of a valid driving license, and the details should be given to the company.
4. In case of damage to the vehicle, the hirer has to pay the repair amount along with a fine.
5. The hirer must sign all necessary documents to enable the company to claim insurance as required from the relevant insurance providers.
6. In most companies, returning the car after the last date of the hiring period results in additional charges or fine.
7. The hirer must ensure that the vehicle hired will not be used for any illegal purposes.
8. In case the hirer wants to pick up or drop the car at a particular location other than the rental spot, charges will apply.
9. In most companies, one has to pay refundable money for insurance for cases like accidents and theft.
Types of automobiles available for hiring and their rental costs in Sri Lanka: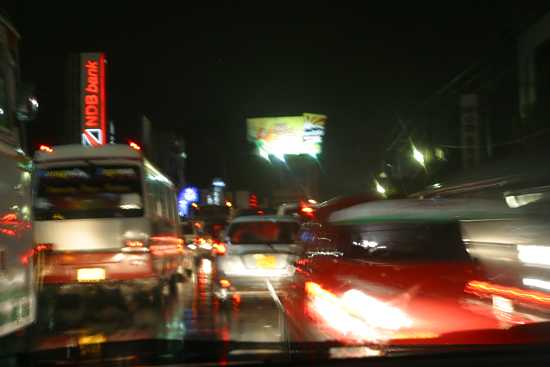 The renter first has to decide the kind of car that is required. The criteria for the vehicle may depend on factors like budget, the number of people travelling along, level of luxury needed or the distance. Obviously, for a long journey, it isn't a smart decision to compromise on the comfort and mileage provided by the car. Thus there are different types of vehicles to choose from:
1. Economy:
Economy cars include cars like Suzuki Alto, Celerio, Perodua.
Ideal for two-three adults.
They have two airbags.
Per day rental cost: LKR 3741.36
2) Mini: Ideal for a family of four, some of the mini-cars that can be rented are Toyota Yaris sedan, Daihatsu, Aqua Prius etc.
Per day rental cost: 4500 Lkr.
3) Compact and intermediate cars: Such cars can accommodate 4-5 people and have three airbags.
Per day rental cost: LKR 5000
2. Vans, Minivans and SUVs:
These cars can accommodate five people and have three to five airbags. The per-day rental cost ranges from 12000Lkr to 13500 Lkr.
3. Luxury, Commercial and premium cars:
Luxurious car rentals in Sri Lanka include the Perodua Bezza Prime Sedan, Toyota Allion and even more luxurious cars like Jaguar, Mercedes Benz, BMW, Rolls Royce etc. Some of them can accommodate five people while some are ideal for couples; it depends on the model that is selected.
These cars can cost from 20000 Lkr to 25000 Lkr per day.