Dil Waalo Ki Dilli
is also a city which never sleeps. Every nook and corner of this historically modern city has unexplored streets and numerous hangout joints. This city is full of night-owls and midnight strollers, scholars and explorers! From food-joints to clubs to midnight walks, we bring you some of the places in the city to explore after late hours of the night.
1. India Gate
2. Mocha Art House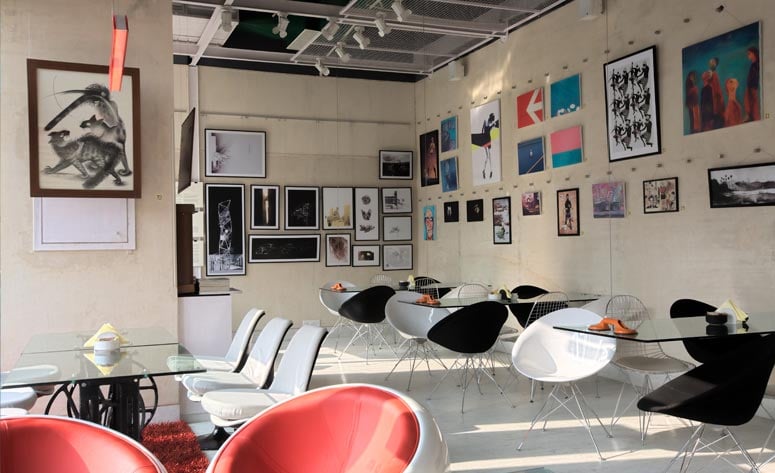 Located at DLF Mall, Vasant Kunj, Mocha Art house is another hangout joint to gather at, post 11 PM. Famous for its ambience and variety of instant cuisines, visitors can also chill while watching a nail-biting cricket match on the big screen with their gang!
3. The Blue Bar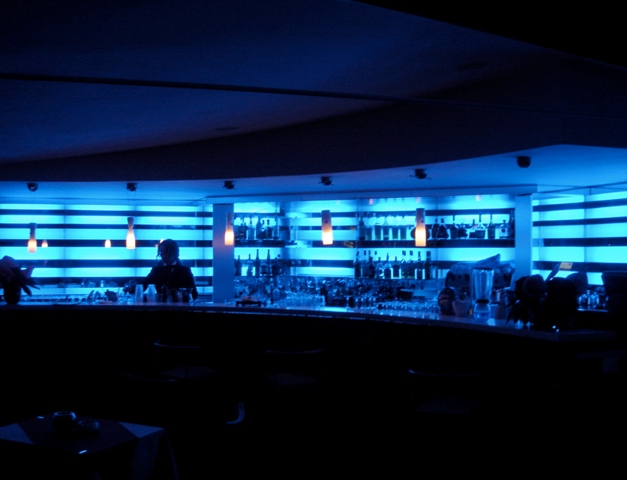 Located in the Taj Palace Hotel, Blue Bar is one of the best clubs in the city. Amazing services along with perfectly romantic ambience, this place is worth visiting for all the party-lovers.
4. Murthal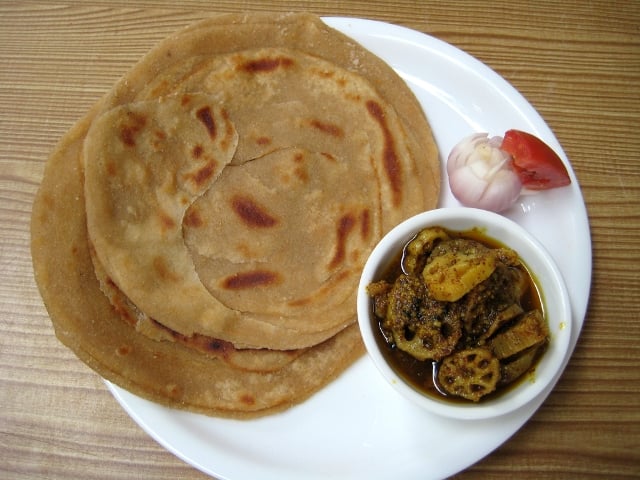 5. Pandara Road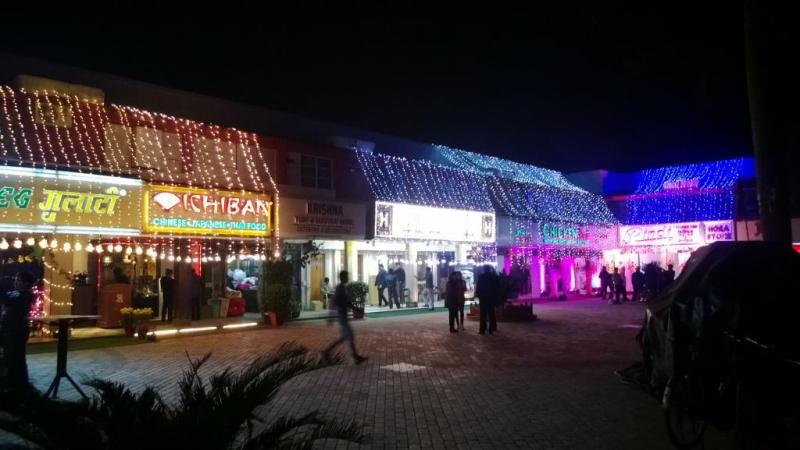 One of the late-night open areas of Delhi, Pandara Road is a hub for midnight foodies. Veg Gulatis is one of the fine-dining vegetarian paradises, where you can treat yourself with an elegant dinner!
6. JNU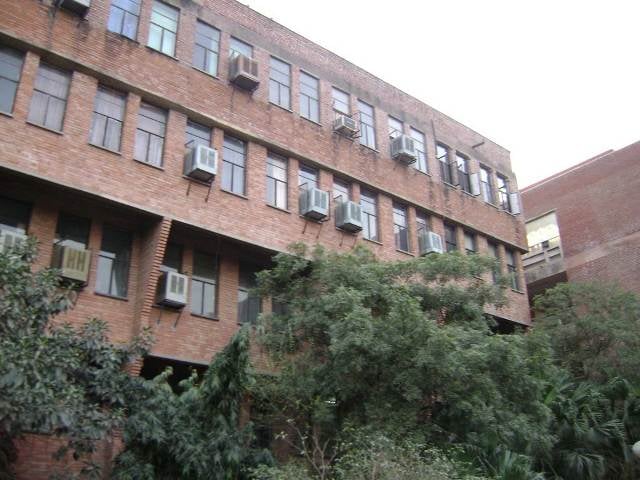 JNU is known for its hard-to-crack entrances and at-a-stretch long study lectures. However, this throbbing university is vibrant and active throughout the day and night. A scholarly environment, along with canteens, dhabas and food-courts, JNU is another perfect place to explore for midnight owls. Do visit their 24X7 food court for some lip-smacking dishes and mind-blowing discussions!
7. Club Pangaea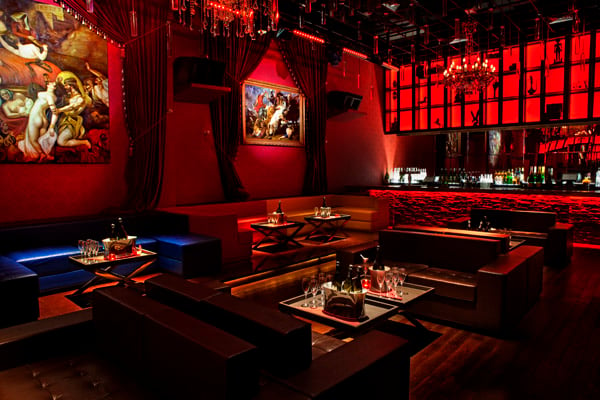 Delhi's night-life is perhaps the most happenings ones across the country. Located in Hotel Ashok at Chanakyapuri, Club Pangaea is one of the most expensive clubs of the city. This place is famous for its Renaissance touch, purple cushion walls and red lamps. So why wait?
8. Patel Chest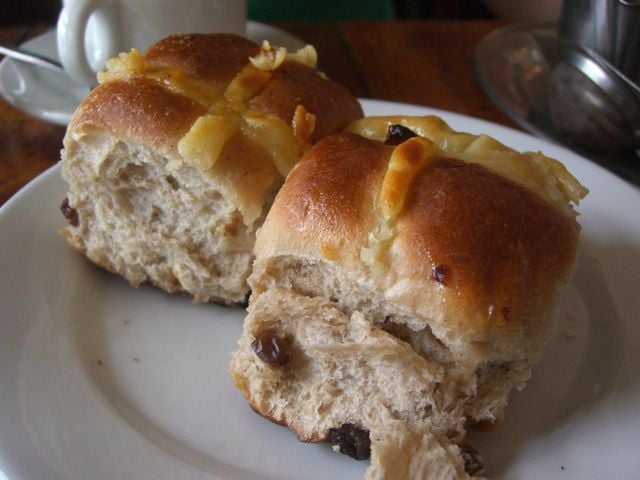 DU's North Campus is a whole new and vibrant world in itself. This part of Delhi is awake until late hours of the night. You can experience midnight owls hanging at Patel Chest area. Satisfy your hunger at Patel Chest with their Bun-Chai and egg noodles! Later, you can stroll on the roads of the campus, or head towards the quiet VC gardens.
9. Jain Chawal Wala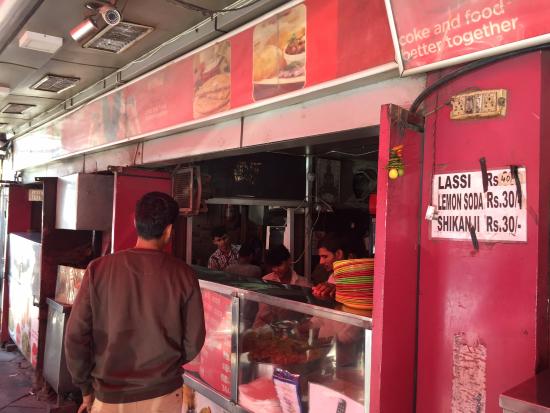 Located in Connaught Place, the place is known for its dense flavour of Rajma. It remains to open till 1 AM.
10. Sukhdev Dhaba, Murthal
If you are a Parantha lover, you might have heard about these lip-smacking Parathas with Cutting Chai. Other than that, the place has every possible dish any elite restaurant could offer. Ever driving through Murthal, stop by and have a delicious experience. The place is open 24×7. There are a series of Dhabas available for you to choose from.
11. Comesum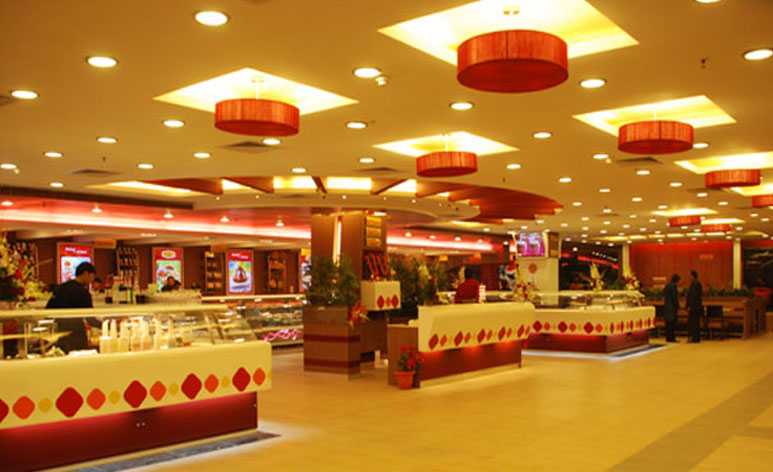 The best place to savour a nice family hour and food variants from all across the world. Comesum is located near every railway junction in Delhi, the latest branch being launched at Inderlok Metro Station. And we have not even mentioned the best part yet; the place is operational 24×7!
12. Ghost Walks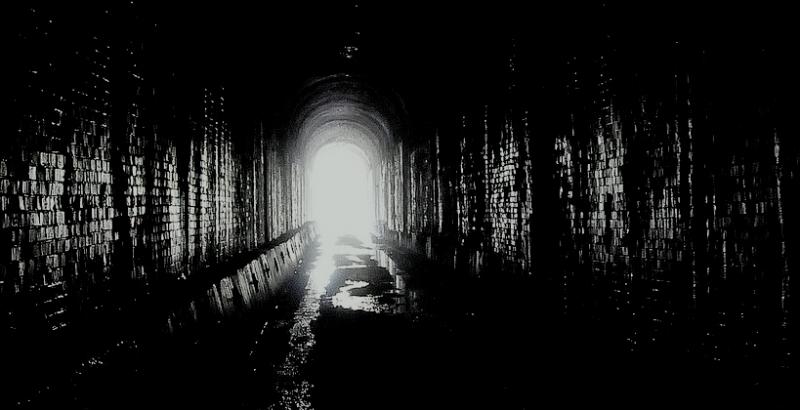 Now the daredevils of Night will feel their heart pumping at a higher pace. Just the idea of meeting the paranormal makes you all fired up! But a ghost walk is not a cakewalk remember that; try to bring a friend along. So, let's plan your little adventure together, here are some horrid spots which will pour your hearts will terror.
13. Gurudwara Bangla Sahib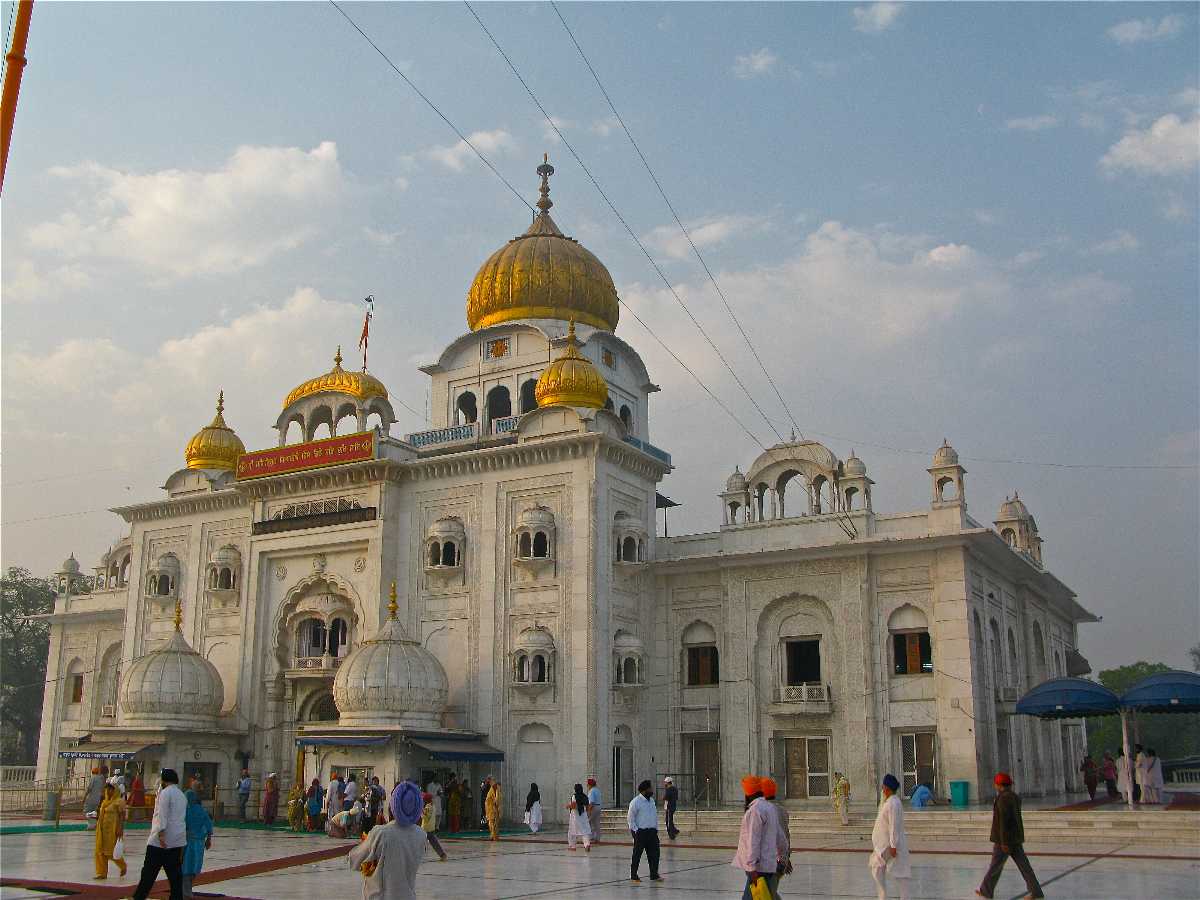 It is one of the most popular Gurudwaras in Delhi which is known for its tranquillity and architecture. The gurdwara is open at all times and for visitors of all faiths and the langar or the community kitchen is open till around 11 PM. You MUST sit by the pond inside the premises and enjoy the skies which form the backdrop, the beautifully lit structure and its reflection in the water.
14. Aslam Chicken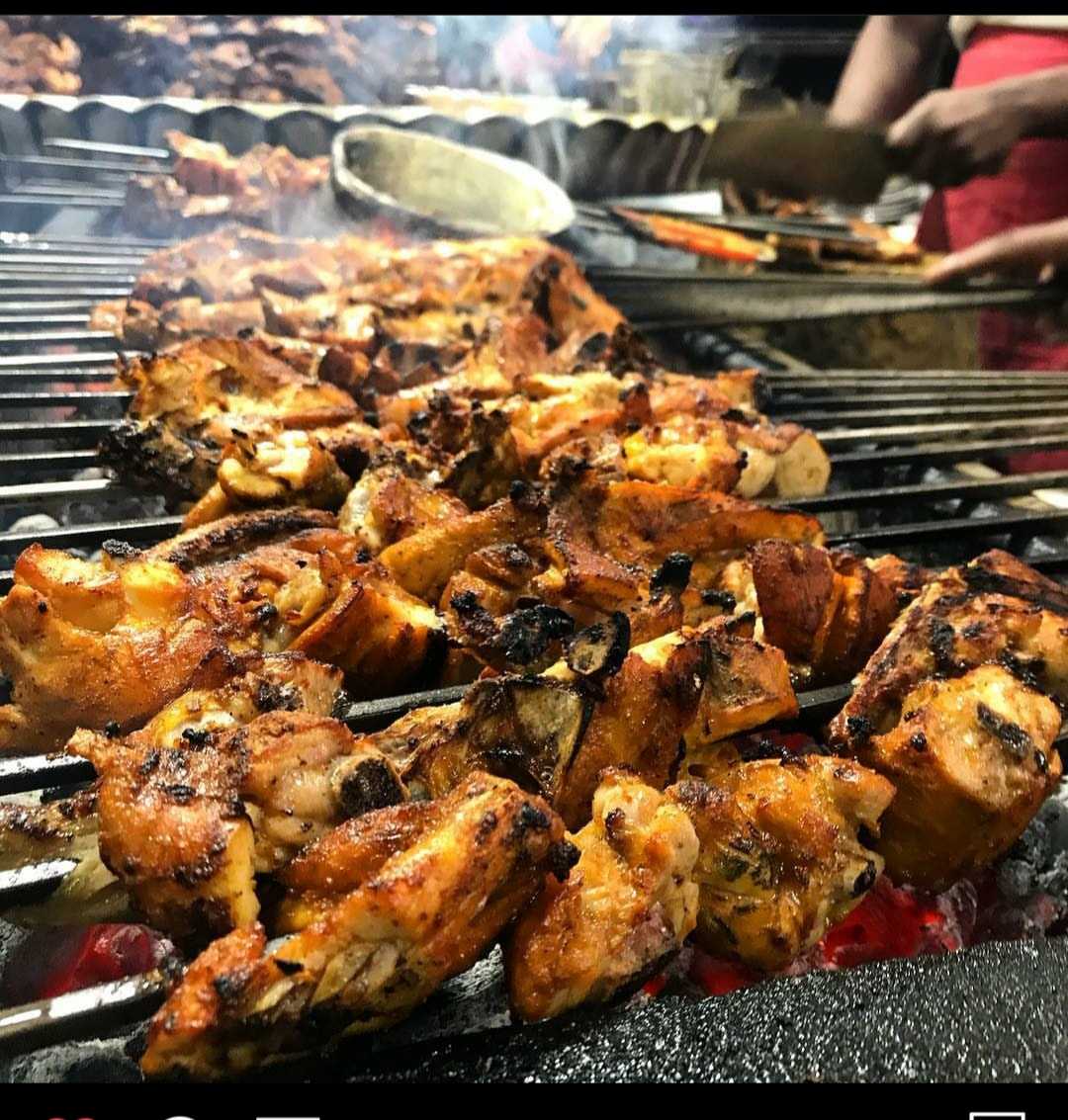 They serve the best Butter Chicken in Delhi (well, arguably)! Located in the Matia Mahal Gali near Jama Masjid the age-old place is open till 1 AM in the morning to the delight of all chicken-lovers. Apart from the butter chicken, you can try their chicken tikka, fish, and kheer.
15. Cinemas in CP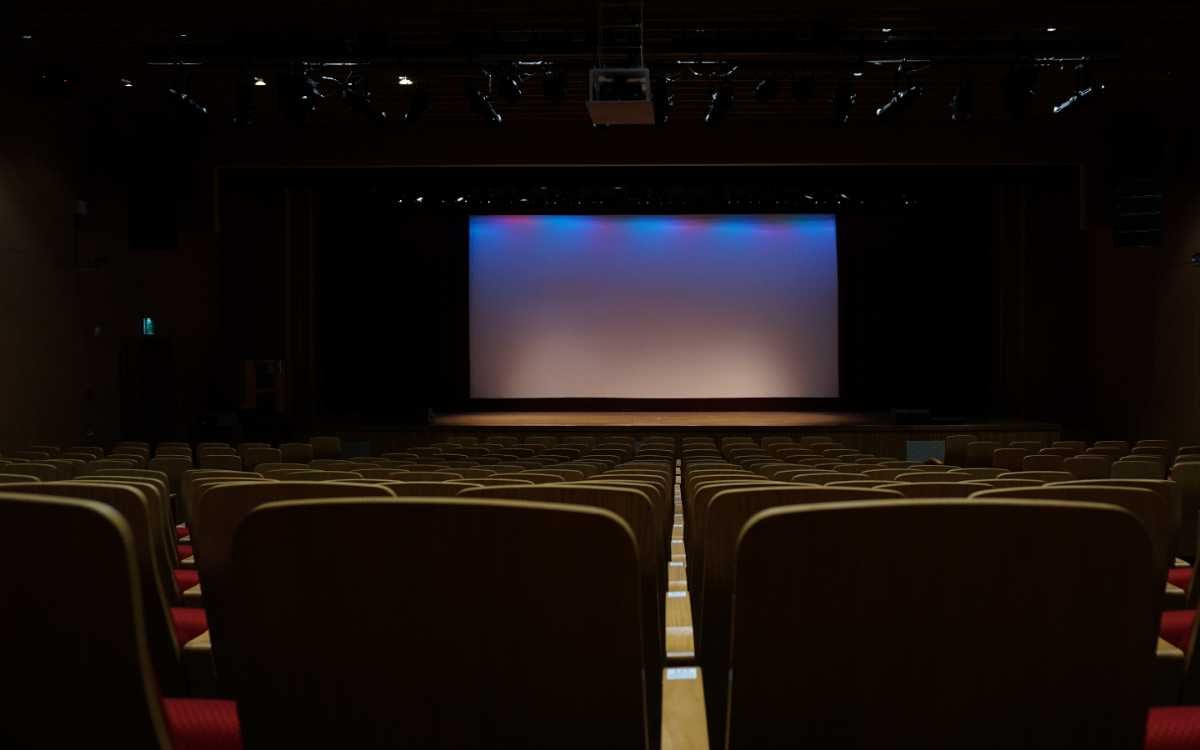 You can catch an 11 PM or 11.30 PM movie show at PVR Plaza or Carnival Cinemas Odeon and top it up with a nice drive or walk-in Connaught Place.
16. Rajinder Da Dhaba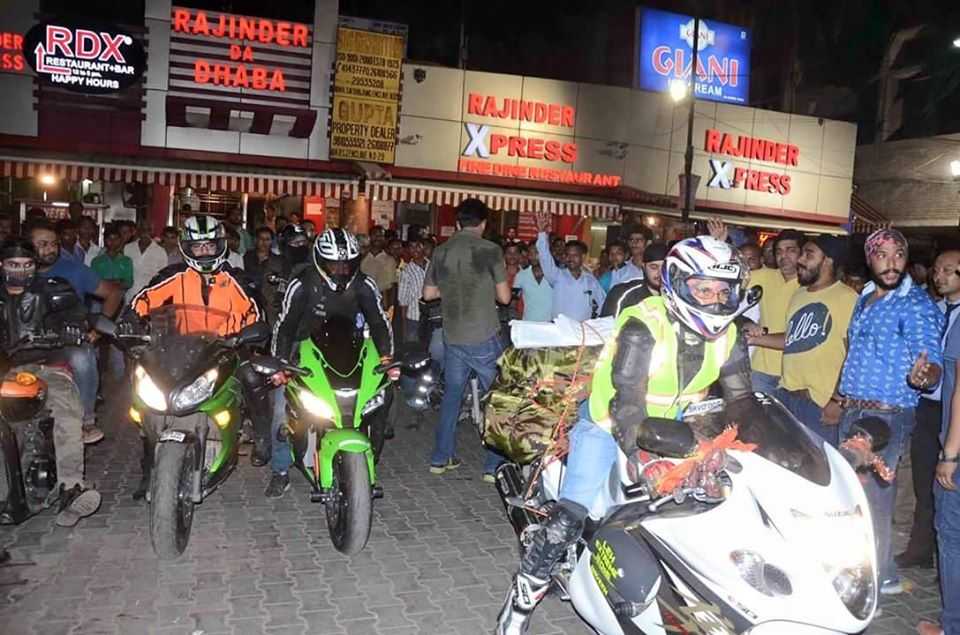 This usually crowded place in Safdarjung Enclave is a must-visit for South Delhi nightcrawlers. While it serves delectable Galouti Kebabs, Dal Makhani, and Malai Chap, it is also open till midnight.
17. Sis Ganj Sahib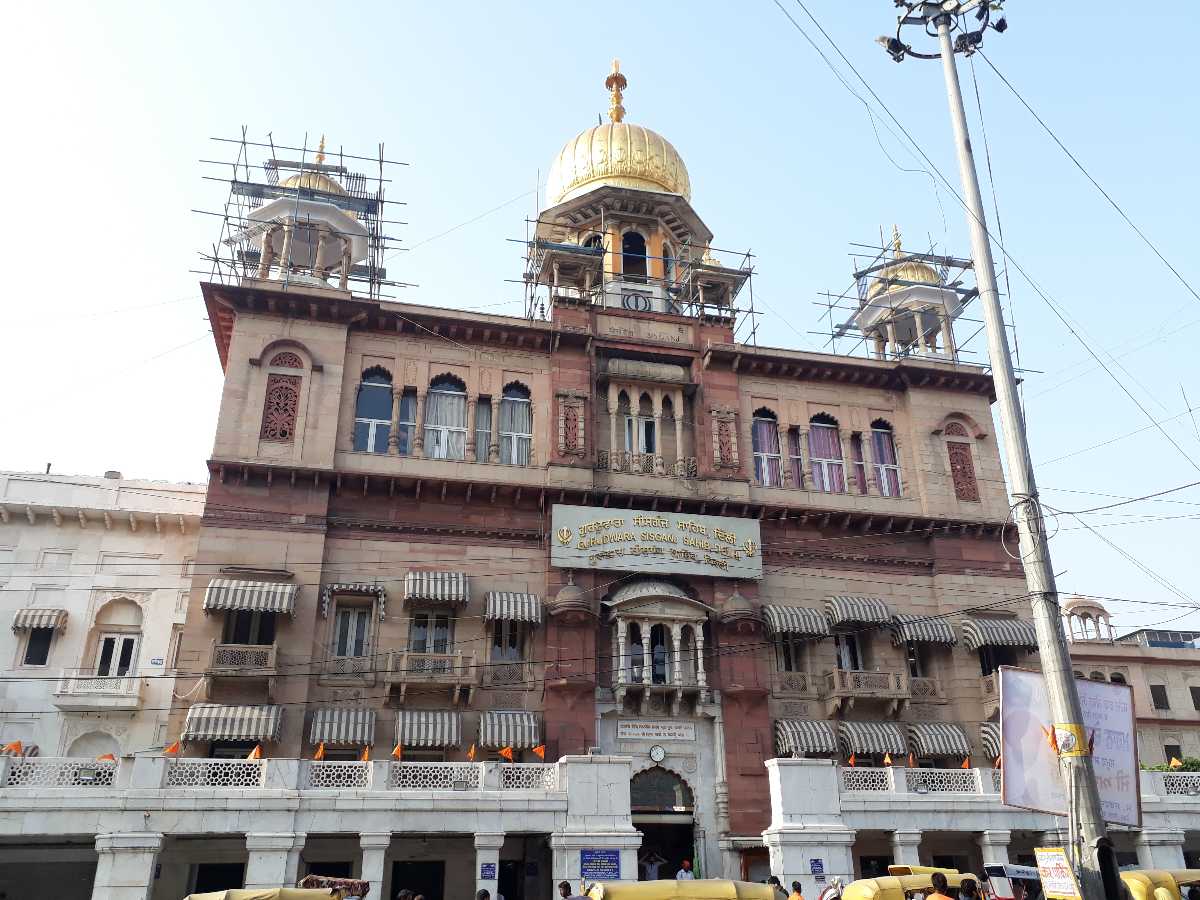 Another gurdwara makes it to the list of night-time visits! Built to commemorate the sacrifice of Guru Teg Bahadur, the domes of the structure are covered with lights that illuminate aesthetically. It is located in Chandni Chowk.
18. Shantipath
The home to many of the embassies in Delhi is a long, beautiful road with landscaped gardens on both sides. Although heavily guarded this road is open to the public and is one of the best stretches of road in Delhi.
19. Hauz Khas Village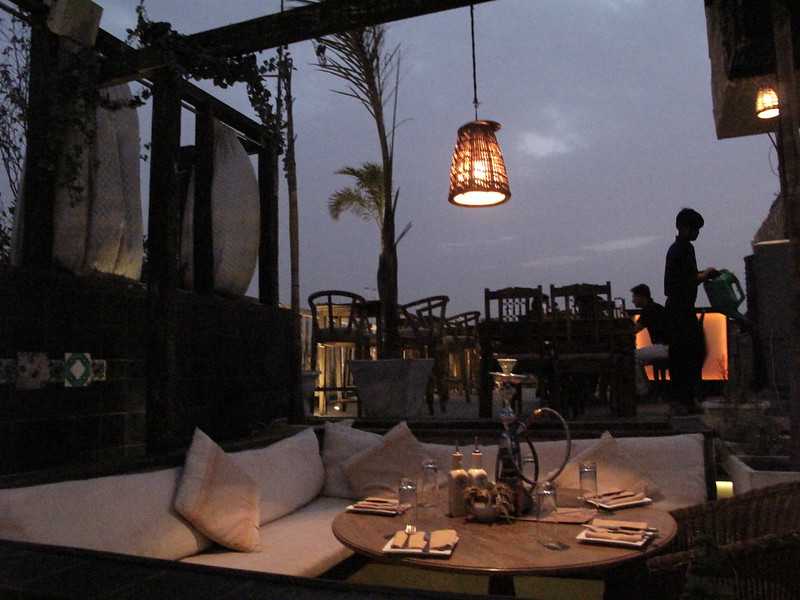 It is a hep locality which sees a lot of youngsters who come to party till wee hours. There are many hangout spots like Hauz Khas Social, The Living Room, and Imperfector Shor which are open till 1 AM.
20. Moolchand Paranthe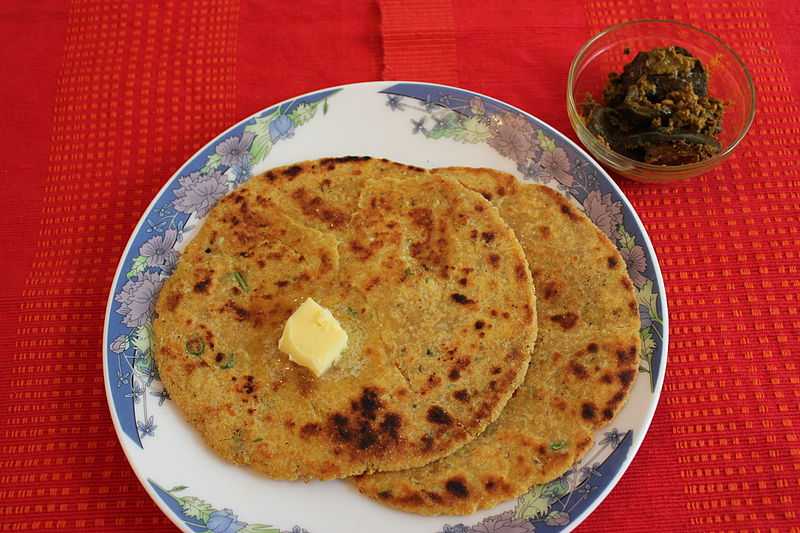 A popular late-night paratha joint which used to serve till 5 AM in the morning until a few years ago but now it does so only 11.30 PM. Their greasy, hot and stuffed parathas will simply leave you wanting for more.
21. Parathas and Chai
Situated near Safdarjung Hospital, right opposite AIIMS, this small food joint serves filling parathas and even better tea. Moreover, the place is open all night long.
22. Little Owl Cafe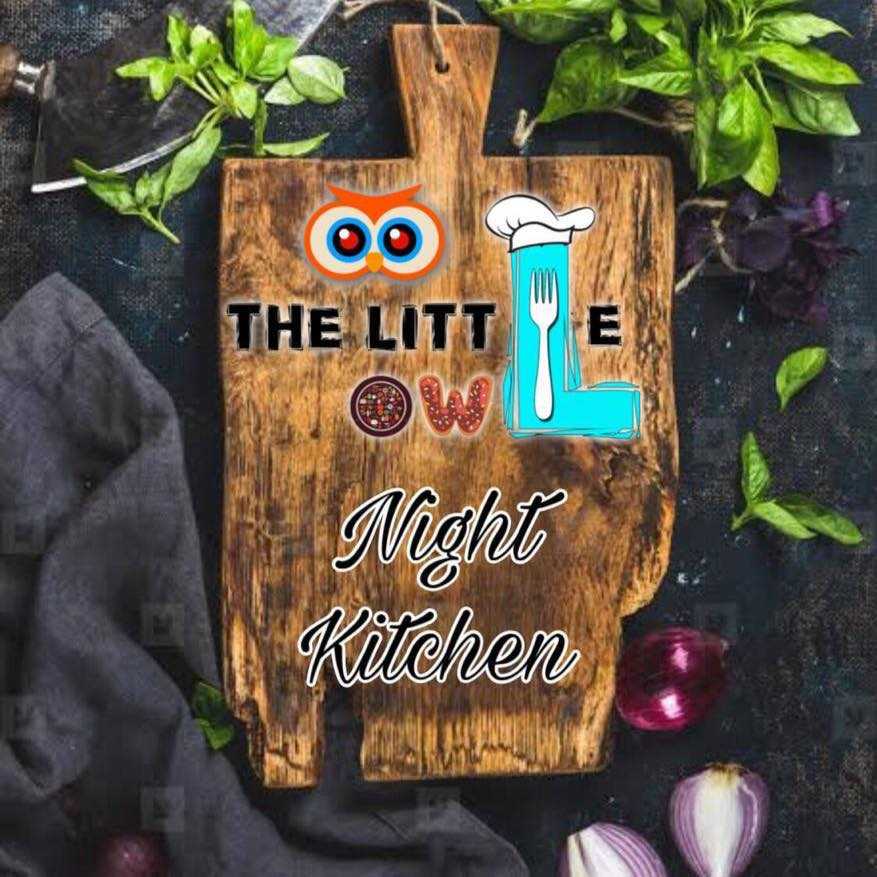 Nestled right next to the Sector 18 metro station In Noida this cafe serves a wide range of pasta, sandwiches and Maggi. It is open till 5 in the morning to satisfy all your late-night hunger pangs.
23. Lockup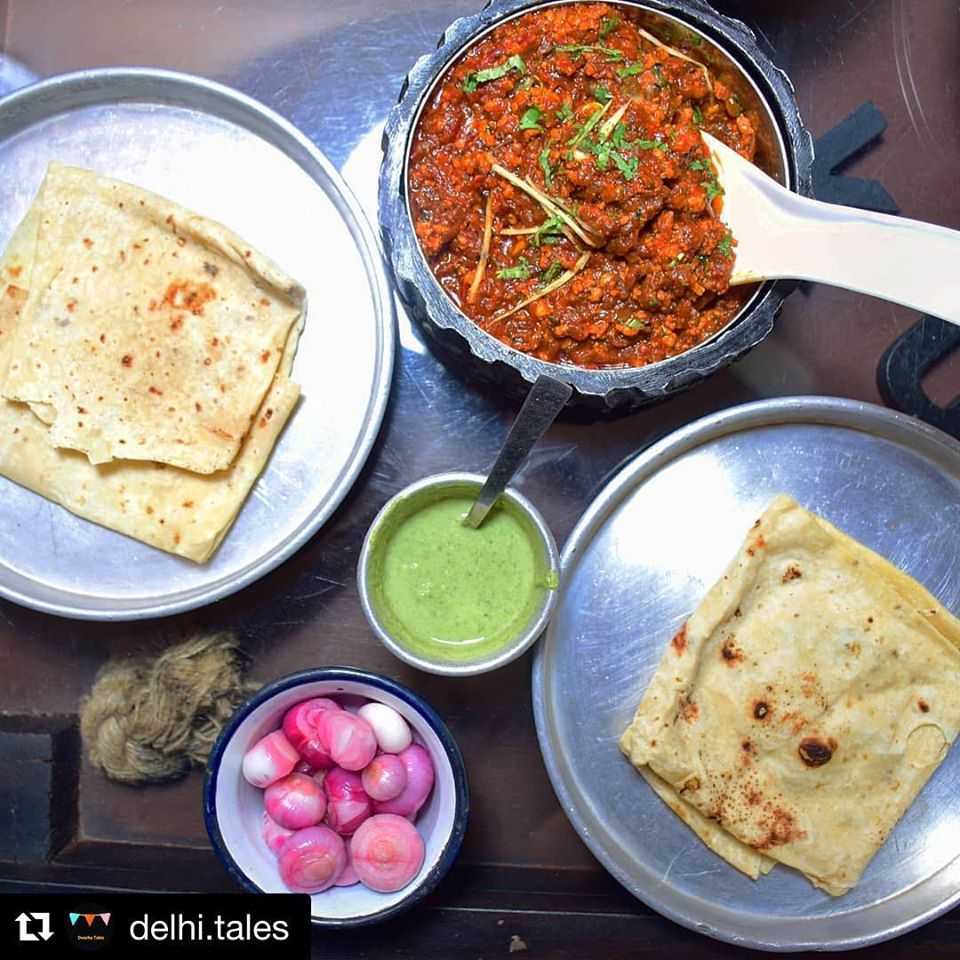 It is a jail-themed restaurant in Sector 22, Gurgaon which serves till 3 AM. To keep up with the theme they serve in aluminium plates and bowls and the place is spruced up with articles that can be found in a real jail cell.
24. Dilli BC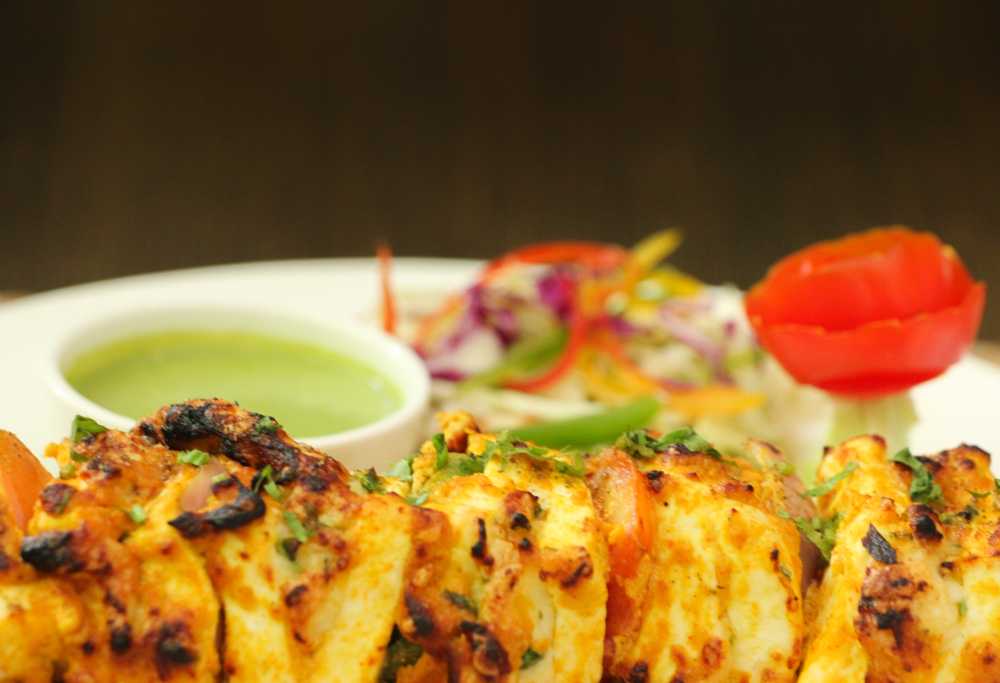 It is a chain of restaurants that serves scrumptious Mughlai and North Indian food. The locations include Malviya Nagar, Kalkaji, Dwarka, Vasant Vihar, Gurgaon, and Noida. Most of their outlets are open till 4 AM although you might want to check before heading there.
25. Explore Streets of Shahjahanabad
You can walk along bylanes of Shahjahanabad and may find a few unexplored gems. Venturing into the empty bazaars of the market and to Delhi Gate at night is a unique experience in itself.
26. Kake di Hatti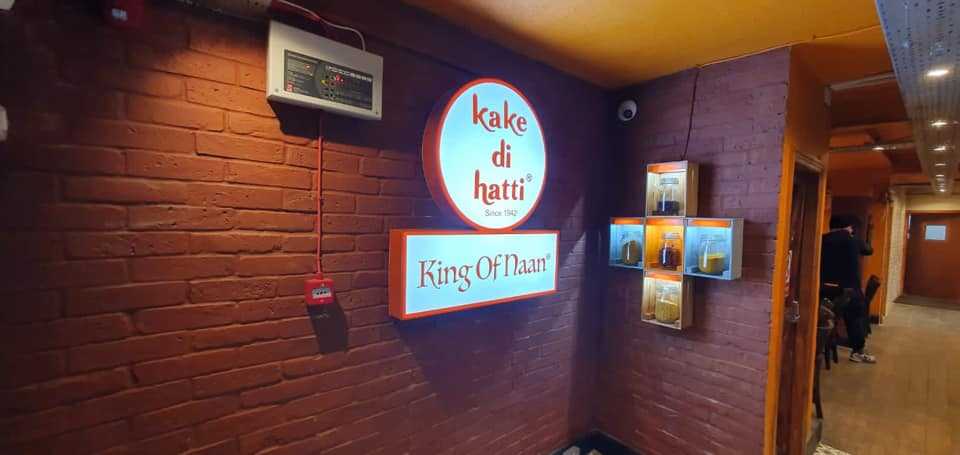 The super-popular food joint in Khari Baoli is operational until 1 AM. Dipping the huge naans rich with butter into the gravy with paneer amidst the hustle and bustle of Chandni Chowk is a true old Delhi experience.
27. FIO Cookhouse and Bar


It is a luxury dining restaurant located in the Epicuria Food Mall beneath the Nehru Place Metro station. The joint has a very vibrant atmosphere and an outdoor setup which is open till 12.30 AM.
28. K3 - JW Mariott


K3 is an exquisite fine dining restaurant in Marriott which is open all day long. They have three live counters each for Dehlvi, Cantonese, and Tuscan cuisine respectively. You must head there if you are feeling fancy.
29. Qla


The extravagant outdoor setup overlooking the Qutub Minar instantly makes this a hotspot for a late-night romantic dinner. Enjoy the breeze at this place in Mehrauli with some mulled wine and creme brulee. It is open till 12.30 AM on all days of the week.
30. Liv Bar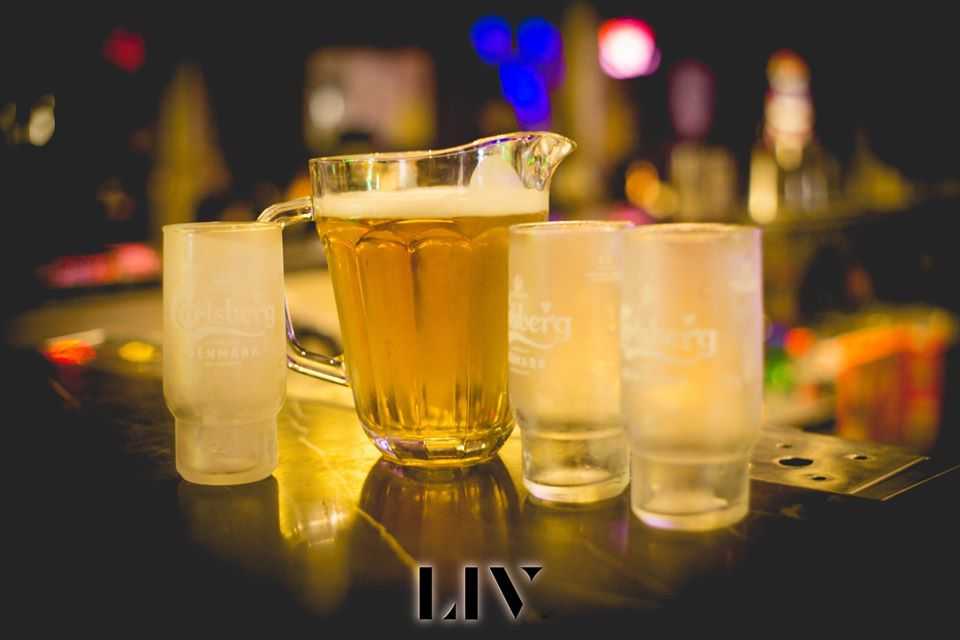 This groovy place hosts events on most days of the week. The Mediterranean garlic bread, blueberry cheesecake, and a wide range of cocktails clubbed with the live music is all you need for the night when you are here. It is one of the best bars in Aerocity and is open till 1 AM.
31. Gastronomica Kitchen and Bar


As the name suggests, the place has some amazing food and even better ambience if you decide to paint the town red. The sangrias, LIITs, pizzas, and kebabs at this place in Greater Kailash are worth killing for. It is open till 1 AM so that you have enough time to throw in a dance move or two.