What makes college life memorable are the chill times in the canteen and the food you relish. Delhi University- South Campus certainly has colleges with great canteens commonly serving Pakoras, Samosa and Chole Bhature that will have your grub sorted. 
Take a look at the list of canteens here - 
1.Shri Venkateswara College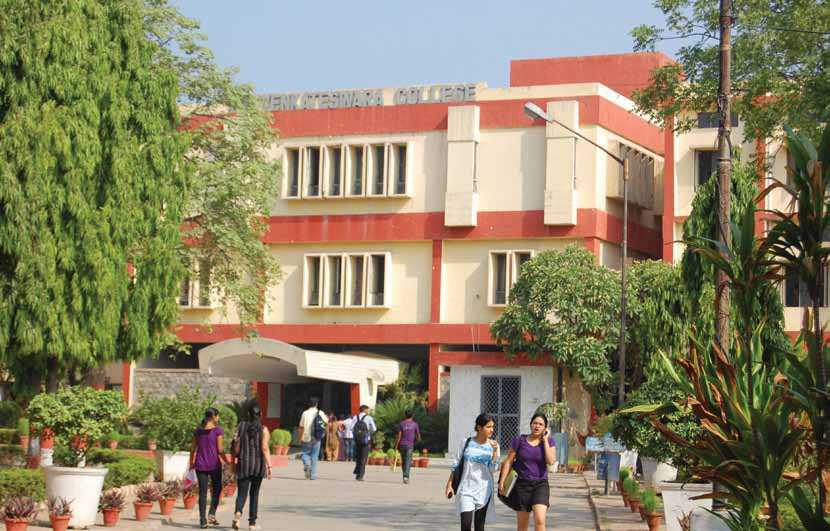 Also known as Venky's, this canteen aces the list in South Campus. It beats all other canteens in terms of vegetarian food, especially with South Indian cuisine. Venky's is mostly a choc-a-block every day. 
Address- Dhaula Kuan Enclave I, Dhaula Kuan, New Delhi, Delhi 110021
Recommended Dishes- Masala Dosa, Chilli potato, Vada Sambhar, Iced Tea, Jalebis
2. Lady Shri Ram College

The canteen is called Café. The cafe is modern and chic with food at dirt cheap prices. All dishes are delicious here but the non-vegetarian dishes stand out.
Address- Lala Lajpat Rai Rd, Opposite Bluebells School, Lajpat Nagar IV, Lajpat Nagar 4, New Delhi, Delhi 110024
Recommended Dishes- Singapore noodles (veg, egg, and chicken), Rajma Chawal, Chicken momos, Shahi Paneer and Naan, Chhole bhature, Mutton Dosa.
3. Hindu College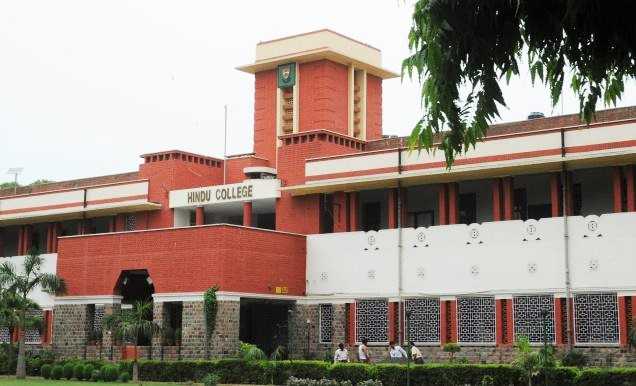 The massive canteen has a plethora of food options. From street food to shakes and meal, you can gorge on whatever you wish.

Address- Sudhir Bose Marg, Hindu College, University Enclave, Delhi, 110007
Recommended Dishes- Vegetarian Thali,  Shahi paneer, Naan, Vegetarian, and Non-Vegetarian Rolls, Butterscotch Shake, Chocolate shake, Samosas from Manish bhaiya ka thela. 
4. Ramjas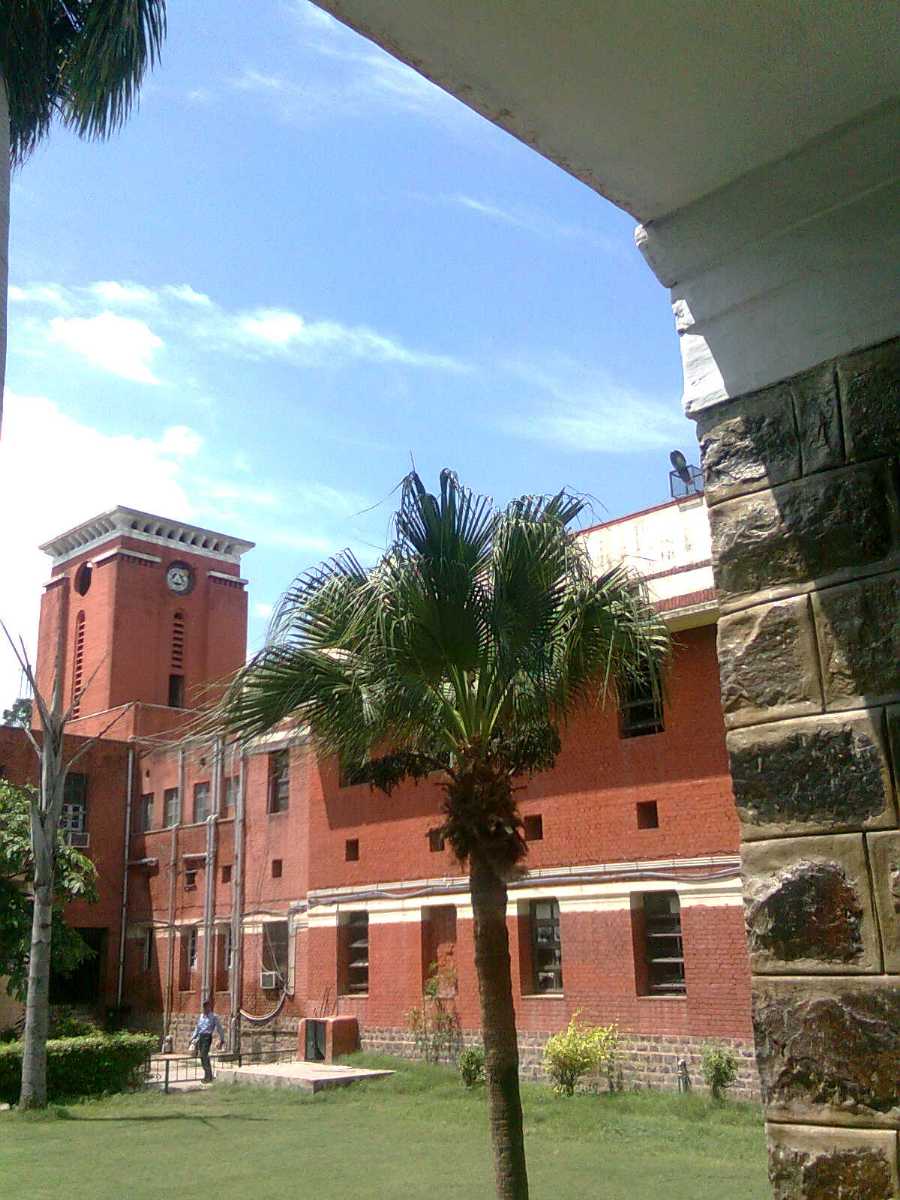 The biggest attraction of this canteen is the 3 floored space. It has a terrace seating hangout zone which is a magnet for students. The interiors are chic and the design is impressive. The canteen has a lot to offer on the menu, too. 
Address - Ramjas College, University Enclave, New Delhi, Delhi 110007
Recommended Dishes- Chhole Bhature, Noodles, Grilled Chicken sandwich, and burgers, Cheesy fries
5. St.Stephens College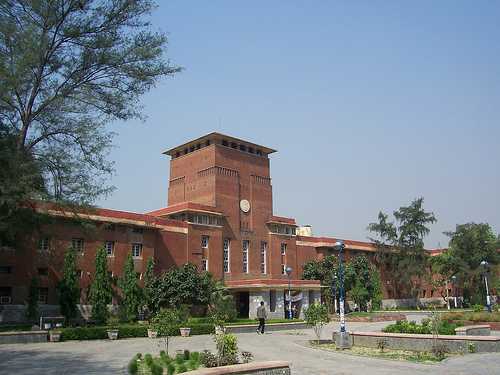 The canteen here is called Cafeteria. It resembles the old world charms of colonial coffee houses. You will be spoilt for choice from the great veg and non-vegetarian food options here.
Address-Sudhir Bose Marg, University Enclave, New Delhi, Delhi 110007
Recommended Dishes- Chole Bhature, Chicken lunch Thali, Mince Egg Maggi, Egg mix, Kashmir Omelette, Chicken tikka 
6. Jesus and Mary college 

The canteen had lip-smacking finger foods to satiate your hunger. They definitely stand out in their street food variety and make every student come back for more. 
Address- San Martin Marg, Bapu Dham, Chanakyapuri, New Delhi, Delhi 110021
Recommended Dishes- Break Pagoda, Samosa, Chole Bhature, Noodles
7. Kamala Nehru College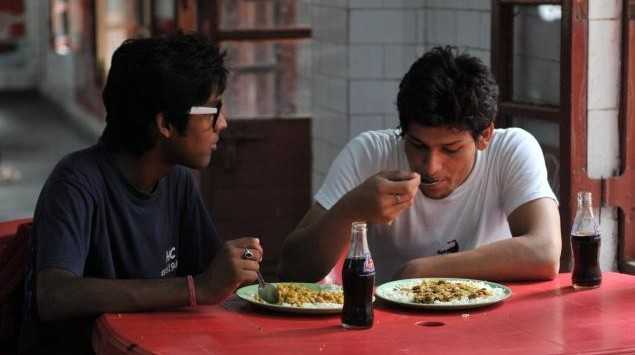 It's more like a mini food court where you find a Chinese hawker spinning up some delicious noodles, Nescafe on the go and a soft drink stand. You get other cuisines like Tibetan corner and a chaat section. 

Address- August Kranti Marg, Siri Fort Institutional Area, Siri Fort, New Delhi, Delhi 110049
Recommended Dishes- Rajma Chawal, Shahi Paneer with Butter Naan, Gol Gappe, Momos
8. Gargi College

This canteen is famous for its homely and aromatic tea. It's spacious but cozy. You'll find it mostly packed at all hours of the day. The canteen has a great vibe and is also one which is known for its hygiene. 
Address-Siri Fort Rd, Siri Fort Institutional Area, Siri Fort, New Delhi, Delhi 110049
Recommended Dishes- Pakoras, Samosa, French fries, Chilli Potato, Chicken Patty, Chole Bhature, Tomato Soup, Paneer and Naan. 
9. Hansraj College
The canteen has a multi-seated area. They also have music playing in the background to keep you entertained while you binge. It has a multi-product retail outlet of Nestle functioning adjacent to the canteen building for alternate food and beverage options.
Address- Mahatma Hans Raj Marg, Hansraj College, Malka Ganj, Delhi, 110007
Recommended dishes- Chocolate frappe and grilled sandwich combo, samosa, chole bhature, nestle beverages 
The canteens are definitely crowd pullers and true blue adda zones at all times. They sure stand up to fulfill your food cravings. 
Let us know about your favorite experiences in these canteens in the comments below!