Skydiving is a breathtaking experience. Making a free fall and flying down through the air from above 10,000 ft is always an achievement earmarked for a lifetime. It's but natural that to undertake this adventure; one needs a pro agency to train and assist us in the fall. Well, it was time
Skyhigh
, a skydiving agency opened in Aligarh. 
The experience of Skydiving in Delhi starts with the process of training, followed by feeling the goosebumps and body-chills on the plane to finally facing a moment of fear and jumping from a whopping height. It all ends with you having an epiphanic moment. 
Eligibility for Skydiving in Delhi
Age: People of ages 18 above and under 60 are very welcome to embrace the adventure.
Weight: People below 90 kilograms can jump.
Health Conditions: People with even the most minor heart conditions should consult a physician beforehand. 
Procedure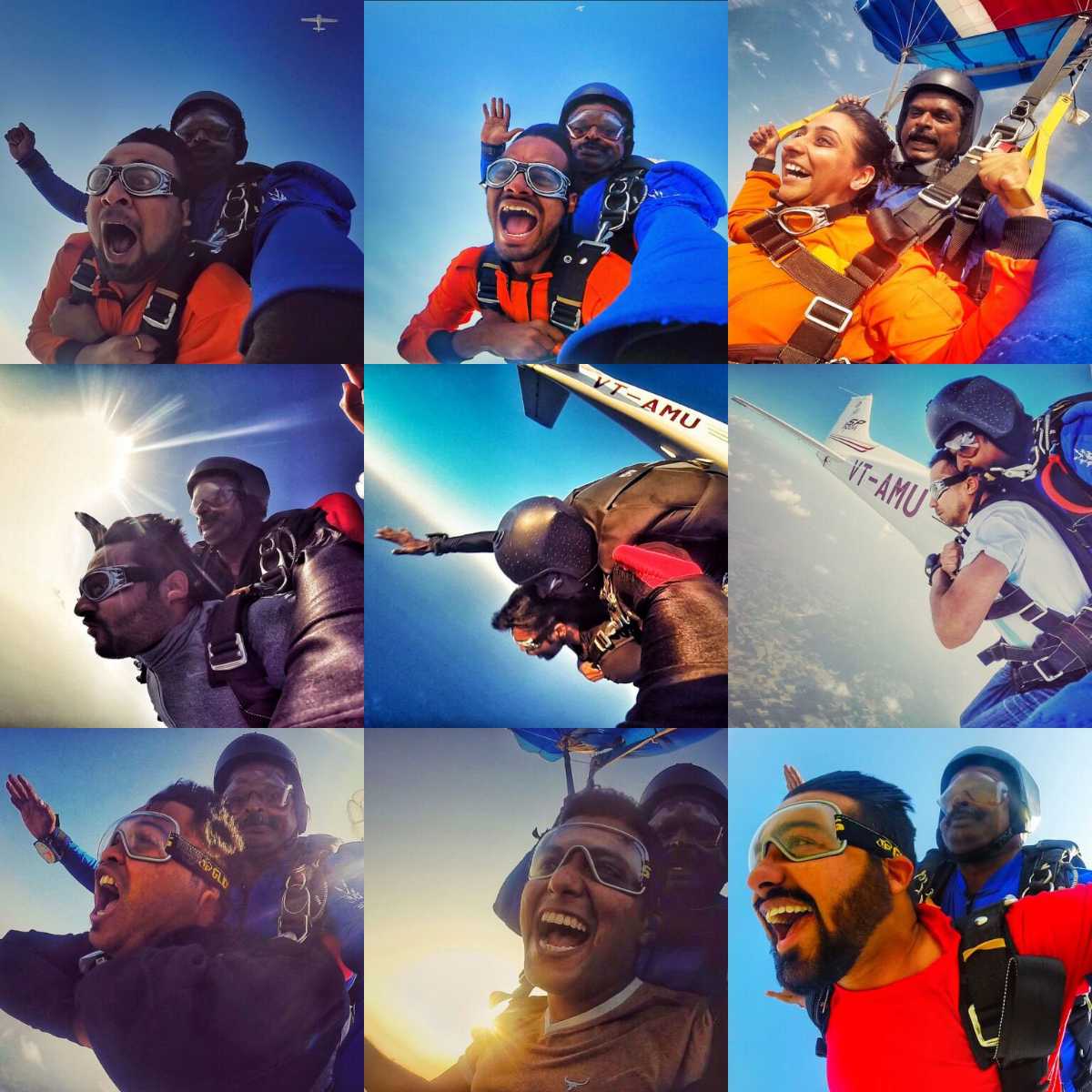 One needs to undergo a fitness test and produce a medical certificate to mark themselves fit to participate in Skydiving in Delhi. Followed by this one requires to register themselves with Skyhigh. 
With this, the participant is then taken for an induction program where he or she will be trained by professionally qualified tandem instructors, and then they are guided for their jump. 
Choose your slots beforehand to get your desired time. Skyhigh offers five slots a day starting with a 9 am slot for the early risers who are off for their dive by 10 am with the last slot ending by 5 pm witnessing a sunset. 
Types of Jumps in Skydiving in Delhi
Again there are four types of jumps offered by Sky-high which you can choose from. 
1. Standard Tandem Jump
- this is a necessary package deal where you jump with an instructor, plus avail a T-shirt or a mug.
2. A Jump to Remember
 - An advance deal with a tandem jump accompanied by a keepsake of a video and photos of your jump.
3. The group Four or More Jump
- Avail a 10 % discount by booking together with your friends and family, plus videos and photos for your memory. 
4. Scindia Deal Jump 
- the deal applicable if you're from Scindia or have a Scindian reference.
You can check their website
SkyHigh India
to make your bookings. 
Best Time to Go Skydiving in Delhi
 Other than Monsoons, choose any other time of the year to tick skydiving off your bucket list in Aligarh.
Cost
Tandem Jump
- INR 27,025
A Jump to Remember
- INR 31,625
Height of the Fall - You will jump from the height of 9000-10000 ft.
Pro Tips
It is always recommended to wear comfortable clothing and to stick to athletic wear and sneakers or closed shoes. Avoid skirts, shorts, floaty dresses, heels, sandals and slippers. 
Stay calm before the jump. Gather the courage, face your fears and conquer your lifetime dream to skydive with sky-high in Aligarh and experience the euphoria.
Are you excited to go skydiving in Delhi now? Let us know in the comments below!