The 50-year old Sunday Patri Kitab Bazaar at Daryaganj in Delhi has been asked to wrap all the stalls spread across the bazaar by the Delhi High Court. Readers in Delhi are dejected as the book market has over the years, introduced many to the world of literature, and their memories are attached to it. It is a profound loss.
Daryaganj book market was all about books at affordable prices. From fantasy to academics, and regional to traditional folk tales, the market offered a plethora of books. You name the book, and you can get it here. 
However, a few weeks ago, the Delhi High Court had ordered the North Delhi Municipal Corporation (NDMC) to shut down the Sunday bazaar from Netaji Subhash Marg — declaring it a no-hawking zone. The court order cited impediments to vehicular and pedestrian movement. In a singular moment of administrative action, a 50-year-old tradition came tumbling down.
President of the market association, Kamar Saeed said that "Civic body officials have proposed three areas for relocation: Ramlila Maidan; near Hanuman Mandir; or near Chandni Chowk.
The first Sunday after the order was imposed, the book association and its members termed the day as a black day in Delhi's history. It crushed their spirits and left them disheartened.
Ashrafilal, a vendor and Daryaganj Patri Sunday Book Bazaar Welfare Association vice-president said, "The order put 276 book vendors immediately out of employment which also means ancillary labour in the book business — in the form of transportation, bulk sellers and others — equalling close to 2,000 people who were left in the lurch,".
An Attempt to Save the Market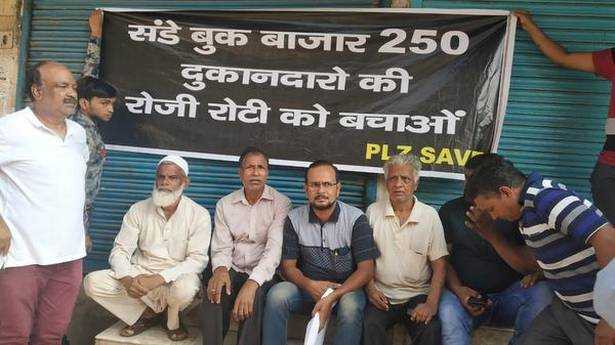 For the vendors whose livelihood depended on selling books in Daryaganj, the imposition has thrown apart their lives altogether. They turned rebellious on July 27th by gathering for a strike at Daryaganj, hoping to make their plight visible to local authorities. However, their efforts were all in vain. Ashrafilal and Qamar Sayeed, president of the Book Association, said that "the government took a stand against the democratisation of learning and education".
Their agitation was evident when they mentioned- "We are proud of what we do. We provide cheaper alternatives for a poor country starving to learn". Sayeed asked, "They say 'Beti Bachao Beti Padhao,' but where else are people going to get a book worth Rs 100 for Rs 10 in Delhi?".
Reports reveal that the order issued in July was an outcome of an account submitted by the Delhi Traffic Police to the high court. The traffic authorities had processed the account as they witnessed that the book market was adding to the overcrowding of high-volume traffic zone and that the pedestrians were left with no choice but to take to the roads off the sidewalks into the pandemonium of vehicles.
The Orders Didn't Follow Legal Procedures
The NDMC notified the vendors just a few days before the Sunday market - an action that vendors said directly violates the central government's Street Vendors (Protection of Livelihood and Regulation of Street Vending) Act, 2014.
No due process was followed this time," said Sayeed. "We were told three days before, 'You can't set up your stalls anymore,' and obviously if they're going to send trucks and officials to stand in our way physically, there's no option for us but to remove our stalls."
The Act, which reads "No street vendor shall be relocated or evicted by the local authority from the place specified in the certificate of vending unless he has been given thirty days' notice for the same in such manner as may be specified in the scheme," was seen as a win in a long-standing battle for authorities to recognise the legitimate role of informal and small-scale vendors in the Indian economy's supply chain.
A Target-ever Since
Daryaganj has been targeted for a long time now. Back in the 1990s, the market was shut down, but the citizens made an effort to recapitulate it by sending letters to the then Prime Minister. Last year in January the market turned a victim of convenient gentrification as the Sunday book market was suspended for five weeks straight because of the launch of the ongoing beautification drive in the run-up to the three-day Association of Southeast Asian Nations (ASEAN) Summit to be held in Delhi.
'Heritage Status' - The Last Resort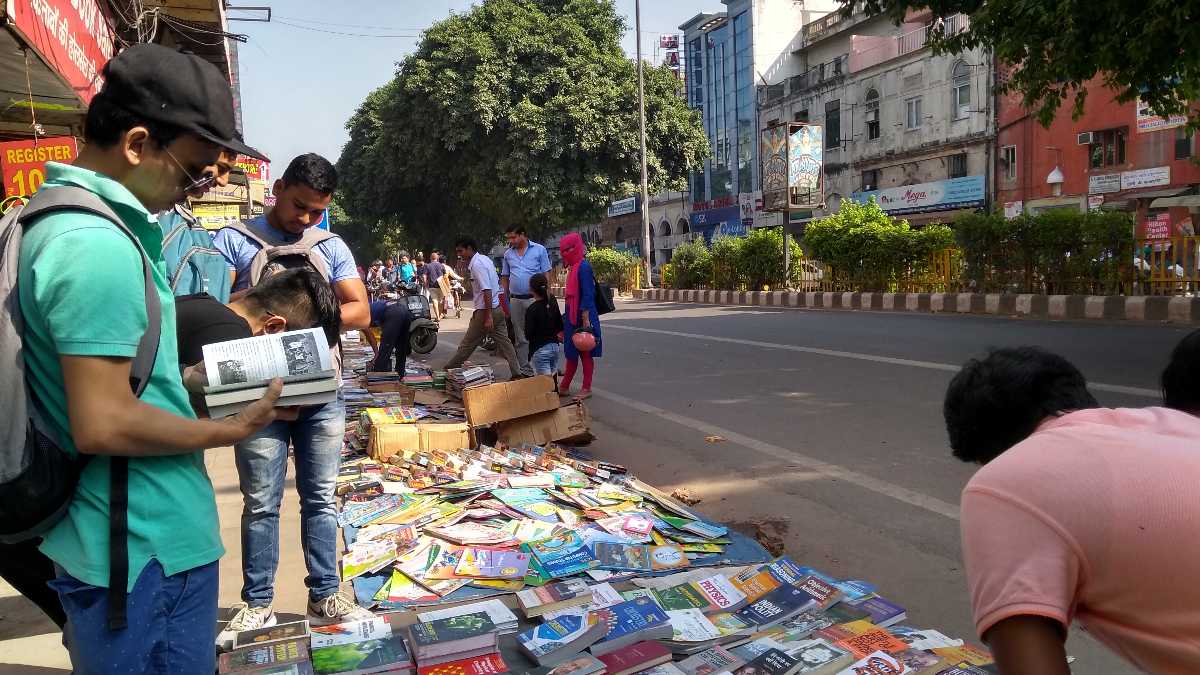 The association has the potential to re-establish their fight using the weapon of 'heritage status'. Natural markets where street vendors have conducted business for over 50 years shall be declared as heritage markets," the 2014 Street Vendors Act reads, "and the street vendors in such markets shall not be relocated."
As reported by Vinita Reddy, the city superintendent of NDMC, none of the vendors have approached officials with these claims, "either of demanding 'natural market' status, or of any violation of the Act when it came to notifying them".
To avoid the application of this section, it was declared as a no-hawking zone by the law. She added that "the only dialogue between vendors and the NDMC right now is about where to resettle them, and because of in-fighting and internal disagreements, in fact, it's the sellers who have asked for more time to meet us."
She concluded that "whether or not it qualifies as a natural market is a decision for the Notification of Town Vending Committee (TVC) to take," She is also not in favour of letting go of the old market said that parties are looking for a permanent solution to this instead of a temporary fix.
The Readers' Grief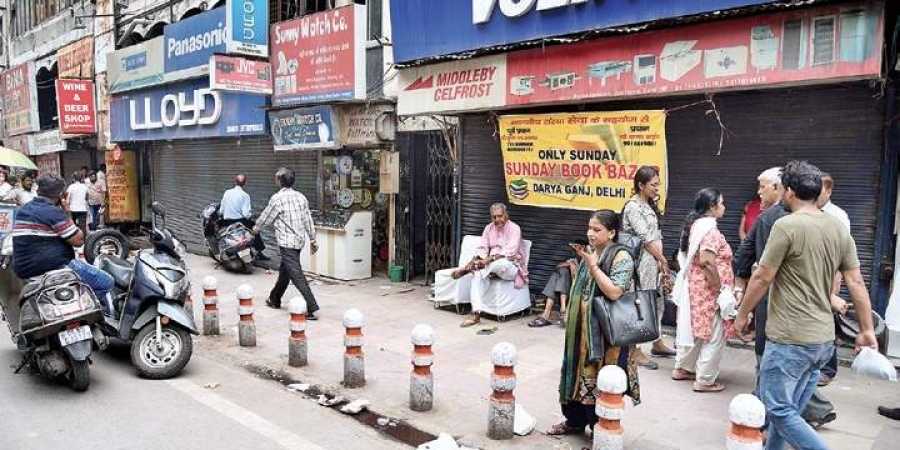 The readers were saddened by the news for they relied on Daryaganj Sunday market for their book hoards. Namita Gupta, a 24-year-old postgraduate in English literature from Shiv Nadar University who has grown up in Daryaganj for much of her childhood and has spent most of her Sunday's traversing through the stretch between Delite and Golcha cinemas to browse books, said - "It's where I'd spend hours carefully sorting through thousands of books — Enid Blyton's collections to Nancy Drew and Hardy Boys, Charles Dickens and Jane Austen as I got older. Daryaganj has played an important role in allowing me to engage with a wide variety of ideas — especially because books came at affordable prices." She also added that "I pursued English literature because of Daryaganj."
Meenakshi Reddy Madhavan, a 37-year-old author, said- "What a shame — as the city gets colder and harder, and everyone is talking about economic slowdowns, climate change and the politics of hate — to stop something that brought so much joy to so many people's lives. By taking it away, you're taking away something deep, like cutting down an ancient tree and calling it progress."
The issue of the order was made clearly in the interest of road safety and order, but it led to the dismay of the majority of the reading population and the vendors. With the termination of the market, an essence of Daryaganj has been snatched away from it.
Other Attractions of Daryaganj
Even though the book market is shut, Daryaganj still has some attractions to go to. 
For the foodies, Daryaganj has the oldest restaurant of Delhi - Moti Mahal which gives you an exceptional dining experience with an even finer butter chicken to gorge on.

Local eateries here include Jeha Caterers also called Sardarji Puri Chola wale; Daulat ki Chaat and Gupta Ji ki Pav Bhaji drives many Delhiites to Daryaganj. Eateries near Delite Cinema serve authentic Kashmir food.

Daryanganj has some accessory items like manicure sets and some unique heritage calendars which you can purchase.
Are you disappointed with this order or do you think it was a rational decision? Let us know in the comments below.