One of the most metropolitan cities of the world, Singapore boasts of a very heterogeneous mix of people and ethnic groups. With cultural influences from Malaysia, Chinese and India, it is a place of racial harmony, respect, and space for everyone's religious and cultural beliefs. Talking about the Sikh community, Singapore is home to more than 10,000 Sikhs who co-exist with other cultures without any discord. Sikhs came to be a part of Singapore by means of immigration, as descendants of Sikh businessmen, or as prisoners from the time of British India. The first Sikh to come to Singapore was Bhai Maharaj Singh in 1849, a Sikh warrior who fought against the British for Punjab in the second Anglo-Sikh war. He was sent to Singapore as a prisoner post the war. Since then, the small population has been a part of Singapore's workforce, especially as their policemen or in the Army. The Sikh diaspora has flourished and been well accepted by communities in Singapore also due to the fact that they played an active role in the early years of its development.
There are seven Sikh temples or Gurdwaras in this city, with two of them registered under and managed by the Central Sikh Gurdwara Board of Singapore, a gazetted statutory board under Singapore government, as Gurdwaras, and the others come under the purview of the Registrar of Societies as religious societies.
1. Central Sikh Gurdwara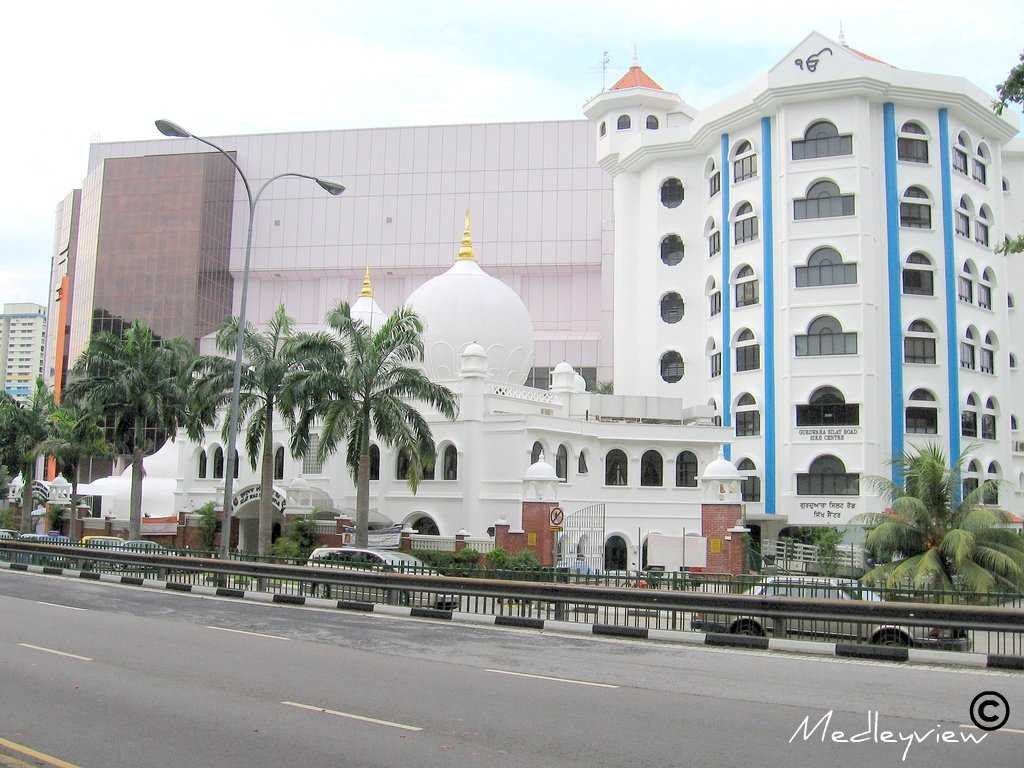 Also known as the Wadda Gurdwara, or the Big Temple, Central Sikh Gurdwara was built in April of 1986 to commemorate the birth anniversary of Sri Guru Nanak Dev Ji. It has an artistic blend of architecture, with a beautiful, 13-metre-wide dome for the holy book of Sikhs, Sri Guru Granth Sahib Ji.
Location: Central Sikh Temple, 2 Towner Road
2. Gurudwara Sahib Silat Road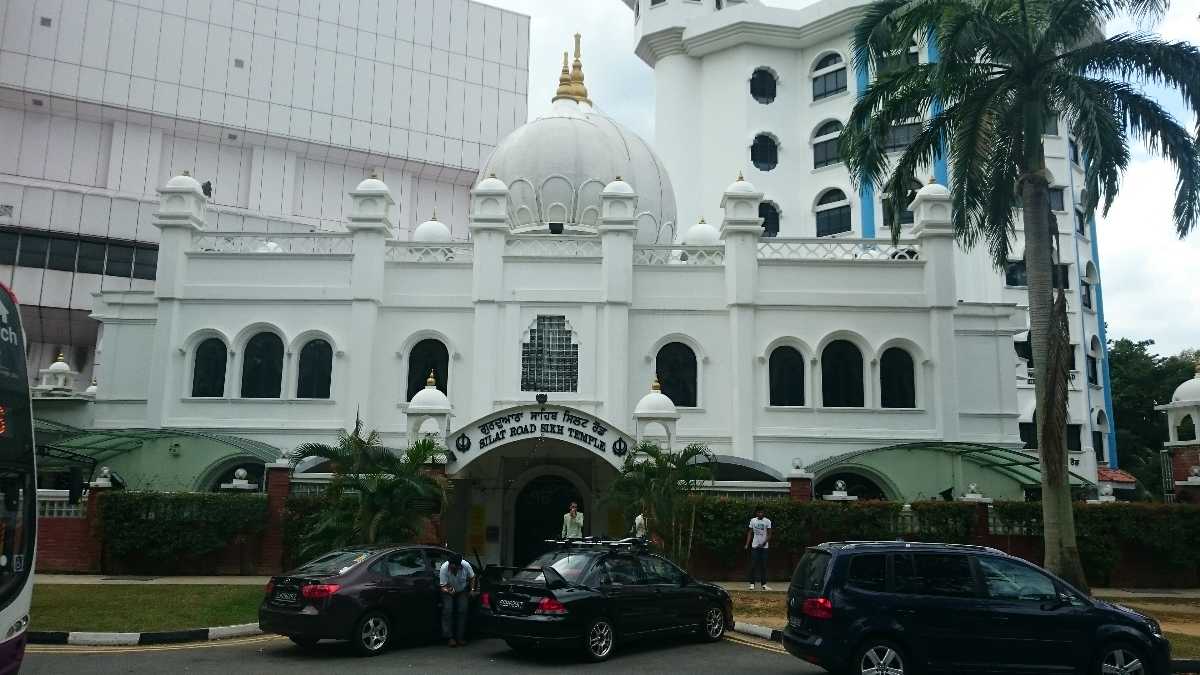 This Gurdwara is famous for encasing the tombstone of Bhai Maharaj Singh. The most popular Gurdwara in Singapore, it is believed to answer the prayers of the visitors who come to visit this holy temple.
Location: Gurudwara Sahib Silat Road, 8 Jalan Bukit Merah
3. Gurdwara Sri Guru Singh Sabha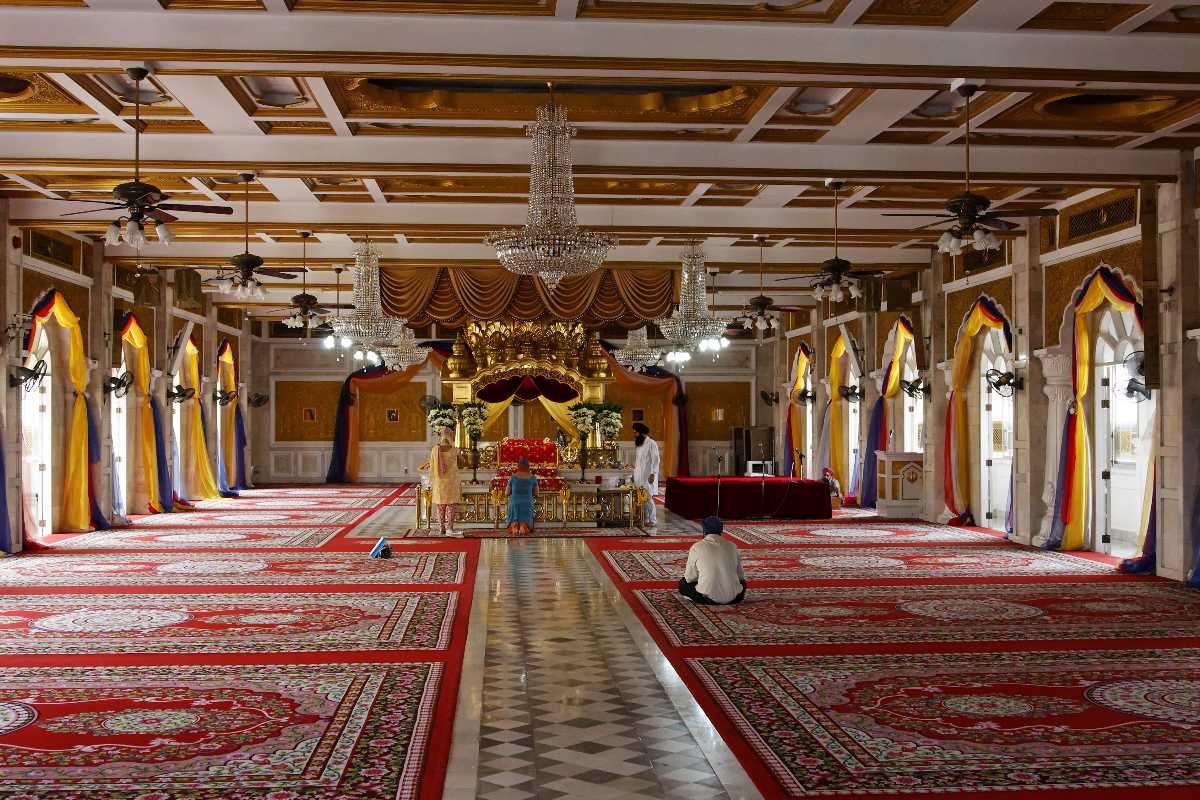 One of the religious societies in Singapore established in 1918 by Sikh immigrants, this is one of the oldest Gurdwaras in Singapore.
Location: Sri Guru Singh Sabha, 90/92 Wilkie Road, Singapore
4. Gurdwara Silat Road Sikh Center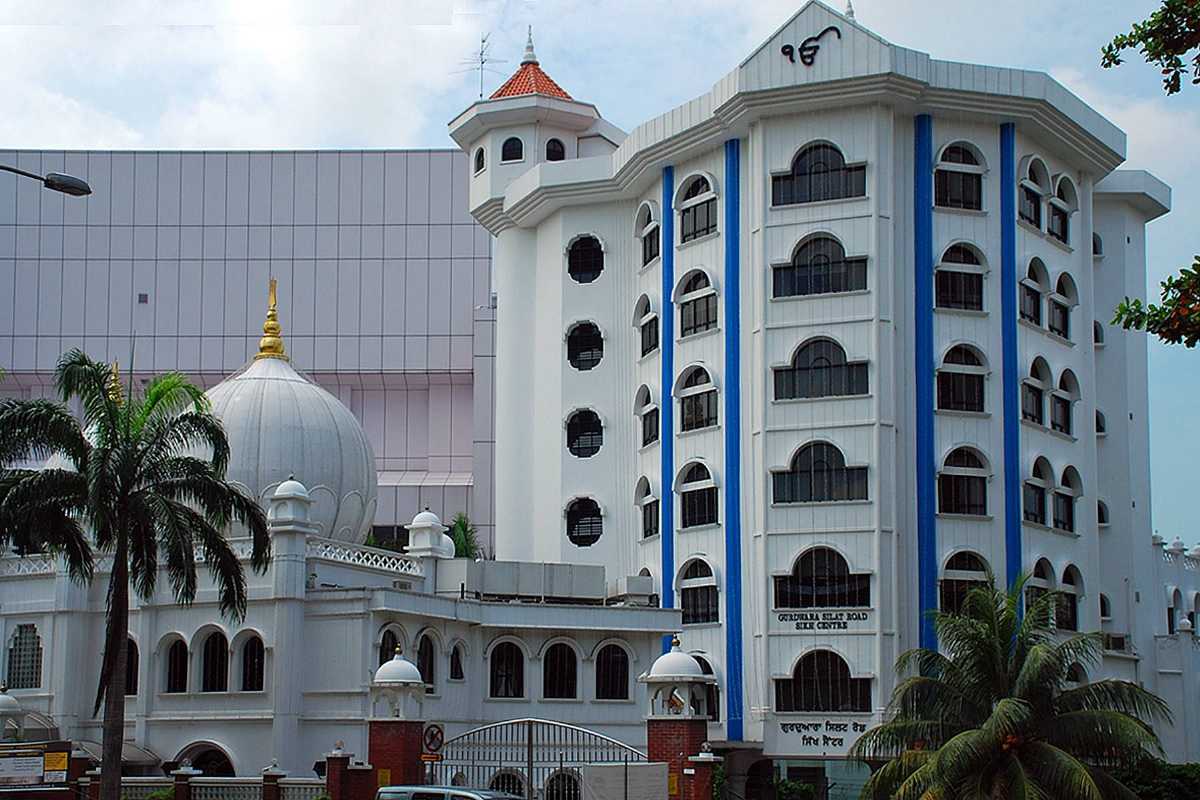 Inaugurated in 2000, this is a 7-storey building boasting of a host of facilities such as a gym, Sangeet academy, auditorium, library, and even an elder's room. It also provides classes on understanding and propagating Sikhism and its history.
Location: Gurdwara Silat Road Sikh Center, 8 Jalan Bukit Merah
Other Gurdwaras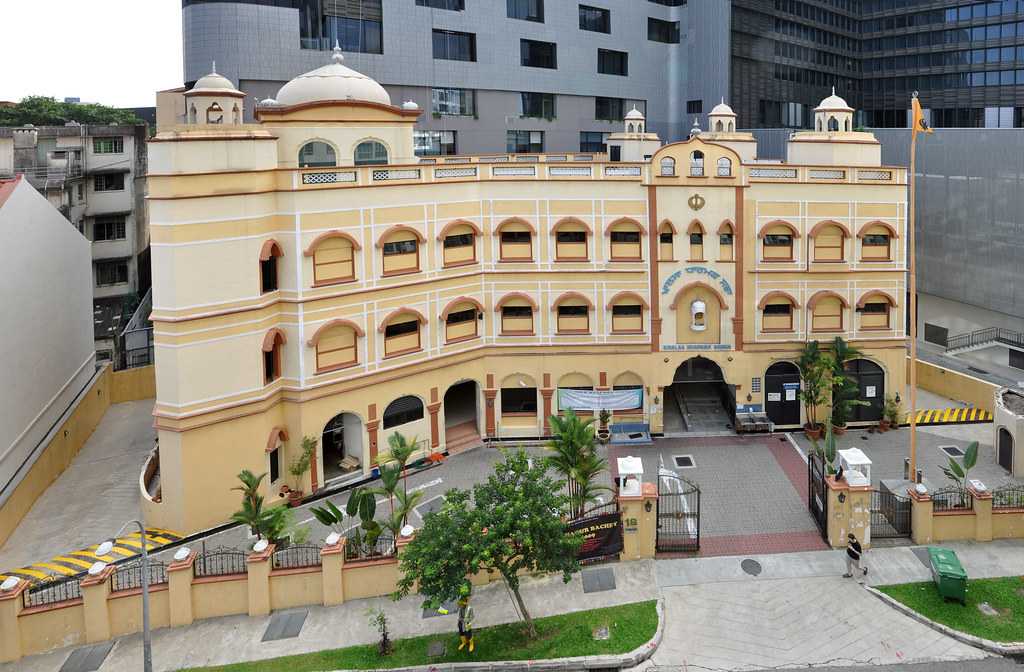 There are a few other Gurdwaras in the city, which are as below:
5. Gurdwara Khalsa Dharmak Sabha
Location: 18 Niven Road
6. Gurdwara Pardesi Khalsa
Location: Dharmak Diwan, 9 Lor 29, Geyland
7. Gurdwara Sahib Yishun
Location: 601 Yishun Ring Road
8. Gurdwara Katong Sri Guru Nanak Satsang Sabha
Location: 17, Wilkinson Road
With a paltry population of Sikhs cohabiting with the natives and immigrants of other nations and faiths, Sikhs have been recognised and accepted for their hard work and distinct appearance. When in Singapore, one can definitely stop by one of these Gurdwaras to take in the beauty of these well-made and well-preserved shrines and to savour a meal of langar.