Many people spend their winters at home with a coffee mug in one hand, their smartphone in other, lying on their couch in front of a Television and not have a vacation. If this is the case with you too, believe me; you're missing out on a lot of things, my friend. You are not embracing winter rather you are escaping from it and why should any season stop you from travelling? Isn't it? So, pack your bags, some woollen clothes and get ready for a vacation. Here, presenting you a list of destinations in South India for your perfect winter getaway this year.
Top 10 destinations in South India
1. Ooty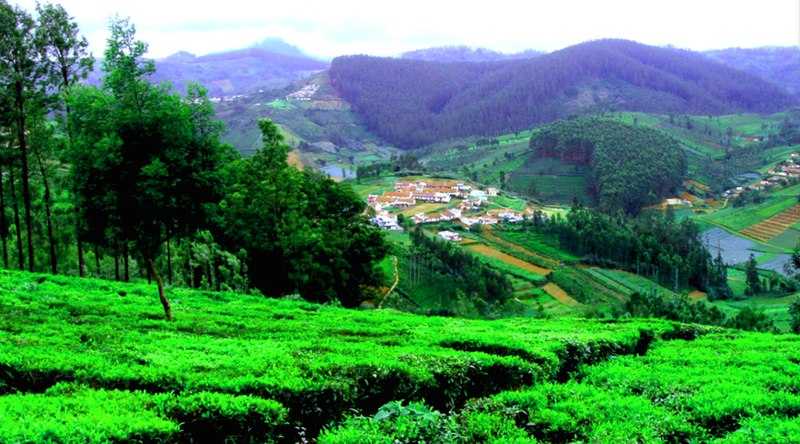 With its pleasant weather, coffee and tea plantations, beautiful scenery, cool breeze and toy train ride amidst nature no wonder Ooty is the most popular destination of South India. Situated in Tamilnadu, this place will leave you with an enthralling experience at the end of your vacation.
Tourist Attractions in Ooty
• Pykara waterfalls
• The toy train ride takes you amidst nature and offers a spectacular view of the scenery.
• Rose Garden
• Doddabetta  peak
• Wax house
• Ooty lake
How to Reach Ooty?
By road:
The road is heavily forested and has quite a few hairpin bends. So be aware while driving and there is also bus transport.
By flight:
  Coimbatore is the nearest airport and connects all cities of India.
By rail
: Tiruppur and Coimbatore are the nearest railway stations
Food to try: Ooty chocolates
2. Kodaikanal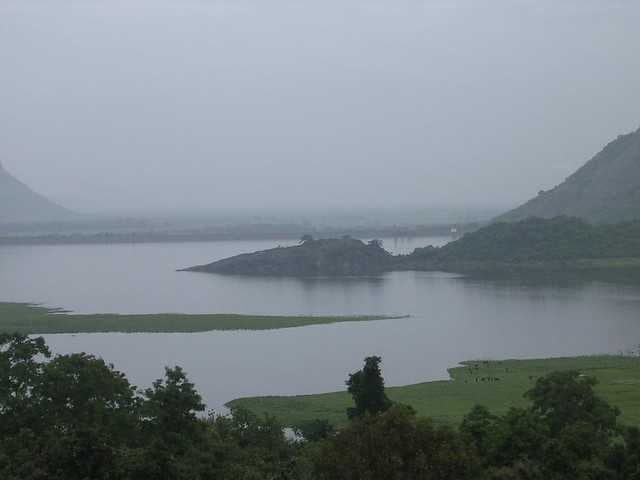 Popularly called as the Princess of Hill station, Kodaikanal is one of the best destinations to travel to in winter. It is a land of huge rocks, beautiful waterfalls and enchanting lakes. Located amidst the hills of Dindigul district of Tamilnadu, the place is an ought to visit place for couples. There is something new every time you visit this hill station. 
Tourist Attractions of Kodaikanal
• Kodai Lake, Berijam Lake
• Green Valley view
• Bear Shola Falls, Talaiyar Falls
• Coakers walk
• Kodai- Palani Trek
• Bryant Park
• Pine forest
• Kukkal caves
How to Reach?
By air:
Madurai is the nearest airport. Trichy and Coimbatore are next in line.
By road:
TNSTC buses are available from all the main cities of South India and mainly connected from Bangalore, Chennai, Madurai etc. and the road conditions are also good.
By train:
Kodai road station is the nearest, and you have to catch a bus or hire a taxi from the station to reach the destination.
Food to try: Dosas, Idli, Sambhar, Chicken Thukpa and Chocolate Brownies must be given a try.
3. Allepey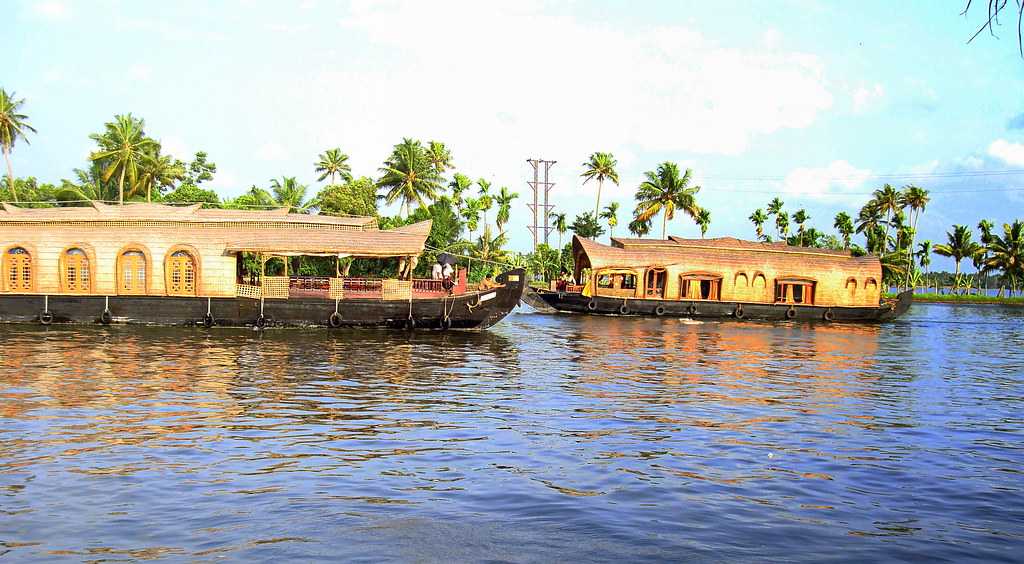 Located in the God's own country, Allepey or Alappuzha is one of the famous tourist spots in Kerala. Popularly called as the "Venice of the East" this place is a home for backwaters, green landscape and beautiful beaches Allepey is quite a romantic place and must-visit destination for couples. The houseboats are the other added attractions of this charming place. These houses come with all the modern amenities and the beautiful view of the backwaters during sunset with loved ones from the houseboats is the best thing anyone could ask for.
Tourist Attractions of Alleppey
• Alappuzha Beach, Marari Beach
• Alappuzha lighthouse
• House boating on Punnamada Lake
• Kumarakom Bird sanctuary
• Ambalapuzha Sri Krishna Temple
• Relaxing in Spa.
How to Reach?
By air:
The nearest airport is in Kochi, and the flights are available from all cities.
By road:
Buses are also available in and out of Kerala to Allepey, and the roads are also good.
By rail:
Alappuzha railway station is connected to all railway stations in India.
Food to try: Kerala Sadya, Puttu and Kadala, Grilled shrimp, Thalassery Biryani are some of the mouth-watering dishes you must try.
4. Kochi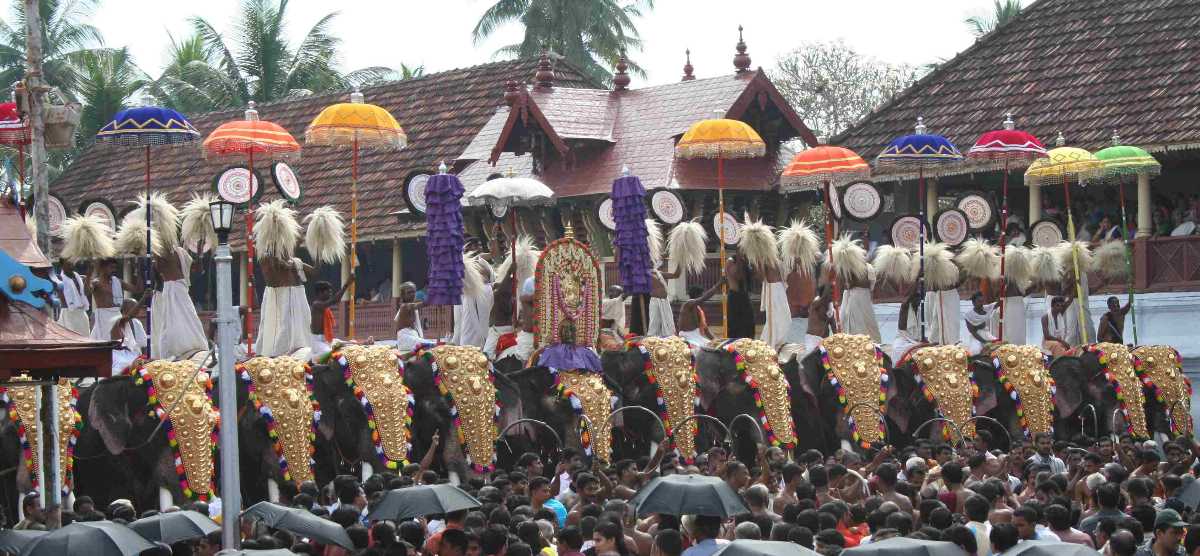 Winter is the best time to visit Kochi and especially December is more preferred as you can be part of the great Carnival of Kochi. It is celebrated with great pomp and splendour.  The grandeur of the carnival is unmatched, and it is amusing to watch the fancy dress competition, bike races, swimming and volleyball competitions and decorated elephants. There are many other attractions in this industrial capital of Kerala as well.
 Tourist Attractions of Kochi
• Kochi – Muziris Biennale – International Exhibition of contemporary art
• Lulu Mall
• Kuzhuppilly Beach and Cherai Beach
• Folklore Museum
• Princess Street Kochi
• Jew Town and Jewish Synagogue
• Sunset Cruise
• Vasco Da Gama Square
• Marine Drive
• Willingdon Island
How to Reach?
By road:
All major cities of South India are connected to Kochi, and the place has excellent road conditions.
By rail:
One can travel by train as Kochi has a Railway Junction and Kochi Harbour Terminus.
By air:
It has a Kochi International Airport and is connected to all the major cities of India and also to some neighbouring countries.
Food to try: Appam and stew, Parotta and Beef curry and fish molly are some of the delicacies you cannot afford to miss.
5. Pondicherry (Puducherry)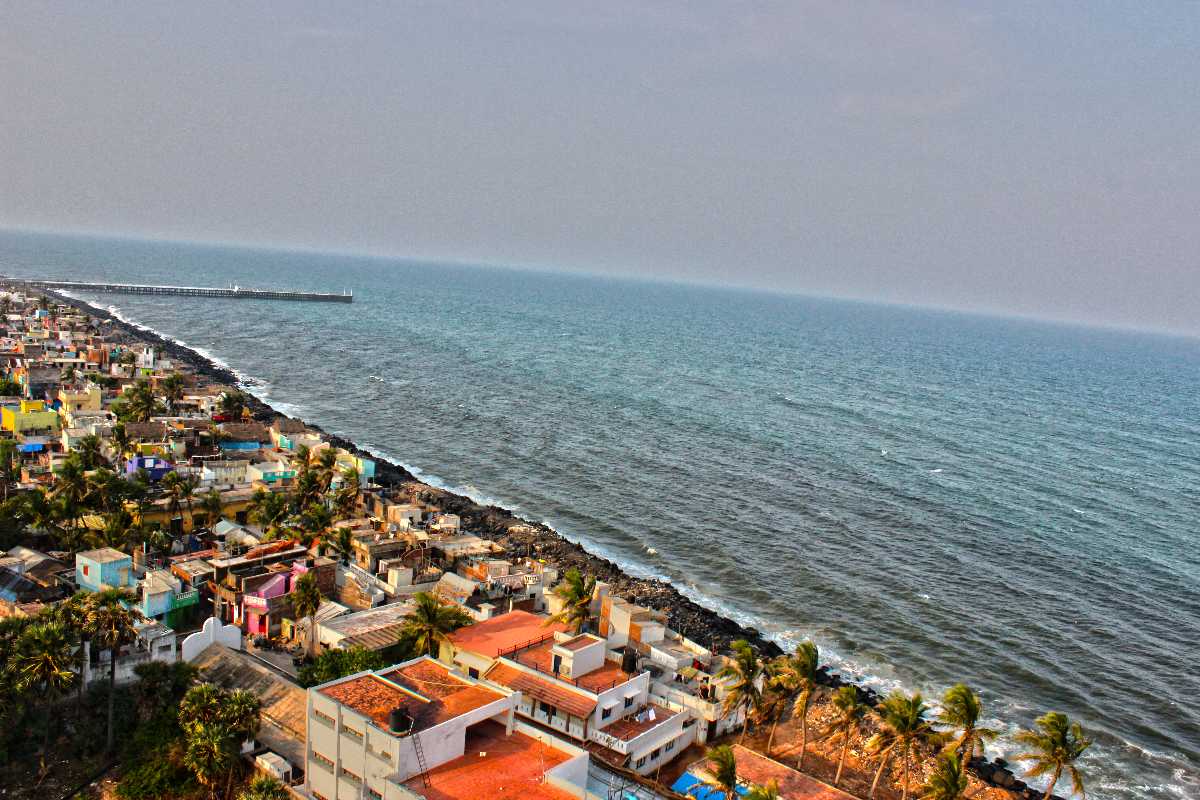 This 'once upon a time French Colony' is a hot tourist spot for domestic and international tourists for its pleasant beaches, architecture and nightlife. The mixture of Indian and French culture is depicted in most parts of the place. Fondly called as 'the French capital of India', Pondicherry has a unique style of architecture, and this is observed in its buildings, cafes and shops. With its climate in winter, Pondicherry has truly become an ideal destination over the years.
Tourist Attractions of Pondicherry
• Paradise, Promenade, Auroville beaches are widely famous
• Auroville town
• Scuba Diving
• Arikamedu
• Aurobindo Ashram
• Pondicherry Lighthouse
• Pondicherry Museum
• Gokilambal Tirukameshwar Temple
• Immaculate Conception Cathedral
How to Reach?
By road:
Buses are available from Bangalore, Chennai and from Hyderabad.By flight: The nearest airport is Chennai and you can either take a bus or hire a taxi from the airport.
By rail:
There are direct trains available to the city from the other railway lines to Villupuram railway station in Pondicherry.
Food to try: French culinary items like croissants and baguettes, Mutton Samosas, Masala Puri etc. and Alcohol is quite cheap in Pondicherry. So don't forget to dish on these tasty foods.
6. Coorg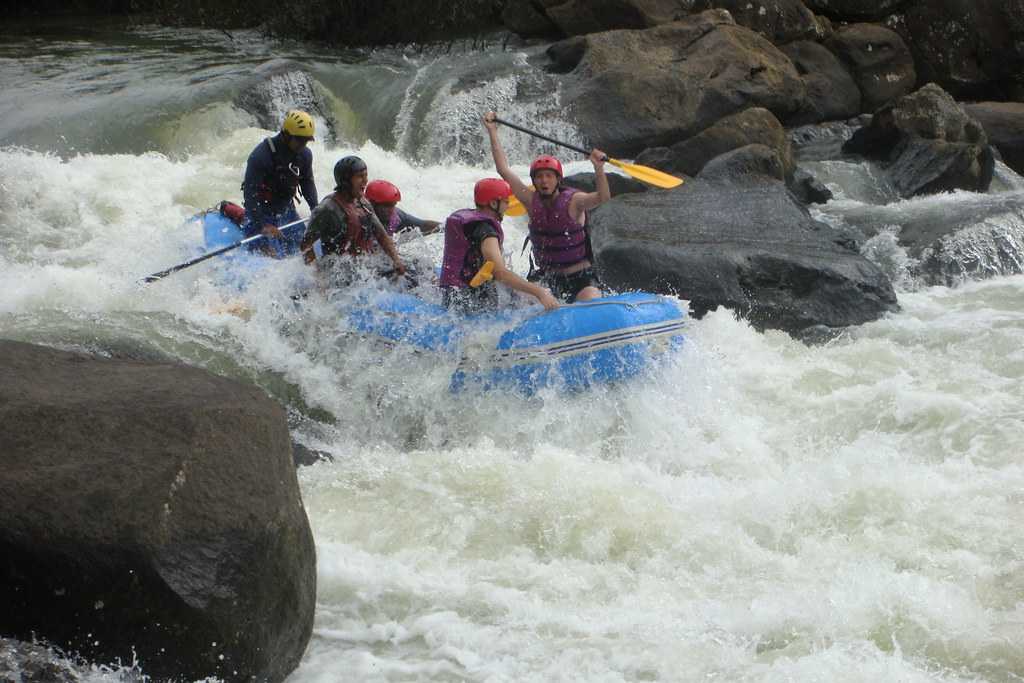 Coorg is considered to be one of the best hill stations of South India and is known as the Scotland of India. The land is home to rich culture, scenic landscapes, waterfalls, adventures and beautiful coffee estates. Coorg is a place visited by all types of people like peace seekers, explorers, adventure enthusiasts, foodies and whatnot. It is a vital place on everyone's bucket list.
Tourist Attractions of Coorg Valley
• Tamara Carnival
• Madikeri Fort
• Talacauvery
• Abbey and Iruppu Falls
• Trekking in Tadiandamol Peak
• Namdroling Monastery
• White River rafting in Barapole river
• Honnamana Kere Lake
How to Reach?
By rail:
One can reach Mysore junction and from there on the road to Coorg.
By bus:
Bus services are available from Bangalore and Mysore.By road: The road conditions are good and easily available from Bangalore, Mangalore and Mysore.
Food to try: Pork Curry, Akki Oti, dried fish etc. are the most preferred dishes in this region.
7. Araku valley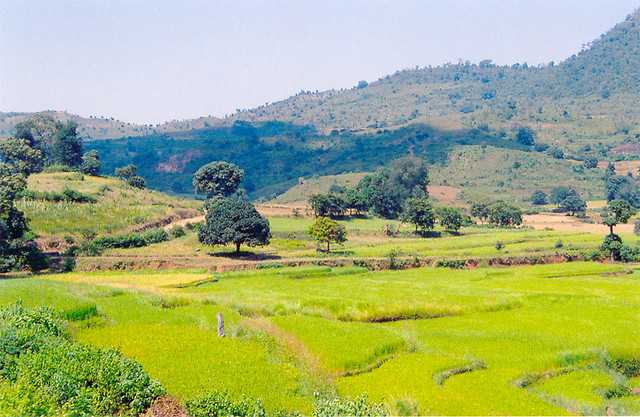 One of the most distinguished beautiful places near the Vizag of Andhra Pradesh, Araku valley has lots in store for its tourists as it provides you with a different environment from the bustling life in the cities. The picturesque landscapes, adventurous activities like trekking and hiking, lush green valleys, cottages amidst nature makes this valley one of the unmissable places in winter. 
Tourist Attractions In Araku Valley
• Tribal Museum
• Borra Caves
• Katika  and Chaparai waterfalls
• Tyda Nature camp
• Padmapuram Botanical Garden
How to Reach?
By bus:
There are direct buses to Vizag from the major cities like Hyderabad, Bangalore etc. You can take a direct bus to Araku from Vizag Bus Station.
By air:
Flights are available to Vizag and are well- connected to the port city of Andhra Pradesh.
By rail:
Direct trains are available to Vizag from many parts of the country, and from there you can travel to Araku on the train.
Food to try: Bamboo Chicken is one of the famous dishes served in Araku.
8.Horsley Hills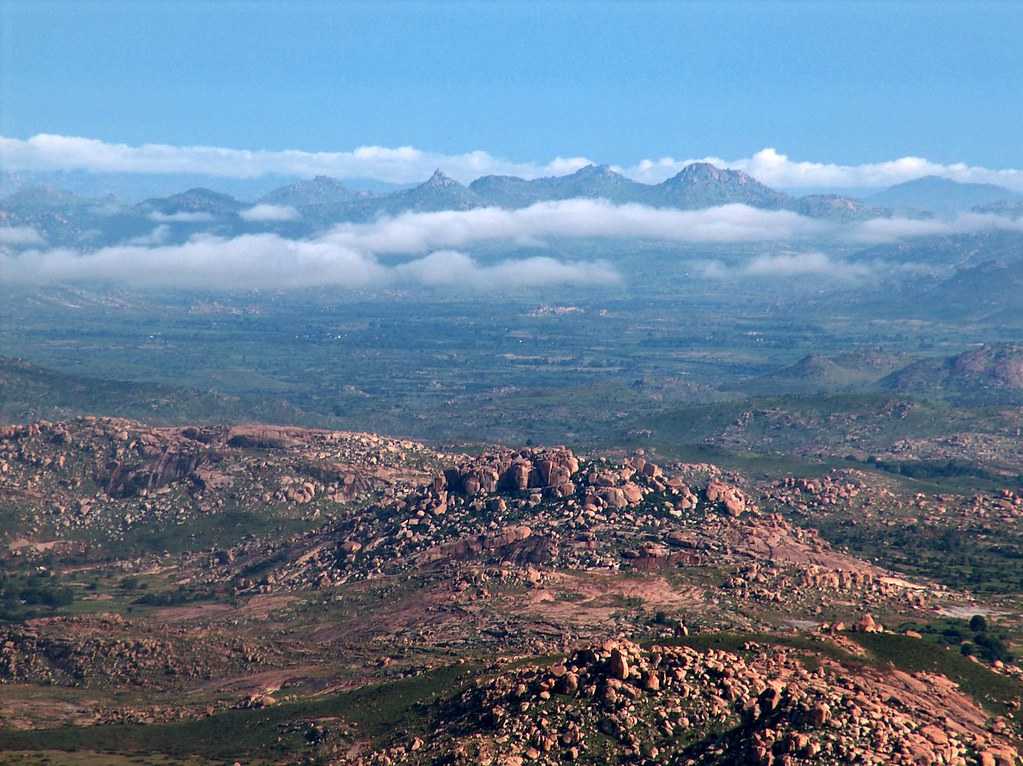 Situated in Chittoor district of Andhra Pradesh, Horsley Hills is another winter destination of Andhra Pradesh. The highlands of Horsley Hills are so amazing, and the pleasant weather leaves you chilled during winters. This tiny hill station is an exciting place to visit and has a lush green vegetation drive.
Tourist Attractions of Horsley Hills
• Gangotri Lake
• Chennakeshava Temple
• Horsley Hills Zoo
• Kaigal Falls
• Kaundinya Wildlife Sanctuary
How to Reach?
By road:
The road conditions are good and connect cities like Bangalore and Chennai.
By Flight:
Bangalore International Airport is the nearest airport, and you have to travel on the road for a distance of 144km.
By train:
Madanapalle Railway station and Tirupati Railway Station are the nearest, and there are direct trains to Tirupati.
Food to try: Pulihora Tamarind rice
9. Goa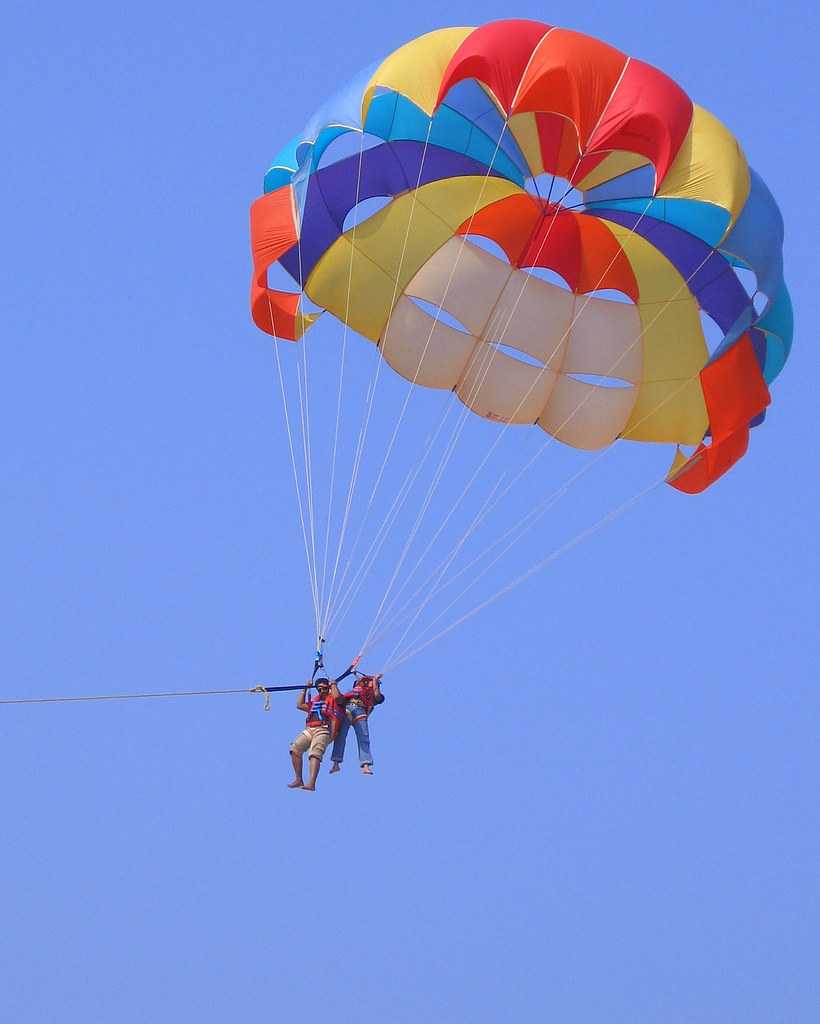 Goa is the widely popular tourist destination of India and is said to be a dream destination for everyone. The place attracts tourists from all over the world. This state is home to numerous beaches, finest architecture and hosts colourful carnivals. Goa is also known for its nightlife, clubs, beach shacks and spicy cuisine.
Tourist Destinations and Attractions of Goa
• Calangute Beach, Baga Beach, Anjuna Beach etc..,
• Dudhsagar falls
• Adventure activities like scuba diving, snorkelling, kneeboarding, Parasailing, Paragliding, kayaking etc..,  
• Club Cubana
• Chapora fort
• Anjuna Flea Market
• Se cathedral
• Sri Mahadeva Temple
• Sunburn Festival in December.
How to Reach?
By flight:
The Goa International Airport is connected to all cities in India.
By road:
Buses are available from major cities.
By train:
There are direct trains to Goa, and it has six railways stations. People get down in both North and South Goa.
Food to try: Goan Seafood is really popular. It also serves the best Mediterranean cuisine in South India.
10. Gokarna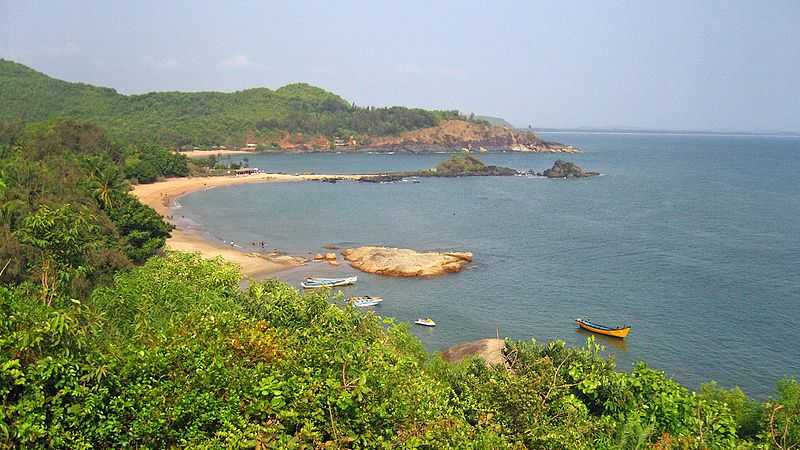 This town in Uttara Kannada district of Karnataka is way too famous and grabs everyone's attention with its rustic look. Gokarna has serene beaches, tall palm trees, pilgrimage centres and has adventurous activities and water sports. It is the most surreal destination of Karnataka and winter is the best time for a relaxed and rejuvenating vacation.
Tourist Destinations and Attractions of Gokarna
• Mahabaleshwar temple
• Kudle, Half Moon, Om and Paradise beaches are famous.
• Scuba diving and beach trekking
• Waterfalls in Sirsi
• Yana
• Koti Thirtha, a sacred place surrounded by temples
How to reach?
By air:
Goa International Airport in Dabolim is the nearest one to the destination. From the airport, you can hire a taxi or take a bus to Gokarna.
By road:
There are direct buses available from all the major cities of south India to the destination.
By rail:
Ankola is the only railway station that is well connected to other parts of the country whereas the other station is small and not well- connected.
Food to try: Prawn masala, kingfish, Nutella pancakes near the beaches are worth a try.
Your winter can be happier and merrier with these South Indian Destinations. With their pleasant climate conditions and enthralling backdrop, these gorgeous places cannot be missed at any point of the year. The winter season enhances their beauty that gives you a stunning getaway that cannot be missed.