Bhutan is a country full of surprises. This little country is one of its kind and has a lot to explore. With its spectacular view of the mighty Himalayas, serene land, lush green trees, fun-filled adventurous sports and festivities, one can truly find solace in this Himalayan kingdom.
Bhutan in February
Bhutan is often visited in spring and autumn, but the winter season is no lesser to it. February can also be an ideal time to visit the mountainous country if properly planned and know about the region at least a little and the country is open for its tourists in all seasons. Why not in February? Isn't it?
Perks of Travelling to Bhutan in February
Less number of tourists' inflow.
Can get the Visa process quickly
Domestic Flights in Bhutan are easily available as it is difficult to get them in peak season.
Various options for good accommodation
The daily tariff reduces to USD 200 for a person per day from USD 250
Weather Conditions in February
Situated in the southern slopes of eastern Himalayas, Bhutan's weather is largely determined because of its altitude. Cities like Thimpu, Paro and Punakha have a maximum temperature of 11 to 13 degrees, whereas in Jakar and Bumthang the temperature can go up to 8 degrees. Being the last month in winter, the place also has its beautiful sunny days, clear skies, warm valleys and cold nights.
Things to do in Bhutan in February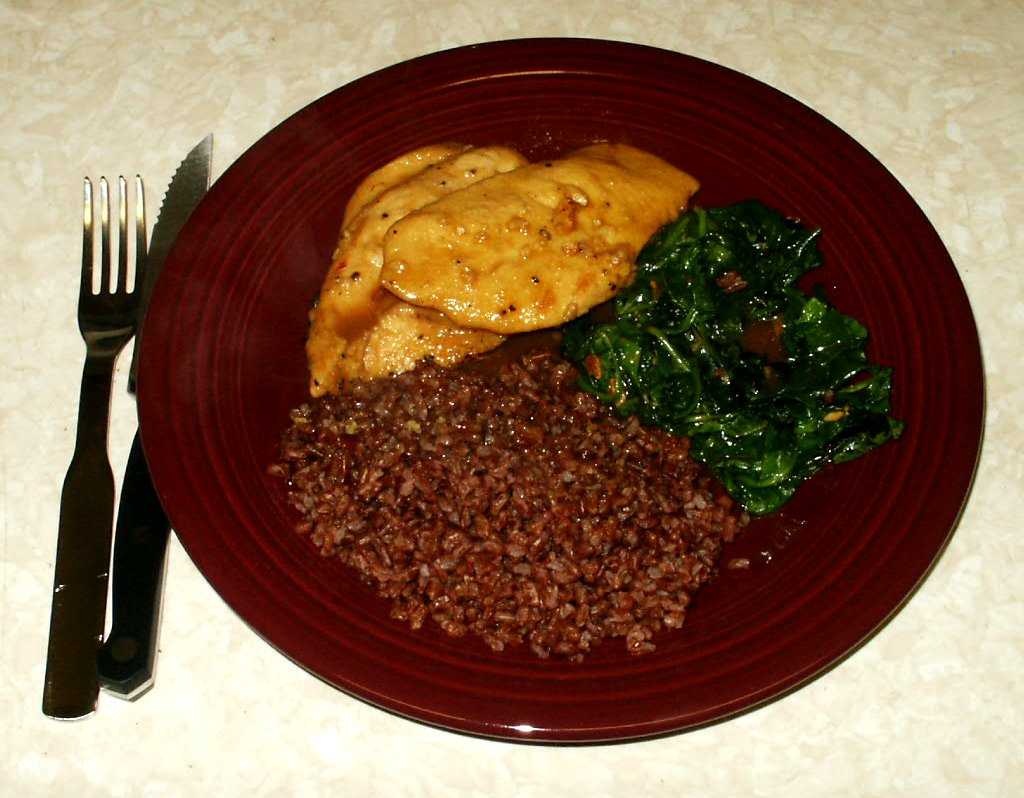 When in Rome, do as the Romans do is the right phrase here. Though the hotels in Bhutan do offer cuisines like Continental, Indian, Chinese and all one definitely has to try the Bhutanese dishes. They are hot and spicy and add more chillies to the dishes.  If you are a spice lover do not miss out on dishing on this traditional cuisine. You can also try the country's favourite Ema Datshi that has chillies and cheese in it. Coming to beverages the local beer Chang is widely popular and is rich in taste. Try these mouth-watering dishes and surely your winter becomes much better.
2. White Water Rafting in Punakha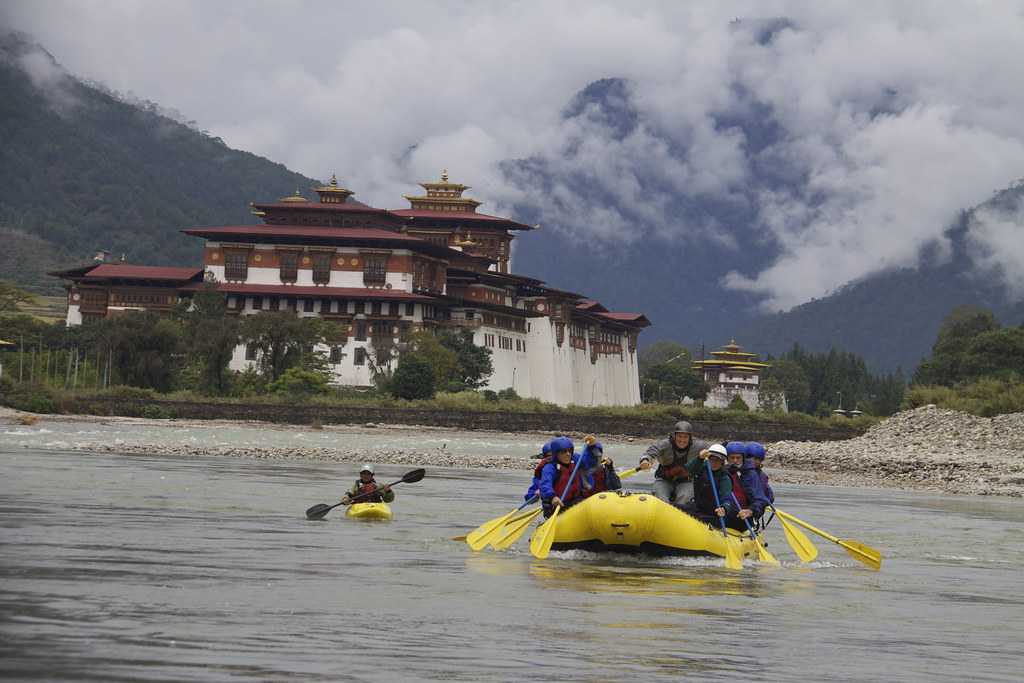 River rafting in Punakha is just so great for everyone and especially the beginners. The waters splashing on your face all your way on MoChu River and the adrenaline rush and excitement experienced is just unforgettable. River rafting in Punakha is not only a fun-filled activity but also gives you the view of Punakha Dzong, the administrative centre of Punakha. Need not worry about safety; there are well-trained guides to take care of you.
3. Spend Quality time for your Inner Self

Bhutan is also known for its wellness and spiritual tourism. One can spend some time amidst the hills and nature and focus on their inner self. This helps you to relieve your stress and makes you feel rejuvenated, unlike your everyday life. The retreat and meditation centres come in various packages depending on your time constraints like for few hours in a day to a few days of your trip. Normally, these centres are situated next to the monasteries and temples and are easy to access. So, ask your tour operator and include retreats in your itinerary if interested.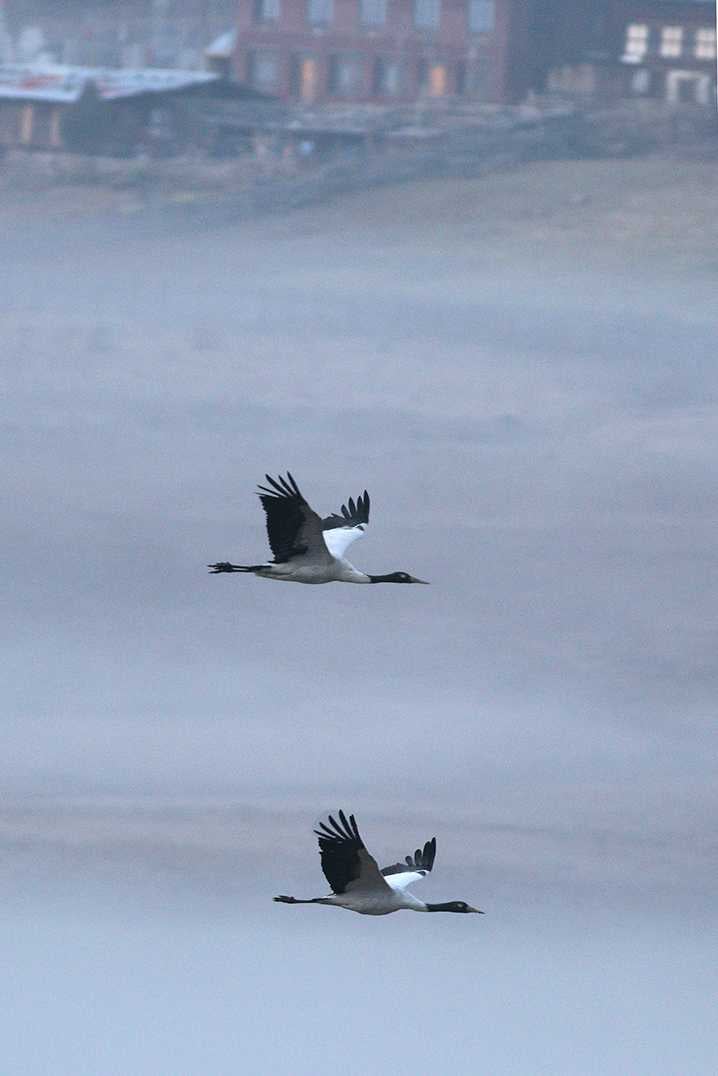 Enjoy the view of the beautiful endangered black-necked crane birds in Bhutan as they can be seen only in winter. This Himalayan kingdom serves as a paradise to all the bird watchers around the world. Afterwards, go on an excursion in the valley as it has the finest temples and monasteries too.
5. Be a Sport and Go for Trekking

Yes, you heard me right. Go for trekking in the low altitude areas. Treks in Bhutan are considered to be adventurous and especially short treks leave you with an alluring experience for life. Samtengang winter trek, Bumthang Cultural trek and Punakha winter trek are some of the short treks. Why think twice and leave for a trek now.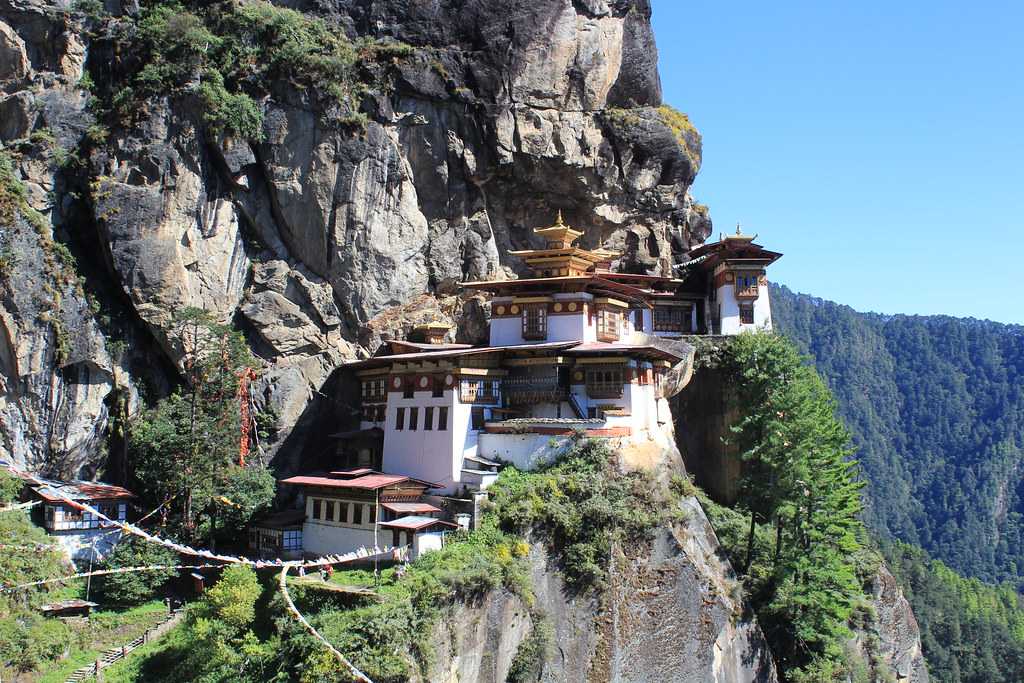 Also called Paro Taktsang, is a sacred site and a pilgrimage centre for Buddhists which is located 900m above the Paro valley and serves as one of the most popular tourist attractions in Bhutan. This monastery has four beautiful temples in it and is filled with tranquillity all over. Hiking to this monastery more than two hours and do allow yourself as you can get a view of the Paro valley and its landscape from the top. You can hire horses as well to reach the Monastery.

The folk heritage museum gives you an idea Bhutanese way of life. It doesn't fail in captivating you with its rural ambience and provides you with immense indigenous knowledge of Bhutanese people.
Things to Carry
Woollen clothes
Sandals
Sneakers
Medications
Things to Remember
Daily tariff in February is USD 200 as it is not a peak season. Generally, it is USD 250
Travel and Medical Insurance is not part of this tariff, so you need to get it done.
Flight rates are not included and you need to plan them on your own or consult your respective tour operator.
VISA is mandatory and needs to get it before you can book your tickets.
Carry enough cash and also the Indian currency is accepted in the country.
Bhutan is a place where you can travel all year long and it is open for its tourists every season and February being the last month in winter, the temperature is moderate and it can also be a good time to visit this country if you pack warm clothes as it can get too cold at night in certain regions. Other than that, there is a lot more to discover and you will agree after your trip because the people, their culture and sightseeing of the city tour enjoying the greenery and views of the impressive peaks are enough to make you fall in love with this country again and again.