Commonly known as the Land of the Thunder Dragon,
Bhutan
is a landlocked nation in the Eastern Himalayas. With a population of less than a million, Bhutan's beauty is raw, wild and untouched. No wonder, this remote Himalayan country is every backpacker's dream destination. Filled with picturesque landscapes, gorgeous views and ancient monasteries, Bhutan never fails to impress travellers. However, there are a few things that one must keep in mind before backpacking around Bhutan.
Here is our ultimate guide that will help you to plan better
Is Bhutan a good place for backpackers?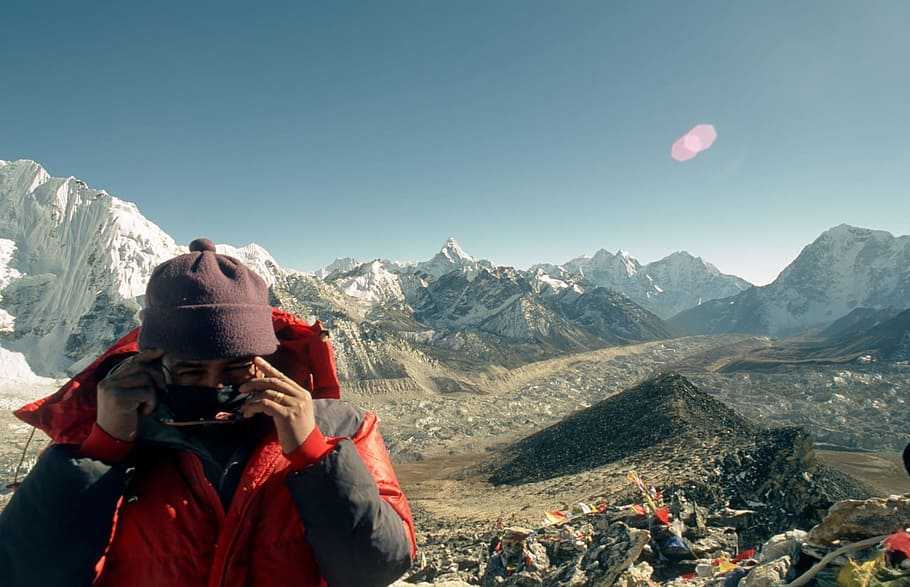 Sandwiched between
India
and
China
, Bhutan is one of the pristine Himalayan destinations. Backpacking around Bhutan is an experience to cherish forever. But it is quite expensive when compared to its counterparts
Nepal
and India. The Government charges a tourist fee that varies during the peak and the low season. This fee covers internal taxes, sustainable development and tourism costs. The initiative is taken by the Bhutan Government to protect the environment of this region. However, tourists from Bangladesh, India and
Maldives
are exempted from this policy.
What is the minimum budget for travellers?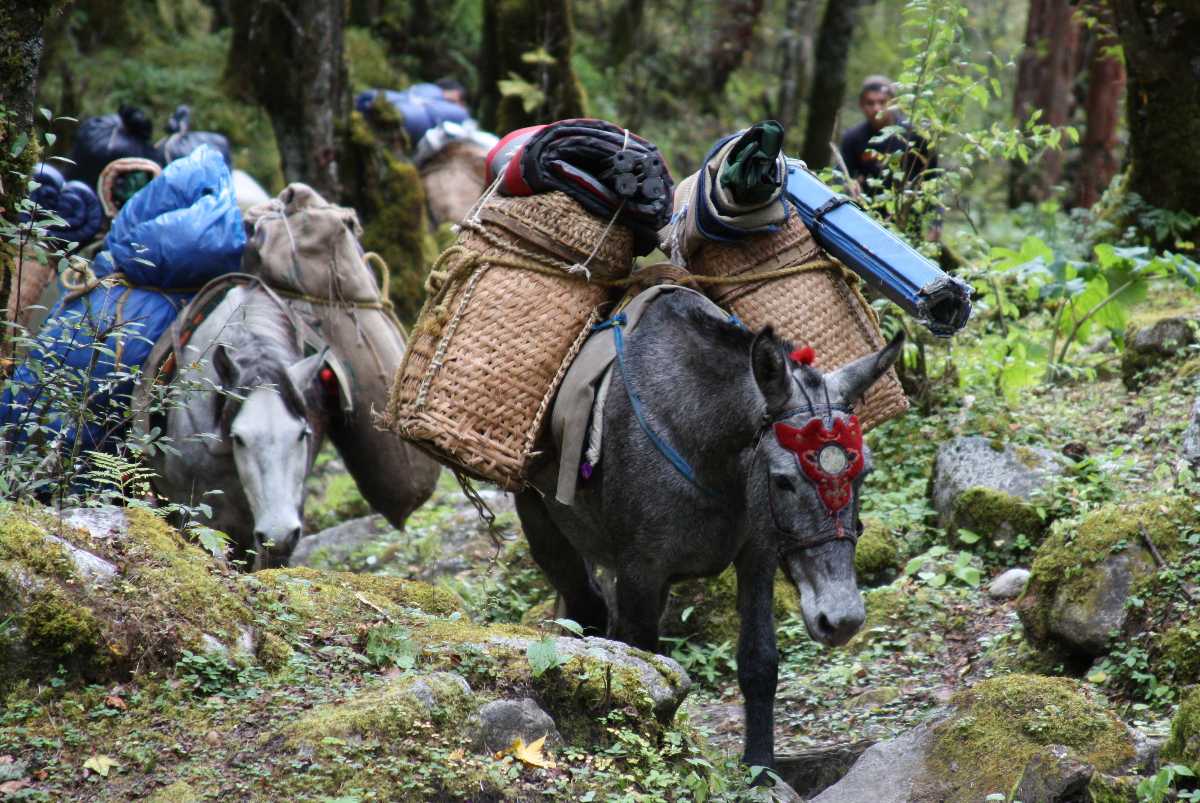 USD 200 is the minimum budget for international travellers exploring Bhutan for a day. This includes meals, accommodation, transportation and tour tickets. This budget will increase to USD 250 during the peak season. For solo backpackers, a surcharge of USD 40 is added to the fee. This expense is not applicable for backpackers from India, Bangladesh and Maldives. Their daily budget can be as low as USD 25 (INR 1800) per day. In addition, foreign tourists can visit Bhutan only with the help of a local tour operator or with a private guide.
What is the best time to backpack around Bhutan?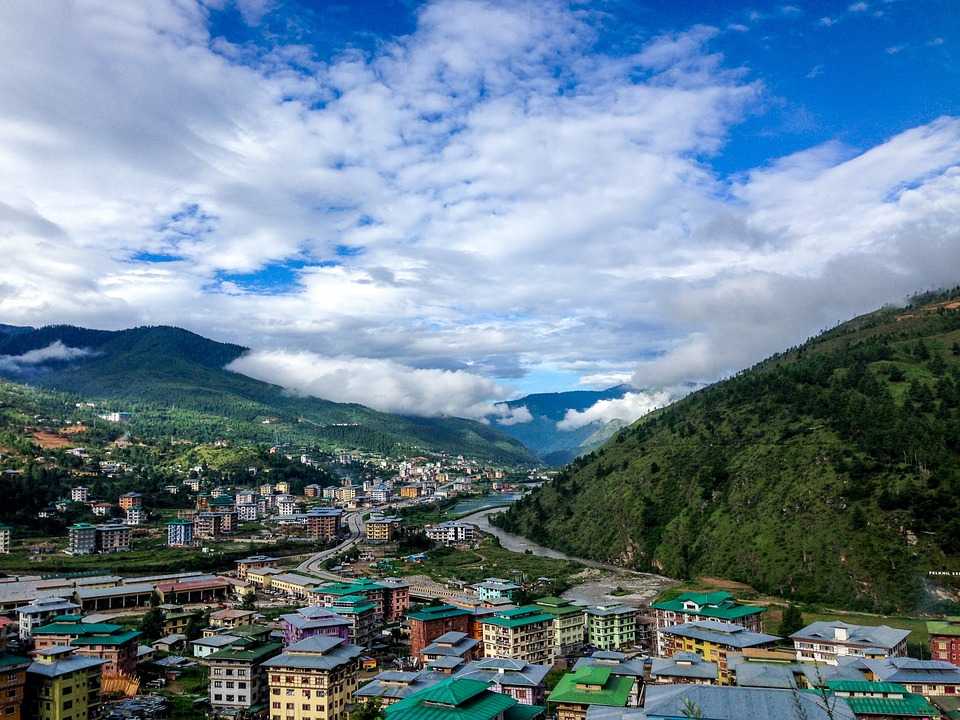 The
best time to visit Bhutan
is between October and December when the temperature is mild and the weather is sunny. The sky is clear and it is also the ideal time to go for trekking. December to February constitutes the colder months and there is a chill in the air. The spring season between March and May is also a good time to experience Bhutan at its enchanting best. This is the time for the rhododendron bloom. Bhutan experiences torrential rainfall during the monsoon months from June until September. Hence, it is not recommended to visit the country during this time.  
Accommodation Options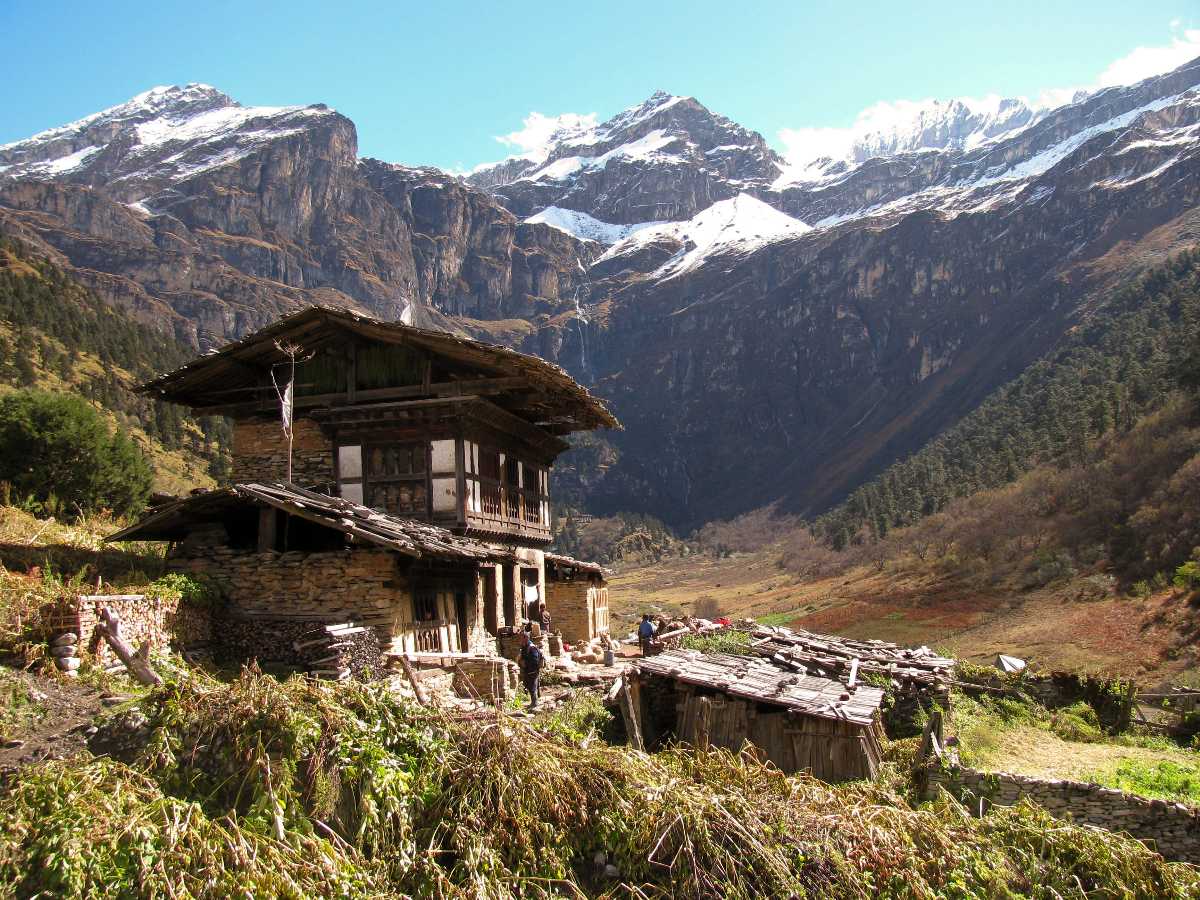 Accommodation options around Bhutan include hotels, resorts, homestays and farm stays. The accommodations are approved by Bhutan Tourism Council and ideal for tourist stay. Apart from the top luxury hotels and resorts in major cities, all of the accommodations are perfect for backpackers. These are standard accommodations and are included in the cost of the trip.  For experiencing Bhutan in a non-touristy way, there is no better option than staying at a local farm or a homestay. It allows backpackers to interact with the local people and relish their way of life. The cost of staying in a farm stay or a homestay is similar to staying in a 3-star hotel with other amenities.
Duration
Bhutan is so beautiful that it requires a month to explore it in entirety. However, to explore the major attractions around
Thimphu
,
Paro
and
Punakha
, at least a week-long trip is needed. 
Citizens of India, Bangladesh and Maldives can enter Bhutan visa-free. For other international travellers, a valid passport and visa is a must. Visa gets issued at Paro Airport but if visitors are entering by road, they can get visas at Gelephu and
Phuentsholing
. The tourist fee is inclusive of visa charges which is USD 40. The visa clearance is given at Bhutan's capital Thimphu.
Tourist Permit
A tourist permit is a must for Indian backpackers. The permit is issued at the Phuentsholing Immigration Office and Paro International Airport. A list of documents is required for the verification. This includes a duly filled form, an identity proof, hotel voucher, your written itinerary, a passport size photograph and a letter of undertaking for visitors travelling solo.
Tips for backpacking around Bhutan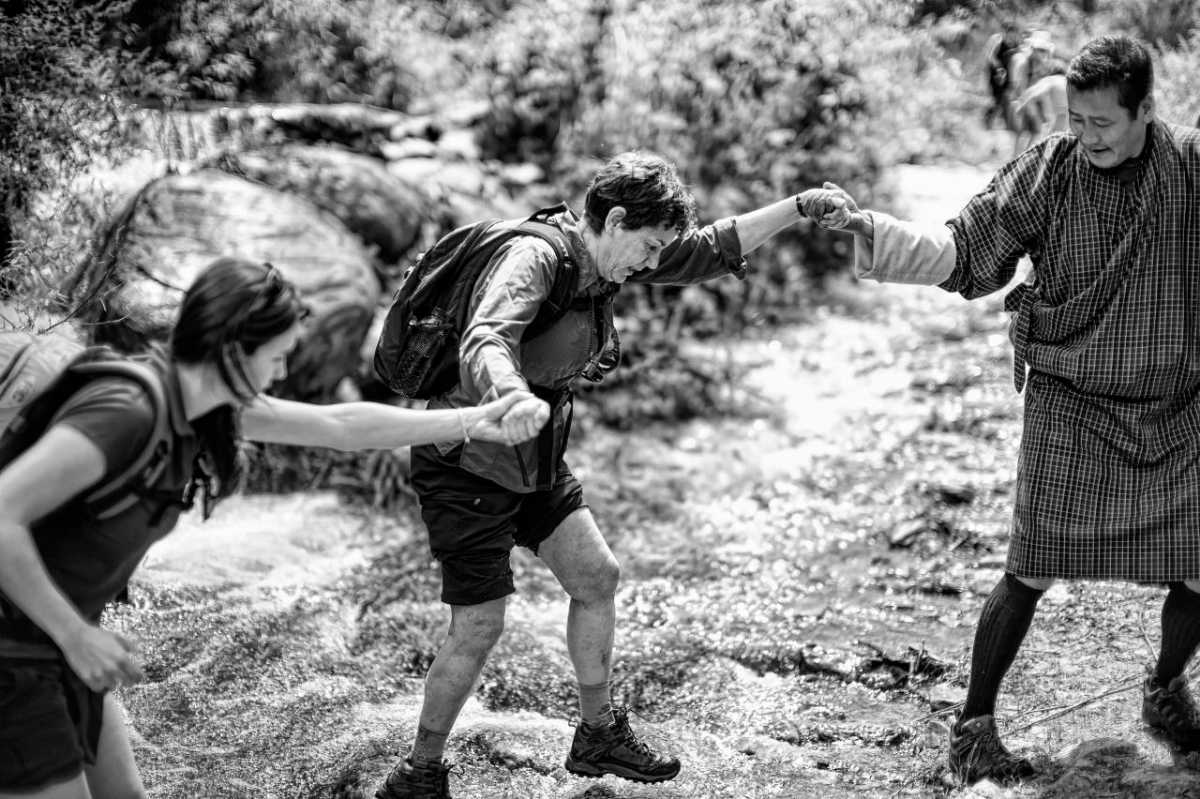 With so many amazing tips that we share with you, it's time to go on a backpacking trip to Bhutan and return home with countless memories.