With clear visibility of the mountain ranges, comfortable sunny weather, sprawling paddy fields under the clear blue sky and a plethora of festivals, the autumn or fall season in
Bhutan
is undoubtedly one of the best time to enjoy the perfect Bhutanese essence. Trekking season lasts only up to November end and in order to avoid bone-chilling cold and heavy snowfall, most people get their permits months prior.
The mildly warm temperature complimented by drier weather makes this verdant Himalayan region gradually take a veil of golden and silvery-white colour with swaying paddy field and thin layers of snow respectively.
Weather in Bhutan in October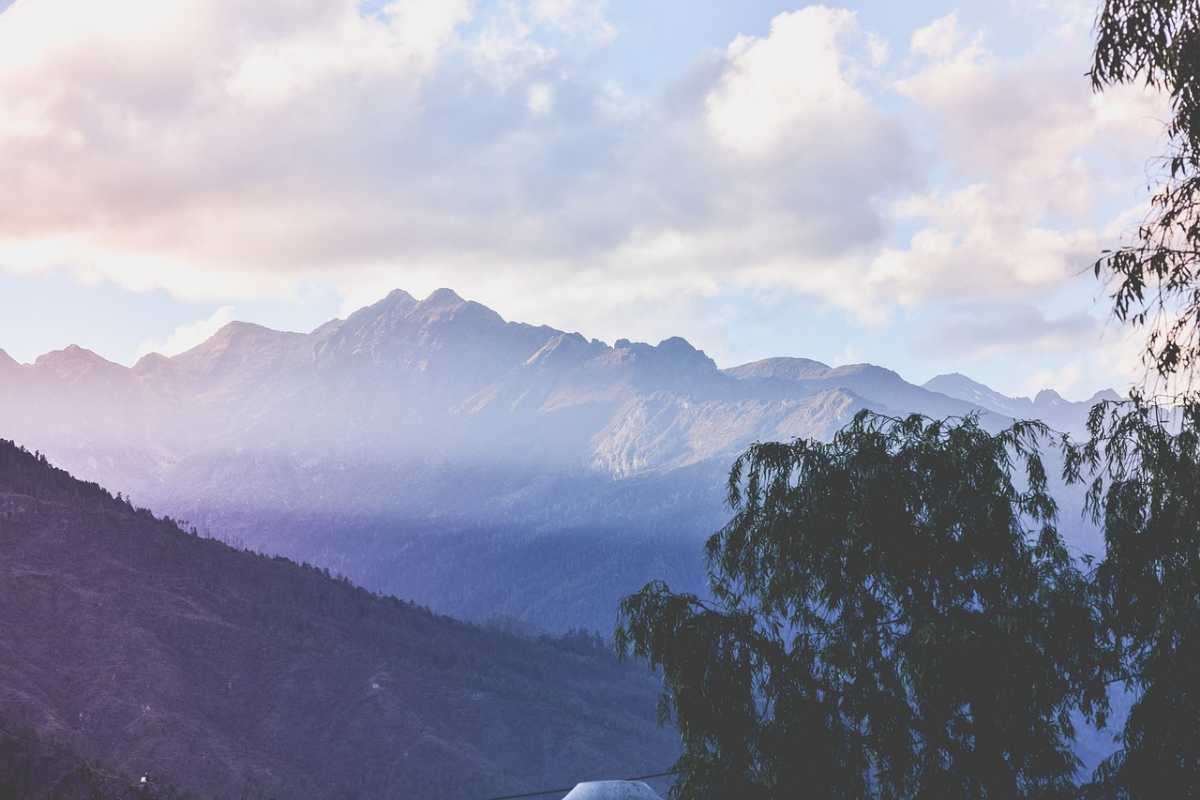 The temperature falls to 10-12 degree Celsius in mountainous regions like
Bumthang
and rises up to 19-22 degree Celsius in
Punakha
. Those visiting Phojikha valley can expect an average temperature of around 15 C with rainfall as minimal as 51mm. 
Festivals To Attend In October 
Starting from September end with the Thimphu Festival, throughout October, there are numerous festivals all around the country and attending these festivals can be a perfect opportunity to learn about the socio-cultural and religious fervours of Bhutan.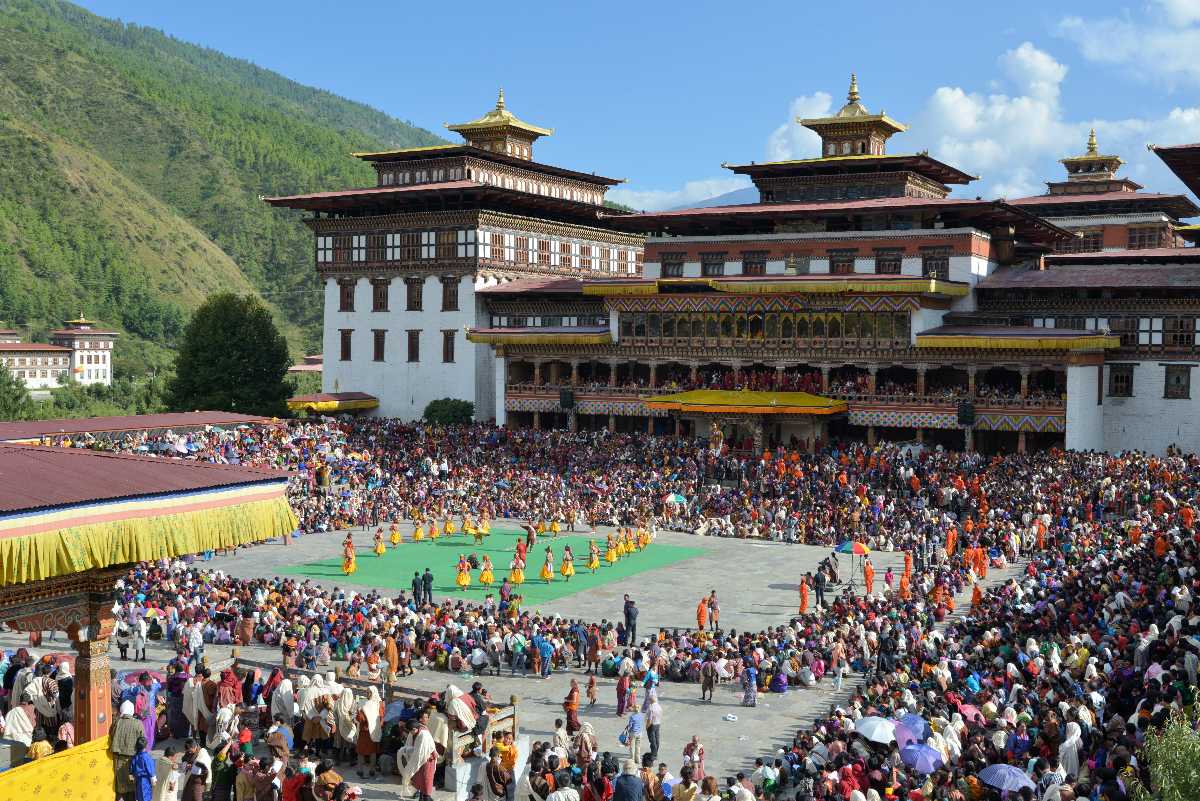 Spanning three days between September and October, Thimphu Tshechu is undoubtedly the grandest festival when the local people contemplate on the real meaning of life while cleansing themselves of any bad karma. Through mask dances like Dance of the Terrifying Deitiesand Dance of the Black Hats, they pay tribute to Rinpoche. Apsaras, drama, comedy skits and jests are also organized to mystify the evil spirits. Another mask dance festival is Thimphu Drubchen where the protector deity Palden Lhamo is appeased.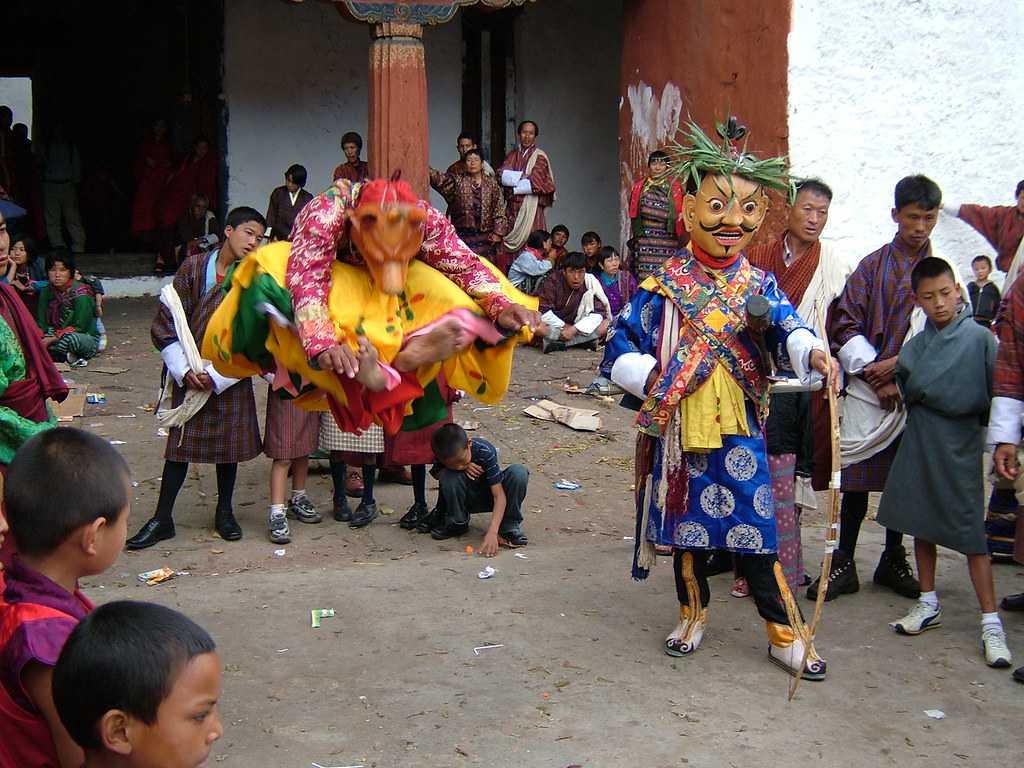 Wangdue Tshechu is another festival held at around the same time of Thimphu Tshechu and planning to visit during the first week of October will be a great option to enjoy both Thimphu and Wangdue Tshechu. This annual festival also pays tribute to Padmasambhava or Guru Rinpoche and celebrates Buddhism. 
In
Phobjikha Valley
, Gangtey Tsechu is held for three days at the Gangtey Monastery where mask dances and folk performances are organized, followed by a spiritual blessing ritual named as Nguedrup Luangwa. Another important festival in this valley is the Black-necked Crane Festival where the locals and conservationists from around the world gather to witness the winter migration of the birds while spreading awareness about conservation. 
Jomolhari Mountain Festival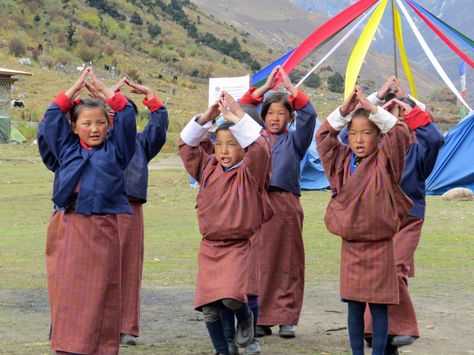 As an initiative to conserve snow leopards, the Jomolhari Mountain Festival is held for 2 days at Mt Jomolhari base which can be witnessed during any trek to the mountain.      
Jambay Lhakhang Drup Tsechu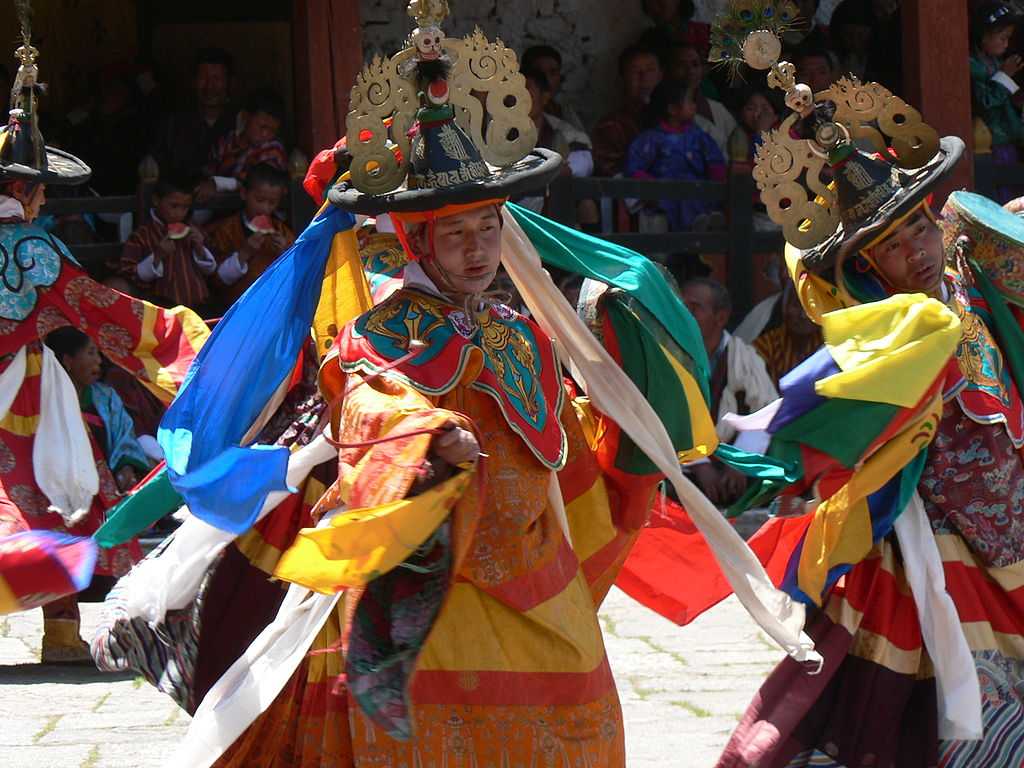 Jakar has a rich history of bonfire dance of twenty naked and masked dancers at the Jambay Lhakhang Drup. The Jambay Lhakhang Drup Tsechu and Prakjar Tshechu in
Trongsa
are famous for their masked dances featuring animals and demons as well as the apsaras who depict mental purification.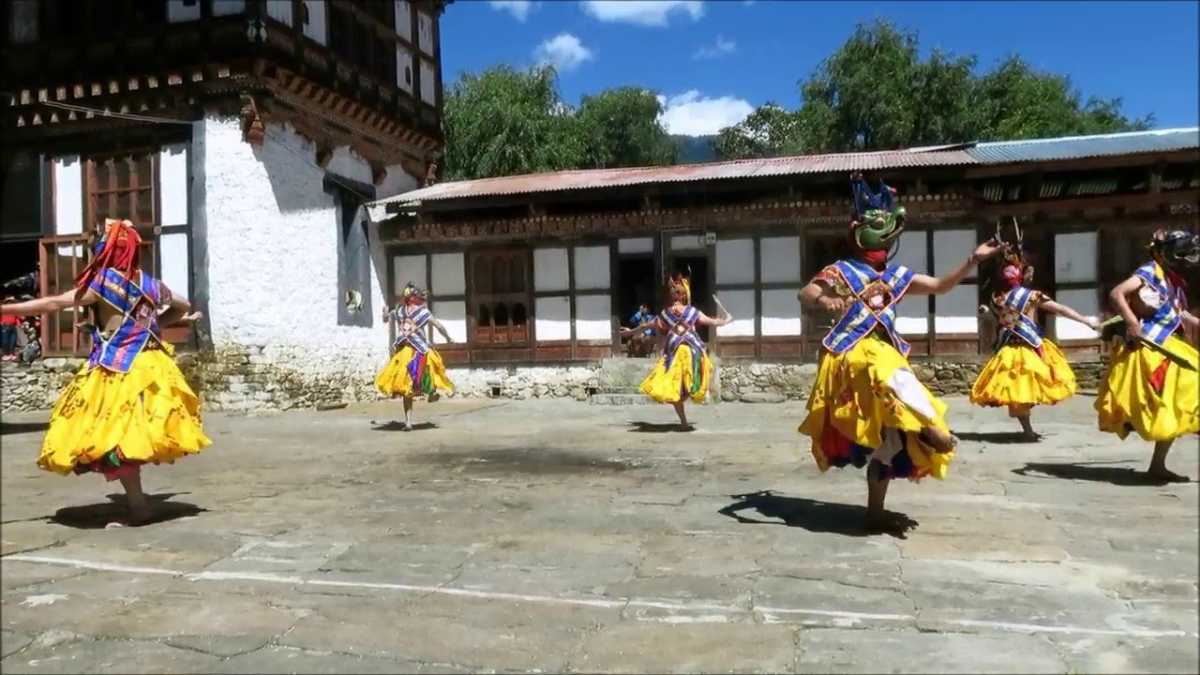 In the Chhoekhor Gewog of Bumthang Dzongkhag, Thangbi Mani festival held against a full moon backdrop is famous for its Mewang fire blessing ritual where devotees leap over the flames for a purification process. Apart from masked dances, you can witness the bumper harvest, dough ball throwing ritual and buckwheat noodle offering to the guests. 
Royal Highlander Festival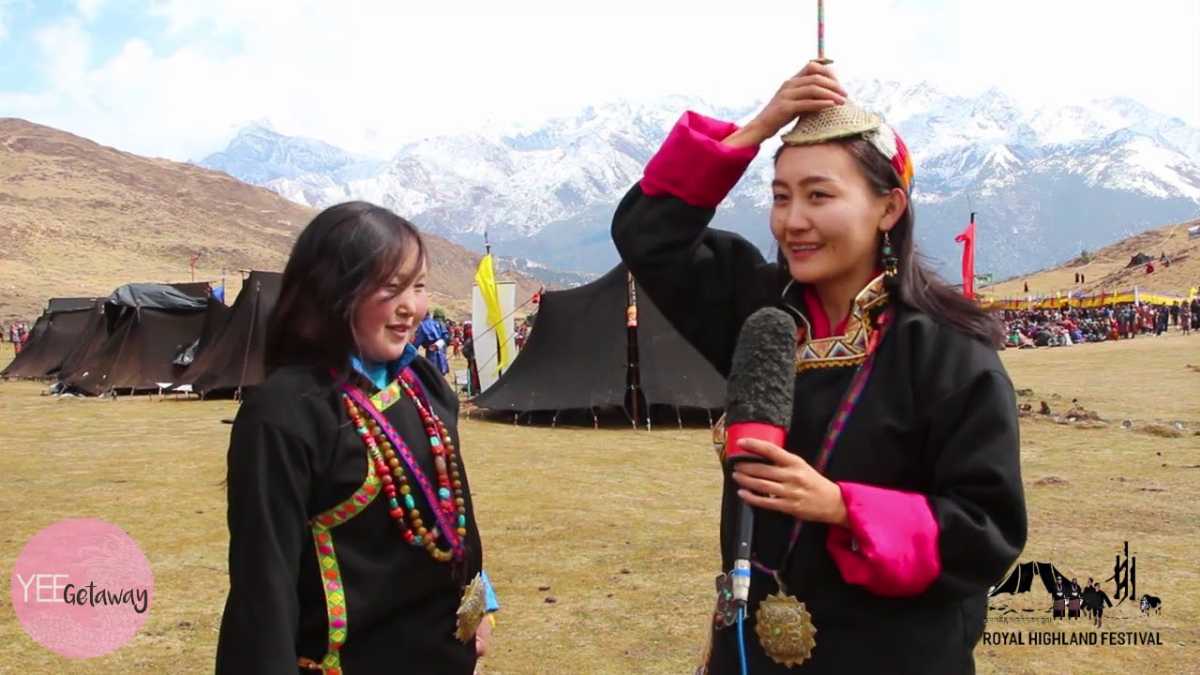 Quite new to the mountains, the Royal Highlander Festival takes place in 4th week of October in the remote hamlet of Laya. From Gasa, you can reach Laya by completing the one-day trek and enjoy the yak competitions, horse races and wrestling.     
Places To Visit In Bhutan In October 
The 'fortress' of Bhutan, Thimphu has a number of places like Motithang Takin Preserve and
Tashichho Dzong
, but nothing beats the vibrant artworks on the 169 feet Buddha Doredenma statue against the clear backdrop of blue sky and lush foliage. Here are the other places to visit during October –
Trekking Options In October 
With the departure of monsoon clouds and mist, the Gangkhar Puensum peak becomes visible and the mountain terrains become easily traversable in weather that is neither too cold nor too warm.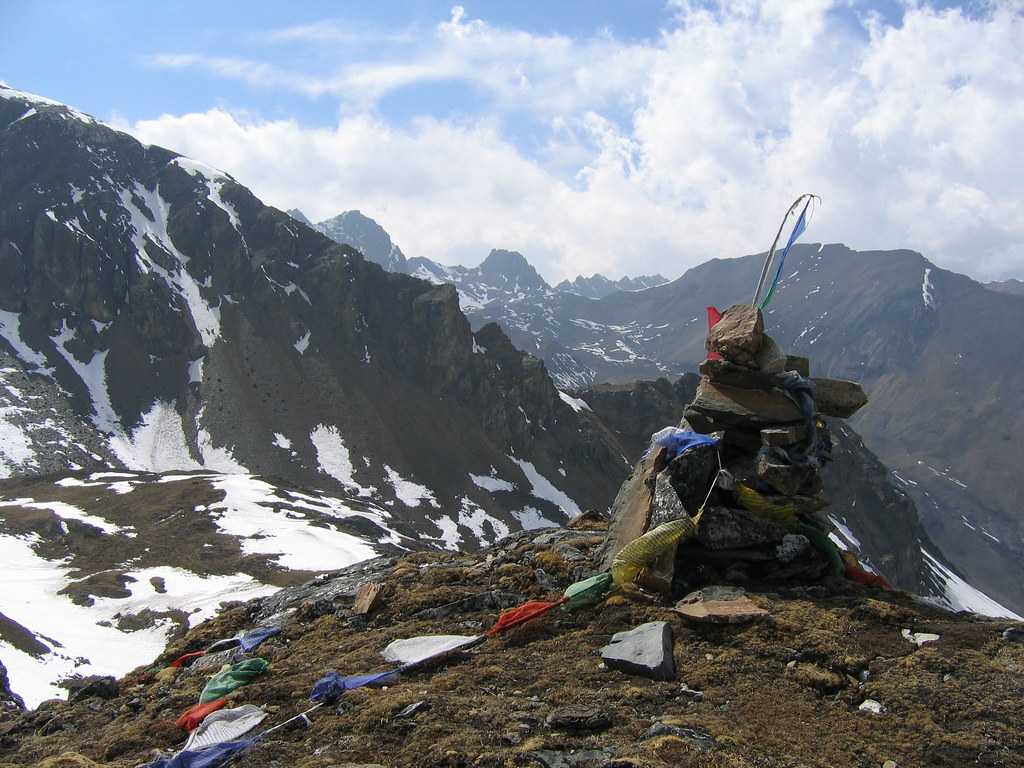 Jomolhari Trek during the Jomolhari Mountain Festival or after the conclusion of the festival can be a golden opportunity to watch the elusive snow leopards and blue sheep in wild. You can spend some time with the SoeYaksha and SoeYutoed groups while knowing about yak rearing.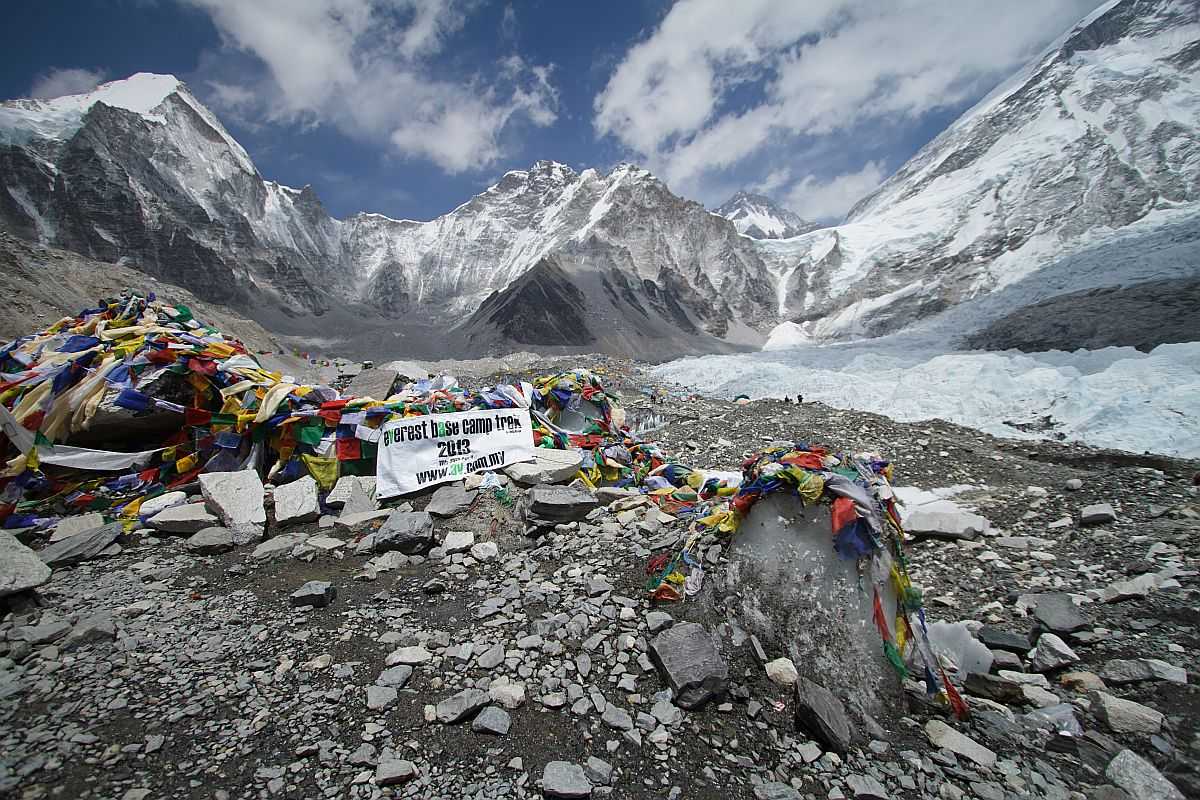 If you are visiting with the sole purpose of an extensive trek during October, the challenging 31-day Snowman Trek through eleven passes between Bhutan and Tibet will serve your adventure junkie soul. From the Shama Zampa, it follows the trekking route of Jomolhari and Laya-Gasa and ascends to Bumthang and Gangkhar Puensum with camping facilities at 5000m altitude.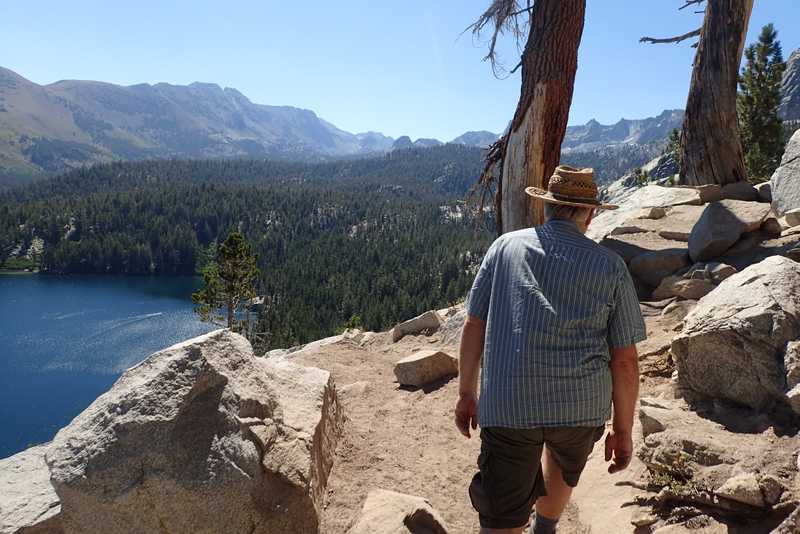 The medium challenging Dagala Thousand Lakes Trek for 6 days starts from Geynizampa village before passing verdant Himalayan flora including the rhododendrons, pristine lakes and mountain villages. The main attraction lies in the clear view of Mt. Everest, Jichu Drake, Jomolhari, Gangche Ta and Masang Gang under the clear October sky. 
FAQs 
What to pack for a trip to Bhutan in October?

How many days should I keep for Bhutan trip?

When in October should I visit Bhutan?

Is there any dress code to visit Bhutan?

Should I book tickets and hotels in advance? If yes, then how early?
Pleasantly cool mornings and evenings with little snowfall on higher altitudes make October a perfect time to enjoy the fall colours. The land of thunder dragons and last kingdom of the Great Himalayas, Bhutan enjoys a significant tourist influx from
India
, Tibet and other countries in October as during this time the monsoon clouds clear up and the snow season is yet to arrive.