Bhutan in December is a dream come true. 


Weather in Bhutan in December

Although the end of the year symbolises winter in Bhutan, it is not as cold as of other Himalayan countries. The weather tends to be on the colder side with chilling winds. No wonder, there is a fair chance of experiencing snow, as well. Trek lovers can enjoy their souls in the mountains in Bhutan in December. A balcony tea while basking in the warmth of December is not a bad idea either. 

The average maximum temperature remains up to 8-degree Celsius with an average minimum temperature up to 4-degree Celsius, with almost no rain. Places in the higher altitudes, however, might experience a bit of snow like Thimphu and Paro but those in lesser altitudes are fairly snow-less.

Bumthang, resting in the central-eastern region of Bhutan becomes much colder than others with average minimum temperature as low as -3.5 C.

Snowfall cares the city with its whitish appearance during this time. Snowfall is likely to occur in Paro and Thimphu as well.

Whereas Punakha, sandwiched between Gasa and Thimphu, a relatively warm climate is noticed.

The average temperature in Punakha in December remains 12 C with an average minimum temperature of 6 C.
No snowfall is there in Punakha but basking in the warm sunny rays can be a wonderful choice.
Why travel to Bhutan in December?
Things to pack to visit Bhutan in December
With the mildly low temperature around the country, it is always essential to carry warm clothes to avoid from the wintery flakes. Although not entirely the country gets wrapped up in winter wear, there are parts of Thimphu, Bumthang, Gasa and many more where the temperature falls below freezing point. It is better to carry a pair of warm jackets. Warm sweaters and down jackets are preferable.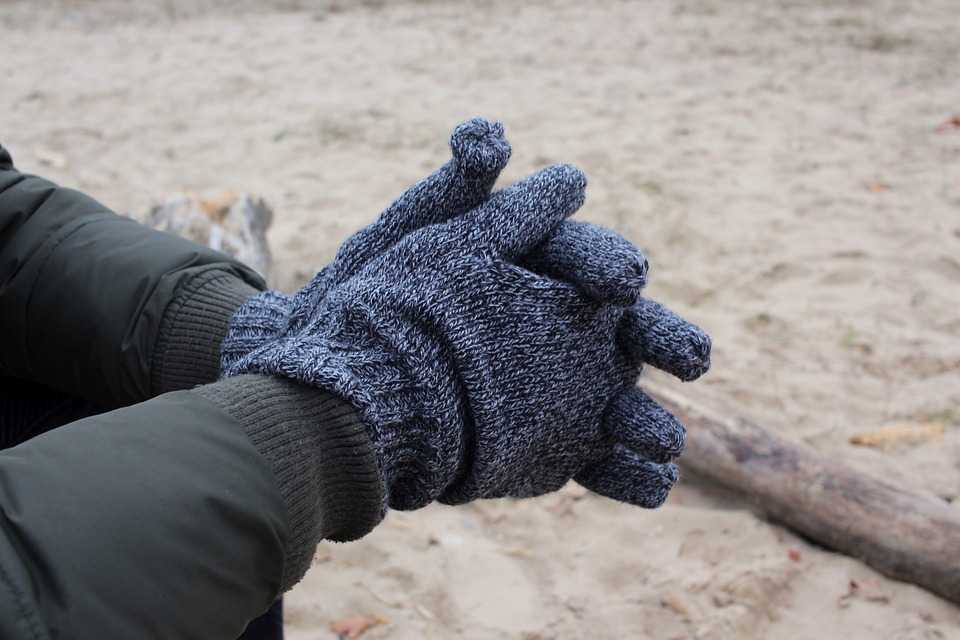 Festivals in Bhutan in December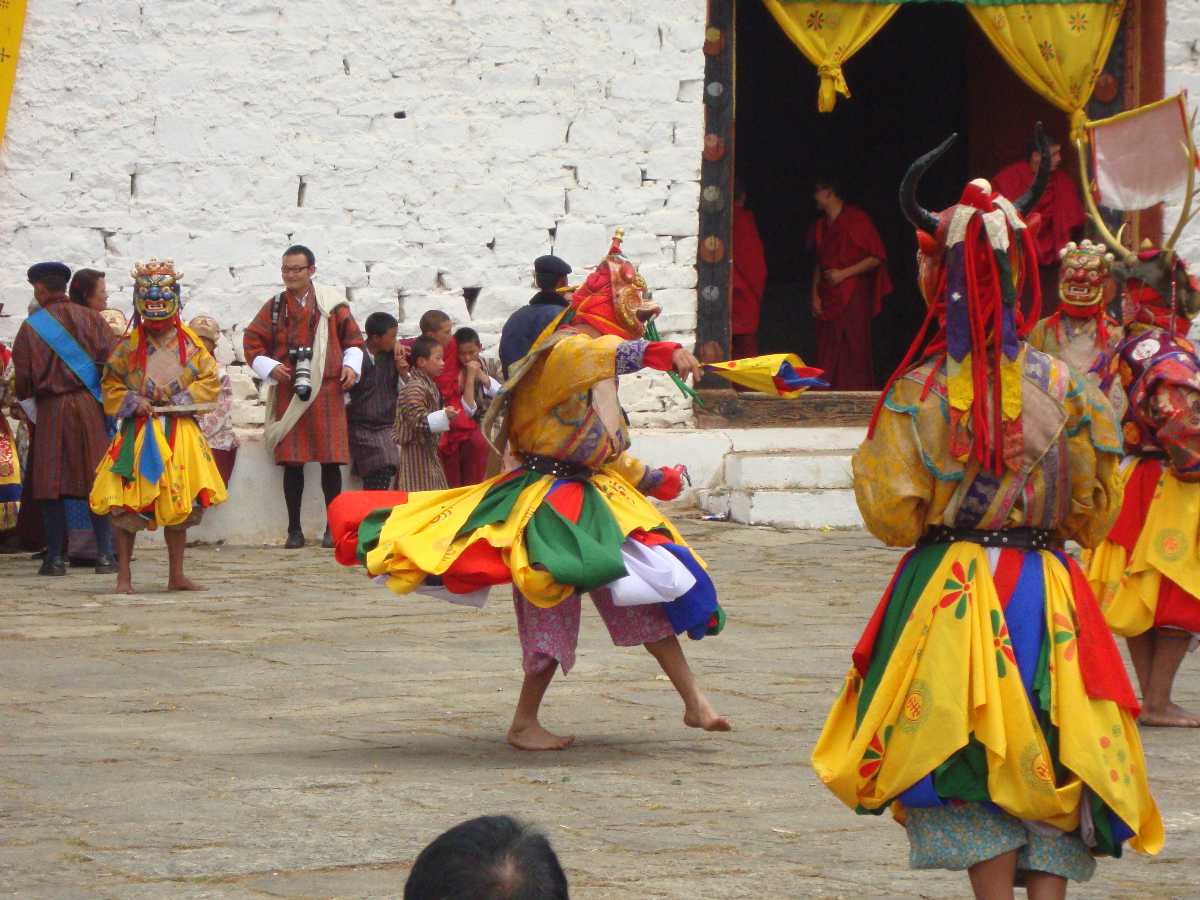 Festivities are in plenty in Bhutan, round the year. Few noteworthy festivals of December are
Tshechu festival
Druk Wangyel Tshechu
Things to do in Bhutan in December
1. Unravelling monasteries of Bhutan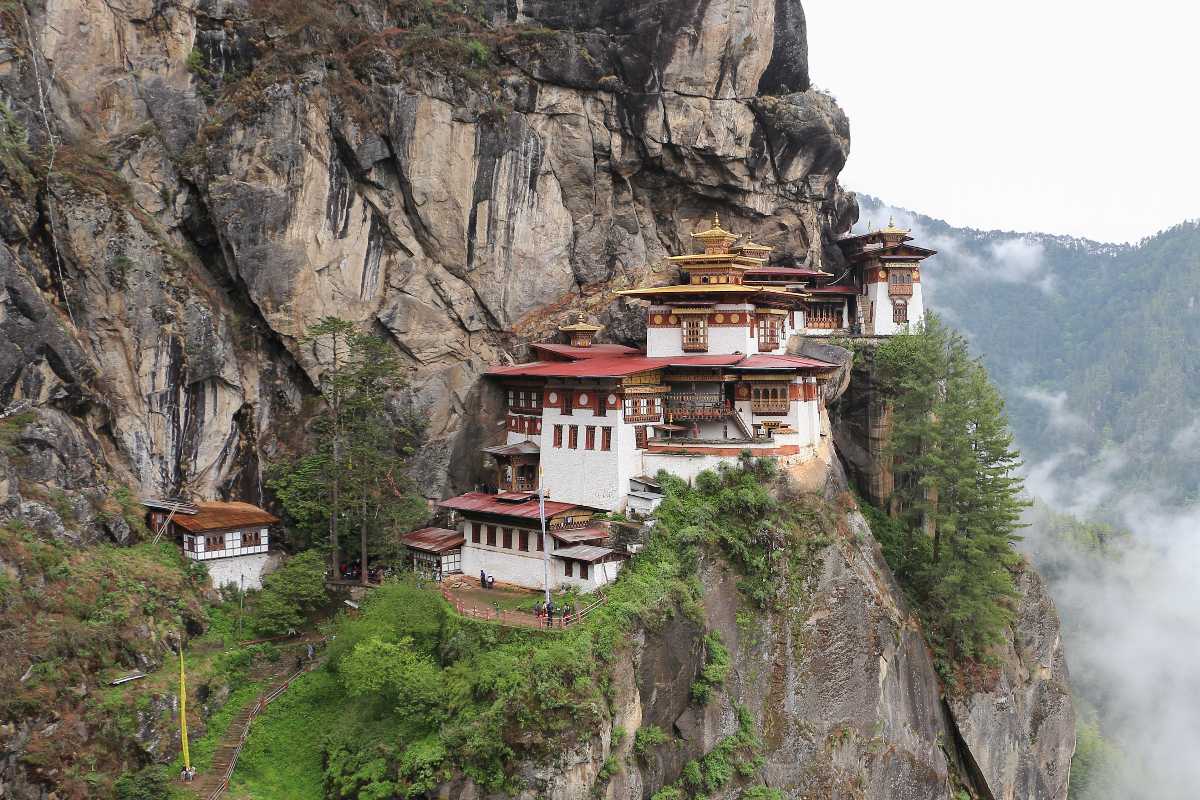 Bhutan and monasteries are synonymous. If one visits Bhutan and does not understand and feel the essence of its age-old monasteries, Bhutan will remain incomplete. The breathtaking monasteries all round adds to the beauty of the realm. The Taktsang Monastery in upper Paro valley at a height of 3120 metres with colourful flags swinging around and the golden prayer wheel makes it a heavenly place. The Cheri monastery or the
Tango Monastery
in Thimphu is another example of pure enigma and righteousness.
Kurjey Lhakhang
Monastery of Bumthang is one of the oldest monasteries residing in Bhutan, inheriting age-old traditions and history for years and years. The stout Cyprus tree beside monastery is assumed to be the old walking stick of Guru Rinpoche, also known as Padmasambhava, the Buddhist master of the 8th century. 
2. An afternoon in the Punakha Suspension bridge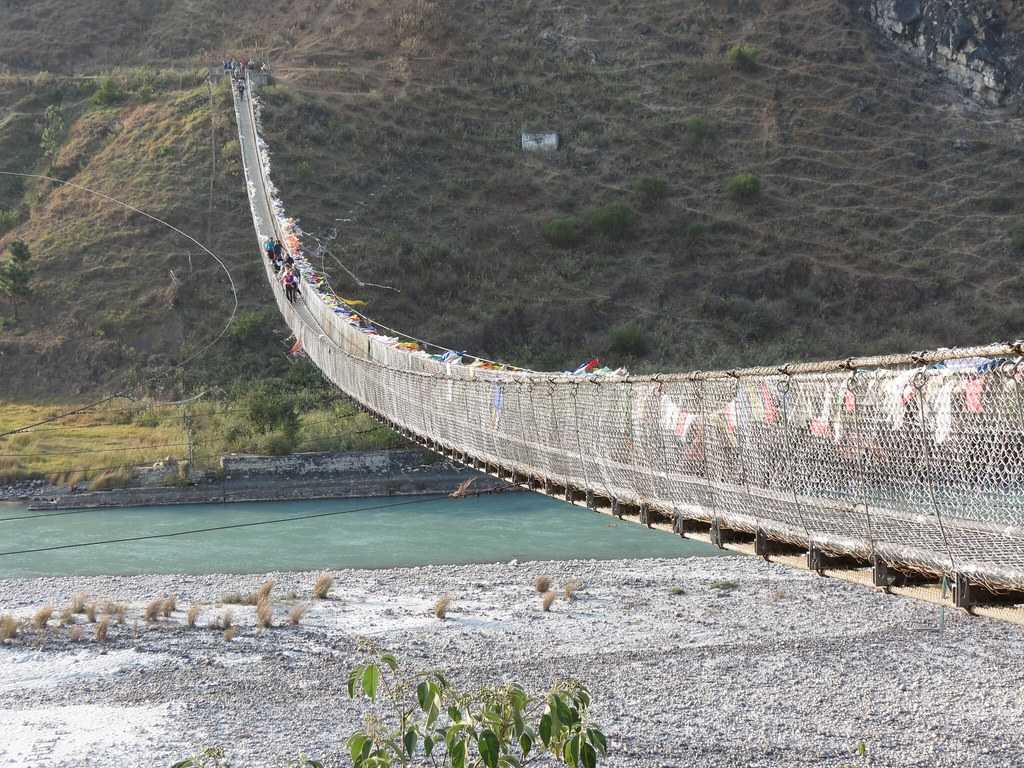 A sunkissed afternoon, mild wintry winds, high rise mountains, deep gorges, swinging valleys, dwindling river and the Punakha Suspension bridge - nothing can be called off a better evening than this. The 520-foot long suspension bridges form lucid connectivity with different regions across the Tsang Chu river, also known as the Po Chu river. From
Punakha Dzong
to Shengana, Samdingkha and Wangkha villages - this bridge acts as tough shoulder amongst all. The flapping flags, decorated all over, makes it more pleasant and cherishing experience.
3. A visit to the Royal Textile Academy of Thimphu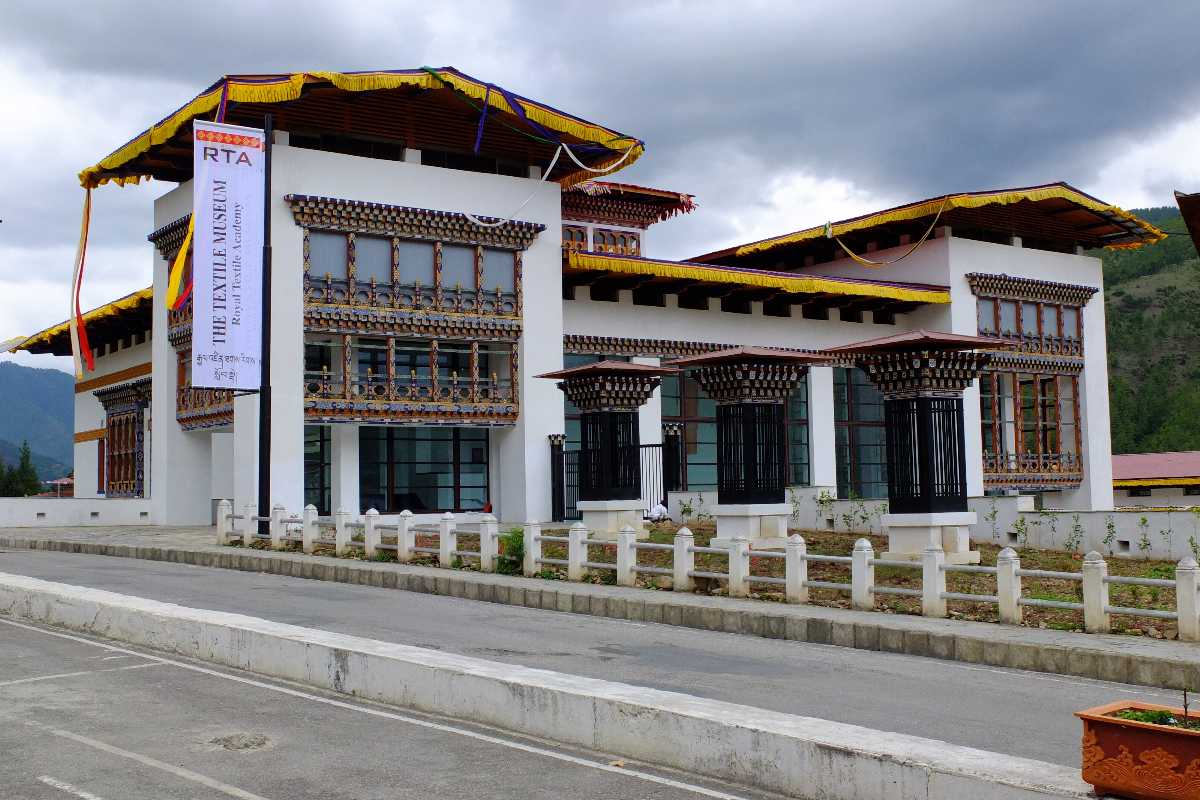 Bhutan's culture is a rich heritage and the Bhutanese strive to preserve this indigenousness over the years. A stroll through the Royal Textile Academy of Bhutan can well establish the fact. With an aim to preserve and also encourage weaving, which is an integral part of Bhutan's tradition, this textile academy came into existence in 2005. This academy train individual interested in Bhutanese weaving, paving the way for a more glorious future. A walk through the academy can give a fair share of Bhutan's peoples' everyday lives.
4. Wildlife at Royal Manas National Park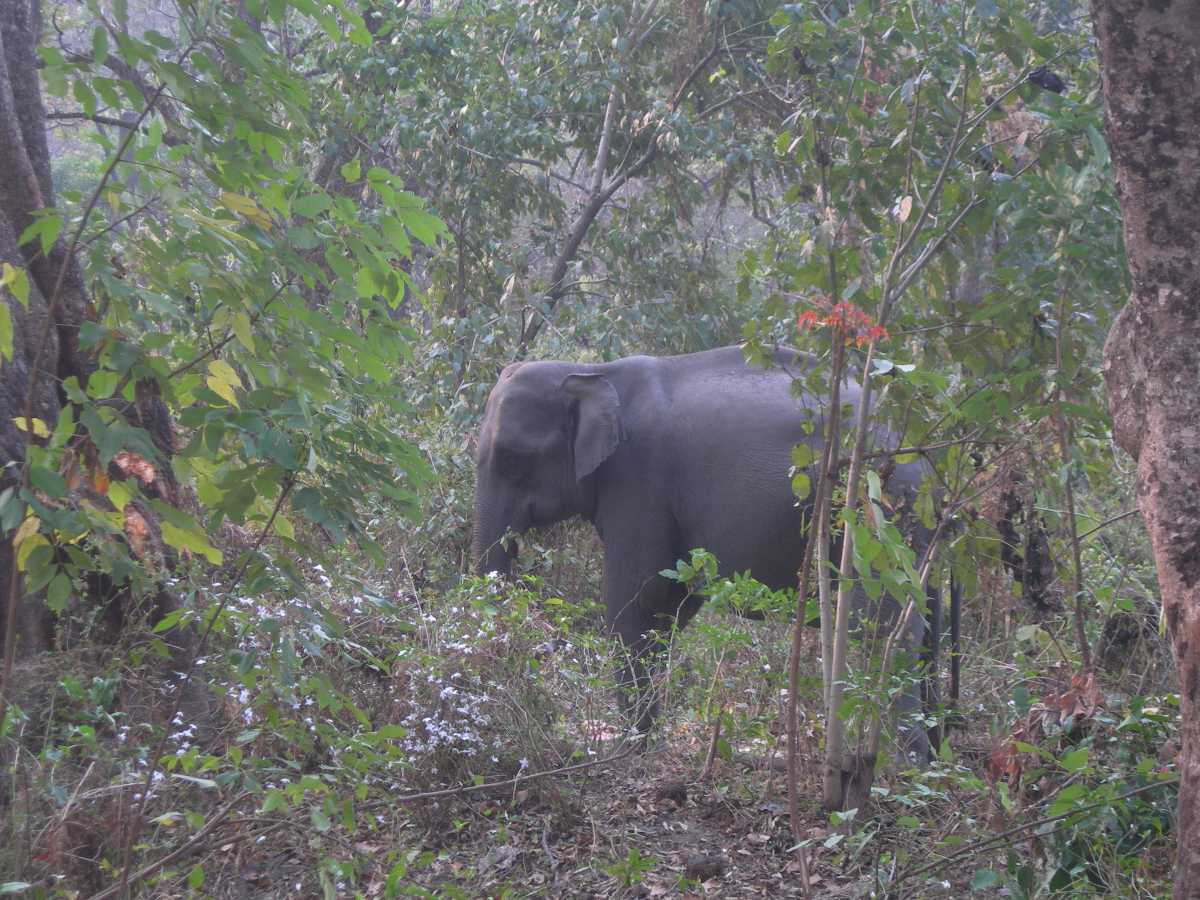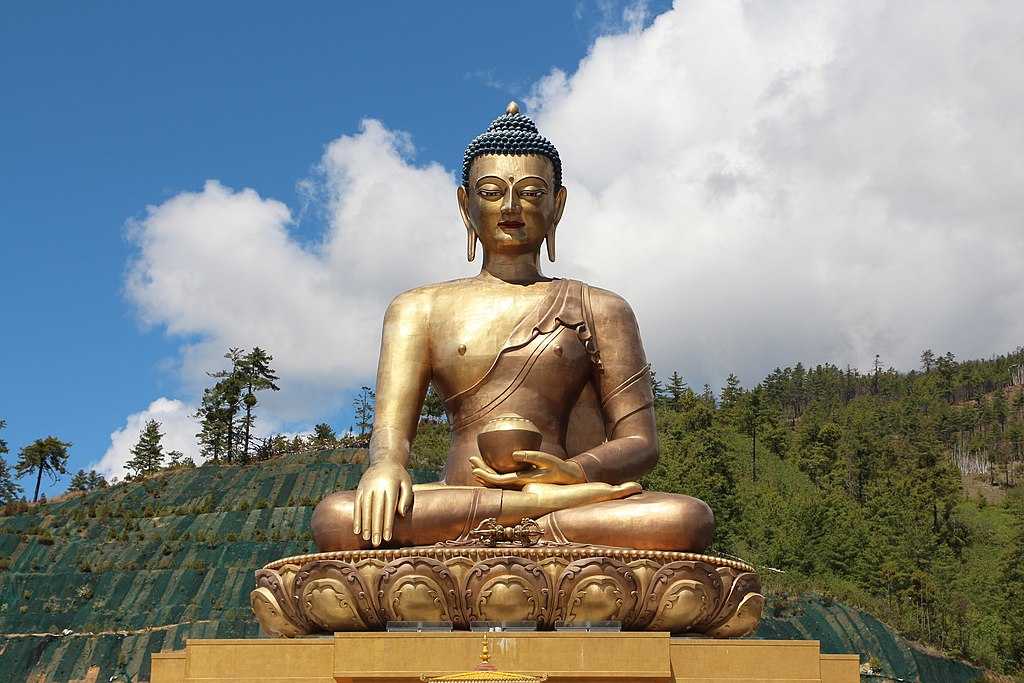 6. Trekking in the paths of Bhutan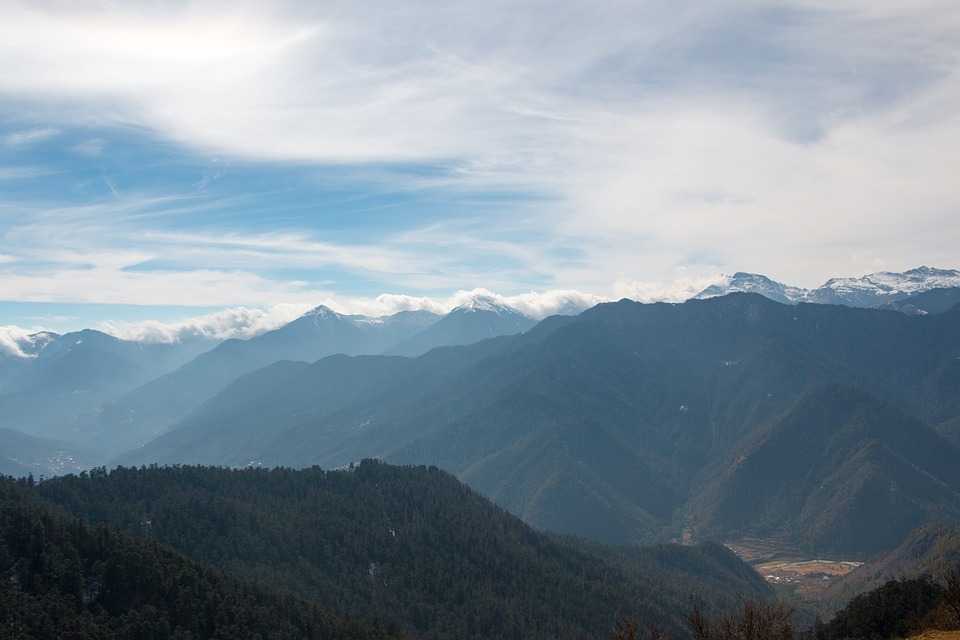 December in Bhutan without trekking for the nature lovers can a complete mistake. The sloppy twists and turns, the huge mountains, the small hill tracts make it more of a trekking spot among the trek lovers, all year round. With December, the smell of winter further accelerates the desire. Jigme Dorji National park has exceptionally adorned trekking routes with rhododendrons, Cyprus and blue poppy occasionally popping and posing the way. A trek in the Chele La pass, the highest motorable pass will certainly be a memorable one. The enchanting views of
Dochula Pass
and Tiger nest will keep one spellbound after a hard day of trekking the steep slopes. 
7. Rafting in the Mo Chu River
Tips while travelling
Bhutan in December tends to be cold. Carrying extra warm clothes as per necessity is a must.
Prior hotel booking in Bhutan in December is advisable. No one can really guarantee the influx of tourists at a given time. Always better to have a plan beforehand. 
Selling or buying tobacco is prohibited in Bhutan. So dare not to involve any in problems further.
There is nothing to worry in Bhutan when it comes to currency. Both the US dollar and Indian rupees are accepted over there. 
Hiking the trekking peaks up to 6,000 metres elevation is allowed. But mountaineering above is not permissible. The snow-clad higher peaks are regarded as divine stays of the gods and goddess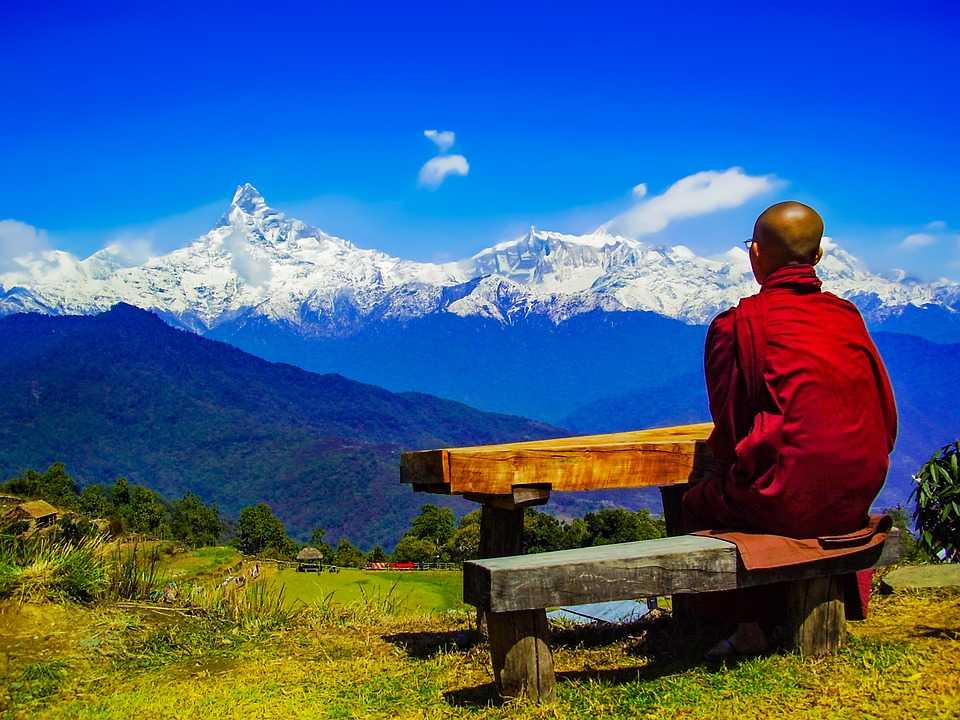 Bhutan is just not a tourist spot, but people make a home out of this lovely country often. The unforgettable memories that unfurl with Bhutan leave people in daydreaming about when to visit again.