For the ones who look for rush and for the ones who lean toward going to places that aren't run-of-the-mill, trekking in
Bhutan
is the best thing to enjoy! Situated in the lap of the eastern Himalayas, this most joyful spot on earth is a heaven waiting to be explored by the travellers worldwide. It has the ideal climate, the most inspiring environment, and the truly flawless mountains and valleys that will take away your heart and captivate your eyes!
Best Trekking Routes in Bhutan
When you finally decide upon visiting Bhutan for a trekking adventure, there are a few trek routes that you need to consider. Let's have a look at what they are:
1. The Druk Path Trek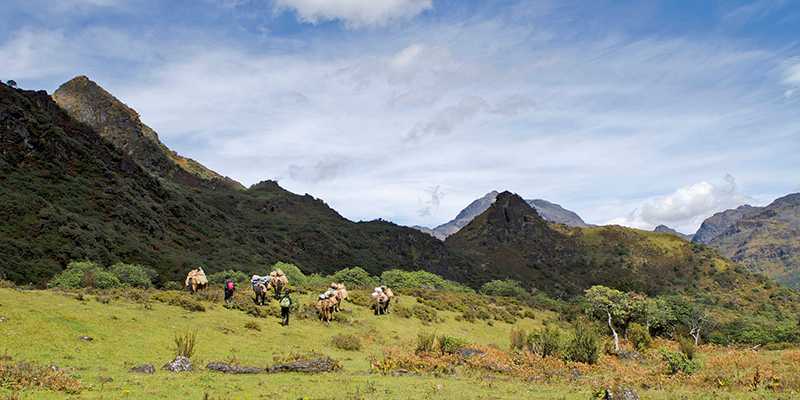 This trek is an incredible option as an alternative to the Bhutan hiking tours, as it gives a decent feel of the real vibe of a real trekking trip in Bhutan. It begins from
Paro
and takes you up to the mountains of Thimpu. In case you're not a professional at trekking and want to start your hiking adventure with something less taxing, Druk Path is just meant for you!
Price of the trek: Around 141675 BTN
Highlights: This is the best option for trekking for beginners. It presents gorgeous natural views of the Mount Gangkar Puensum, which is the world's highest unclimbed peak.
Best Time to Trek: March-June, September-October.
2. The Chomolhari Trek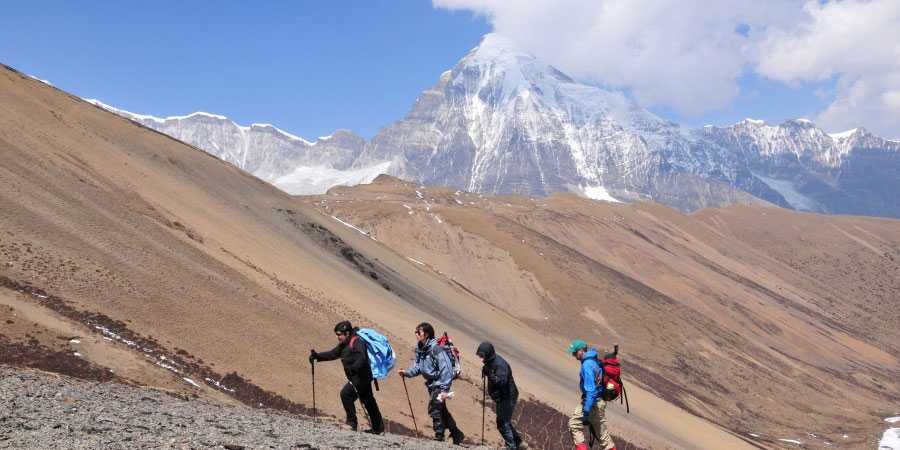 This is a tiring eight-day trek which will take you past the Bhonte La pass in Bhutan, that is around 16,000 feet and the Takhung La Pass, which is 14,829 feet above the sea level. It is also known for its moderate level of trekking difficulty amongst the trekkers worldwide. In case you are up for this trek, try scheduling it around the famous Cholmohari Festival, which is the annual event that rejoices the heritage of the local, nearby villages.
Price of the trek: Around 184177 BTN
Highlights: It is one of the most popular treks in Bhutan due to its moderate level of difficulty. Also, it offers a magnificent view of Mount Cholmohori.
Best Time to Trek: Mid-March to mid-May, September-November.
3. The Snowman Trek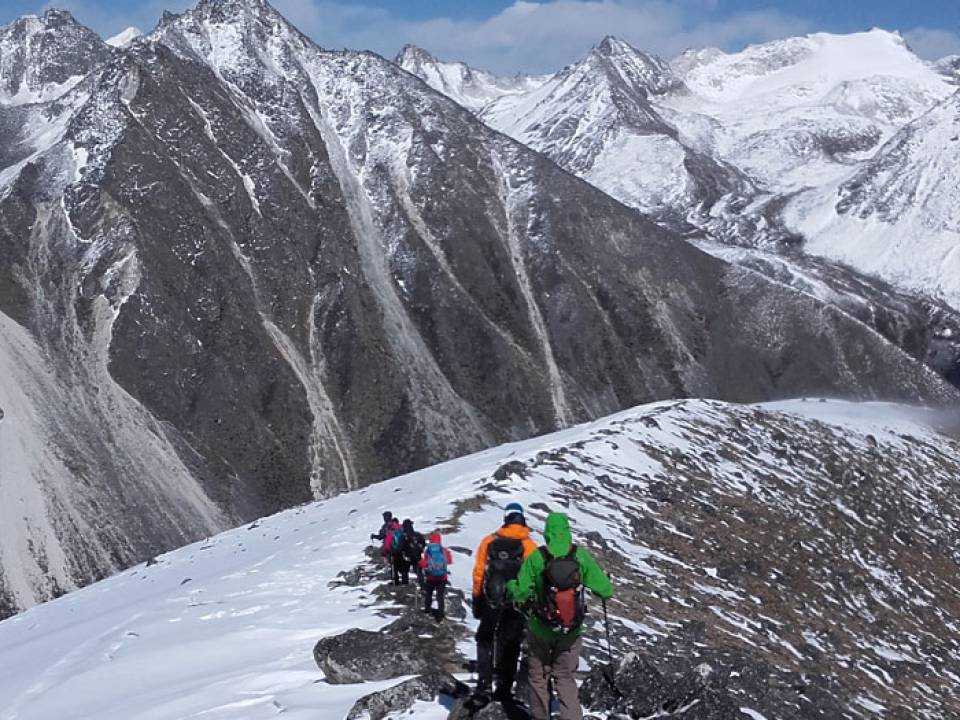 This one is one of the best treks in Bhutan and is loved by the trekkers from all around the globe. It is a long trek of 25 days and you will need to go through the mountainous border of the Tibet region and Bhutan. It starts from Paro and ends at Lunana. There are four passes, of around 16,404 feet, and this makes this trek ideal for the ones who are up for a challenging experience!
Price of the trek: Around 602118.75 BTN.
Highlights: This one is for the experienced hikers and is quite famous amongst them worldwide.
Best Time to Trek: September-October.
4. Dagala Thousand Lakes Trek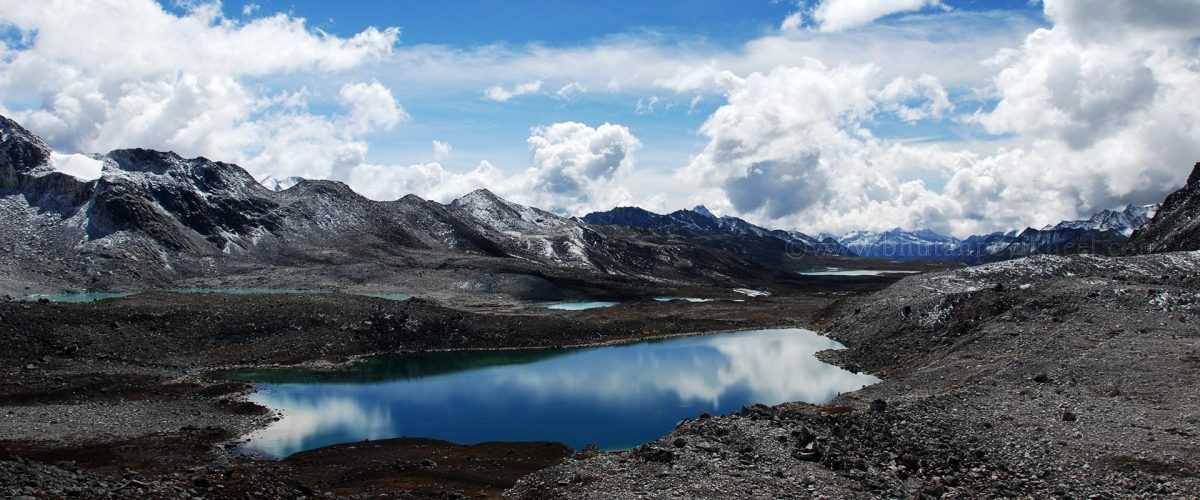 This one's 6 days, challenging trek and will take you up over the mountains. It will offer you with some magnificent views of the Mount Everest and
Kanchenjunga
. The trek passes along a number of 13 to 125 feet passes and it has a number of difficult ascents and descents all throughout.
Price of the trek: Around 170010.00 BTN.
Highlights: On your way through the trek, you will be able to experience local trout fishing, local traditional villages and encampments of yak herders.
Best Time to Trek: April-June, September-November.
5. Punakha Winter Trek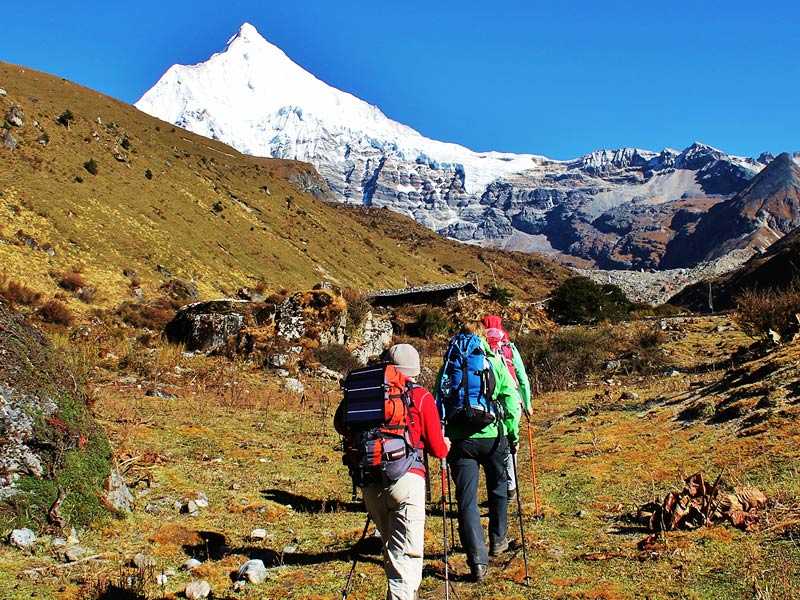 This one if the easiest trekking path in Bhutan with an altitude of only 11,150 feet. This four-day trek starts from
Thimphu
and ends at the beautiful valley of Punakha. It passes through some picturesque valleys, golden rice fields and beautiful forests.
Price of the trek: Around 106256.25 BTN.
Highlights: This trek is meant for the amateurs trekkers and is famous for offering the views of the Sinchula Pass and Phajoding Monastery.
Best Time to Trek: March-May, September-November.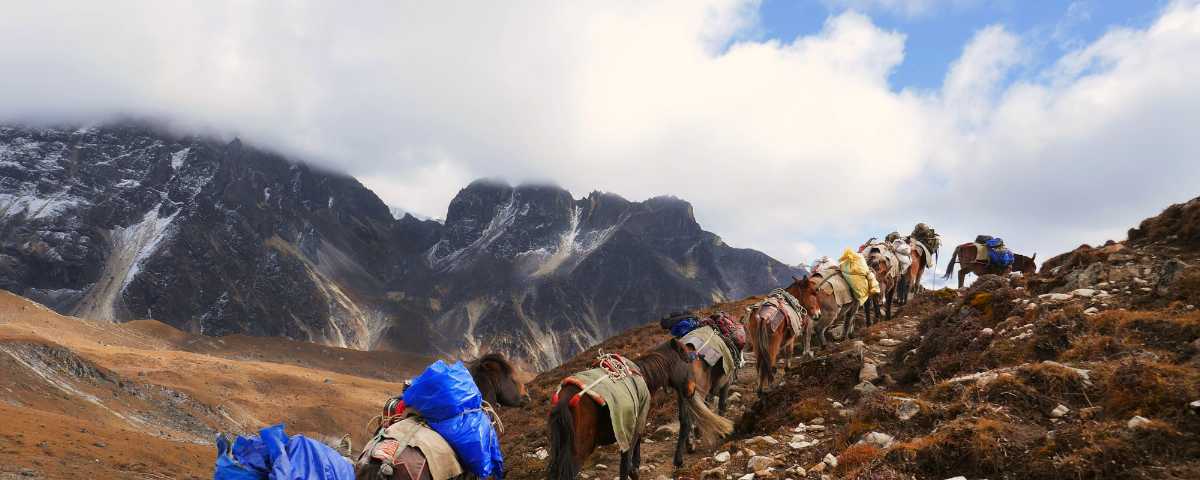 It is a short trek of only 3 days and is quite famous amongst those who are short of time. It begins from Dhur, a traditional local village, and will take you along the famous Drangela Pass, which is of 11,800 feet, some beautiful rhododendron and bamboo forests and a few other monasteries.
Price of the trek: Around 106256.25 BTN.
Highlights: This is an authentic local trek which will provide you with the real essence of hiking in Bhutan.
Best Time to Trek: March-May, Late-September-Mid-November.
Note: These prices vary according to the tour operators. You need to pay the amount to the tour operators before or after the trip (as per their rules). 
A Few Govt. Approved Tour Operators
Alliance International Tours and Travels

Email Address: [email protected]
Contact No: 02-330030 / 17851701
Website: discoverablebhutan.comEmail Address: [email protected]
Contact No: +975 1768 7018
Website: yeegaadventuretours.btEmail Address: [email protected]
Contact No: 17998540
Website: nytbgutan.com

Bhutan Enlightened Tours and Treks 

Email Address: [email protected]
Contact No: +975 17162440/ 17112747
Website: bhutanenlightened.com

The Bhutan Travel Specialist

Email Address: [email protected]
Contact No: 02 328765
Website: thebhutantravelspecialists.com
A Few Tips for the Trekkers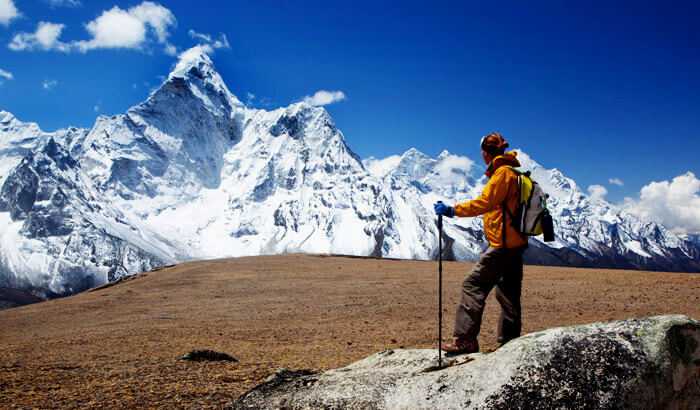 · Take your own trekking gear while on a trek in Bhutan.
· Get a medical check-up done before embarking on a hiking journey. It will let you know whether you are fit to take up the trek or not.
· Ensure that you carry along with a few essential medicines like paracetamol, aspirin, bandage, cough syrups, motion sickness capsules, etc.
· Carry goo amount of water and keep sipping onto it as much as possible by stopping at places between the treks. This will avoid sickness and dizziness.
· Check out the best time for trekking in Bhutan while planning your trip in order to avoid any natural calamities. Carry clothes as per the weather conditions.
· Most of the advanced trekking routes in Bhutan are in isolated areas. Hence, it is advisable to not go for a solo trek and stay near your team in order to complete the trek safe and sound.
· It is essential to take along a trekking guide and to follow all the trekking rules strictly as directed by them.
Trekking in Bhutan is undoubtedly a most astonishing and adventurous experience for hikers around the globe. No matter whether you are an amateur or an expert in trekking, you will get your fair share of adrenaline on whichever trekking route you choose as per the difficulty levels. Just ensure that you follow all the trekking guidelines and there won't be anything stopping you from enjoying your journey to the hilt!