The Preferred Way of Travelling from Nepal To Bhutan
The distance from the Himalayan country Nepal to the land of the thunder dragons is only about 627 kilometres, and the best direct travel option will be via flight from Tribhuvan International Airport to
Paro
International Airport. However, bus services are running from
Kathmandu
to
Siliguri
in
West Bengal
and from there you can either take a bus or taxi to reach
Phuentsholing
in Bhutan.
Nepal and Bhutan share their borders with
Sikkim
and Siliguri districts of West Bengal –to reach Phuentsholing or Paro from Nepal, you have to cover the overland route. If judged by the closest points of Nepal and Bhutan, the distance is only about 63 kilometres. The journey, however, is of about 404 kilometres on a flight or in case of road journey, around 180 kilometres from Siliguri (after reaching from Nepal) to Phuentsholing.
Nepal To Bhutan by Bus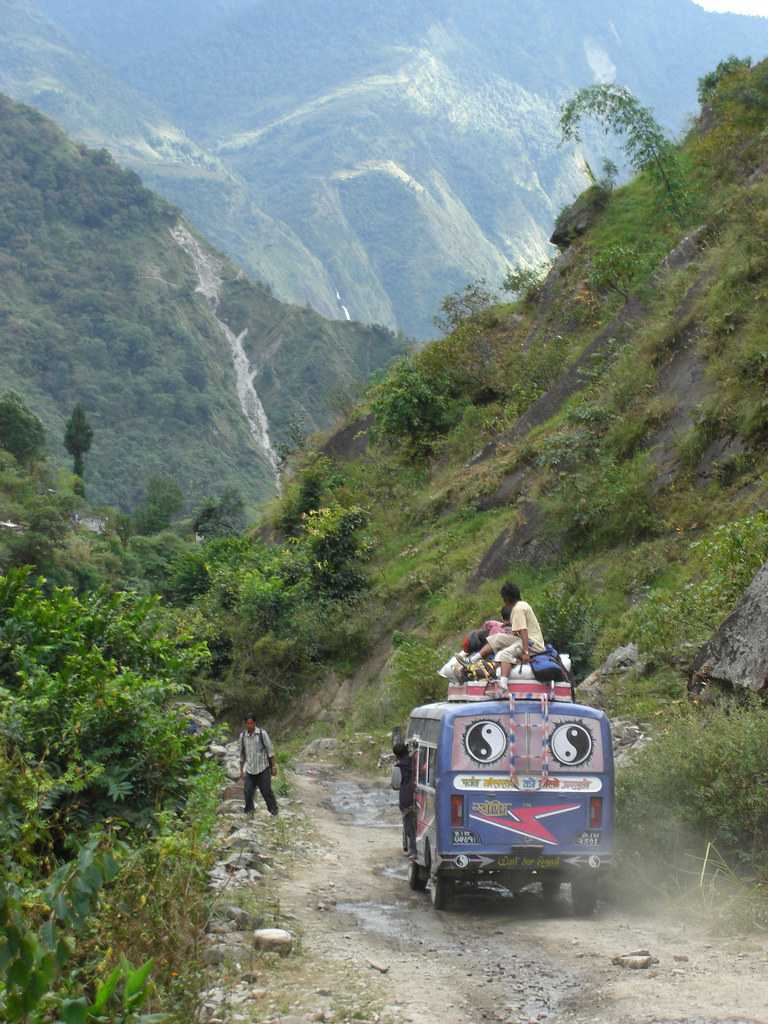 The overland bus journey from Nepal to Siliguri and then Siliguri to Phuentsholing is nearly 787 kilometres, of which the distance between Kathmandu and Kakarbhitta is 457 kilometres. Kakarbhitta is the border town of Nepal and closest to Siliguri –from Kathmandu, a direct bus journey to Kakarbhitta will take more or less 10 hours.
Bus Options Available
Kathmandu - Kakarbhitta - Darjeeling - Siliguri - Phuentsholing
Kathmandu To Kakarbhitta: As Kakarbhitta is the link between West Bengal and eastern Nepal, you have to take a regular bus to cover around 450 kilometres of distance. Kakarbhitta. Direct daily buses run between the capital city to border town, and from the bus stand, the border is only 100 meters away.
Air-conditioned and Wi-Fi enabled 35-seater deluxe bus departs from 3:30 PM and takes around 16 hours to reach.
Take a taxi to reach the
India
n border of Panitanki from the bus stop covering around a kilometre and check in to the Nepal Immigration office.
Panitanki (Raiganj) To Darjeeling, Darjeeling To Siliguri
Those who want a rest day in Darjeeling after the strenuous bus journey, this option is perfect.
From Panitanki, around 3 hours of bus journey will take you to Darjeeling where you can take a rest day or get a private taxi or bus to Siliguri that takes a maximum of 2 hours
. If you don't want this detour, follow the next route.
Panitanki To Siliguri, Siliguri To Phuentsholing
If you want to save a day and change of bus, the best, convenient and affordable option will be to reach Siliguri straight from Panitanki without stopping in Darjeeling.
Siliguri is only about 32 kilometres from Panitanki and being the closest rail station, the time taken by the bus is 40 minutes approximately.
You will have to verify your documents at Raiganj Immigration checkpoint situated over Mechi Bridge.
The Royal Bhutanese Government runs two buses at 7:30 AM and 1:30 PM respectively from Tenzing Norgay Central Bus Terminal. Once every day a bus runs from Bhutan Post in Phuentsholing to Thimphu –the duration is six hours, and the fare is 200 NRs.
Time Taken: 10-16 hours from Kathmandu to Kakarbhitta. Maximum 6 hours to reach from Siliguri to Phuentsholing on the bus.
Cost: Around 1680 NRs for Kathmandu to Kakarvitta bus, INR 2,900-3,600 for Darjeeling to Siliguri on taxi and INR 100 on the bus and INR 180 for Siliguri to Jaigaon or Phuentsholing.
Nepal To Bhutan By Car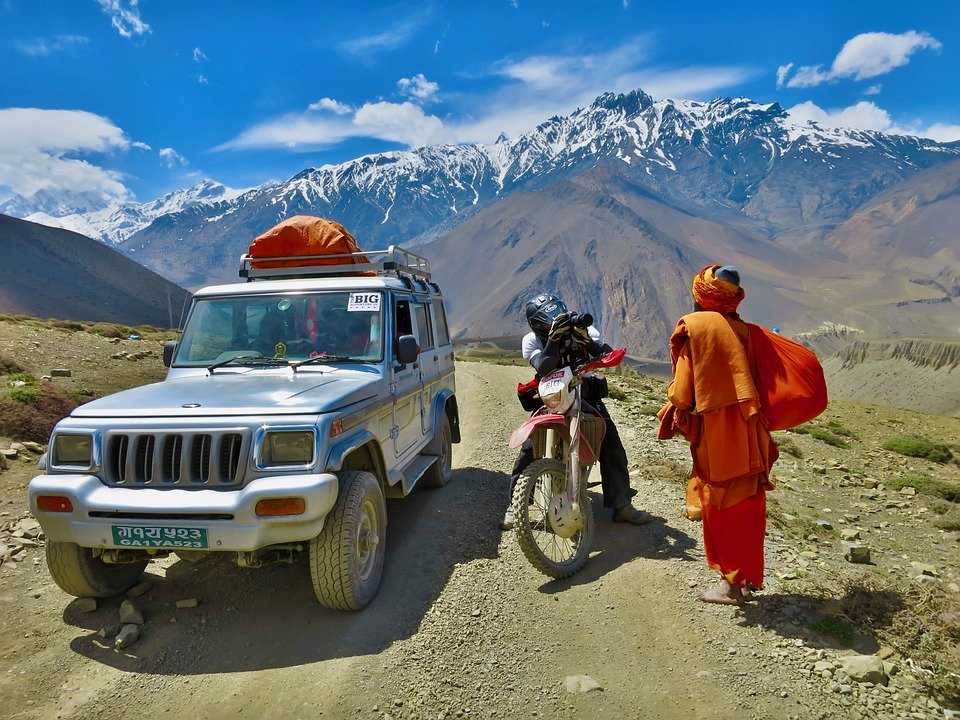 Apparently, on a private or rented car, reaching Phuentsholing from Nepal is only a matter of 8.5-9 hours if you drive consistently at 50kmph speed. If you have an international license, you have permission to operate in India and Nepal for one year, but in case you are on a self-drive or rented car, comprehensive insurance is required that is on the costly side. In Bhutan, foreign citizens except Indians have to bring their private vehicle and river as they are not permitted to drive their car.
Route Options
Kathmandu-Kakarbhitta-Siliguri Route (Via E-W Highway/AH2) [10 hours, 457 Kms]
From Kathmandu to Kakarbhitta, it is a 10 hours journey to cover 457 kilometres Via E-W Highway/AH2. From Kakarbhitta to Siliguri, it takes only 40 minutes to cover 27.8 kilometres on AH2.
Siliguri-Hasimara-Phuentsholing Route (Via NH17 And NH317A) [3.5 hours, 140 Kms]
The distance between Siliguri and Hasimara is around 140 kilometres, and on car, it will take 3.5 hours at the most through Mal Bazar and Nagrakata. Fromm Hasimara, take the NH317A to reach Jaigaon, the last village on the India-Bhutan border and from there to Phuentsholing. The route is 19.6 kilometres long, and with medium traffic, you can cover it within 45 minutes.

Road Conditions
The road from Kathmandu to Kakarbhitta is in excellent condition (a few potholes are there which is tolerable) even though it was constructed more than ten years ago. On the way to Hasimara, you might face traffic and narrow roads, but the rest of the route is fair enough.
Nepal To Bhutan By Train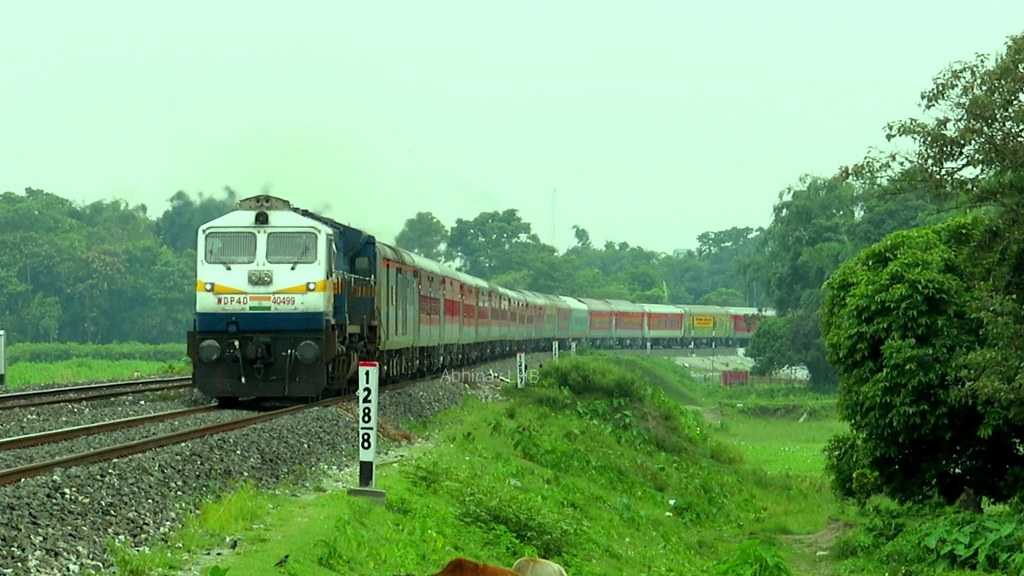 Birgunj
,
Janakpur
, Siliguri, New
Jalpaiguri
, and Hasimara are the railway stations connected indirectly from Kathmandu. There is no train facility in either Bhutan or Nepal –you can take a car or bus to reach the Panitanki and from there to the stations mentioned above, take a train and then take taxi or bus to reach Phuentsholing. The train routes run cross-border and are connected with Birgunj Junction and Janakpur Junction near the Nepal border. The cross-border lines run between Birgunj and Raxual covering 6 kilometres as well as Bardibas and Jaynagar covering 69 kilometres through Janakpur. You can also get to New Jalpaiguri or Siliguri and take a train to Hasimara crossing Nagrakata –the duration of the journey is around 4-5 hours at the most.
Train Options Available
Raxaul-Barauni-Hasimara (732kms minimum in total)
13022 Mithila Express (daily), 13044 Raxaul-Howrah Express (Thursday, Saturday), 07092 Raxaul-Secundrabad Special (Friday), 07006 Raxaul-Hyderabad Special (Sunday)
15484 Sikkim Mahananda Express (daily), Kamakhya Capital Express (Monday to Thursday), 19305 Indore-Kamakhya Weekly Express (Friday)
Cost: Around 700 INR for A/C 2-tier from Raxaul to Barauni, 300 INR for Sleeper Class from Barauni to Hasimara

Duration: Over 30 hours
From Kathmandu, take a car to Birgunj, which is 136 kilometres and takes 5 hours. From Birgunj, Raxaul Junction in
Bihar
is only 12 kilometres away and takes 30-40 minutes in a car. From Raxaul, you can take a train to Barauni Junction –there are many weekly or daily trains available, and they make a maximum of 7 hours to complete the journey. From Barauni, you have to take another train to Hasimara, which is about 520 kilometres away and takes 14 hours. On reaching Hasimara, take a bus or taxi to reach Phuentsholing and another taxi from there to Thimphu.
Janakpur-Jaynagar-Barauni-Hasimara (700Kms)
13136 Jaynagar-Kolkata Weekly Express (Sunday), 18606 Jaynagar-Ranchi Express (Sunday, Wednesday, Friday), 13186 Gangasagar Express (daily)
Barauni to Hasimara trains is mentioned on the above point.
Cost: INR 700 for Jaynagar-Barauni train (A/C 2-tier), 300 INR for Sleeper Class from Barauni to Hasimara

Duration: 30 hours, more or less.
Although the railway line was to be inaugurated between Jaynagar and Janakpur, there is still no surety of such from the authority. So it is better to take a bus or taxi from Kathmandu, which will take around 12 hours to reach Janakpur and then take another cab to reach Jaynagar covering 28.4 kilometres. Depending on the trains, from Jaynagar to Barauni, the time taken is 3-5 hours. On the route mentioned above, you will find the details of the train service from Barauni to Hasimara.

Siliguri-Hasimara (140 Kms)
13149 Kanchan Kanya Express (daily), 15484 Sikkim Mahananda Express (daily), 19305 Indore Kamakhya INDB GHY Express (Saturday), 13248
Patna
Kamakhya Capital Express (Monday to Thursday), 15661 Ranchi Kamakhya Express (Thursday)22511 Karmabhoomi Express (Friday)
Cost: INR 700 (A/C 2-tier)

Duration: 3-4 hours
On-road, the distance between Hasimara and Siliguri is only about 140 kilometres, and the most convenient option will be to reach Kakarvitta on a bus from Kathmandu, take a taxi to come to Panitanki in Indian border and the bus to Siliguri.
Nepal To Bhutan By Flight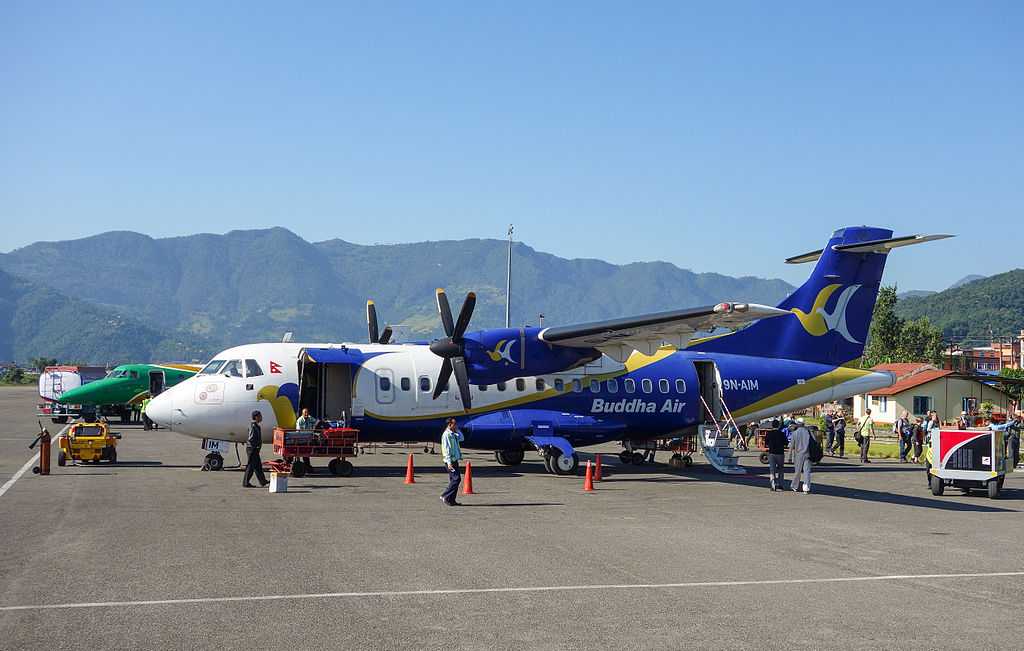 The best option to reach Bhutan from Nepal is on a flight, i.e. from Kathmandu Tribhuvan International Airport to Paro International Airport. On the flight, the distance between the two airports is 404 kilometres, and it takes around 1 hour and 15 minutes. Only Druk Air (the government airline) and Bhutan Airlines (the private airline) operate flights between the two countries. Apart from Tuesday and Thursday when only one flight is scheduled, on other days of the week, there are few flights daily. In total, around 11 flights are flying between Paro and Kathmandu. Try to take the left window seat for a magnificent view of the Himalayas. You will get an allowance of 30kg luggage, complimentary drinks, and in-flight meals.
Flight Options Available Kathmandu To Paro (KTM to PBH)
Cost: INR 16,535 to 17,550 i.e. USD 200 for one-way flight on economy class.
Make sure to get return tickets at the same time as, without an outbound ticket, you are not permitted to enter Paro.
Druk Air has daily flights at 9:45 AM, 1:20 PM or 2:30 PM.
Cost:
In economy class, the fare is USD 234, and in business class, it is USD 280.
Time:
Flight KB 4001 departs at 7:45 AM, KB 401 at 9:45 AM, 1:20 PM and 2:30 PM.
Direct flights from Kathmandu to Paro take off on Sunday, Monday, Wednesday and Friday mostly from 3 PM to cover the route in 1 hour 15 minutes and sometimes from 10:20 AM or 2:10 PM to cover the route in around one hour.
Cost:
The cost is USD 240 in economy class and USD 280 in business class.
Time:
The B3 774 departs at 10 AM, 10:20 AM, 2:10 PM and 3 PM respectively.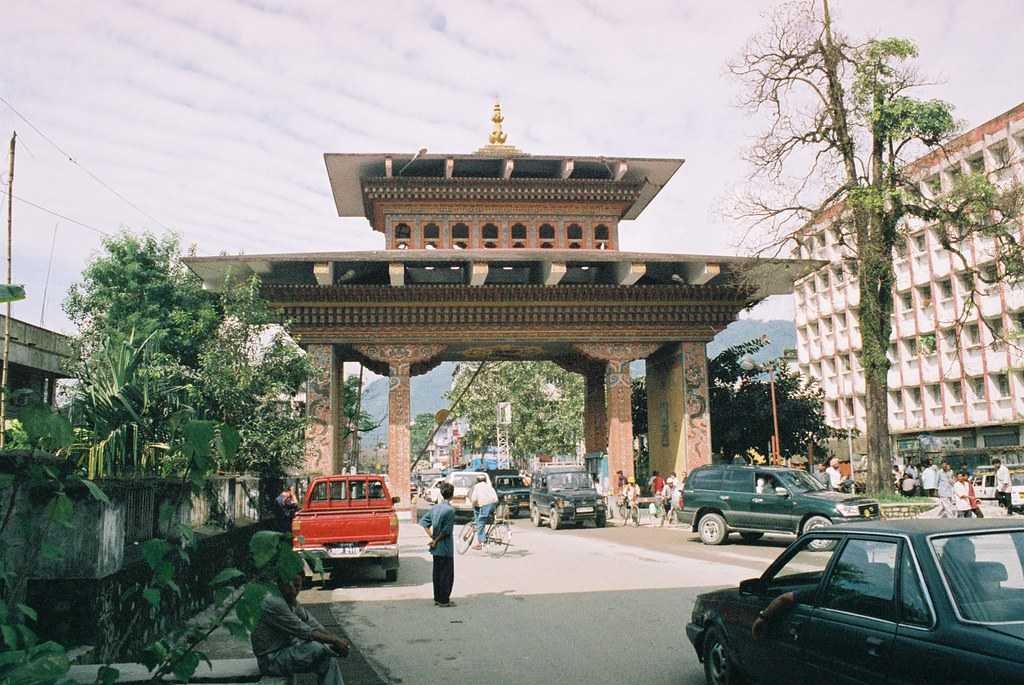 Without a valid visa, travel permits, and valid ID proof (Passport, Voter ID card, PAN card, Driving license, etc.), you will not get a flight booking. So, it is better to get your itinerary planned by a tour operator who will verify your documents and get a confirmation from TCB –Tourism Council Of Bhutan.