Hot springs, which are known as Tshachus, are known for their medicinal properties and are found in different parts of
Bhutan
. It has been used for centuries by the locals to cure different kinds of body ailments, especially arthritis. The popular tradition amongst Bhutanese is to visit hot springs during the winters. Thanks to the plethora of medicinal flora and multifaceted traditional healing practices dating back to the 7th century, Bhutan has an ancient name 'Menjung' which means the land of medicinal herbs.
Benefits of Hot Spring Therapy
The water can cure skin diseases, headaches, tuberculosis, and other diseases. After a tiresome trek or a casual day during the trip, tourists often take 2-3 hours of hot spring bath to ease the muscles. This is followed by hot stone baths or 'Menchu' to boost blood circulation and reduce joint pain. In Menchus, the river stones, heated for hours in open fire, are dipped into the bath.
It is said that many visitors often travel all the way to take a holistic bath in the hot springs, to get cured of joint pains, arthritis and sinusitis.
Bhutanese Beliefs about the Hot Springs
According to Bhutanese spiritual beliefs, the hot spring (tshachu), mineral spring (drubchu) and medicinal water (smenchu) have originated from the blessings of Lord Buddha and Bodhisattvas. These holy water sources are located in the sacred sites, and it's very important to the local population of Bhutan.
Popular Hot Springs in Bhutan
For a hot spring therapy, your best time to visit is during winter and monsoon. Gasa Tshachu and Gayza Tshachu from Gasa, Chuboog Tshachu and Koma Tshachu from
Punakha
, Dhur Tshachu from
Bumthang
, Gelephu Tshachu from Sarpang, Duenmang Tshachu from Zhemgang, Pasalam Tshachu, Yoenten Kuenjung Tshachu and Khambalung Tshachu from Lhuntse are some of the renowned hot springs in Bhutan. All these are accessible from
Paro
.
1. Gasa Tshachu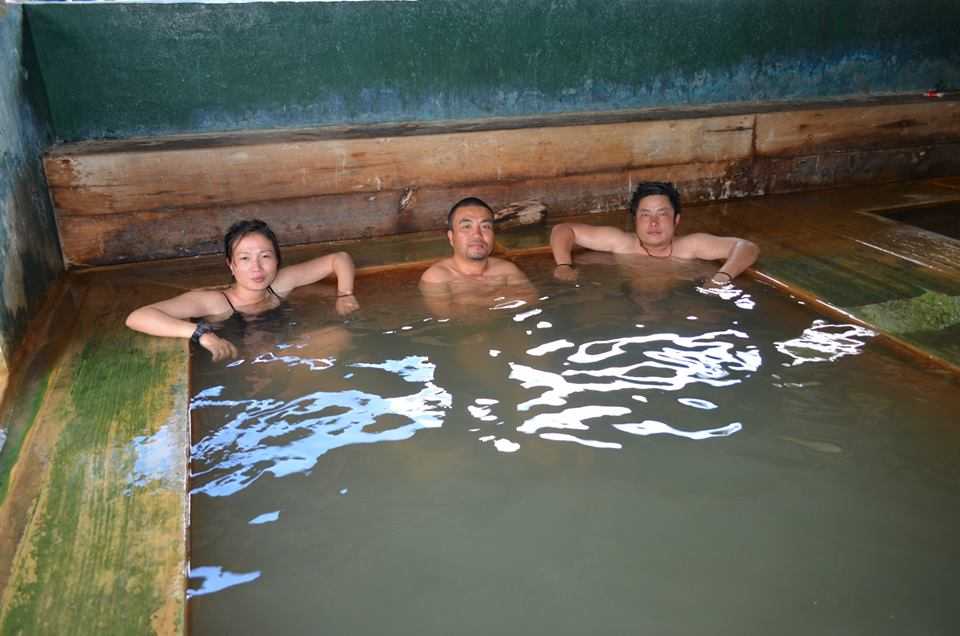 Location: In north-western Bhutan, 47kms from Punakha and 134kms from Thimphu.
Tips: Road condition is moderate. Public transport not available –take light or medium-duty vehicle.
Accommodation: No hotel is there, but you can stay at any of the four guesthouses. Watersheds are open 24x7. There are private bath and compound lighting.
The small gorge on Mochu's right bank is famous for the Gasa Tshachus which are formed on flat land at the Gasa Tashithongmoen base. Four concrete ponds are there with 3 feet depth to heal different ailments, and each of the ponds can accommodate twelve people under the roof at one time. Sinusitis, arthritis, skin disease, tuberculosis, rheumatism, ulcer, indigestion etc. can be healed if you spend a prolonged period soaking in the ponds. After or before taking a bath, you can pay a visit to the monastery of Dendup Norzang.
2. Dhur Tshachu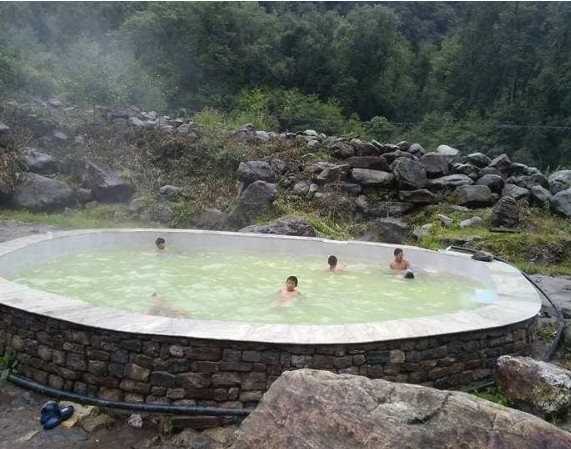 How To Reach: Reaching here without any guidance is problematic – it is better to get in touch with a local trek operator. There are numerous hikes arranged from Bumthang, and it takes a strenuous three-day trek to reach Dhur tshachu.
Among the most spectacular Tshachus in the entire Himalayan region, Dhur Tshachu is a hiker's paradise nestled in the lap of the mountain, off the beaten path. Surrounded by dense thickets, this hot spring seems like a reward to the tired body after a tiresome trek for three days. Apart from taking a bath to ease up from body aches, you can explore the pristine natural beauty in serenity.
3. Chuboog Tshachu

Location: On the Pho Chu banks, it takes a whole day to reach from Punakha Town.
How To Reach: The road is inaccessible on vehicles, and if you are not up for trekking, there are mules and ponies on hire. If you are trekking from Woolathang, it takes about 3 hours to reach the tshachu.
The Chubu or Chuboog tshachu overlooking the Pho Chu has two ponds separated by a concrete barrier. While the first hot spring is known to cure stomach ailments, tuberculosis, and dermal diseases, the second spring is known to have curative properties for diabetes and muscle sprains.
4. Gelephu Tshachu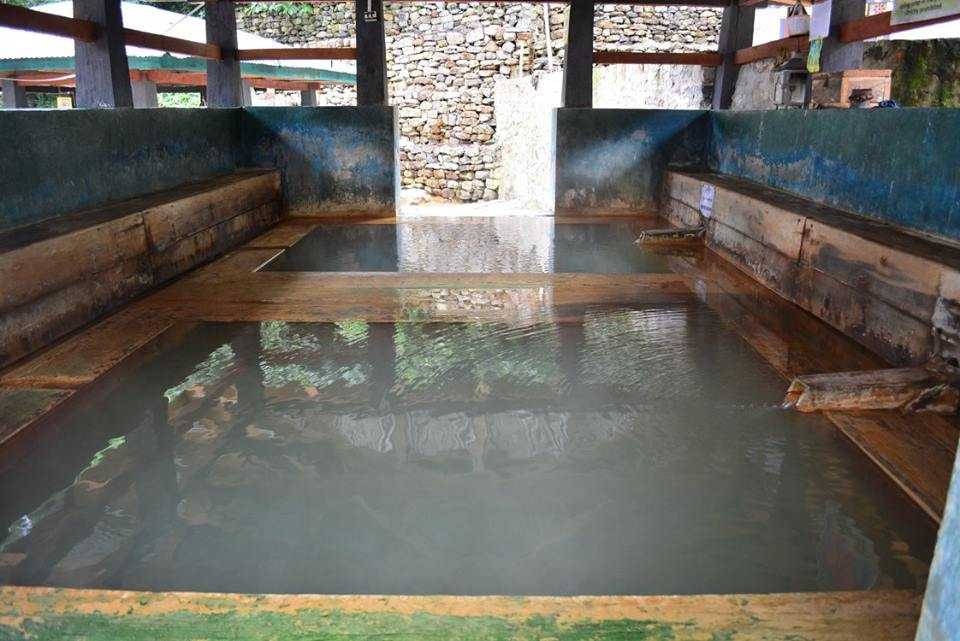 Location: In southern Bhutan, it is nestled around 15kms uphill from Gelephu town.
Accommodation: 3 guesthouses are there to accommodate about forty visitors, and visitors can also pitch their tents around. The administration of Gelephu Dungkhag is making renovations and newer additions to welcome the increasing visitors every year.
Opened for visitors in 1962, Gelephu Tshachu is accessible on vehicles from Gelephu town, and most visitors arrive during winter. There are five pools in the shape of wells, and they have therapeutic properties to offer relief from skin ailments, arthritis, muscle wounds, stomachache and fistula.
People from all around the world come here to get a massage after Menchu therapy or hot stone bath.

5. Duenmang Tshachu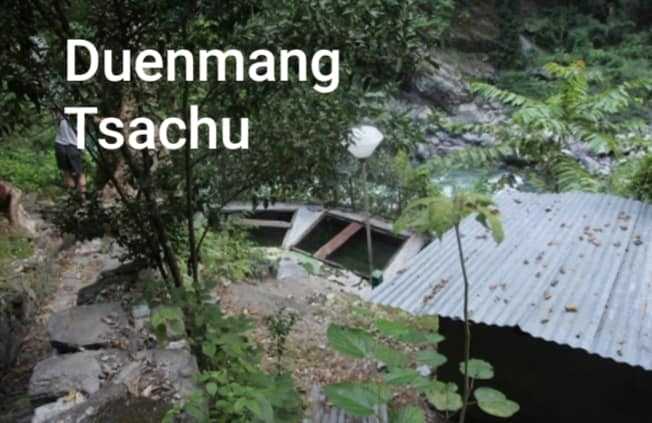 Location: On the base of Kamjong Hill and the banks of Mangde Chu, it is located in the remote hamlet from the Kheng region.

How To Reach: It is accessible on vehicle from Tingtibi town and from there it takes about an hour to arrive at Gomphu town. Quite steep and strenuous trek for about 45 minutes to one hour from Gomphu will take you to Duenmang. Those who are not physically strong can hire a pony or porter for carrying luggage during the trek.

Accommodation: There is no hotel, but two guest houses are for accommodation, and you can also pitch a tent around the area.
History and Fact Check of the Hot Springs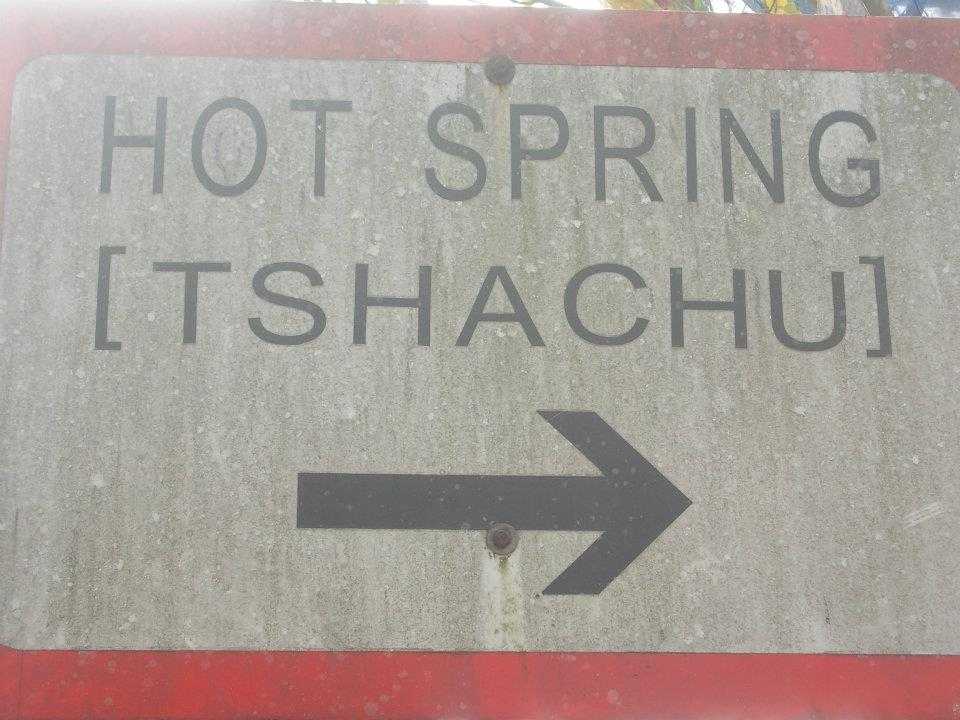 The Institute of Traditional Medicinal Services had documented Tshachus and classified them according to their therapeutic properties as written in the ancient textbooks. It Twas mentioned that the hot springs contain coal (rdo-sol), limestone (rdo-sho) and sulphur (mu-zi). Dorji and Wangchuk from the institute researched about it and came up with the list of popular Tshachus in 2007.
The water from rainfall and snow accumulates underground, slowly seeping deep down until reaching a solid rock layer. The underground water is collected in pools, heated by the earth's energy and eventually comes up to surface through cracks in the earth's crust, thereby forming hot springs. As these springs are rich in dissolved minerals, they have significant healing properties to mind and body.
A famous hot spring therapy site for local people, Duenmang or Kheng Tshachu gets around 800 visitors every year, especially during November through March. Although there were four hot springs initially, now you will find six springs to cater to increasing visitors. Trash bins, water taps, and toilets are set up at regular intervals in the area, and the path surrounding the springs is secured by railings and shaded with canopy.