The country which prides itself because of it's Gross Happiness Index rightly has enough reasons to keep its citizens as well as the tourists happy. Featuring undulating topography, the little Himalayan nation is famous for its extremely high altitudes and precipitous mountains and pristine nature. With a number of rugged, untamed rivers meandering through its map,
Bhutan
offers the perfect destination for river rafting. Mo Chhu,
Paro Chhu
in
Punakha
, Sankosh River, Mangde Chhu, Wang Chhu, Puna Tsang Chhu and the
Dangme Chhu
are considered to be the best for rafting due to their easy access and safe course.
While river rafting is considered to be safer, white water rafting is more thrilling and adventurous. Whitewater is when a river forms a bubbly or aerated and unstable current which appears white and hence, the name whereas river rafting is done in a more calm topography of the river although it may have different levels.
Classes of difficulty of River Rafting
Based on the various scales of difficulty, there are six levels of river rafting:
Level 1: Little rough areas which require minimal manoeuvring and basic skill.
Level 2: Some rough water and may need some manoeuvring with basic paddling skills.
Level 3: Include small waves and require significant manoeuvring with some experience in rafting.
Level 4: Whitewater, medium waves, rocks and a considerable drop. Sharp manoeuvres may be needed with exceptional rafting experience.
Level 5: Whitewater, large waves, large volume, large rocks and hazards, the possibility of a large drop and needs precise manoeuvring. Full mastery of rafting is necessary.
Level 6: Class 6 rapids are considered to be so dangerous that they are effectively unnavigable on a reliably safe basis. Even full mastery of rafting may not be safe and there is the likelihood of serious injury or death.
Cost of Rafting and Kayaking in Bhutan
Although prices vary according to the rafting service provider and the seasons, river rafting in Bhutan, on an average, costs within BTN 2,000 to BTN 3,500 during the peak seasons while it would cost about BTN 1,500-BTN 1,000 during off-seasons.
Places of Rafting in Bhutan
1. Po Chhu
Po Chhu River is more of a whitewater rafting due to its rapids and is quite adventurous. The view is breathtaking and one passed the longest suspension bridge in its course. If you are looking for an adrenaline rush, this would be your chance to have it all in the 16 km course.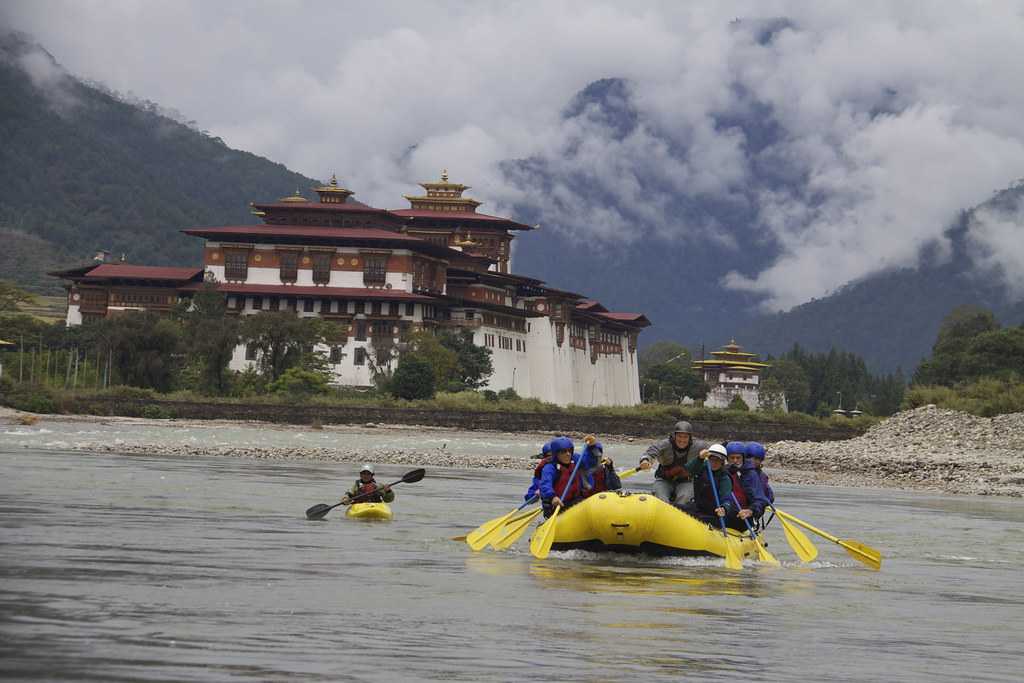 Service Provider: Druk Rafting Service
Website: raftingbhutan.com
Best Time: Throughout the year
Location: Punakha Valley
Level: Class II-III+
2. Mo Chhu
In the course of 10 km which takes about an hour and a half to complete, one can see different migratory birds, the royal palace and float on the lowest part of the valley with gentle rapids. Children too can raft in this particular area.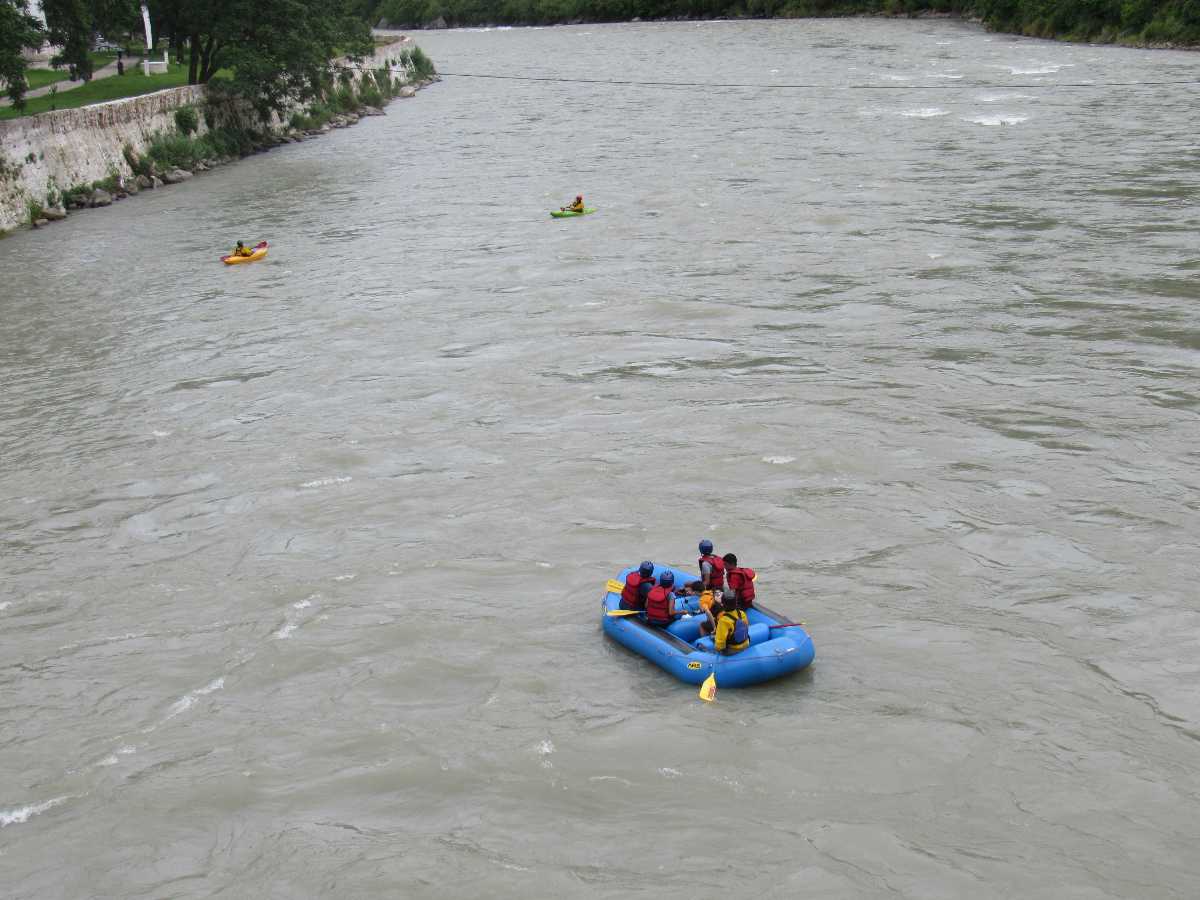 Service provider: Druk Rafting Service
Website: raftingbhutan.com
Best time: October- April
Location: Punakha Valley
Level: Class I-II
3. Paro Chu
The Paro Chhu or Paro River flows from the south of Mount Jomolhari through mountain meadows and gorges before it enters the Paro Valley. It offers an exciting spot for whitewater rafting with a few warm-up rapids at the initial course and later on, with rough ones. One can stop at the Iron Bridge at Tachog Lhakhang built by Tibetan monk, Thangtong Gyalpo and admire the paintings inside the bridge towers.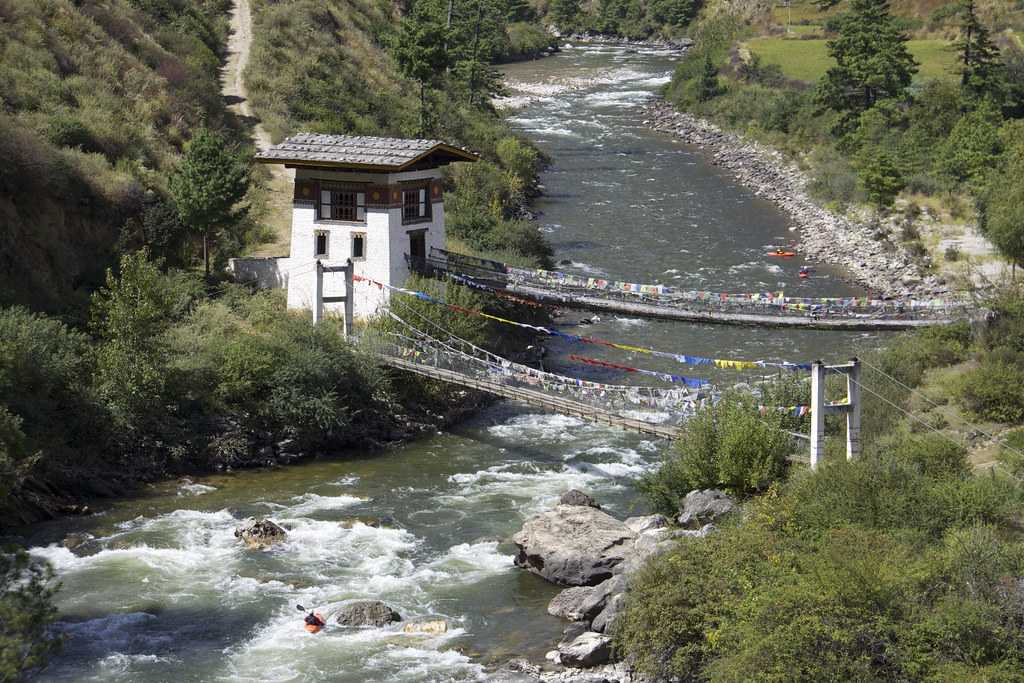 Service Provider: Bhutanese Travels
Best Time: Spring and autumn season
Location: Paro, Thimphu, Punakha
Level: Class III+
4. Mangde Chhu
In the course of 5 km, which takes about 2 hours to cover, Mangde Chhu or Tongsa River provides a challenging rafting experience to the adventure lovers and is not recommended for amateurs.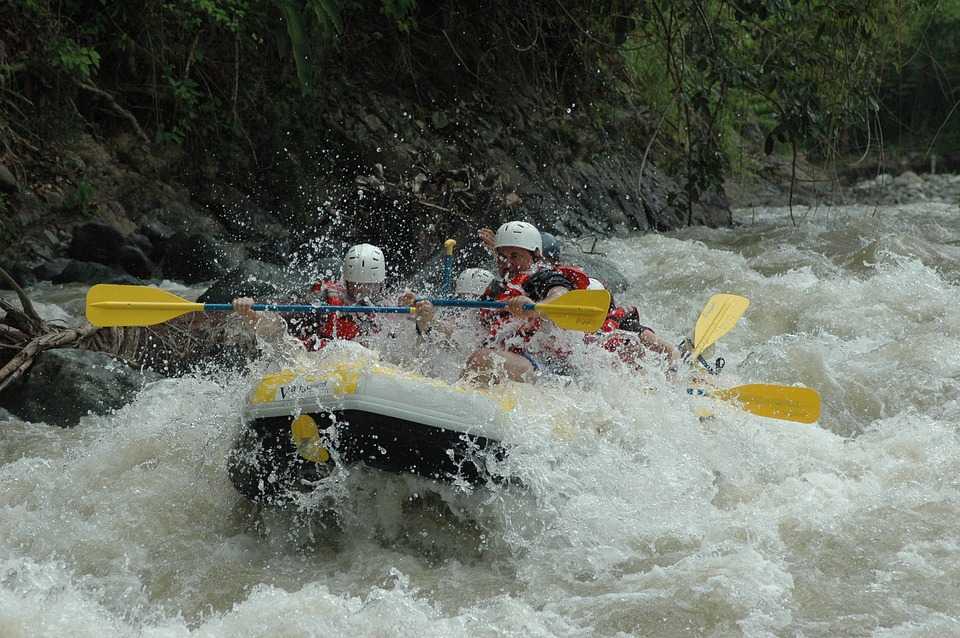 Service Provider: Bhutanese Travels
Best Time: March-April, November-December
Location: Trongsa, Central Bhutan
Level: Class IV+
5. Kuri Chhu
Go for rafting in the midst of a scenic deep valley with a high ridge formed by the tributary of Manas River, the largest of the rivers in Bhutan. Considered as one of the most unpredictable rivers, it courses through steep slope with fast rapids and is perfect for your thirst of escapade.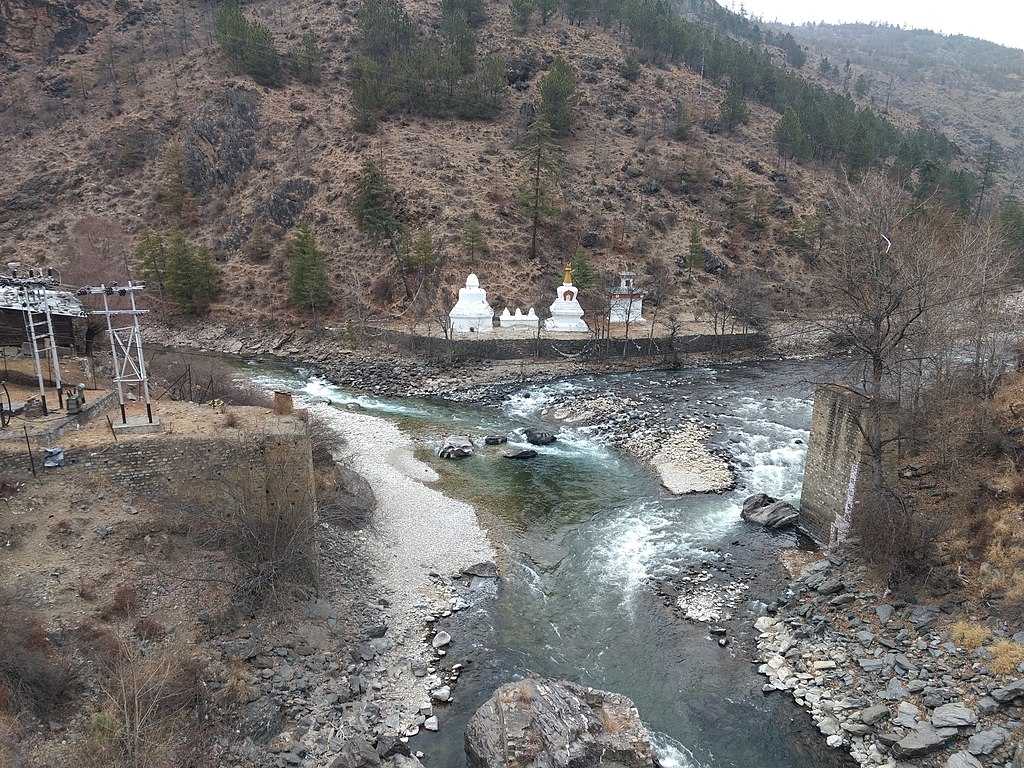 Best Time: March-April and November-December
Location: Thimphu
Level: Class V-Class VI
6. Wang Chhu
The tributary of the mighty Brahmaputra flowing through Bhutan offers an amazing experience of rafting and kayaking on the banks of Thimphu. Through the course, one can get a glimpse of the SAARC building and Samtenling Palace, the residence of the king of Bhutan.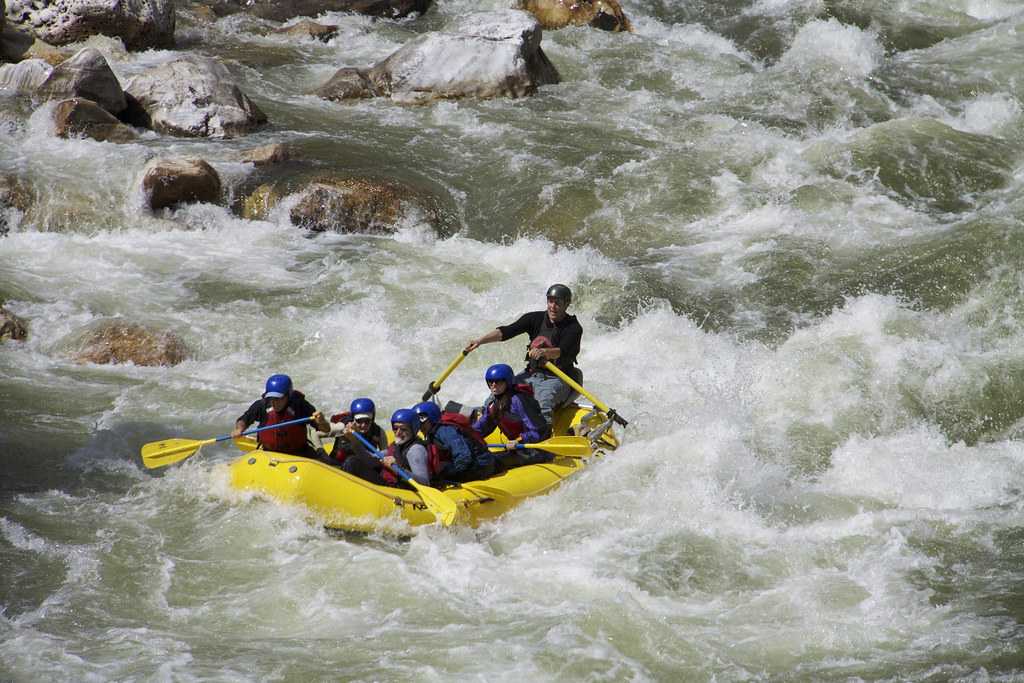 Service Provider: Access Bhutan Tours and Travels
Website: bhutantouroperators.net
Best Time: March to April and November to December
Location: Thimphu
Level: Class III-V
7. Puna Tsang Chhu
Puna Tsang Chhu is the longest and the river with the largest volume of water in the West Central region and offers an unforgettable experience of spectacular scenery through the lush green valley and fertile farmlands.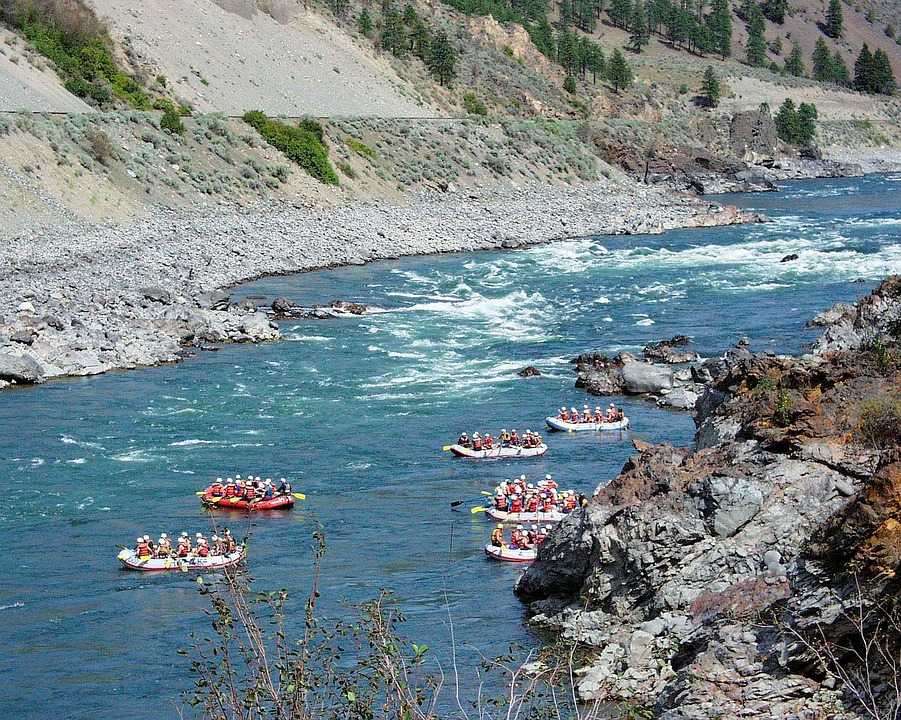 Service Provider: Heavenlybhutan.com
Best Time: March-April and November to December
Location: Thimphu
Level: Class III-V
8. Dangme Chhu
While all the rivers of Bhutan are wild with crystal clear water, having a downward elevation, the Dangme Chhu, Bhutan's largest river is exceptionally nasty in its flow with guarded sanctity. It begins in the eastern Himalayan outlands of
Arunachal Pradesh
and cuts into Bhutan in its prime stage. As a result, the river offers the best spots with enough volume and elevation for an amazing rafting experience.
Service Provider: Let's Travel Bhutan: letstravelbhutan.com
Best Time: March-April and November to December
Location: Thimphu
Level: Class IV-V
Kayaking in Bhutan
Along with river rafting, all the spots provide facilities for kayaking too. If you opt to choose a package, it is recommended to look for one which would include both rafting and kayaking in your list.
Other Available Facilities
Be sure to choose a rafting service provider who would include outdoor camping, bonfires etc. along with protective rafting gears like helmet, swimsuit during your rafting period in your itinerary.
Requirements
Although your service provider is bound to include everything necessary for your safety, it is never a bad idea to do a little homework so that you can cross-check the items. Be sure that you have the following:
Life Jackets

Helmets

Carbon Paddles

Wetsuit

Drysuit

Rescue Throw Bags
Precautions
Carry waterproof bags to protect your valuable equipment like cameras and other electronic gadgets.
Carry/apply sunscreen.
Make sure that you do not have any valuables on you.
Carry hats
Bhutan is an unadulterated country where one can take that breath of fresh air while letting nature soothe your mind and soul. With the largest mountain ranges in the background, river rafting in this little kingdom worths every while.