May in Vietnam is a blooming time in the north and dry and slightly wet in the central part. Although May is not part of the peak tourist season in Vietnam, there are numerous places such as SaPa, Ninh Binh, Halong Bay, Ho Chi Minh City which are excellent to visit at this time. Here, we will talk about the weather, about the places you can visit and the festivals that you can enjoy in Vietnam in May.
What is the Weather like in Vietnam in May?

The weather in May is a blend of spring, summers and monsoon in Vietnam. The country is less visited in this month as compared to other appropriate months so it's a golden time to go and enjoy with your family and friends in Vietnam. Different parts of the country experience a range of temperatures but 29°C is the average temperature that hovers over Vietnam in May.
Northern Mountain Region - Sapa, Ha Giang, Bac Ha, Mu Cang Chai, Haiphong

Ha Giang gets a good deal of rain while the North-Western regions - Sa Pa in Hoang Lien National Park, Mu Cang Chai are delightfully dry. In the North-Eastern coastal region - Haiphong averages a temperature of 27°C.
North Vietnam - Hanoi, Halong Bay, Cuc Phuong, Mai Chau & Ninh Binh

Hanoi is quite warm during the days of May with an average temperature of 32°C but heavy rains and thunderstorms are likely to hit the region. Generally, north Vietnam is perfect for outdoor adventure activities this time.
Central Vietnam - Hoi An, Da Nang, Hue, Dalat, Quy Nhon & Nha Tran

Truong Son mountain range shields the coastal region which is responsible for little rains here. Hue An, Hue, Da Nang have hot and dry weather but Hue is a bit cooler than Hue An. Beaches of Nah Trang are alluring with an average temperature of 30-degree celsius. Overall, central Vietnam is appropriate to visit at this time.
South Vietnam - Ho Chi Minh City, The Mekong Delta, Phu Quoc and Con Dao, Phan Thiet & Mui Ne, Ho Tram & Long Hai

After the heat of April, May is relatively cooler for South Vietnam. With plenty of short span downpours, the temperature remains hot and humid but Phu Quoc and Con Dao beaches remain enjoyable.
Events and Festivals in May
1. International Labour Day

International Labor Day on May 1 is a national public holiday in Vietnam. It is a rest day which is conjoined with Reunification Day on April 30 which makes it a double day off for Vietnamese. And if Labour Day falls on the weekend, workers get the first day of next week off. This day isn't appropriate for travelling long distances or for shopping, yet travellers can enjoy the resort or go for a walk nearby.
2. Lord Buddha's Birthday


Vietnamese festivals are celebrated according to the Lunar Calendar. Buddha's Birthday, also known as Vesak and Le Phat Dan, is celebrated on the full moon day of the fourth month according to the lunar calendar or in April or May according to the Gregorian calendar.
There are about 12% Buddhists in Vietnam but a large section of the population follows Buddha's principles and philosophy. The day is considered to be of utmost importance in Buddhism as on the day 'Vesak', Gautam Buddha took birth, attained enlightenment, and achieved Nirvana. Hence, this day is celebrated widely in Vietnam where natives perform various rituals and take part in exhibitions and cultural performances. Temples are decorated and 'Bathing the Buddha' ritual takes place along with performing charity and hoisting of the Buddhist flag. At dusk, candles are lit on the floating lotus flowers and are flown into the river. Visitors travelling in major cities of Vietnam must not miss this joyful day.
3. Hue Festival

Celebrated once in two years in April, May or June, Hue Festival is widely popular as an international cultural festival and is organised in Hue City, Vietnam at various venues. Various contests, events and shows of arts are held at the festival where many countries take part. Intriguing sports like human chess, boat racing, street performances by musicians, dancers and art exhibitions are a part of this fest as well. Poetry Event, Music Festival, Fashion Show are highlights of Hue festival. Founded back in 2000, Hue Festival offers visitors a glance at the rich heritage of the Nguyen Dynasty.
4. Hoi An Lantern Festival


Spectacular night views on the 14th night of every lunar month, Hoi An in Vietnam is worth experiencing as the city celebrates the festival of lights. Lighting lanterns is considered to bring good fortune in Vietnam. Hoi An lantern festival is considered to be an incredible moment to follow the rituals of worshipping the deceased relatives. The festival not just brings closeness and happiness but is a wise method to save electricity.
Visitors and locals gather at An Hoi Bridge and on the banks of Hoai River as the sunset begins to enjoy the luring food of Vietnam. The view is the best in the ancient town area of Hoi An where natives, shops, bars light paper lanterns around 9 pm. Families gift each other presents like flowers, foods and fake money in the belief of future prosperity. The streets are sparkled with musicians, instrumentalists, poetry readings and mini craft classes for kids too. The traffic is prohibited in the area allowing a hassle-free movement. Not to worry if you are vegetarian as there are numerous vegetarian foods and mouth-watering snacks to grab.
5. Ba Chua Xu Festival


In An Giang Province, South Vietnam, Ba Chau Xu Festival is celebrated as the biggest folk festival of Southern Vietnam from 23rd to 27th of fourth Lunar Month. People worship the idol of Ba Chua Xu (the country lady) for good health and protection from evil. The festival constitutes four major rites - Ba Chua Xu washing, Tuc Yet, Xe Chau, Chanh Te. Major attractions of this festival are Dragon Dance, Classical Opera, Unicorn Dance, Dance with cups.
Best Places to Visit in Vietnam in May
1. SaPa

Located in the Northwest Mountain region of Vietnam, this beautiful town SaPa has various small villages. Travellers must visit SaPa museum and Cat Cat Village (one of the oldest villages of Sapa) to learn the history of people here. SaPa is great for hiking, boating on SaPa Lake, having warm beverages and tasting local cuisine or delicious desserts in restaurants. You can buy handicrafts from SaPa Market or visit Ta Phin Village to witness Communal Church Singing - a marriage tradition.
Other major attractions include Fairy Cave, Silver Waterfalls, Tram Ton Pass, Muong Hoa Valley, Muong Khuong Bird Market.
2. Mai Chau

Mai Chau is a mountainous northwestern district in Hoa Binh Province. Although there isn't much to explore here yet the peaceful and colourful environment of Mai Chau (home of Thai ethnic groups) is worth visiting. Pu Luong Nature Reserve is good for hiking and if you want to enjoy snow go for Deo Thung Khe. Stilt houses are the noteworthy architecture of Mai Chau district.
Other major attractions include Go Lao Waterfall, Chieu Cave, Thung Ke Pass Flagpole.
3. Mu Cang Chai


Mu Cang Chai is a northwest mountainous rural district in Vietnam which creates jaw-dropping scenery. Khau Pha Pass, called 'Sky's Horn' creates magnificent scenery. There are other small villages in the city to visit to adore the beauty of paddy farming and to experience their local culture by the homestay. Visit to Mu Cang Chai is incomplete without visiting two of its breathtaking waterfalls - Mo and Phu Nu waterfalls. Mu Cang Chai has its own market too.
Other major attractions include Ba Nha Bridge, Mam Xoi Hill, Kim Noi Village.
4. Ninh Binh


Located in North Vietnam, Ninh Binh Province is famous for its Karst Landscape in Tam Coc. A boat can be hired to see the limestone cliffs in Tam Coc, a two-hour excursion takes you through three natural caves - Hang Ca, Hang Hai, Hang Ba. Van Long Nature Reserve is the place for keen birdwatcher and nature lovers as here you can spot local flora and fauna.
Other major attractions include Trang An, Bai Dinh Pagoda, Phat Diem Cathedral.
5. Cuc Phuong National Park, Ninh Binh Province

In the soothing season of May biodiversity is at its peak in Cuc Phuong National Park located in Ninh Binh Province. Vietnam's oldest national park includes the Endangered Primate Rescue Centre where Monkeys, Langurs and Gibbons were rescued and kept and the Turtle Conservation Centre. Families must not miss a trip to the national park because May is known as butterfly season here. Do not forget to apply mosquito repellent and wear good hiking shoes.
6. Hanoi

Hanoi is the only capital of a country which isn't its largest city. Capital of Vietnam - Hanoi, is a place for every traveller. From several historical museums to underrated monuments to extravagant nightlife, Hanoi offers everything all together. There's a lot to do in Vietnam, in the morning travellers can visit historical sites and enjoy markets, to save the nights for the view of Old Quarter Hanoi at weekend nights and Hoan Kiem Lake for a boat ride.
Where St. Joseph's Cathedral and OnePillar Pagoda are major sites for worshipping there are Hanoi Opera House, Thang Long water puppet Theatre, Temple of Literature, Tran Quoc Pagoda that reflects Vietnamese culture. If you love museums you should not miss the National Museum of History, Vietnamese Women's Museum and Hanoi Museum, Vietnam Museum of Ethnology, and Thủy Cung Times City which is an aquarium. Families can visit Thu Le Zoo, Union Park, Hanoi Botanical Garden. To buy souvenirs, gifts and to taste Vietnam cuisine night markets are best to go to, so hit Hanoi Night Market, Long Bien Market.
Other major attractions include Hanoi Train Street, Cau Giay Park, Dong Xuan Market, Rose Park, Smiley Ville, Lotte Observation Deck, Long Bien Bridge, Ba Vi National Park, Perfume Pagoda.
7. Halong Bay


Halong Bay located in North Vietnam is a UNESCO World Heritage Site, so there's a lot to explore and spend your May here. Apart from rejuvenating and getting tanned on beaches and islands, travellers can go for a cruise, kayaking, swimming, cooking classes. There are caves to explore and floating villages to visit.
Halong City (divided into East HaLong - Hon Gai and West HaLong - Bai Chay) in the North part of Halong Bay has an artificial beach 'Bai Chay Beach' and a Bai Chai Market to buy fresh fruits, vegetables, gifts or souvenirs, Ban Sen Island - a forested island, perfect for hiking - and Quang Ninh Provincial Museum to visit.
Amongst islands, Dau Be Island is famous for diving and swimming, Dau Go Island for its large and colourful caves and Fighting Cocks Island for its sunset view when purple-red colour sets across the sky and two large rocks in water appear as two fighting cocks. You can enjoy the top view of islands from seaplane rides as well. To enjoy the quieter part of Halong Bay, visit Lan Ha Bay renounced for white sandy beaches. You can enjoy swimming, rock climbing, sea kayaking and visit Cai Beo Floating Village.
Other major attractions include HaLong Queen Cable Car, Sun World Halong Complex, Stacking Rocks, Tuan Chau Island, Cannon Fort
8. Cat Ba Island, Halong Bay


Cat Ba Island is one of the most amazing and highly visited Island connected to Halong Bay. There are three famous sand beaches- Cat Ba 1, 2 and 3, enjoy the time under the sun or swim in the water. If you want to explore caves, visit Surprise Caves to enjoy the colourful atmosphere, Hospital Cave to learn how this secret hospital functioned during the Vietnamese War, Trung Tran Cave. There's Cat Ba Island Resort which offers a water park and spa centres.
Cat Ba National Park is home to native Cat Ba Langur, 1500 plant species and over 280 fauna species, commonly seen mammals include civet, deer, macaques and squirrels. To experience the raw culture of Cat Ba visit Viet Hai Village.
Other major attractions include Dinh Lagu Lam, Cat Ba Archipelago, Monkey Island.
9. Phong Nha Ke Bang National Park


Phong Nha - Ke Bang National Park is a part of a district 'Minh Hao' in Central Vietnam. Phong Nha is the home of Son Doong Cave - the largest cave in the world covered around Karst Mountain and has the longest underground river. There are a tremendous number of species of flora and fauna to explore by rowboats. To experience an unforgettable scenery one must visit Phong Nha Cave or The Wet Cave and Tien Son Cave or The Dry Cave. The national park also offers beautiful Horizontal Spring 'Nuoc Ngang' and a field to catch a glimpse of bulls in Ran Bo.
Other major attractions include Nuoc Troi, Chopping Board Shaped Stone, Crouching Stone, Chai Waterfall.
10. Da Nang


Da Nang is a first-class city located in Central Vietnam which is visited by many mainly because of beaches but there's more to see. If you want to experience the vibes of SaPa or DaLat visit Ba Na Hill Station to see Golden Bridge and enjoy cable car ride and fantasy park. Marble Mountains are a collection of Mountain of Metal, Wood, Fire, Earth and Water. Monkey Mountain is the place of the tallest statue of Goddess of Mercy in Linh Ung Pagoda. Non-Nuoc Beach, a white sand beach and My Khe Beach are good to go for scuba diving, enjoying the sunbathing and sunset, snorkelling, jet-skiing, and surfing. You can shop for food, clothes, souvenirs from Han Market. There are many pagodas and temples to visit as well. An interesting museum is 3D Museum Art in Paradise Da Nang where you can click trick shots.
Other major attractions include Am Phu Cave, Son Tra Mountain, Dragon Bridge, Giant Hand Bridge, Han River Bridge, Imperial City, My Son Hindu Sanctuary, Da Nang Museum, Black Rock Beach.
11. Hoi An


Another major tourist city in central Vietnam is Hoi An which was formerly known as FaiFoo. Ancient Town of Hoi An is recognised as a UNESCO World Heritage Site which has an attraction spot near the riverside of Thu Ban River. Japanese Covered Bridge is a must-go site in mornings or evenings. To study the art and culture of the city go to the Heritage Art gallery and Hoi An Museum. To explore the natural beauty of the city, travellers must visit Cua Dai Beach, An Bang Beach and An Hoi Sculptor Garden. There's a plethora of food to taste and gifts to buy from Hoi An Day and Night Market, don't forget to visit Silk Market. Nightlife in Hoi An offers a wide range of bars, restaurants and streets coloured in paper lanterns.
Other major attractions include Museum of Ceramics, Fujian Assembly Hall, Terracotta Park, Van Duc Pagoda, Hoi An Fine Art Gallery.
12. Nha Trang

Nha Trang is located in Central Vietnam and is great to visit in May to enjoy various water sports at Monkey Island, Hon Tre Island and have relaxing hours at Thap Ba Hot Spring. You can spend a couple of hours at Hon Ba Mountain, and worship in aesthetically pleasing Long Son Pagoda (White Buddha Pagoda) and Panogark Tower. There is Tri Nguyen Aquarium, Vinpearl Waterpark for kids to enjoy. Roam at night in Nha Trang Night Market to buy food or clothes, you can get gifts, souvenirs, hand embroidered items from street shops.
Other major attractions include Vinpearl Cable Car, YangBa Waterfall, Ba Ho Waterfall Cliff Jumping.
13. Da Lat

Da Lat, a city in Central Vietnam is recognised as a garland of flowers. Da Lat showcases French Colonial times which can be explored in Colonial Palaces - Da Lat Palace I, II, III. Truc Lam Temple - Zen Buddhist Temple and Linh Phuoc Pagoda are best places to adore the art along with worshipping. Get crazy in the Crazy House, a guest house with weirdly interstitial architecture. Natural beauty can't be skipped in Da Lat, route your tour towards Datanla Waterfall, Valley of Love, Clay Tunnel, Elephant Waterfalls, Xuan Huong Lake. Not just this, the city offers specialised gardens - Dalat Flowers Garden, Zoodoo Garden, Giant Pumpkin Garden, Lavender DaLat Garden, Maple Leaf Garden. There's plentiful fruits, fruit candies, coffee beans, vegetables to buy from DaLat central market.
Other major attractions include Dalat Railway Station, Clay Tunnel of DaLat, Smurf Village, Dalat Heaven Gate, Prenn Waterfall.
14. Ho Chi Minh City


In the Southern part of Vietnam, Saigon or Ho Chi Minh City is the largest city in the country. Travellers visit here every year majorly for diverse cuisine, magnetic nightlife, french architecture and fascinating skyscrapers. This major city offers spectacular enjoyment spots - Saigon Zoo and Botanical Garden, Ho Chi Minh City Opera House, Notre Dame Cathedral of Saigon, Chu Chi Tunnel and Buddhist Cultural Theme Park. Hit 'Ban Than Market', 'Binh Tay Market', 'An Thong Market' for shopping. The night is alive in Saigon through rooftop bars, lush nightclubs, casinos, music bars and Ben Thanh Night Market.
Other major attractions include Artinus 3D Art Museum, September 23rd Park, Tao Dan Park, Ngoc Hoang Pagoda, Cao Dai Temple.
15. Chau Doc – An Giang south


Chau Doc in An Giang Province is a South Vietnamese city which is an essential pilgrimage site where Ba Chua Xu Festival is celebrated around May. Sam Mountain is the most fascinating place which has Hang Pagoda. Do not miss Tra Su Cajuput Forest in An Giang, it gives the best view from motorboats or small rowboats. Buy fresh fruits and veggies from Chau Doc Market. Although the city isn't lively at night yet it's a must-visit in May to learn about the major festival's customs of South Vietnam.
Other major attractions include Cam Mount, Tuc Dup Hill, Tra Su Bird Sanctuary.
16. Phu Quoc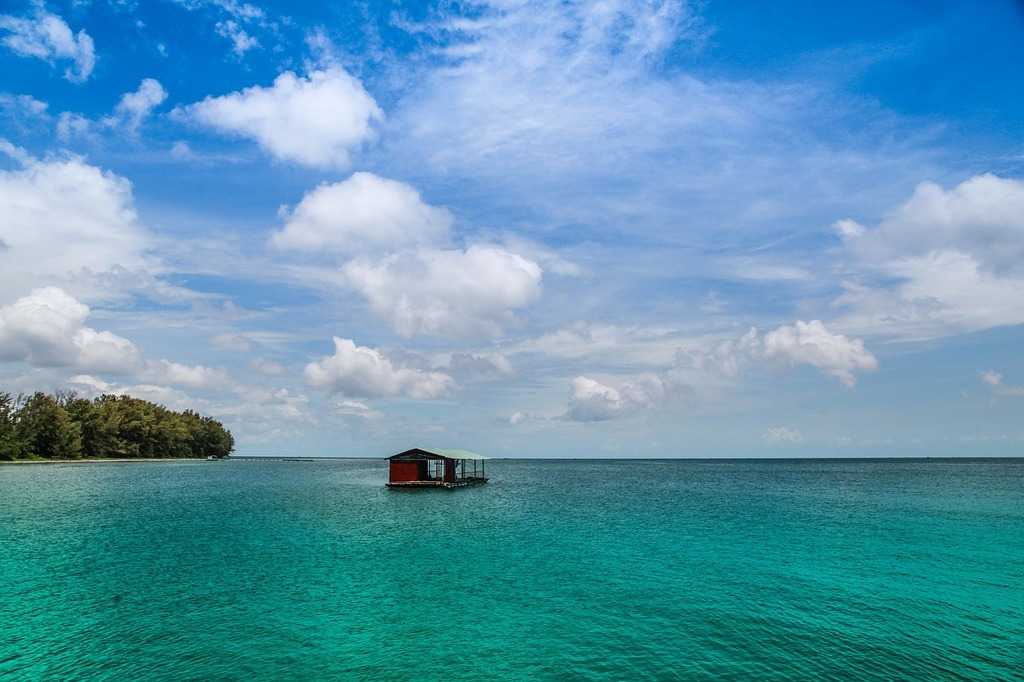 Located in the Gulf of Thailand, Phu Quoc is the largest island of Vietnam with its own international airport. There are four major beaches - Bai Sao (silky white sand beach with starfishes spotted in crystal water), Hon Xuong Beach (white sandy small beach, perfect for snorkelling), Starfish Beach (white sand beach with floating eateries, red sea starfish being a picturesque) and Bai Truong also known as Long Beach. Long Beach is the main stop-spot for visitors because of the yellow sand, sailing, swimming, snorkelling, and beach massage.
The island is distributed in three different parts, out of which the downtown Duong Dong is highly visited for shopping. Duong Dong offers Duong Dong Market and Dinh Cau Night Market from where travellers can buy souvenirs, pearls, funky jewellery and eat delicious seafood. Do not go back from Phu Quoc without buying the world's best fish sauce and Vietnam's tastier black pepper.
Other major attractions include Vinpearl Safari, Sun World Hon Thom Nature Park, Trúc Lam Ho Quoc Zen Monastery, Phu Quoc National Park.
Why You Should Visit Vietnam in May?
May is a blooming month with short duration of rain showers which allows travellers to go for adventure sports, beaches or historical museums. Pack full-length clothes, apt for rains, if visiting North or South Vietnam and summer ones if visiting in the central part.
Except from public holidays around May 1, Vietnam is less crowded as the natives are busy in their daily lives, they wait for school summer vacation to hit beaches like Nha Trang and top monuments. Hence, the roads are free to travel.
Visiting Vietnam in May is a great option if you wish to explore this Southeast country without spending much on hotel, food, fares. But stay prepared if you are going to travel in rainy areas as mosquitoes breed in large amounts in Vietnam.
___________________________________________________