As a tourist in Oman, your journeys lead you across gorgeous desert landscapes and bustling city streets, meeting friendly locals along the way. The women in their embroidered abayas and the men in their long white gowns smile kindly as you drive by. The traditional attire of the country is both intriguing and functional, and Oman has a unique culture that has blended many regional influences into its fold.
Attire For Men
While visiting Oman, you can't help but notice the humble ankle-length, collarless gowns worn by the local men. Called the
dishdasha
and sometimes
kandura
, they come in a variety of colours like white, black, blue, green and brown. White dishdashas are traditionally worn at formal occasions. It is made with cotton for use in the summer months and wool, often imported from Kashmir, for the winter months.
The
dishdasha
occasionally includes a decorative tassel called
tarbousha
or
furakha
at the neckline which was traditionally scented. For formal occasions, the men sometimes wear a beige cloak called a
bisht
that comes with intricate gold lining.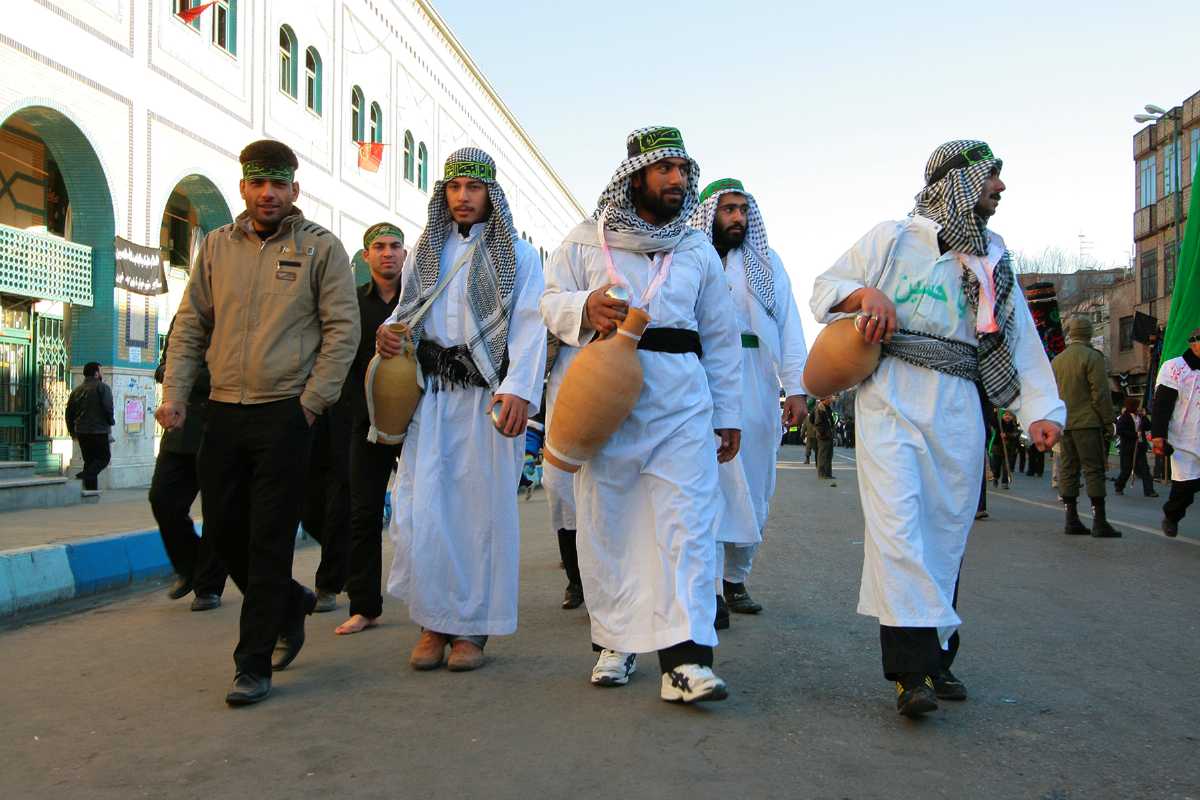 Atop the men's heads lies a headdress that comprises a turban called
mussar
and a cap called
kummah
. In rural parts of Oman, some men wear a traditional headband called the
mahfif.
The woollen turban-like
mussar
is typically worn at work by the Omani men. It protects the head from heat in the summers and keeps it warm in the winters. The
kummah
cap under the
mussar
is often made from Kashmiri wool. It includes intricate embroidery known as
tanjeem
that makes each cap unique. Traditionally, the women of the household stitch personalized
kummahs
for their family members.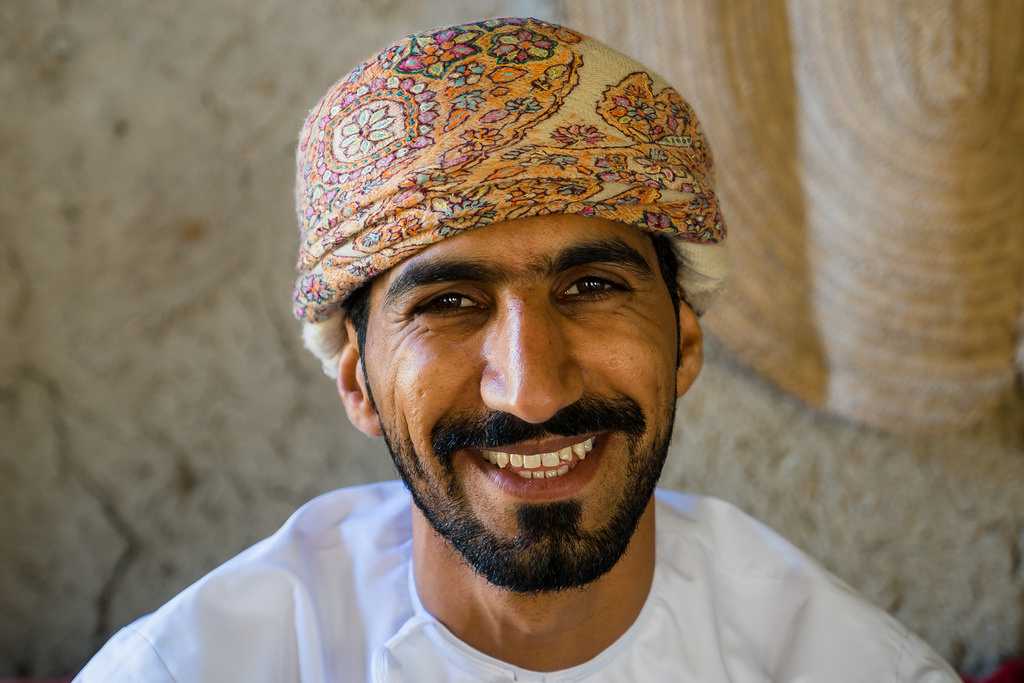 At their waist, fixed onto a belt commonly called
shal
that holds the dishdasha, is the ceremonial dagger called khanjar. It was once used as a weapon against enemies in the desert but is now symbolic of virility as young boys reach adulthood. Omani men wear it during ceremonies, weddings, and religious holidays.
There are many types of
khanjars
such the
Al Saidi
which is worn by the royal family,
Al Nizwami
from the Nizwa region, and Al Suri from the Sur region which is known to be the smallest type of khanjar.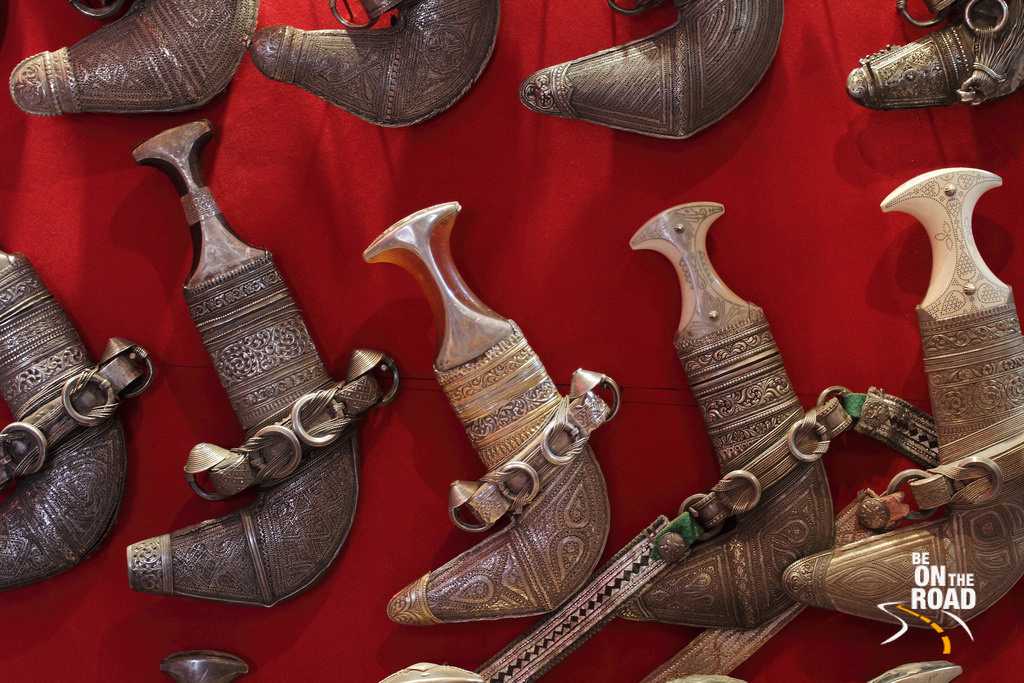 The final element of a traditional male Omani's attire is the assa or cane. It is used while shepherding or riding camels and horses. Made from bamboo or wood like Khaiseran and Meez, it is also an accessory in traditional Omani dances.
Attire For Women
As Oman is a Muslim country, it is customary for women to cover their heads. The Omani headdress called the lihaf covers the women's head, neck, and can even be wrapped around their face although in Oman, it is not necessary for women to do so. In fact, the Sultan has forbidden women from holding public offices from covering their faces. Although some headdresses are plain, most headdresses can be found embellished with sequins and embroidery which make them quite stunning.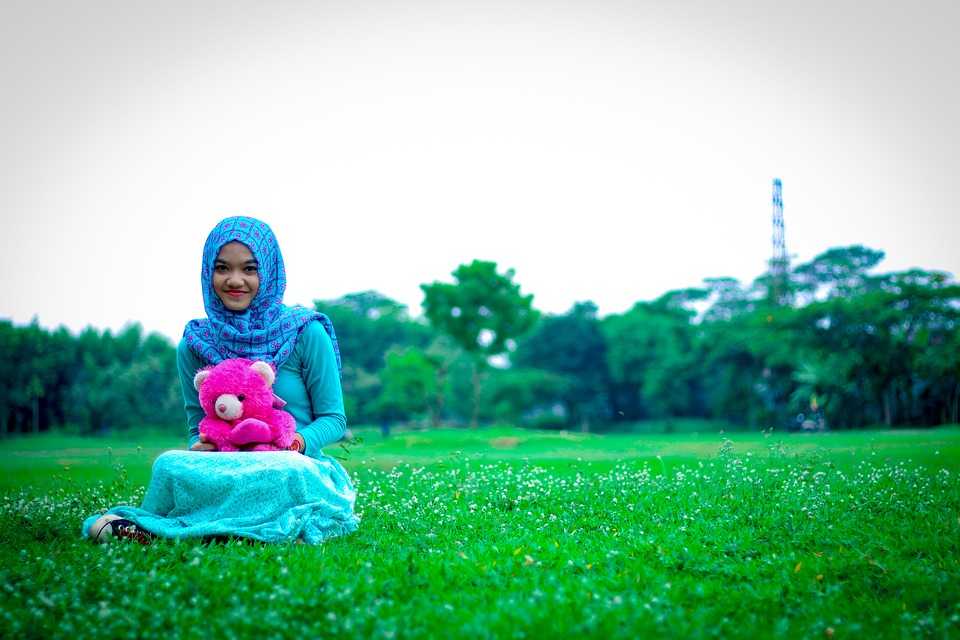 For more coverage, the women wear the burqa as a sign of modesty. The Omani burqa is polished and then dyed with indigo, as it is believed that this color will protect them from evil spirits and bad luck. The burqa has many variants in the country. For example, the Al Batinah is influenced by the Gulf style of dressing while the Al Malik is primarily worn by Bedouin women.
On special occasions and holidays like Eid, women opt for a long tunic that falls to their ankles called a thub and loose-fitting trousers called sirwal. However, these beautiful outfits were not meant for ornamentation alone. In ancient times, women could carry spices in a knot of their headscarf and currency in the long pockets of their trousers.
The women (and most men) of Oman draw attention to their eyes with kuhl, a black-colored applicant used on the inner rim of the eyes. It provides protection against the harshness of the sun, and is believed to ward off spirits.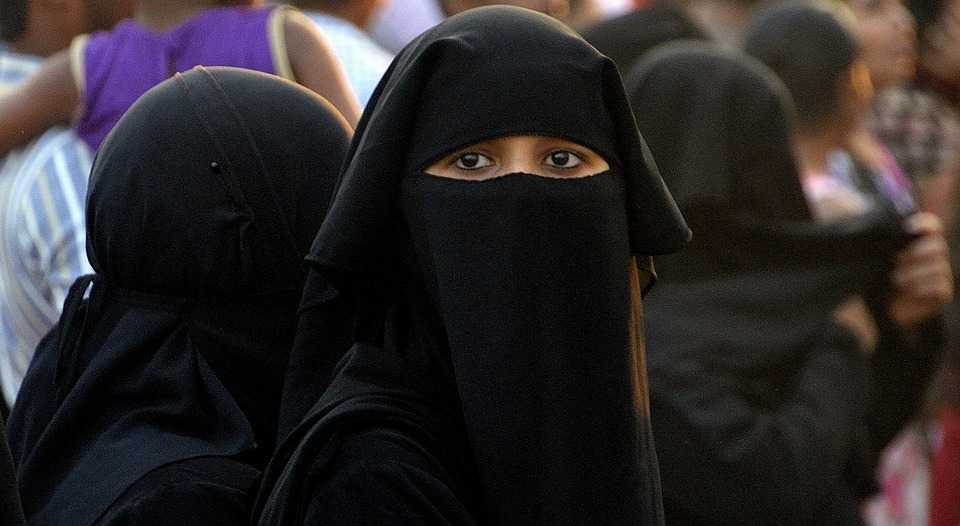 Source
Traditionally, Omani women would wear wooden platform shoes under their long tunics but nowadays, it's not uncommon for them to wear sandals and flat shoes instead.
They complete their outfits with beautiful accessories. The dinar is a silver coin that decorates their foreheads and the mafrah is a large head ornament with an identifiable heart-shaped centre. Their ears are adorned with semi-circular hoops called halq. On their arms, they wear beautifully crafted bracelets and bangles. On their neck, the silver chain necklace called the manthura can be found. Most Omani women decorate their palms with temporary tattoos called henna.
In Oman, these attires can differ from region to region. The colours and fabrics of the clothes used to be linked to each tribe's tradition, although this is no longer the case. These clothes are visually appealing as well as functional, as they keep the locals cool in the summers and warm in the winters. Many of these can be found in Omani bazaars for tourists to try on and buy for themselves.