Like all other Islamic festivals, Eid al-Adha is also celebrated with much zeal among the natives of
Oman
. This festival is basically about commemorating Ibrahim's (also known as Abraham) inclination towards following Allah's (God's) command to sacrifice his son. Not only in Oman, but Eid al-Adha is observed extensively all over the world by the Muslim population.
Eid al Adha 2020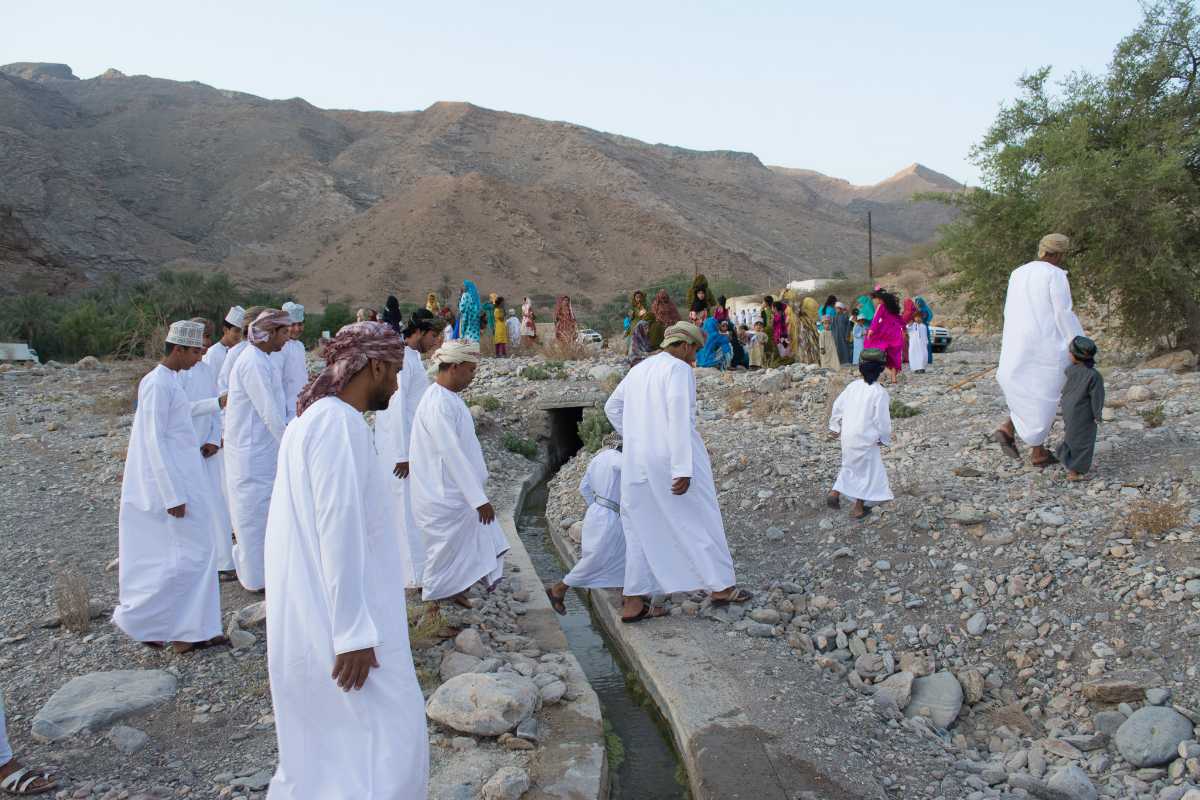 The festival lasts for five days and is generally observed during the last three days of Hajj. However, the dates might differ and can only be confirmed by the end of July or the first week of August. This festival is celebrated around 70 days after Ramadan, which falls on the 10th day of the Dhu al-Hijjah, as per the Islamic calendar.
Expected dates: Thursday, 30 July and ends in the evening of Monday, 3 August
Lunar and Gregorian Calendar Criteria
The Islamic calendar is based on the lunar calendar, and it has just 355 days; thus, Eid al-Adha generally falls on different dates every single year. As per the Gregorian calendar, however, the exact date of the holiday is determined by the moon position.

Major Islamic Holidays

In Islam, there are two major Eid holidays: Eid Al Fitr and Eid al-Adha; the latter one is believed to be more sacred.
Common Phrases and Greetings During Eid (and their meanings)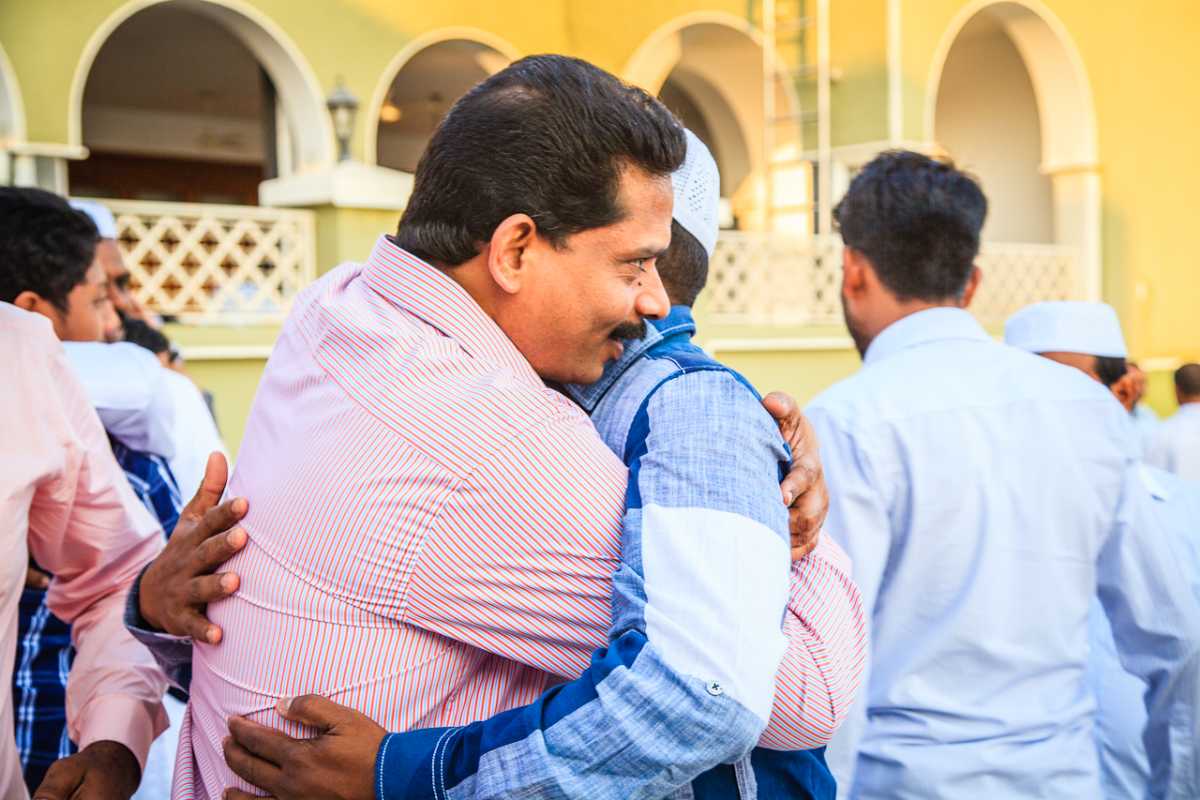 1. Eid Mubarak -
 Have a blessed Eid
2. As Salaam u Alaikum -
 May peace be unto you
3. Kul' am wa enta bi-khair -
May every year finds you in good health
4. Eid Saeed -
 Happy Eid
5. Taqabbala Allahu minna wa minkum - 
May Allah accept from us, and you
The Eid al Adha Celebrations
Ceremonial Prayers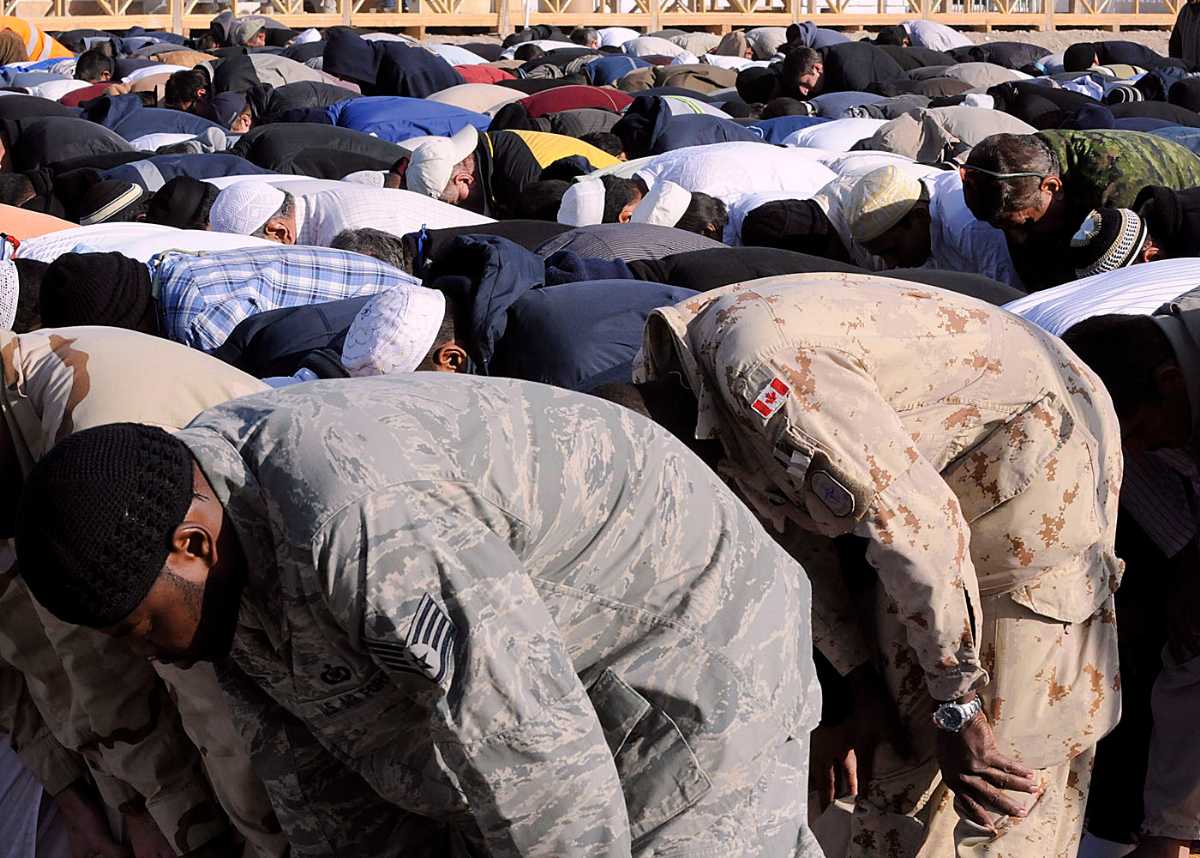 Usually, during Eid al-Adha, Muslims spend a few hours in praying and listening to sermons at mosques. They also buy and wear new clothes, visit other family members and friends, and give gifts to small children.

Mecca and Hajj Formalities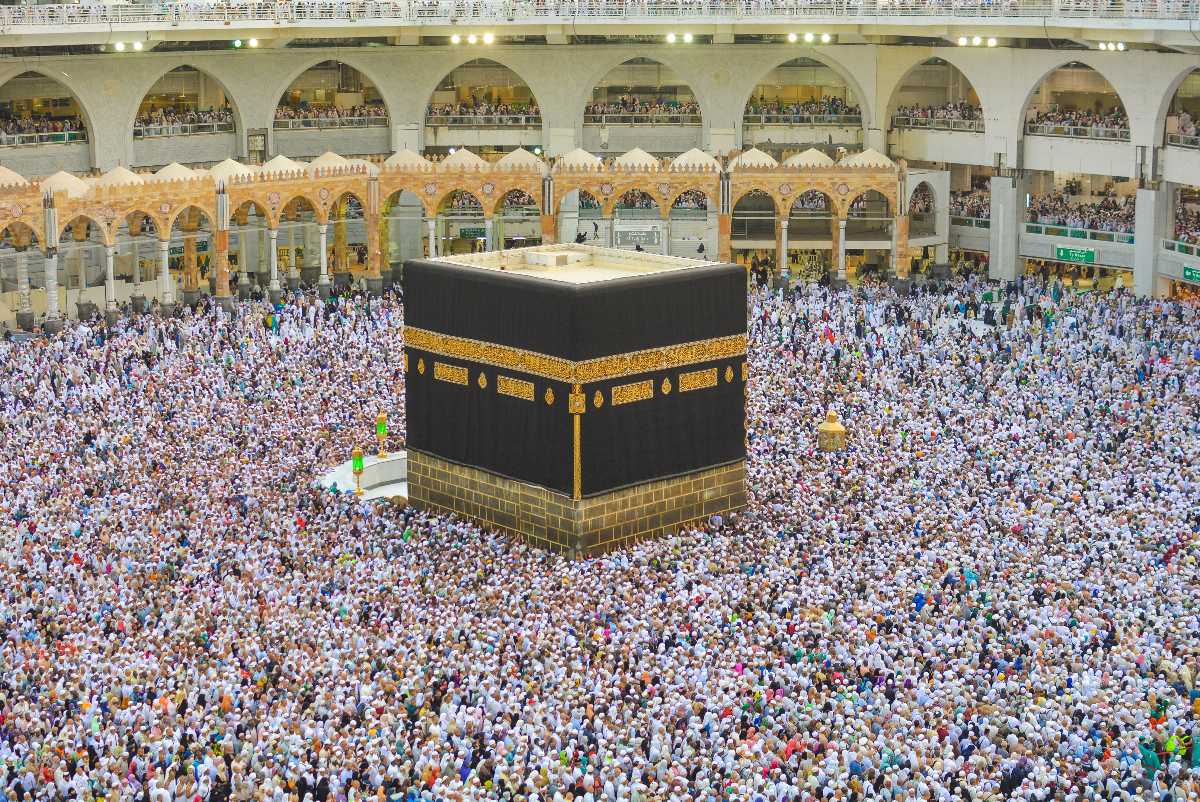 Devotees are expected to at least perform Hajj once in their lifetime if they are financially and physically able to do so. Many Muslims save all over the year to travel to Mecca and other surrounding areas in Saudi Arabia to perform Hajj. The government organises several package tour itineraries for the same.
When Hajj Is Not Possible
However, if visitors are not able to perform Hajj during this festival, they are encouraged to fast on Arafat Day, which marks the last sermon by Prophet Muhammad.
Religious Offerings During Eid
Muslims also donate money and clothes to the poor and also ensure that they can have a meat-based meal during Eid al-Adha, as it is believed to bring good fortune.
The Sacred Sacrifice - Gurbani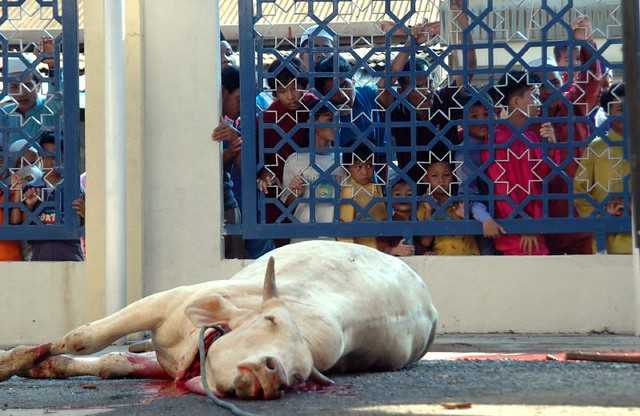 In some of the most traditional Muslim countries, a few families together buy an animal, mostly a sheep or a goat, and sacrifice the same to Allah. This process is known as Gurbani, and the animal is termed as Udhiya, as per the rituals. This animal resembles the one which Ibrahim had sacrificed as per the folklore.
When Gurbani is Prohibited
The process of Gurbani is, however illegal in several countries and hence, not shared amongst all Islam followers worldwide. So, in such a case, groups of people usually purchase a carcass of an animal from a slaughterhouse or a butcher or buy some generous amount of meat from a store and prepare a communal meal during the festival.
The Festival of Sacrifice - History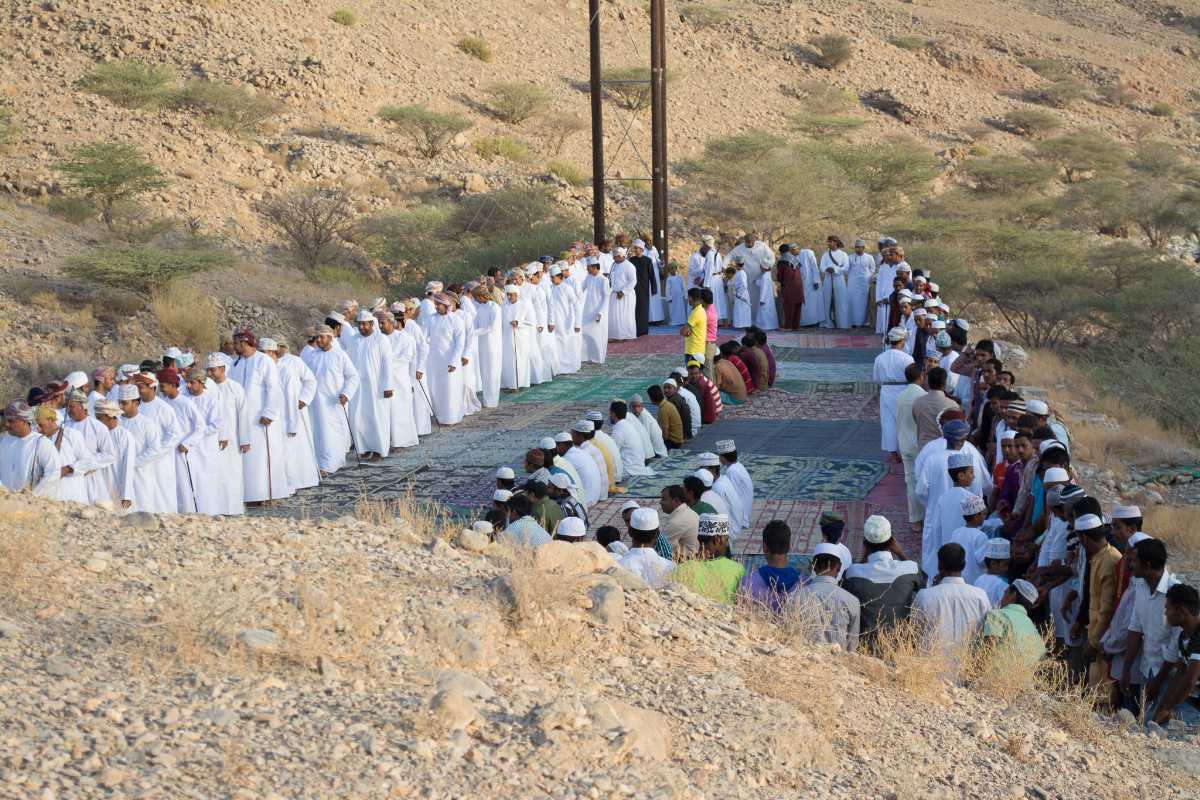 God commanded Ibrahim, or Abraham, to sacrifice his son Ishmael to show his faith towards Allah. Ibrahim obeyed, and he took his son to the Mount Moriah. Allah wanted to see whether or not Ibrahim is devoted towards Him. But as Ibrahim was about to sacrifice Ishmael, Allah stopped him, disguised as an angel, and gave Ibrahim a lamb to be sacrificed instead of Ishmael; hence, Eid al-Adha is also popularly known as the 'Feast of Sacrifice' or 'Festival of the Sacrifice'.
Tips for Non-Muslims Visiting Oman during Eid al-Adha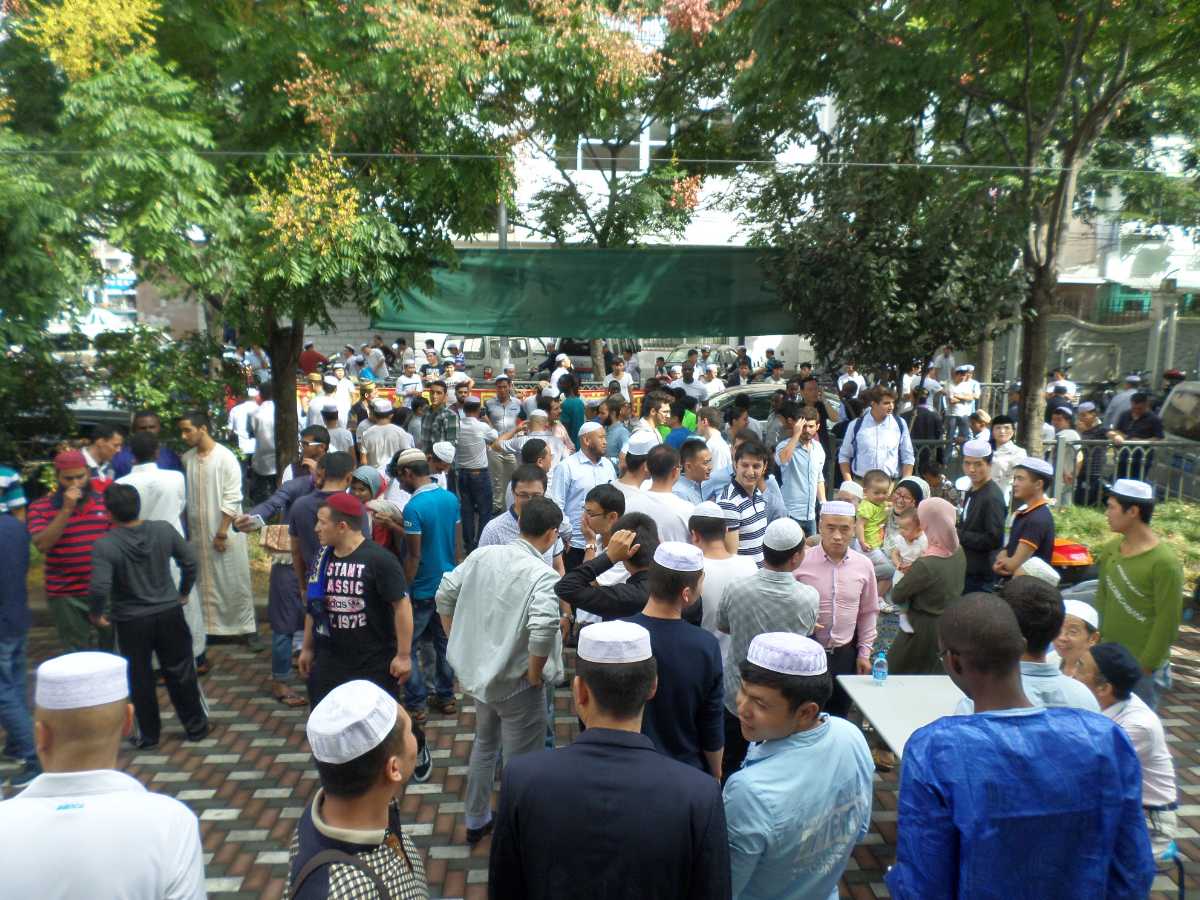 1. Hajj Prohibitions

If you are a non-Muslim and you wish to perform Hajj and visit Mecca, you will be disappointed to know that you won't be able to! You will not be allowed to enter Mecca as it's the holy city according to their religion.
2. Indulge in the Arafat Day
However, if you are visiting Oman during this time, you can be a part of the festivities by fasting on Arafat Day and buying clothes and gifts for your Muslim friends. You can also give money and clothes to the poor as giving and sharing is considered useful in every religion whatsoever.
3. A General Day Off - Festive Celebrations

Eid al-Adha is a public holiday in Oman, and people celebrate the days with much pomp and glory, they meet their friends and family, and have a good time eating and making merry. They also have unique ways of greeting their friends, families and colleagues during Eid al-Aha.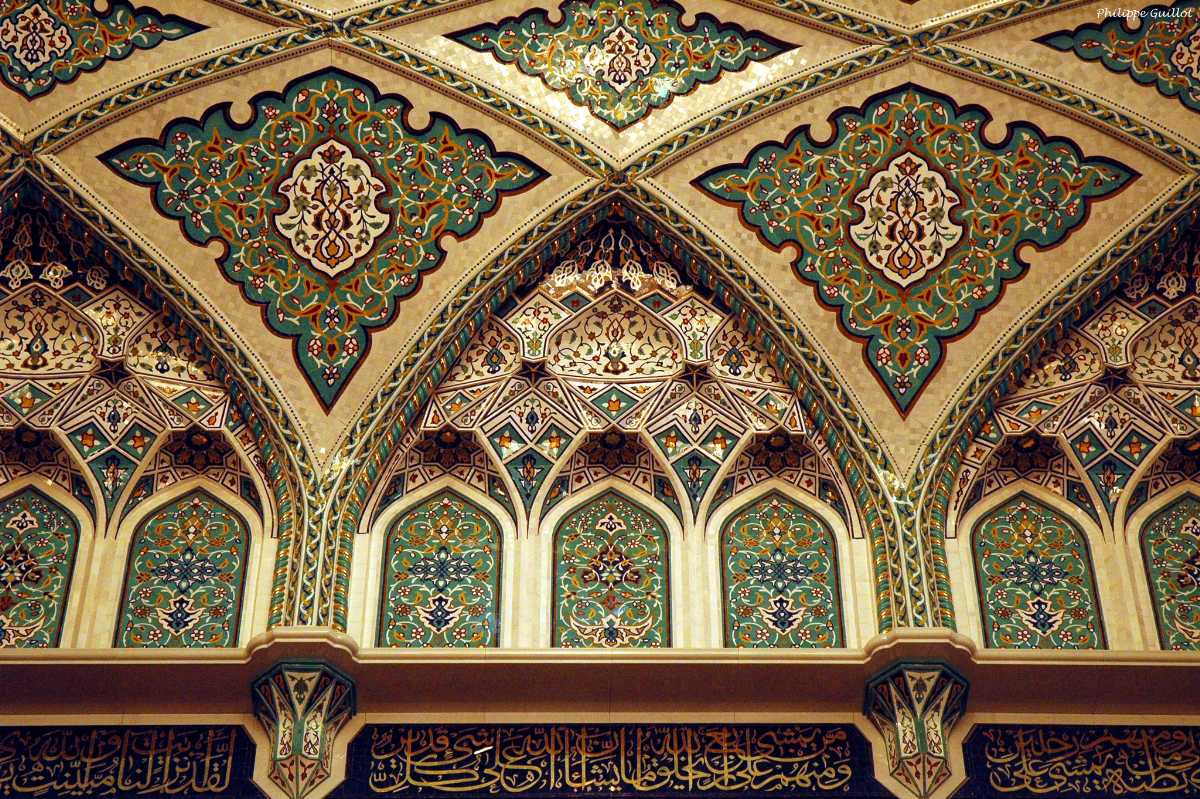 4. Business Shutdown
In Oman, Eid al-Adha is a public holiday. Most of the businesses will be closed around this time. Hence, you need to check everything before you go.
5. Planning a Vacation During Eid al Adha
It's better not to plan your Oman holiday thoroughly during these five days of Eid al-Adha as you won't be able to explore the places correctly. You can, however, be there during the last one or two days of this festival to be able to get a glimpse of what it is in the lives of the locals.
6. Ticket Booking
Book your tickets and stay accordingly and you are sure going to have a good time there.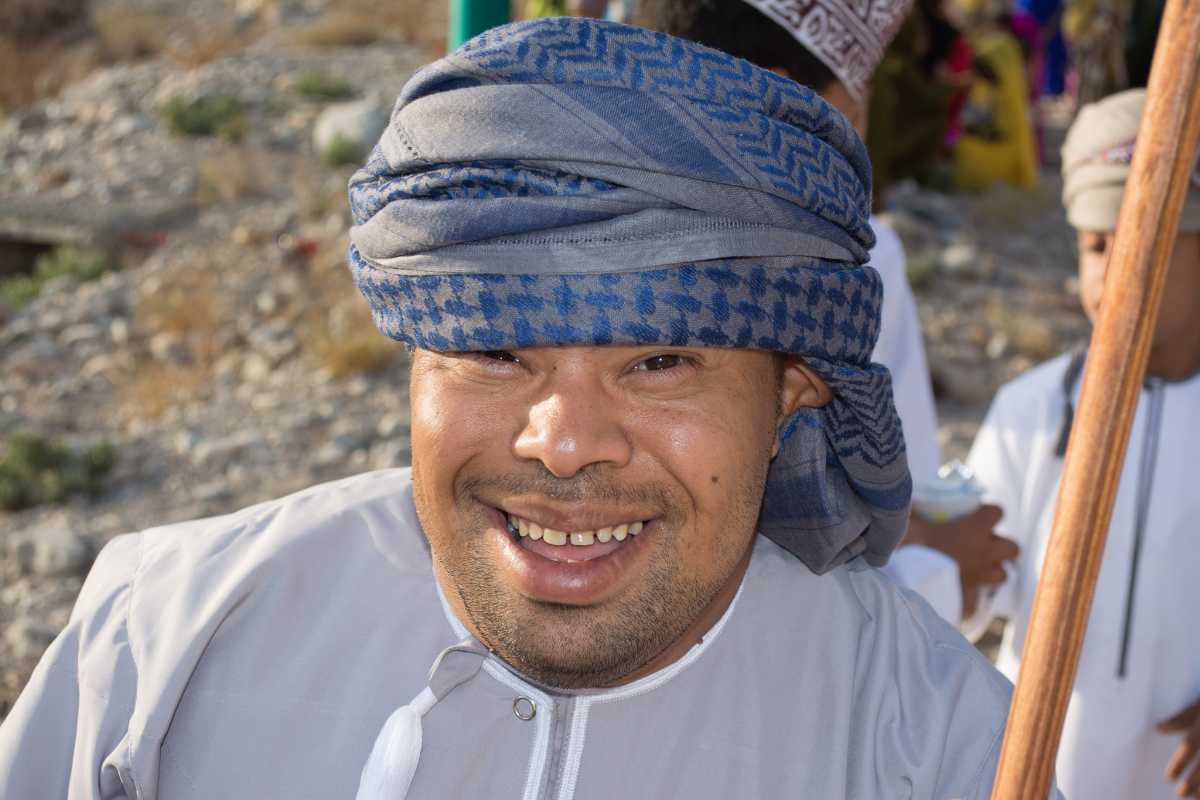 Eid al-Adha is one of the grand festivities of Oman, come, be a part of this gorgeous Omani celebration!