India is one of the fastest-growing and the most promising economies in the world. The most obvious signs of modernisation and technological advancements pacing here is clearly evident in the hefty number of skyscrapers in different cities across the nation. These high-rise architectural marvels are truly the face of new India.
Here are the top ten skyscrapers in India:
1. The Imperial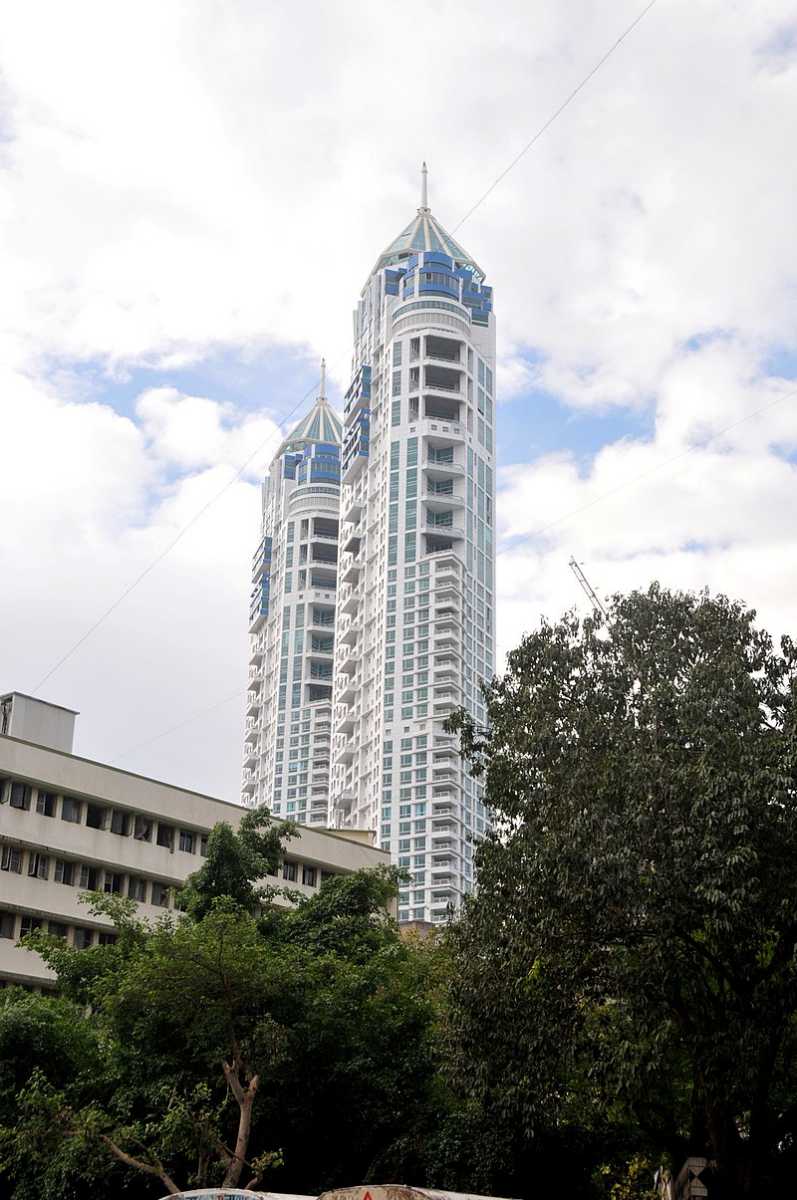 The Imperial is a twin tower residential condominium developed by Shapoorji Pallonji & Co Ltd. Its construction started in the year 2005 and was completed and inaugurated in 2010. These massive towers are owned and managed by S D Corporation Pvt. Ltd. 
Type: Residential
Height: 256 metres (840 ft)
Location: M.P. Mills Compound, Tardeo, Mumbai
Floor count: 2×60
2. The 42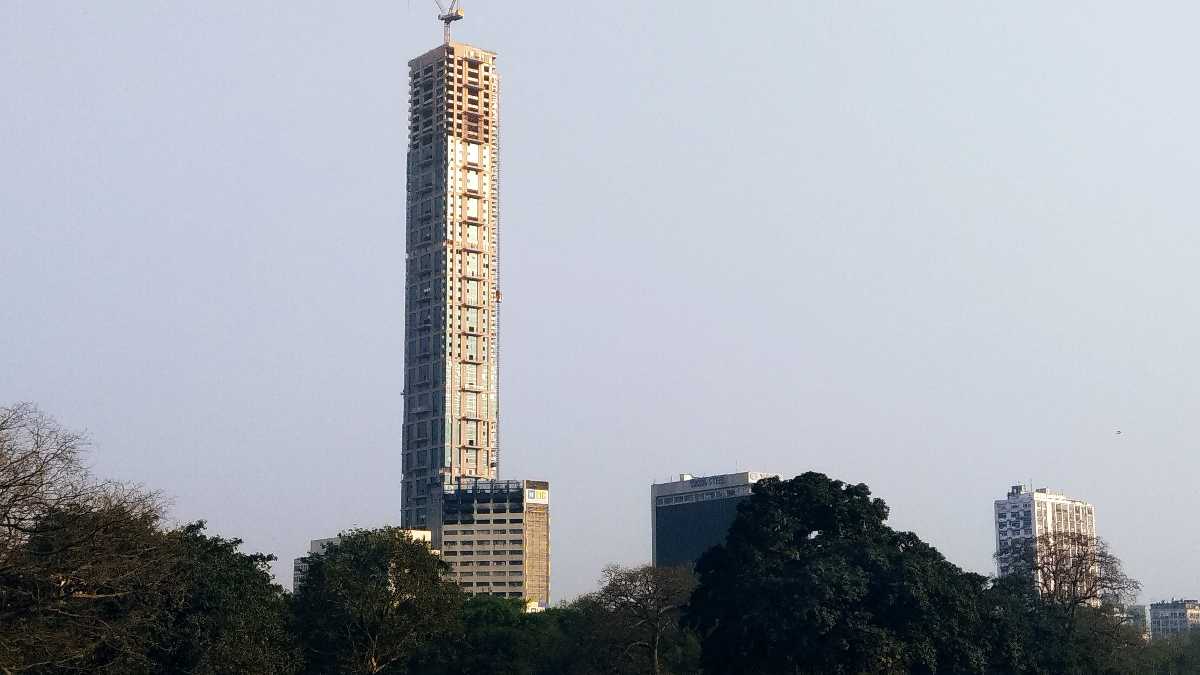 Located in the middle of the city, The 42 is a residential skyscraper topped out in the year 2019. This building was carried out as a joint project planned and developed by Mani group, Salarpuria Sattva group, Alcove Realty and Diamond Group. Its construction was first proposed in 2008 but it took nearly two years for it to actually commence. The tower was finally completed in 2019. 
Type: Residential
Height: 249 metres (817 ft)
Location: Chowringhee, Kolkata, West Bengal
Floor count: 65
3. One Avighna Park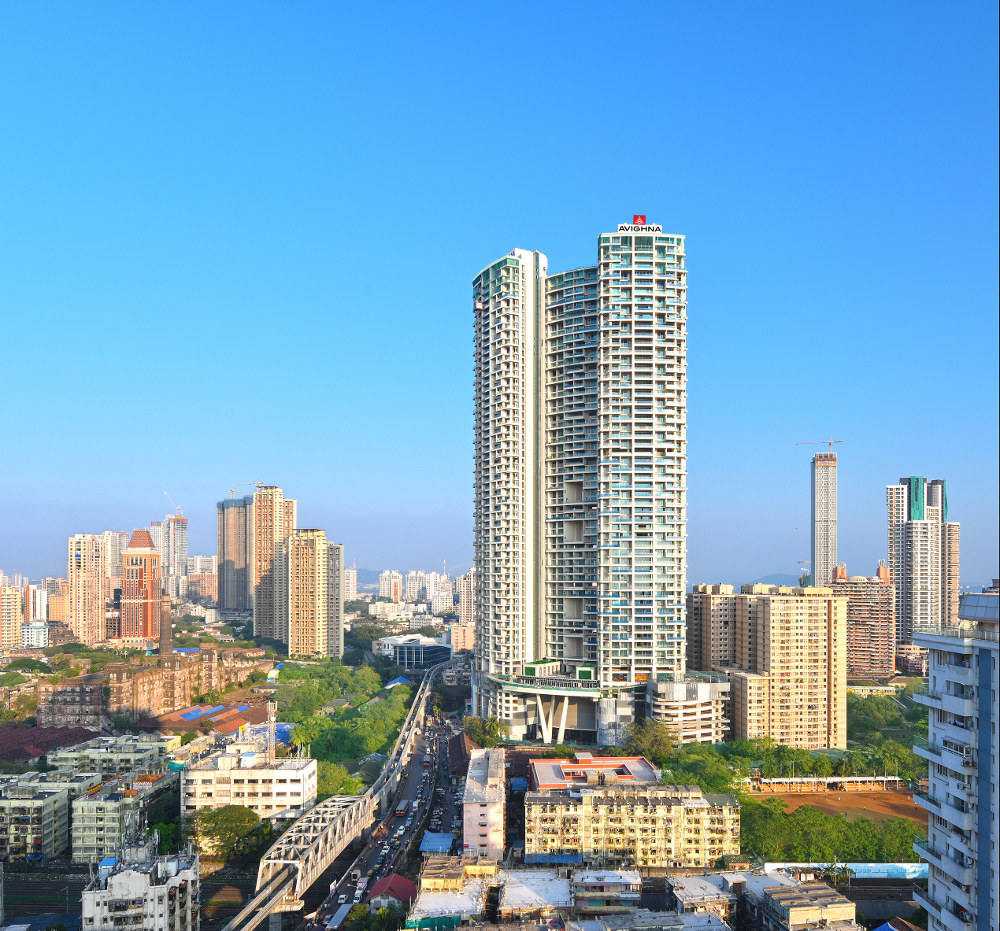 This twin luxury residential skyscraper is considered to be one of the most awarded buildings in the country both nationally and internationally. Its construction and development were undertaken by Avighna India Ltd. 
Type: Residential
Height: 260 metres (853 ft)
Location: Currey Road, Mumbai
Floor count: 60
4. Crescent Bay Tower 6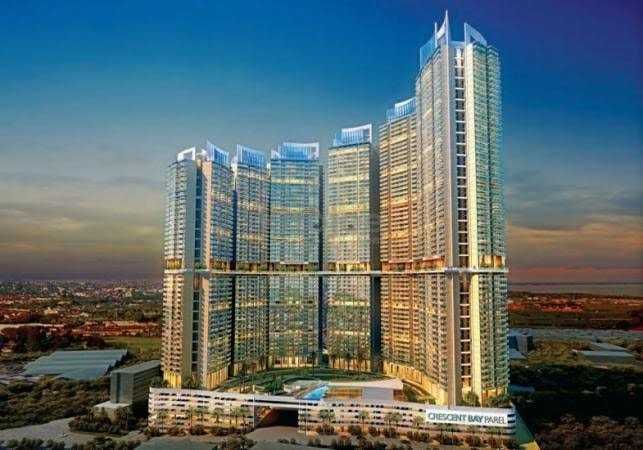 This modernist style skyscraper is a residential tower with some shops as side usages. This charming and multi-functional residential tower is a part of a splendorous project undertaken by L & T Realty Crescent Bay. Six towers were built side by side in ascending order of their heights, thus sixth being the tallest. These towers truly make your dream come true of living a luxurious life.
Type: Mixed-Use
Height: 239.7 metres (786 ft)
Location: Dhabholkar Wadi, Bhoiwada, Parel, Mumbai
Floor count: 62
5. Auris Serenity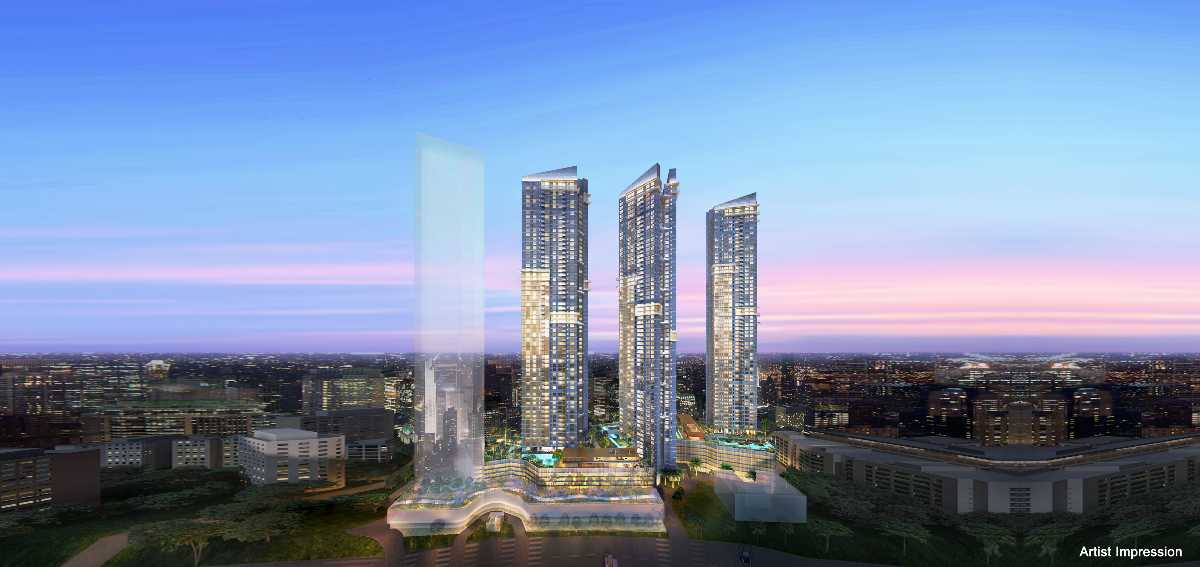 Auris Serenity is a three-tower residential apartment building developed by Sheth Creations. Possessions for these three towers were initiated back in 2016. Although, the developers proposed a fourth tower too. In one of the most upmarket areas of Mumbai surrounded by eminent and high-class neighbourhood, Auris Serenity ensures your experience of a luxurious and lavish life in its heftily fancied apartments.
Type: Residential
Height: 235 metres (771 ft)
Location: Mith Chowki, Landmark Building, Landmark Restaurant, New Link Rd, Malad West, Mumbai
Floor count: 69
6. Two ICC
Developed by Bombay Realty Island City Centre, Two ICC is where engineering meets elegance. The residential skyscraper is truly an architectural wonder with its finessing outdoor which is totally eco-friendly and spacious and high-end flats. These ready to move in apartments are designed as per the gold leed certificate. Just as the apartments, the building to looks superb as it stands tall beside the sea offering an enchanting sea view.
Type: Residential
Height: 223.2 metres (732 ft)
Location: Island City Centre Two, GD Ambekar Marg, Dadar East, Mumbai
Floor count: 68
7. Omkar Alta Monte Tower C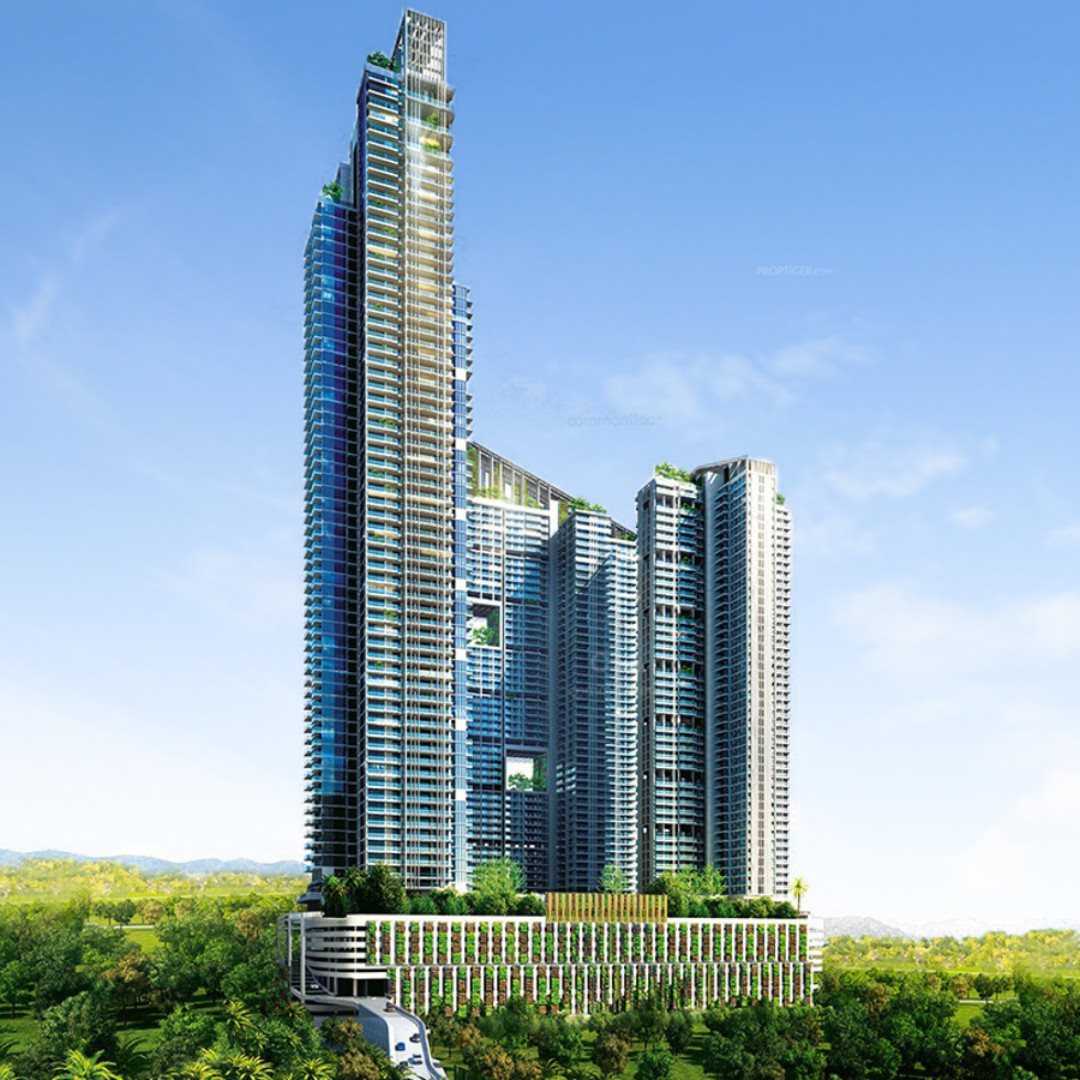 This exceptional residential project is every buyer's dream. With extraordinary ambience to top-class amenities, this skyscraper enjoys much attention and market in the locality. With several in-built shopping complexes and movie theatres, the complex has mixed usage. The property is owned by ERA Realtors. 
Type: Residential
Height: 218.3 metres (716 ft)
Location: Alta Monte, Shantaram Talao, Siddheshwar Nagar, Kokanipada, Malad East, Mumbai
Floor count: 58/63
8. Lodha Venezia A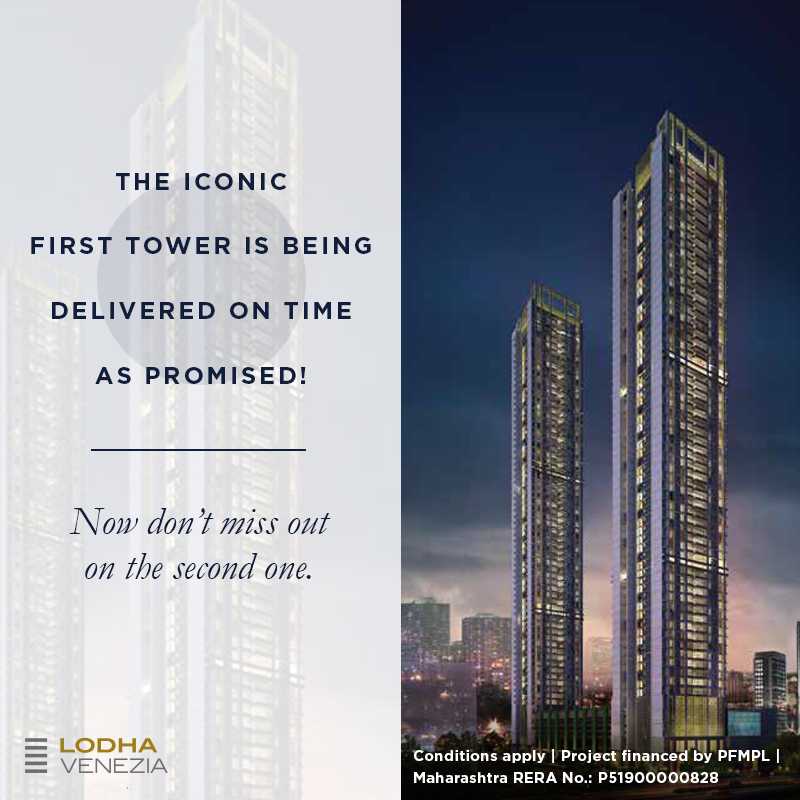 This residential project is a quintessential piece of architecture that successfully personifies urban and eco-friendly living. The project is developed and owned by Lodha Group. With chic facilities like sauna, Jacuzzi steam, a library and a fitness centre, the skyscraper is as functional as delightful it is to watch. 
Type: Residential
Height: 213.5 metres (700 ft)
Location: GD Ambekar Marg, Lal Baug, Parel, Mumbai
Floor count: 65
9. Kohinoor Square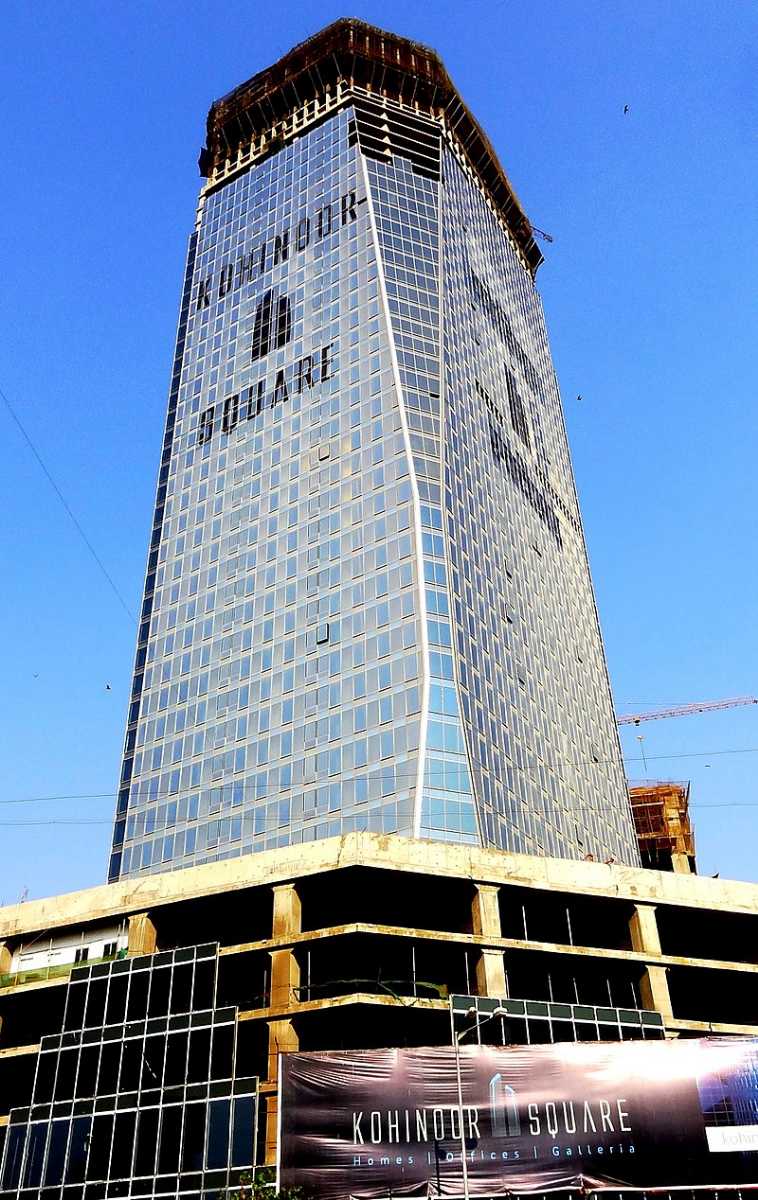 Also known as Kohinoor Square Commercial Tower is a semi twin skyscraper located at one of the most significant locations in the city, that is at the junction of L J Road and Gokhale Road. The land was previously occupied under Kohinoor Mills until the realtors decided to build a massive skyscraper with mixed usage both as residential and commercial as the tower has many shopping complexes and hotels.
Type: Mixed-Use
Height: 203 metres (666 ft)
Location: Shivaji Park, Mumbai
Floor count: 53
10. Lodha Bellissimo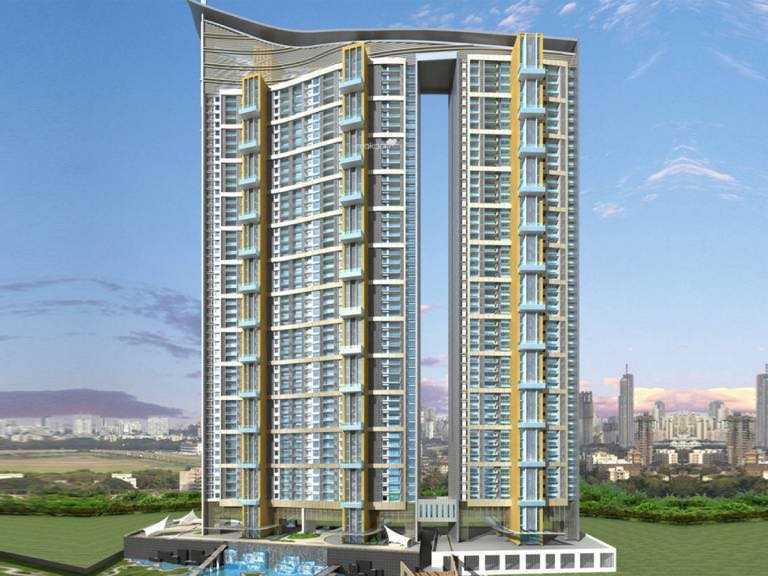 Lodha Bellissimo is a residential complex which is owned and developed by Lodha Group. Its construction was started in the year 2005 and offered possessions in the year 2014. It is deemed to be the second tallest residential building in India. This breath-taking project was designed by the architects of Kapadia Associates and they delivered an absolutely awe-inspiring skyscraper indeed.
Type: Residential
Height: 197.5 metres (648 ft)
Location: N.M. Joshi Marg, Apollo Mill Compound, Mahalakshmi, Mumbai
Floor count: 53
The ever-growing economy that India is, these premium skyscrapers not only marks the enhancement in the living standards of the people in our country but also attracts many international and multinational companies to come and invest in the realtors' business as they readily sense the capability of making profits in the region.